Shy bairns get nowt: Second Best does menswear proper

Off the Rails: With a new collection under his belt, Second Best's founder Sam Monaghan talks us through finding inspiration in normal things, like going to the pub and moshing with his mates.

For five years, Sam Monaghan has been designing clothes men actually want to wear for his independent brand, Second Best. Influenced partly by his lively years as a teen growing up in Newcastle, where he also worked as an industrial designer, and by his love for heavy metal, Stellas and archive Raf Simons, his brand is distinctly DIY – ​"Honest Not Polished", as the tagline goes. Punky jeans are hand-dyed, hats flop over the head and obstruct the eyes, and attitude is all-important: Second Best boys are, ironically, never second best.
Monaghan has just released his latest collection, sticking to the brand's DNA of its dancing devil mascot and slogans ("If I made you feel Second Best I'm sorry, I was blind, you were always on my mind"), which are printed on loose fitting t‑shirts and utilitarian coats, industrial in style and rugged in cut.
Starting the brand in 2017 and with a few collections under his belt, Monaghan found himself retracing past ideas to make something new for this collection – a prospect he found a little depressing.
"I've called the collection Merchandising of Memories, Volume One," he says. ​"It's a little tongue-in-cheek, but more than that, it's just honest. That's all we're really trying to do, isn't it? Merchandise our own memories, memories of others… it's playing on that. I feel like nothing's really new anymore."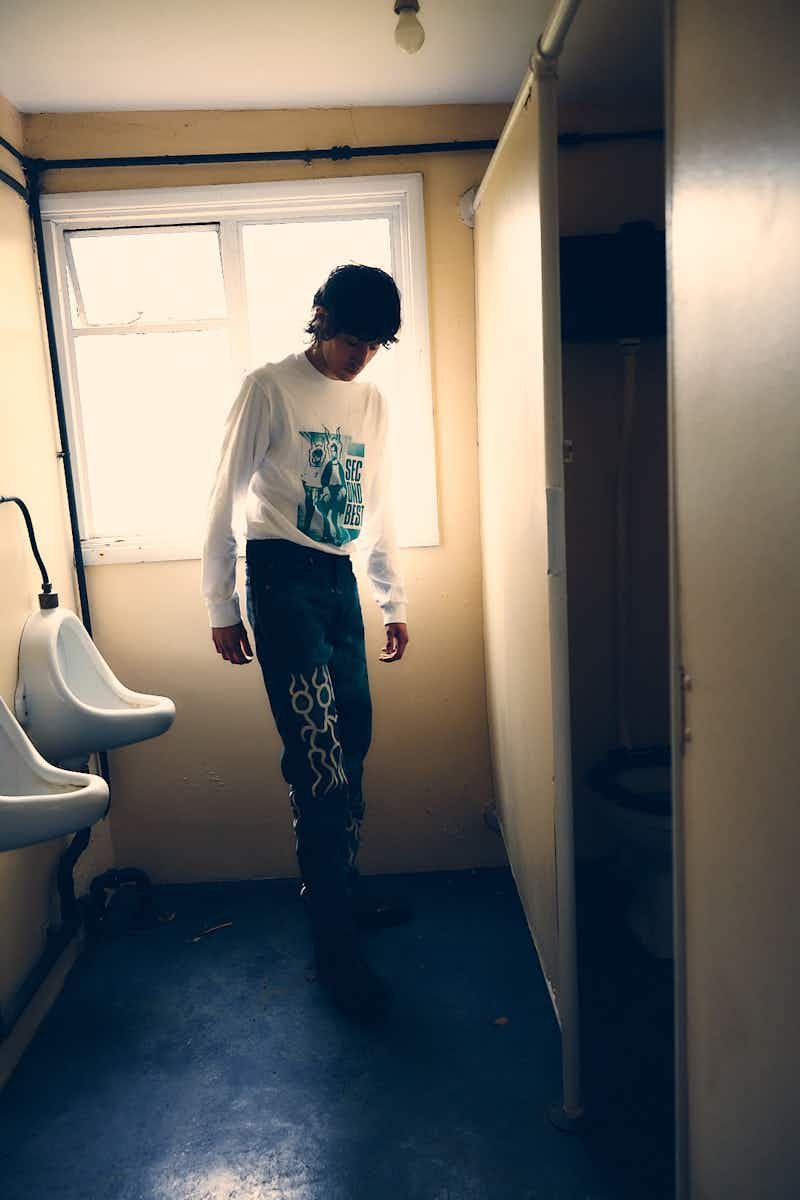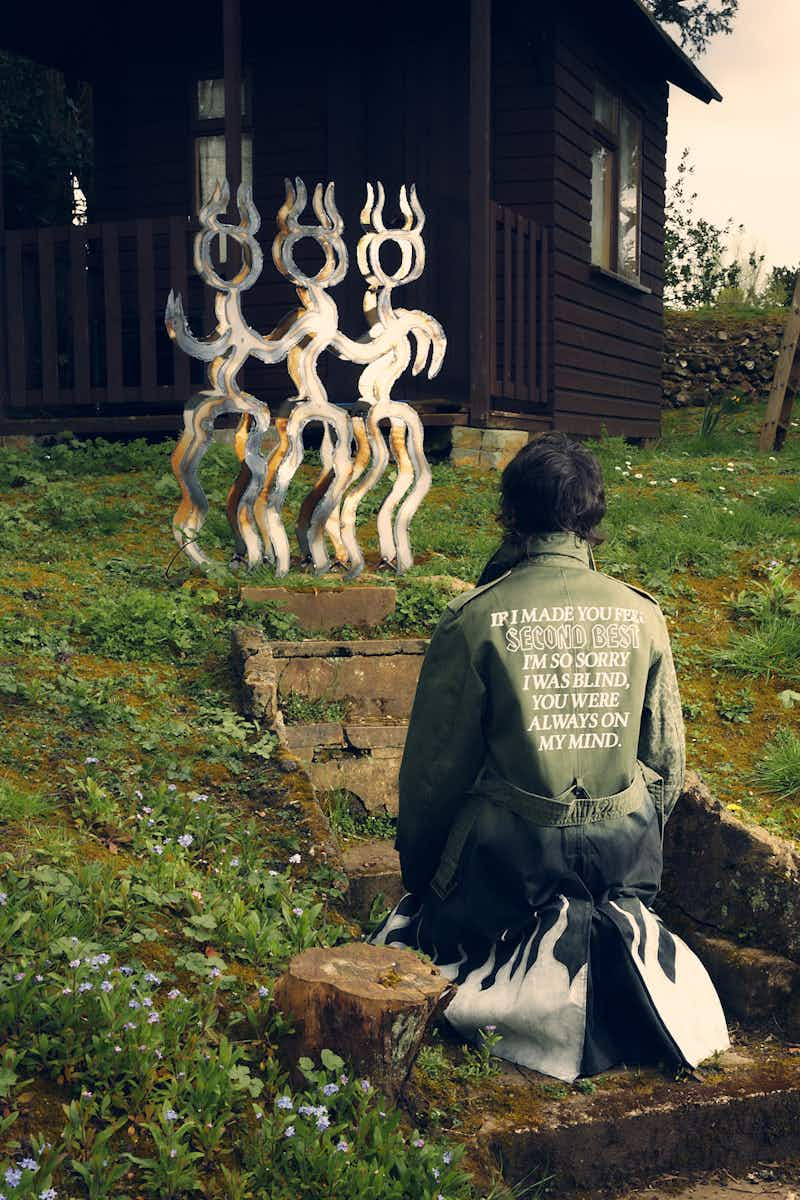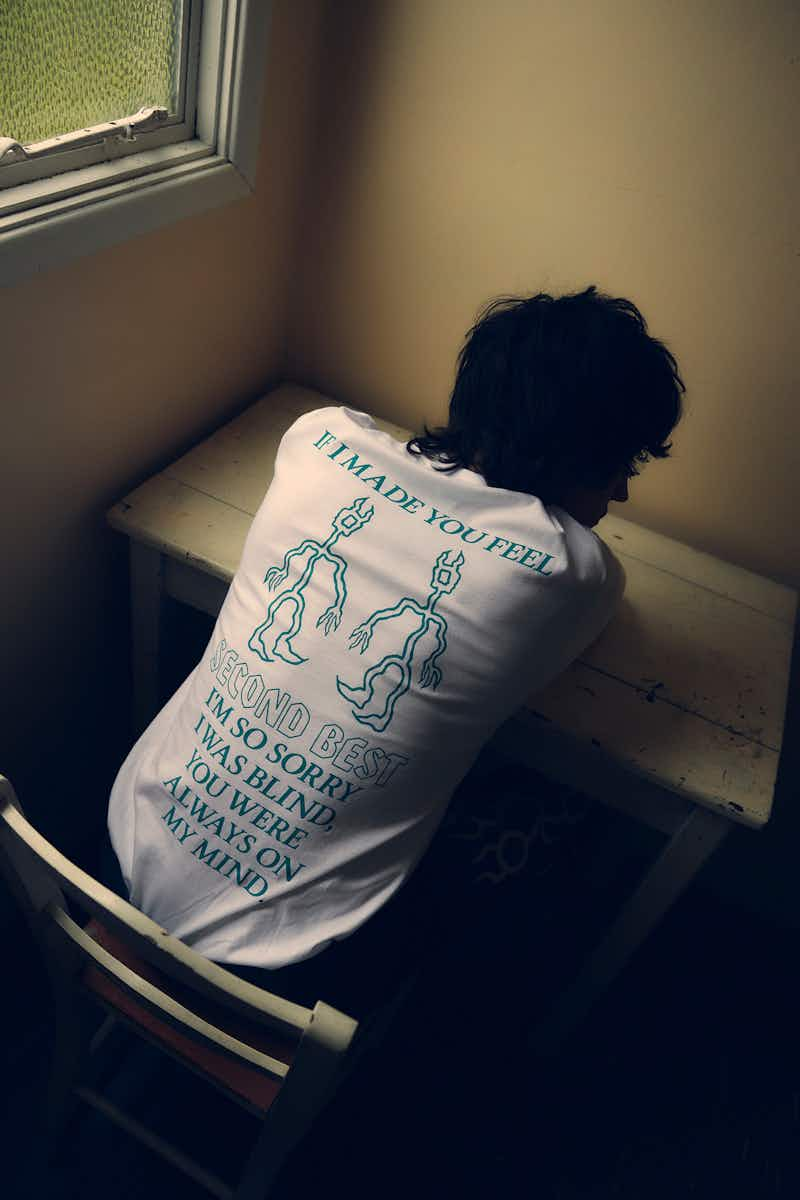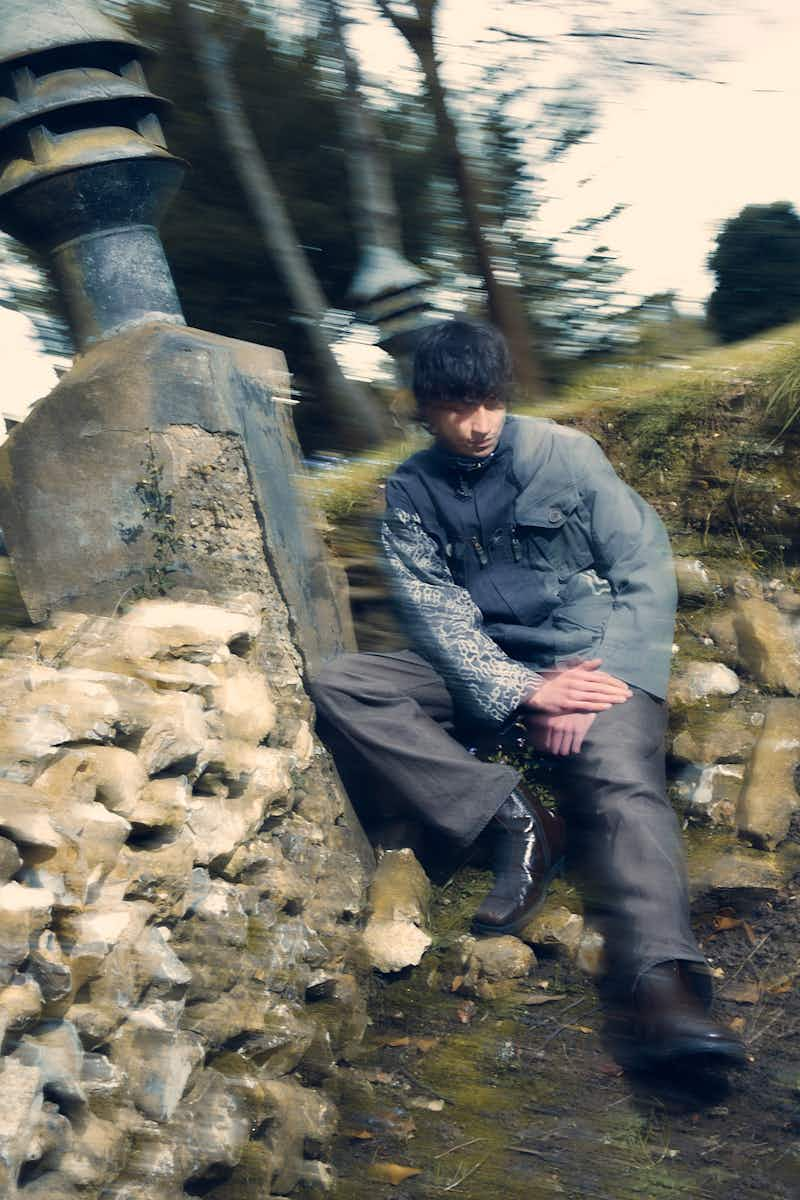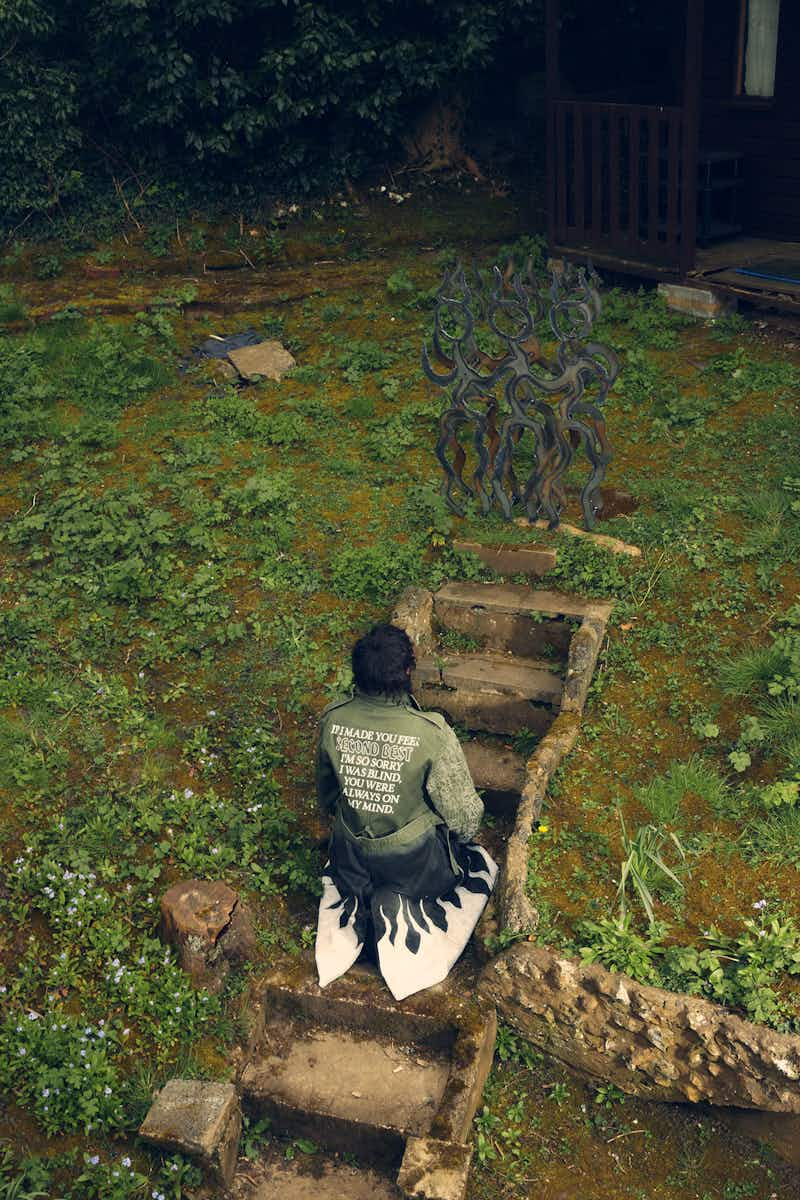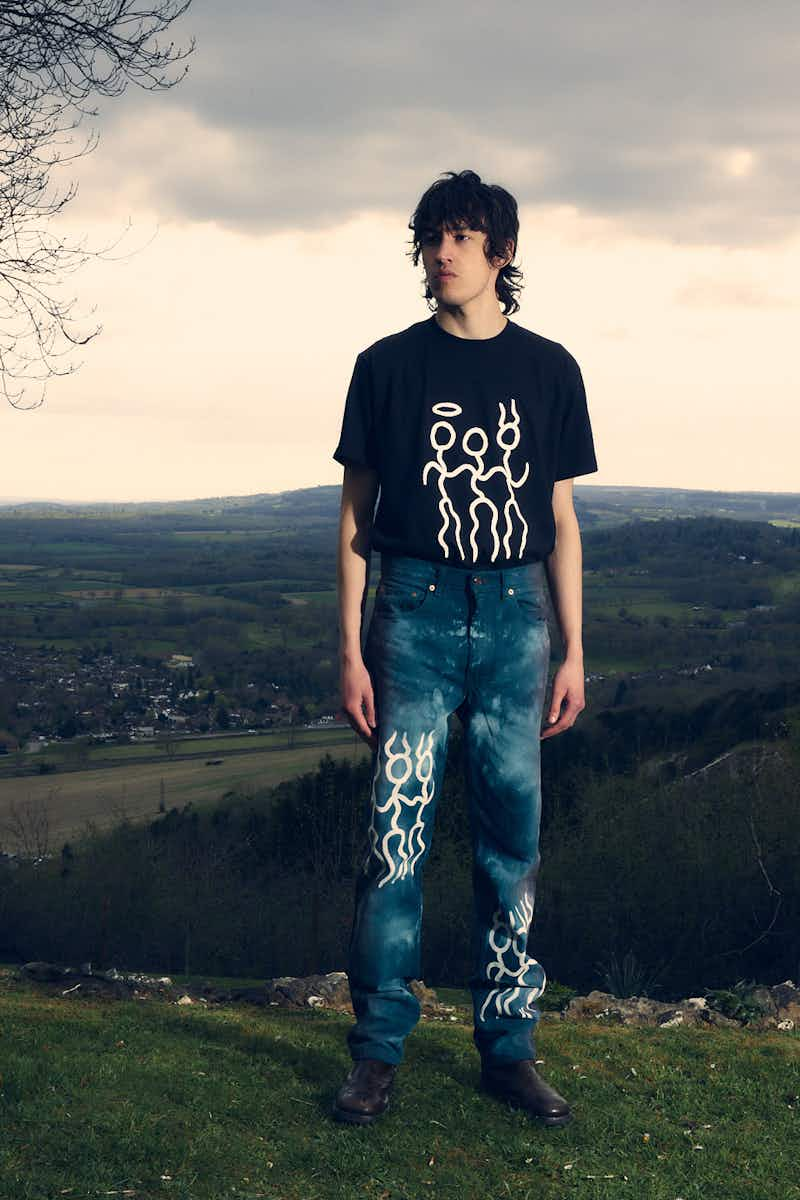 Like many, Monaghan was stuck in a slump last year. The pandemic was still ongoing and he found himself in an endlessly monotonous routine, which left him thinking about his younger years and the reason he left his hometown behind. ​"I left Newcastle because you end up doing the same job at the same office, going to the same pubs at the weekend," he says. ​"Second Best was meant as a way of me breaking away from that. And then I felt like I was slipping back into those bad habits or that old routine."
So he got himself a cheap point and shoot camera and went out documenting all the things he came across when out and about, searching for a bit of inspiration. But that's no easy feat when images are constantly thrust in our faces via backlit screens, he admits. ​"I wanted to separate those images from my phone and give [the photographs] the emphasis they deserve, really. Our phones are like everyday tools, it's good to filter it out."
The photos he took ended up forming a zine, which he released alongside the new collection. It features pictures of all sorts, like a zoomed-in ladybug which formed a colourway, or a paint mishap that turned into a print on the back of a hoodie. ​"I want to live in the moment a bit, you know? One moment you're inspired by this, the next it's that…" he says. ​"It's just a way of documenting whatever interests my brain – the same brain behind the clothing – and that can be so many different things!"
Ultimately, what really gets Monaghan going is the everyday stuff he does with his mates. At its core, Second Best is anything but poncy. ​"It's personal for me," he says. It's about togetherness, like going to see a band play or going down the pub with your mates."
Below, we go Off the Rails with Sam to find out what's pissing him off, where he goes to let his hair down and what's blasting in his South London studio. (Hint: it's not pop).

OFF THE RAILS
What's your daily motto?
Shy bairns get nowt.
What's really pissing you off and what's making you happy?
Not having a break is pissing me off. And I'm happy that my broken ribs have healed.
What do you reckon you'd be doing if you weren't a designer?
I think I'd run a pub.
Who would you most want and least want to wear your clothes?
Most want: Francis Bacon.
Least want: anybody who's responsible for ripping off pieces by young independent designers. The struggles are hard for the young independents and they know what they're doing.
What gets you out of bed in the morning?
The obvious things like coffee and going to the gym. It's a pretty boring answer, really!
Who do you listen to in the studio?
I went to see Big Laugh last weekend, so I've had a lot of them this week. Cell Rock, The First Step, Witchfinder General and the new Pusha T album.
Where do you go to let your hair down?
I think it's more about the people that I'm with, but there are some really good gig spaces [in London]. The gig at the weekend where I saw Big Laugh was at New River Studio [in North London]. Just anywhere where the local hardcore punk gigs get put on, really.
Who would you invite over for dinner?
Francis Bacon, Tish Murtha, H.R. from Bad Brains, Martin Margiela and Bobby Hill from King of the Hill.

More like this