Second Skin Archive brings the rarest vintage fashion back to life
From vintage Prada to old school Japanese and Belgian designers, Millie Foster Price is selling the most sought after pieces you'd never dream of owning – until now.

As fashion month comes to an end, we've been left with a taste of what the future holds for our wardrobes: bare skin and lots of glamour. While the last two years have spawned fresh sartorial ideas, the market for vintage hunters has exploded, too.
In July 2020, Depop reported record sales over lockdown across the UK, US and Australia, signing up to 20 new users a minute. This spelled the perfect moment for Millie Foster Price to open up her online shop, Second Skin Archive, which sells scarce and super-hard-to-source pieces from designers who have been lost in history.
"People had nothing to do but shop online because they had all this money they weren't spending on going out," the 23-year-old explains. After graduating from the University of Nottingham with a degree in English and creative writing, Foster Price is now based in a small village in East Sussex. Put off by the prospect of doing unpaid internships to break into the fashion industry, she decided to take matters into her own hands.
"I didn't want to be a tea and coffee bitch!" she says. ​"Second Skin has become a personal project which involves hours of research and delving into fashion history. I love that."

Second Skin is very much an extension of Foster Price's own taste in clothes: Japanese brand Gomme, 14th Addiction ("the leather craftwork is so intricate and well made"), a rarer-than-rare spiked hoodie by Nozomi Ishiguro (which echoes Chet Lo​'s modern designs) and all the Prada and Miu Miu circa 1999 that she can get her hands on ("I'm a die-hard fan – it's very timeless to me").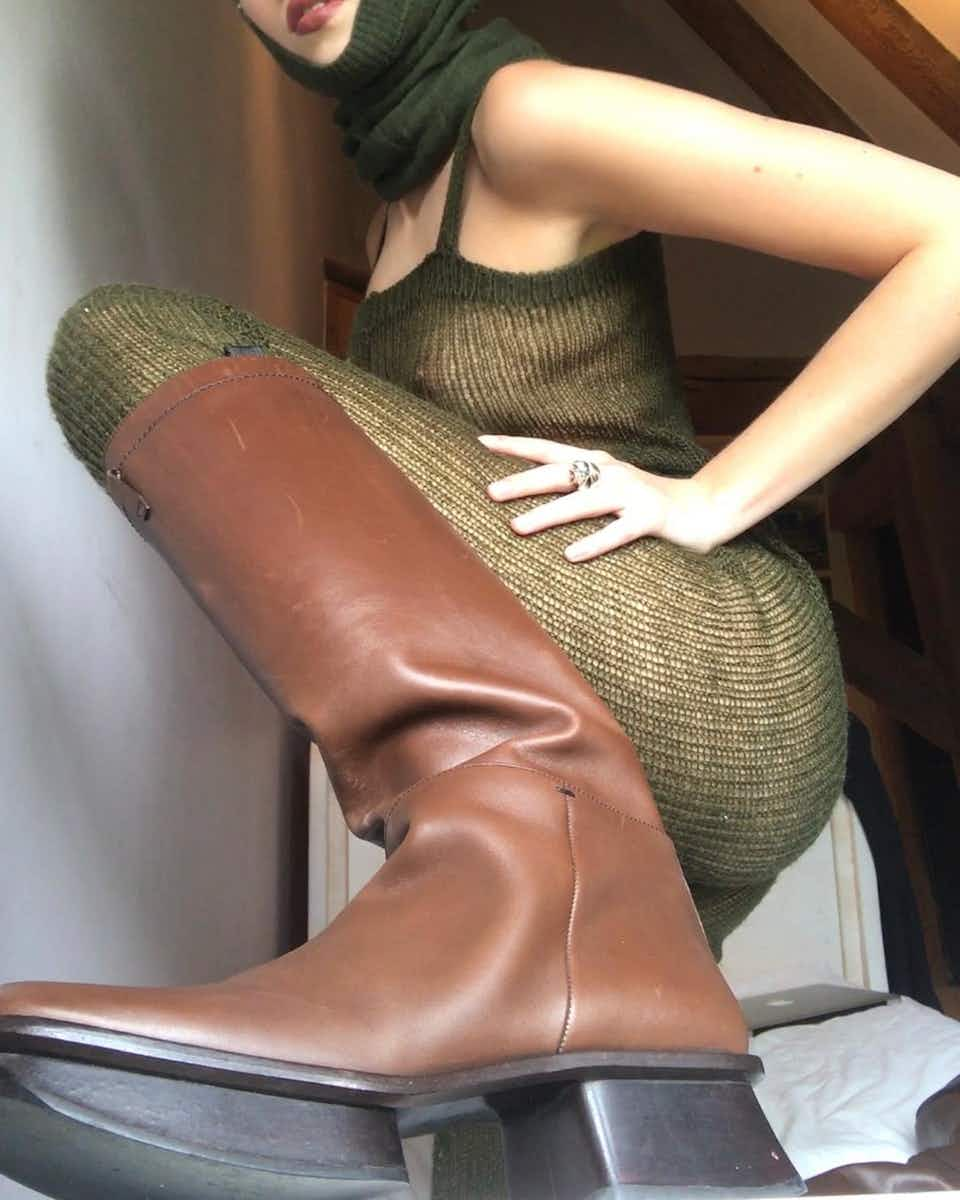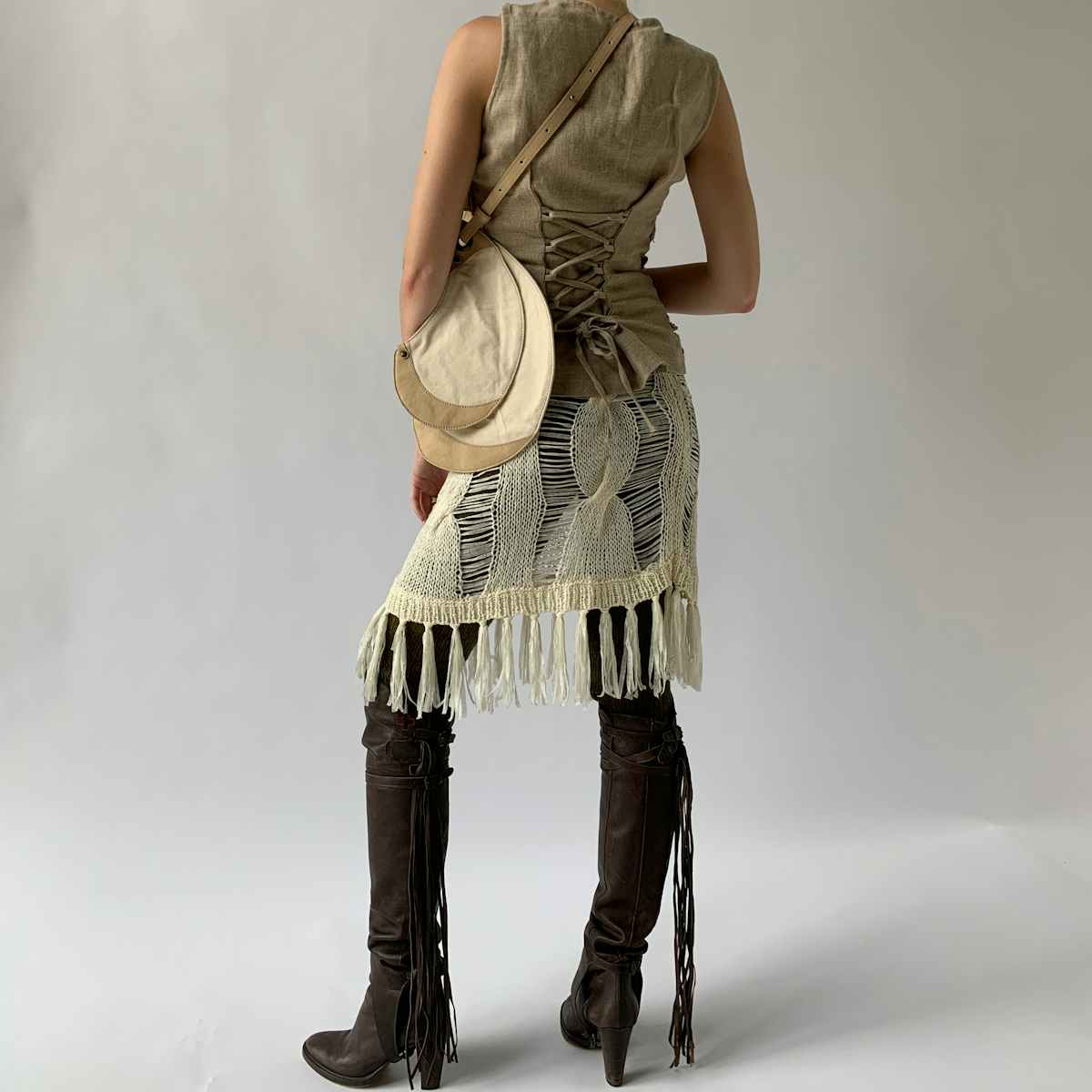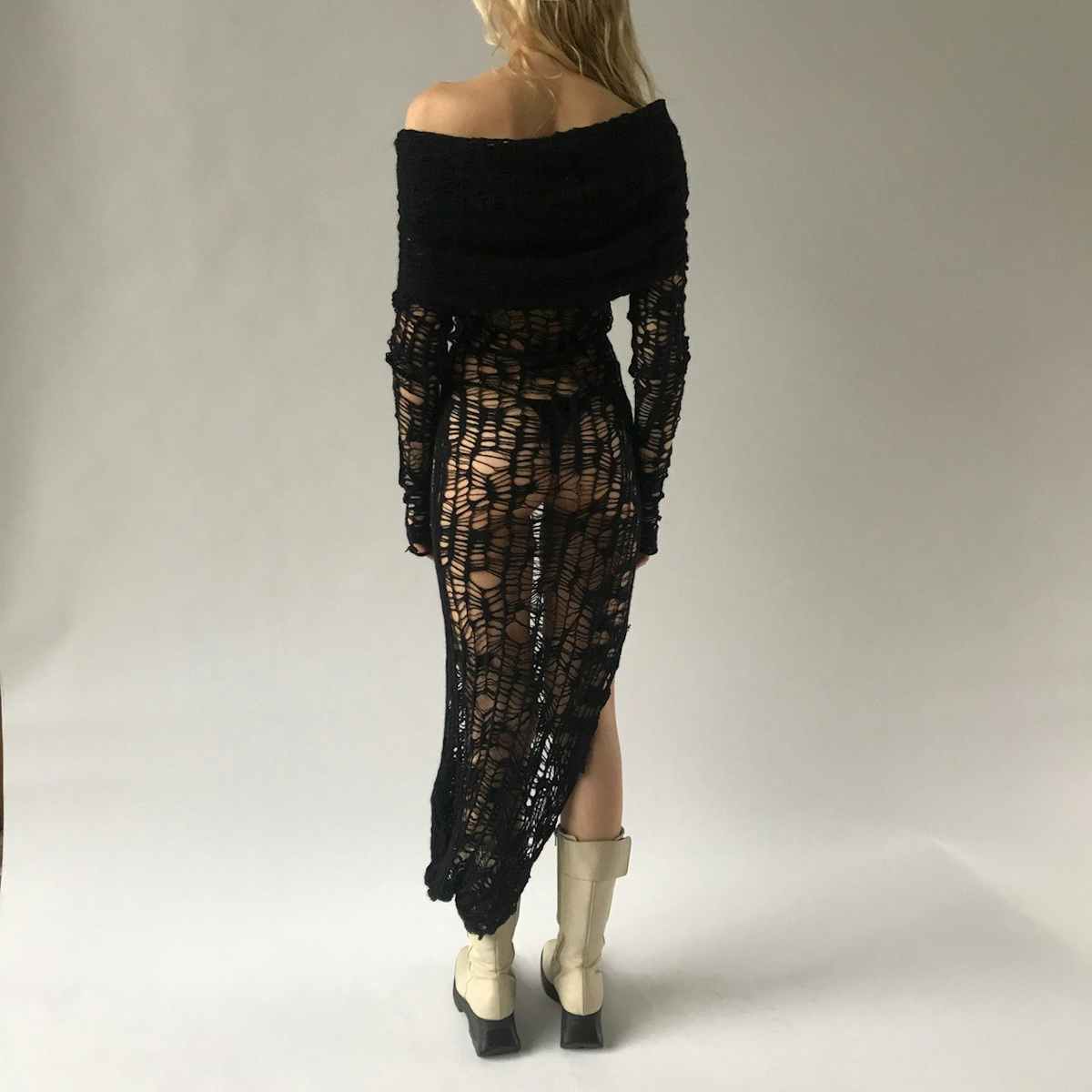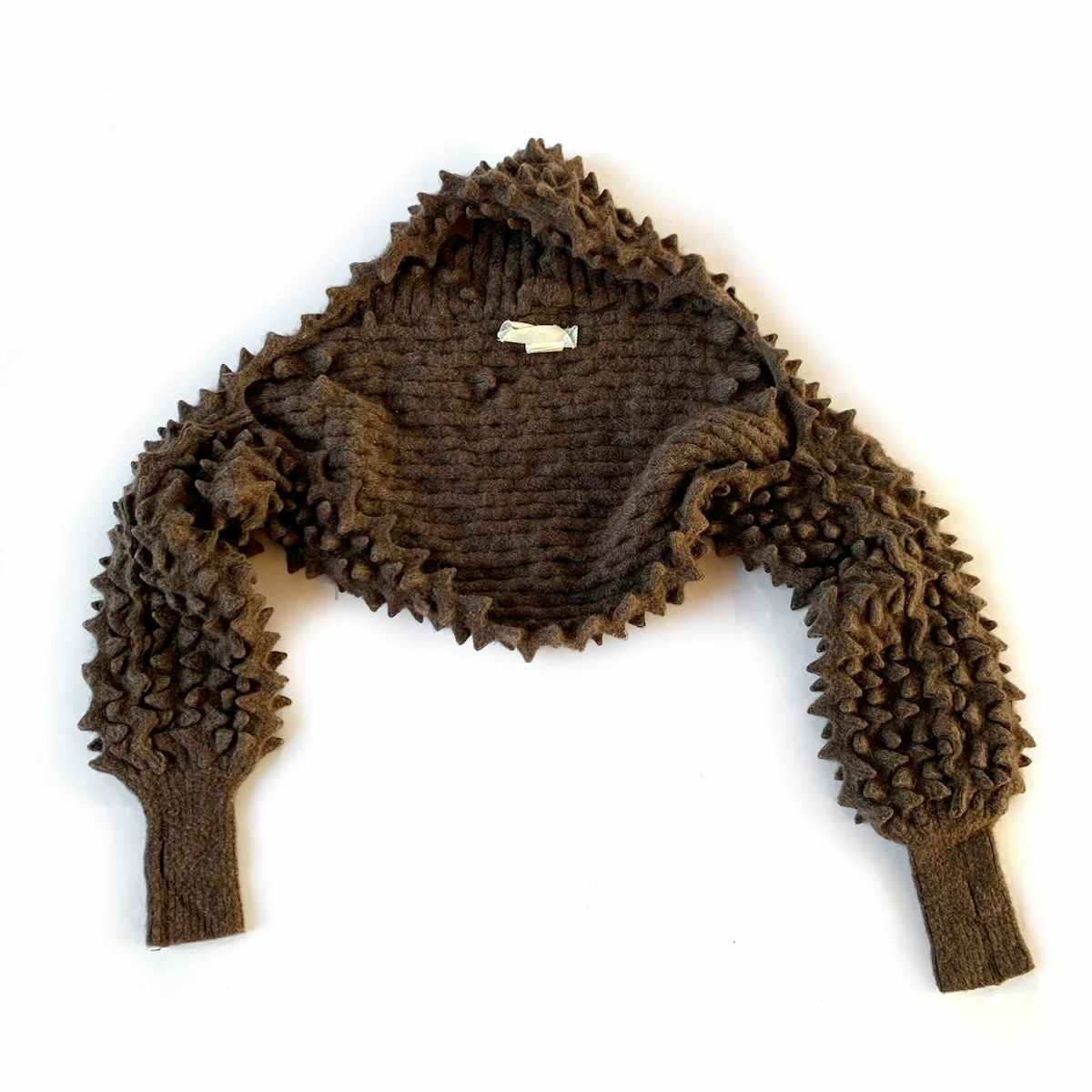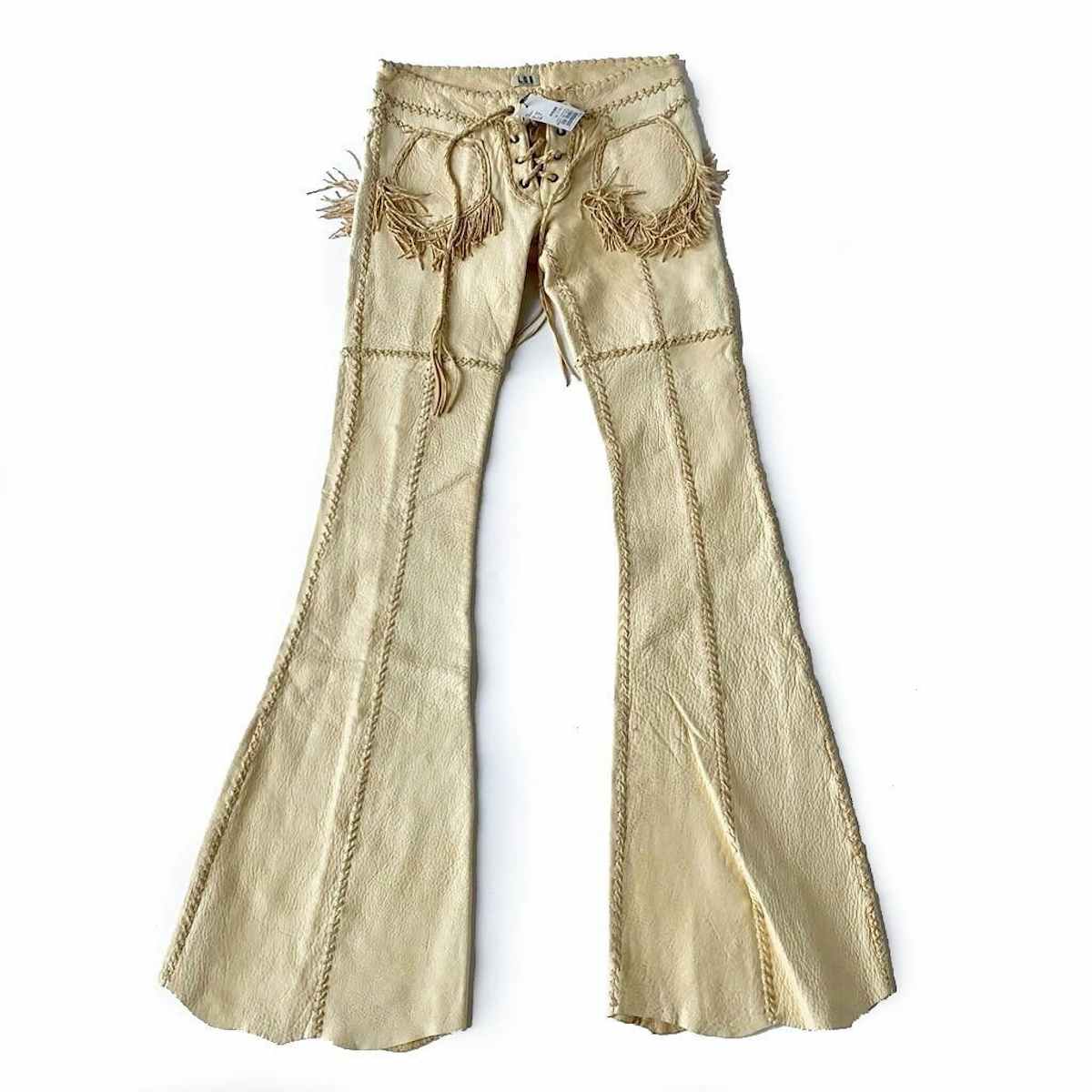 "I like a well put together, crisp, slick outfit," she continues. ​"But what has become so popular is this kind of moth-eaten, distressed knit vibe. Sometimes, I'll put together an almost cavewoman cosplay outfit – it's great to mix it all together. I love looking like I've been buried for 50 years and come out in these slightly decayed clothes."
While contemporary fashion isn't her thing, Foster Price singles out emerging designers Fidan Novruzova and Mainline:RUS/Fr.CA/DE as exceptions to the rule, whose garments she has – and will continue – to save up for. But she recognises that the products she sells might not be to everyone's taste.
"Social media can be a bitch," she says. ​"This girl bought a few pieces from me and did a mini-haul on TikTok – there were so many comments about how amazing they were, but others were like, ​'No offence, but this looks like this has been dragged through the mud.' They don't get it!"
Regardless, Foster Price is committed to further sharing her esoteric knowledge of archive fashion, by preserving its backstory and bringing pieces back to life. With 13,000 Depop followers and counting, she hopes to eventually segue into styling: ​"I'll see where it takes me, but at the moment I'm just really enjoying it," she adds. ​"Second Skin is always going to be there, even if it does become a bit of a side hustle."

More like this