Sul Sul! Stefan Cooke is the latest designer to collaborate with The Sims 4
The British menswear duo has designed a 23-piece collection for The Sims 4 Modern Menswear Kit, featuring argyle knits, tailored trousers and varsity jackets.
If you've ever played The Sims you'll know that the key element of the game is creating your Sims' own identity through the endless wardrobe options. While the franchise is no stranger to fashion collaborations (Moschino in 2019, Gucci with modders in October this year) menswear options were lacking – until now.
In collaboration with British Fashion Council, London-based designer Stefan Cooke and partner Jake Burt have today announced that they've teamed up with game developers Electronic Arts and Maxis for The Sims' latest game pack: The Sims 4 Modern Menswear Kit, out on 2nd December.
The designers have created a 23-piece collection for the game, complete with the brand's recognisable playful shapes, textiles and patterns that, just like their award-winning brand, can be turned into everyday wearable staples. Each piece is a recreation of IRL Stefan Cooke garments, including loose-fitting argyle knits, tailored trousers and varsity coats.
Since the duo graduated from Central Saint Martins in 2017, they have proved themselves as two of the most exciting and irreverent designers in London. The Stefan Cooke label itself won the H&M Design Award in 2018 and was selected as a finalist for the following year's prestigious LVMH Prize.
Ahead of the expansion pack's release, THE FACE caught up with Cooke and Burt to find out how they adapted their designs gaming.

Hello Stefan and Jake. Can you tell me how this came about?
Jake: I think The Sims players wanted more options in menswear that were a bit more fashion forward. That's why we got approached, because we're offering something quite classic.
Stefan: It was really nuts. You can speak to anyone and they will know what The Sims is. I remember being 11 and playing it on my computer, so it's amazing to be part of this institution. We often don't get collaborations that we're particularly excited by.
What was the design process like, from sketches to working with digital designers to create the looks?
Jake: That's been the best part. The Sims is part of cultural history and I consider video games to be the future, so working with the creative team was incredible to watch. The level of mutual respect we all have for each other's craft was great.
Stefan: What we really care about with our work is textiles and fabric manipulation. It's really amazing when you get a project like this because you're going into a team who have been working on [The Sims] for 20 years and they already know how to translate your ideas into the right thing for a digital audience. They knew exactly what to do.
All the garments are classic Stefan Cooke. How much of The Sims collection was taken from previous IRL collections that you've designed? I spotted the argyle print throughout…
Stefan: Yeah, we picked a couple of looks from the last three season's collections. We initially chose pieces that people would recognise from our shows, but The Sims team told us that, as we're introducing gamers to Stefan Cooke, we should give them loads of options. We were quite limited at first, but then they said we could do joggers and leather jackets that could be styled into more normal looks, which was really surprising for us.
Jake: We thought they wanted show pieces, but it was the wearability factor that came into it and how people dress their Sims. That is what was so interesting. Gamers are conscious of how they are dressing their Sims which means there's a huge human element. When it came to picking our favourite pieces, there were a few normal pieces in there, like the collections we create for people who are a bit more conservative.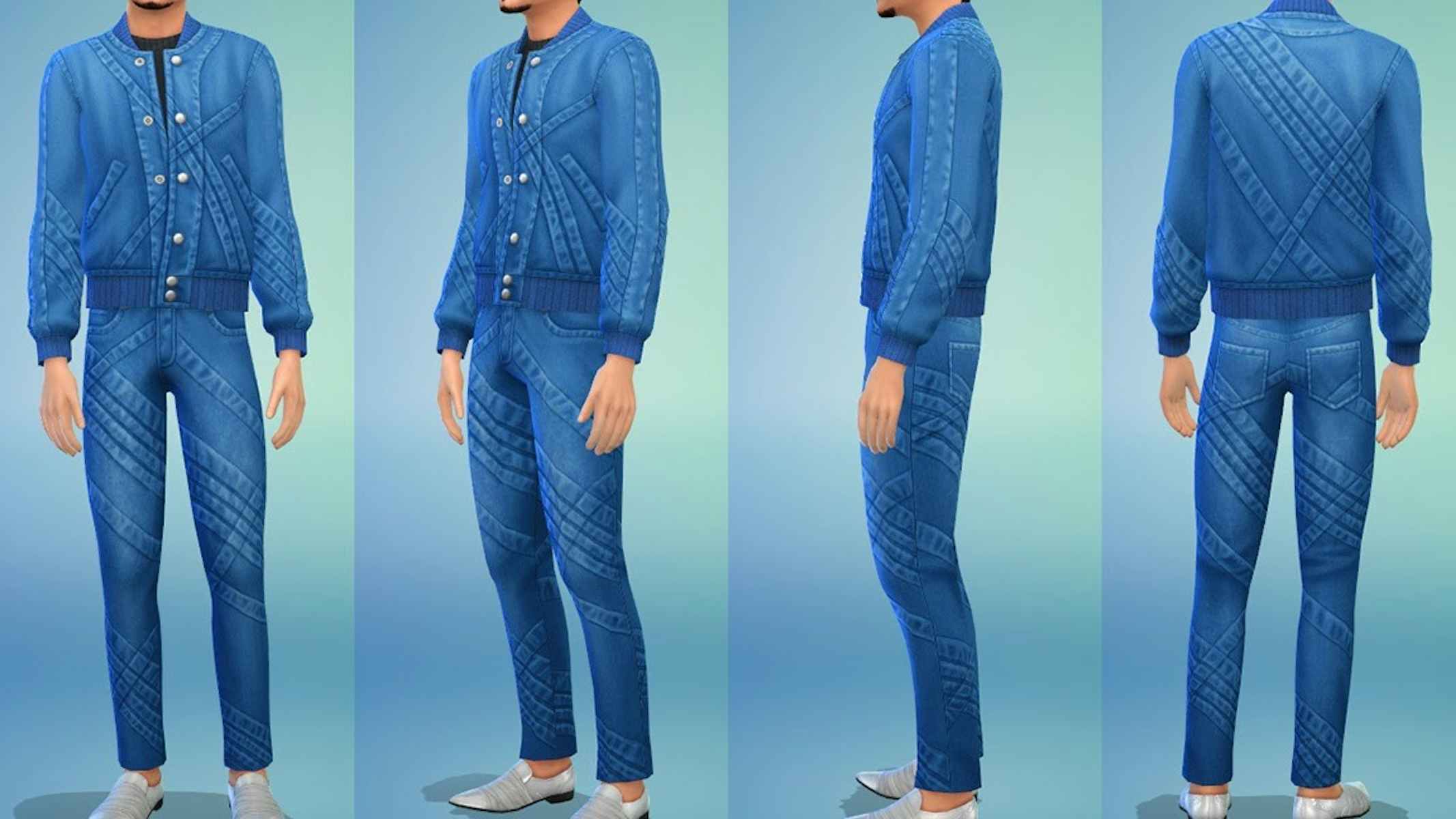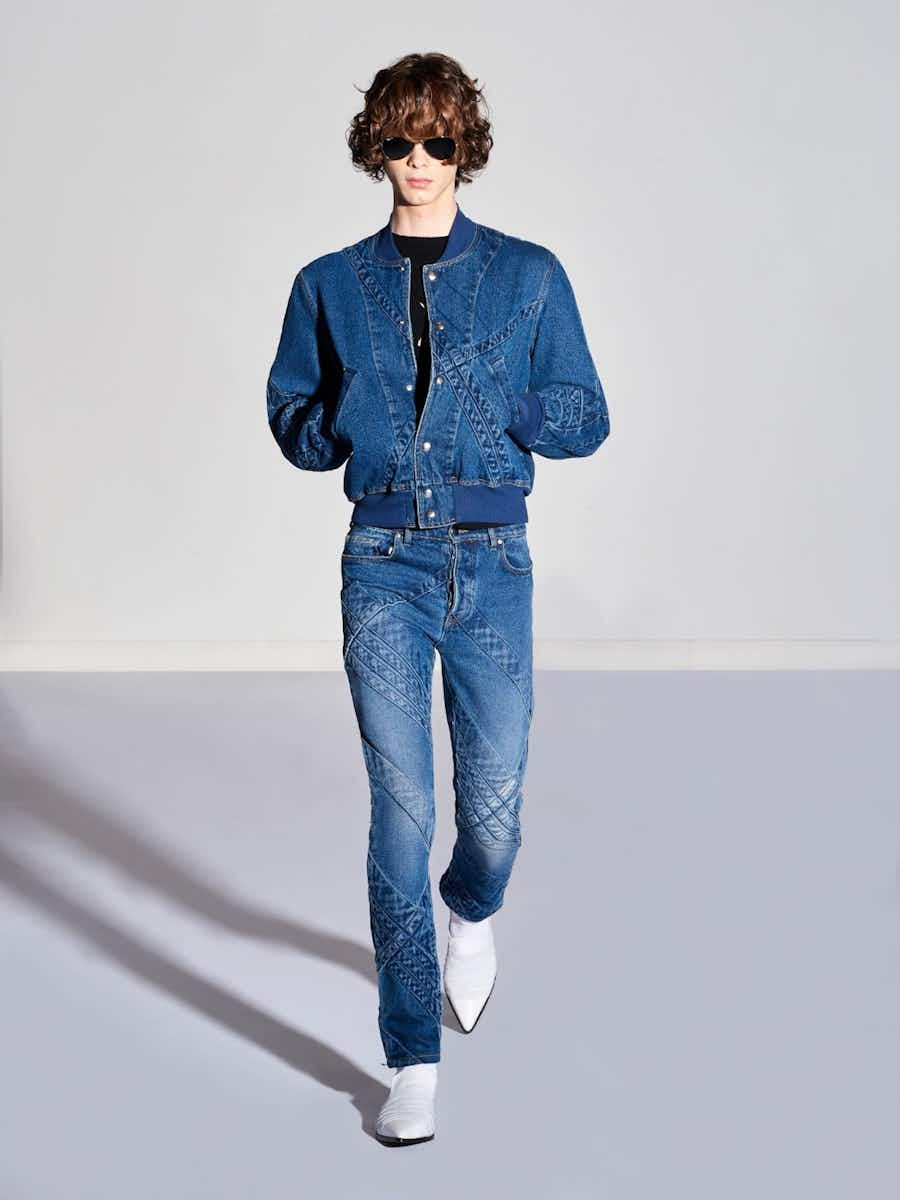 What are your favourite pieces?
Stefan: The flower jumper! It's my favourite piece. So cute!
I love the knitted vests too. I want to put my Sim in all of these. How do you see Stefan Cooke transitioning into the gaming world and how has it been for you so far?
Jake: It's something we're really looking forward to watching happen and gauging how Stefan Cooke works for a digital consumer. We've engaged with digital a little bit before via our collaboration with an artist called Erica Ohmi, where we made these sculptures wearing autumn/​winter Stefan Cooke, but people didn't realise they were digital. I quite liked the digital aspect of it.
Stefan: I'm super excited to reach a totally new audience and customer, because pretty much 99 per cent of our customers are not going to be Stefan Cooke customers, they will be Sims customers. For £4.99, you'll be able to get 23 pieces and I dread to think how much that would actually cost in real life! So that's quite amazing. When I was 13, I wouldn't have been able to own the clothes we make in real life, but it's great to give access to our brand through the game.
How long has the process been?
Jake: It's been a five month process. We had weekly meetings with The Sims teams.
Stefan: We've been throwing ideas across and it's amazing to think how quick the turnaround was. I'm just so excited to see the reaction from everyone.

Did you find that some looks didn't translate into the digital space?
Jake: There were only a few limitations, like the length [of clothes] or the way Sims move, their joints and stuff. That's why there are so many full body looks. But I've enjoyed working with The Sims design teams to overcome those challenges.
I bet it took less time prepping for this than for fashion week.
Jake: Oh my God, yeah. The team were sitting there like: ​"Guys, you don't have to do all this." We saw their workboards when we were designing the collection and I was like, I can't work like that.
Stefan: I think we're too old already. You know when you just need a piece of paper in front of you.
What excites you most about this collaboration?
Stefan: I feel like it's a curveball project for us because no one is expecting it and that's been really fun for us. It's really far removed from what we do and I think, because of that, it's going to seem like a really serious project.
Jake: I'm really happy they chose us. I think it's because we're just luddites IRL, so it was really interesting and exciting to see our respect of craft mirrored in The Sims and how our garments will come across to the player.
The Sims 4 Modern Menswear Pack is available from 2nd December on PC and Mac via Origin and Steam, PlayStation 4 and 5, Xbox Series X|S and Xbox One.

More like this