Ugo Paulon: ​

"

It should be less about me and more about the people who wear it"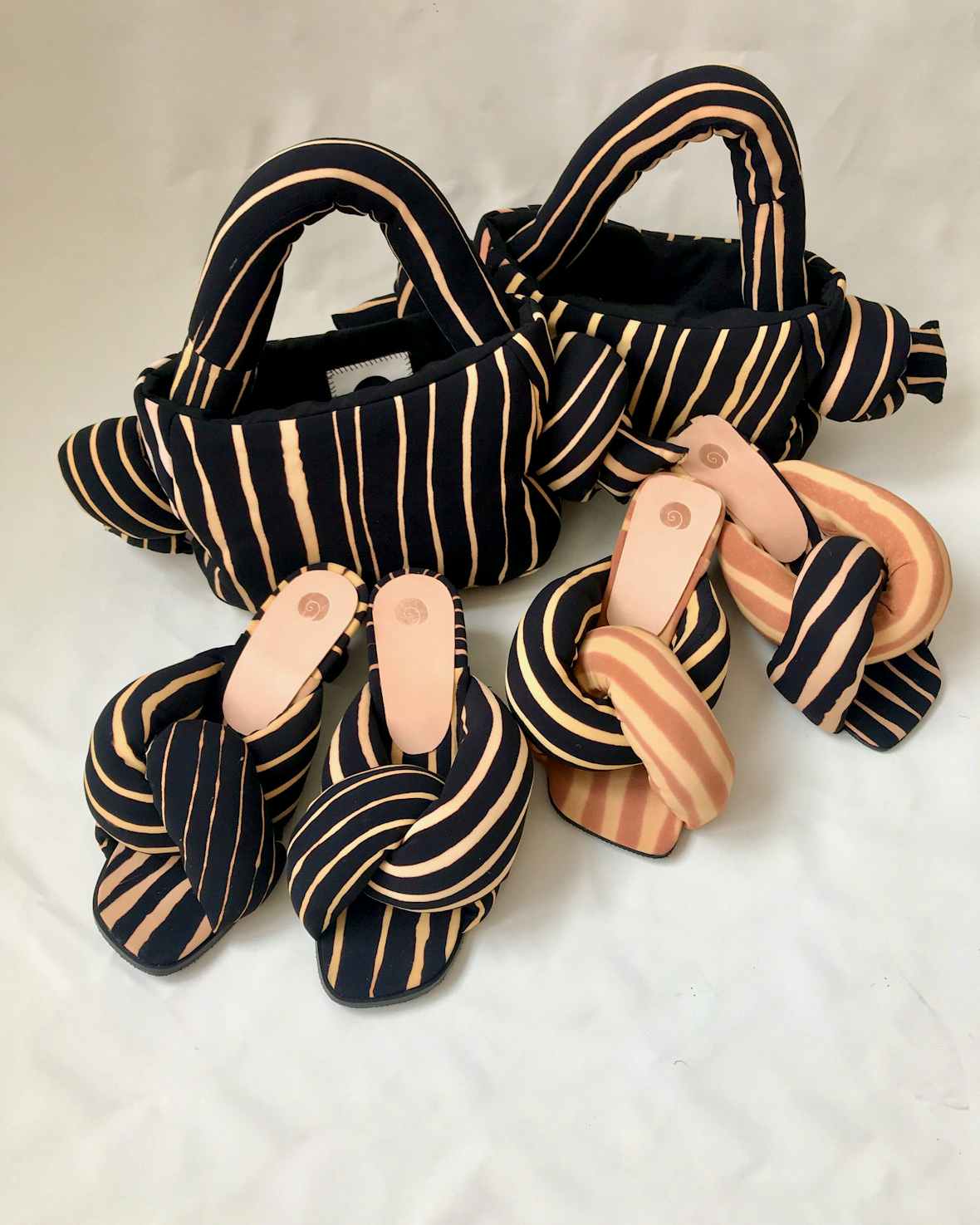 Despite launching less than seven months ago, the secretive East London accessories label is making a stamp on the fashion industry, one plush bag and sandal at a time.
It's hard to believe Ugo Paulon only launched in August last year.
In less than seven months the eco-conscious accessories label, known for creating plush, sculptural sandals and abstract print bags, has collaborated on campaigns for Ottolinger AW21, featured in shoots for Ronan McKenzie's conceptual womenswear brand Selasi and most recently, launched its first exclusive drop for boutique London store, LN-CC.
All this in lockdown and from the comfort of the designer's East London studio-slash-bedroom.
But in spite of all the quickfire success, Ugo Paulon's founder would prefer to remain anonymous, opting to let her brand shine first. It's an interesting move in an era of shooting-star young designers, big personalities and heavy social media presence. But to her, anonymity lets the work do the talking.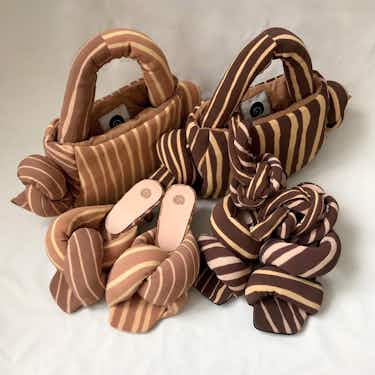 "It should be less about the me and more about the people who wear it." she says. That said: the strategy suits her personality. ​"I'm a bit reserved, maybe a little bit private. That's why I called it something bonkers because I don't really use my name a lot."
Ugo Paulon is in fact a merging of different eBay sellers' names that she came across while sifting for vintage shoes. ​"It's a bit of a mismatch," she adds – which, equally, is a reflection of her approach to craftsmanship. ​"I've always been manipulating fabrics, dying and seeing what I could transform."
Before now, the Danishwoman worked for five years at sustainable clothing label Baserange, who helped inculcate in her a green approach to fashion. But fascinated by the challenge of 3D design and with over 10 years' design experience overall, last year it was time to strike out on her own.
"Ugo Paulon was an experiment to see what kind of output I could get from not buying any new materials at all. There's a lot of natural limitations, which is quite motivating for me because then you don't have all the options in the world."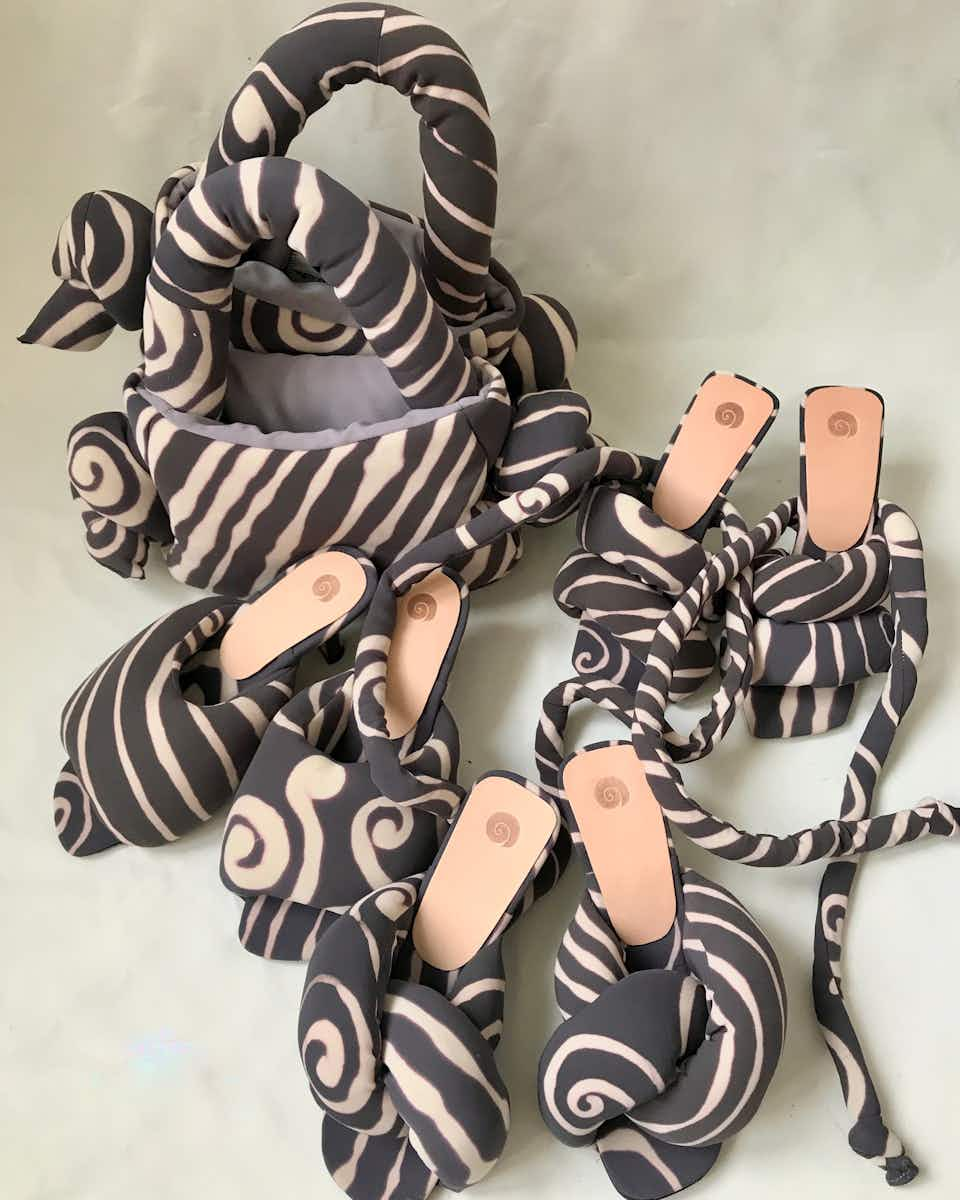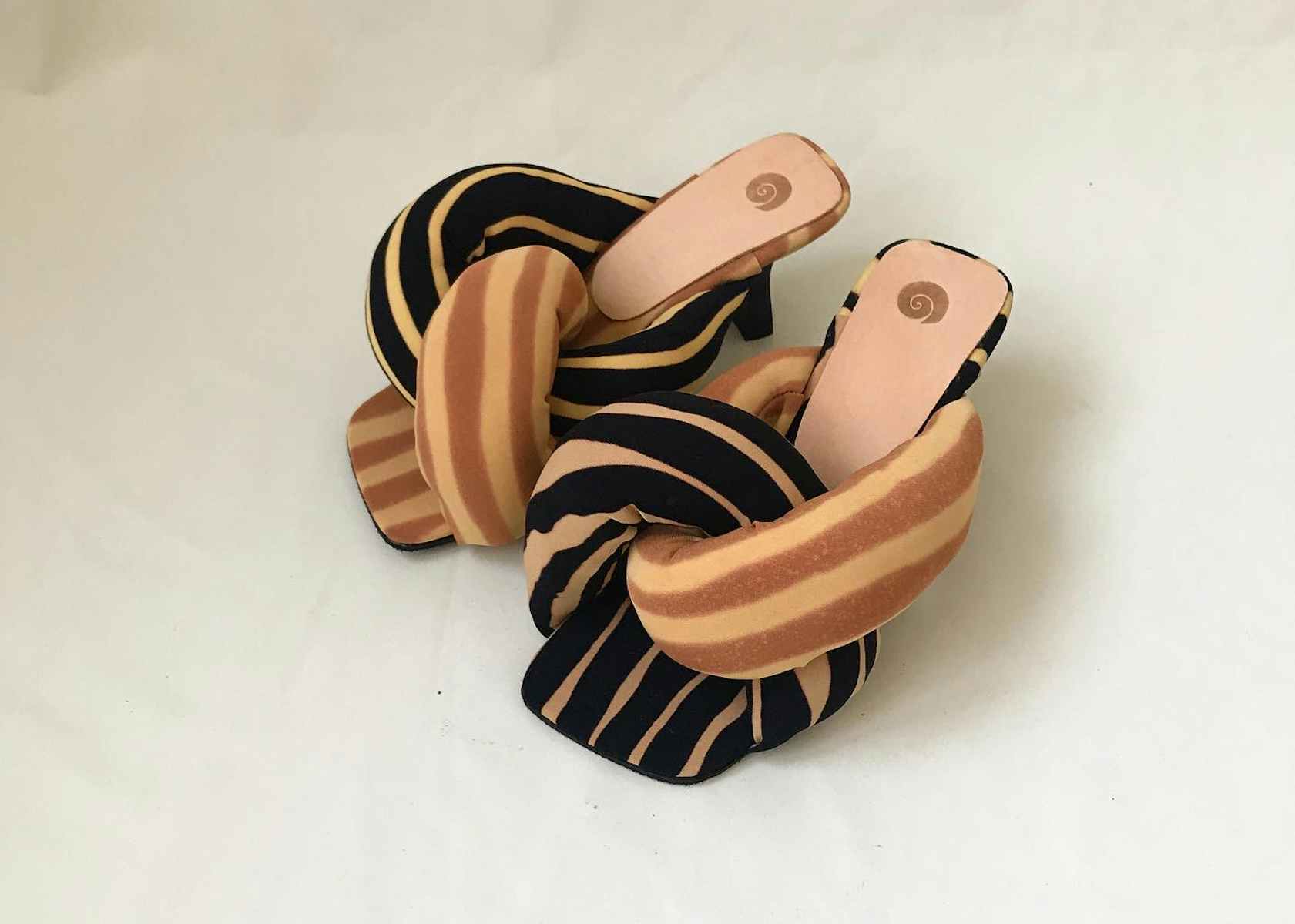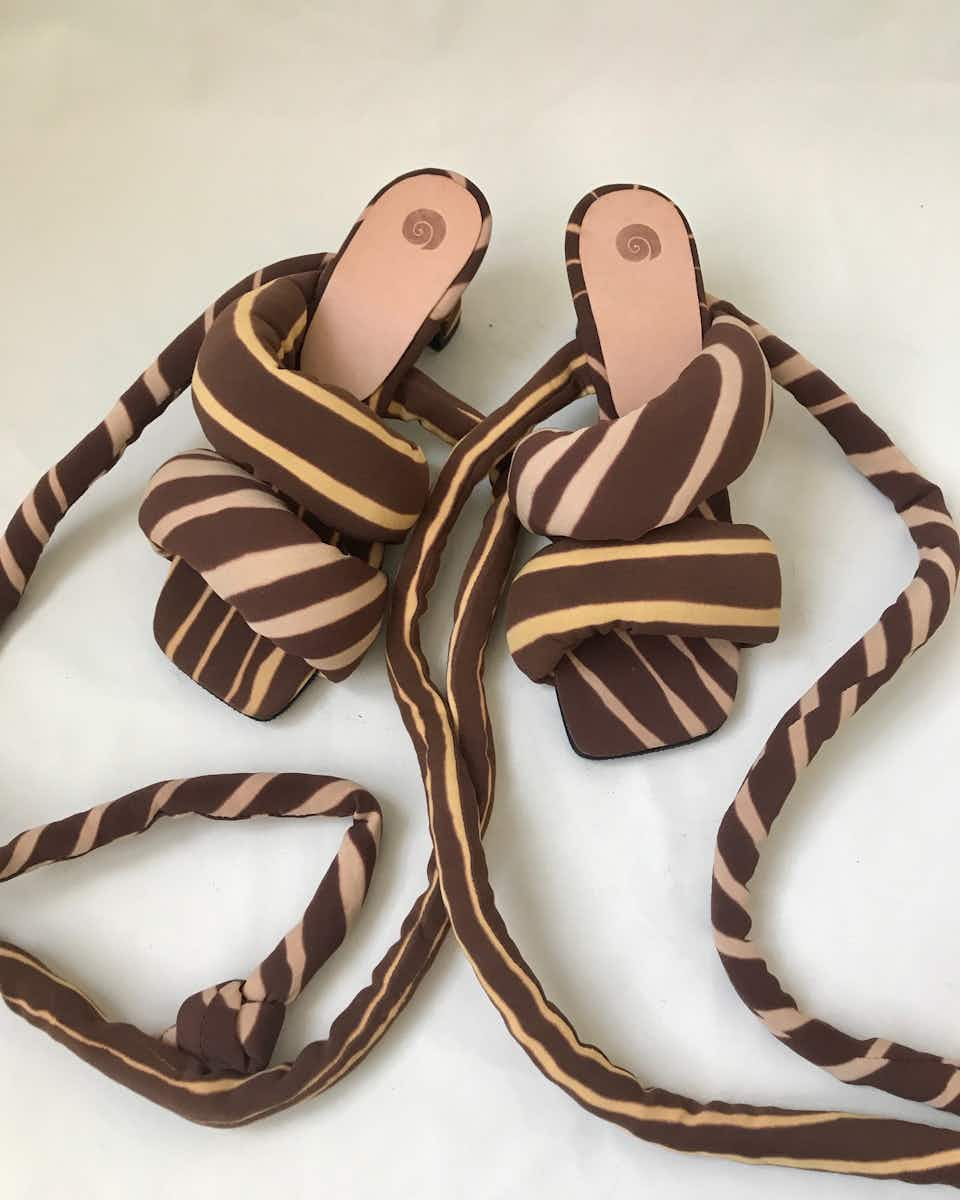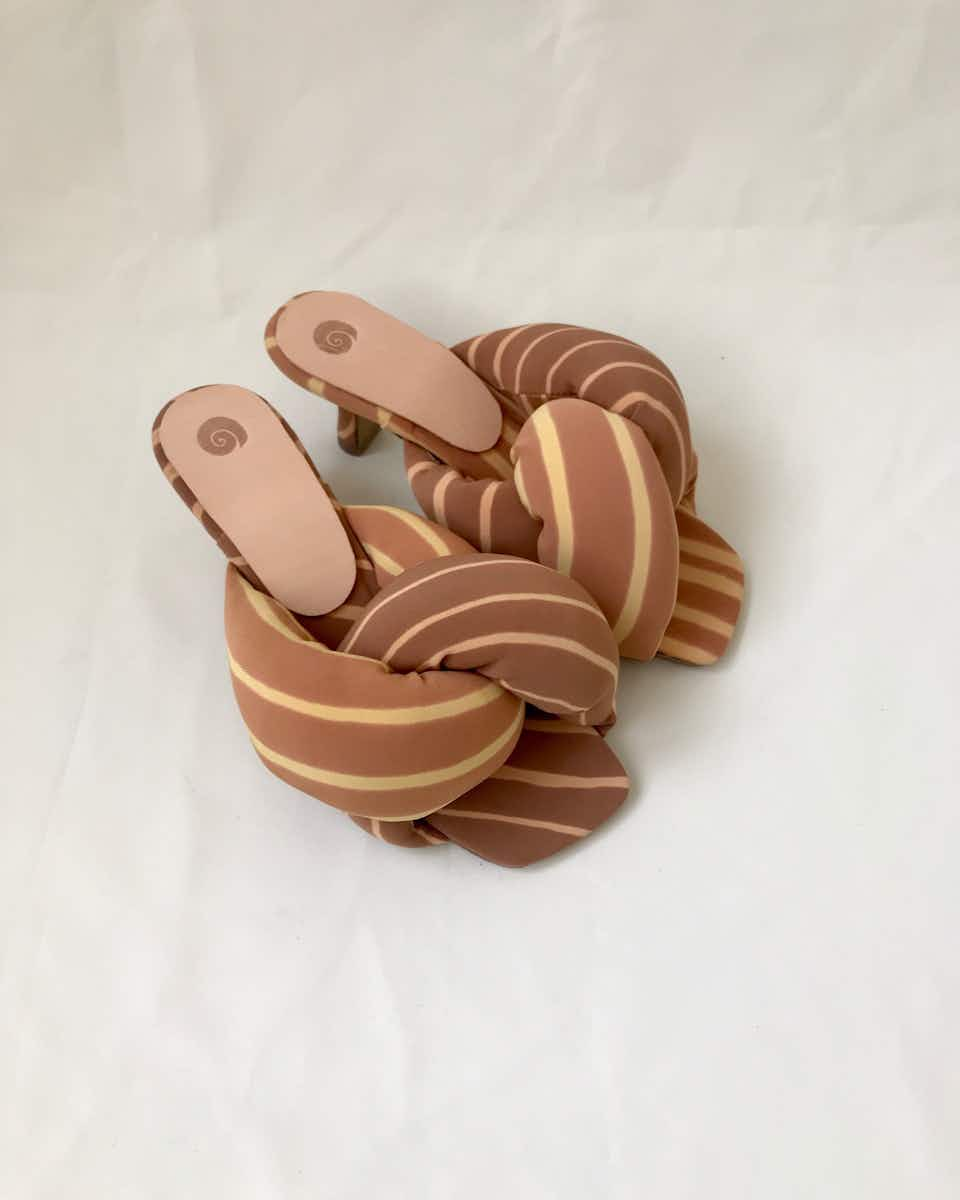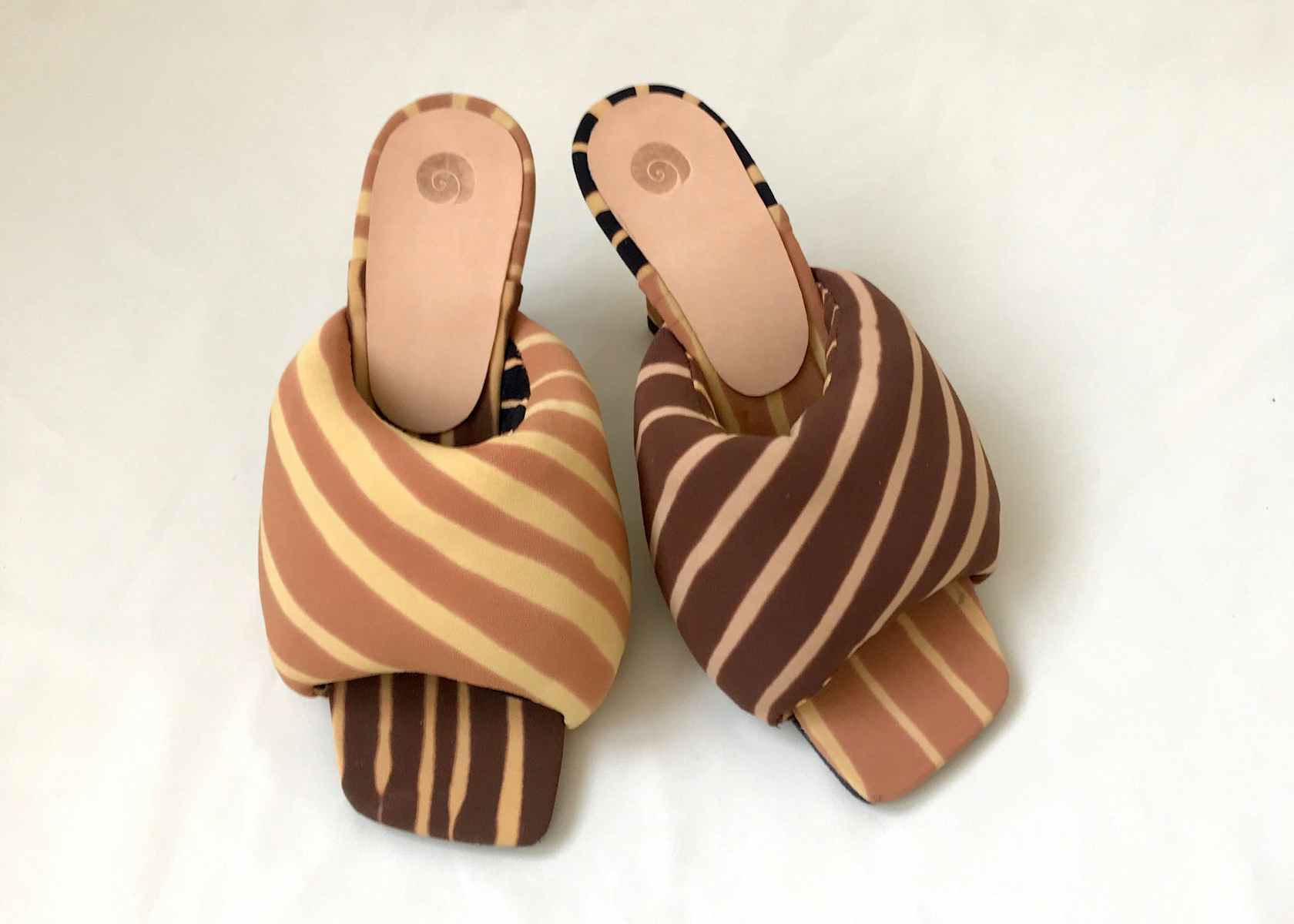 The result is a series of hand-dyed, bold and elevated footwear that is open-toed, strappy, polychromatic and striking in its simplicity. Working intuitively and by hand, each piece is ​"unperfect" and ​"a little bit psychedelic", making every piece one-of-a-kind.
"It just feels really good to build from something you strip down," she says, referring to her creations as ​"little toys or pieces of furniture".
And though it's early days for Ugo Paulon, it's already put its best foot forward. Thriving in lockdown and with undisclosed collaborations on the horizon, its mysterious designer might not be ready for her close-up, but her brand is. As she admits, the excitement clear (just about) in her voice, ​"I can't wait to see how the brand gets a life when it's not just on the internet."


More like this