"

Fashion is about bringing joy"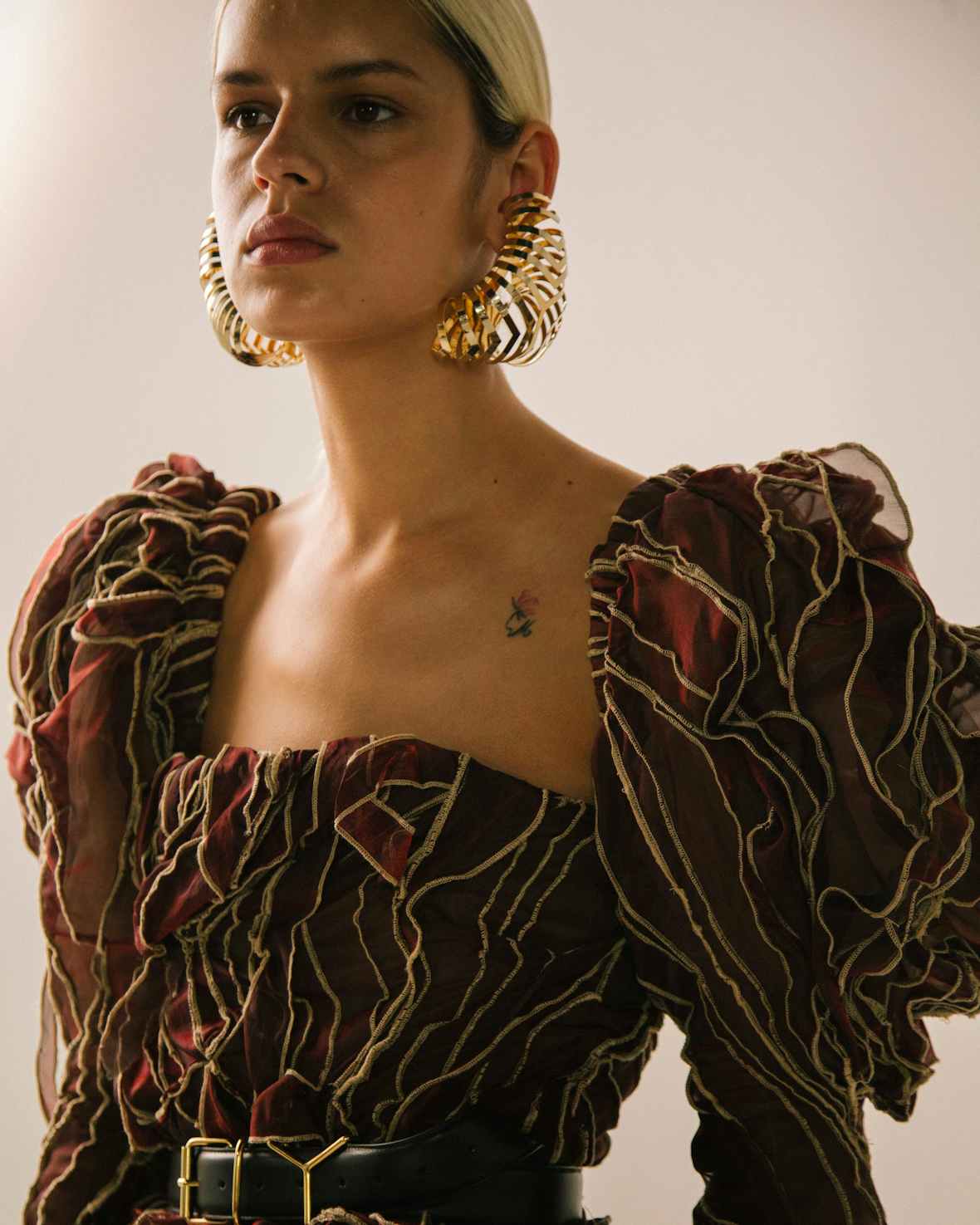 Talking crotches, condom jackets and waste product collections with Y/PROJECT's Glenn Martens.
Today was a good day for Glenn Martens and his playfully unnerving Paris luxury brand, Y/​PROJECT. The Belgian Creative Director and his team won the fashion industry's prestigious ANDAM Prize (along with crescent moon-loving designer Marine Serre), scooping up €150,000 along the way. Go Glenn! It comes at a time when Y/​PROJECT and all other brands are reassessing their purpose in light of corona and its many ramifications, so some serious financial backing and public critical acclaim couldn't have come at a better time.
With this summer's IRL Paris menswear shows cancelled, Martens and his team have instead created videos that reference both YouTube's basic how-to's and the ostentatious opening scene in Dangerous Liaisons, where Glenn Close is tugged at, pinned in and trussed up by her dressers. Just as early Y/​PROJECT garments came with paper instructions for how to wear them, these videos demonstrate the multiple ways Y/​PROJECT garments can be worn. ​"Versatility in wearability", as Martens says. It means ruched miniskirts can be turned into floor length sheaths, seemingly sensible beige slacks can reveal sexy denim and straight-forward sporty jumpers can be un-poppered to create avant-garde draping.
The brand that brings you raver-meets-minotaur trousers, sharp-hooved heels and ​"condom jackets" is also launching Evergreen, a sustainable line featuring 12 of their signature styles from across the years – perfect if you failed to pick up a key piece along the brand's exciting high-low fashion journey. So in and amongst the prizes, the digital fashion presentations and the new line launches, we were lucky to find time for a Zoom chat with one of fashion's most fun creative directors.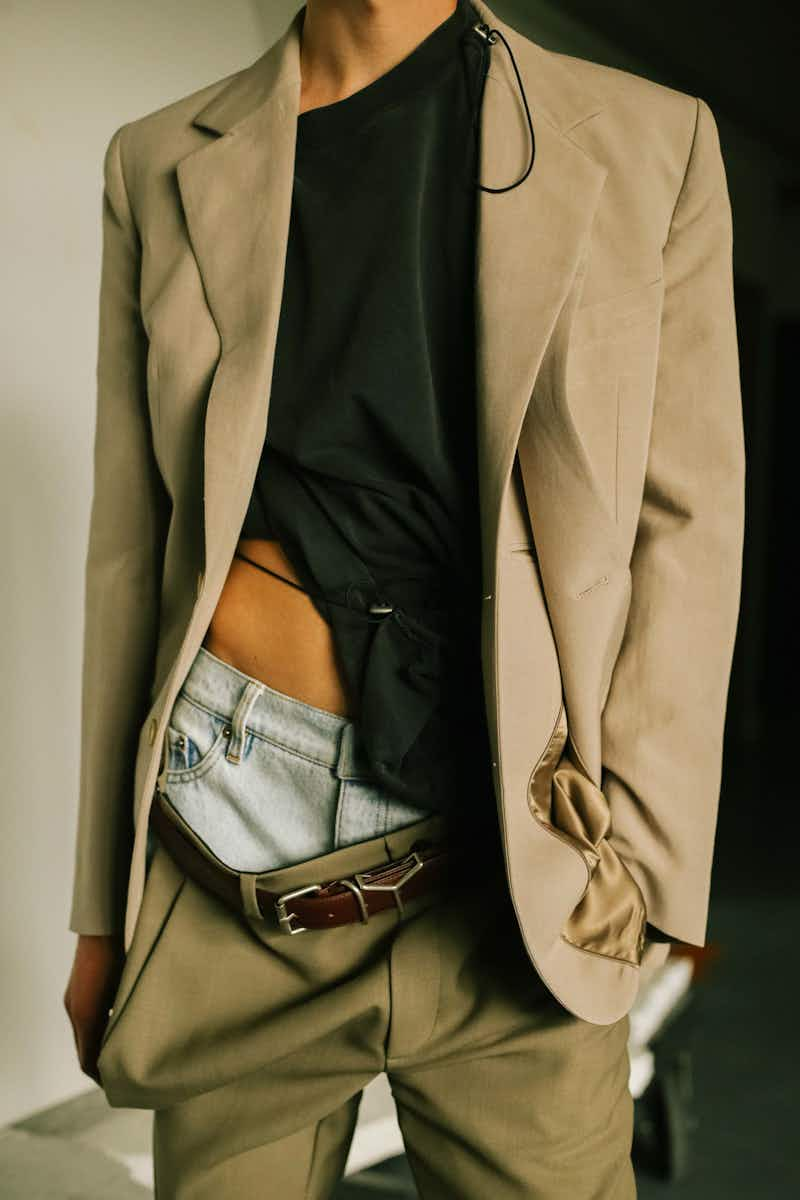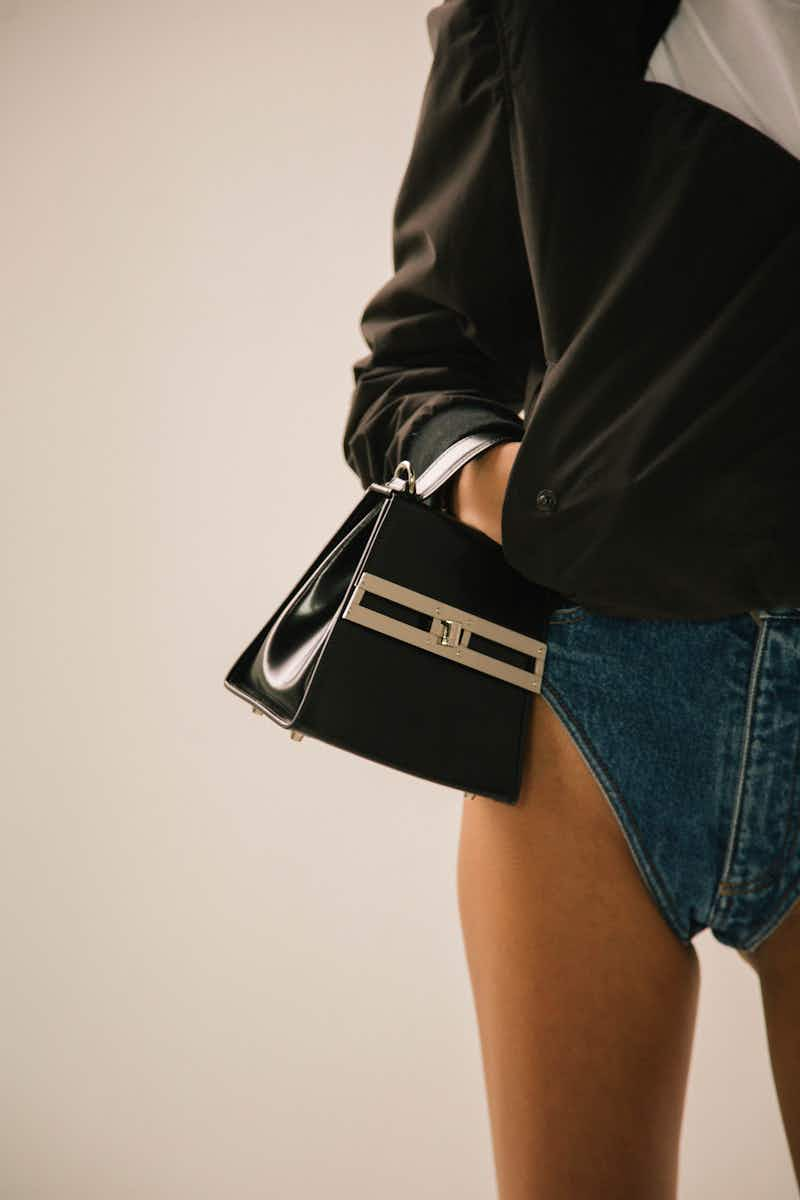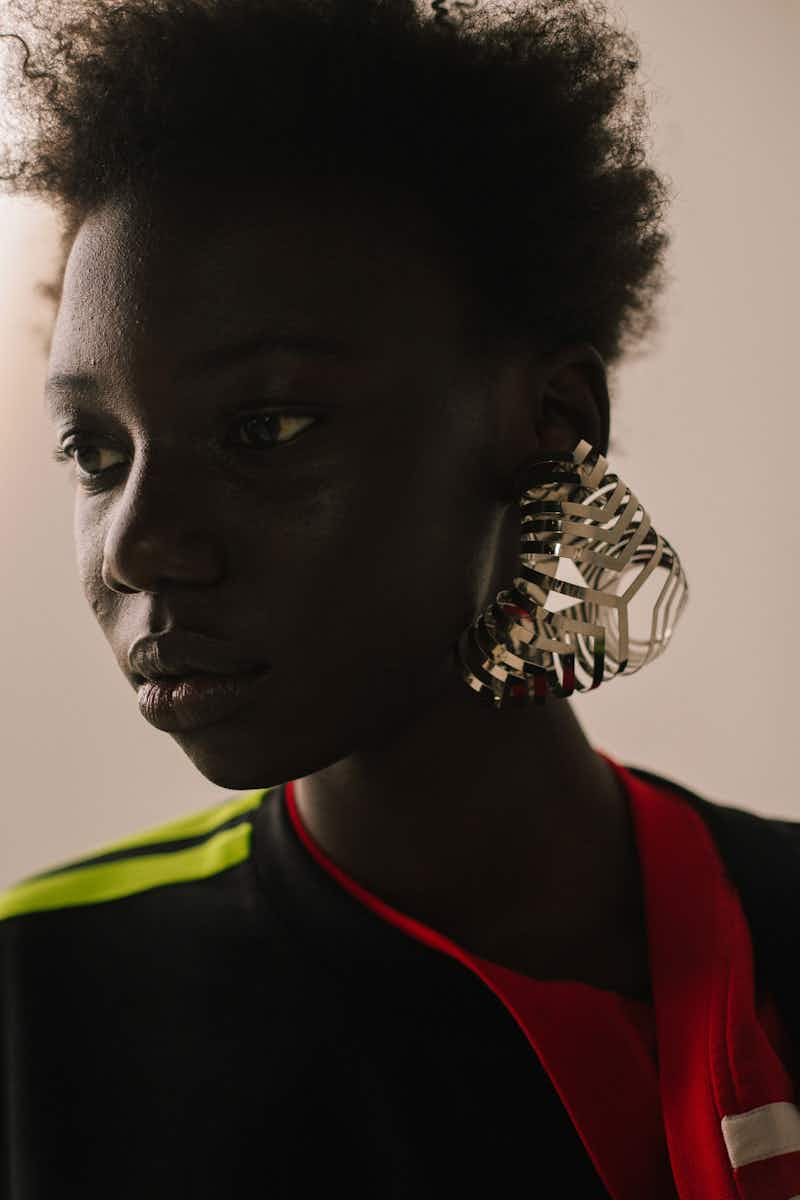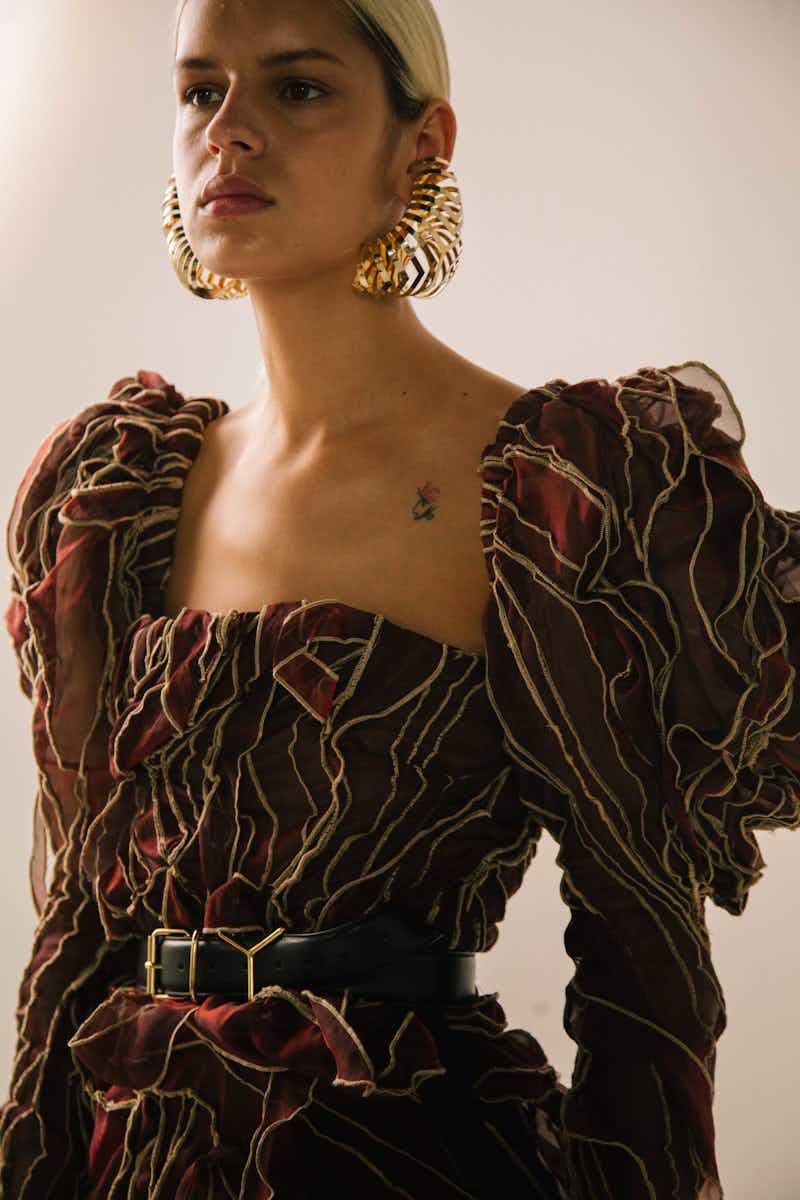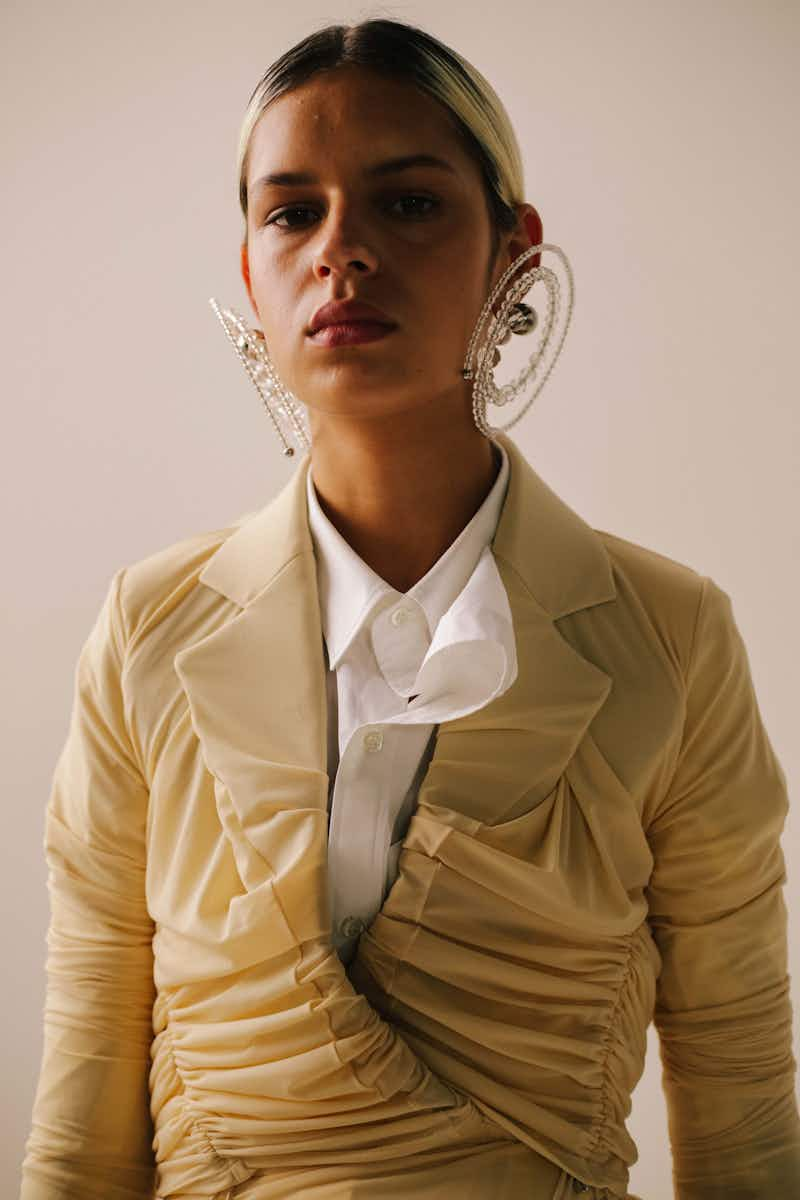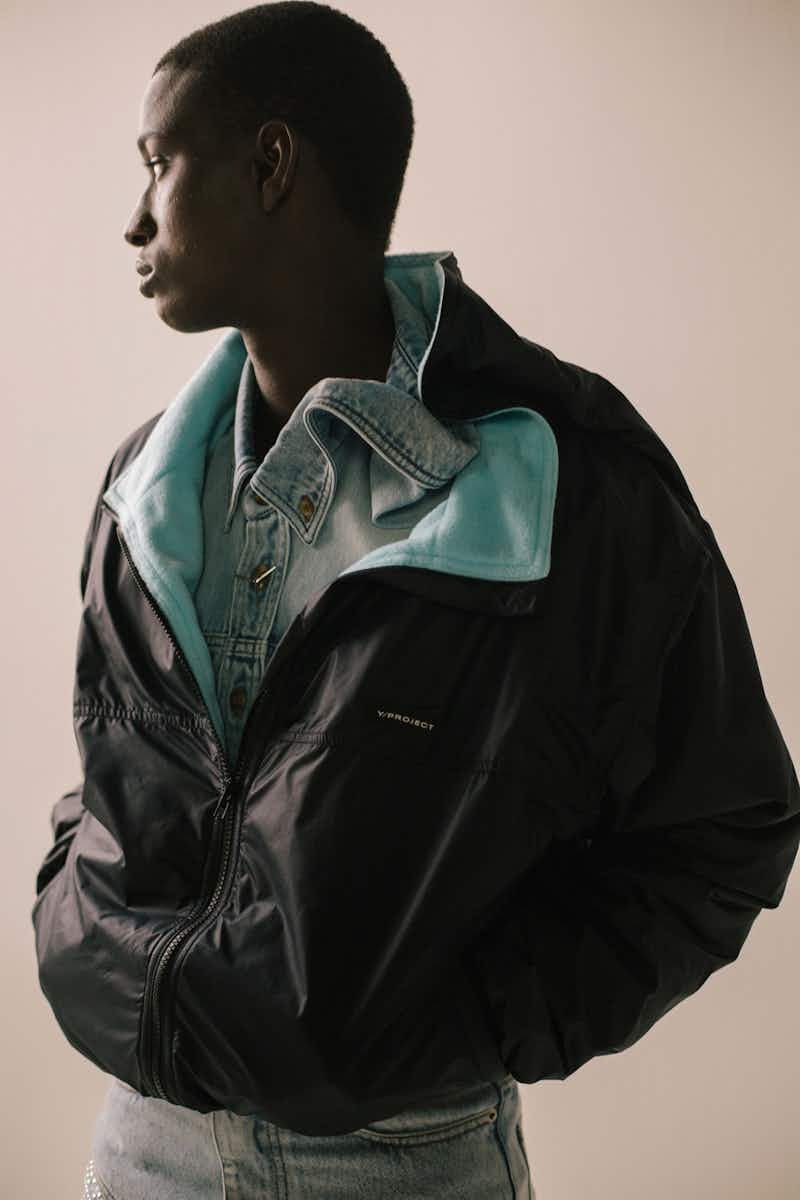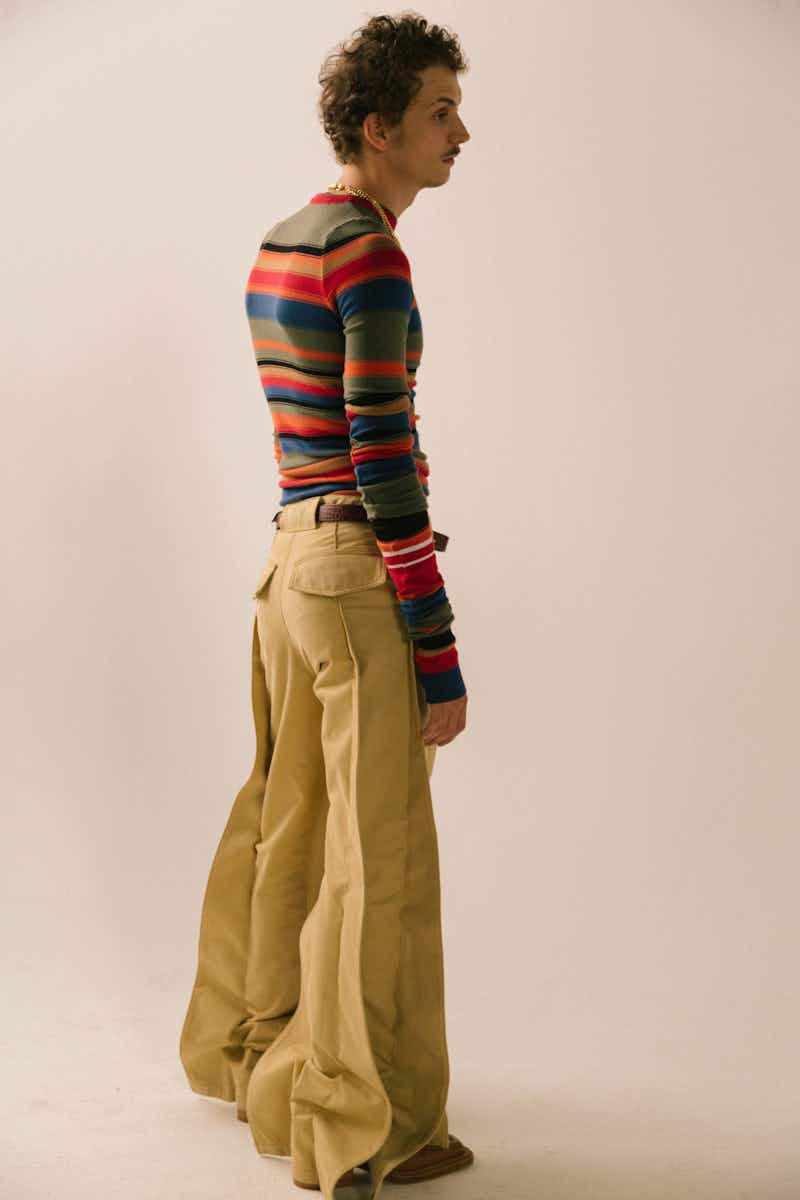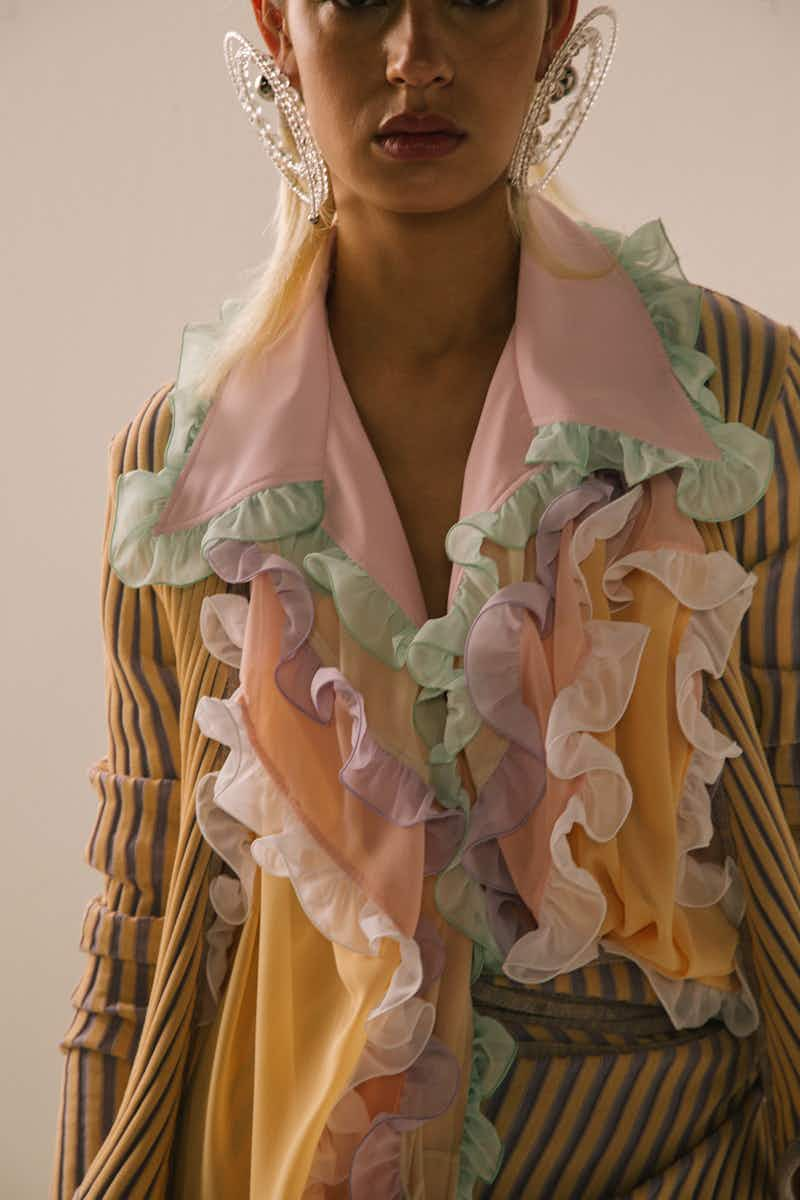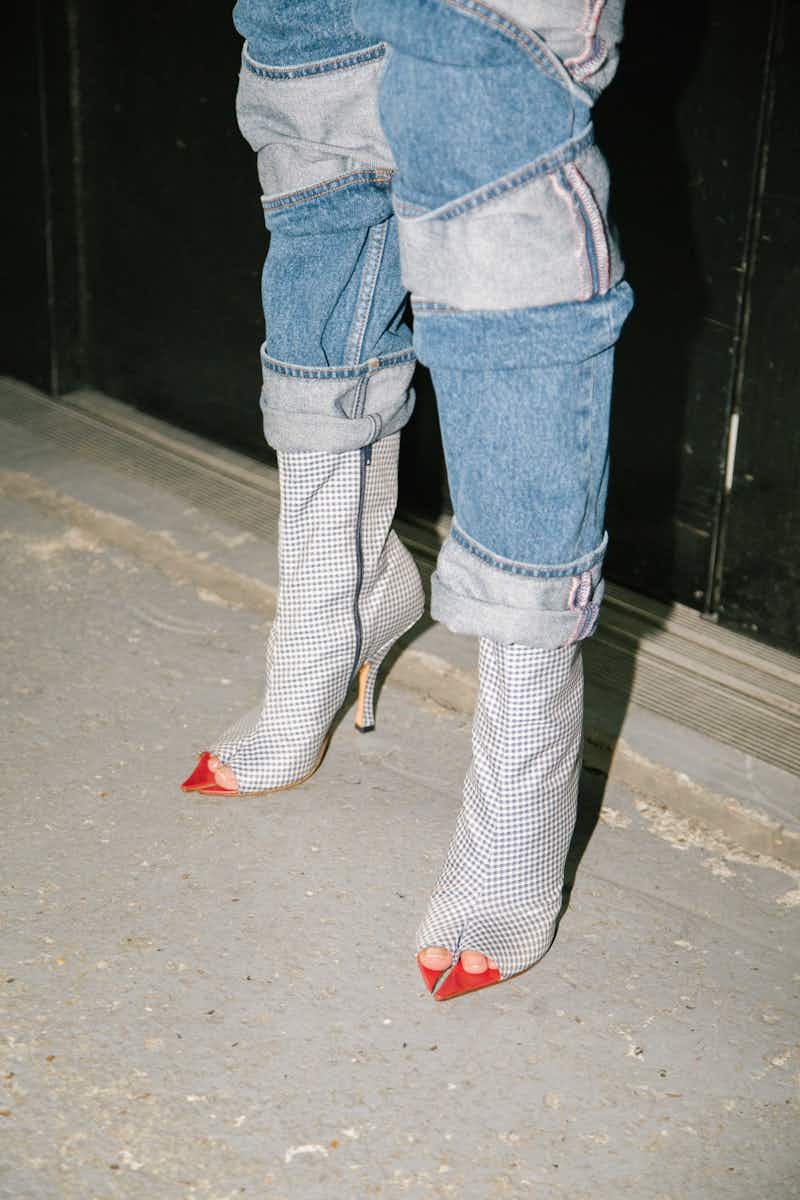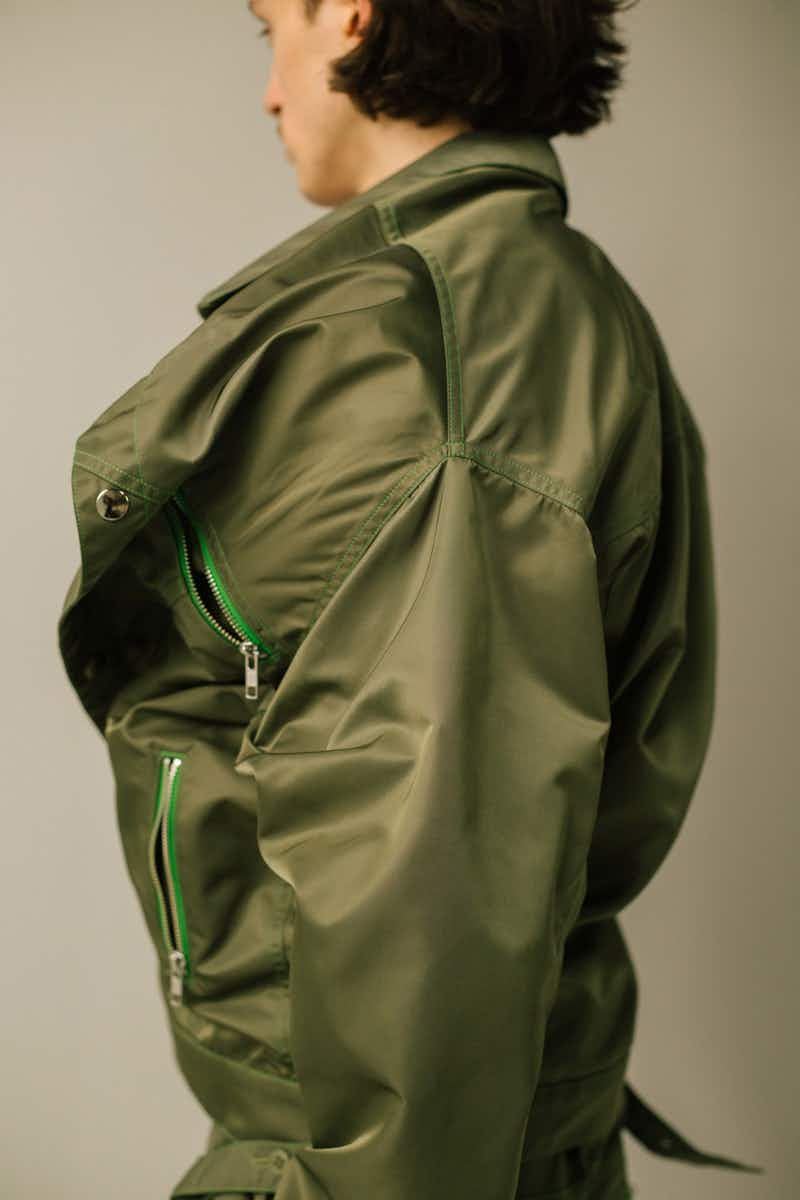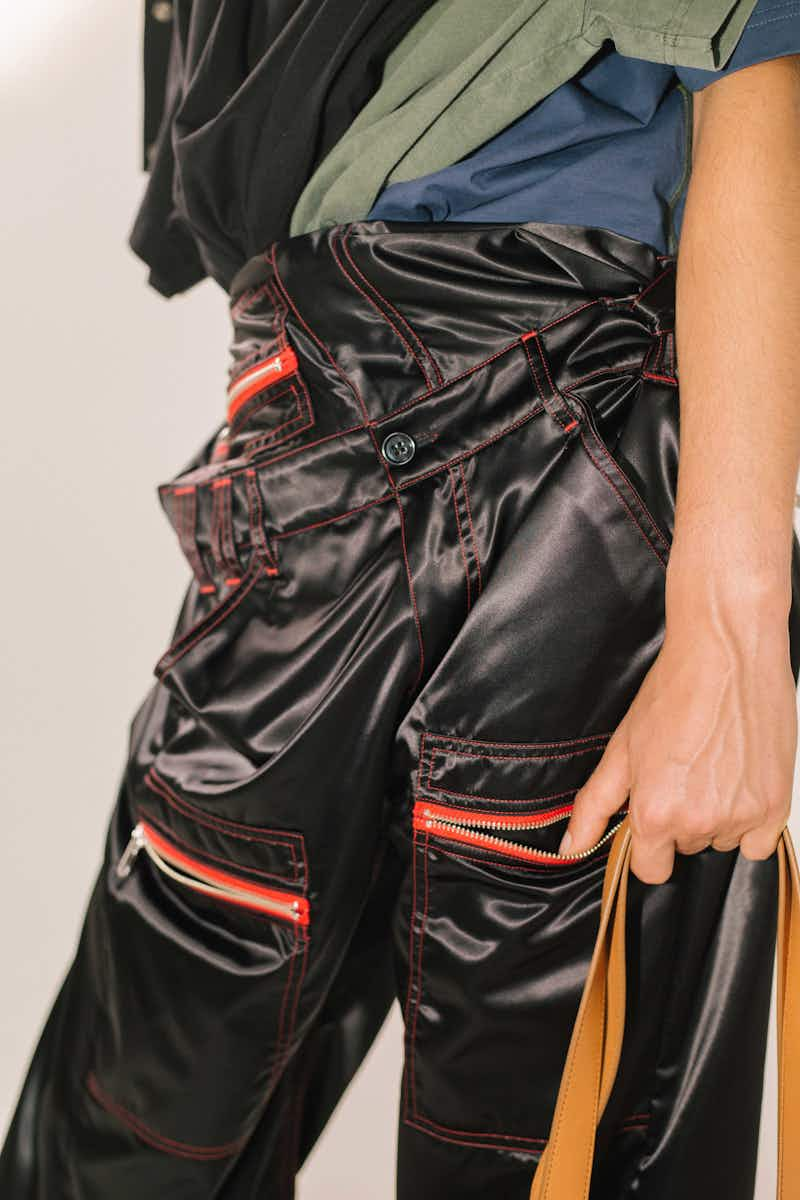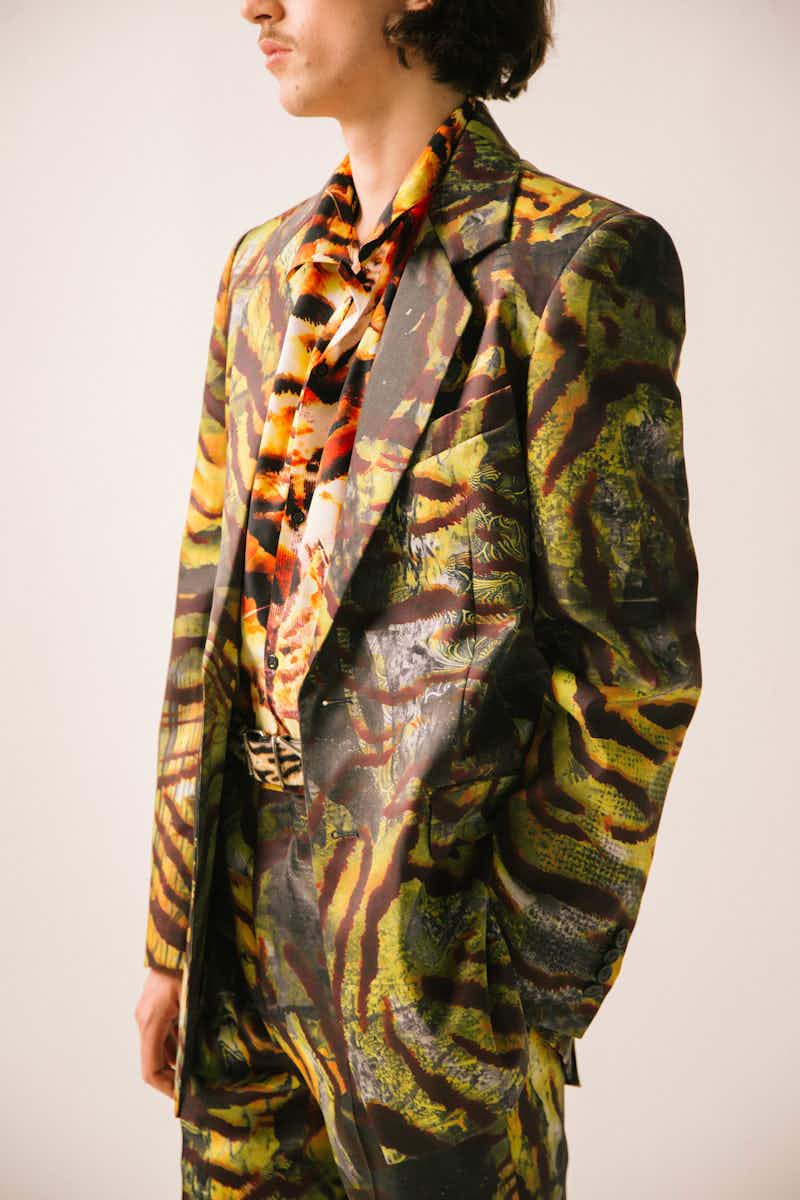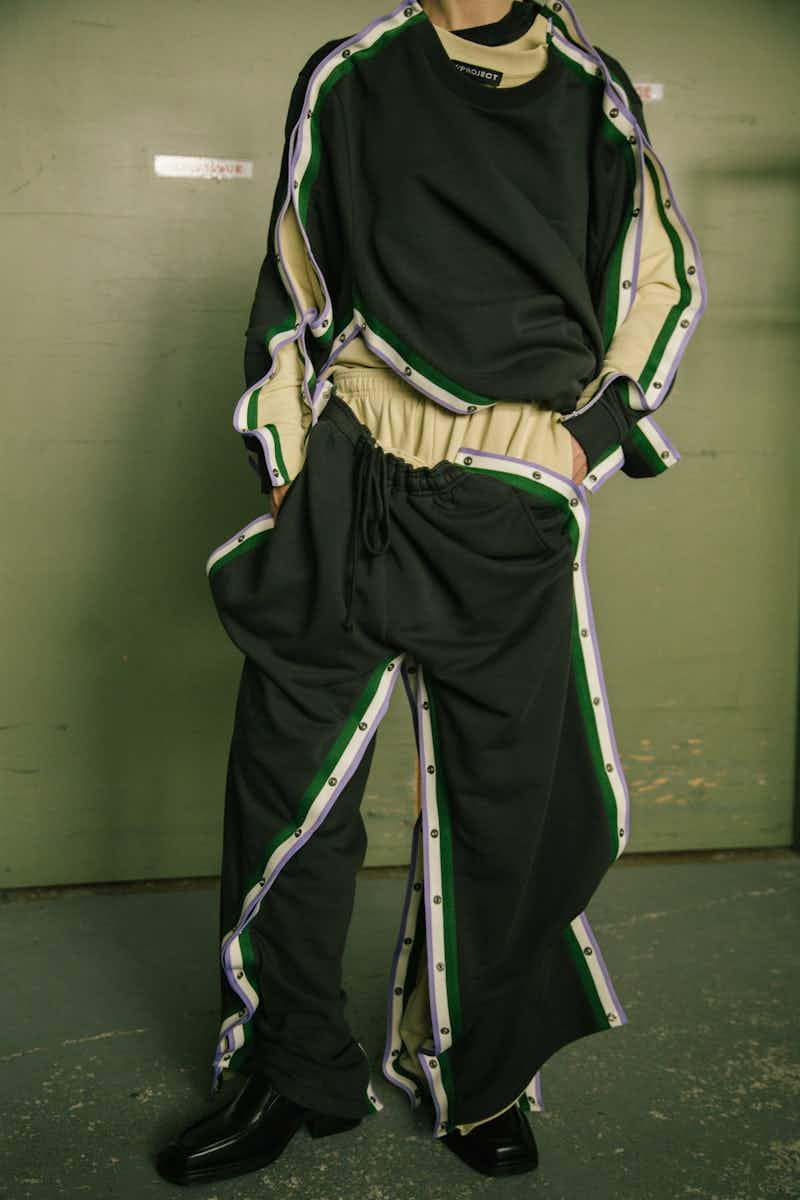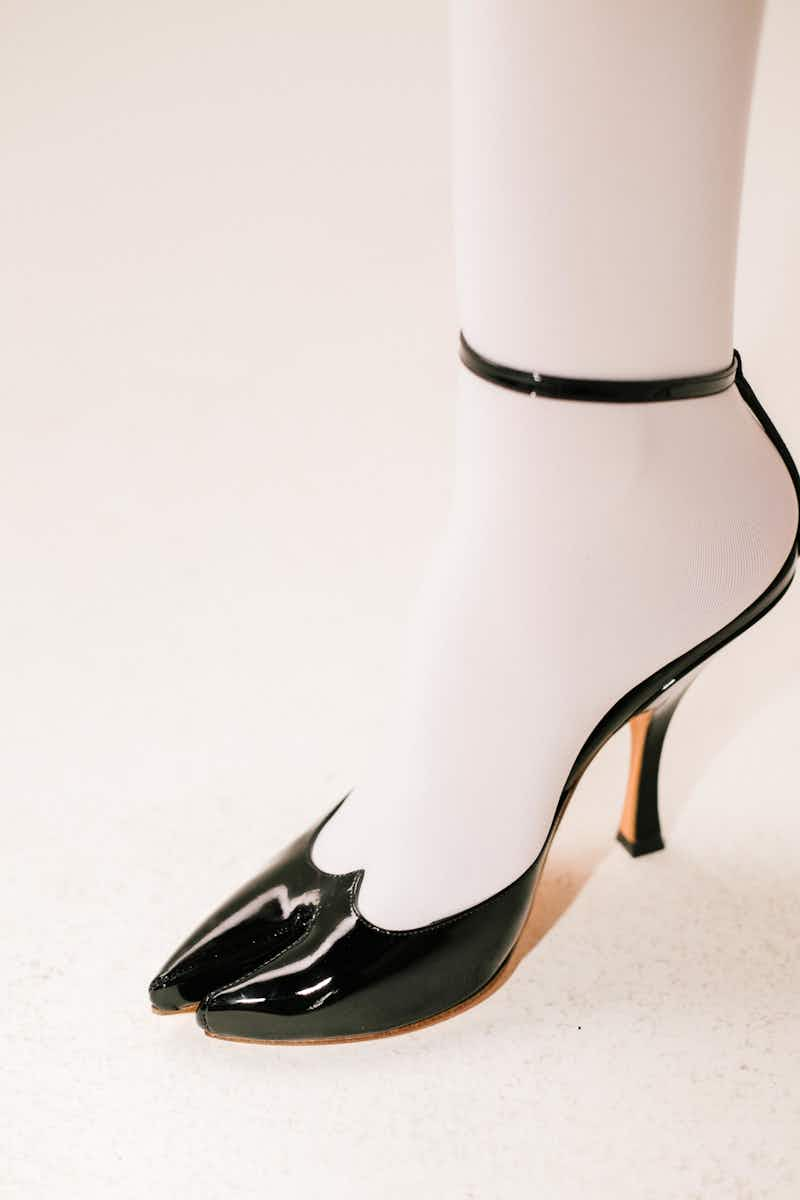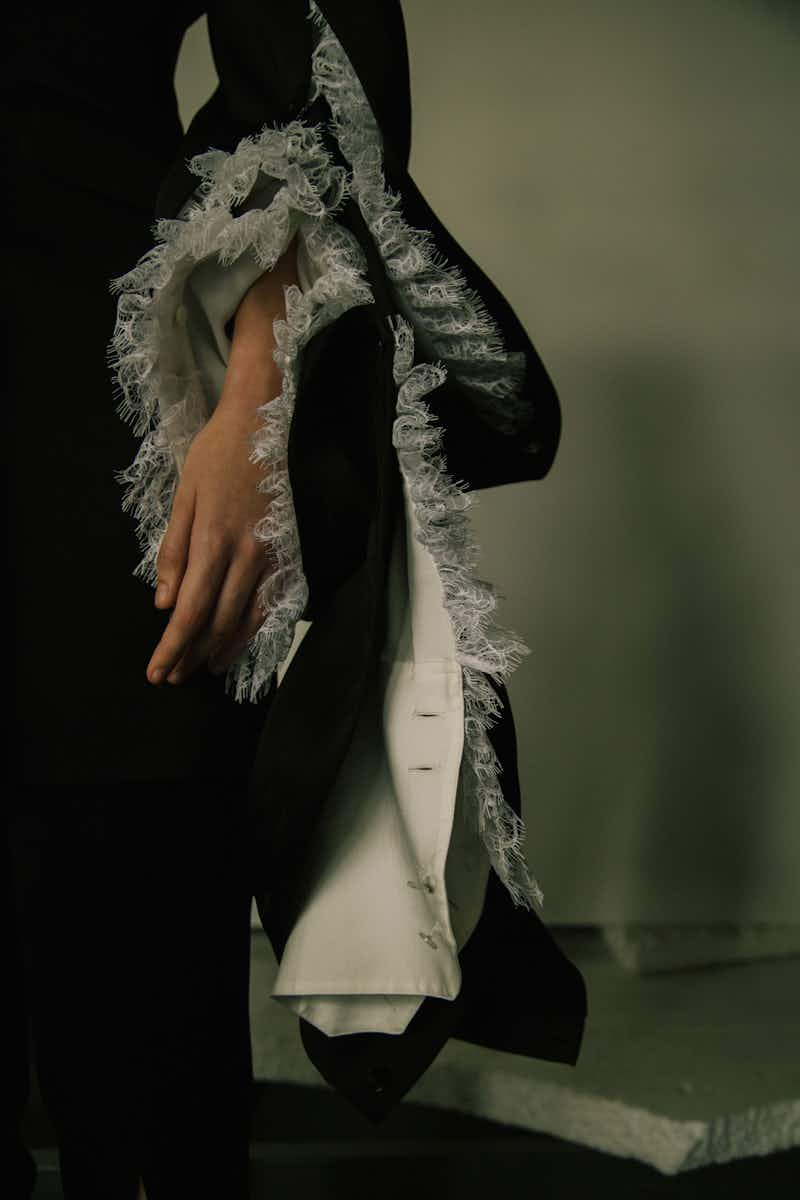 How on earth did you make a collection during lockdown?

It's a full lockdown baby. Everything was done with Zoom and Whatsapp. For half of the collection we recycled things that we thought didn't get enough attention, or we could have pushed a bit further. The studio is six people and everything is done in-house, so we couldn't do patterns in lockdown, we couldn't do all the developments, the tests and the trials. We had to use what we owned and understood already. We didn't do fittings, we just launched everything from paper and technical drawings. The fabric is from stock that we had here already. So it's a lockdown baby. It's a waste product collection.
And each piece can be worn multiple ways.
I really pushed versatility this season – we always do it, but this I wanted to push a bit more of the brand's DNA, and versatility is really a part of what we've been doing from scratch. A lot of our pieces are wearable in so many ways, especially the joggings.
Tell us about your new Evergreen collection.
One piece of the Evergreen collection is the most editorial, but most are very wearable. We're very editorial sometimes in our clothes – they're very fashion-related pieces that people wear to make a statement. Even our most basic pieces make a statement, but we do have basic pieces that you can wear every single day. Evergreen is a selection of those pieces from our past. You can keep on wearing them and they shouldn't go out of season, which is also very sustainable. My team is working so much and developing all these crazy designs, and I don't think it's normal that they only stay for one season. A lot of brands now are about products and consumption and I think we try to do it a bit differently.
You used to send out instructions with your clothes and now you're doing these instructional videos. The videos are inspired by the opening scene of Dangerous Liaisons, but they could also be like a YouTube tutorial. A lot of your work ends up having this mixture of historical and contemporary. I like that weird crossover.
It's core to me. I grew up in Bruges which is this medieval museum town. It's so beautiful and everything is the same. It's called the Venice of the North. Next to all this gothic architecture you also have the trash of mass tourism in the neon lights. There's a big over-consumption vibe. Everything you kind of hate about what's happening today is happening within these gothic cathedrals in the shadows of the history of Bruges. I think it's kind of also there in Y/​Project. We obviously have a lot of opulence. Sometimes it's very theatrical, but it's also mixed in with the whole reality of the world in which we live.

So with this collection, have you just changed your whole practice? Zoom calls, constructing the clothes and getting the fabrics…

It was a challenge because we are normally about development. It's really what the whole team loves to do – development and experimentation. Of course this season we didn't do that, or way less. Experimentation was a lot easier because you couldn't really go wrong as much – t‑shirts with slits you can wear to the front as a halter top or you can ruffle them up. It's harder to understand via Zoom meetings with the team. The challenge was to make things look as interesting as possible knowing that we're not really working on it. We are all really looking forward to being able to work together properly and have this whole development process and fittings again. But this was refreshing too. For certain people on the team, I had to invent things to do. I was like, ​"What can we do this season?" We tried to do some print development, which is something we never do at Y/​PROJECT. I discovered some real treasures within my team, doing prints. We all had to go a bit out of our comfort zone.
I love that printed suit. It's good to see how innovative we can be coming up with these new ways of doing things, but ultimately to explore your full creativity you want to be able to access the right development.
Yeah. There was plan A, plan B, plan C. We had no ideas which factories were open or closed. Normally I'm very anal with my collection and my production plan. If something doesn't work out I get frustrated because it was part of the collection. Now I have to be way more flexible, which also fits into the idea that we are also here to enjoy these clothes and we enjoy making these clothes. We have the luxury to work in fashion, which is actually about bringing joy. I'm taking it a little bit less seriously – while still of course working well. I've relaxed a little bit and been able to let it go sometimes.
People are always predicting the end of the fashion show, but the absence of them during these men's weeks has made you realise how important they are. There's definitely been a slight loss of excitement or drama or sense of event. I don't know what you think about the whole thing.
Fashion shows are all about community and working together and meeting each other, so I really enjoy fashion week. I'm also extremely happy to have skipped this one, having a bit of a moment to breathe. But it's true that I really enjoy fashion week. Everyone bitches about it but I'm sure it's coming back. The question is, do we need so many? It's too exhausting for everybody. It's fine for Louis Vuitton because they have 20,000 employees and they can manage, but is it fine for all those independent brands? And even for the journalists, is it fine? I've been talking to all the buyers during lockdown, and they also are so fed up of travelling all the time. They don't enjoy it. It's about discovering and taking the time to see things, which isn't happening with this system that's maybe producing too much. Let's hope that this is going to be what we learn from this crisis.
Your balloon show was one of the highlights of the last women's shows.
We tried to do something that was a little less expected. The fun thing with the balloons was that everybody comes to shows just because they want to be seen, because pictures are being taken of them and they dress from head to toe in the latest brand. The idea was no front row and to put everybody into this big sink of balloons where all your clothes weren't visible anymore. You can't see who's wearing the latest Balenciaga shoes. Everybody's suffering but also actually having fun. Everybody was going mental at the balloons. I really thought it was kind of cute. Of course, there are many designers who are there for many different reasons, and I appreciate that – the beauty of the whole craft and the whole industry. For me, it's really about enjoying, so I take this moment as one where we should have fun.
I love the fact that you seem to have owned the high-cut crotch area. Can you talk a bit about the Y/​Project crotch?

I have no idea how it did. It just arrived and we just kept on designing around the crotch! And now there are crotches everywhere. I think it's a very beautiful part of the human body, I really enjoy that place. We should celebrate it and elevate it. It's essential to my existence.
It's a great zone, isn't it?
It's an amazing zone. It's really important, so it's a celebration around the area. I think you're probably the first person who's actually talked about the crotch. ​"So you have an obsession with the crotch?"
It's a good, direct question.
It is what it is. We enjoy crotches.

More like this