Homeware
Culture
Teenage TikTokers are going wobbly with excitement for the storied French cookware brand. Whatever next!!!!?
Life

Carpets that look like bacon and sofas that look like loaves of bread. Plus plenty of things that don't resemble food and will make your home look heavenly.
Culture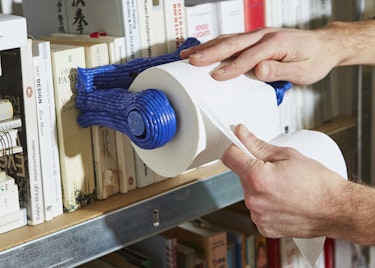 Eight years into his career as a furniture designer, James Shaw is finding his feet firmly planted somewhere in between architecture and fine art. His fixation? Normalising the weird and wonderful in ordinary environments, one plasticine toilet roll holder at a time.