Megan Thee Stallion
Music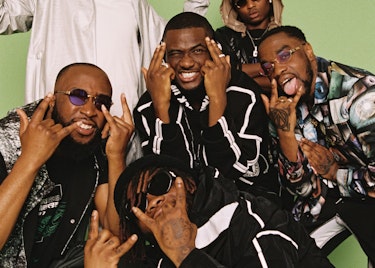 Featuring NUKG from Conducta and JGrrey, NSG's custard-praising hit and reggaeton rhythms from Kali Uchis.
Audio

Featuring Cardi and Meg's sex-positive smash, mean and melodic rap by Lil Baby and Lil Keed, plus a helium-fuelled love song from 654AR and FKA twigs.
Music

History has been made thanks to the Doja/Nicki and Meg/Beyoncé tag-teams.
Music

Listen to ferocious lyrics from Megan Thee Stallion's alter ego Suga, the latest from Afropop artist Darkoo and a climate crisis anthem from Kelly Lee Owens.
Music
Both Megan Thee Stallion and Nicki Minaj have announced new personas, continuing a culture of female rappers channelling unfiltered anger through fictional characters.