SS

20
Style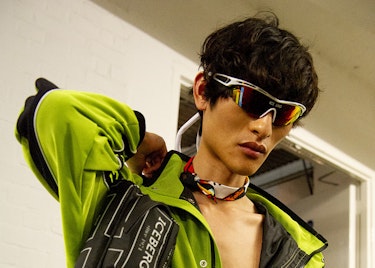 A collaboration with the legendary pop artist Peter Blake made for a riotously colourful spectacle.
Style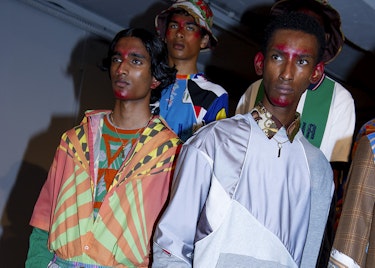 Retracing memories of her aunties getting ready to UKG and drinking Bacardi and Coke, Ahluwalia Studios' SS20 collection was a colourful (and sustainable) ode to her roots.
Style

All-white contact lenses, a stone circle and an eerie live set by Anna Calvi made for a spooky start to LFWM.
Style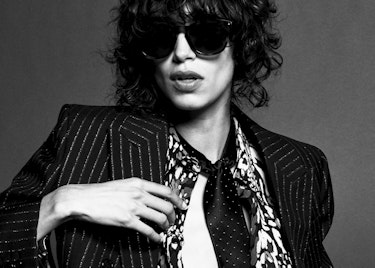 Malibu's Paradise Cove beach, that is, for their SS20 menswear show.
Style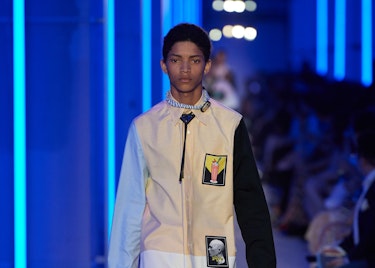 Miuccia Prada shows a collection of Neopolitan knits and low-key tailored pieces in a Tron-style, neon-lit warehouse in Minsheng.