Controversial memoir ​

'

A Million Little Pieces' gets the YBA treatment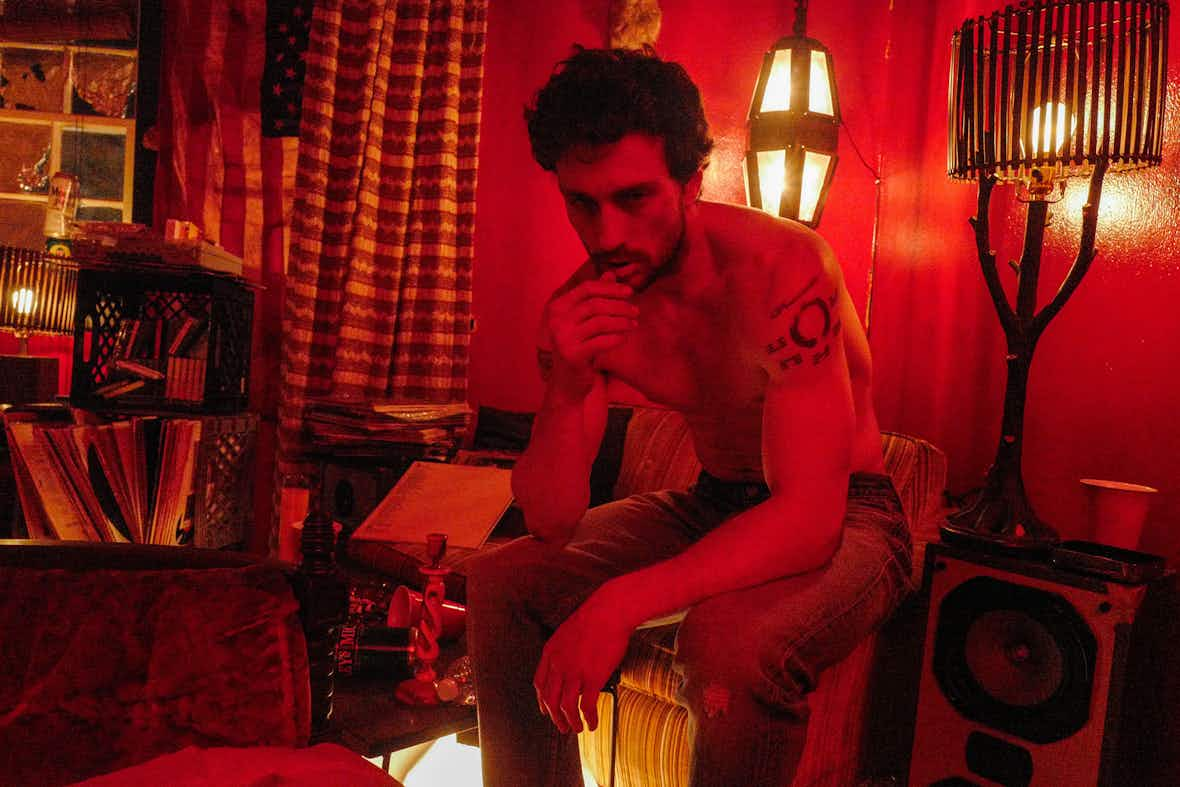 Sam Taylor-Johnson opens up about the film tackling addiction and the controversy surrounding a "memoir" built on lies.
Since leaving behind the Young British Artists (the ​'90s art movement erupting in the midst of Cool Britannia), Sam Taylor-Johnson has carved out a career as a Hollywood filmmaker.
She directed Nowhere Boy (2009), a film loved by critics and Beatles fans alike (it was on this set where she met her now-husband Aaron Taylor-Johnson, who was playing John Lennon), before moving onto a somewhat bolder project: a big-screen adaptation of Fifty Shades of Grey (2015) – the best-selling 2011 ​"sexy" novel by E.L. James. It featured a cameo by Rita Ora. It missed the mark. The Guardian​'s Peter Bradshaw gave it a paltry one star. Though it's worth noting that sex toy sales rapidly increased, which counts for something, right?
After a four-year break from Hollywood, Sam returns. This time with A Million Little Pieces, an adaptation of James Frey's controversial book of the same name. Controversial because while the book was critically acclaimed, and picked up by Oprah for her wildly popular book club, turning it into an international bestseller, a six-week investigation by online forum The Smoking Gun revealed that much of it was, well, made up. This was subsequently exposed to the masses by Oprah in a tense interview with Frey.
So basically, Taylor-Johnson's adaptation is based on a made-up memoir.
Telling the story of its protagonist James' battle with extreme drug and alcohol addiction, the film revolves around a rehabilitation centre – and the religious carers (who turn out to be ex-addicts themselves) who attempt to ​"fix" James. Thrown into the mix is a love affair, a desperate family and some home truths, plus a few laughs to ease the tension. He's battered, bruised and hooked. But above all, he's in denial. The character is irritating. He's loveable. You want to hug him, you want to shake him.

Playing the irreverent James is Aaron Taylor-Johnson, who goes inside the head of the addict. He puts on a convincing American drawl, rolls his eyes a lot, trashes a room and resents being told he could die from the next drop of alcohol.
The struggle with addiction is something the 29-year-old actor has sadly seen play out before his eyes. ​"A lot of friends have struggled with addiction, been in and out of rehab and relapsed," Aaron says.
"Others are celebrating years sober. Some are unfortunately not around with us anymore. I've seen pretty much every aspect of the mental health side of things and how traumatic that has been. For any character I play, research is fundamental to try to conjure up those emotions and feelings. It's not easy, it gets incredibly dark."
The subject is tricky, no doubt. Irrespective of how you approach it, you'll always piss a few people off, because this is a brutal reality for many.
Sure enough, she knew it would be a risk given both the controversy surrounding the ​"memoir" and the nature of the subject. But it seemed worth it. ​"I wasn't a filmmaker [when I first read it]," says Sam. ​"I was an artist. But I just kept thinking what a great film this could make. James' writing is like a real stream of consciousness; when somebody writes like that and you're so close to their thoughts it becomes really visual."
Her artistic background is clear throughout the film; James entering the rehab centre is given a conceptual, YBA treatment. In a scene that calls to mind ​'90s staple Trainspotting, he dances through shit. Shit streaming down the walls, shit covering his shoes. He even slips in shit.
"In the book he [writes] about how the walls are closing in, so I started thinking ​'what if the walls start bleeding shit?' and he's dancing and slipping in it because he's suddenly like ​'I can handle shit, I know shit, I'm in it and I can go into rehab with that feeling.'" says Sam.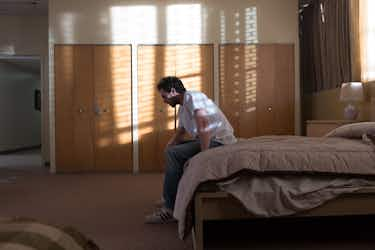 But with a paltry budget and just 20-days to shoot, this was no high-tech, CGI-lead affair ("for that scene we got some tubing and taped it to the wall, drilled holes and had a generator with a big bucket of…stuff," laughs Sam.)

​"The book has been through many hands," she explains, ​"big studios and big-budget opportunities. Shooting in that short time frame, on a shoestring, gives it authenticity. You can't gloss over anything, you are right in there and it's very raw and gritty".
A grunge aesthetic, borrowed from the ​'90s lends starkness to the film. Her own work during that time was about as far removed from Hollywood as possible (think: photograph of a girl wearing a t‑shirt embellished with the slogan ​"FUCK, SUCK, SPANK, WANK"). But in A Million Little Pieces, she manages to deploy some of the visual metaphors she used in her YBA days. The opening scene, for instance, whereby James is quite literally spinning out of control at a party having taken crack – and with his knob out – is a direct reference to Sam's short film Brontosaurus (1995). She references her work later on again. Still Life (2001), a trippy time-lapse film of decaying fruit, is brought in as a clear reference during a scene at the height of James' withdrawal symptoms, where he begins to hallucinate while eating his lunch.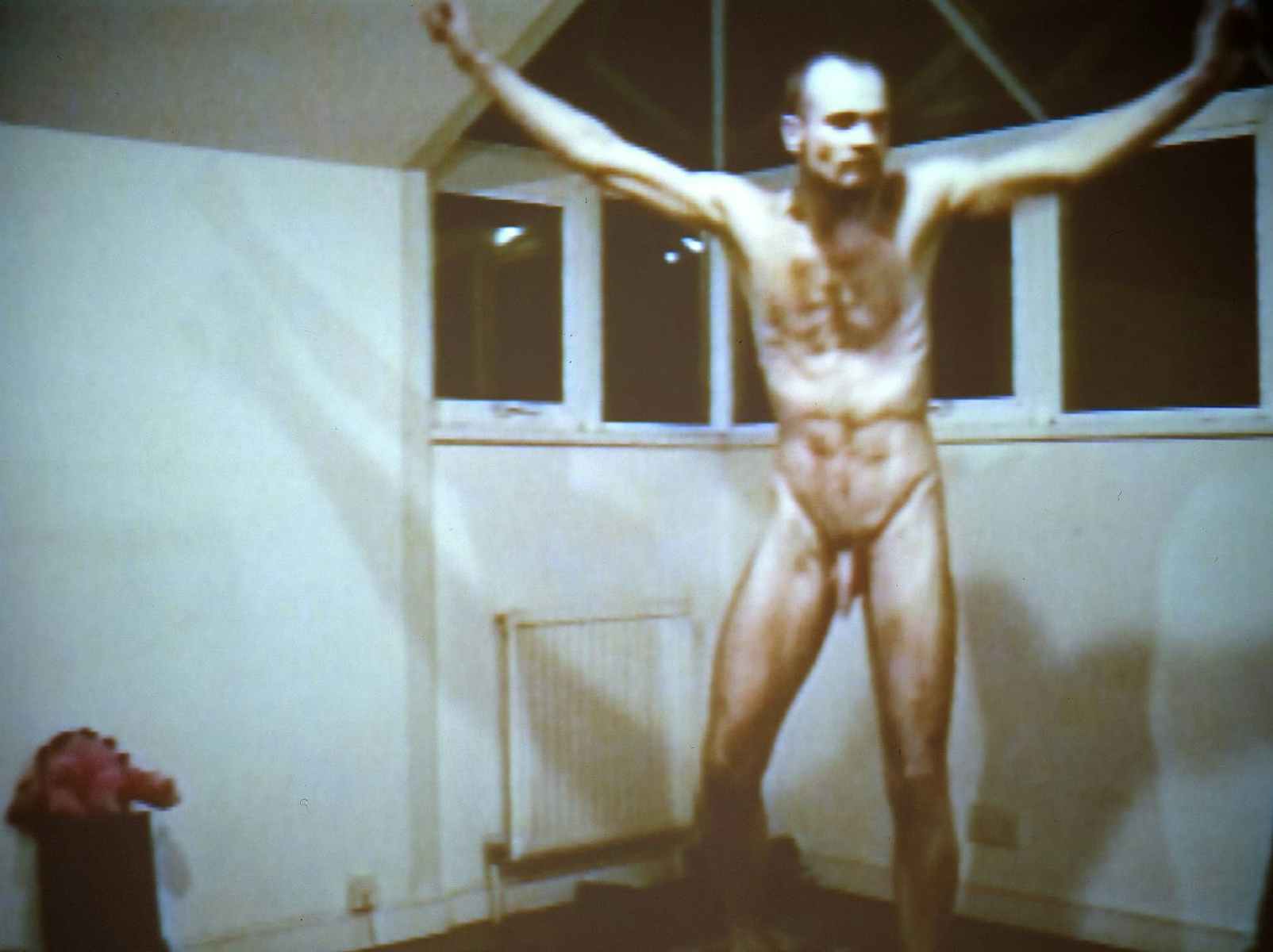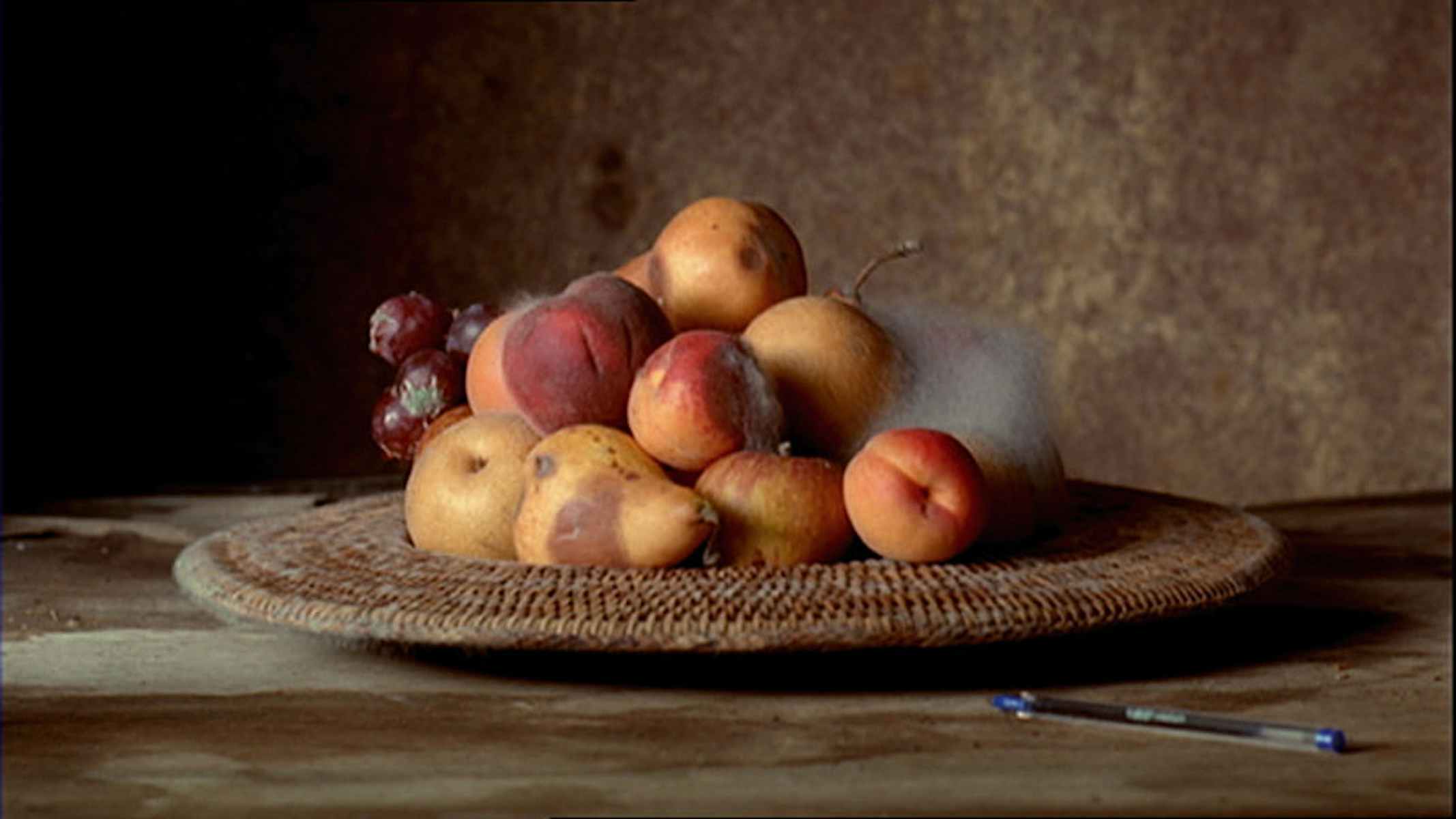 "It's nice to sometimes reference your own previous work. Referencing Still Life, for instance, when he's looking down at the plates of food and they disintegrate in front of him, implies he's feeling like his life is worthless and slipping away."
Some have argued, though, that the grunge aesthetic of the time had a tendency to glamourise drug use, was Sam aware of the risk in making a film based on addiction with a very good-looking lead actor wearing adidas Superstars?
"A lot of that comes down to Aaron's performance because he is incredibly raw and exposes himself on every level in the way that James does in the book. His performance feels so authentic to the experience. We didn't want to gloss over anything. "


When a film deals with addiction, authenticity is key. Though, going back to the controversy surrounding the book, you do wonder how authentic a representation of addiction can be if half the book is at best an exaggeration and at worst, a fabrication.
Naturally, Frey backtracked on his claims that his book was a memoir; arguing instead that it was a ​'work of art', which certainly fits Sam's vision of the film rather well. Her being an artist and all that.
"James said ​'I wrote this book as a work of art, [so] make it creative and be as wild and free as you like.' Suddenly I could feel that creative freedom bringing in so many ideas. That really helped with the movie."
But while the original text provides a framework and backbone for the film, at the core of it, the film highlights key issues for its (probably) young audience, which was thankfully Sam's intention all along.
"The film is about the desperation of addiction at the beginning, but really it's about the journey of hope and redemption through the movie. It's darkness and light, it's despair and humour," says Sam.


More like this