Con­tro­ver­sial mem­oir ​

'

A Mil­lion Lit­tle Pieces' gets the

YBA

treatment
Since leav­ing behind the Young British Artists (the ​'90s art move­ment erupt­ing in the midst of Cool Bri­tan­nia), Sam Tay­lor-John­son has carved out a career as a Hol­ly­wood filmmaker.
She direct­ed Nowhere Boy (2009), a film loved by crit­ics and Bea­t­les fans alike (it was on this set where she met her now-hus­band Aaron Tay­lor-John­son, who was play­ing John Lennon), before mov­ing onto a some­what bold­er project: a big-screen adap­ta­tion of Fifty Shades of Grey (2015) – the best-sell­ing 2011 ​"sexy" nov­el by E.L. James. It fea­tured a cameo by Rita Ora. It missed the mark. The Guardian​'s Peter Brad­shaw gave it a pal­try one star. Though it's worth not­ing that sex toy sales rapid­ly increased, which counts for some­thing, right?
After a four-year break from Hol­ly­wood, Sam returns. This time with A Mil­lion Lit­tle Pieces, an adap­ta­tion of James Frey's con­tro­ver­sial book of the same name. Con­tro­ver­sial because while the book was crit­i­cal­ly acclaimed, and picked up by Oprah for her wild­ly pop­u­lar book club, turn­ing it into an inter­na­tion­al best­seller, a six-week inves­ti­ga­tion by online forum The Smok­ing Gun revealed that much of it was, well, made up. This was sub­se­quent­ly exposed to the mass­es by Oprah in a tense inter­view with Frey.
So basi­cal­ly, Taylor-Johnson's adap­ta­tion is based on a made-up memoir.
Telling the sto­ry of its pro­tag­o­nist James' bat­tle with extreme drug and alco­hol addic­tion, the film revolves around a reha­bil­i­ta­tion cen­tre – and the reli­gious car­ers (who turn out to be ex-addicts them­selves) who attempt to ​"fix" James. Thrown into the mix is a love affair, a des­per­ate fam­i­ly and some home truths, plus a few laughs to ease the ten­sion. He's bat­tered, bruised and hooked. But above all, he's in denial. The char­ac­ter is irri­tat­ing. He's love­able. You want to hug him, you want to shake him.

Play­ing the irrev­er­ent James is Aaron Tay­lor-John­son, who goes inside the head of the addict. He puts on a con­vinc­ing Amer­i­can drawl, rolls his eyes a lot, trash­es a room and resents being told he could die from the next drop of alcohol.
The strug­gle with addic­tion is some­thing the 29-year-old actor has sad­ly seen play out before his eyes. ​"A lot of friends have strug­gled with addic­tion, been in and out of rehab and relapsed," Aaron says.
"Oth­ers are cel­e­brat­ing years sober. Some are unfor­tu­nate­ly not around with us any­more. I've seen pret­ty much every aspect of the men­tal health side of things and how trau­mat­ic that has been. For any char­ac­ter I play, research is fun­da­men­tal to try to con­jure up those emo­tions and feel­ings. It's not easy, it gets incred­i­bly dark."
The sub­ject is tricky, no doubt. Irre­spec­tive of how you approach it, you'll always piss a few peo­ple off, because this is a bru­tal real­i­ty for many.
Sure enough, she knew it would be a risk giv­en both the con­tro­ver­sy sur­round­ing the ​"mem­oir" and the nature of the sub­ject. But it seemed worth it. ​"I wasn't a film­mak­er [when I first read it]," says Sam. ​"I was an artist. But I just kept think­ing what a great film this could make. James' writ­ing is like a real stream of con­scious­ness; when some­body writes like that and you're so close to their thoughts it becomes real­ly visual."
Her artis­tic back­ground is clear through­out the film; James enter­ing the rehab cen­tre is giv­en a con­cep­tu­al, YBA treat­ment. In a scene that calls to mind ​'90s sta­ple Trainspot­ting, he dances through shit. Shit stream­ing down the walls, shit cov­er­ing his shoes. He even slips in shit.
"In the book he [writes] about how the walls are clos­ing in, so I start­ed think­ing ​'what if the walls start bleed­ing shit?' and he's danc­ing and slip­ping in it because he's sud­den­ly like ​'I can han­dle shit, I know shit, I'm in it and I can go into rehab with that feel­ing.'" says Sam.



But with a pal­try bud­get and just 20-days to shoot, this was no high-tech, CGI-lead affair ("for that scene we got some tub­ing and taped it to the wall, drilled holes and had a gen­er­a­tor with a big buck­et of…stuff," laughs Sam.)

​"The book has been through many hands," she explains, ​"big stu­dios and big-bud­get oppor­tu­ni­ties. Shoot­ing in that short time frame, on a shoe­string, gives it authen­tic­i­ty. You can't gloss over any­thing, you are right in there and it's very raw and gritty".
A grunge aes­thet­ic, bor­rowed from the ​'90s lends stark­ness to the film. Her own work dur­ing that time was about as far removed from Hol­ly­wood as pos­si­ble (think: pho­to­graph of a girl wear­ing a t-shirt embell­ished with the slo­gan ​"FUCK, SUCK, SPANK, WANK"). But in A Mil­lion Lit­tle Pieces, she man­ages to deploy some of the visu­al metaphors she used in her YBA days. The open­ing scene, for instance, where­by James is quite lit­er­al­ly spin­ning out of con­trol at a par­ty hav­ing tak­en crack – and with his knob out – is a direct ref­er­ence to Sam's short film Bron­tosaurus (1995). She ref­er­ences her work lat­er on again. Still Life (2001), a trip­py time-lapse film of decay­ing fruit, is brought in as a clear ref­er­ence dur­ing a scene at the height of James' with­draw­al symp­toms, where he begins to hal­lu­ci­nate while eat­ing his lunch.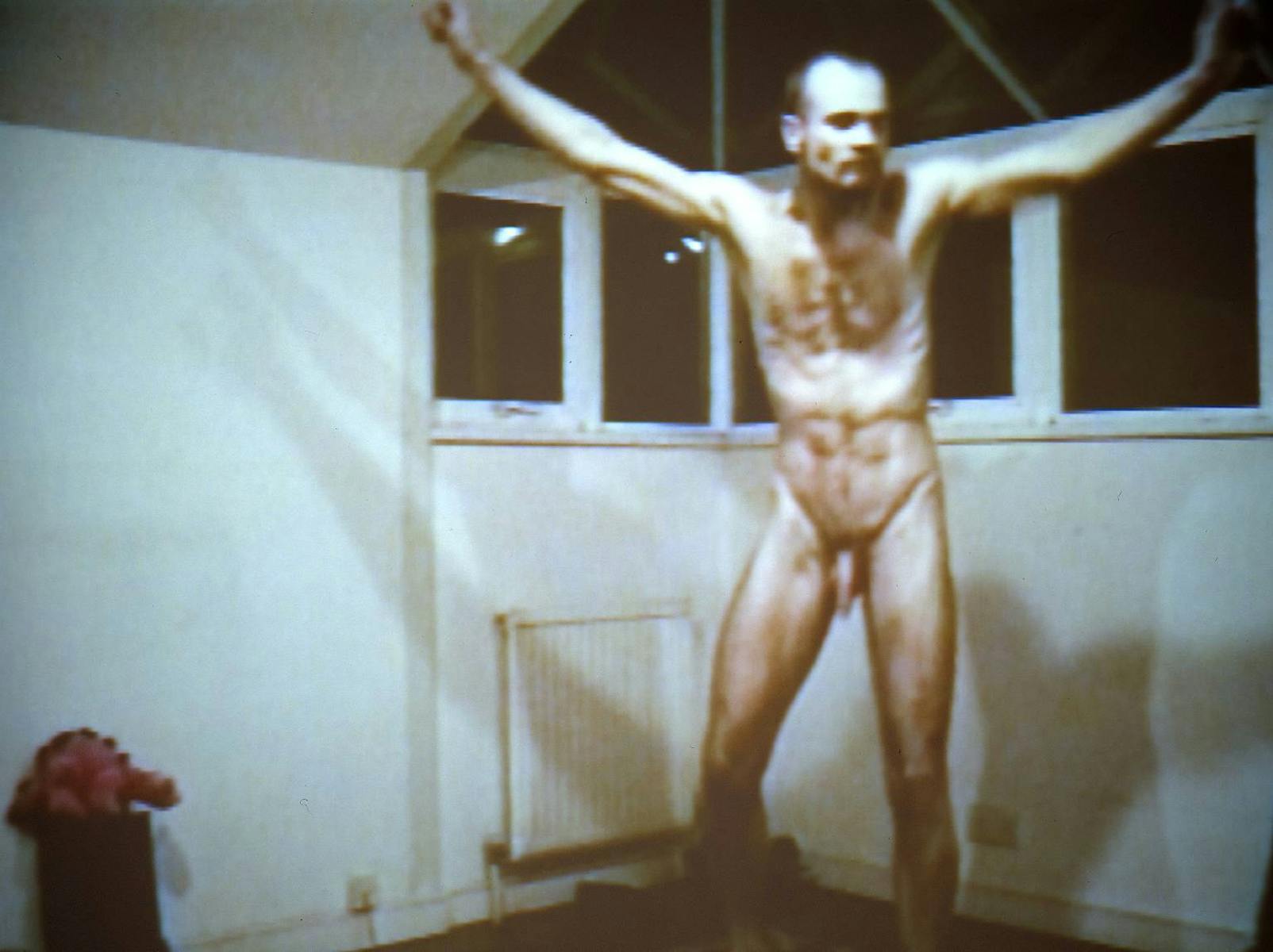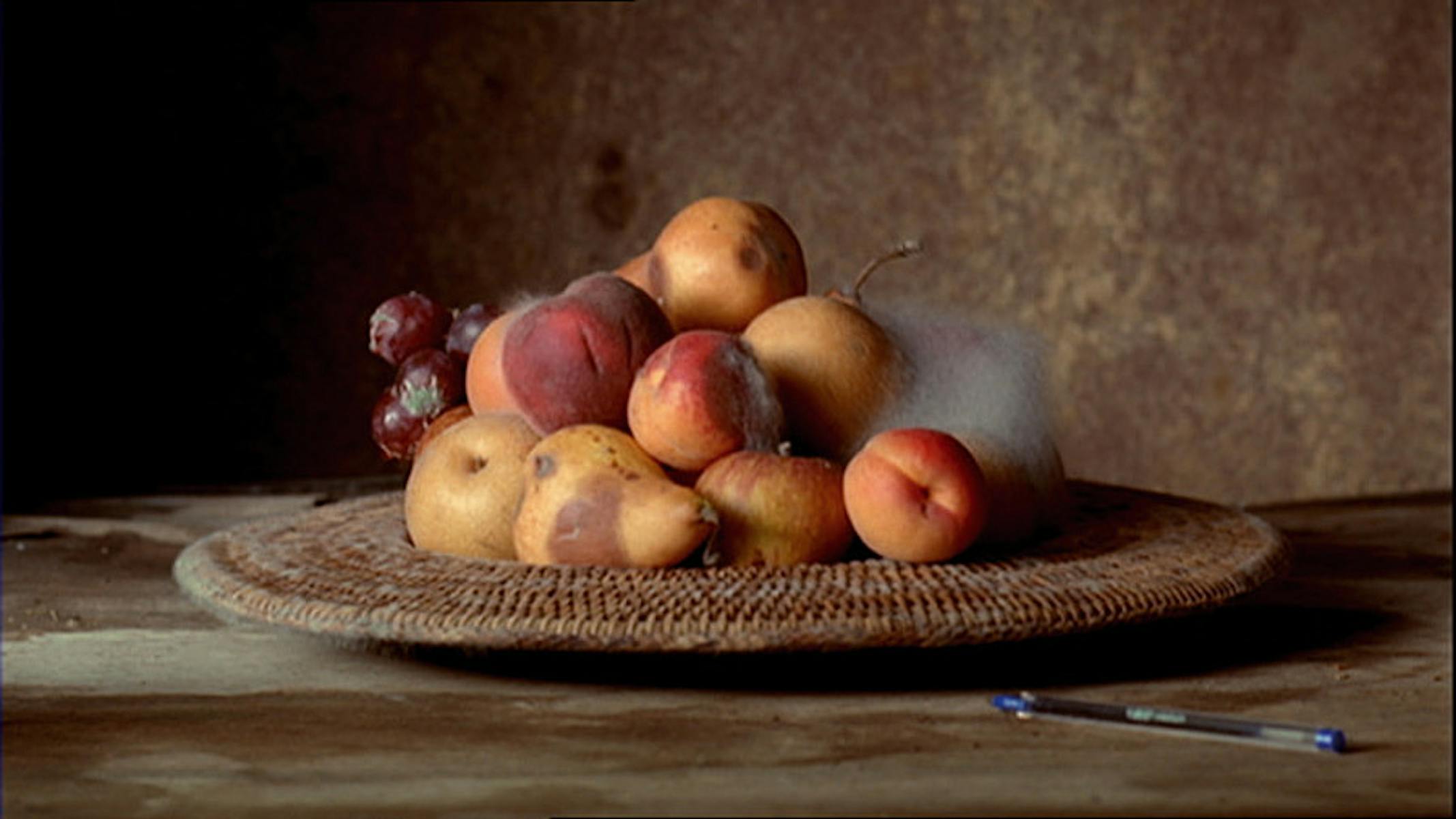 "It's nice to some­times ref­er­ence your own pre­vi­ous work. Ref­er­enc­ing Still Life, for instance, when he's look­ing down at the plates of food and they dis­in­te­grate in front of him, implies he's feel­ing like his life is worth­less and slip­ping away."
Some have argued, though, that the grunge aes­thet­ic of the time had a ten­den­cy to glam­ourise drug use, was Sam aware of the risk in mak­ing a film based on addic­tion with a very good-look­ing lead actor wear­ing adi­das Superstars?
"A lot of that comes down to Aaron's per­for­mance because he is incred­i­bly raw and expos­es him­self on every lev­el in the way that James does in the book. His per­for­mance feels so authen­tic to the expe­ri­ence. We didn't want to gloss over anything. "


When a film deals with addic­tion, authen­tic­i­ty is key. Though, going back to the con­tro­ver­sy sur­round­ing the book, you do won­der how authen­tic a rep­re­sen­ta­tion of addic­tion can be if half the book is at best an exag­ger­a­tion and at worst, a fabrication.
Nat­u­ral­ly, Frey back­tracked on his claims that his book was a mem­oir; argu­ing instead that it was a ​'work of art', which cer­tain­ly fits Sam's vision of the film rather well. Her being an artist and all that.
"James said ​'I wrote this book as a work of art, [so] make it cre­ative and be as wild and free as you like.' Sud­den­ly I could feel that cre­ative free­dom bring­ing in so many ideas. That real­ly helped with the movie."
But while the orig­i­nal text pro­vides a frame­work and back­bone for the film, at the core of it, the film high­lights key issues for its (prob­a­bly) young audi­ence, which was thank­ful­ly Sam's inten­tion all along.
"The film is about the des­per­a­tion of addic­tion at the begin­ning, but real­ly it's about the jour­ney of hope and redemp­tion through the movie. It's dark­ness and light, it's despair and humour," says Sam.

---