A night out with Big Dyke Energy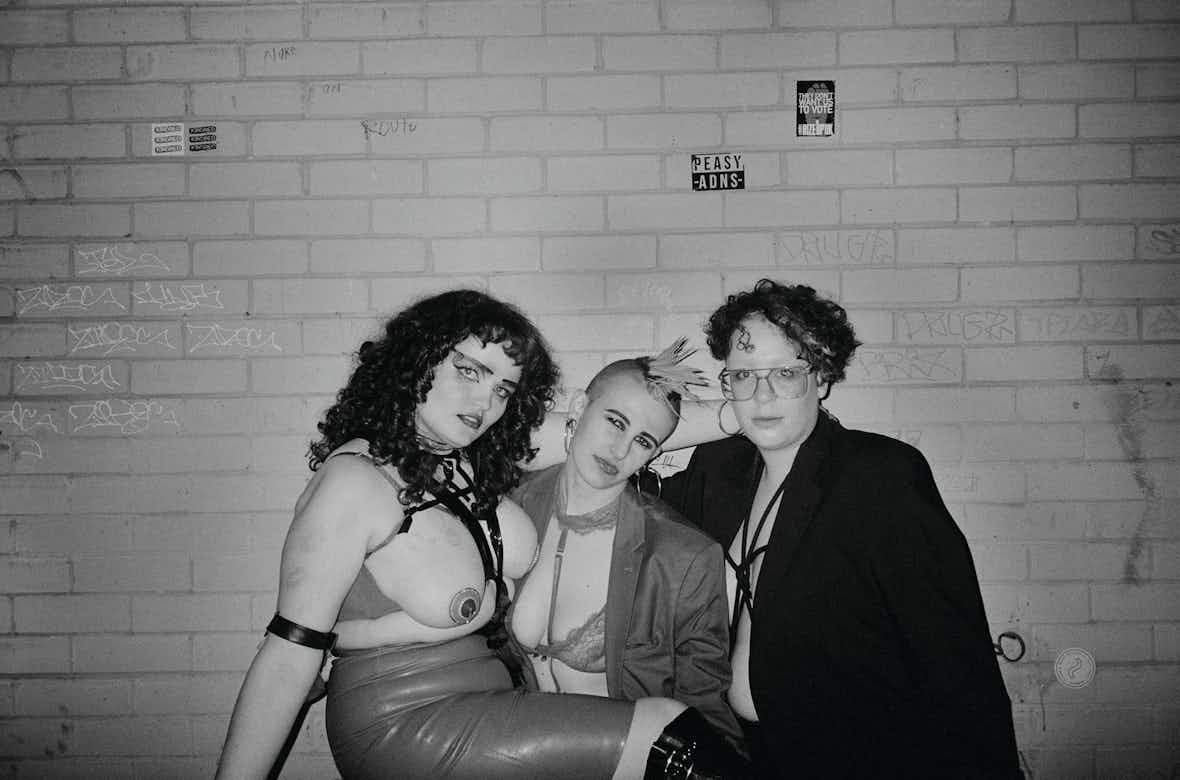 Last August, photographer Jesse Glazzard headed down to the Big Dyke Energy club night in South London for some socially-distanced queer fun. What unfolded will leave you yearning for hedonistic summer months.
A car park in South London, Venue MOT, Saturday night. The first event I'd been to since February. We arrived, scrunched-up-can-in-hand, to people wearing the best butch leather attire I'd seen in months.
Eight quid entry, sanitise your hands, six to a table. The tunes were playing loud, and garage blared as a woman in lingerie danced next to DJ decks in the car park. Some friends arrived. Our first round of drinks were brought to us and I felt itchy feet. For the first hour or so you could tell people wanted to leave their tables a bit more. The bouncers were like: ​"Sit down, you gotta stay two metres apart," but everyone was gagging for a convo or a shag.
Eventually, everyone ended up being confined to their six-to-a-table thing. The music had moved to techno and I realised it had gone dark. Someone started shouting ​"at 12 we close the car park and only 50 people can come inside". We were six of the lucky people to acquire a space. It had scraggly chairs, a bar and a DJ. I was drunk. I stripped down to my binder as Alice grinded on me on one of the sticky square tables. The crowd loved it. It was unapologetically sexy. A few women's boobs had been freed. At the end of the night, Ella fell over Nora in some grass and Nora flashed everyone. They'd had way too many bevs.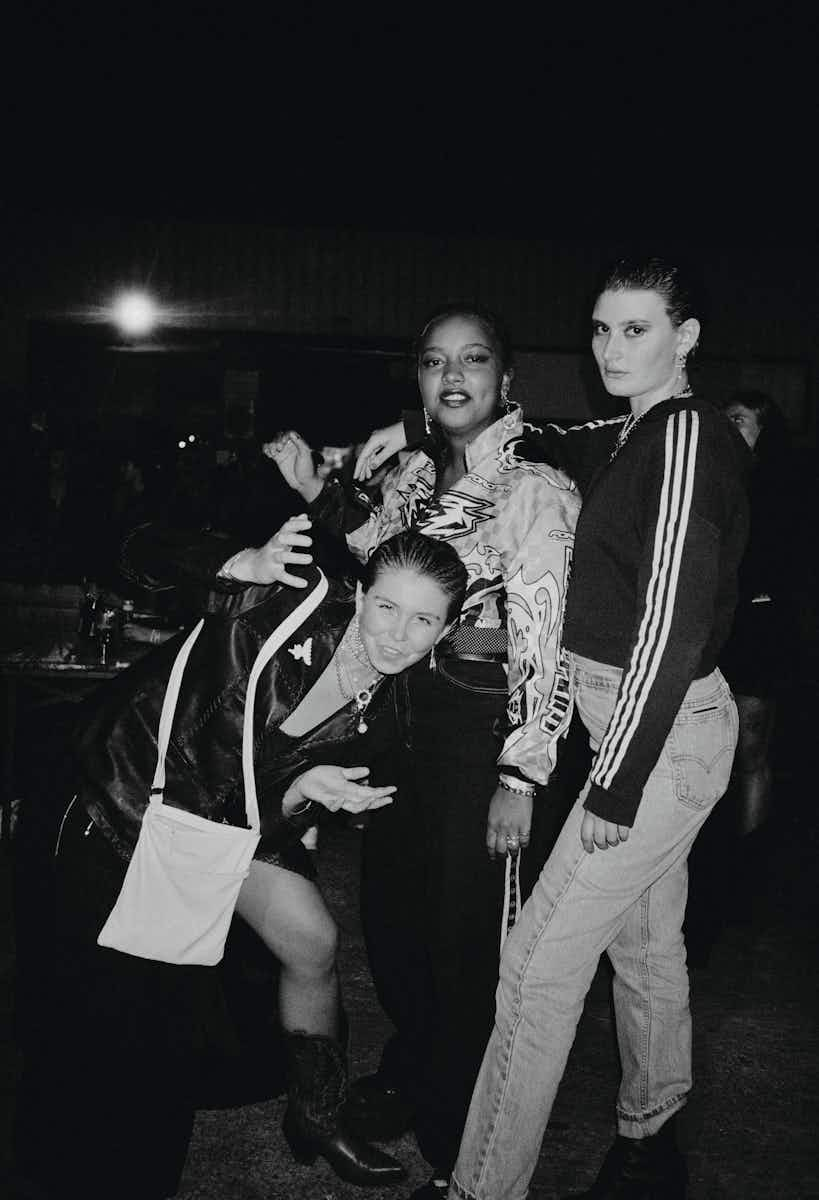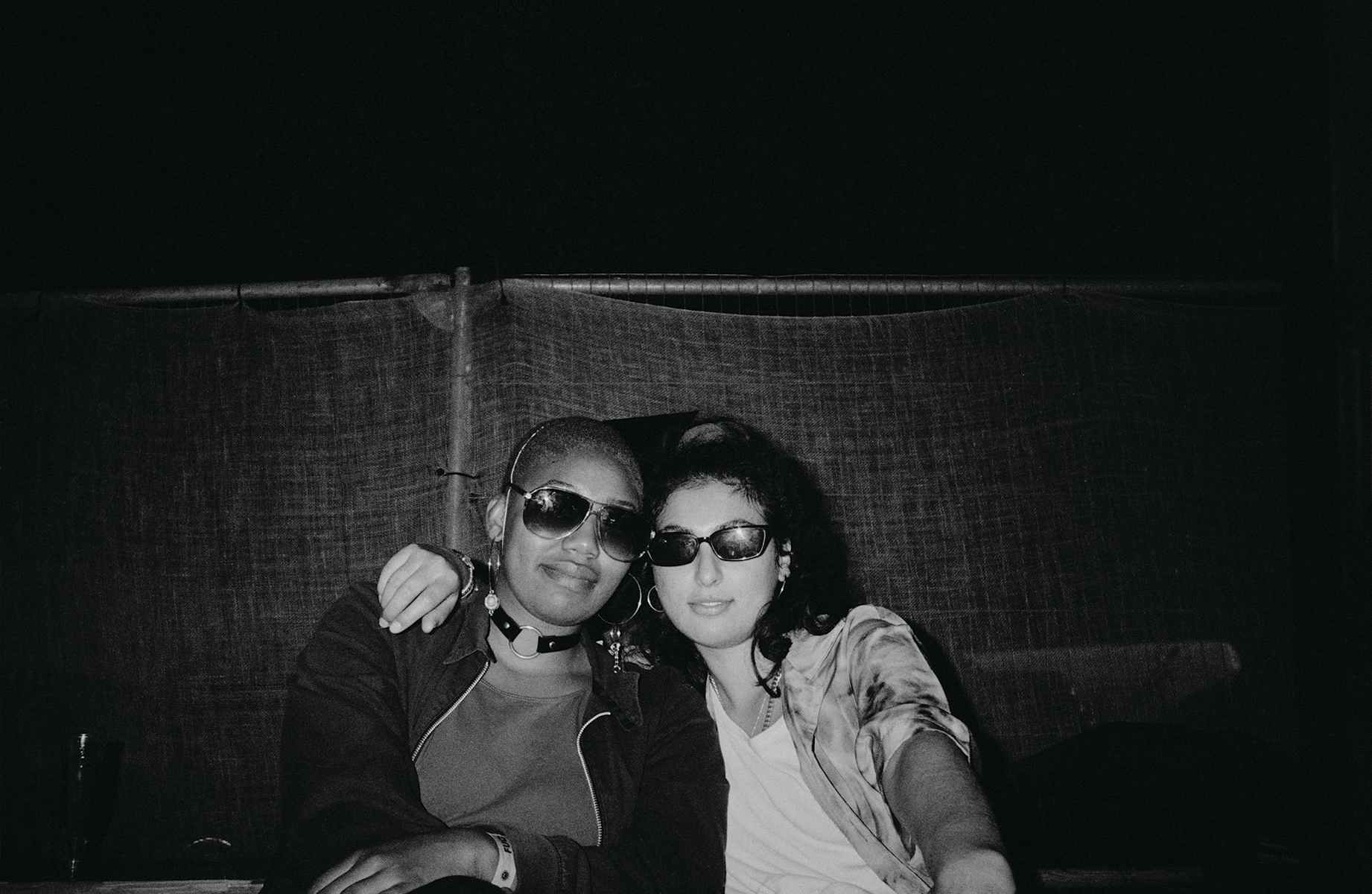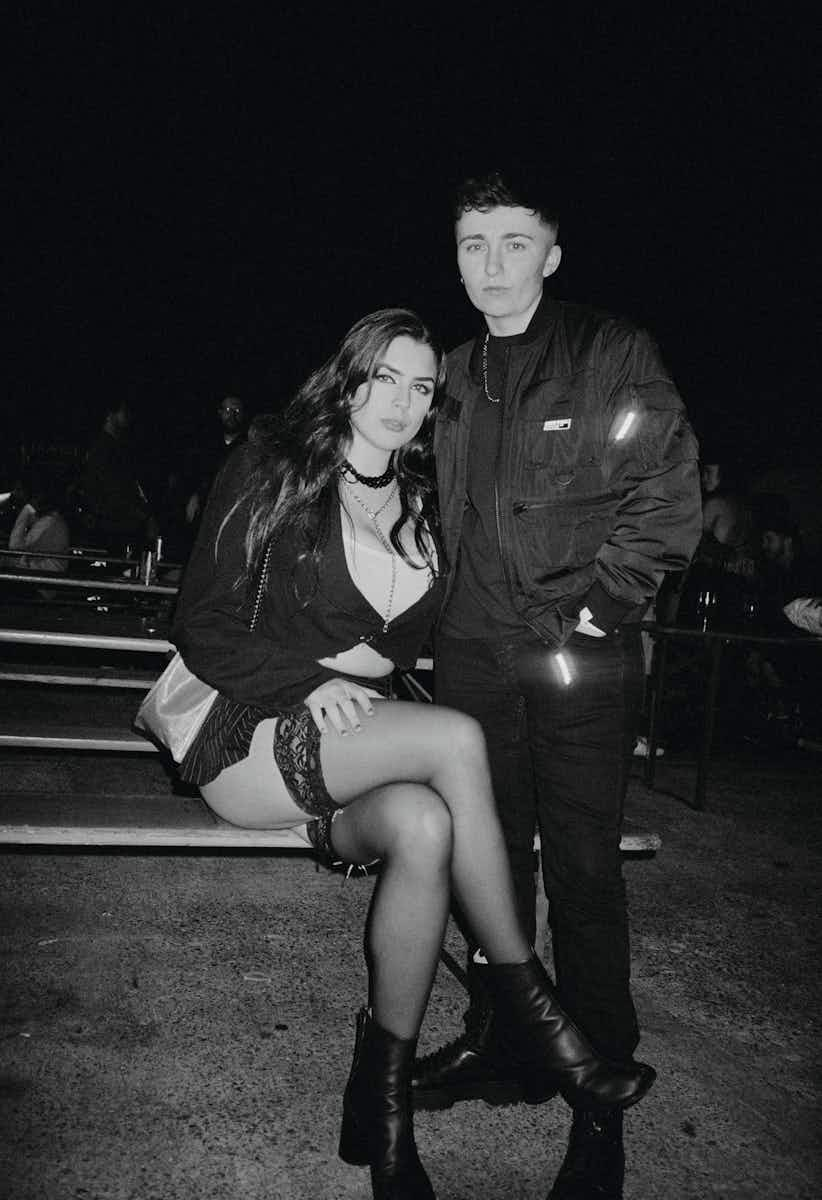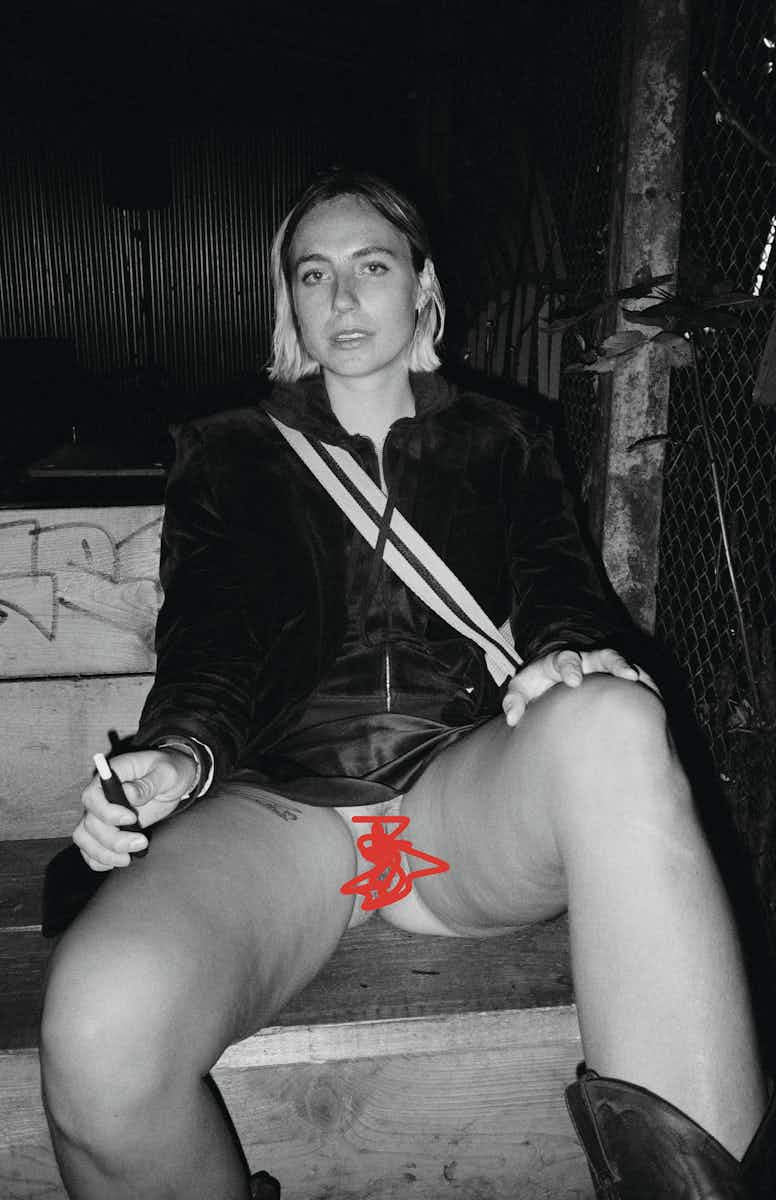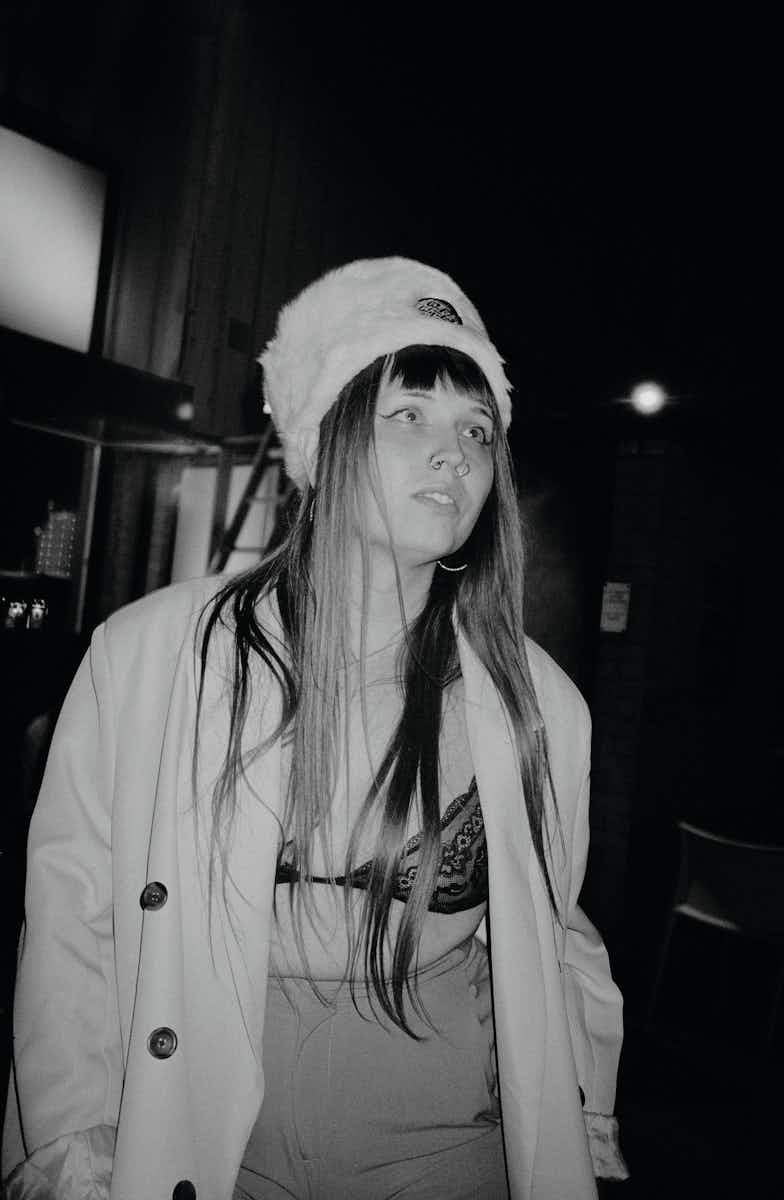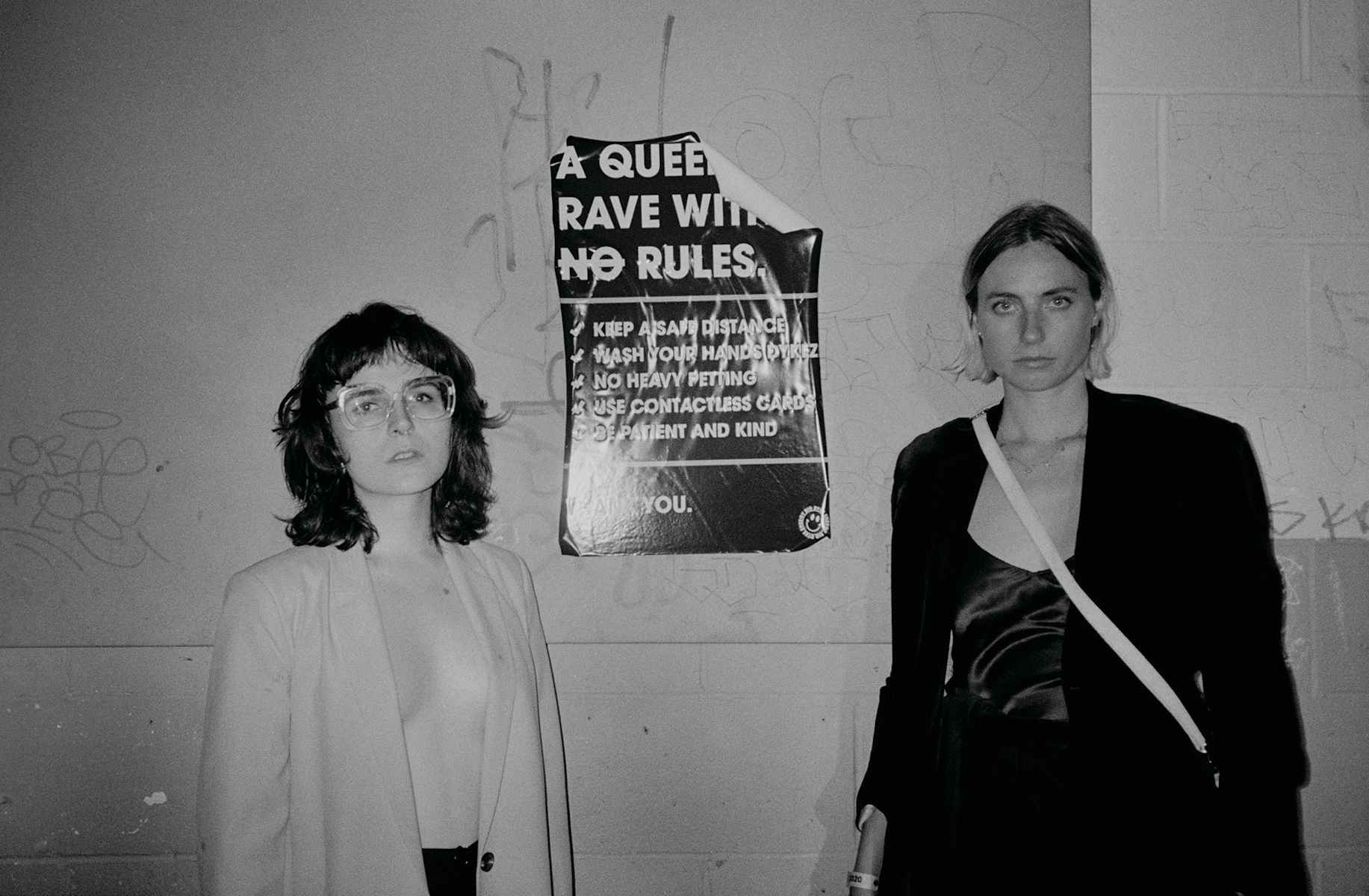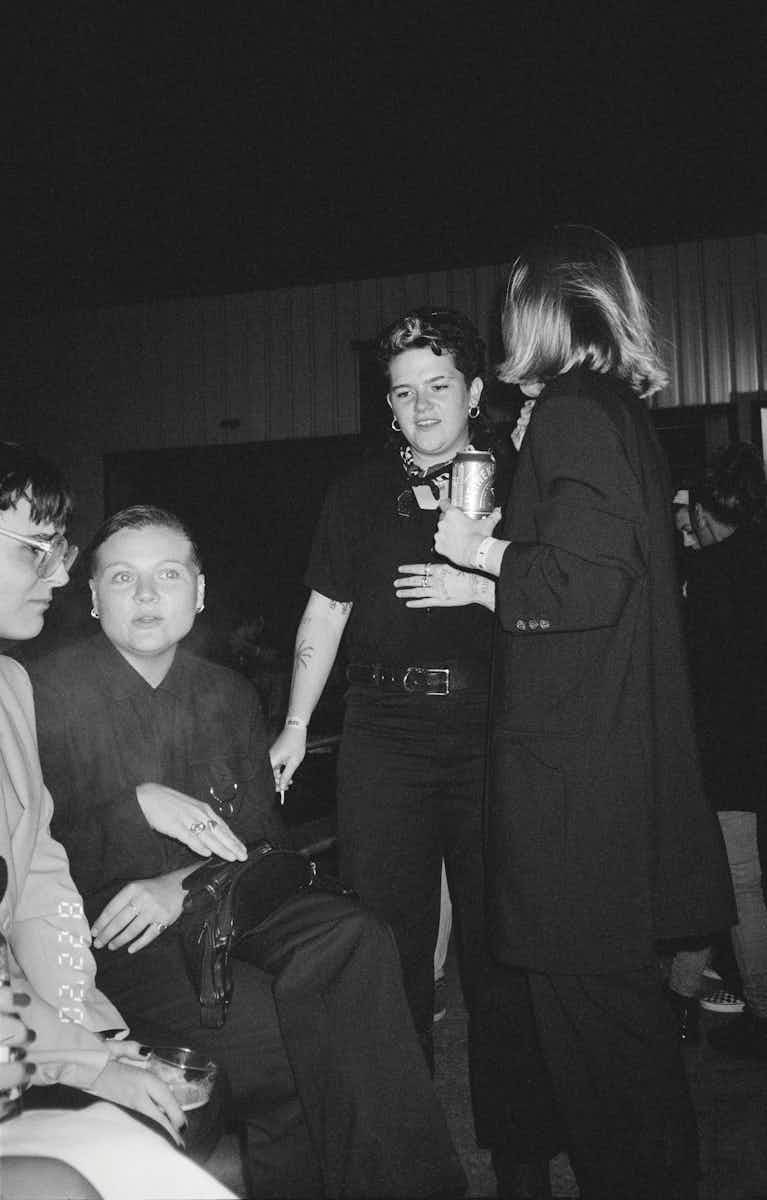 More like this