Crip Camp: the summer camp that started a revolution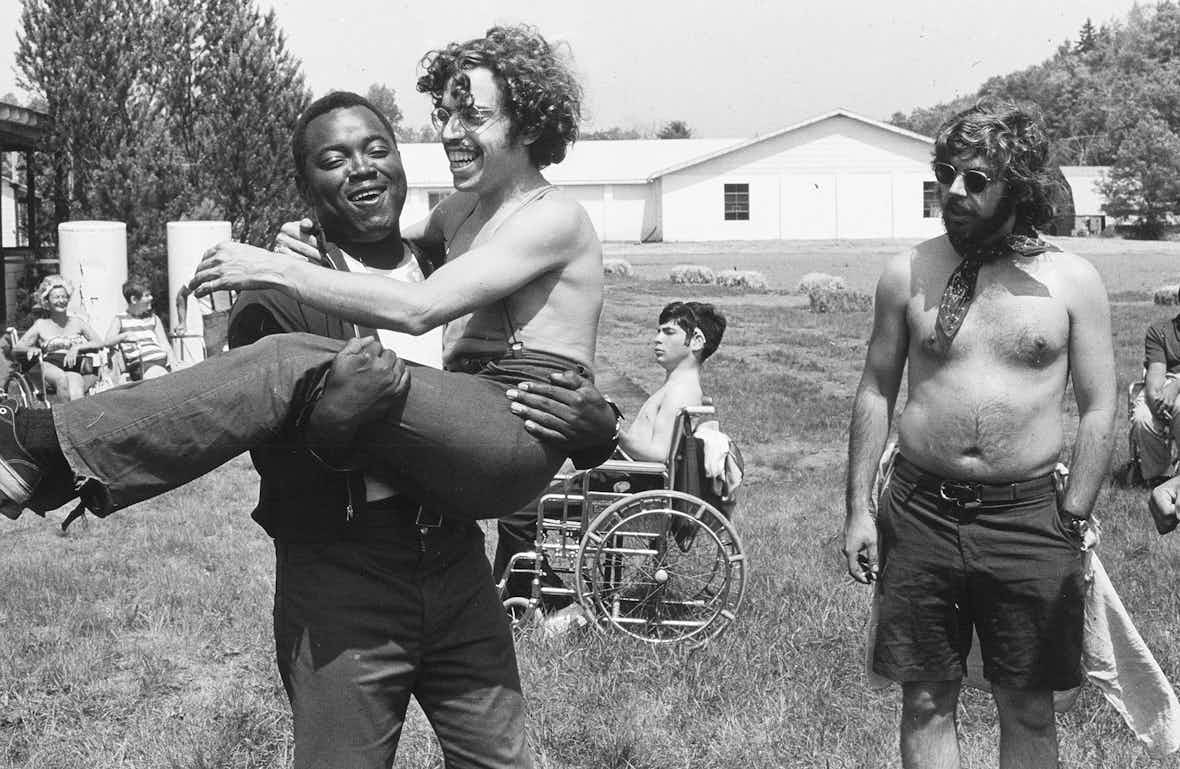 A new Obamas-produced Netflix documentary tells the story of Camp Jened, and the teen campers inspired to join the fight for disability civil rights.
Tucked away in the Catskill Mountains in the early 1970s, just down the road from Woodstock and echoing the progressive ideals of the era, was Camp Jened.
A summer camp for young people living with disabilities, it was a space for guests to enjoy their adolescence without the limitations and exclusions they often faced.
From 1951 until its closure in the late 1970s, campers swam in lakes, misbehaved, dated and played sports. They were free from the restrictions that governed so much of their everyday lives. But what the class of 1971 didn't know was they were at the starting point of a radical social movement, too.
Camp Jened is the subject of a new Netflix documentary, Crip Camp: A Disability Revolution, directed by camp alumni Jim LeBrecht and documentary filmmaker Nicole Newnham.
Tracing the journey of the campers, some of whom went on to play instrumental roles in the disability rights movement, it's executive produced by Barack and Michelle Obama's Higher Ground production company and comes to Netflix this week following a successful trip to Sundance (where it picked up the coveted Audience Award for US Documentary).
"I'd been working on documentaries with Nicole for years," LeBrecht tells us over the phone. ​"I was pitching a bunch of different ideas about disability when I mentioned this summer camp. It really piqued her interest."
LeBrecht remembered there was a video organisation called The People's Video Theatre who visited the camp and shot hours of footage. Through extensive research, he and Newnham managed to find them. Miraculously, they were in the process of digitising the Camp Jened footage, and Newnham and LeBrecht were able to get some early clips to the Obama's Netflix-partnered production company before they were officially open for pitches.
"They looked at an early reel we put together and fell in love with it," Newnham recalls. "[The company director] called us from the parking lot and said, ​'We're really excited to partner with you. The President and Mrs. Obama both feel the same way.' It was probably one of the most extraordinary moments of our life."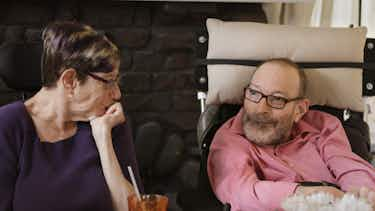 It's unsurprising the 44th POTUS was taken with the story. What starts as a trip down memory lane with fuzzy archive footage blooms into a touching and inspiring story about the importance of empowerment and community.
"You can feel like a burden sometimes when you need help to get dressed or to do things," LeBrecht says. ​"You didn't have to worry about that [at Camp Jened]. It was a freedom that went beyond the environment – it was a freedom of how you could be in the world on your own."
One of the people LeBrecht met at the camp was Judy Heumann. LeBrecht and Heumann wound up at the University of California, Berkeley and Heumann became a pivotal figure in the disability rights movement, leading a number of demonstrations there.
"Meeting Judy Heumann at camp really changed my trajectory," LeBrecht says. ​"In a world that felt very unfair to me, I realised I could demonstrate, I could fight, I could litigate."
Perhaps most famously, in 1977 Judy organised the 504 Sit-in where over 100 disabled people occupied local council offices and pushed through the implementation of a four-year-old law protecting the rights of people with disabilities (it had been passed by Nixon but never issued).
The film documents the relationships Judy built with other civil rights organisations like the Black Panthers, LGBTQ rights groups and even the labour union for farm workers. ​"This was a time of many different liberations happening – gay rights, women's rights, black power. We realised that we really needed our own."
The emotional heart of the story stays in the Catskill Mountains, though. Towards the end of the documentary, a camper's daughter stands on the site and imagines the liberations and awakenings her father would have experienced on that hallowed ground – a point in shooting which LeBrecht says ​"was very spontaneous and became a very emotional moment".
It feels like stories about community, resilience and self-belief are welcome right now. This intimate glimpse into a generation of marginalised young people who went on to create real change fits that brief – an untold history deserving of real recognition.
"One of the most extraordinary moments was at Sundance," Newnham says. ​"We got a standing ovation and pretty much everyone from the film was on stage. It felt like a historic moment – finally, these folks and their movement were getting the attention and applause they deserved."
Crip Camp: A Disability Revolution is streaming on Netflix now.

More like this