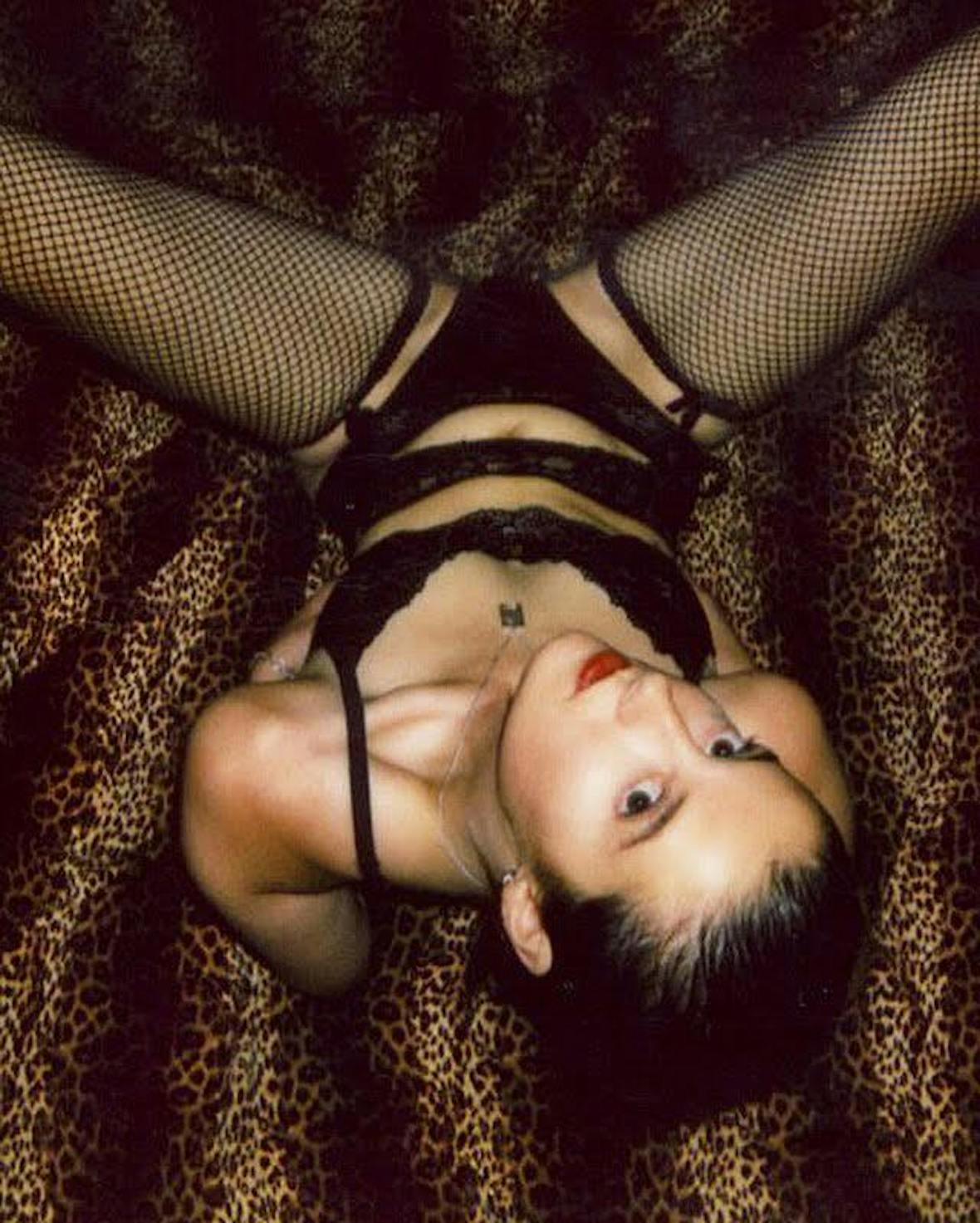 Sex appeal, sleaze, dance and disco
The sticky base­ment of Vogue Fab­rics Dal­ston is noto­ri­ous for being dark, sweaty, and over­crowd­ed. The club's advanced air-con­di­tion­ing sys­tem is a sin­gle fan puff­ing out cool air from time to time, work­ing hard to fight the con­densed sweat that drips from the ceil­ing. This heat, how­ev­er, makes for a great excuse to remove lay­ers. Those who came clad in leather and latex are soon found wear­ing noth­ing but a pair of plat­form boots, with small indents in their skin to mark where a corset once sat.
This week's hot weath­er has seen an abun­dance of shirt­less men and biki­ni wear­ing women. And in het­ero­sex­u­al night­clubs it's fair­ly nor­mal to see peo­ple strip­ping down and danc­ing to Calvin Harris's lat­est hit. But for those with bod­ies out­side of any­thing that soci­ety is used to, shed­ding a lay­er and want­i­ng to cool down can cause real anxiety.
Even in cer­tain LGBTQ+ spaces, when you don't know how oth­ers will respond, it's still a nerve rack­ing prospect to con­sid­er undress­ing. How­ev­er, the com­mu­ni­ty built at VFD – along­side heat, dim light­ing and close prox­im­i­ties – means guests feel as com­fort­able scant­i­ly clad as a naked rug­by team might in XOYO.
On Sat­ur­day night, the LGBTQ+ scene expands once again with the launch of new club night Dirty Mind. From the same force that brought you Nice Mover, Dirty Mind is its ​'70s-obsessed, Janet Jack­son-lis­ten­ing, sex­i­er old­er sis­ter. As founder Alexan­dra Love­less puts it, ​"more Prince, less Bowie. More danc­ing, less dressing".
After the cru­ci­fix­ion of club night Nice Mover last East­er, Love­less is turn­ing over a new leaf. ​"With Nice Mover, peo­ple dressed up on theme only to sit in the smok­ing area because it was too hot down­stairs to dance in their bodices and breech­es. You take that all away and you've got every­one down­stairs, half naked, and danc­ing… what were we think­ing? I've seen a per­son lit­er­al­ly paint­ing a tuxe­do onto their chest in the bath­rooms because they had to take off their suit," says Love­less. A par­tic­u­lar­ly impres­sive feat when there are no mirrors.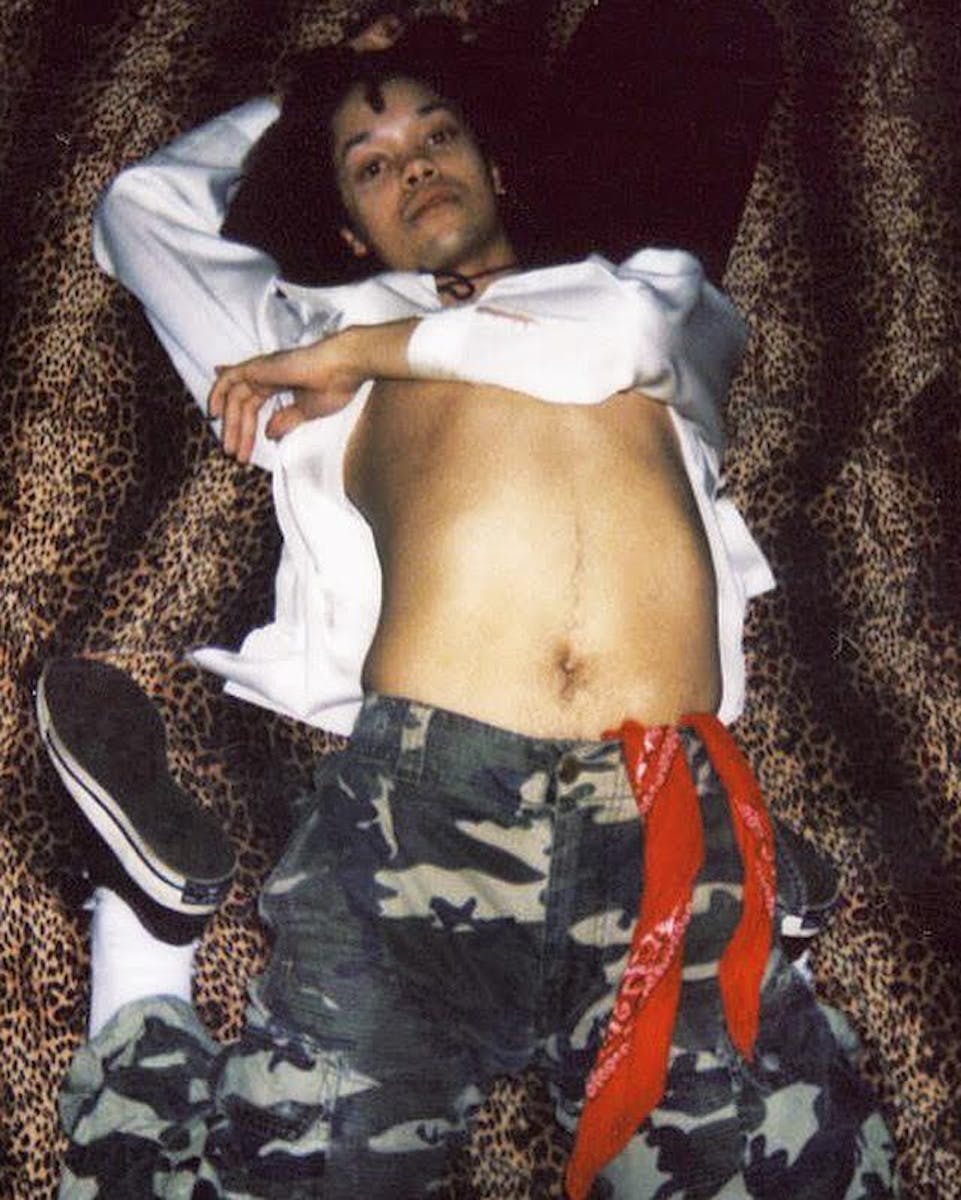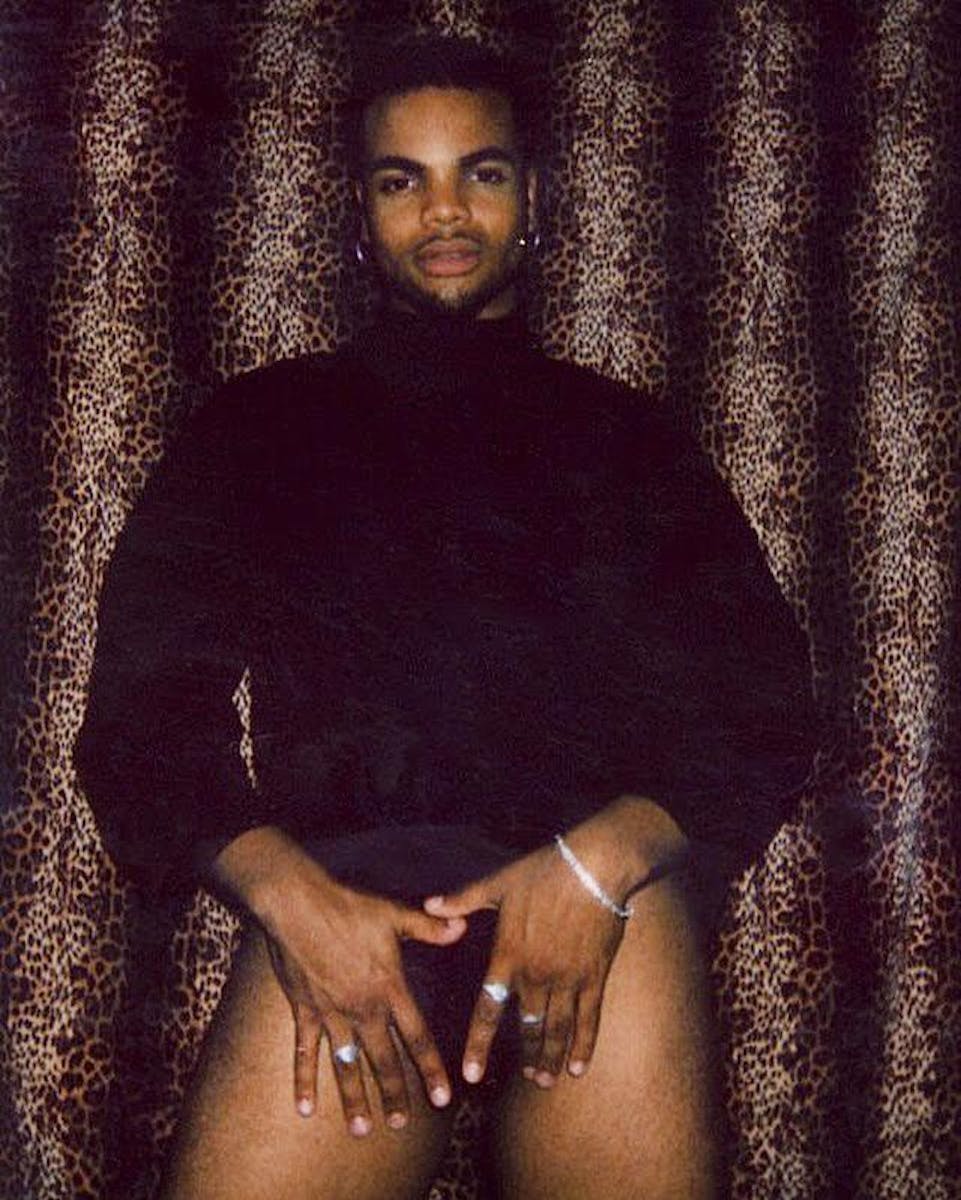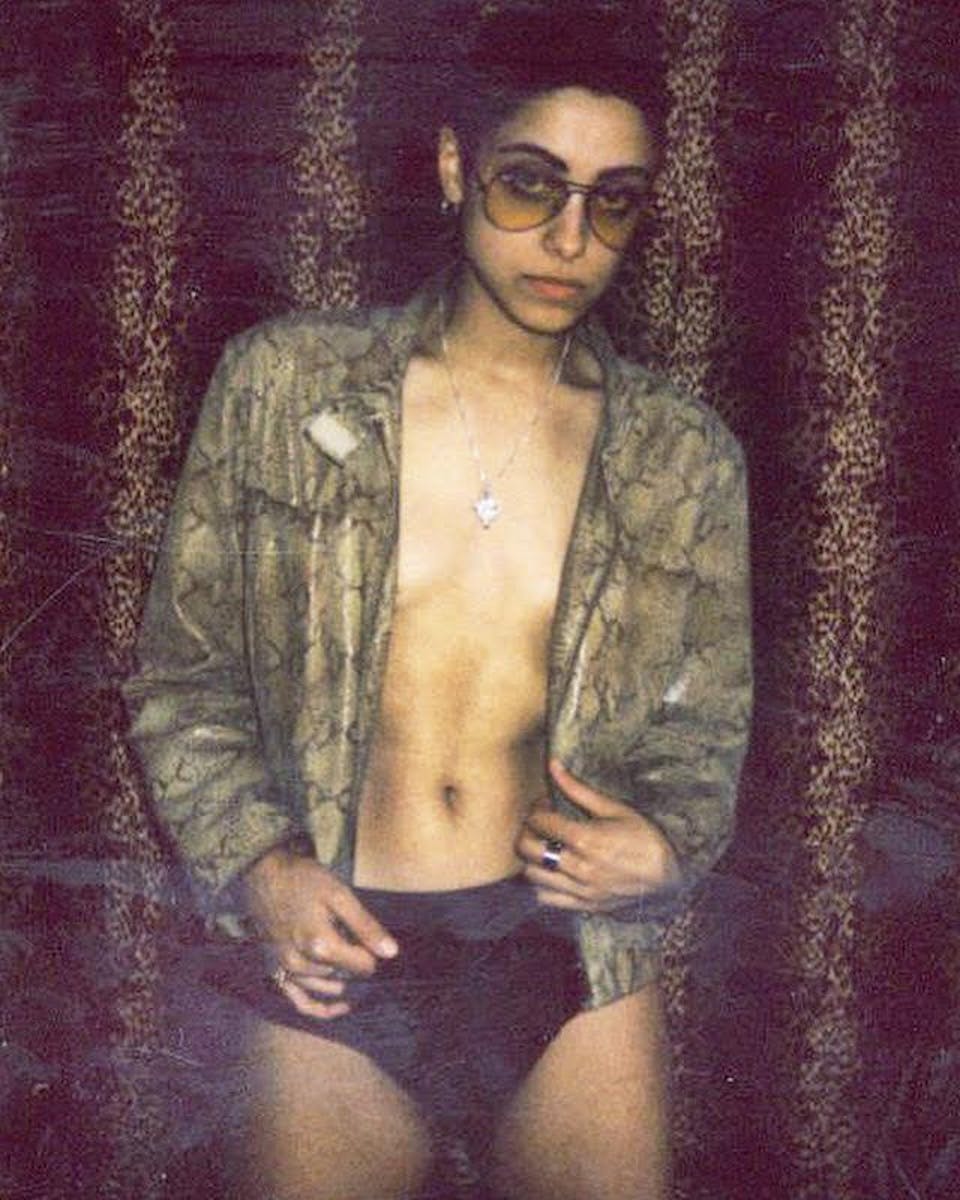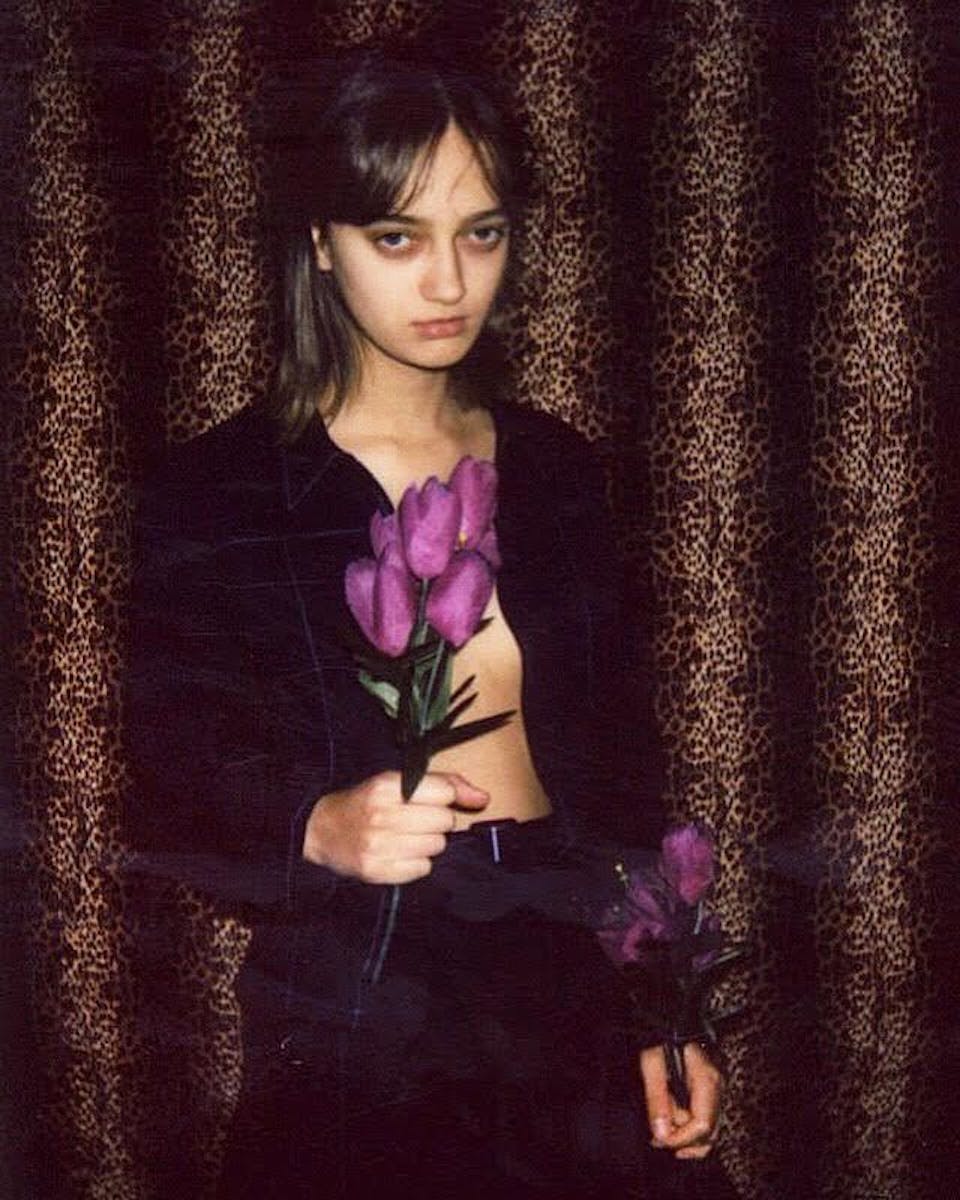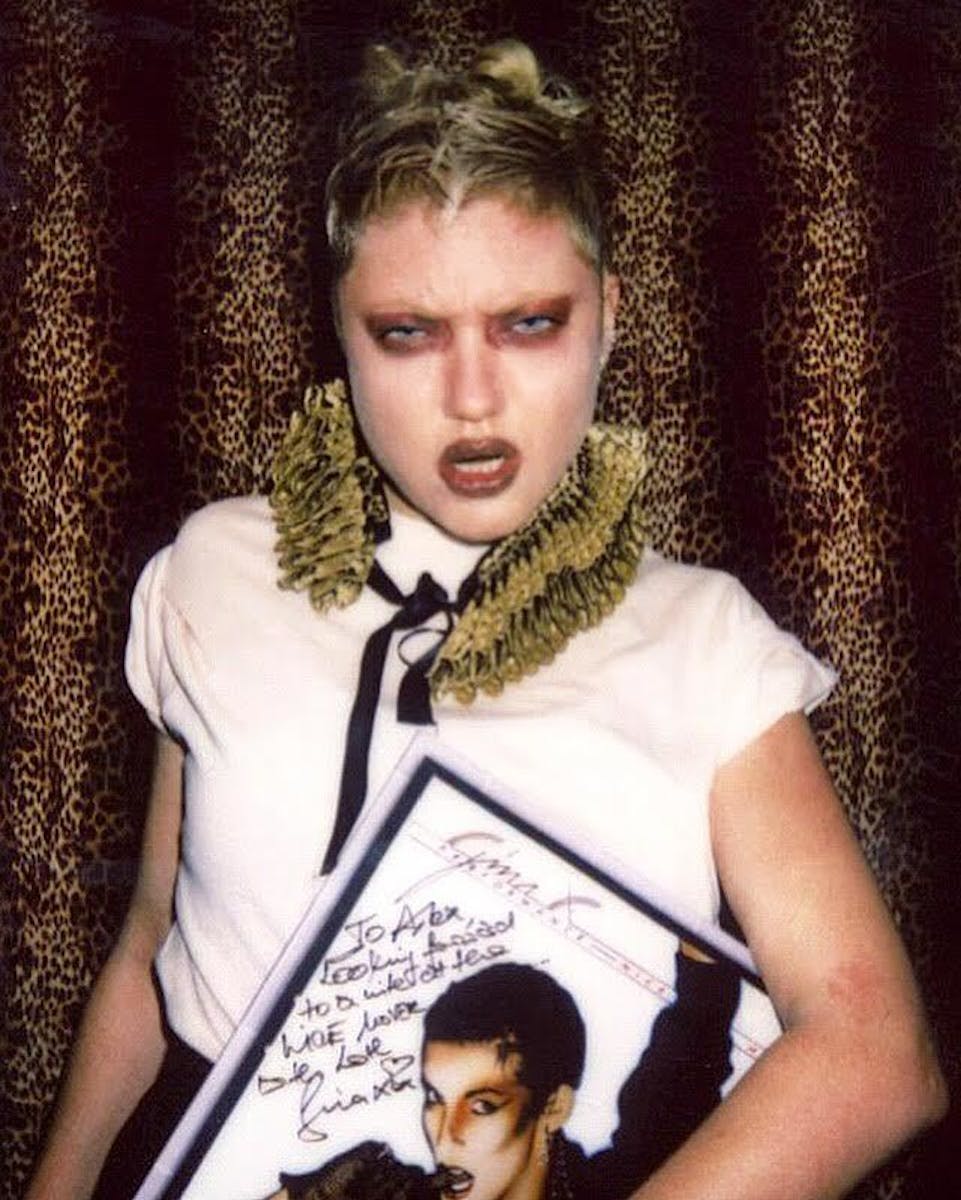 Christo­pher Kane is not the only one to have recent­ly been inspired by ​'70s man­u­al, The Joy of Sex, as Dirty Mind bases itself around sex appeal, sleaze, dance and dis­co. It's Cru­el Inten­tions meets Sat­ur­day Night Fever – Austin Pow­ers meets Tom Ford for Guc­ci. ​"Sex­i­ness is about how you inter­act, talk, and dance with peo­ple, it's about how you car­ry your­self," says Love­less. ​"What you're wear­ing doesn't mat­ter – and that's the point some peo­ple make with being half naked. Sex­i­ness is just a catch all term for feel­ing good in your­self and oth­ers pick­ing up on that."
Accord­ing to Love­less, it all began with the name. ​"I was try­ing to con­vince my friends that dress­ing down doesn't mean look­ing bad. In Prince's music video for the song Dirty Mind. He wears a thong, a trench coat, and a red ban­dana." In turn, the name is a respect­ful nod to Prince a year before the 40th anniver­sary of the album.
As seen in the pho­tos, nights held by Love­less aren't com­plete with­out themed inte­ri­or decor. ​"Leop­ard print is sleazy – but sexy, adored by all from Azze­dine Alaïa to Pat Butch­er. You want peo­ple to feel like they fit in with their sur­round­ings. It would be a very dif­fer­ent vibe if the club was cov­ered in gingham."
Vogue Fab­rics Dal­ston is one of the few places in Lon­don where you'll see almost every dif­fer­ent type of body. With Dirty Mind, Love­less is cre­at­ing a space where peo­ple feel just as com­fort­able wear­ing a three piece suit as they do wear­ing a thong. The under­ly­ing inten­tion being, of course, that guests feel free to dress, dance, speak, and socialise how­ev­er they wish, with­out hav­ing to con­sid­er bound­aries or lim­i­ta­tions that are usu­al­ly imposed. ​"I just want peo­ple to feel good, like before you leave home to go out and you gas each oth­er up, that feel­ing should only get big­ger," says Loveless.
Club­bing as a gen­er­al rule is about escape, and Dirty Mind intro­duces free­dom to those con­fined by clothes, who feel pres­sure from soci­ety to cov­er up or to dress in a par­tic­u­lar way. Remov­ing bar­ri­ers by remov­ing clothes, Love­less is cre­at­ing anoth­er, much need­ed, option for London's LGBTQ+ nightlife.

I asked Love­less if there was one spe­cif­ic song that sum­marised the new night, her answer was sim­ple: ​'No. There's a whole playlist'. Grab a tick­et here [https://​www​.out​savvy​.com/​e​v​e​n​t​/​3​3​6​3​/​d​i​r​t​y​-​m​i​n​d​-​0​0​1​-​l​a​u​n​c​h​-​n​i​g​h​t​-​t​i​ckets] and lis­ten below.
---