Happy and hardcore: clubbing at the turn of the Millennium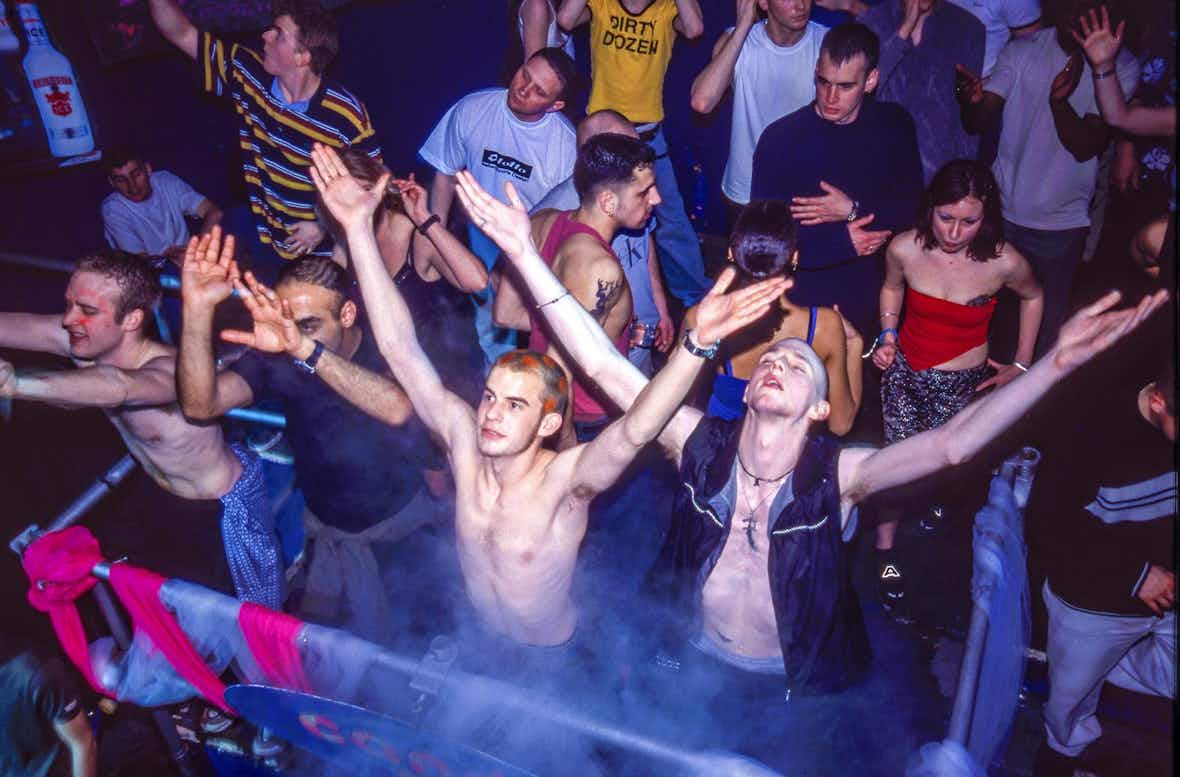 The highs, highs and, er, highs of British nightlife have been immortalised with a new book of rave veteran Matthew Smith's ​'00s photography. Step inside, and leave your coats at the door.
The turn of the millennium ushered a pivotal, transitional period in dance music. But at the time, nobody could have predicted the changes that were to come in the second half of the ​'00s: YouTube, social media, smartphones – all of which would alter the culture of British nightlife in unprecedented ways. From 2000 – 2005, clubbers were wide-eyed, blissfully unaware that soon their sweat-soaked dancefloors would never be the same again.
The full-blown hedonism of the era has been documented in Full On, No-Stop, All Over. The book by Trip Publishing collects the photography of Matthew Smith, whose electrifying snapshots of clubbers appeared in THE FACE, Sleazenation and MixMag at the tail-end of the ​'90s and into the ​'00s.
Having dedicated many years to setting up and running free parties in the West Country in the ​'90s, Full On… captures the period when Smith moved to Bristol for a second time, lured by the city's booming nightlife scene. At that point, raves were crawling back inside, away from the open air spaces of sound systems and police crackdowns.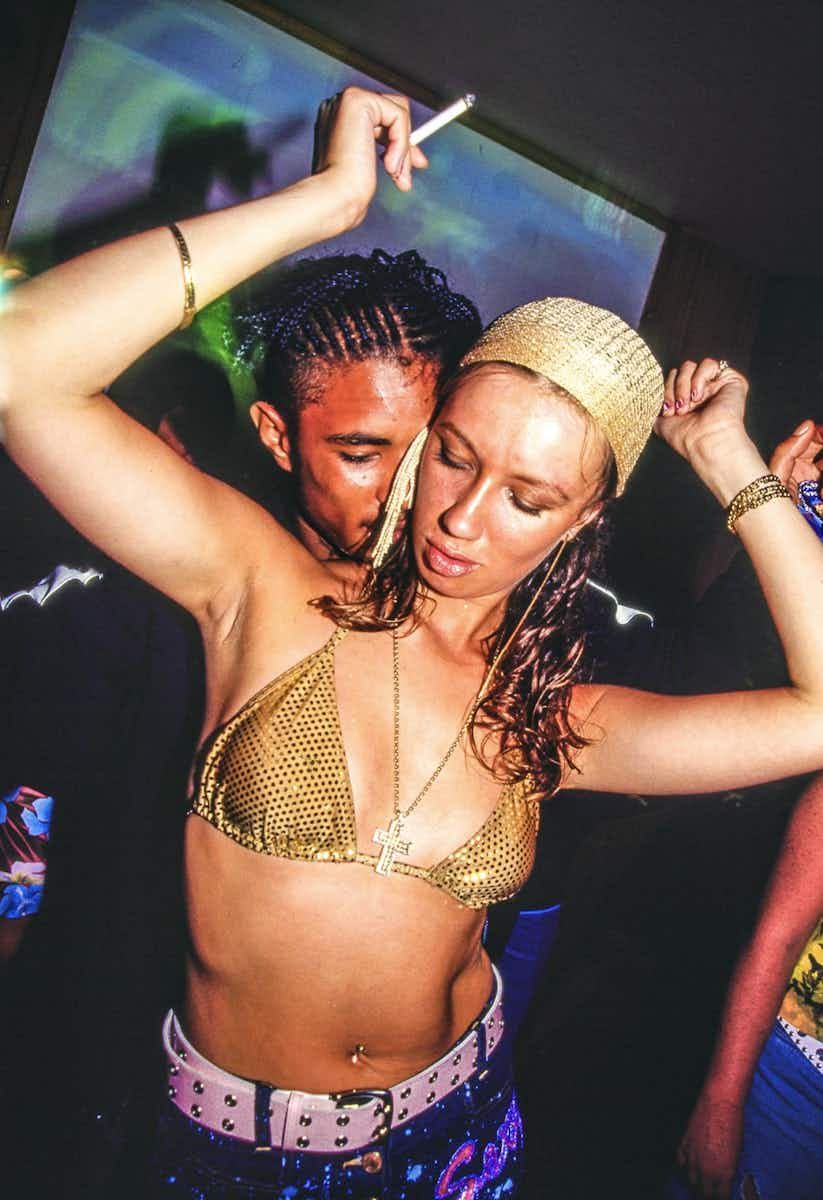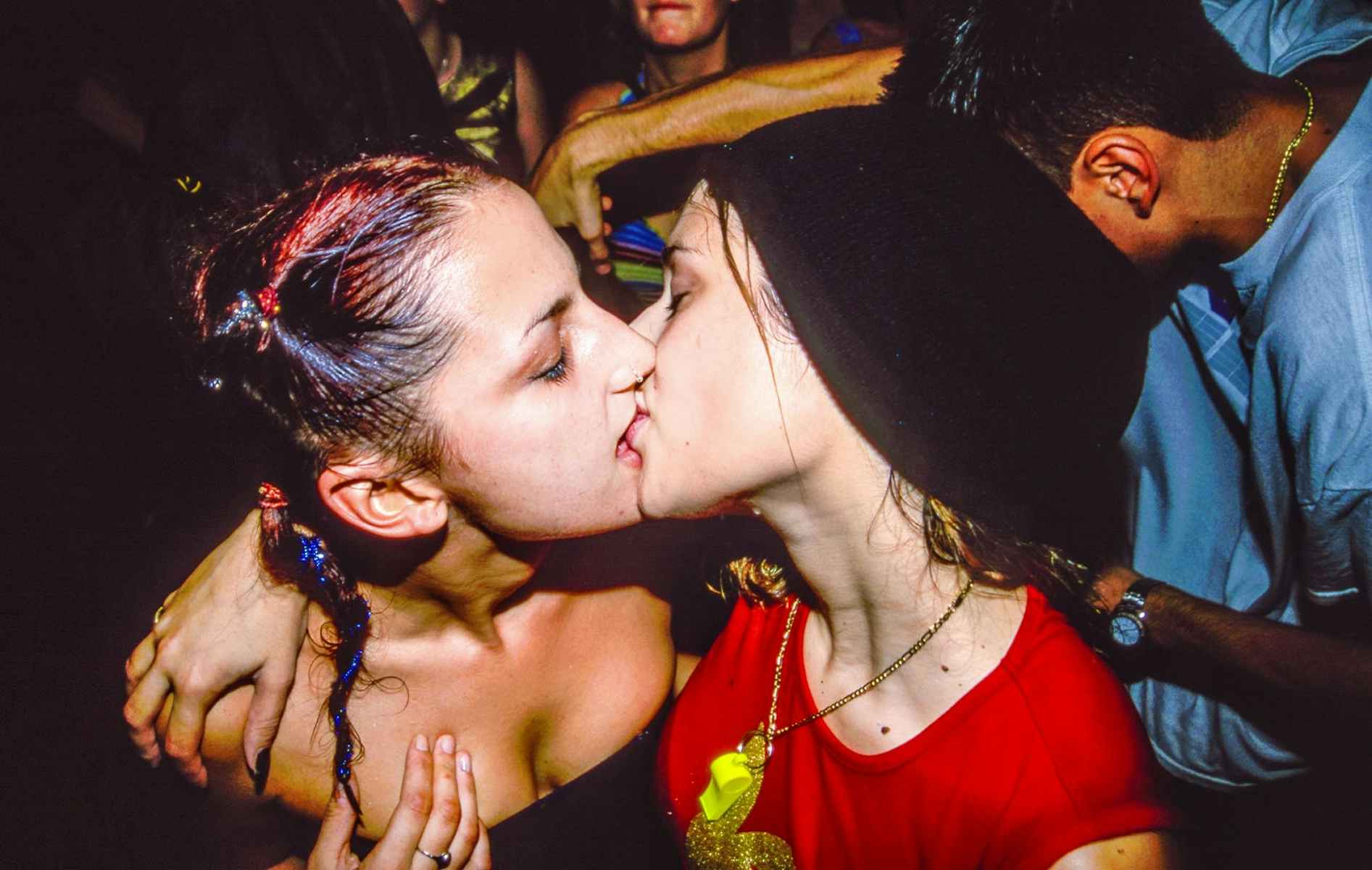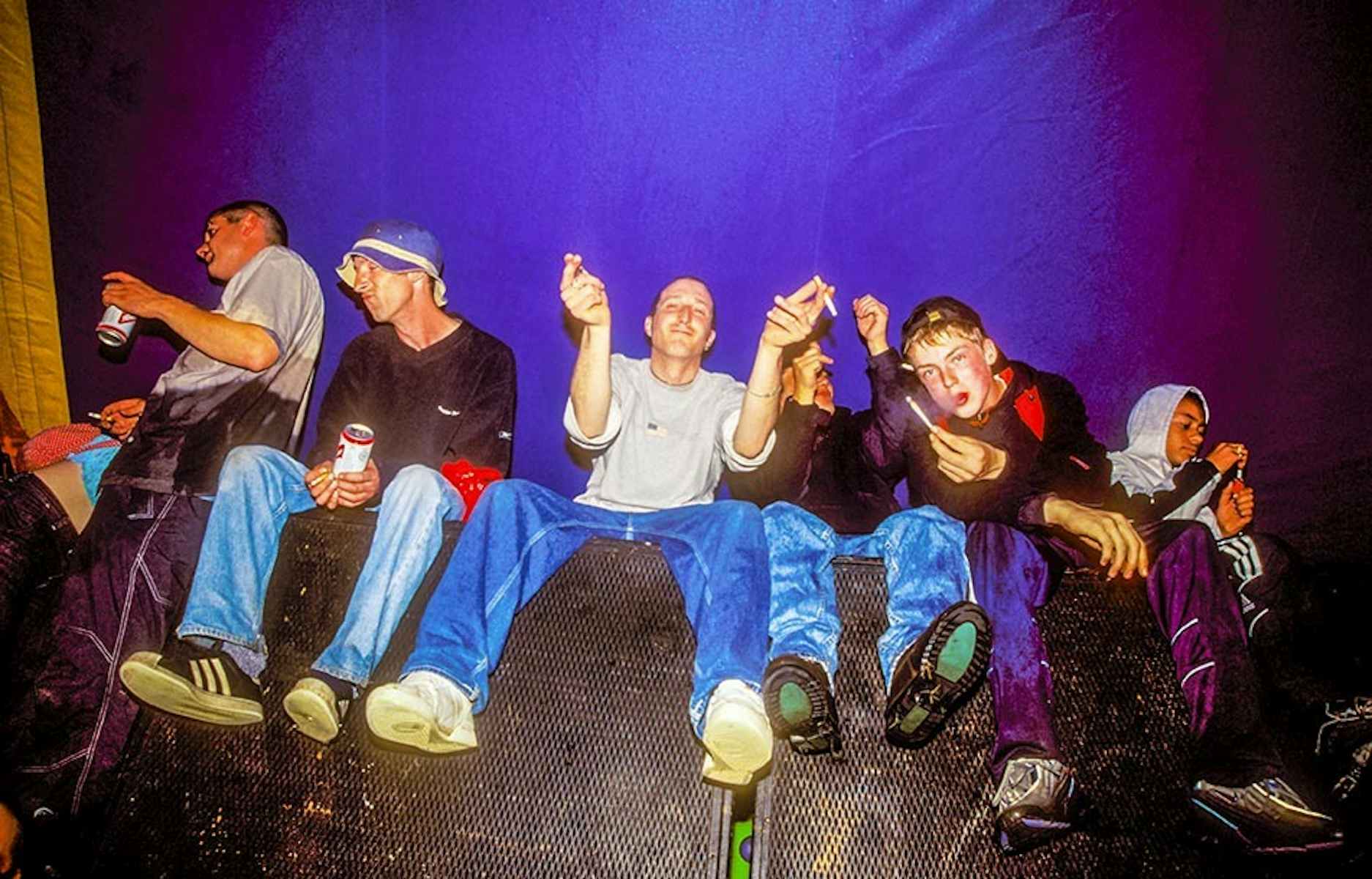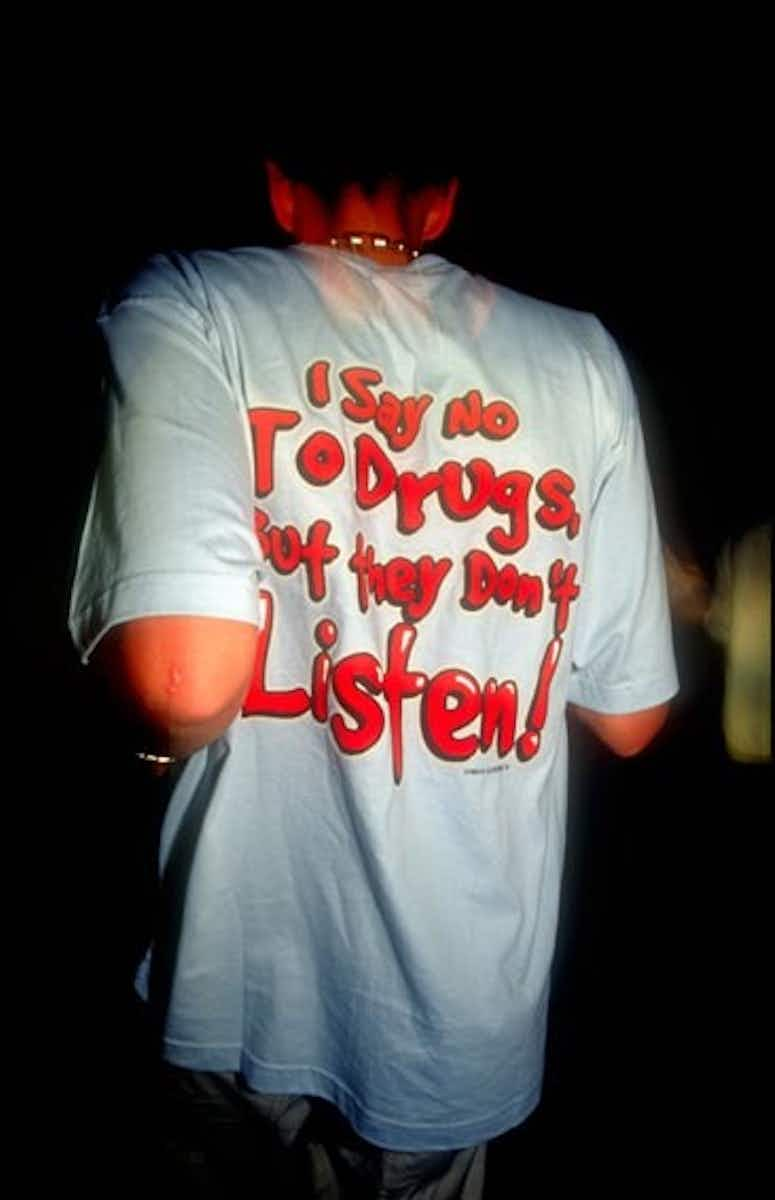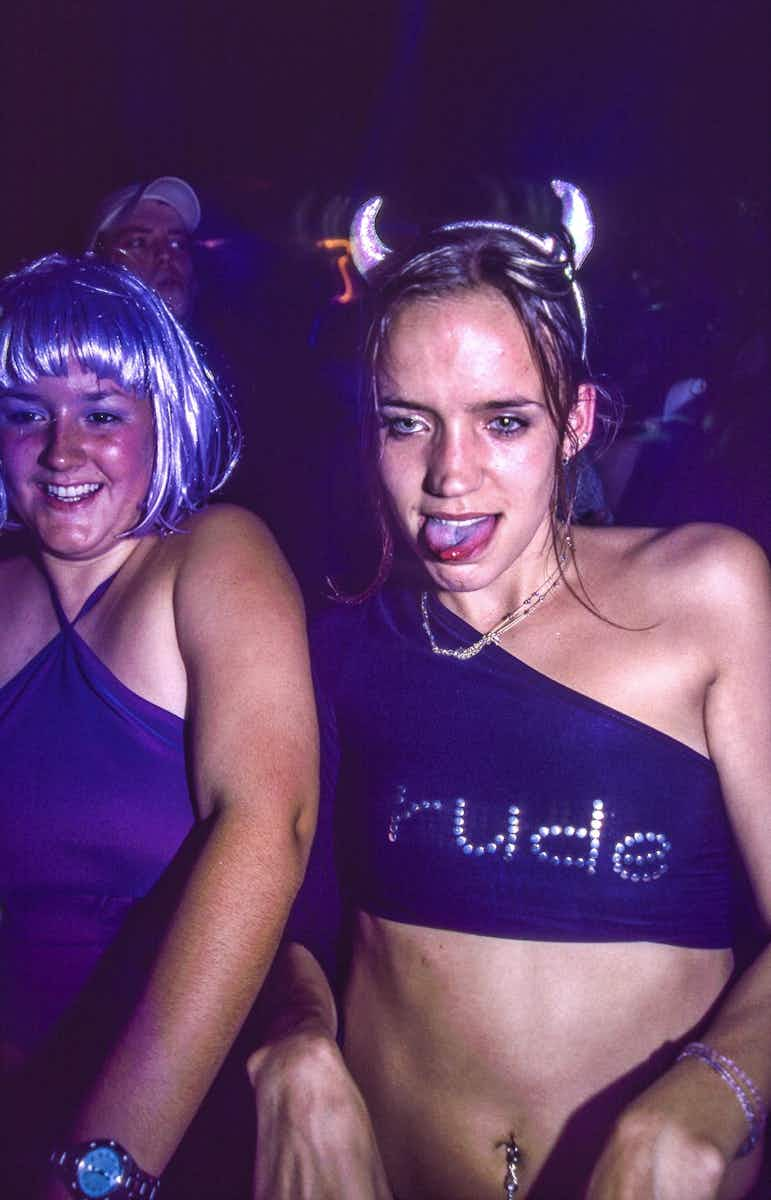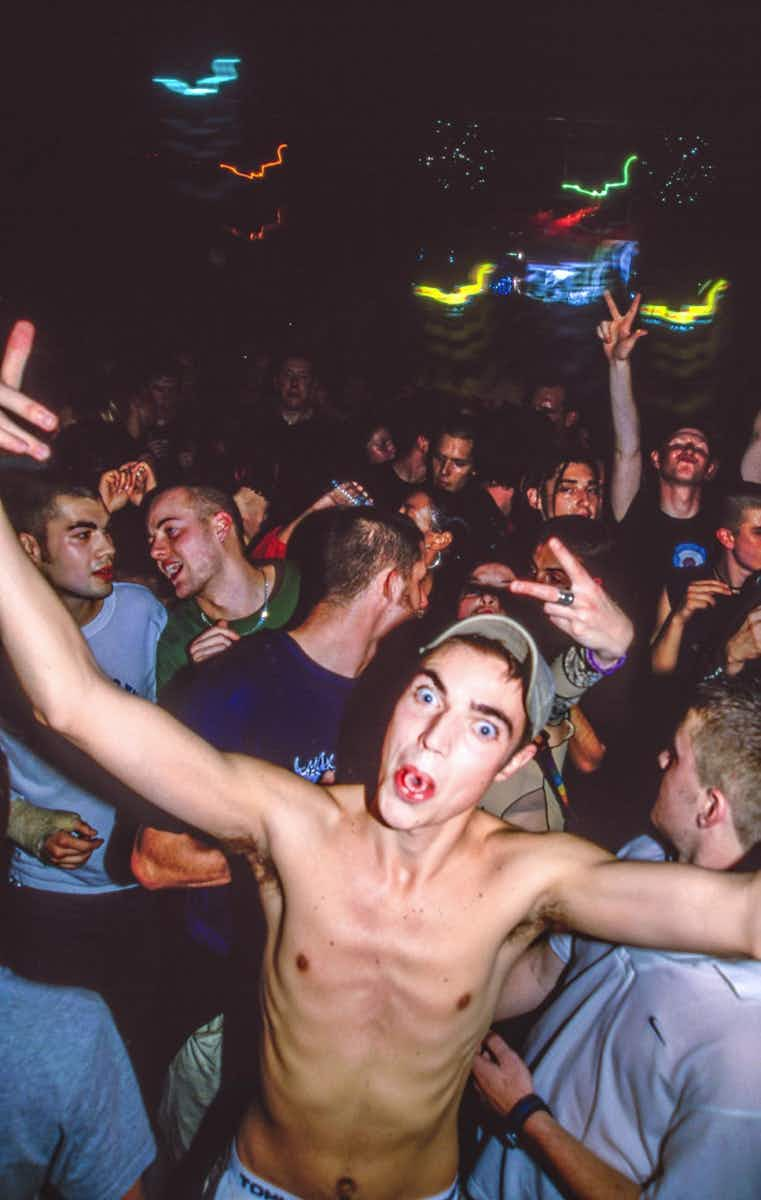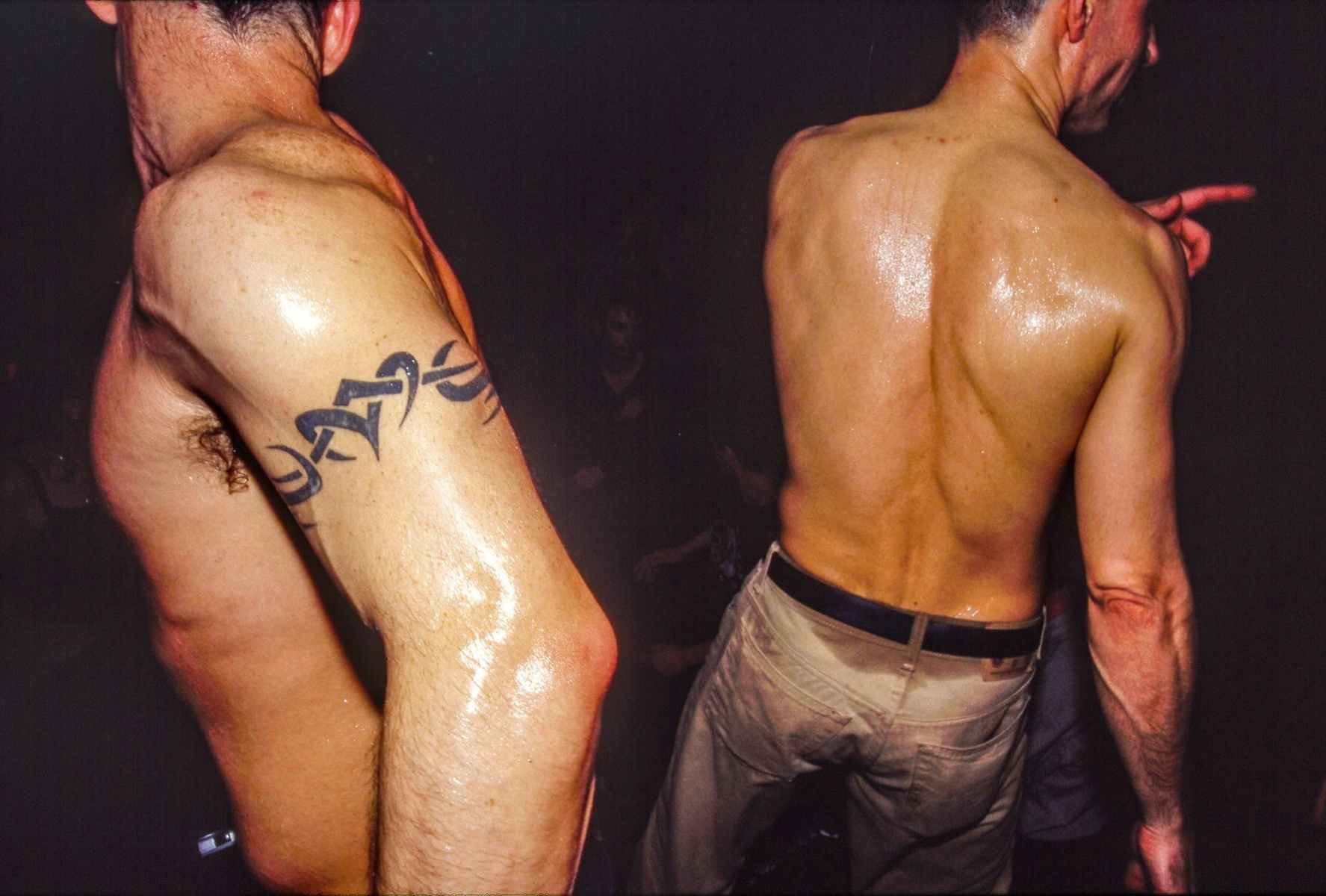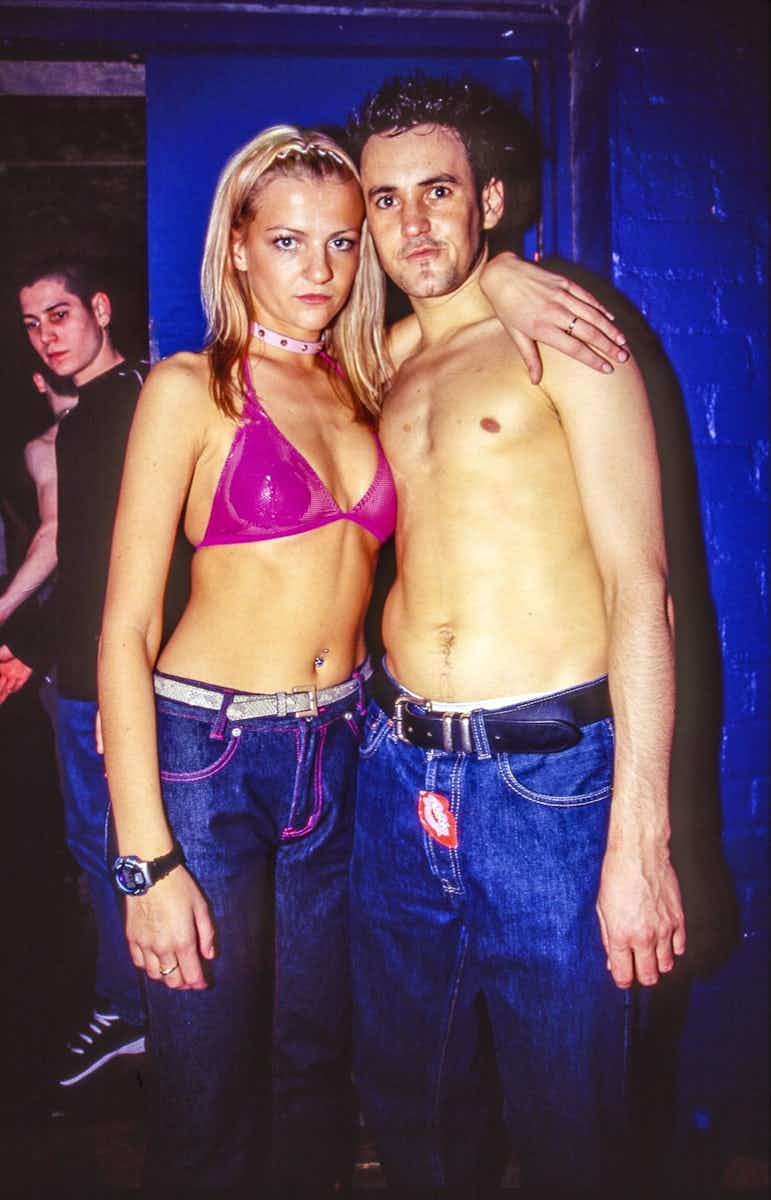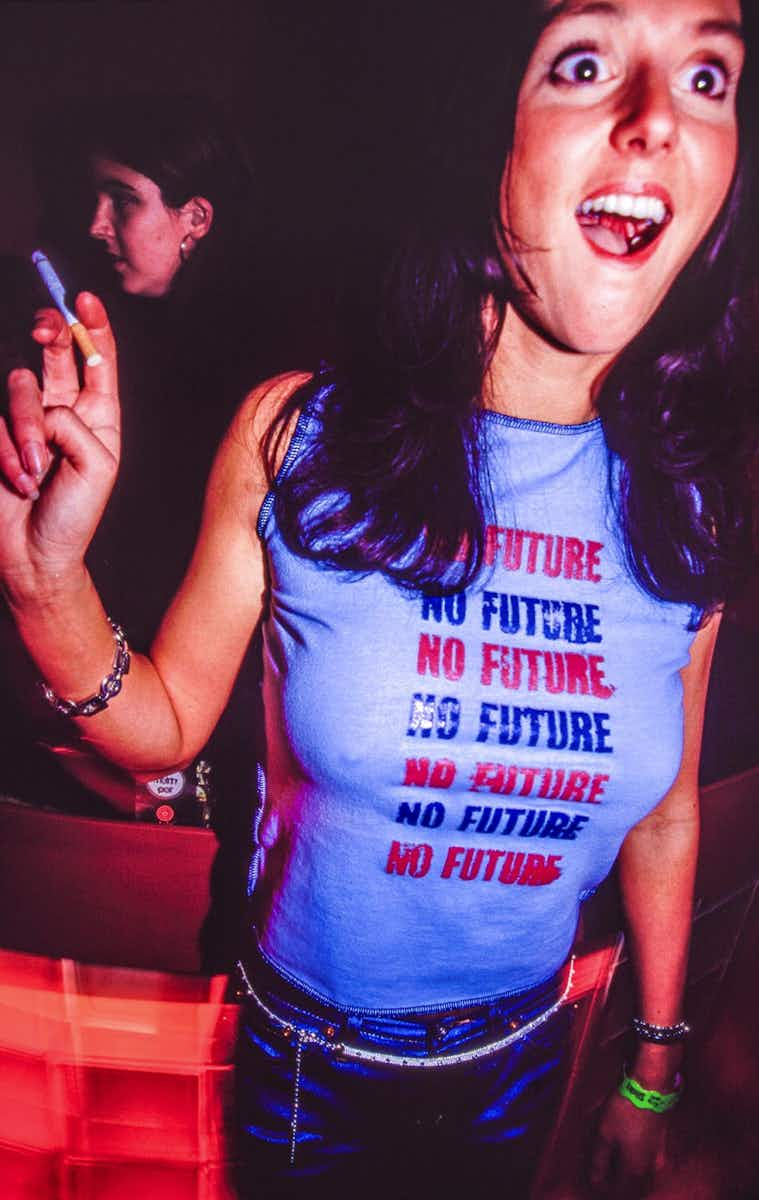 "In the wake of criminalisation, our nighttime and festival industries had become a massive success," he writes in the book. ​"Clubs were now Super… By the turn of the millennium, the music had evolved into genres, subcultures and styles that promoters were eager to market and people were eager to identify with." At this point, Smith writes that subgenres were trailing off into their own: hard house, tech house, happy hardcore, trance, donk, 2 step, dubstep, UKG, grime, gabber, and so on.
"It was still rave, at the end of the day," Smith says. ​"The spirit was still alive and kicking in the people who chose to get fucked up and go dancing together at every possible opportunity."
While captured some 20 years ago, the photos feel modern. The hedonism of the technicoloured dancefloors – a shirtless bloke coming up, feet stomping, wide eyes – is what we're striving for come 21st June: euphoria brought on by the drop of a tune, a snog or, er, a pill.
"There is something tenderly intrusive about the camera's gaze here," writes music journalist Simon Reynolds in the book's intro. ​"This roving eye takes in with equanimity the supercool stylist, the nutty mentalist, and the abjectly out-of-it. In the public but intimate setting of the rave, private fantasies that can't be expressed within the strictures of routine existence are enacted."
And, like all great parties, ​"we see people both losing themselves and finding themselves, building a collective dreamworld under the cover of night."
Pre-order Full On, No-Stop, All Over via Trip Publishing

More like this