Global culture calendar: February
A month packed full of stuff worth getting out of bed for.
You've survived January. Time to kick the dry in the bollocks and congratulate yourself with a soaking wet pint or three to welcome in the month of lurrrrv – if you're (un)lucky to be stuck in a relationship, that is.
Luckily there's loads of stuff to drag your other half to this month. And by stuff, we mean exhibitions – because what's more romantic than walking hand-in-hand with the apple of your eye, staring at an old painting of a naked man with his knob out? Nothing.
But don't worry, there's none of that here. Instead, visit V&A's Kimono: Kyoto to Catwalk at the V&A – if there's anything to say about the historical gallery, it's that they throw one helluva fashion retrospective, so look forward to this one. If your taste in art is more classic, take a trip to Whitechapel Gallery's Radical Figures: Painting in the new Millennium where the east London art hub is proving that painting isn't dead, after all. Meanwhile, acclaimed artist-director Steve McQueen finally gets a retrospective in his first major exhibition in 20 years. If his hugely successful Year 3 exhibition at Tate Britain is anything to go by, this will be a knockout.
If exhibitions aren't your thing, why not visit the cinema instead? After all, nothing says romance like sitting down for two hours in the dark unable to speak to one another. Parasite will give you the spooks, Emma​'s 2020 reboot is all warm and fuzzy, and True History of the Kelly Gang stars George MacKay. Enough said.
For the singles out there (don't worry, it'll happen), there's no reason to drown yourself in an acidic bottle of Sauvignon while blasting heartbreak ballads on repeat come 14th February. Grimes, Bieber and King Krule are all coming out with fresh new drops this month. Head-bopping optional.
So while cupid's got a chokehold on the second month of 2020, there really is something (and someone) out there for everyone.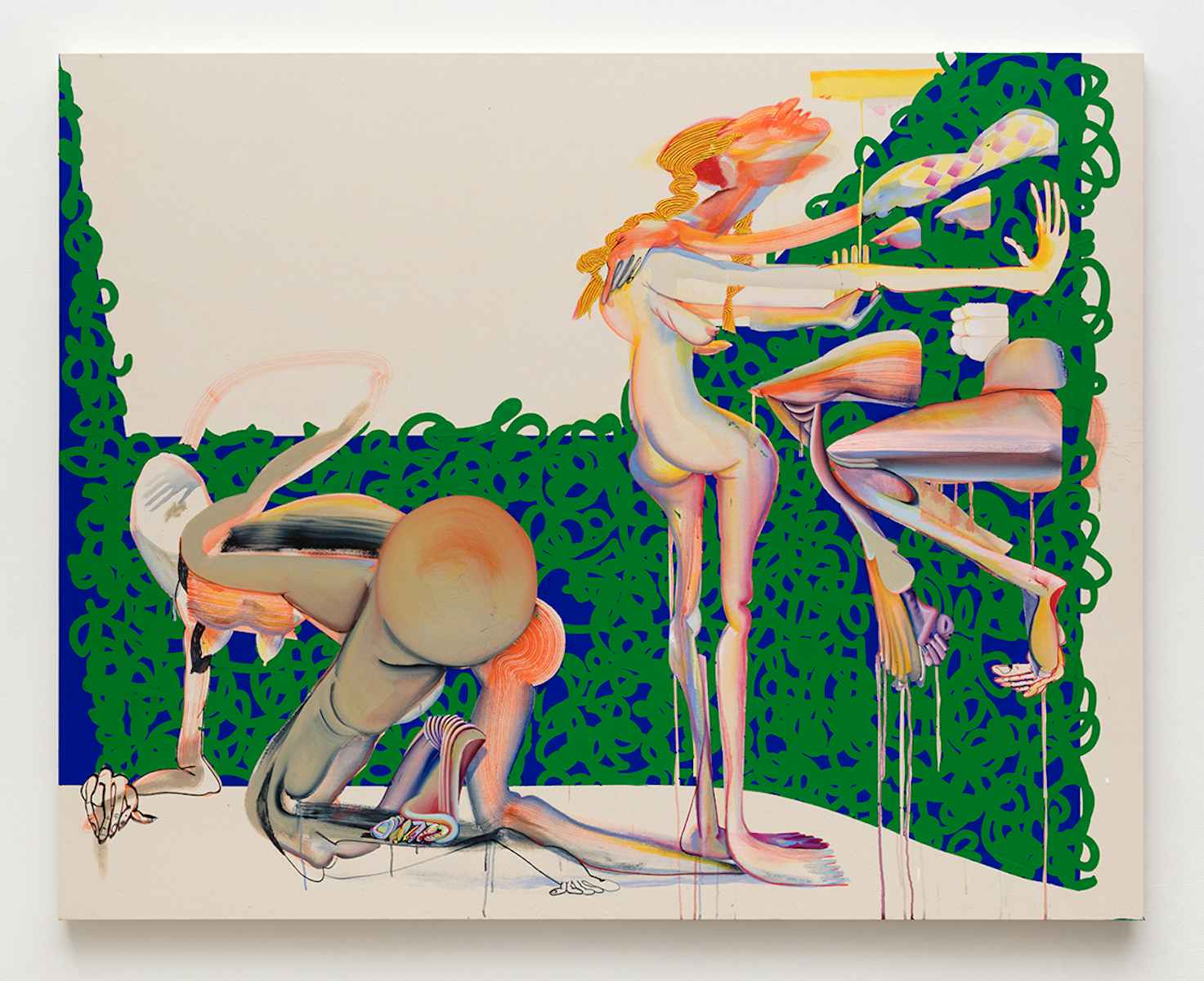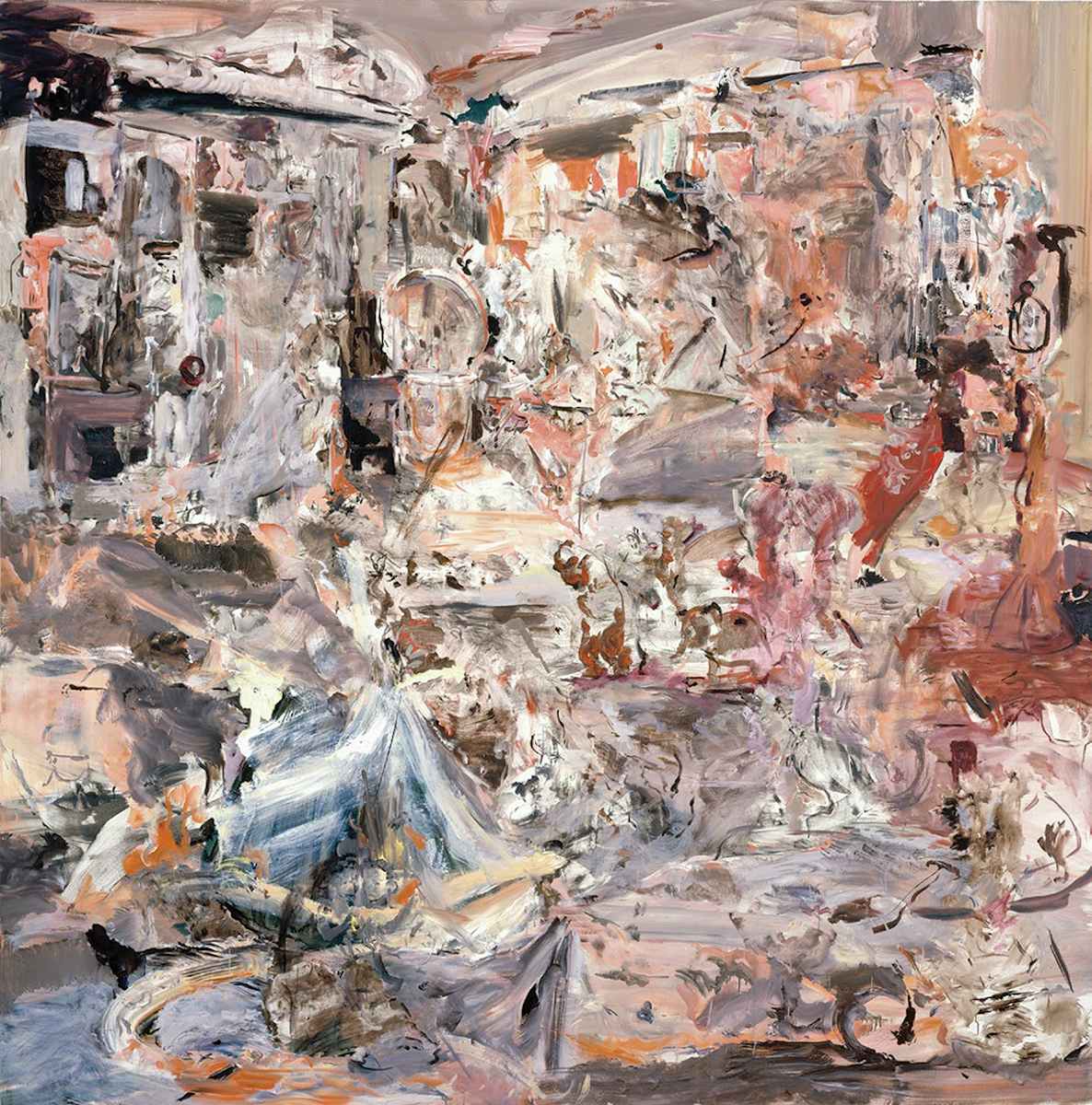 RADICAL FIGURES: PAINTING IN THE NEW MILLENNIUM
Painting's been declared ​"dead" so many bloody times over the years, it's hard to keep track. But the brush-wielding underdogs always push back – like in the 1990s when artist Billy Childish founded the Stuckist movement, which placed figurative painting as a core art value as a reaction against the YBAs' conceptual flirtation with formaldehyde sharks, sexplicit tents and fruity mattresses. Now, London's Whitechapel Gallery intends to give painting a new lease of life in Radical Figures: Painting in the New Millennium. Vibrant canvases, social and political statements and expressive figures will make up the bulk of the group exhibition, with each artist immersing themselves in the plentiful potentials of paint.
Whitechapel Gallery, 6th February – 10th May 2020. Tickets from £7.50.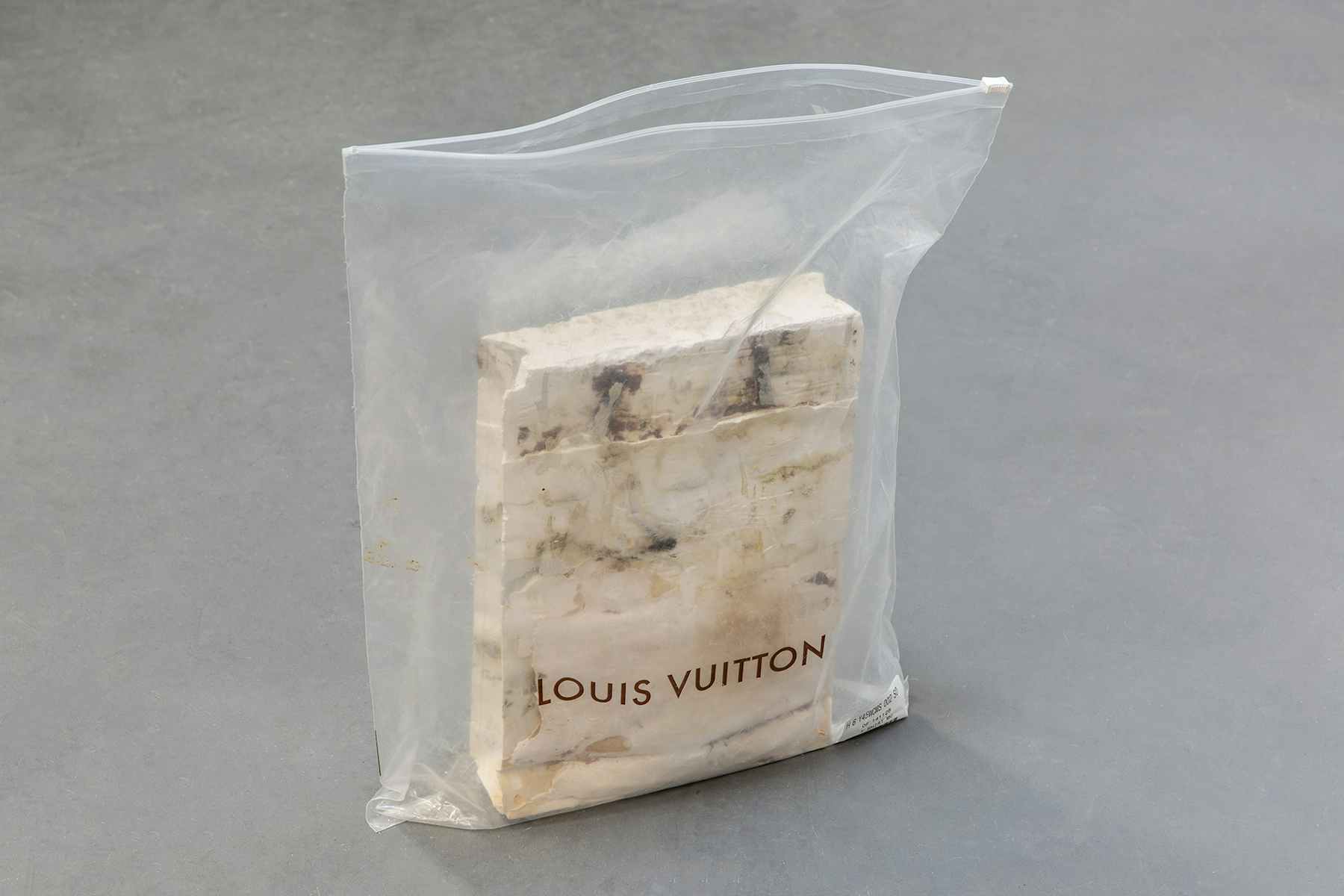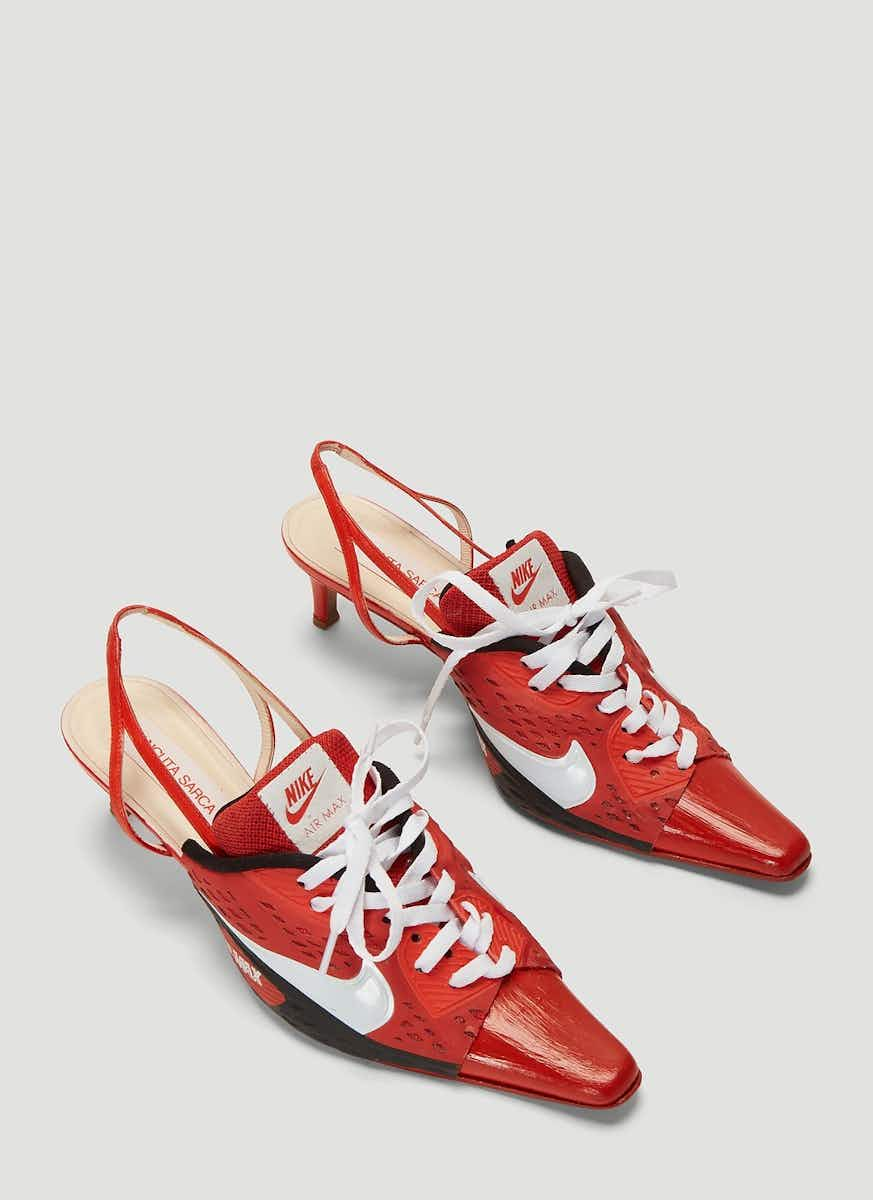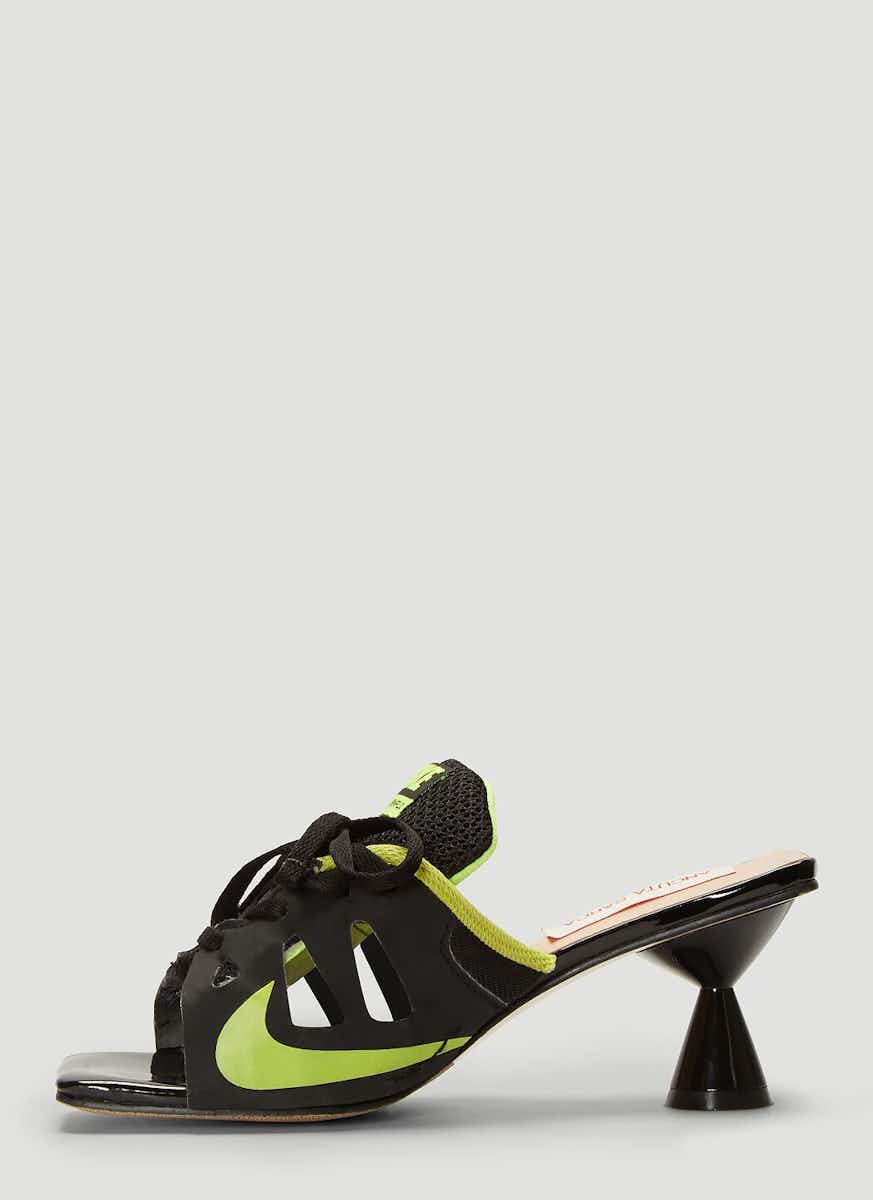 THE REAL THING

Do you know your Balenciaga from your Balenciago? Ray-Bans from your Rayberries? Prada from your Prodo? Chances are, you've probably picked up a few designer knock-offs in your time, whether on your most recent European holiday or from a dodgy market stall in your gap year. Like it or not, the counterfeit trade is worth a staggering $450 billion. For some, it's still a hush-hush secret. But London's Fashion Space Gallery wants to start a conversation about it by exploring the many intricacies, influences and aesthetic purposes of bootleg culture. The exhibition will include bootleg poster boy Dapper Dan, as well as contemporary faux commentators like Sports Banger, Dr Noki and Hypepeace. Curator Anastasiia Federova says: ​"This exhibition will explore how the culture has become more than just imitation – forming an artistic language which is incredibly relevant for the 21st century."
Fashion Space Gallery, 7th February – 2nd March. Free admission.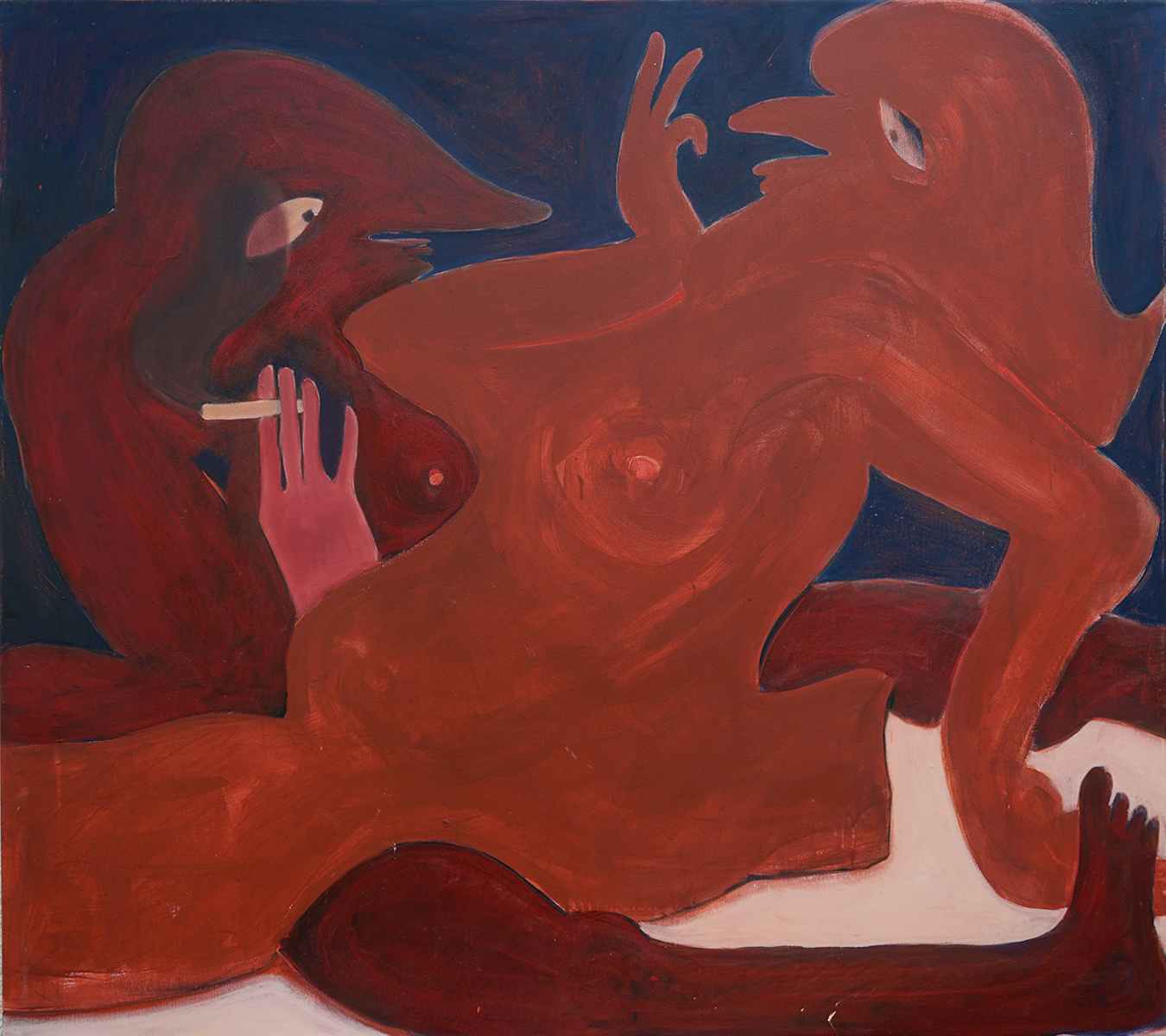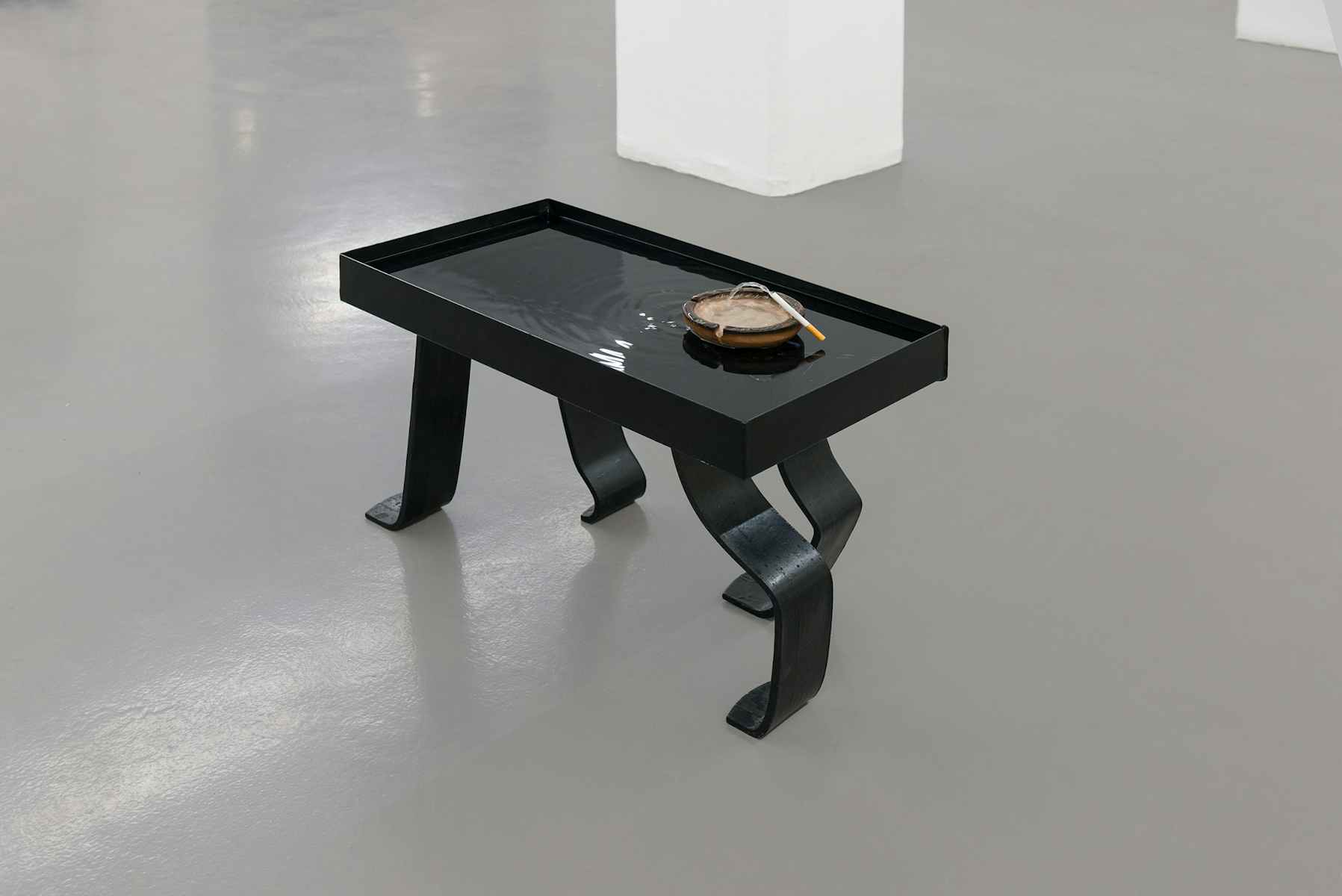 SQUISH
Remember learning about onomatopoeia in school? They're words that mimic the sound they give off like boing, slam and spash. Berlin's Efremedis Gallery is dedicating an entire exhibition to sensual depictions of the word such as crush, desire, touch, sex and squish itself. The exhibition will feature work by five multidisciplinary artists from around the globe: paintings by French artist Carlotta Bailly-Borg, American Lindsay Lawson's banal-slash-absurd prints, a 3D representation of the world by Spaniard Teresa Solar, and sculptural works by two German artists, Jens Kothe and Christiane Blattmann. The result should be a real sensual feast.
Efremedis Gallery, Berlin, 8th February – 18th April 2020. Free admission.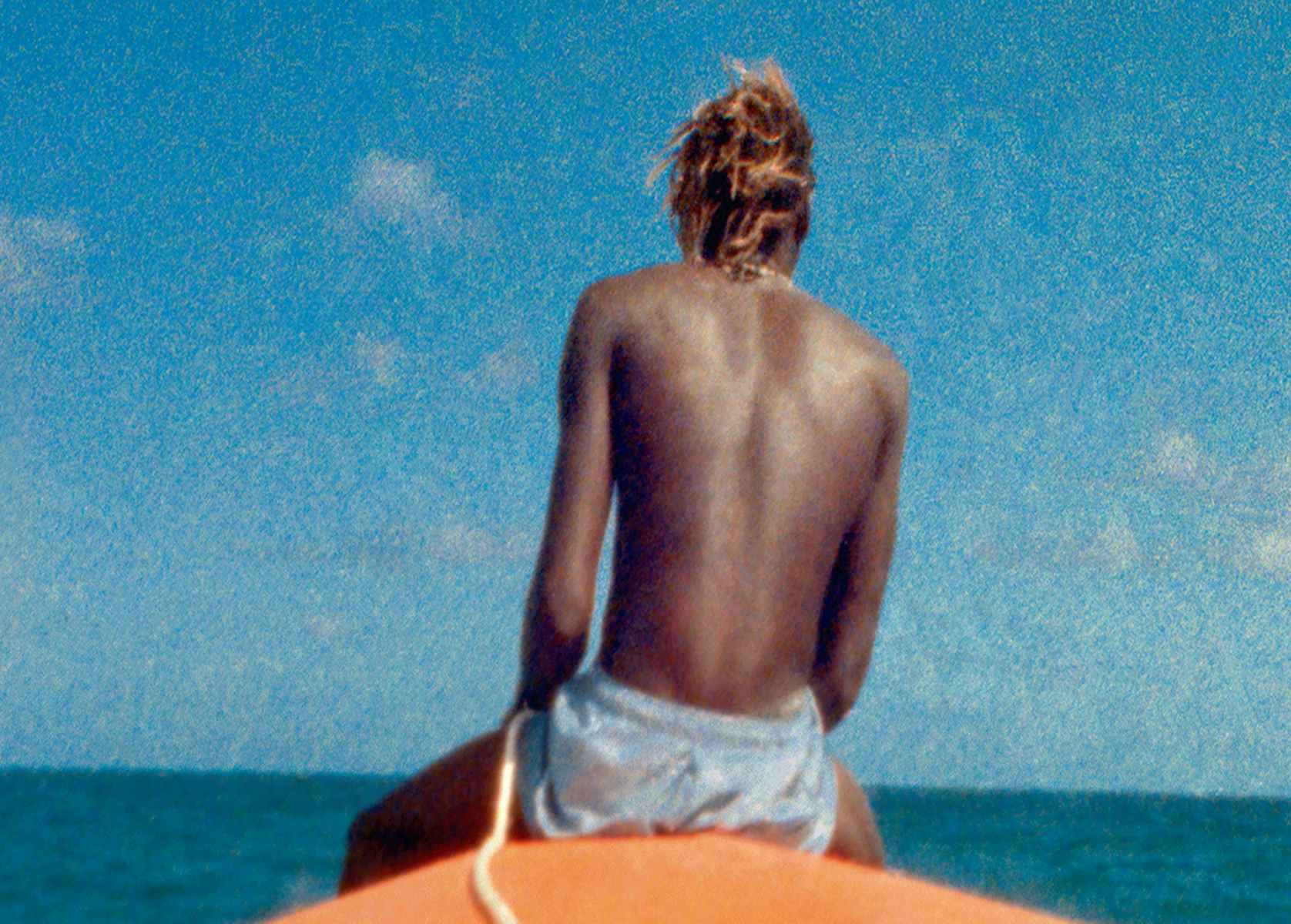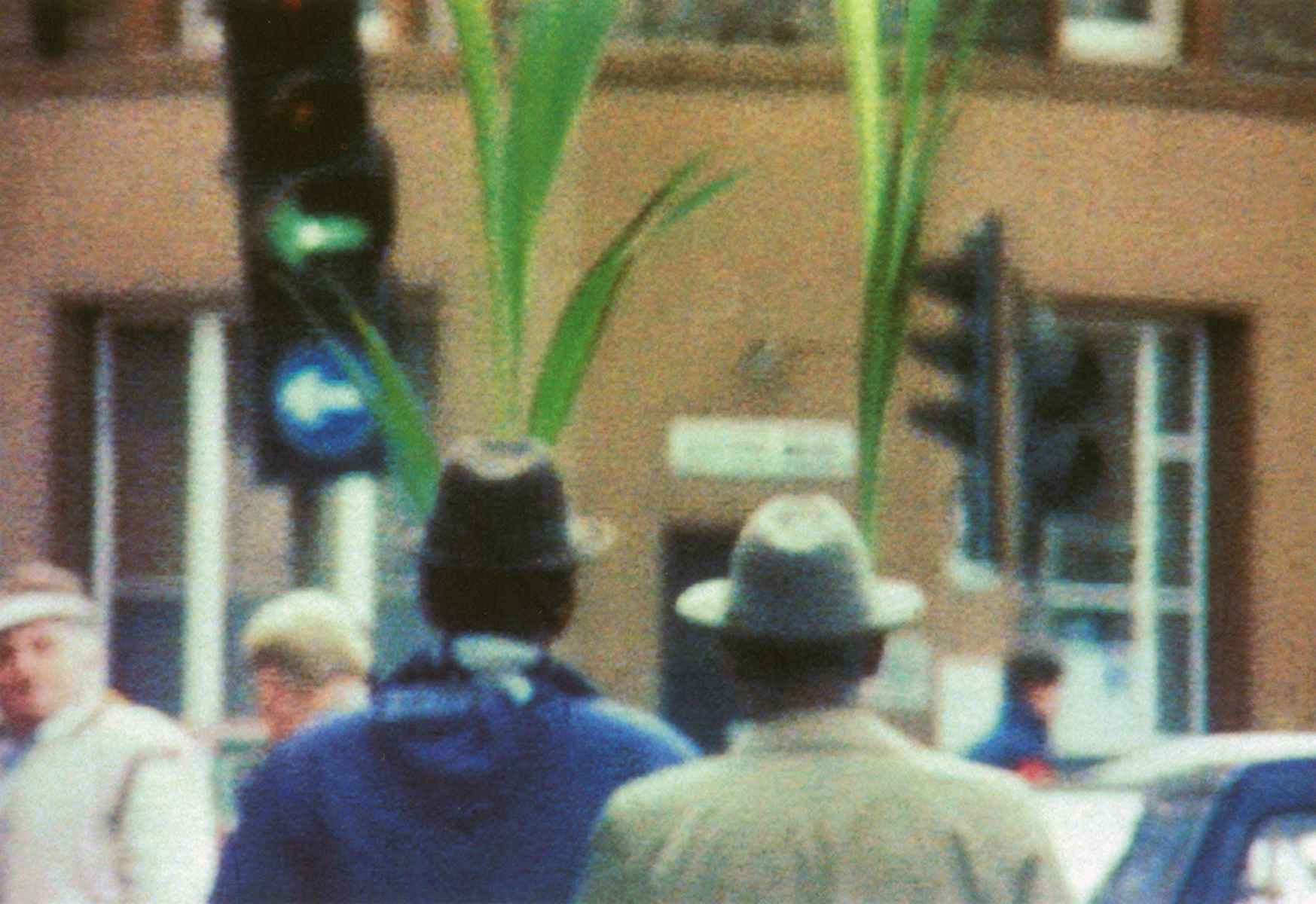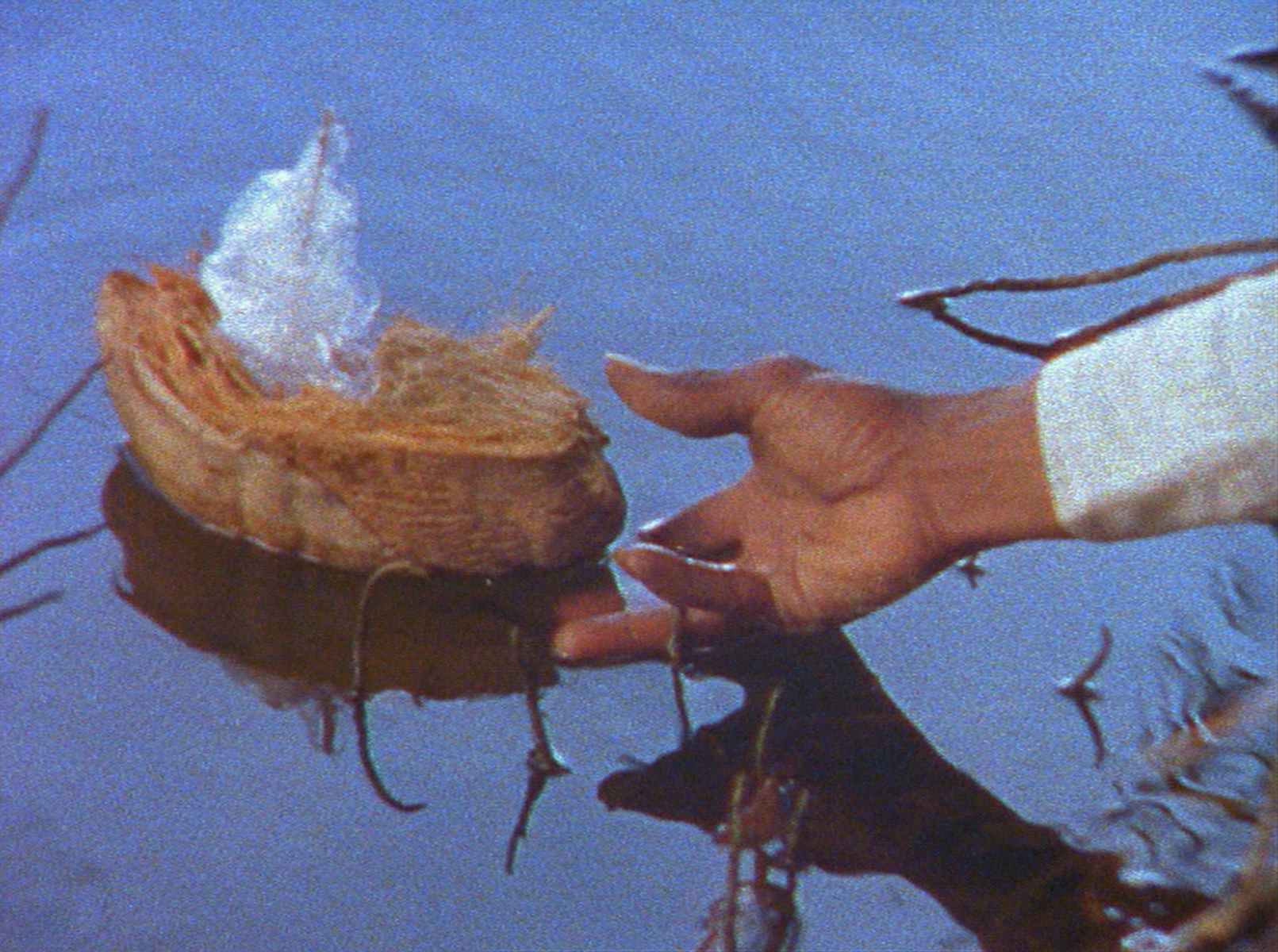 STEVE MCQUEEN
Coinciding with Steve McQueen's hugely successful – and adorable – Year 3 exhibition at Tate Britain (which is on until 3rd May), the 12 Years a Slave director will take over Tate Modern in his first major exhibition for more than 20 years. In that time, McQueen represented Britain at the 2009 Venice Biennale, directed Shame – a brilliant film starring Michael Fassbender as a depressed sex addict – and picked up an Academy Award, BAFTA and Golden Globe for 12 Years. Oh, and he was made a ​"Sir" for services to film – not bad. His new exhibition will include 14 significant works spanning film, photography and sculpture – from his first Super 8 film, Exodus 1992/​1997, an homage to African-American singer, actor and civil rights activist Paul Robeson, to the recent ongoing installation, End Credits. An ever-evolving artist and director, this exhibition will be a reminder of McQueen's vital contribution to contemporary culture.
Tate Modern, 13th February – 11th May. Tickets: £13.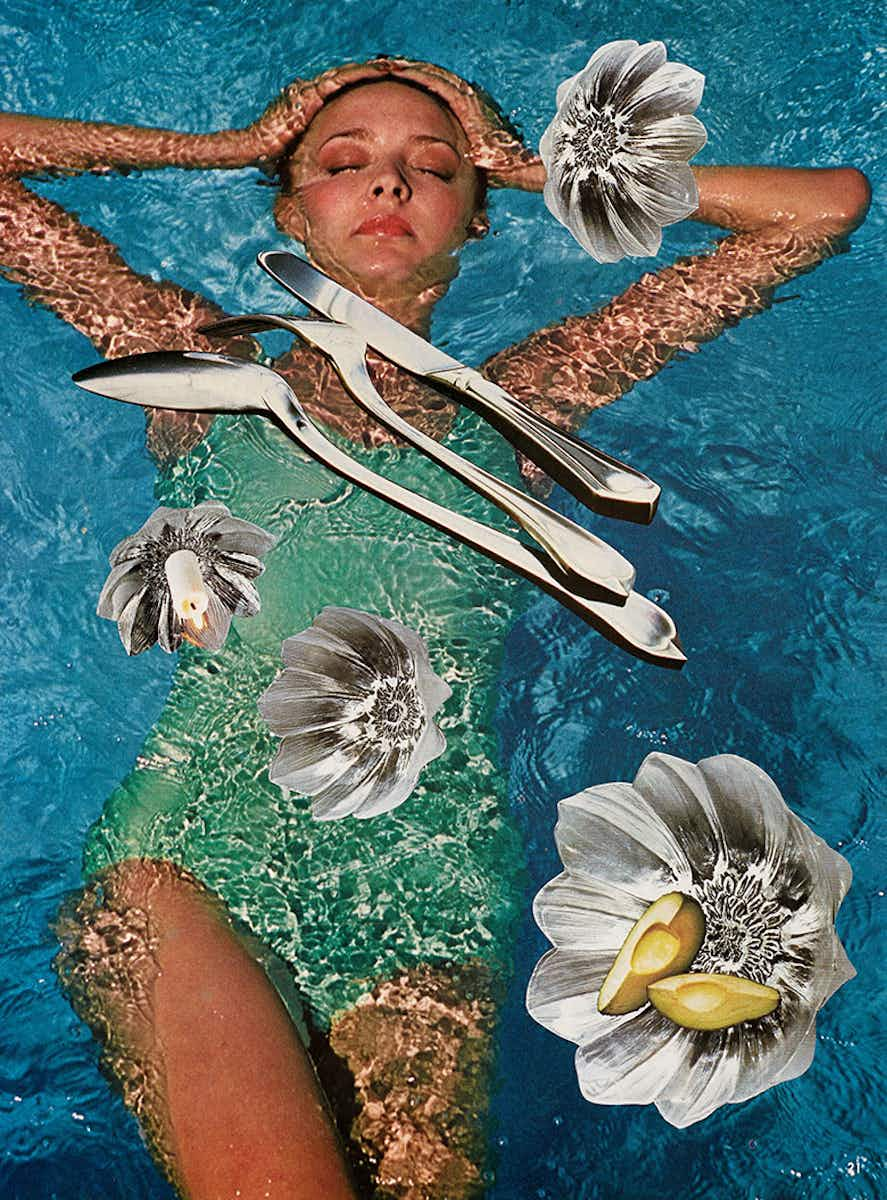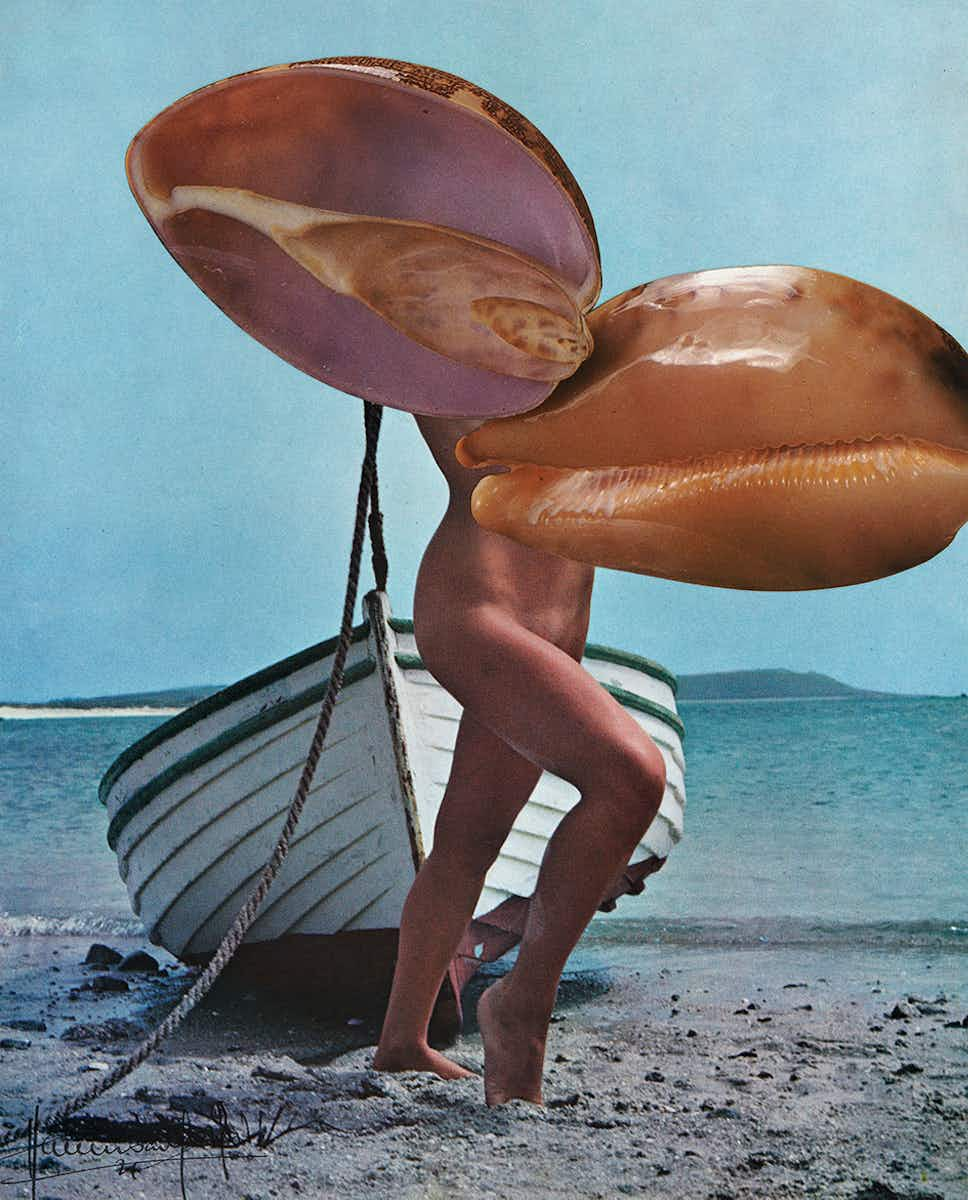 LINDERISM

The UK's first survey exhibition dedicated to punk's foremost artist, Linder Sterling, will debut at Kettle's Yard in Cambridge this month. No area of the Liverpool-born artist's diverse career will be overlooked as the exhibition tracks her practice from Manchester's 1970s punk scene right up to her recent commissions. Naming the exhibition ​"Linderism" could seem like a bold move, suggesting the artist has created something of a contemporary art movement. But actually, that's exactly what she has done by building an unmistakable sense of style both in art and fashion – often influenced by Hannah Hoch and other Dadaists – while remaining a radical punk feminist icon.

Kettle's Yard, Cambridge, 15th February – 26th April. Free admission.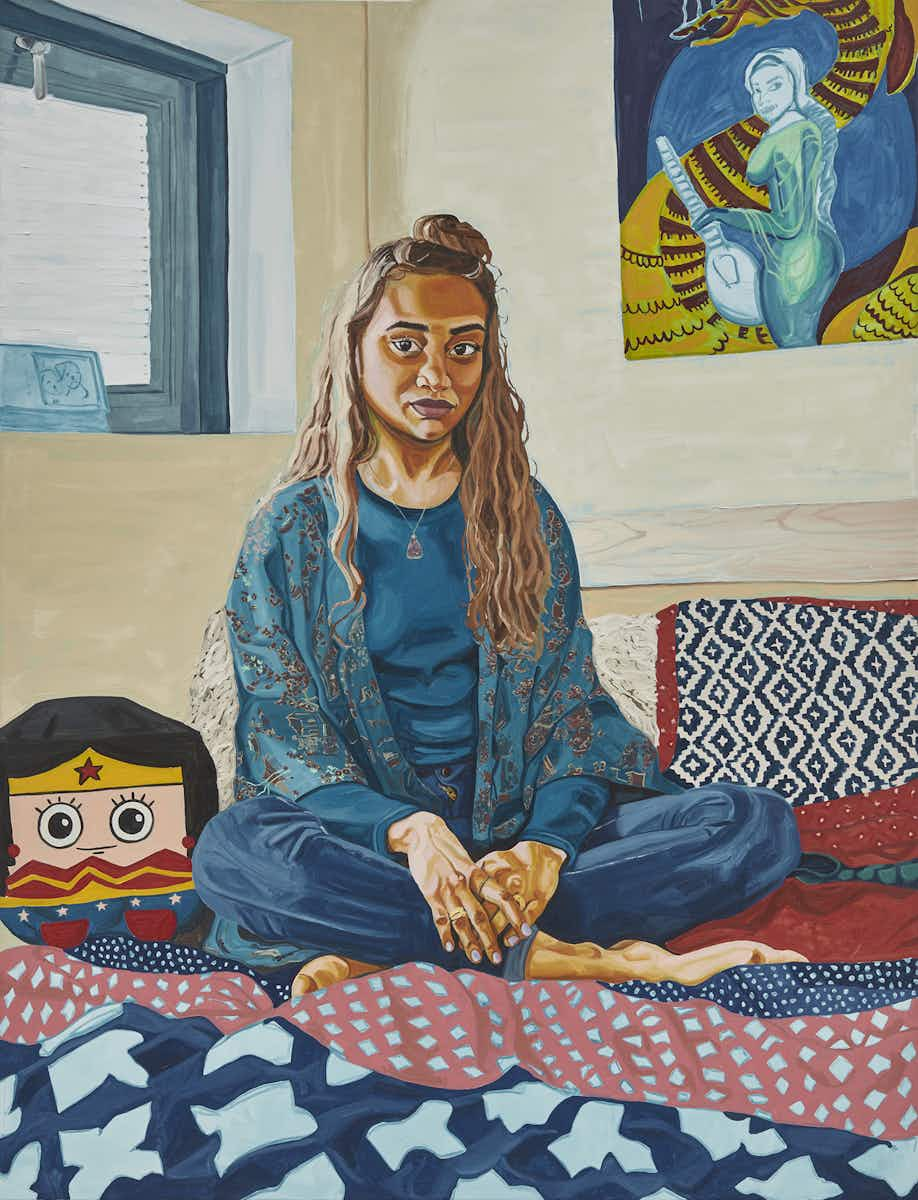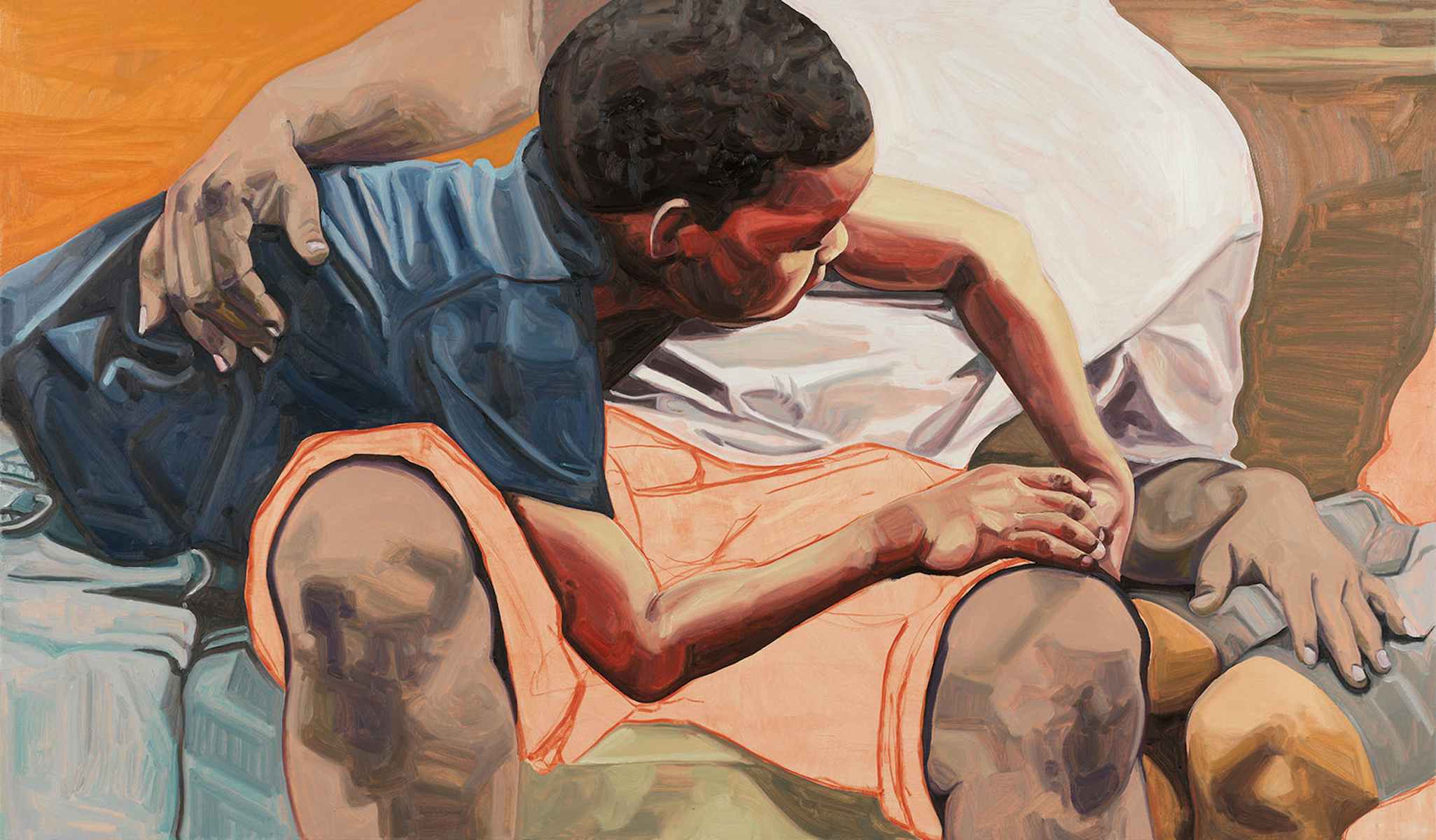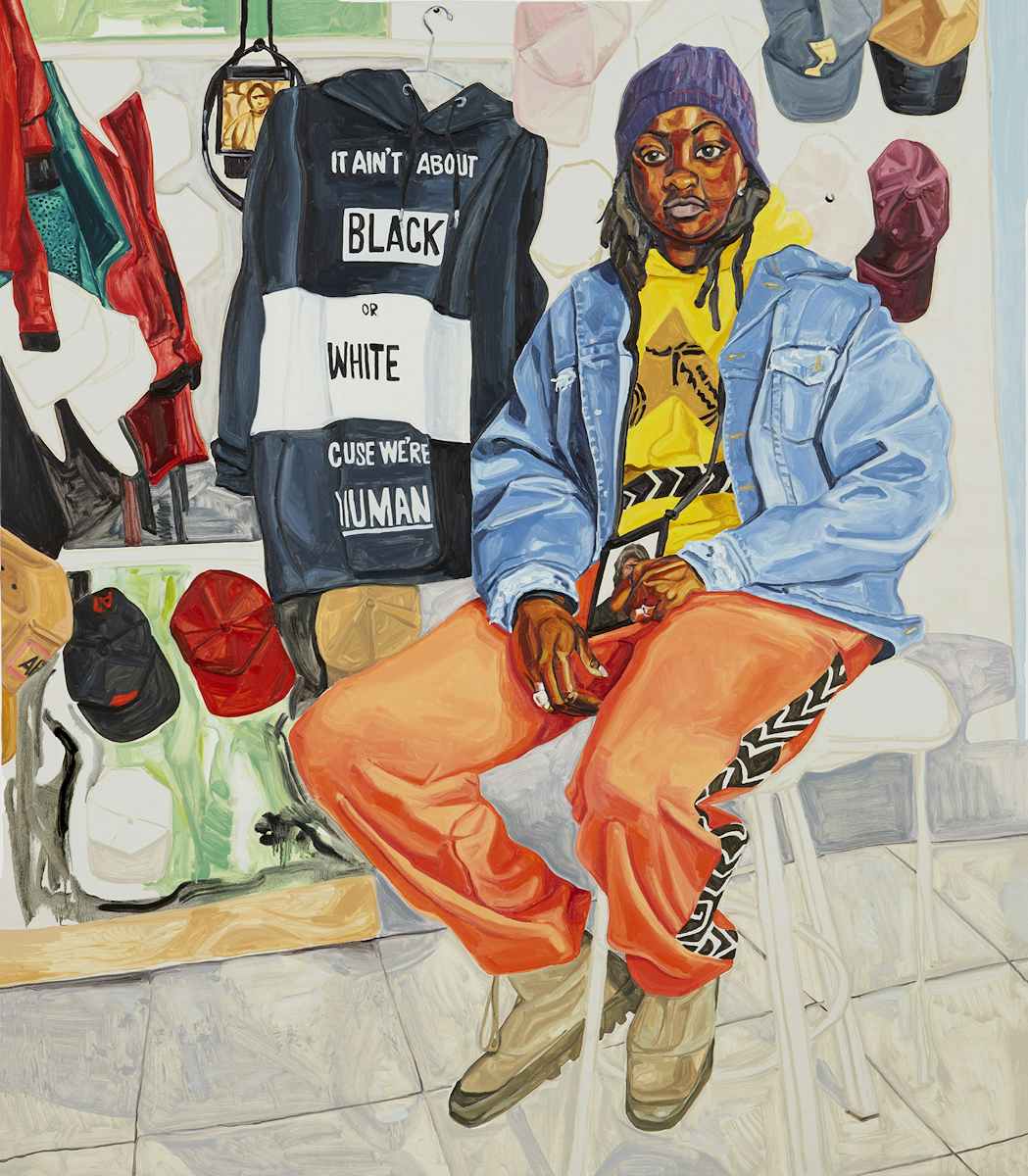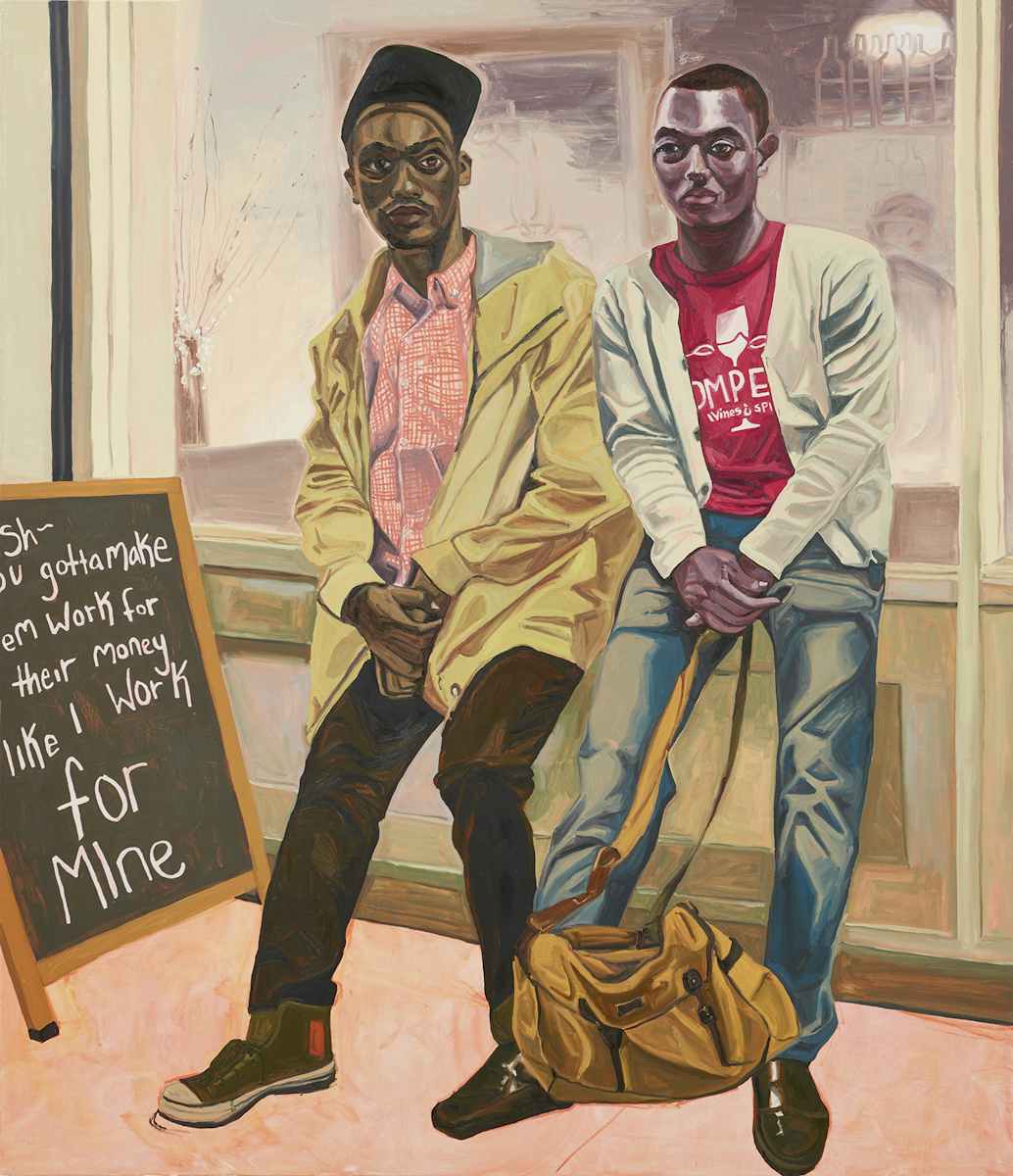 JORDAN CASTEEL: WITHIN REACH
Forty of Jordan Casteel's distinctive figurative paintings will be brought together in New York City's New Museum, including works from two of her most celebrated series, Visible Man (2013 – 14) and Nights in Harlem (2017). This will be the 31-year-old Colorado native's first solo exhibition in the city where she lives and works. Casteel, who graduated from Yale as a Master of Fine Arts, has built a real personal language through her work, presenting her subjects – many of whom are poised, casual men – as larger-than-life characters through the use of expressive strokes and vivid tones.
New Museum, NYC, 19th February – 24th May 2020. Tickets: $18.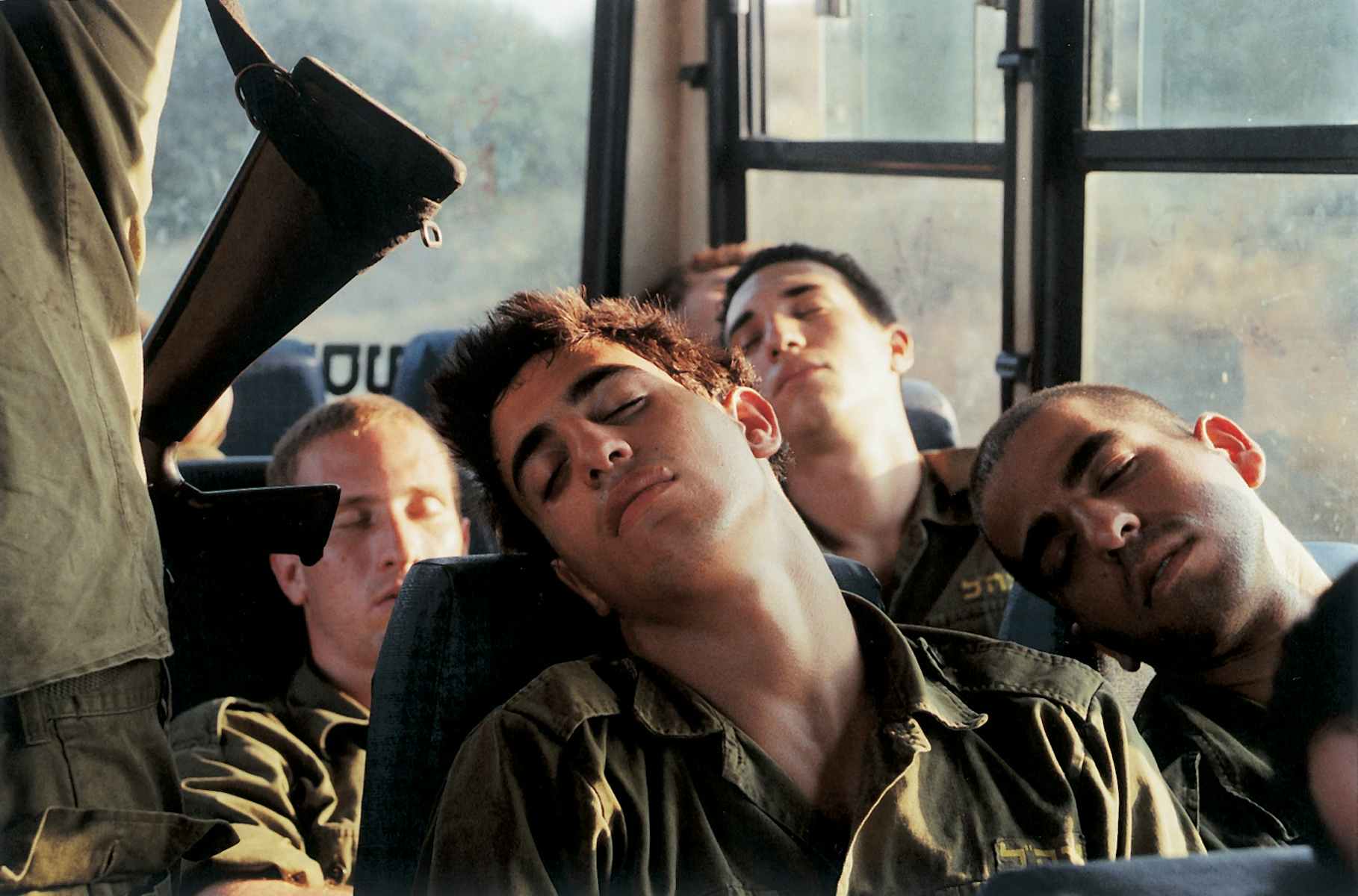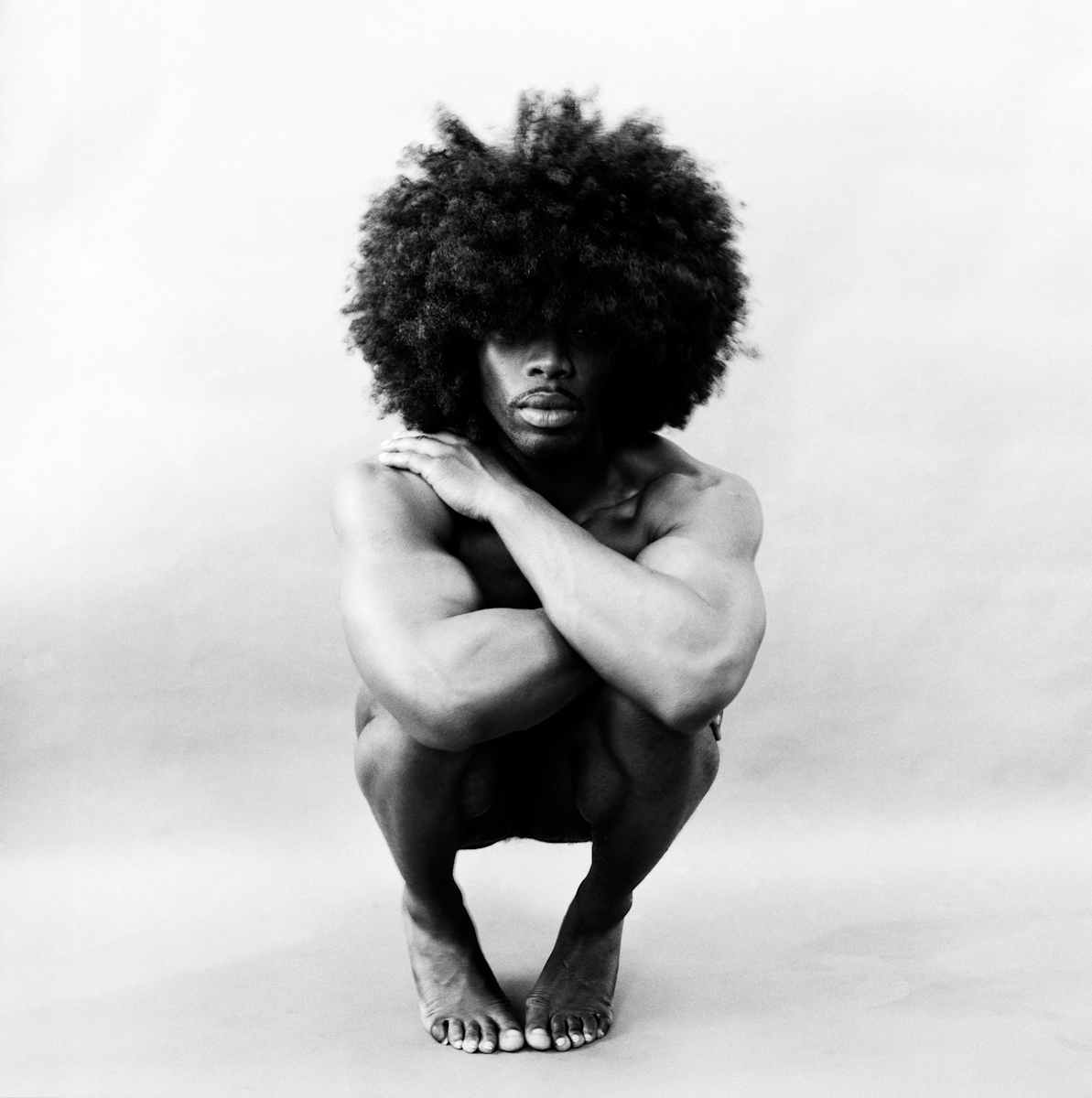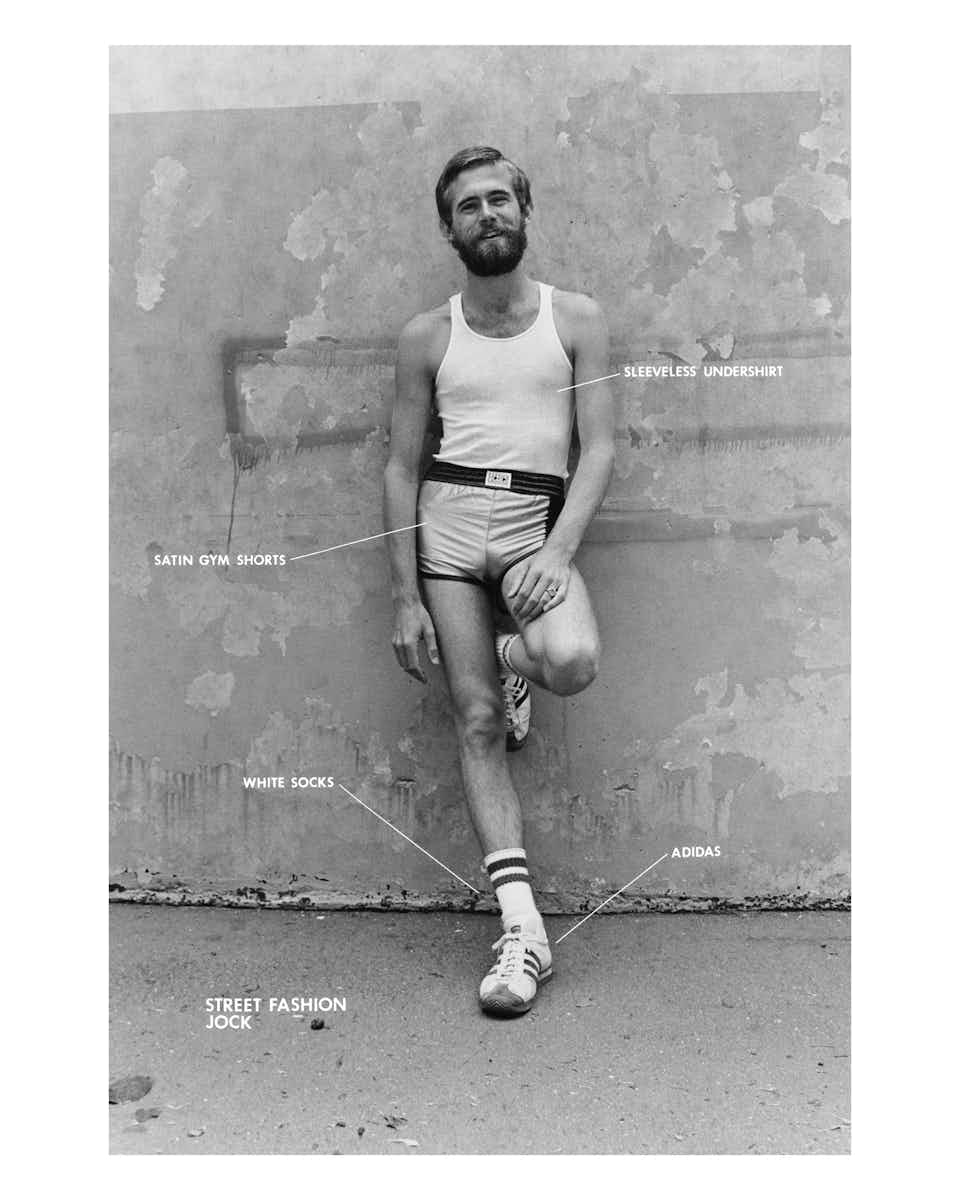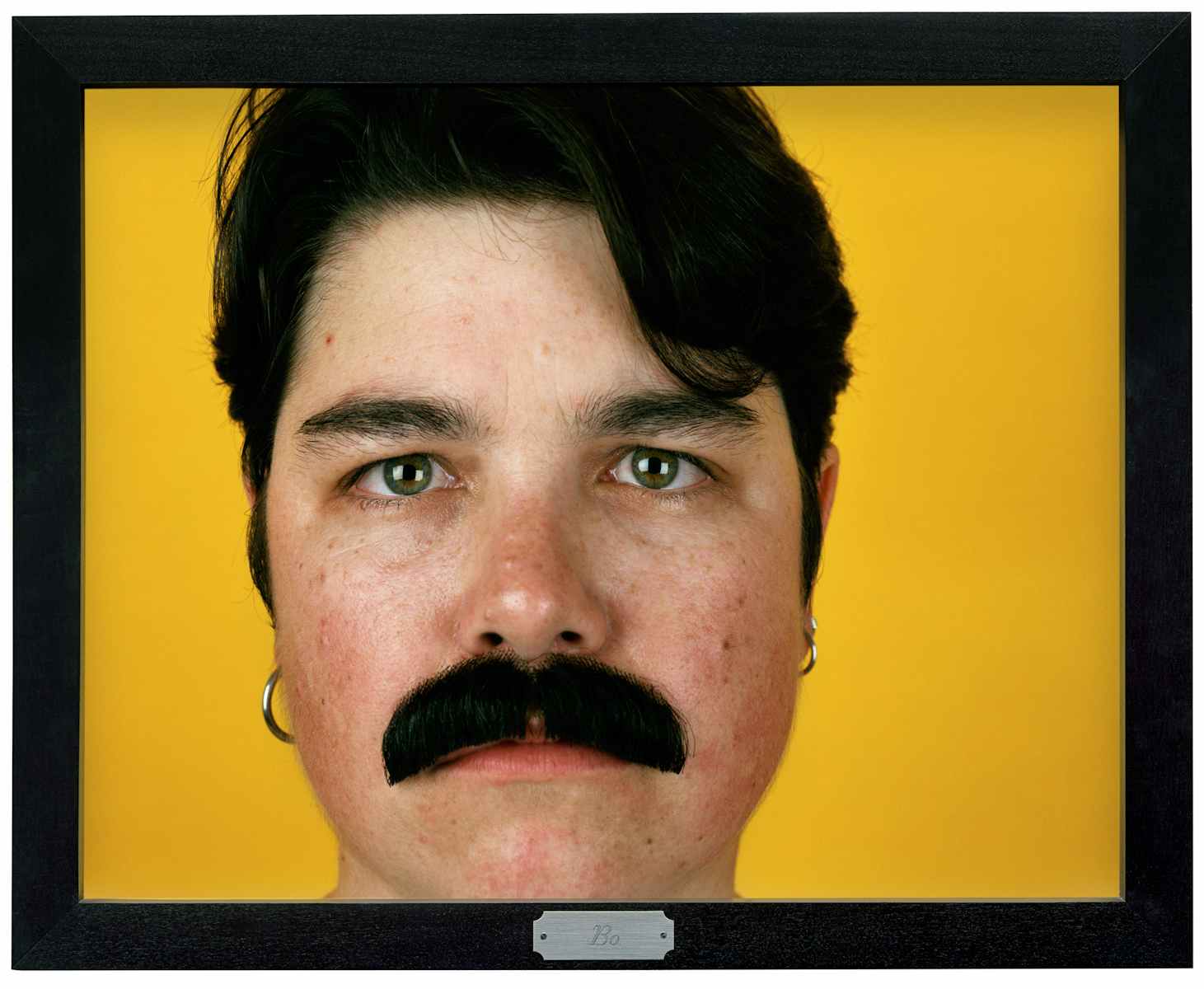 MASCULINITIES: LIBERATION THROUGH PHOTOGRAPHY

Andy Warhol, Wolfgang Tillmans, Robert Mapplethorpe and Collier Schorr are among the all-star key players at the Barbican's Masculinities: Liberation through Photography. This major exhibition will explore how masculinity has been imagined and interpreted throughout contemporary culture from the 1960s to the present day. With more than 300 works by 50 celebrated international artists, it's sure to pack a hefty punch.

Barbican, 20th February – 7th May. Tickets from £15.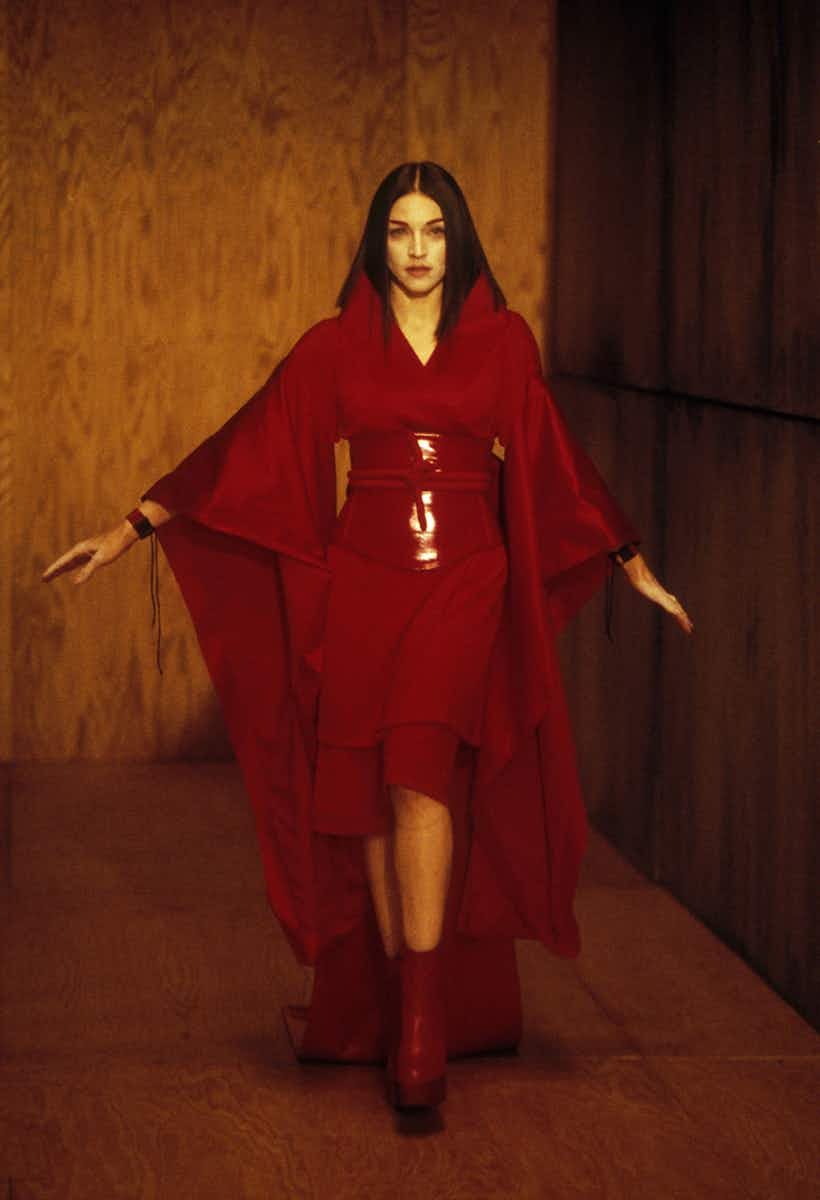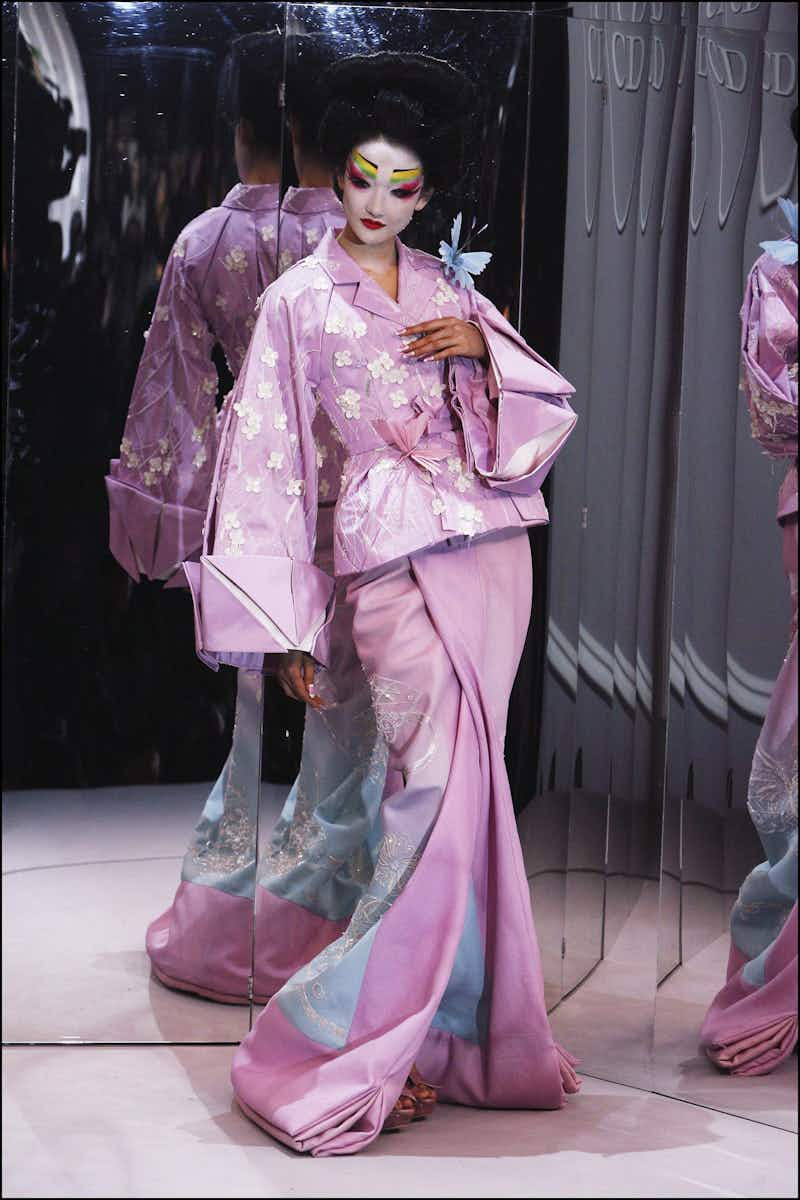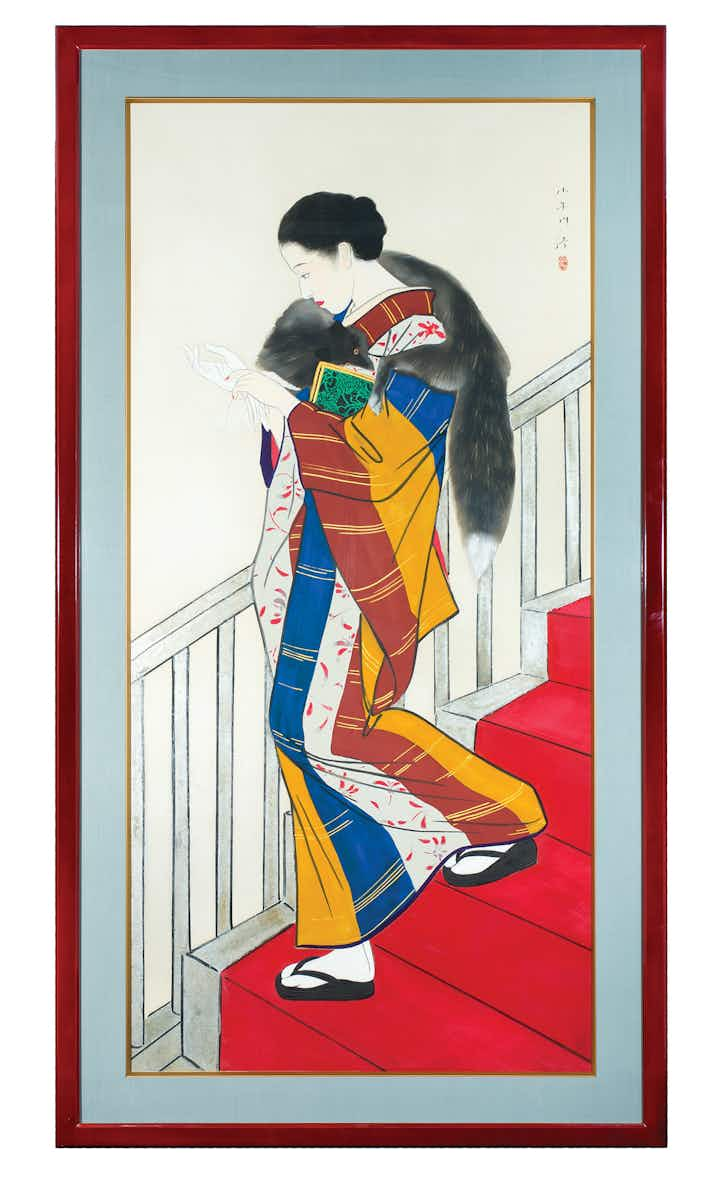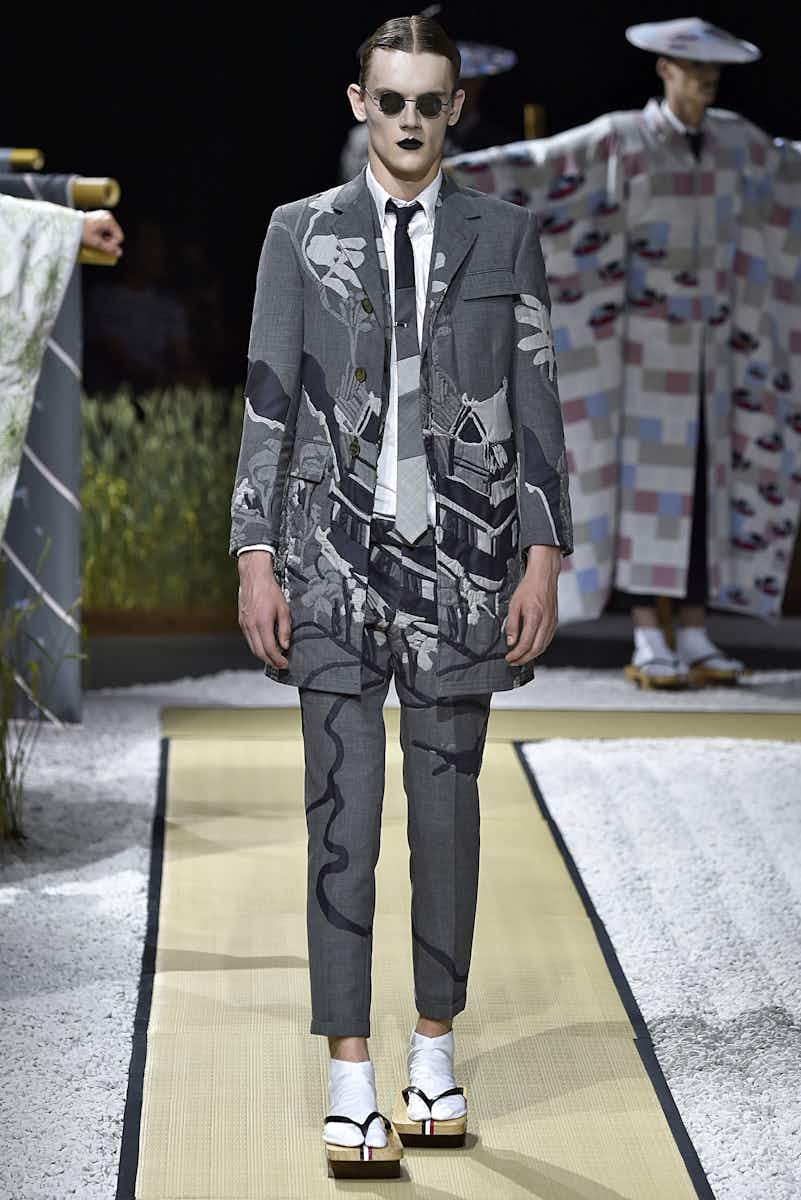 KIMONO: KYOTO TO CATWALK

The kimono is a longtime icon of Japanese culture – its roots can be traced back to the Kofun period, which is from around 300 to 538 AD. The garment, which is the national dress of Japan, was around for well over a millennium before a certain Kardashian scandalously hijacked its name for her shapewear brand. Ahem.

The V&A – home to past fashion retrospectives like Vivienne Westwood: 30 Years in Fashion (2004), Club to Catwalk (2013) and Alexander McQueen: Savage Beauty (2015) – will present an exhibition dedicated to this ever-evolving garment with a view to revealing its sartorial, aesthetic and social significance. From the traditional dress of Japanese Geisha to its appearance in Madonna's Nothing Really Matters video, this exhibition will explore the broad range of influence that the kimono has had on fashion, pop culture and the world-at-large, right up to the present day.
V&A, 29th February – 21st June. Tickets: £16 – 18.

BIRDS OF PREY
Or, to give it its full suffix …And the Fantabulous Emancipation of one Harley Quinn. Rumours that this addition to the late-starting, still-misfiring DC Universe is as overcooked as that not-quite-fantabulous title aren't putting us off. Yet. For now, we're sticking with the eternal modern truth known to all: Margot Robbie can do no wrong.
Released 7th February

PARASITE
Bong Joon-ho, the South Korean maestro who gave us Okja and Snowpiercer, returns with a witty, provocative satire about privilege, class and eating the rich. Winner of last year's Cannes Film Festival Palme d'Or and nominated all over the place this awards season, Parasite is both devilish and stylish, and utterly unmissable.
Released 7th February

EMMA
Hang on to your frilly bonnet… it's another JAne Austen adaptation! This one, though, sparkles like it's 2020, not 1820. Anya Taylor-Joy is the comedic heroine, Bill Nighy is Bill Nighy, Mia Goth is hilareballs and thrusting young Brits Josh O'Connor, Callum Turner and Johnny Flynn bring the priapic excitement. The perfect Valentine's Day date movie. Kinda.
Released 14th February

GREED
The prolific, eclectic and ever-entertaining Michael Winterbottom (24 Hour Party People) brings us a portrait of a yacht-owning fashion mogul as he throws a lavish toga party in Monaco. Steve Coogan excels as said mogu – rocking a serious blow dry and marble-white fake teeth, he's a bully, parasite and tax avoider. Of course, any resemblance to a real-life King of the High Street is purely coincidental-slash-satirical.
Released 21st February

TRUE HISTORY OF THE KELLY GANG
Stand by for a brawny blast of Down Under convict gang action. This Outback Western, adapted by Justin Kurtzel (Assassin's Creed, but don't hold that against him) from Peter Carey's Man Booker-winning novel, hinges on a career-making central performance from George Mackay (1917). More-than-able assistance comes from Earl Cave, Charlie Hunnam, Nicholas Hoult and an almost unrecognisable Russell Crowe. Epic, brutal and brilliant.
Released 28th February

Beatrice Dillon: Workaround
Label: PAN
Seems like the club music experimentalist got well and truly stuck in for her debut solo album. It features Laurel Halo, Batu and Untold, plus tabla-playing from Bhangra pioneer Kuljit Bhamra and pedal steel guitar from Jonny Lam, who plays with the legendary Pharoah Sanders.
Released 7th February

Moses Boyd: Dark Matter
Label: Exodus Records
The young London drummer has been playing around with electronics to take the jazz scene in a new direction.
Released 14th February

Justin Bieber: Changes
Label: RBMG/​Def Jam
Bieb's comeback single Yummy didn't quite make it to number one in the US charts – he was beaten to that spot by rapper Roddy Ricch, whose album track The Box raced to the top thanks to, erm, a squeaky noise in the intro which appealed to TikTokers. Still, there's little doubt that Changes will be one of the biggest pop albums of the year.
Released 21st February
Grimes: Miss_​Anthropocene
Grimes's next one is loosely based around the concept of a ​"anthropomorphic goddess of climate change". The tracks she's shared so far have given us pinches of trance, nu-metal and drum ​'n' bass alongside her ethereal synth-pop.
Label: 4AD

Released 21st February
King Krule: Man Alive!
Label: XL Recordings
Expect scruffy soul, gutter punk and boozy balladry from London's beloved songwriter.

Released 21st February


More like this