Stripping off with Harpies

Get up close and personal with the sexiest LGBTIQ+ performers in London.
"No fucking seedy men in here because this night is for queers," Lucia Blayke cheered down the mic whilst on stage at Harpies on Friday night. Eyeing up the queue outside, the clientele seemed to be made up of twenty-something-year-old LGBTIQ+ couples, and those dressed to the nines in full body makeup, headpieces and prosthetics – in some cases halloween costumes, in others, just the usual clubbing get-up. From time to time, your typical group of laddish men would approach, too enamoured with one another to notice the club's clientele. They found it hilarious when the bouncer finally got through to them that this was a queer event. Two of them comically ran down the street to get an even louder laugh from their friends.
These lost types make haste to leave as quickly as possible, scared of any unwanted attention – when ironically their kind of attention is the last thing we want. Men like this have gained themselves a reputation and keeping them out was a necessary decision to sustain the protection, support, and general mood of those inside. This type of judgement and voyeurism is particularly important to avoid considering that Harpies is the UK's first LGBTIQ+ strip club.
Harpies began as a monthly event this summer at Metropolis in east London. While many of the dancers use stage names as a disguise from their parents, trans+ rights activist, Lucia Blayke began the night after her own mother suggested the idea. After a handful of one-off monthly events, Metropolis has now decided to host Harpies as a weekly event, every Friday night starting from now. Every type of body is welcomed within the walls of the club and on the stage too, the dancers themselves make up every letter of LGBTIQ+.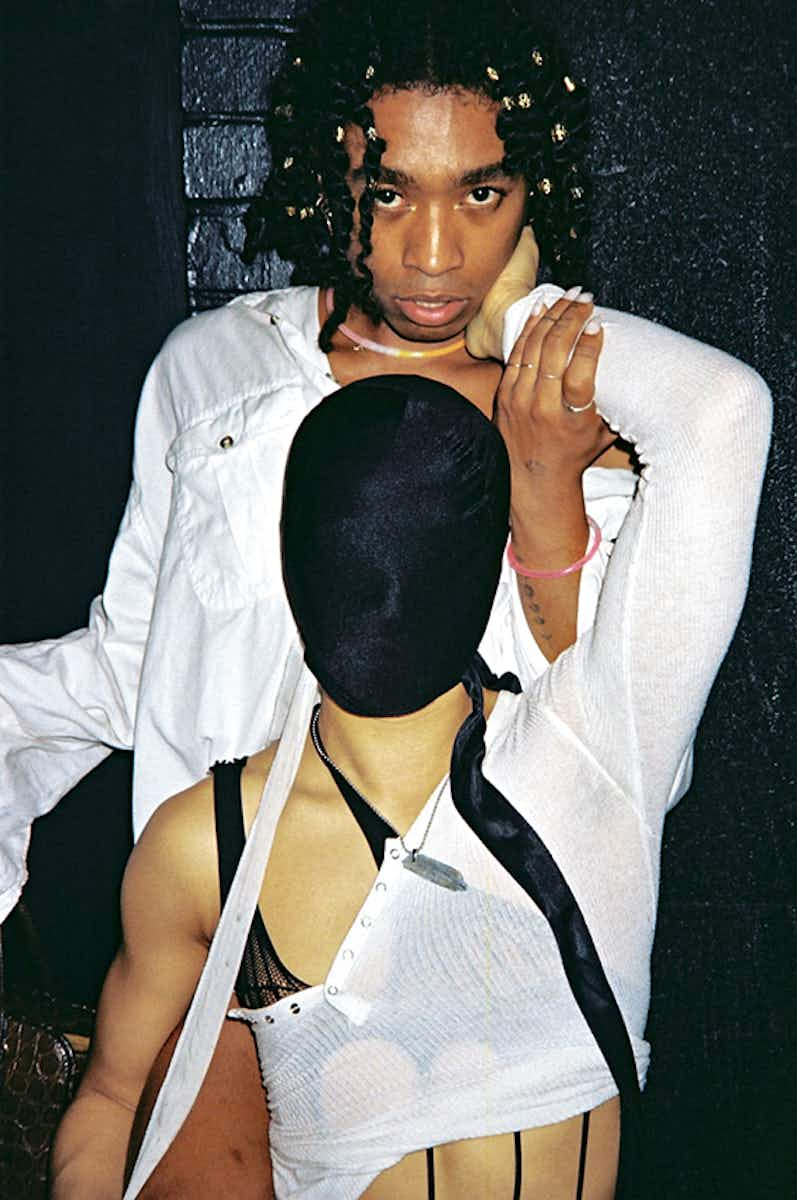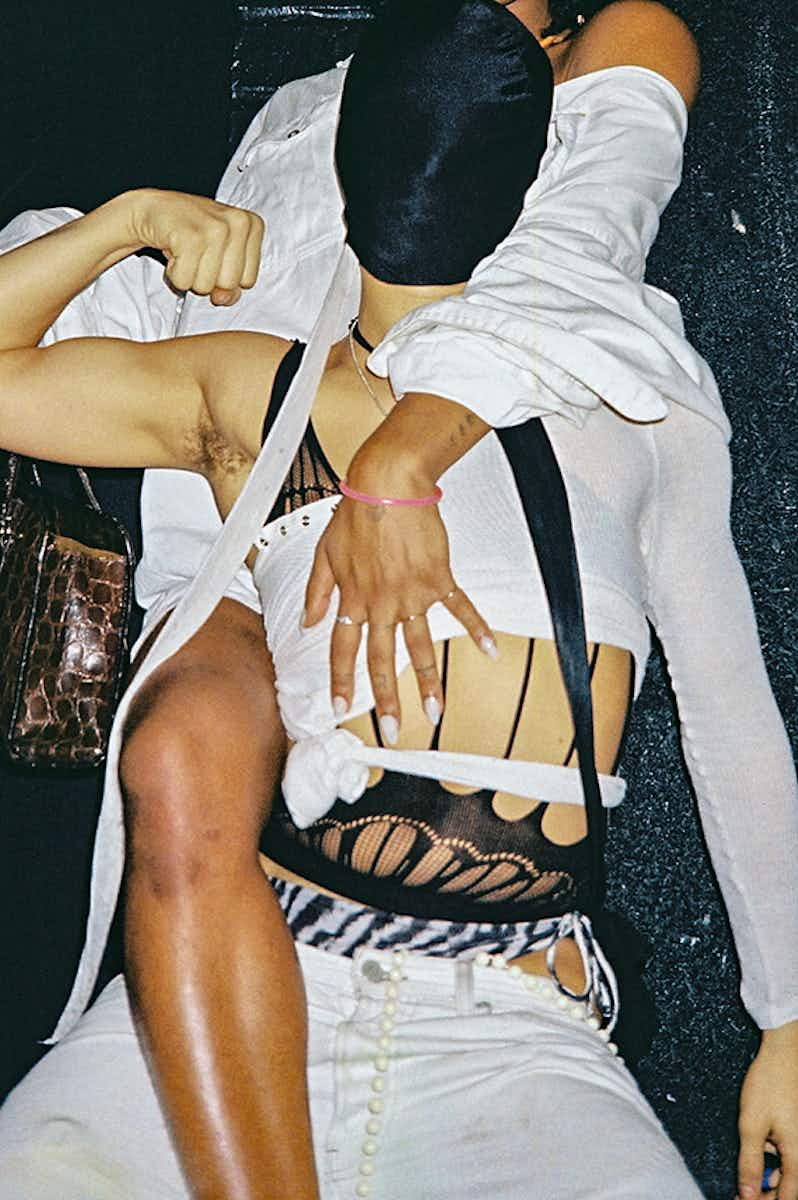 Historically, strip clubs have been establishments where scantily clad young women dance for the pleasure of men. Where things that happen in the club, stay in the club and when rules have been broken, bouncers have been paid off. What you don't get from a traditional striptease is a chorus of whooping and cheering supporters, throwing stripper dollars at dancers for hitting a beat in the splits. Harpies is not only sexy, but proof of our community's nature to support and motivate one another. Whether it be through dance, chocolate cake or sing-a-long performances, the Harpies certainly entertain. Though this might sound PG, the event is an X‑rated party. On Halloween a performer gave a lap dance to a dummy, before revealing a pair of scissors and chopping off the rubber penis – soaking the audience in fake blood.
Harpies fills the space left by club nights like Savage and Dollar Baby. While it's sad to see LGBTIQ+ events close their doors, new ones grow in their place and nights like Harpies pave the way for a more inclusive audience, rather than select members of our community. Like most queer spaces, Harpies is a centre of inclusivity, safety and acceptance. A party where it's everyone's birthday and everyone is celebrated.
Get to know the performers below.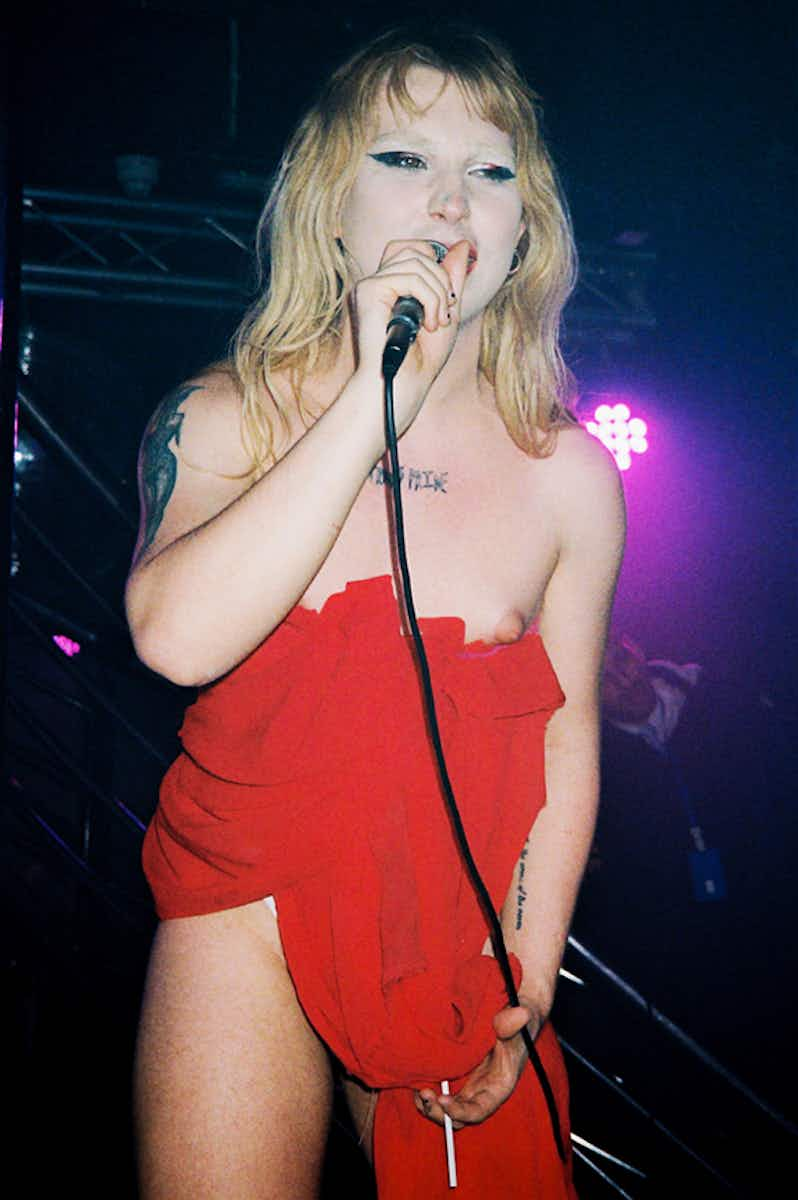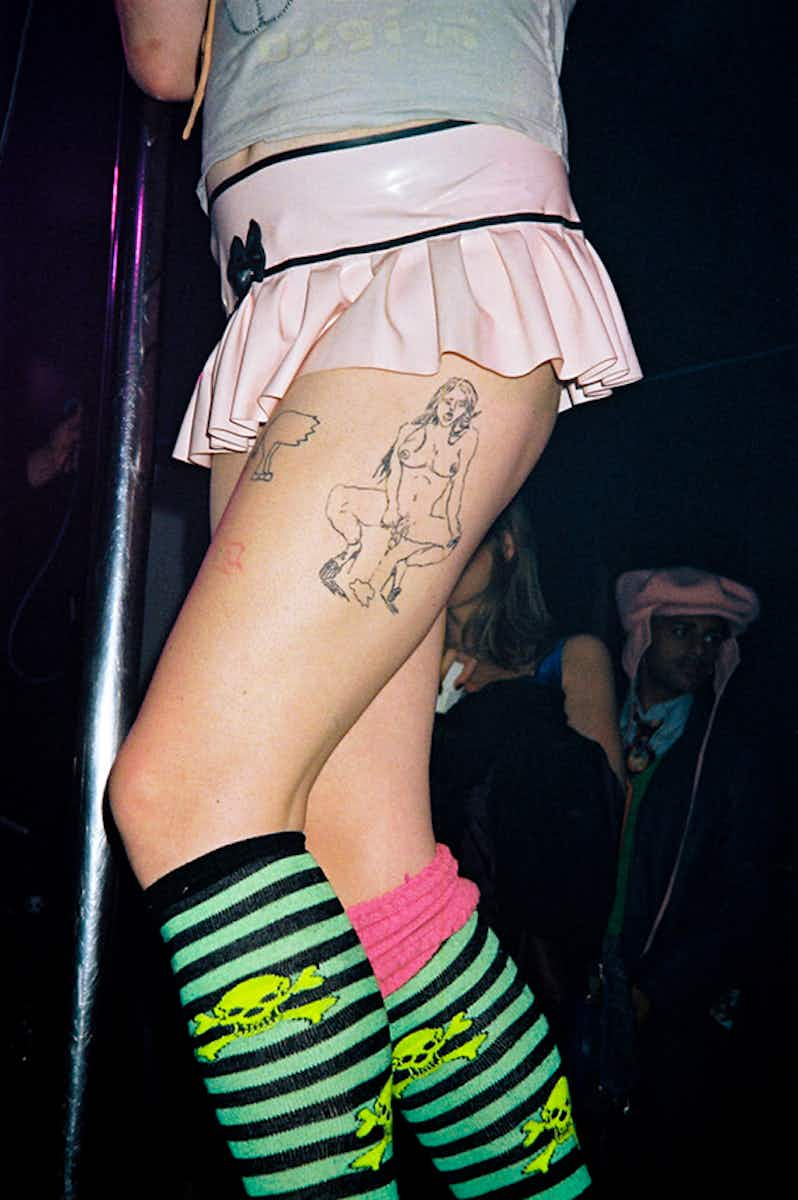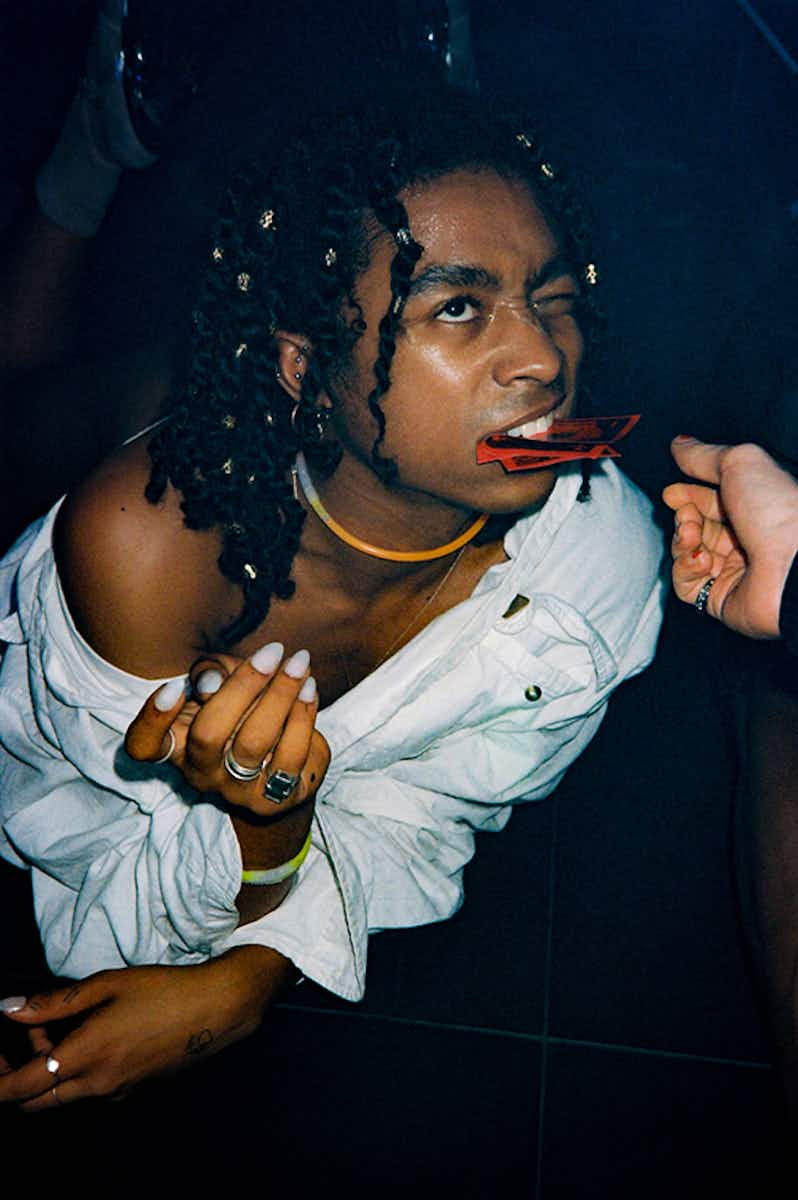 How did you get involved with Harpies?
Lucia: ​"There's strippers in my family and I'd always been so jealous of them for being able to make such quick cash, while I was flipping burgers for £6.00 an hour. So after my mum's miracle brainstorm, I hit up Jeanie Crystal and Rachel Steele, we birthed the ethos and concepts and started contacting the sexiest queer and trans+ dancers in town!"
Chiyo: ​"Through the icon that is Lucia Blayke. We've worked together many times prior to Harpies, especially through Transmissions. She's been a solid supporter of my art and knew I have a history of sex work."
Kuntessa: ​"The idea of stripping has always been in the back of my mind but I was too shy to try it until I found a platform with Harpies. Now I can't stop being semi-naked every time I perform!"
Adam: ​"Lucia said to me, while I was dancing around the living room in some taped up heels, having only met me a few times, ​'Do you dance? Wanna come strip at Harpies?' And I did."
Glam Clam: ​"I got involved with Harpies after working with Birds Collective and Transmissions over the past year. I've only been doing striptease for the past year or so."
What makes a good performance?
Adam: ​"Eye contact. Find someone in the crowd, engage with that person and you'll have the rest of the room wishing it was them."
Chiyo: ​"Confidence and owning your sensuality. You are in control — never let anyone alter that. Own yourself."
Kuntessa: ​"When I perform I always try to tell a story. I like to take it slow and turn on my senses to the max, feel the vibes that my body is giving me."
If you could only perform one song for the rest of your career, what would it be?
Kuntessa: ​"Like A Bad Girl Should by The Cramps or anything by Charli XCX really."
Chiyo: ​"Definitely something by Prince! He is the ultimate sensual hero and has been a queer icon forever."
Adam: ​"Doin' Time by Lana Del Rey it is the ultimate strip and pole song in my eyes. I performed to it and never felt more alive having my hole out upside down on the pole to that song."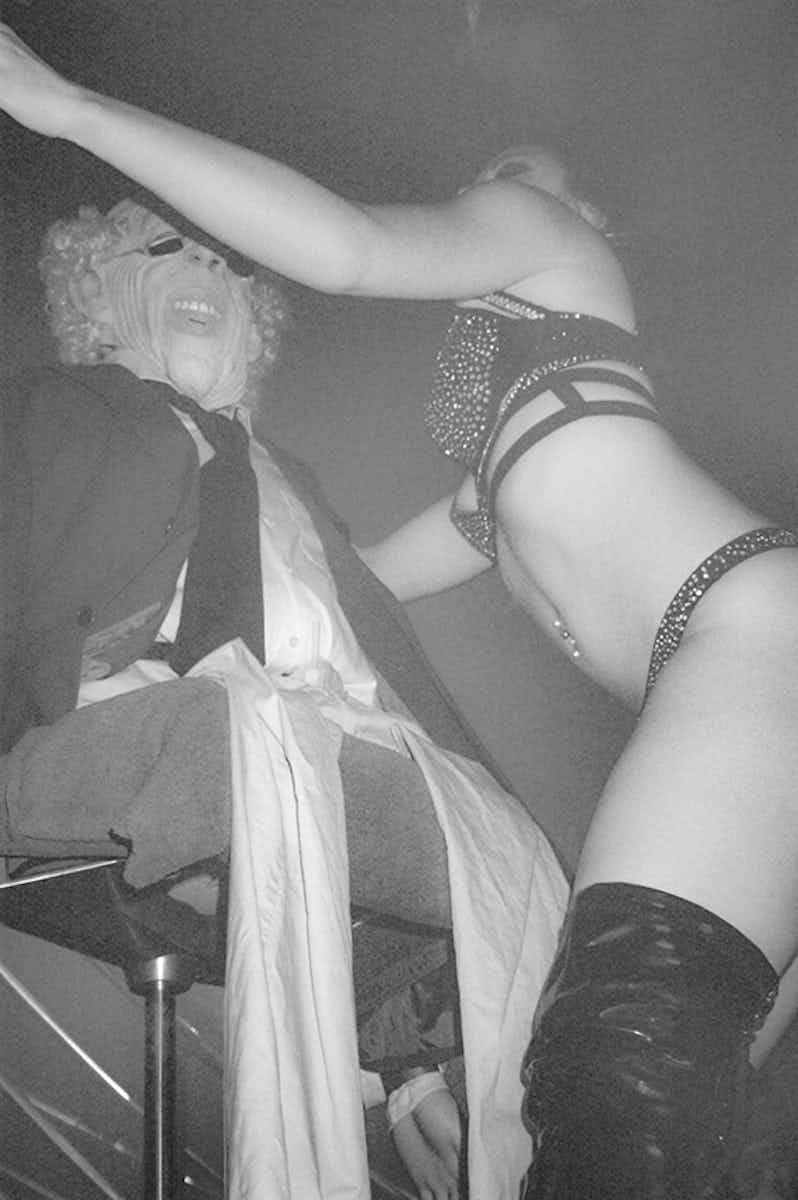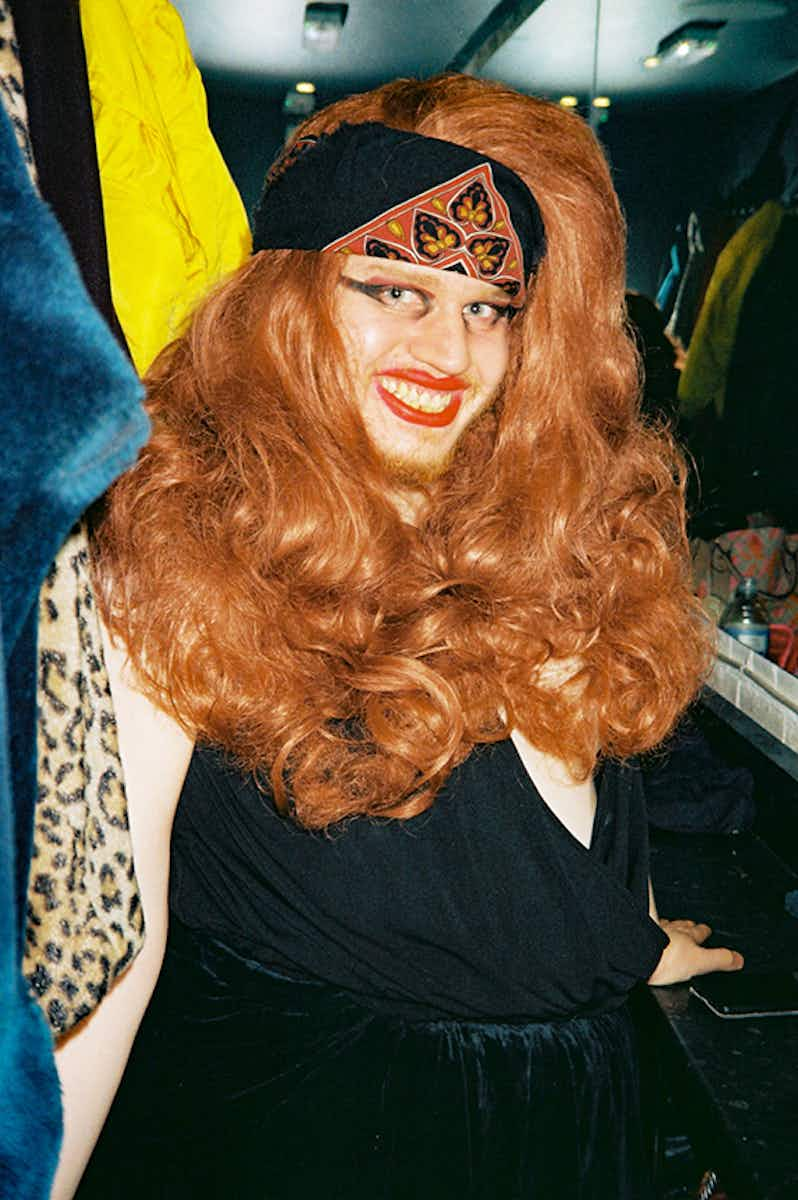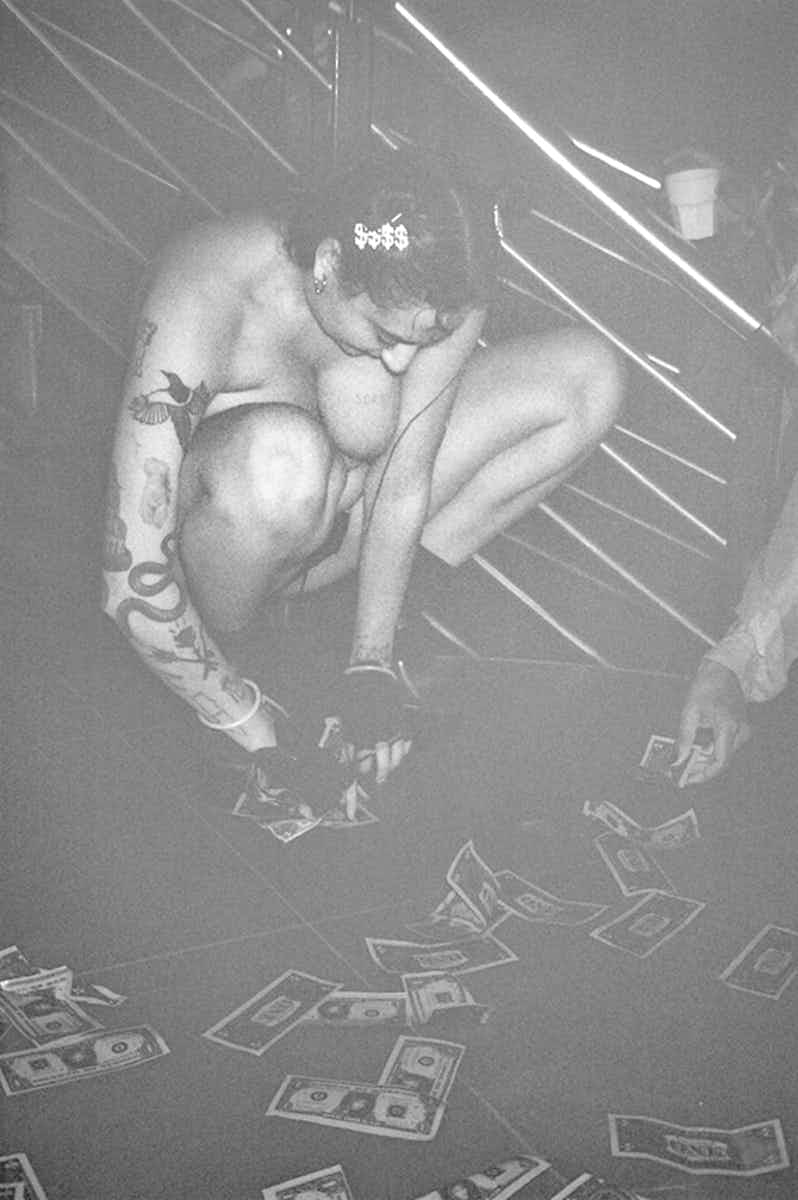 What do you do outside of Harpies?
Kuntessa: ​"I recently decided to start my own night called TRASHISSIMO! that is a celebration of everything camp and bad taste and in general a space to show my friends music and work."
Adam: ​"I work full-time as a makeup artist in a department store. I don't wanna be painting faces until I'm 40 though. Earrings are my obsession."
Chiyo: ​"Outside Harpies I work as a cabaret performer. Sometimes I gogo, sometimes I do drag, queerlesque, spoken word, theatre, and trans activism work."
What's special about Harpies?
Lucia: ​"Harpies is a dream land and anything goes, so you best be prepared!"
Chiyo: ​"It's sexy, it's radical, it's new, but most importantly it feels safe and comfortable. Harpies is important because we are all queer and trans siblings. We dance together in solidarity and we always have each other's backs. We love deeply, and we own ourselves."
Kuntessa: ​"I never feel uncomfortable or unsafe, and I know that I would be 100% backed up if that was the case.The amount of love and support I've received from the audience has been overwhelming. I've been dancing for mostly queer customers and never felt so appreciated and respected."
Adam: ​"Harpies allows people to witness this community and be their ultimate truths. We're on that stage because we have love to share and we want to be loved too. In this community it's so important to give back and this journey we're all on is brief, weird, tough and wonderful, so spend it wisely."
What are the biggest challenges you face?
Adam: ​"It's a cliché but the challenge is with myself, witnessing my own triumph, living in that moment and soaking in that happiness. Other challenges will be from people who may judge and look down on what we do but there is no stopping us and eventually they'll want a private dance from us too."
Chiyo: ​"Queer people think they're immune from being trash sometimes. Just because this is a queer space, you do not get to touch us without consent. Don't forget that."

More like this