Inside Netflix's entirely queer writer's room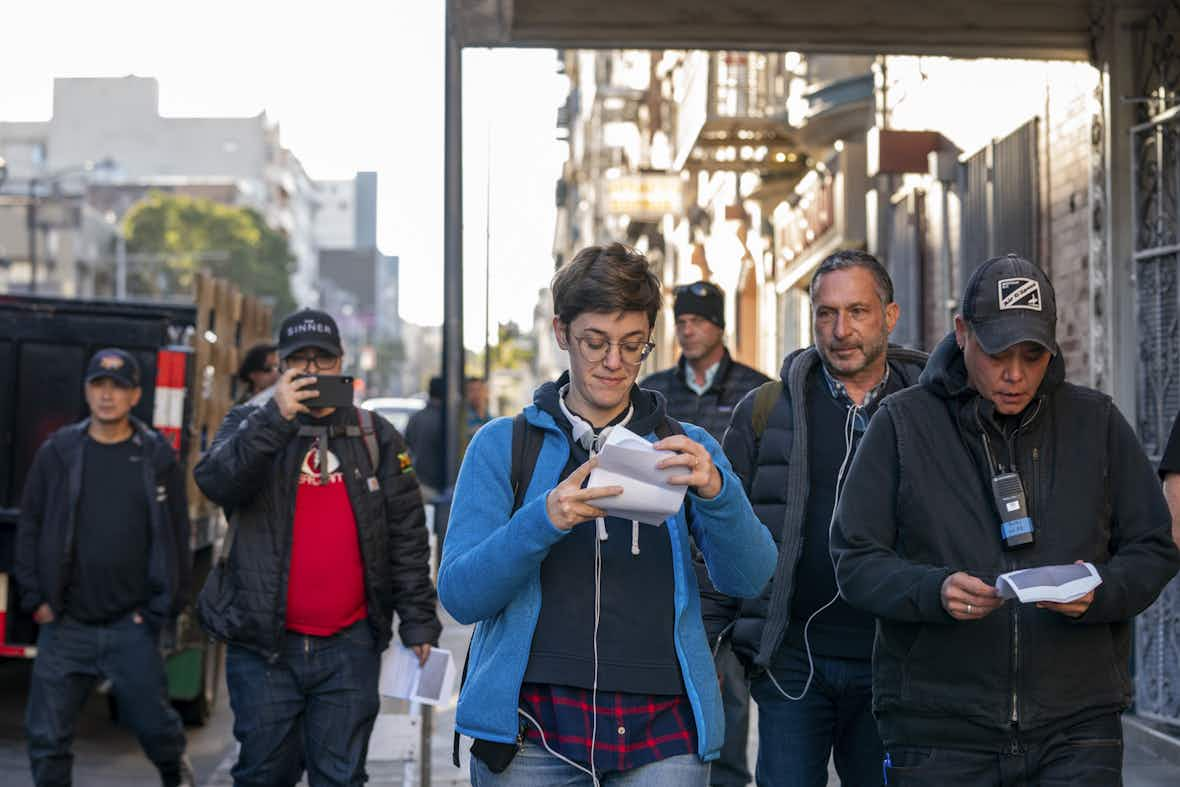 Lauren Morelli takes Colin Crummy behind the scenes on Tales of the City, Netflix's new drama set in San Francisco.

Television writers' rooms are trending. Arguably, given that the writing room decisions were the only real topic of conversation on Reddit, they were the stars of the Game of Thrones finale. Some (like the team behind Orange is the New Black) have such prominence that they have their own Twitter feed. And they are so demand, in an era of Peak TV, that they have spawned sub divisions like mini rooms (a catch all term for new, faster ways of developing show ideas – many of which will not even make it to pilot).
Like all things television right now, the writers room has gotten starry, particularly at Netflix, the streaming giant which is driving so much innovation. We imagine it like a big creative factory, where scribes from G.L.O.W. get to break bread and share plot twists over lunch with the team behind Sex Education. ​"Oh that sounds lovely but that is not what happens," laughs Lauren Morelli, a former writer on Orange is the New Black, now in charge of the writers' room on Netflix's newest show, Tales of the City, which is set in San Francisco.
Despite the setting of the show, they didn't decamp to the Bay Area for pre-production. ​"We rented an office in Hollywood for five months," Morelli confirms. ​"We had the really sad version of San Fran instead. We had maps and pictures of San Francisco."
Morelli did have the nine novels by Armistead Maupin, which the new series reimagines, as her main reference point. Tales of the City started out as a newspaper column penned by Maupin in 1976; it then went on to become a much loved book series and the subject of two TV adaptations, all of which, in their time, broke the mould for queer representation.
The sudsy drama unfolds around strait-laced Mary Ann Singleton, an Alice in Wonderland type who takes up lodgings at 28 Barbary Lane. Here, mingling with the other, sexually diverse residents, Singleton (and the audience's) eyes are opened to a whole, new queer world. This revival sees her return for the 90th birthday of landlady Anna Madrigal. The new show honours the past (Singleton and Madrigal are played by original cast members Laura Linney and Olympia Dukakis) while updating cast, characters and perspectives to better represent the contemporary LGBTQ+ community.
This is where Morelli, who is gay, originally came in. She helped flesh out the show's main, young lesbian character, Shawna, played by Ellen Page. ​"They just wanted to make sure they were getting her voice right and that they were authentically portraying a young queer woman," Morelli, who is married to Orange actor Samira Wiley, says. ​"Things snowballed from there. I wrote a draft of the entire pilot and then when Netflix picked up the series, they asked me to show run. It went from zero to sixty fairly quickly."
One of Morelli's first decisions was to hire an entirely queer writers room. ​"I liked the statement of it," she explains. ​"I know what it's like to be the only gay person to walk into any room. Whether that's the room where we're having Christmas dinner or the space in which you work. We've become so accustomed to having to come out, to explain ourselves, having to represent a specific identity for a group of people, which isn't fair."
So, on a show predominantly about the experiences of queer people, Morelli needed more than one LGBTQ+ voice in the room. ​"I truly didn't understand app culture for gay men because it is not a part of my life," she says, by way of example. ​"I have gay male friends who talk about it but not until we were in the writers' room and having really vulnerable, intense conversations about what that looks and feels like did I really understand how ingrained it is in the day to day life of most gay men. If I'd sat down to write this show myself, I'd definitely gotten that wrong because it would have been an approximation." In the end, she hired five people, all queer, for the job.
Like Orange before it, Tales leans into on the intersectionality of its characters. Anna Madrigal is an elderly trans woman, Michael ​'Mouse' Tolliver (played by Looking's Murray Bartlett in this reboot), is a white gay man who is in mid life and HIV+. New characters include Jake, a young trans man of colour.
These updates take show into the heart of current LGBTQ+ concerns, and conflicts. In episode four, at a dinner party with a group of middle aged, cisgender, white gay men, the only younger, queer person of colour present calls them out on their transphobic language. One of the older men takes issue with being policed by a younger generation that doesn't know how good it has it. The scene erupts in arguments about privilege, race, class and queer history.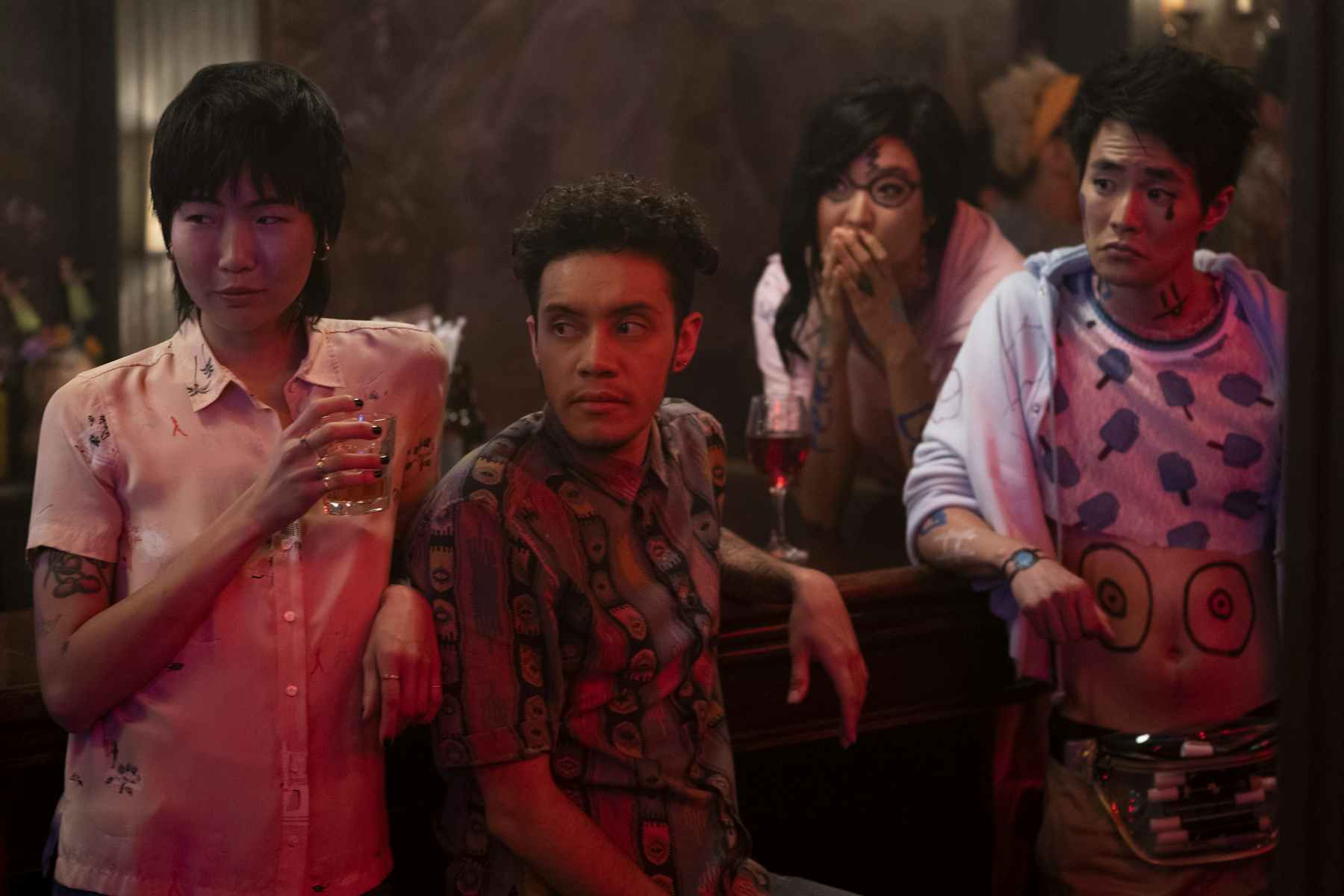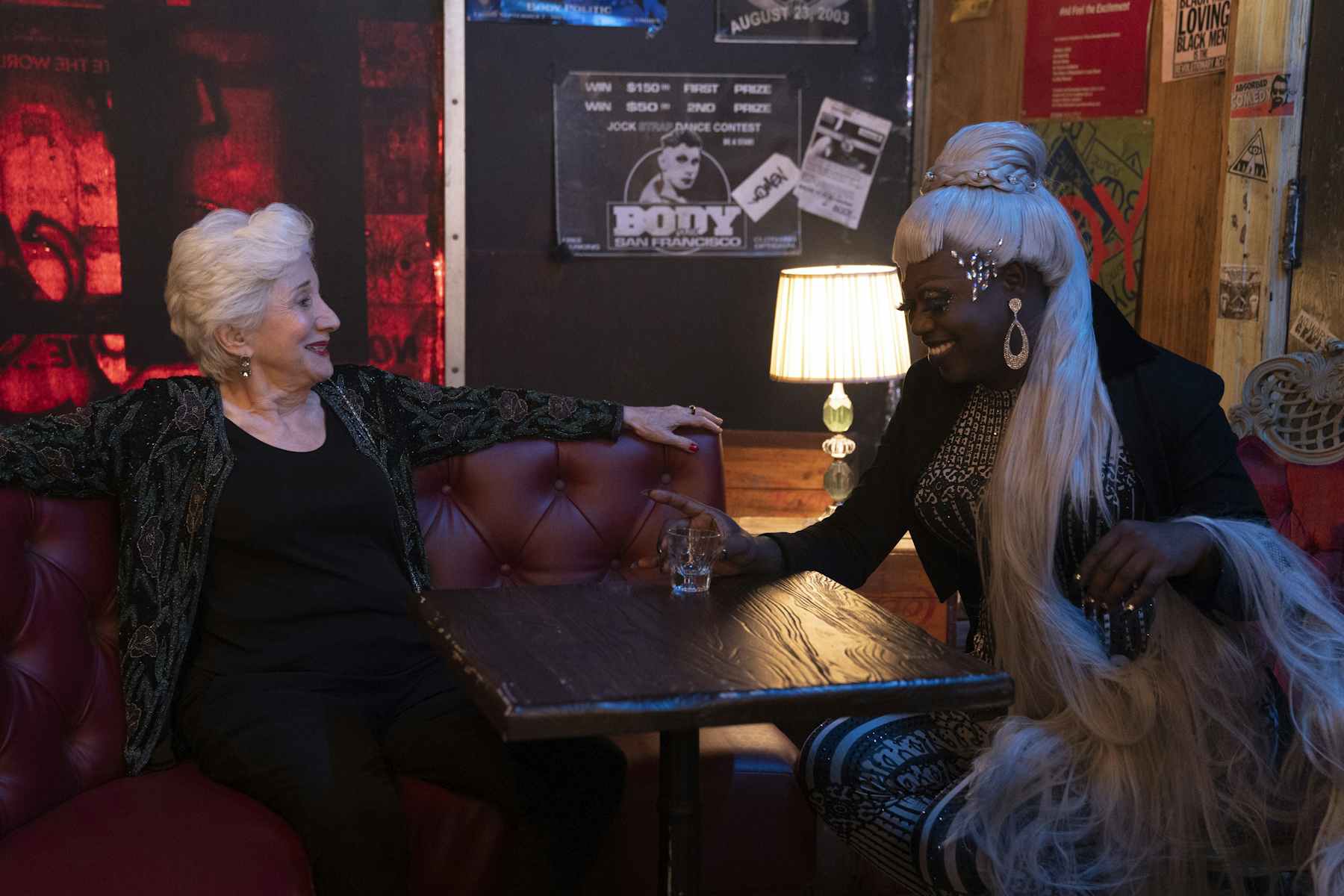 In the writers' room, the storyline was equally divisive. ​"Andy Parker, who wrote the episode, brought in the original scene and people were very divided on it," says Morelli. But that was good, the showrunner thinks. ​"It's impossible to not bring your own felt experience into those conversations. Those immediate visceral responses helped us fine tune it until we got it to a place where hopefully you can be in either one of those characters' shoes and understand from an empathetic place where they are coming from."
The writing room has to be a safe place for honest conversations, says Morelli, who actually came to realisation she was gay while writing on Orange (she's written about it here, if you want the full drama). On Tales, this process continued beyond the writers' room and onto the show's set, where cast and crew include many LGBTQ+ hires. ​"You get on set and you can turn to Garcia [a trans non binary actor who plays Jake] and ask how does this feel to you?" says Morelli. ​"It was this evolution that hopefully lands you in a place that feels more honest than it would have been if it had to have been just one person trying to imagine what these things might be like."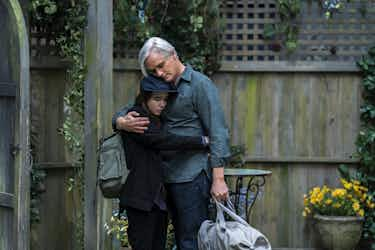 Tales of the City streams on Netflix from 7thJune

More like this