Blinders, Noughts + Crosses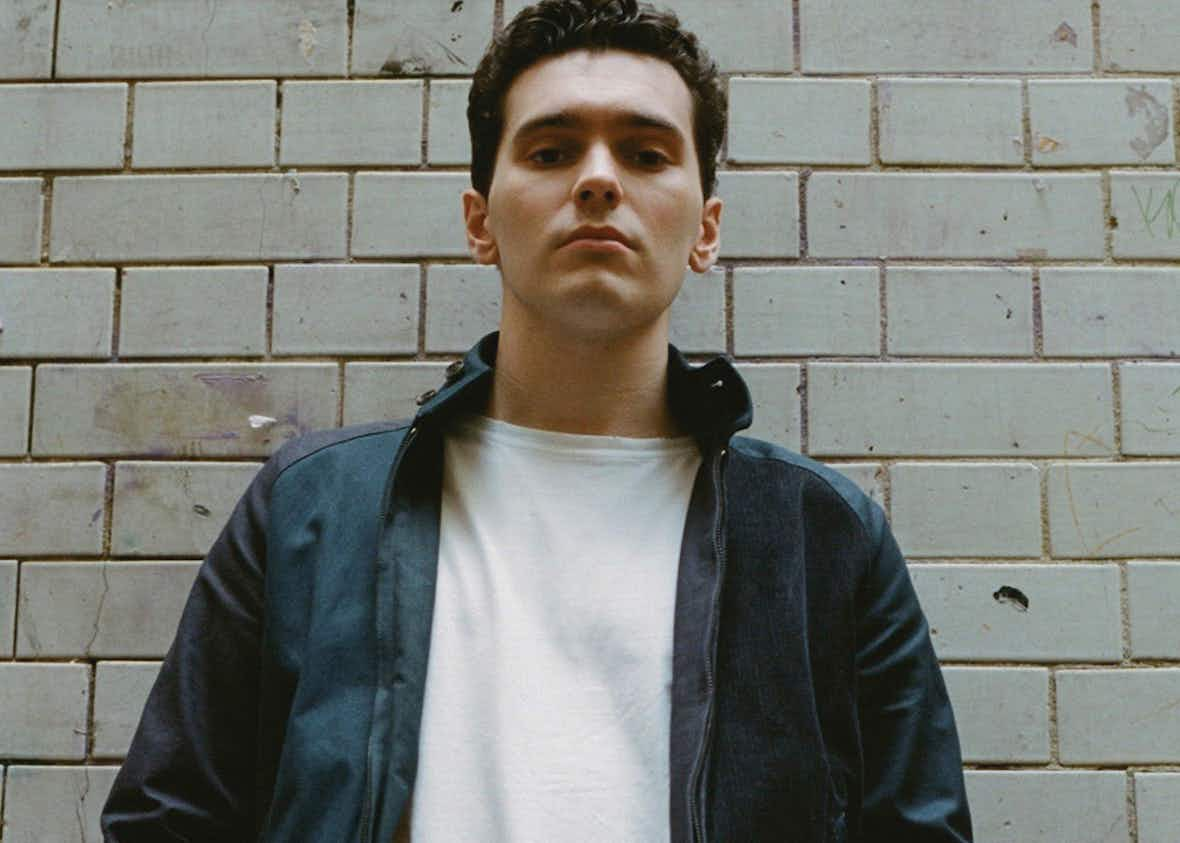 In the ring or on the screen, actor Jack Rowan is landing all the right punches.
Another night, another swanky party invite for the fast-rising actor. This evening, Jack Rowan's on the guest list for a special London screening of Pedro Almodovar's latest. But, to be honest, it sounds a bit like hard work.
"If I go, I have to show up," the 22-year-old says, face curdling at the thought of attending as Some Kind of Celebrity. ​"I'd rather just go to the pub."
This just about sums him up. Rowan's as down-to-earth as they come, even as his 2019 scales ever greater heights. This August Bank Holiday weekend he returns to British TV screens in Peaky Blinders, his second series on the BBC's still-got-it drama about tough – but ever-so-stylish – early 20th century British gangsters, led by Cillian Murphy's charismatic Thomas Shelby. Rowan reprises his role as gypsy boxer and reluctant Blinder, Bonnie Gold, in the show's highly-anticipated fifth season, the return of which is heralded by its own arts festival in Birmingham next month.
"After boxing for the Blinders, he's a known guy," he explains of Gold's journey. ​"He knows his involvement is positive and negative, d'you know what I mean? You get to do that big fight, but now people know who you are. Now you're infamous."
That description of his character's progress could almost be applied to Rowan's own career. The Londoner was a sensation in his first proper acting role, in Born To Kill, the 2017 Channel 4 drama about a 16-year-old schoolboy with a psychopathic emotional hinterland. Chillingly compelling, Rowan stole the show from vastly more experienced co-stars Daniel Mays, Romola Garai and Richard Cole, and went on to win the Welsh BAFTA for Best Actor.
"That will forever be in my heart," he smiles. ​"It was the first time anybody ever chose me. At the time I was a risk, d'you know what I mean?"
Already this year he's enjoyed another first: Rowan was offered a role on the short Adulting without having to audition. ​"That's an honour to me," he beams of a 30-minute drama billed as ​"a moving story about a neuro-diverse girl and a lost boy." The film is part of Channel 4's anthology series On The Edge, which selects work from new writers and uses fresh talent to produce it. Airing in October, ​"it's a whole project of people lifting each other.
"I was proud to be a part of it because it's helping people grow. If I can be a part of your short film and it's a director's first major credit then I'm fucking on it," he says passionately, then promptly apologises for swearing. ​"You don't even need to pay me."
Also in the bag is his first feature film lead. In Boys From County Hell he plays a fun-loving vampire-slayer (with an accent borrowed from his Northern Irish dad). ​"This is well playful," he laughs. ​"This kid don't take nothing seriously."
Then, in early 2020, an even bigger moment: Rowan co-leads the BBC's much-anticipated adaptation of the first book in Malorie Blackman's beloved Noughts + Crosses series. The groundbreaking 2001 novel is set in a parallel universe where blacks (Crosses) reign over whites (Noughts). It's no exaggeration to say this has been waited on by an entire generation of young adult readers. As Rowan notes with palpable respect for Blackman's work: ​"The story is incredibly unique and very ahead of its time."
He plays Callum, a poor Nought kid who falls in love with Sephy, a politician's daughter – and a Cross – played by newcomer Masali Baduza. In a world where difference is demonised, their star-cross'd, mixed-race romance is crushed by the authorities. Callum turns to terrorism in the fight for freedom.
It's a big role, and an important, timely one. And possibly a controversial one, too. When I put all this to Rowan when we meet for drinks in a private members' club in London's Soho, he nods.
"As an actor, I feel like I've gone another level up. I've gone through things as Callum I've never had to go through myself."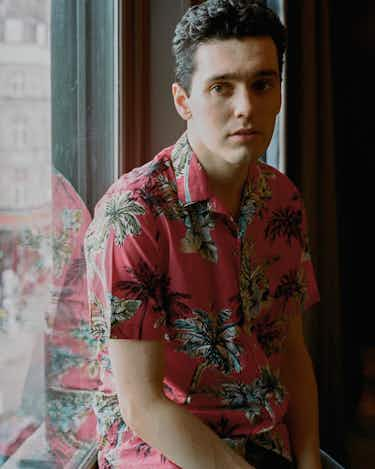 Filming in South Africa – which only unshackled itself from apartheid three years before Rowan was born – intensified this. ​"That's crazy, right?" he says, eyes widening. He's aware as anyone that the bitter legacy of apartheid lives on. ​"Twenty-five years in history is nothing. They still have trouble, they still have problems. It's very raw there. That brought a whole other layer to [filming]."
Shooting one particular scene, the ongoing tensions and contradictions hit home.
"You've got perhaps the more privileged white supporting artists playing oppressed Noughts," he says of the extras onset, ​"and the more poverty-stricken black guys as Cross police officers, battering us." He shakes his head. ​"That's recent history, but in reverse. I've never had to experience that before. Sometimes I'd sit there and say: damn, I'm a long way from south London."
At least he had fellow south Londoner Stormzy – or ​"Mike", as Rowan calls him – alongside him for the grime star's much-hyped cameo. ​"It was amazing to have that Life Moment. Like, yeah, cool, Stormzy!"
Born in south London in 1997, Jack's first love was boxing. Picking up the gloves at a local Streatham club aged 10, he thought his path was set. ​"I felt like I meant something. There was something magical about the sport."
He only tried his hand at acting after injury kept him out of the ring for 16 months. To fill the time he joined a Saturday morning drama group ("I wouldn't really call it a ​'school'") in Camden, north London, eventually landing his first ever acting job in a 2015 episode of long-running TV crime drama Silent Witness. It was also the day of his 25th fight.
"What a day! That was a great first job to get – I'd gone from nothing to an established show. I was just happy-go-lucky," he gushes, still grateful.
Boxing taught him the importance of work ethic and self-discipline. At teenage house parties he would stay sober, sneaking off to fill his beer can with water; he didn't want to miss out, but he always needed to be ready. As he says: ​"If you turn up to the boxing ring unprepared, you'd get found out. It's the same turning up on set. I always come prepared."
Despite – or because of – his increasingly busy slate, Rowan still lives with his mum. On paper at least. He estimates he's only been home eight weeks this year.

Mum might have to get used to seeing even less of him. If Noughts + Crosses is even halfway as good as the source books, Rowan is on the cusp of major stardom. But true to form, modest Jack Rowan credits the story, not the star.
"It's because it's important, especially on such a big channel as BBC1. It's good that they're putting out a show that's so risk-taking, that challenges people's ideas."
Before all that, though, comes the return of Peaky Blinders, the show that's put Jack Rowan front and centre in the nation's living room. It's already given him a career highlight, at the end of the last series.
"When I was a kid, I used to dream of winning a boxing title, and I got to do that in the final episode. I knock him out, bang, and I'm on the rope and I've got hundreds of people screaming back at me going: ​'YEAH!' And I'm going: ​'Yessss!' Spotlight, camera, all of it.
"I realised then: that was a dream come true. It was fictional, but I got my moment. I got the dream."
Peaky Blinders returns at 9pm on Sunday 25th August on BBC1; episode two airs at 9.30pm on Monday 26th August.

More like this