Julia Stiles, ​

'

90s icon, doesn't go for the flashy roles
Stiles plays a journalist in the all-female crime comedy Hustlers, taking stock of how a group of sex workers scammed a succession of rich men.
It may be the time delay on our phone line, but more likely it's that Julia Stiles is so poised that she takes a good two or three seconds before answering questions. When her voice eventually comes, after maddening moments where you think the connection has failed, it's that familiar, reassuringly deep and thoughtful tone that you know so well from 10 Things I Hate About You, or the Bourne films. Stiles, 38, is grounded; there's something appealingly sensible about her.
We're talking to promote her appearance in the new film Hustlers by director Lorene Scafaria, which tells the true story of a group of strippers who conned rich clients out of money. The episode was the subject of a viral story in New York Magazine by the journalist Jessica Pressler. Stiles plays Elizabeth in the movie, a character based on Pressler, and seen interviewing the movie's motley crew of fraudsters.
"It's not the flashiest part," she admits. ​"It's not one of the dancers. But upon reading the script I was like, ​'I don't care if I have to sweep the floor, or make sandwiches for everybody, I'll do anything to be in this movie.' I just thought Lorene's take on it was so interesting, and I actually did find that there was a lot to the role of the journalist."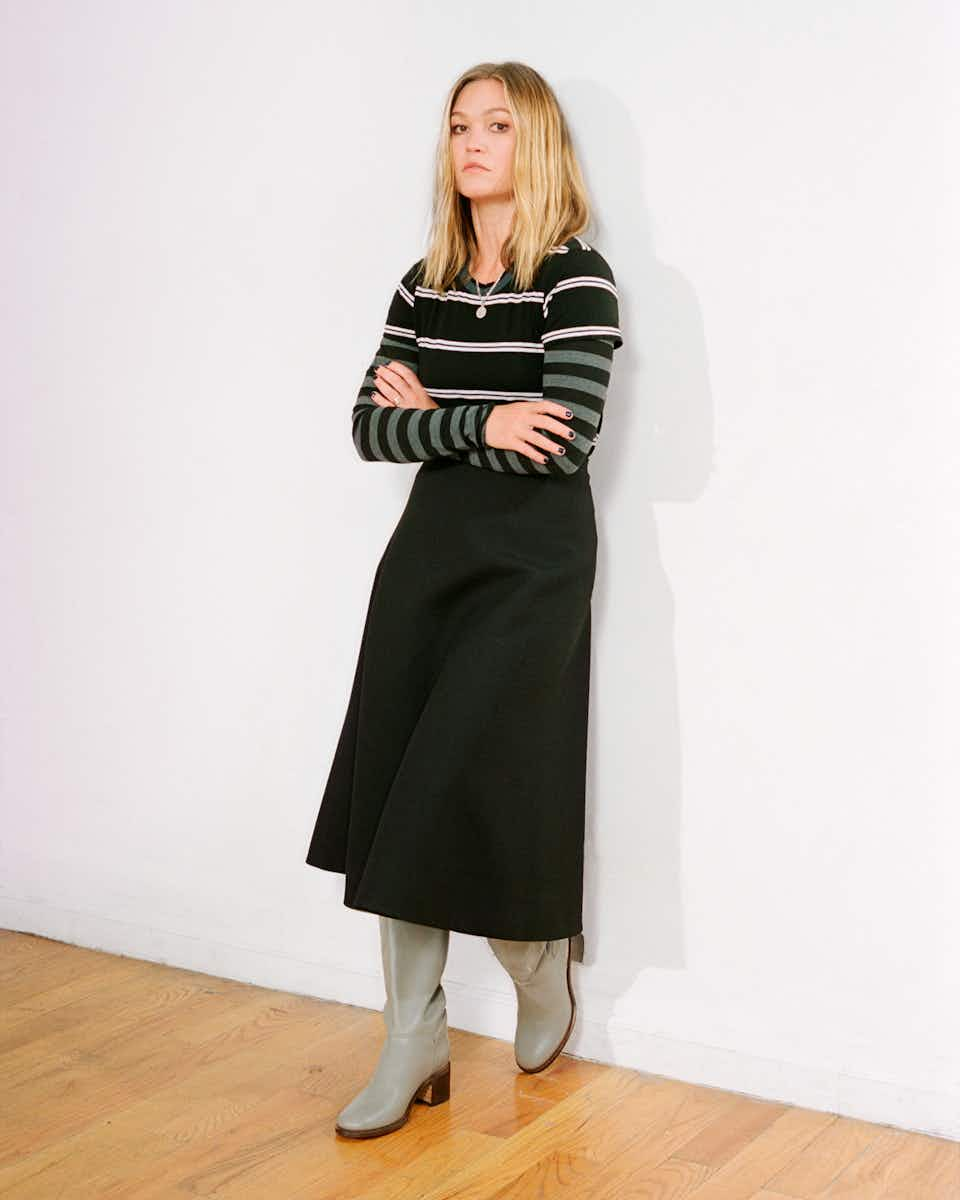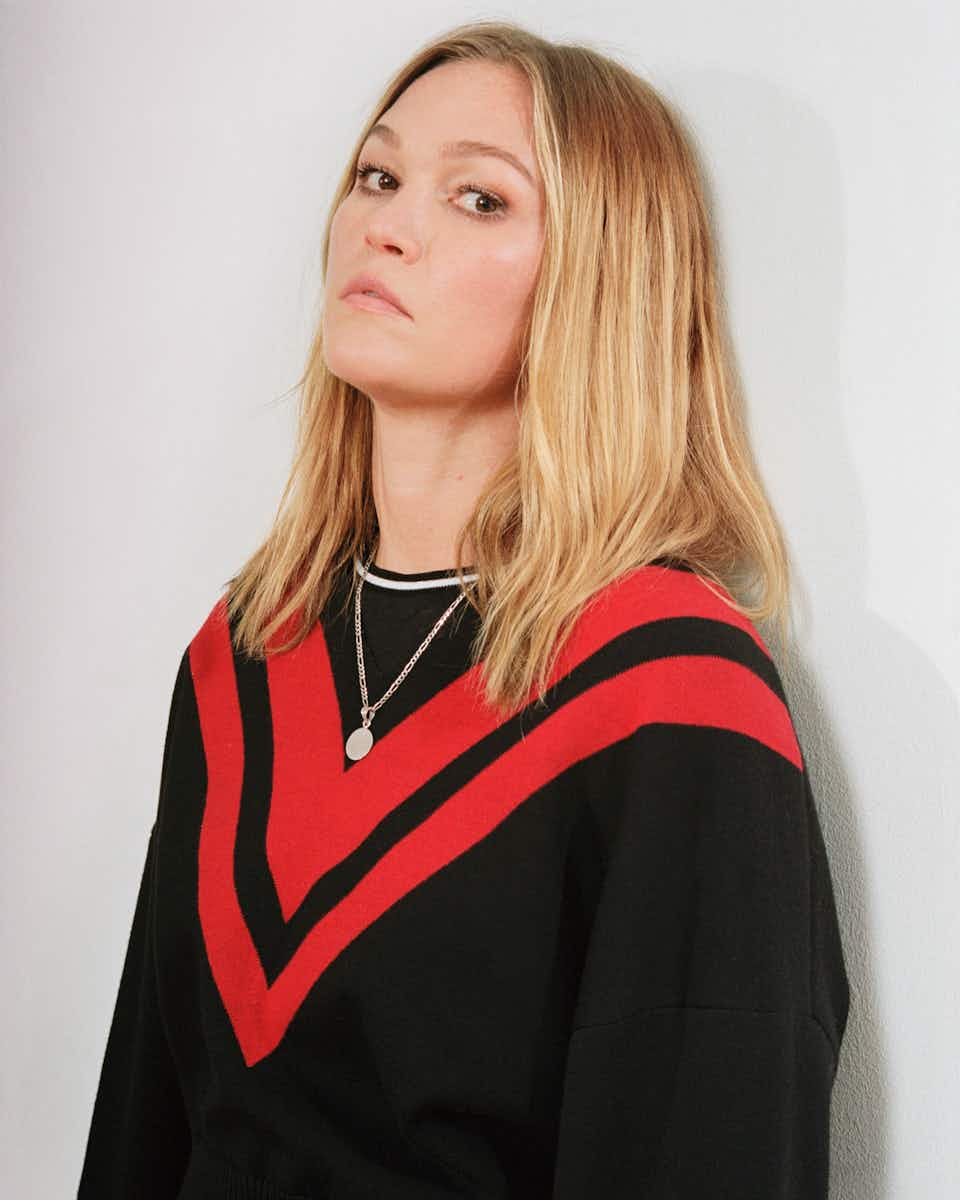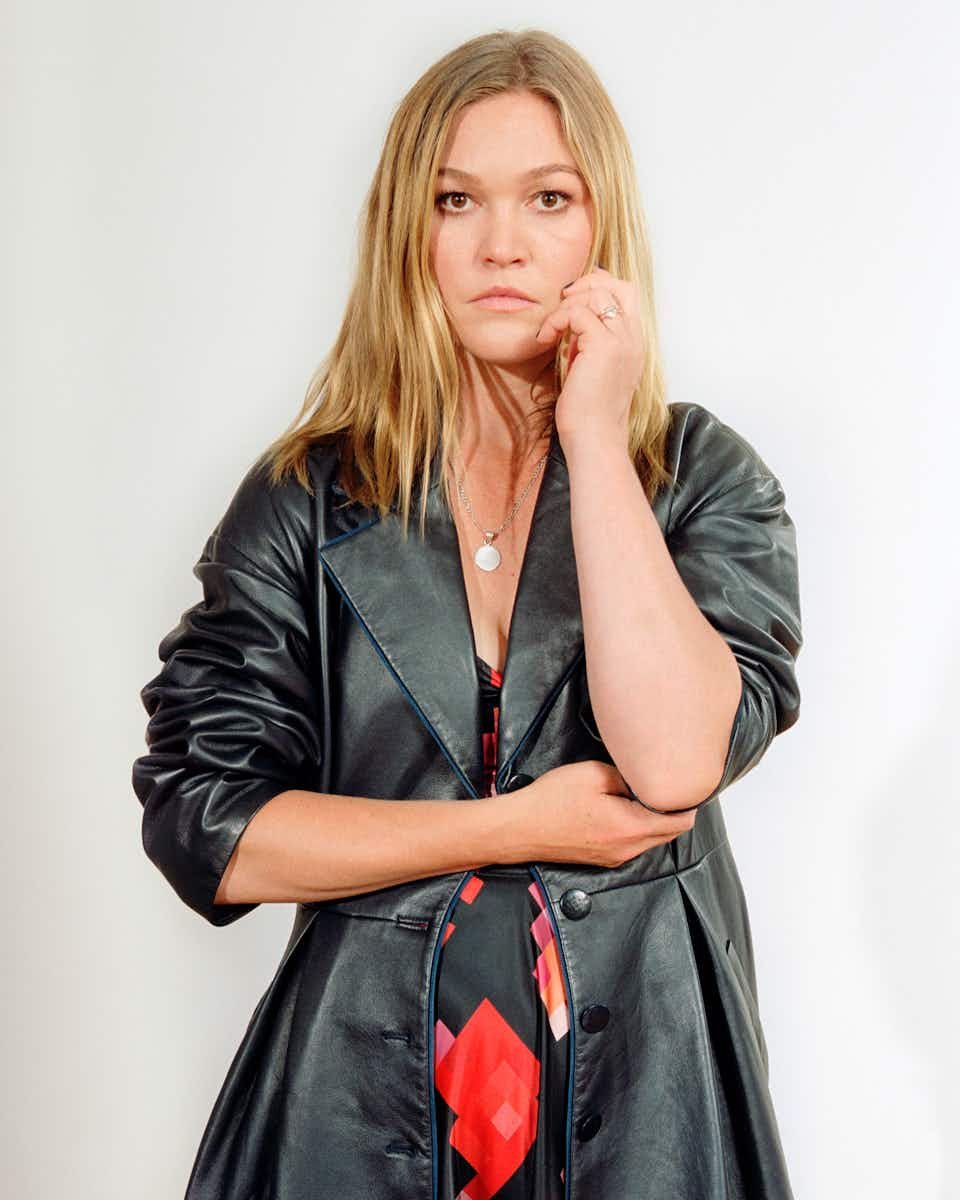 Stiles's genuine enthusiasm for the project shines through. She's taking questions about the movie during a small vacation she has set for herself before resuming filming on the third season of her Sky Atlantic series, Riviera, in Europe. And she talks with real enthusiasm and knowledge of her appreciation for Scafaria, making the point that she had begun to make a name for herself well before female directors started to be given more chances. ​"What impresses me a lot about her is that she established herself as a director before there was a market for female directors, or an interest in hiring more female directors."

You get the sense that Stiles finds things are changing, slowly but surely, in a positive way for women. I ask her if she thinks the movie happened because people are starting to be more interested in female stories. ​"I think so, yeah. That's also the reason that studios had passed on it for so long: they saw the female experience as a hindrance – but now it's become something positive and lucrative." She sees the film's themes of empowerment – these women are ​"finally taking control" even though they commit crimes – as a positive. Stiles is similarly upbeat when I question her about how she experiences motherhood on set (Riviera have adapted well to her needs as a parent of a young child. ​"They do what they can to help me," she says, shouting out her nanny) and what the future holds for her as an actor.
As a former child star (she played Harrison Ford's daughter in The Devil's Own), and someone who made a transition to young adult roles as a star of smart teenage movies, Stiles has had an interesting and unconventional career. I ask her about something that has always intrigued me: in the early 2000s, when her fame was at its height, Stiles chose to play in not one but two movies (Save The Last Dance and O) where her character was in a biracial couple. This was not common practice at the time, and it's still incredibly rare even now to see mixed race couples onscreen. Did she have a sense that it was considered risky, or that there was any pushback? She pauses.
"I was probably naive, thinking that the issue of interracial romance wasn't an issue still. I naively thought we were over that prejudice. Looking back on it, we obviously aren't, and it's probably gotten worse. But I didn't have any hesitation about telling those stories. I think one thing that surprised me in the making of those films was that there was resistance from the African-American side, particularly women." And then she lets slip, almost casually, that she received hate mail for these performances. ​"Yeah – to my college," she says. ​"To the point where the school was alerting my parents and wondering if they should get security involved." She tells me she's never spoken about this in an interview before.
Stiles is at her best when viewing the industry as a whole. She has an obvious appreciation for good writing, and a great capacity to step back and look at her career, and to see the economics and workings of the film world. This comes out when I ask her about her long-held passion project to film Sylvia Plath's The Bell Jar. For a long time she held the rights to the book but could never get the movie financed. ​"Part of me accepts it and part of me regrets it. I think my big mistake was talking about it in interviews. We spent many, many years trying to get somebody to finance it and nobody would touch it. They said it was too dark. I think there wasn't an appetite for female-driven stories at that point, and it was an uphill battle that I ended up letting go."

This feminist vein comes up in her conversation over and over, such as when Stiles is talking about her love for the work of Glengarry Glen Ross director David Mamet; she notes that she appreciates his ​'musicality' but is careful to address criticisms of his work for being sexist. And when I ask her how she feels when looking forward to the rest of her career, she says, ​"I feel optimistic! I feel there's been a shift in the industry, where ten or 15 years ago I would have been worried about being at this point in my life career, but now I think opportunities are getting better and better for me and my peers." She means women by this, of course, but is too subtle to state it so bluntly.
We wrap things up, chatting about being parents, and I find there's something so amiable and relaxed about Stiles, who apologises twice for keeping me waiting for our interview. It's not a problem, I chirp – and with a deep, ​"OK. Bye!" she is gone.
Hustlers is out in cinemas on September 13th. Photography assistant: Tim O'Connell. Production assistant: Vlada Dyecheva. Styling assistants: Arnold Kratch, Natalie Matsuda. Makeup: Lisa Aharon. Hair: Nathan Rosenkranz for KMS HairCare at Honey Artists. Special thanks to Starr Street Studios.

More like this