Julia Stiles, ​

'

90

s icon, doesn't go for the flashy roles
It may be the time delay on our phone line, but more like­ly it's that Julia Stiles is so poised that she takes a good two or three sec­onds before answer­ing ques­tions. When her voice even­tu­al­ly comes, after mad­den­ing moments where you think the con­nec­tion has failed, it's that famil­iar, reas­sur­ing­ly deep and thought­ful tone that you know so well from 10 Things I Hate About You, or the Bourne films. Stiles, 38, is ground­ed; there's some­thing appeal­ing­ly sen­si­ble about her.
We're talk­ing to pro­mote her appear­ance in the new film Hus­tlers by direc­tor Lorene Sca­faria, which tells the true sto­ry of a group of strip­pers who conned rich clients out of mon­ey. The episode was the sub­ject of a viral sto­ry in New York Mag­a­zine by the jour­nal­ist Jes­si­ca Pressler. Stiles plays Eliz­a­beth in the movie, a char­ac­ter based on Pressler, and seen inter­view­ing the movie's mot­ley crew of fraudsters.
"It's not the flashiest part," she admits. ​"It's not one of the dancers. But upon read­ing the script I was like, ​'I don't care if I have to sweep the floor, or make sand­wich­es for every­body, I'll do any­thing to be in this movie.' I just thought Lorene's take on it was so inter­est­ing, and I actu­al­ly did find that there was a lot to the role of the journalist."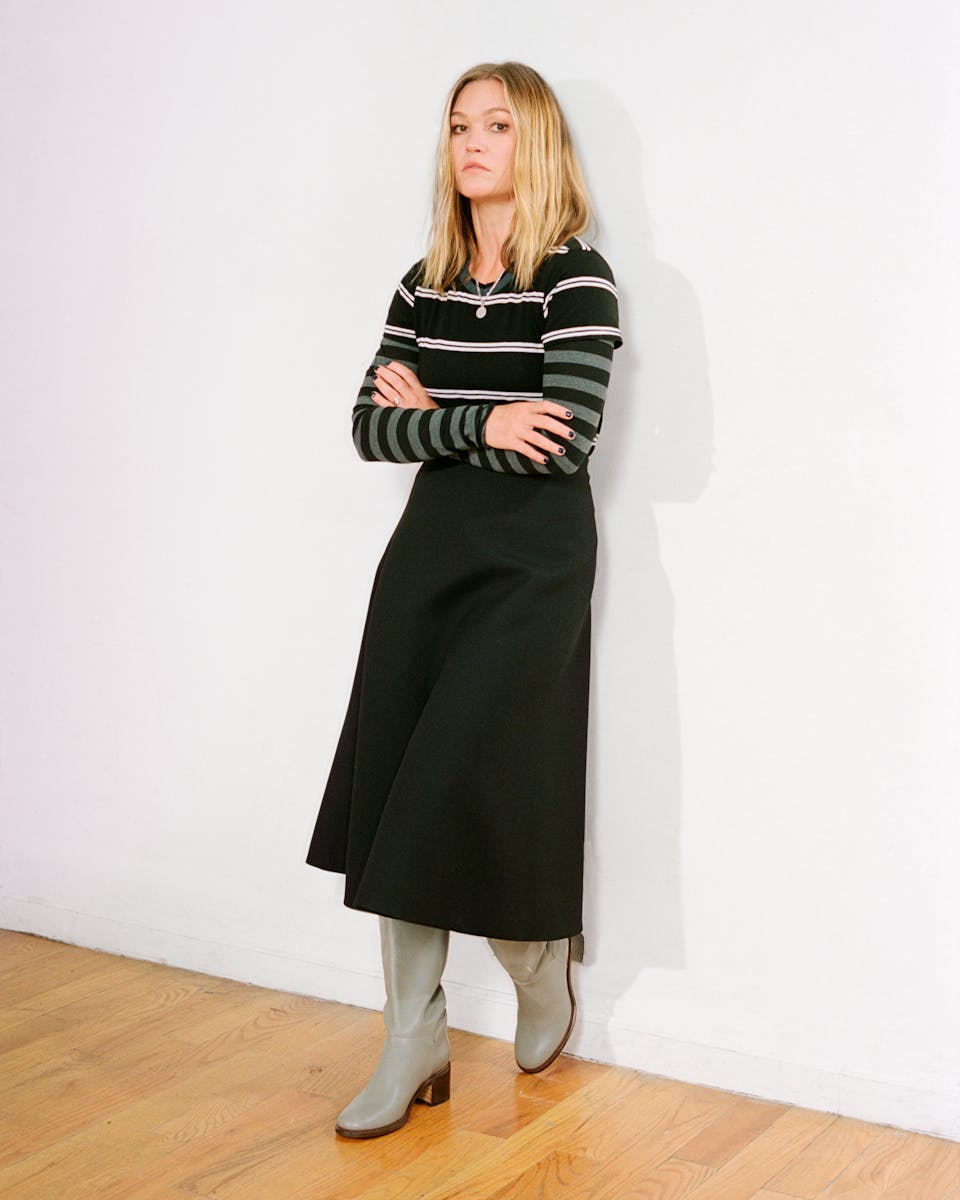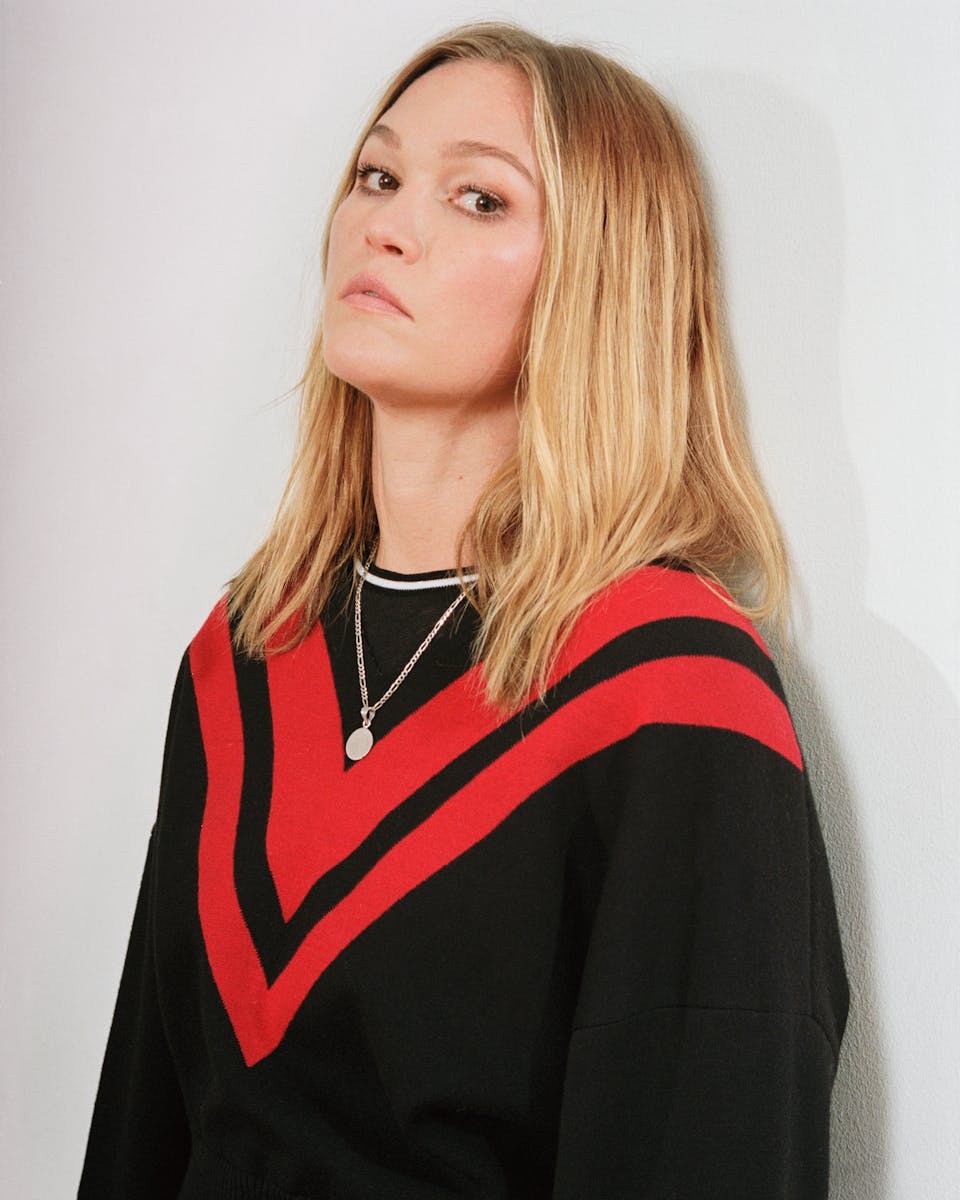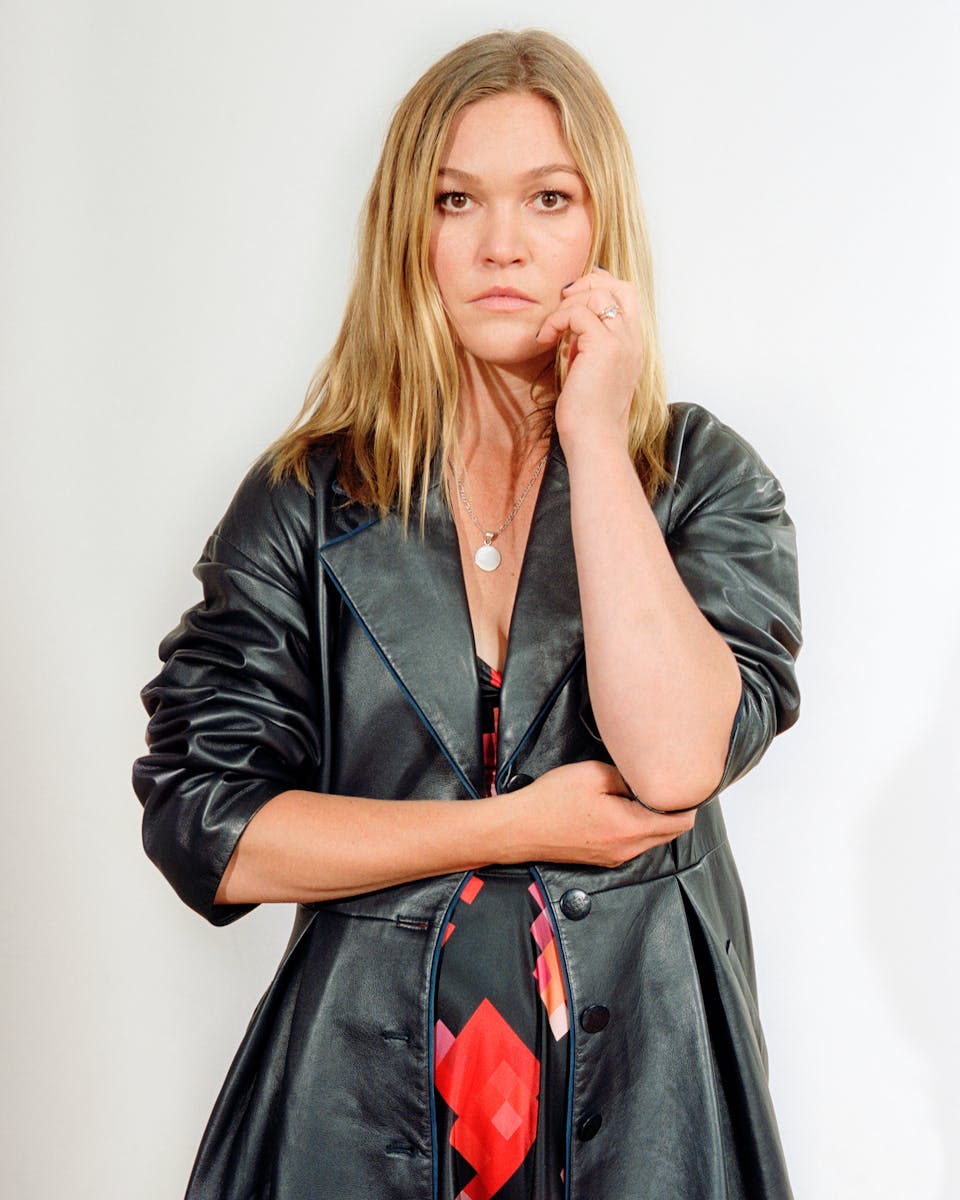 Stiles's gen­uine enthu­si­asm for the project shines through. She's tak­ing ques­tions about the movie dur­ing a small vaca­tion she has set for her­self before resum­ing film­ing on the third sea­son of her Sky Atlantic series, Riv­iera, in Europe. And she talks with real enthu­si­asm and knowl­edge of her appre­ci­a­tion for Sca­faria, mak­ing the point that she had begun to make a name for her­self well before female direc­tors start­ed to be giv­en more chances. ​"What impress­es me a lot about her is that she estab­lished her­self as a direc­tor before there was a mar­ket for female direc­tors, or an inter­est in hir­ing more female direc­tors."

You get the sense that Stiles finds things are chang­ing, slow­ly but sure­ly, in a pos­i­tive way for women. I ask her if she thinks the movie hap­pened because peo­ple are start­ing to be more inter­est­ed in female sto­ries. ​"I think so, yeah. That's also the rea­son that stu­dios had passed on it for so long: they saw the female expe­ri­ence as a hin­drance – but now it's become some­thing pos­i­tive and lucra­tive." She sees the film's themes of empow­er­ment – these women are ​"final­ly tak­ing con­trol" even though they com­mit crimes – as a pos­i­tive. Stiles is sim­i­lar­ly upbeat when I ques­tion her about how she expe­ri­ences moth­er­hood on set (Riv­iera have adapt­ed well to her needs as a par­ent of a young child. ​"They do what they can to help me," she says, shout­ing out her nan­ny) and what the future holds for her as an actor.
As a for­mer child star (she played Har­ri­son Ford's daugh­ter in The Devil's Own), and some­one who made a tran­si­tion to young adult roles as a star of smart teenage movies, Stiles has had an inter­est­ing and uncon­ven­tion­al career. I ask her about some­thing that has always intrigued me: in the ear­ly 2000s, when her fame was at its height, Stiles chose to play in not one but two movies (Save The Last Dance and O) where her char­ac­ter was in a bira­cial cou­ple. This was not com­mon prac­tice at the time, and it's still incred­i­bly rare even now to see mixed race cou­ples onscreen. Did she have a sense that it was con­sid­ered risky, or that there was any push­back? She pauses.
"I was prob­a­bly naive, think­ing that the issue of inter­ra­cial romance wasn't an issue still. I naive­ly thought we were over that prej­u­dice. Look­ing back on it, we obvi­ous­ly aren't, and it's prob­a­bly got­ten worse. But I didn't have any hes­i­ta­tion about telling those sto­ries. I think one thing that sur­prised me in the mak­ing of those films was that there was resis­tance from the African-Amer­i­can side, par­tic­u­lar­ly women." And then she lets slip, almost casu­al­ly, that she received hate mail for these per­for­mances. ​"Yeah – to my col­lege," she says. ​"To the point where the school was alert­ing my par­ents and won­der­ing if they should get secu­ri­ty involved." She tells me she's nev­er spo­ken about this in an inter­view before.
Stiles is at her best when view­ing the indus­try as a whole. She has an obvi­ous appre­ci­a­tion for good writ­ing, and a great capac­i­ty to step back and look at her career, and to see the eco­nom­ics and work­ings of the film world. This comes out when I ask her about her long-held pas­sion project to film Sylvia Plath's The Bell Jar. For a long time she held the rights to the book but could nev­er get the movie financed. ​"Part of me accepts it and part of me regrets it. I think my big mis­take was talk­ing about it in inter­views. We spent many, many years try­ing to get some­body to finance it and nobody would touch it. They said it was too dark. I think there wasn't an appetite for female-dri­ven sto­ries at that point, and it was an uphill bat­tle that I end­ed up let­ting go."

This fem­i­nist vein comes up in her con­ver­sa­tion over and over, such as when Stiles is talk­ing about her love for the work of Glen­gar­ry Glen Ross direc­tor David Mamet; she notes that she appre­ci­ates his ​'musi­cal­i­ty' but is care­ful to address crit­i­cisms of his work for being sex­ist. And when I ask her how she feels when look­ing for­ward to the rest of her career, she says, ​"I feel opti­mistic! I feel there's been a shift in the indus­try, where ten or 15 years ago I would have been wor­ried about being at this point in my life career, but now I think oppor­tu­ni­ties are get­ting bet­ter and bet­ter for me and my peers." She means women by this, of course, but is too sub­tle to state it so bluntly.
We wrap things up, chat­ting about being par­ents, and I find there's some­thing so ami­able and relaxed about Stiles, who apol­o­gis­es twice for keep­ing me wait­ing for our inter­view. It's not a prob­lem, I chirp – and with a deep, ​"OK. Bye!" she is gone.
Hus­tlers is out in cin­e­mas on Sep­tem­ber 13th. Pho­tog­ra­phy assis­tant: Tim O'Connell. Pro­duc­tion assis­tant: Vla­da Dyeche­va. Styling assis­tants: Arnold Kratch, Natal­ie Mat­su­da. Make­up: Lisa Aharon. Hair: Nathan Rosenkranz for KMS Hair­Care at Hon­ey Artists. Spe­cial thanks to Starr Street Studios.
---