Kaitlyn Dever: ​

"

Oh my God, I'm in a movie with George Clooney and Julia Roberts!"
Romeo and Juliet… and Rosaline. The Booksmart and Dopesick star on shaking up Shakespeare, loving Louis Vuitton – and defending Olivia Wilde.
"Admiral Shit-for-Brains". Montagues compared to a boy band. ​"Put your big swords back in your pants." A Juliet who doesn't enter the action until 19 minutes in. A masked ball where the music is a harpsichord‑y version of Robyn's Dancing On My Own.
And the force of nature that is Kaitlyn Dever.
On several levels Rosaline, Disney+'s larky new take on Romeo and Juliet (tagline: ​"Meet Romeo's Ex") is the version of the romantic Shakey perennial we didn't know we needed. But say it again: Kaitlyn Dever.

The star of Booksmart, Unbelievable and Dopesick ­– Golden Globe-nominated for the second and third of those – rocks in everything she does. And playing Rosaline​'s titular heroine, the cousin of the play's usual soppy star-cross'd lover, the 25-year-old Arizona native again doesn't disappoint. Tart of tongue and grumpy of demeanour, Rosaline starts the film linking poetry-spewing himbo Romeo before being chucked for Juliet, her goody two-shoes relative who's fresh from finishing school.
Soon Rosaline is fighting off the ​"toothless octogenarian" suitors picked by her dad (The Handmaid's Tale​'s Bradley Whitford), joshing with her cor-blimey English nurse (the ​'90s' Minnie Driver) and reluctantly helping cousin Juliet with a Cyrano-style plan to woo Romeo.
Dever phoned in during a Sunday afternoon in the Hamptons, boujie playground of America's East Coast elites, where Rosaline was being presented at the Hamptons International Film Festival. But first we wanted to know about her other recent start turn…
Happy Sunday, Kaitlyn. You've just been over this side of the Atlantic, in Paris, on the front row for Louis Vuitton. They've been dressing you for red carpets for a while. How was the show?
I went with my mom – she's never been to a fashion show before – and we got to sit front row. The music was super immersive, and the setting itself, surrounding the actual [runway], just outside of the clothes, was very cool. I love Louis Vuitton and I love the team… I had been wearing their clothes for a bit before I went to the show in Paris for the first time [in early 2020]. Their clothes are so comfortable and structured, but still have an elegant quality.
Of all the characters you've played, whose look or styling spoke to you most?
[With] my clothes on Booksmart, I just felt so much like Amy. Everything was so specific, down to the small patches on my jacket that I wore at the beginning of the movie, and the little [badges]. Even the little necklaces they gave me and Beanie [Feldstein]. No one ever really saw [those]. But it was something we put on every day and made us both feel like we were playing these characters. They felt really settled and lived in.
To the reader who says ​"What? Another version of Romeo and Juliet?", what do you say?
It's a blast of a movie, a completely different perspective of Romeo and Juliet that we haven't seen before: modernised music, the comedic tone, the dialogue… [And] it gives us a look at a character that was briefly mentioned in the original story. This movie really allows us to discover more about her.
I agree with you on the dialogue. Your character's response to the old sleeping potion/​faking death plan is priceless: ​"Mmm, ​'kay… Juliet that is quite possibly the dumbest fucking thing I've ever heard in my life." Is that the best response ever to that crucial plot device of Mr. Shakespeare?
I know! It really is the best response. At that point, as an audience member, you discover, oh, this is definitely [not] heading in the direction of the story we know. That response was one of my favourite lines.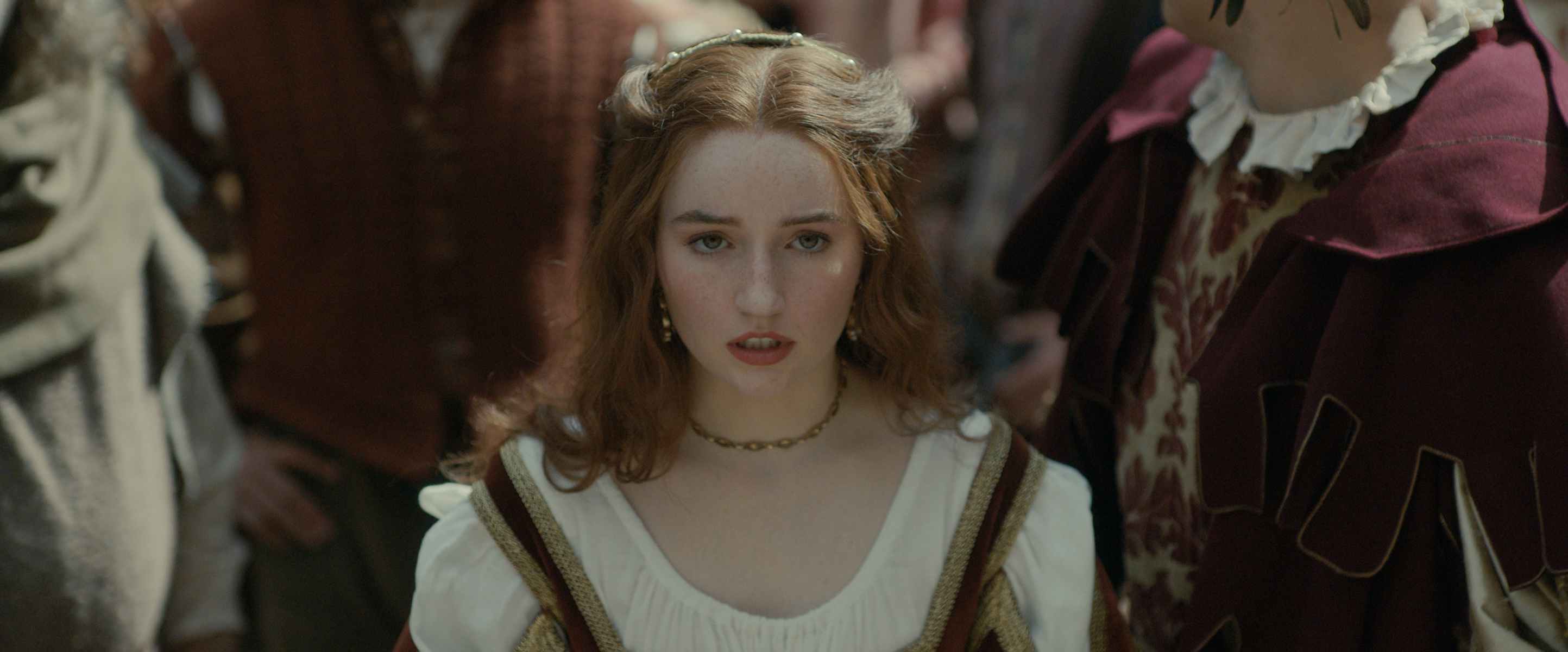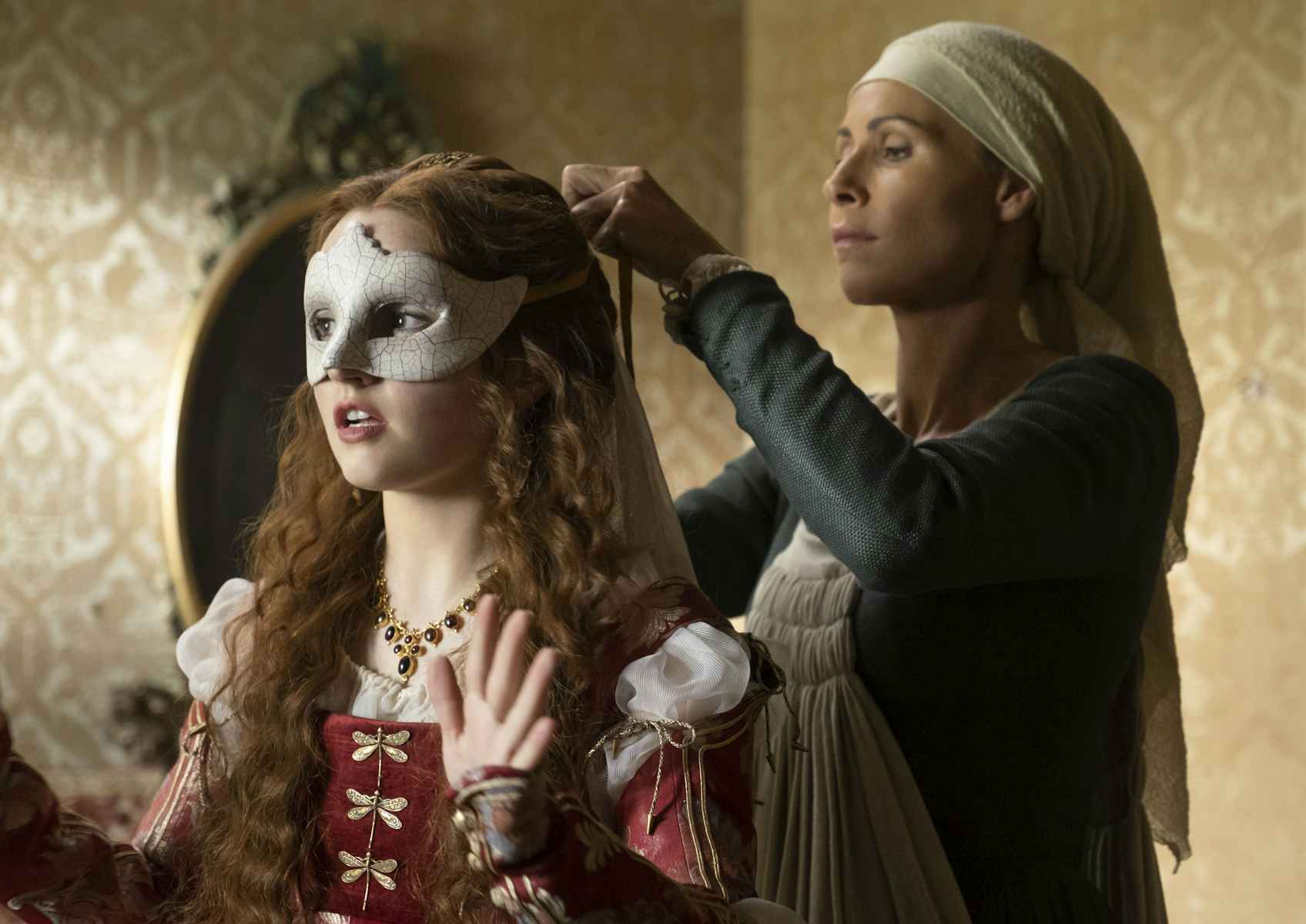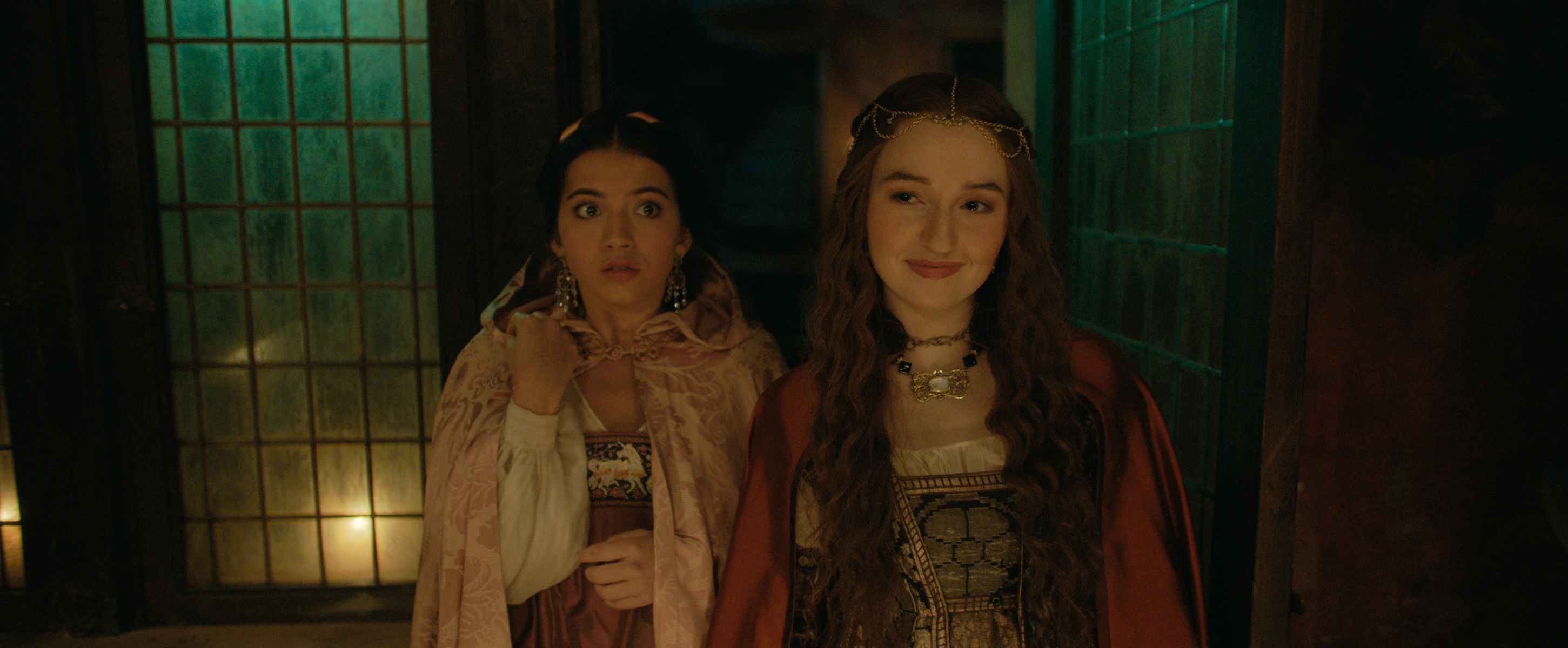 Dopesick: maybe the best TV drama I saw last year, if not the most important. I interviewed Will Poulter, who you also worked with on Detroit, and he was full of praise for you…
Oh, I just have to say by the way, Will Poulter is one of my favourite actors. So can you tell him that the next time you interview him? I really just love him just as an actor, but even more as a person.
Will certainly pass that along. A question I asked him about your character, Betsy, a miner who becomes addicted to OxyContin after seeking pain relief in the wake of a brutal workplace accident: what was the importance of her story to the drama?
It's so incredibly vital. Her journey is such a heartbreaking story, a story of true resilience. The way it was written, she is a composite character of the millions of people affected by the opioid crisis. What I learned in my research is that it is the most relentless drug, and it ruins people's lives. It completely changes your brain chemistry.
It was important to me to be able to soak up as much as I could in the research process, so I could get this character absolutely right, because of who she represented. Oftentimes when we depict people going through addiction, we tend to romanticise it, and sugarcoat it. A lot of times we see people come out the other end of it. Which does happen. But it more often happens that people don't make it through. It's important to be able to see what the reality of the world is. And how many people OxyContin has affected.

You mentioned Booksmart earlier, which was directed by Olivia Wilde. What were your feelings for her when you saw how embattled she became during the making of her next movie, Don't Worry Darling, and in the run-up to its release?
[Exhales] Oh man… I think that… I don't really go online and read any of that stuff, because what I know is that I had an amazing time making that movie. Beanie and I have nothing but special memories, working with her. So that's really all that comes to mind with all of that!
Do you think a male director would have experienced what she experienced?
No, I don't. I don't think so.
You're Executive Producer on Rosaline. Is that something you want to do more of: producing, and/​or writing, and/​or directing?
Yeah. It was actually Olivia Wilde that gave me the extra [insight]. It was always a thought in the back of my mind, the prospect of directing something of my own. And I really have come to take that idea a little bit more seriously, and it is something I'd like to do in the future, for sure.
Your next movie is the thriller No One Will Save You. There's not much information out there about that film (IMDb only have: ​"An exiled anxiety-ridden homebody must battle an alien who's found its way into her home"). But I have read that it's almost entirely dialogue-free. Is that correct?
[Pause] Well, I don't want to say. Um… I think our director Brian Duffield wants to keep the plot under wraps as much as possible. What I can say is that it is a very different project, completely different from anything I've ever done. It was a total acting exercise. And I cannot wait for the world to see that movie.

Quick shout out to Ticket to Paradise, your romcom with Julia Roberts and George Clooney, in UK cinemas now. How was it working with two titans of Hollywood?
Just a dream! I mean, just one of them alone is overwhelming. But the fact that the two of them are in the movie, and that they're playing my parents, is a lot! On top of all of that, there's that nervousness that surrounds you: ​"Oh my God, I'm in a movie with George Clooney and Julia Roberts!"
To end on Rosaline: my other favourite line is when you take the piss out of the English accent of London-born actor Sean Teale's Dario. Where did you get that from?
Ha ha! I was literally just mimicking him… Dario is a new and made-up character. Rosaline, yes, she exists in the Romeo and Juliet world. But we don't know much at all about her. So that really allowed us to play with accents. The first man that my father is trying to set me up with has a Southern accent, which makes no sense in the context of the period! But it somehow works.
But, yeah, the making fun of his accent was straight-up just mimicking him. Maybe I was going a little bit more Robert Smith with my accent. I was definitely leaning in that direction for sure.
Are you secretly a fan of gloomy English bands?
Oh, yeah, of course – The Smiths, The Cure. The Cure is my favourite band. I blame my dad. It's a band that I absolutely hated growing up, and I hated that he'd play it in the car. Now it's literally one of my favourite bands ever.
Rosaline is available now on Disney+


More like this