Liana Liberato on Scream VI and acting advice from Nicole Kidman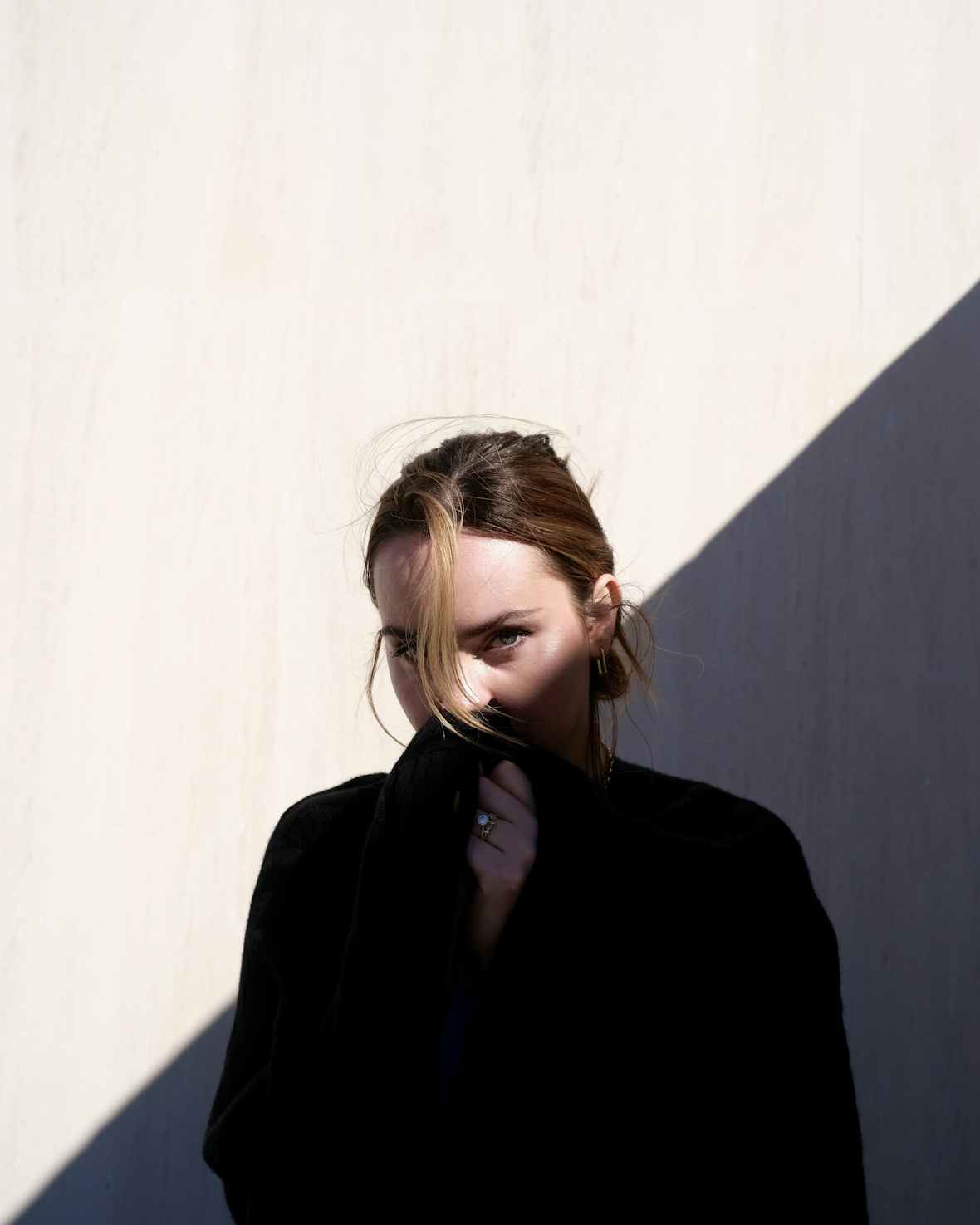 Call Sheet: As we brace ourselves for the sixth instalment in the legendary franchise, one of its new stars lifts the lid on what she's learned from Hollywood so far.

A week before Liana Liberato bagged her role as Quinn Bailey in Scream VI (the sequel to 2022's Scream), she could feel it in her bones. The job was hers.
"I immediately felt a connection with [directors Matt Bettinelli-Olpin and Tyler Gillett]," she says, Zooming in from her new home in Los Angeles, long hair freshly coloured a vibrant red just in time for the Scream IV press tour. It's ​"chaos" all around right now, as Liberato puts it, though you wouldn't be able to tell from the carefully curated flower arrangement placed behind her.
"I remember writing on my dummy [script] right after [my second audition]: ​'I booked Scream'. I just knew it. There were a few days of torture while I was waiting to hear back and when I found out, I sobbed my eyes out. I was so happy."
Just as well: Liberato, 27, is a huge fan of both horror films and the Scream franchise, which was rebooted last year by Bettinelli-Olpin and Gillett to much fanfare, with the film starring the likes of our last issue's cover star Jenna Ortega and Yellowjackets favourite Jasmin Savoy Brown. Sure, in this new instalment the Woodsboro gang have relocated to New York in search of a fresh start, but Ghostface is never far behind – and this time around, as the film's trailer promises, the killer is ​"something different".
"I remember seeing the last Scream and being so stoked because I loved the way they revamped everything," she says. ​"You can tell how much Matt and Tyler care about upholding [original director] Wes Craven's legacy and everything he created. And horror is a really hard genre to nail, which I find really challenging and fun."

Liberato's a pretty seasoned professional herself. Born in Galveston, Texas, she relocated to LA aged nine with her parents, determined to get her acting career off the ground. An only child, she ​"spent a lot of time entertaining myself, playing pretend with a lot of imaginary friends who kept me company."
Her mum enrolled her into a theatre company, ​"which saved my life. When I was seven, I remember watching Lizzie McGuire and being like, ​'I think I could do this.'" Even though many Disney Channel auditions never quite came to fruition ("That broke my heart!") Liberato didn't give up.
Soon, she graduated from small gigs in shows like Cold Case, House and CSI: Miami into leading roles, namely in David Scwhimmer's 2010 online predator drama Trust_​, which Liberato starred in alongside Viola Davis, and Trespass the following year, a crime movie where she played Nicole Kidman's teenage daughter. Then came Hulu's supernatural thriller series Light as a Feather (2018), for which she nabbed two Daytime Emmy nominations.
It's been a wild ride so far. With Liberato prepping for the release of perhaps her biggest role, we got the lowdown on all of her best-kept Hollywood intel.

The actor that made me want to get into acting is…
Julie Andrews. I was doing a lot of musical theatre and watching someone sing and act and dance in a movie… I was like, how is that possible? I watched The Sound of Music and Mary Poppins religiously. Julie Andrews was and is an icon, and a huge inspiration for me.
My most embarrassing audition moment was…
Let me get my scroll! I have so many. When I was younger, I was already very tall [she's 5'7'']. I remember walking into an audition and I wasn't prepared. The casting agent let me read my lines and then was like, ​"Can I just take you across the hall?" She walked me over to a modelling agency because I was so lanky and clearly did not do well in that audition. She just dropped me off and said, ​"I think you'd do better over here." I've also had people answer phone calls in the middle of auditions. Horrible!
The one thing I have to have in my trailer is…
I feel like I never spend a lot of time in my trailer. I'm either in someone else's, watching reality TV, or eating lunch. But I would say a candle, some fairy lights, a little diffuser, flowers. Anything that makes your world feel like home.
The project that taught me the most about myself was…
Every project I've done has taught me so much. It's interesting growing up in this industry and being told to be very mouldable, to be whatever it is they need you to be. As you get older, there's been an interesting transition: now, I come in as myself and trust that's enough. That's been an important discovery to make in my young adult life – unapologetically being myself and not feeling like I'm trying to prove something.

The best piece of advice I got in the industry was…
Another big inspiration to me was Nicole Kidman – she played my mom and wrote a little goodbye letter after we wrapped filming. It said, ​"It is entirely up to you if you want to keep doing this. You can either choose to stay in this world or not, and you have the power to do that."
When I was younger I was like, what does that mean? Now, I think it's so true. I talk to a lot of people who've jumped in and out of this industry, and only you get to decide if and when your time is up. It can be brutal but there's always an opportunity somewhere. You just have to stay strong. As actors we're so dependent on other people affirming us. It's a nice reminder to know that I get to decide whether my time is well spent or not.
My dream role is…
It changes every time I do a job. The past few years, I've been really wanting to do comedy because everything I do is so dramatic. I just did a comedy TV show, which was so fun, and now I'm wanting to get back into the dramatic indie world that I love so much. Or a rom-com. One of my favourite movies is [David Lowery's supernatural drama] A Ghost Story – something like that would be super cool. And working with Mike Flanagan [from Netflix's The Haunting]. He's one of the top people in the horror genre right now.
When I'm not acting, I'm…
I like to write. My friend Brianne Tju and I, we're writing partners. I really love photography, too, and cooking. Anything that keeps me at home and cosy on my couch!

More like this