Modern erotica for the Year of the Dragon

Photographer Alexandra Leese enlisted Kiko Mizuhara, Beabadoobee and more for her latest project, celebrating old-school erotic calendars and 2024's Chinese zodiac sign.

Erotica has long been a point of reference for Chinese-British photographer Alexandra Leese. ​"It's something I find fascinating and, from a personal perspective, actually quite freeing," she says.
Having shot campaigns for Heaven by Marc Jacobs, Supreme and Palace, Leese's work seamlessly shapeshifts between themes of seduction, strength, transgression and undiluted humanity. Just take her look at her intimate photos of model, muse and actress Kiko Mizuhara in Tokyo, or the 44 nude portraits of women she captured through Zoom during the pandemic.
Her latest project is Year of the Dragon 24 Calendar, a modern take on old-school erotica that is pure unadulterated joy. Bringing 13 East and South East Asian women together, including Kiko and Beabadoobee, Leese based the calendar on the traditional Chinese lunisolar calendar, taking its theme from 2024's zodiac sign, the dragon – which just so happens to be her sign, too.
"The Eastern dragon is a benevolent creature," Leese says. ​"It's there to help, it's really strong, very powerful, but it has a softness and kindness. I like the contrast between soft and strong."
Using the dragon's varied symbolism as a jumping off point, the calendar celebrates the nuances of womanhood, with laughter, strength, power, tenderness and romance throughout. ​"There's something about [the dragon] that, to me, feels quite womanly, to have this inner strength but also have this strong empathy, kindness and healing aspect."
A fresh take on erotica, Leese's perspective is far-removed from the male gaze that defined calendar photographs from the ​'80s, ​'90s and early-'00s. Instead, she celebrates the ​"universal shared experience between women", while presenting new ideas for how erotica and nudity can be approached by contemporary photographers.
"I think it's [more] about diversifying perspective than it is necessarily saying ​'women do it better,'" she says. ​"Undoubtedly, there is a difference in how women see women, which is crucial to how we see each other and empathise. But I also see imagery by men of women that I really love. So maybe it's more a necessary addition to perspectives on women."
Scroll on to check out Leese's latest project and read the calendar's intro by Zing Tsjeng.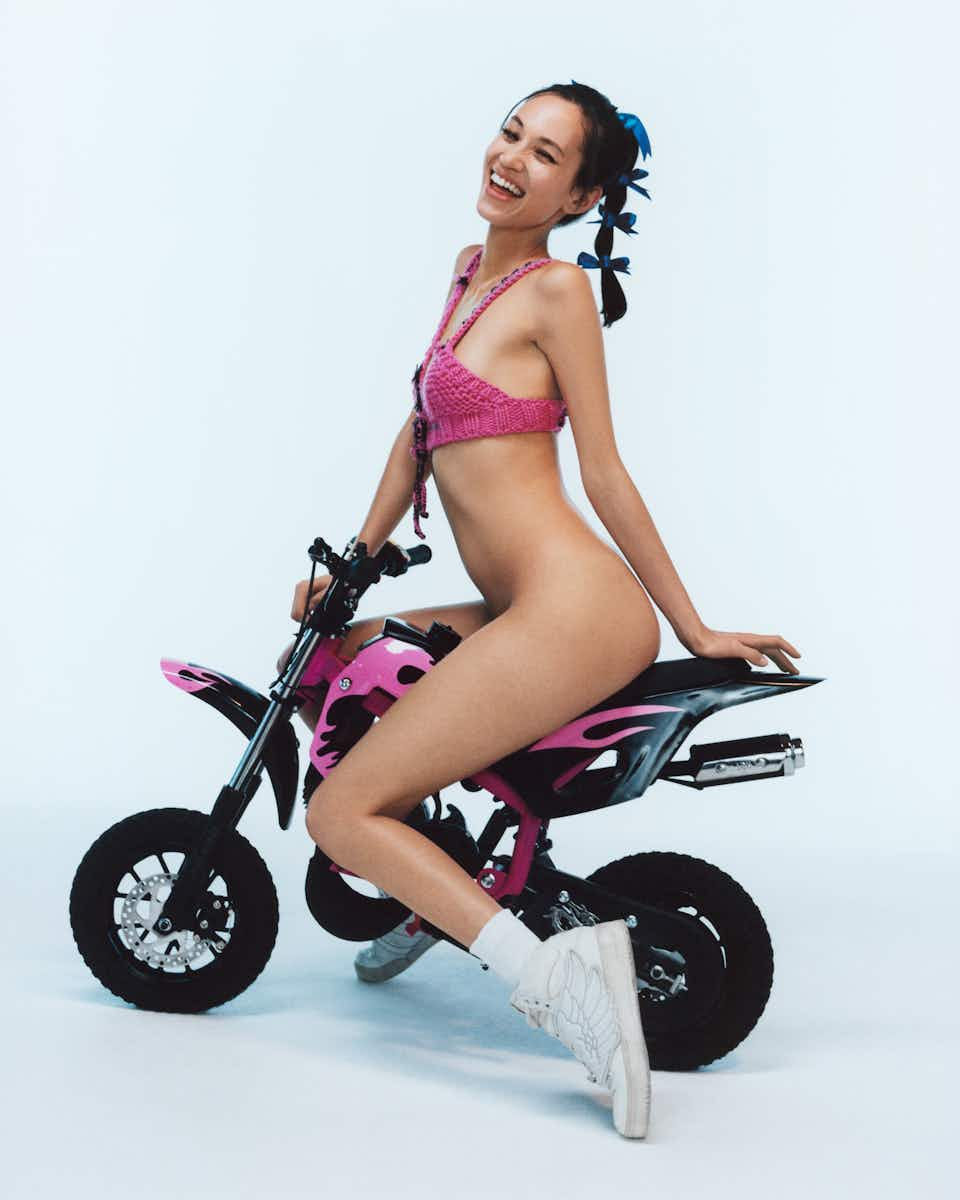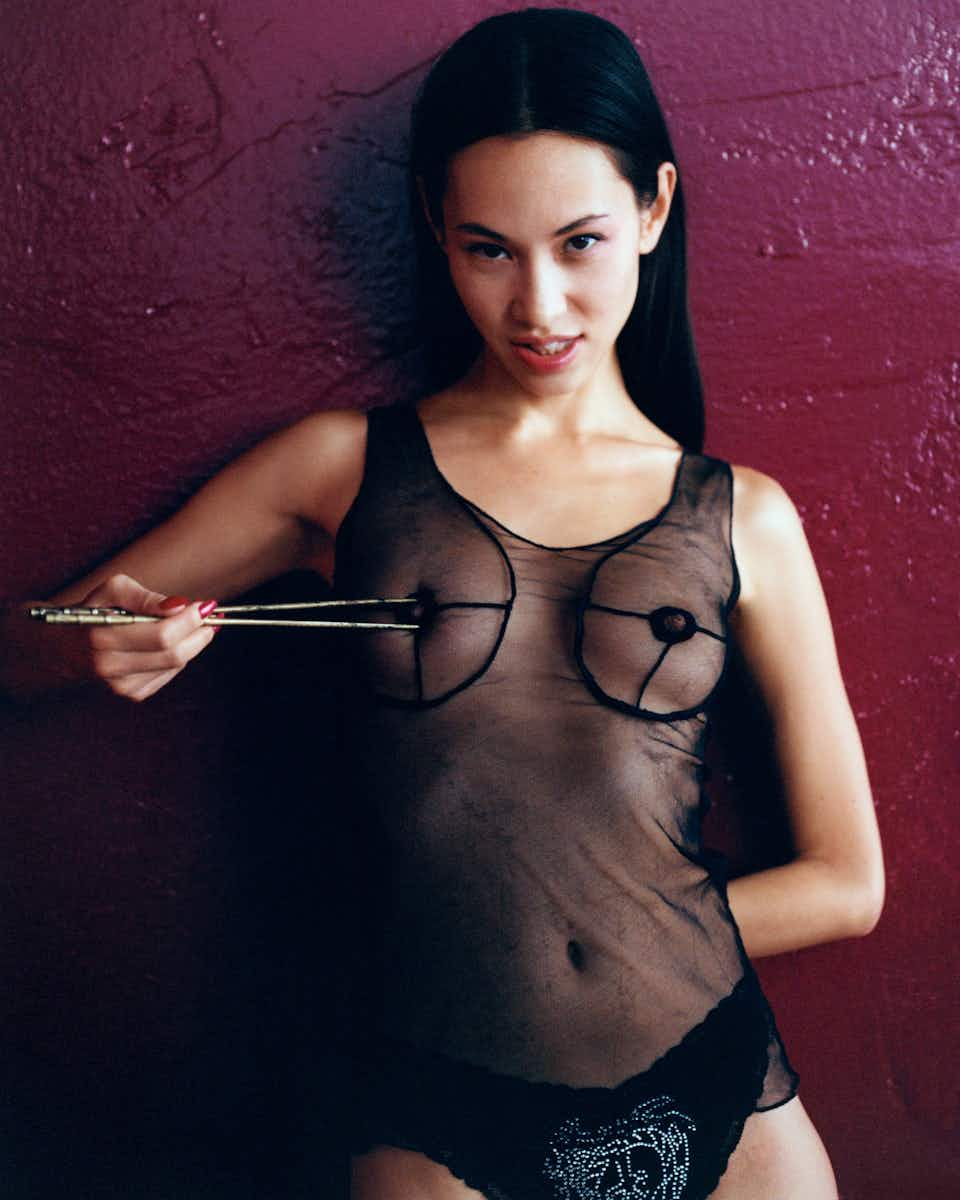 Introduction by Zing Tsjeng
In the beginning, there was nothingness and mist. As deities populated earth and sky, their mighty quarrels destroyed the pillars supporting Heaven, and great floods and fires swept across the plains.
Then Nüwa – the mother goddess with a serpent's tail – took matters into her own hands and stitched up the holes in the sky herself. You could call her the first dragon lady.
In European mythology, dragons are to be feared and conquered. They lie slaughtered and subdued under the feet of Christian saints and knights. They breathe fire and lumber along on four legs; if not for their wings, they are strictly earthbound creatures of blood and scales. Dragons in Asia are different.
Sweep across China, Japan, Korea and beyond, and you will find dragons sinuous and powerful, erupting out of the clouds to encircle the heavens. No wings required; no cowering under the foot of a man.
Dragons are commonly associated with the male yang element, but let's not torture mystical creatures with our binary notions of masculinity. For our purposes, this dragon is a she/​her. Because dragons in Asia are associated with water; she dwells in the cool, gleaming darkness at the bottom of rivers and seas –
This dragon, unlike her Western cousin, is serpentine, with the antlers of a stag and the beard and whiskers of a wise elder. Her four clawed limbs lie vestigial against her enormous body, which is coiled like the spring of a time-bending clock; she appears to women in their dreams. She controls the rain and bends all bodies of water to her will; floods, tidal waves and thunderous storms are her domain.
But behind her titanic strength, there is sweetness and grace; she is also the bringer of gentle rains after drought, the cool exhale of clouds across the sky. She is magnificent and anarchic, cruel but tender, unknowable and evasive – she slips through the heavens and evades our gaze. Like the women in our photographs, she exists in the liminal space between image and understanding; in the silence between a lighting strike and the thunder that comes.
To be born in a dragon year is to be considered one of the lucky ones – blessed with charisma, intelligence, tenacity and resilience. (Also: aggressive, temperamental and quick to anger.) 2024 is the year of the wood dragon. Like the saplings of a tree, it is a time of growth and new beginnings; green shoots and seedlings.
As the seasons turn and we are once again faced with more holes in the sky, great floods, and fires across the earth – as heaven collapses and the land becomes hell, the earth cries out for more dragons.
We need their fury; their anger; their vitality and their wisdom – we need, more than ever, the tenderness of their rain, and the dreams of power and grace they lend us.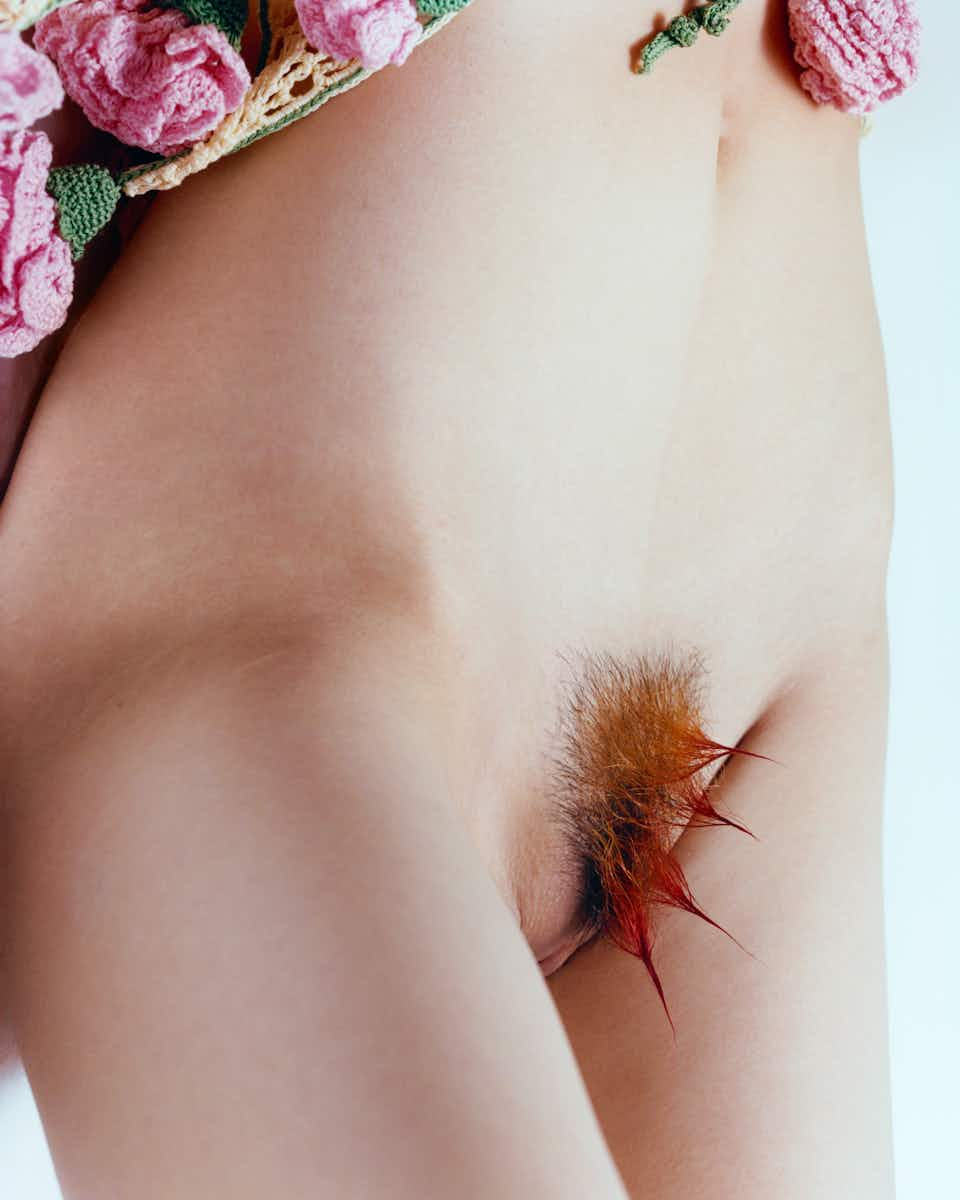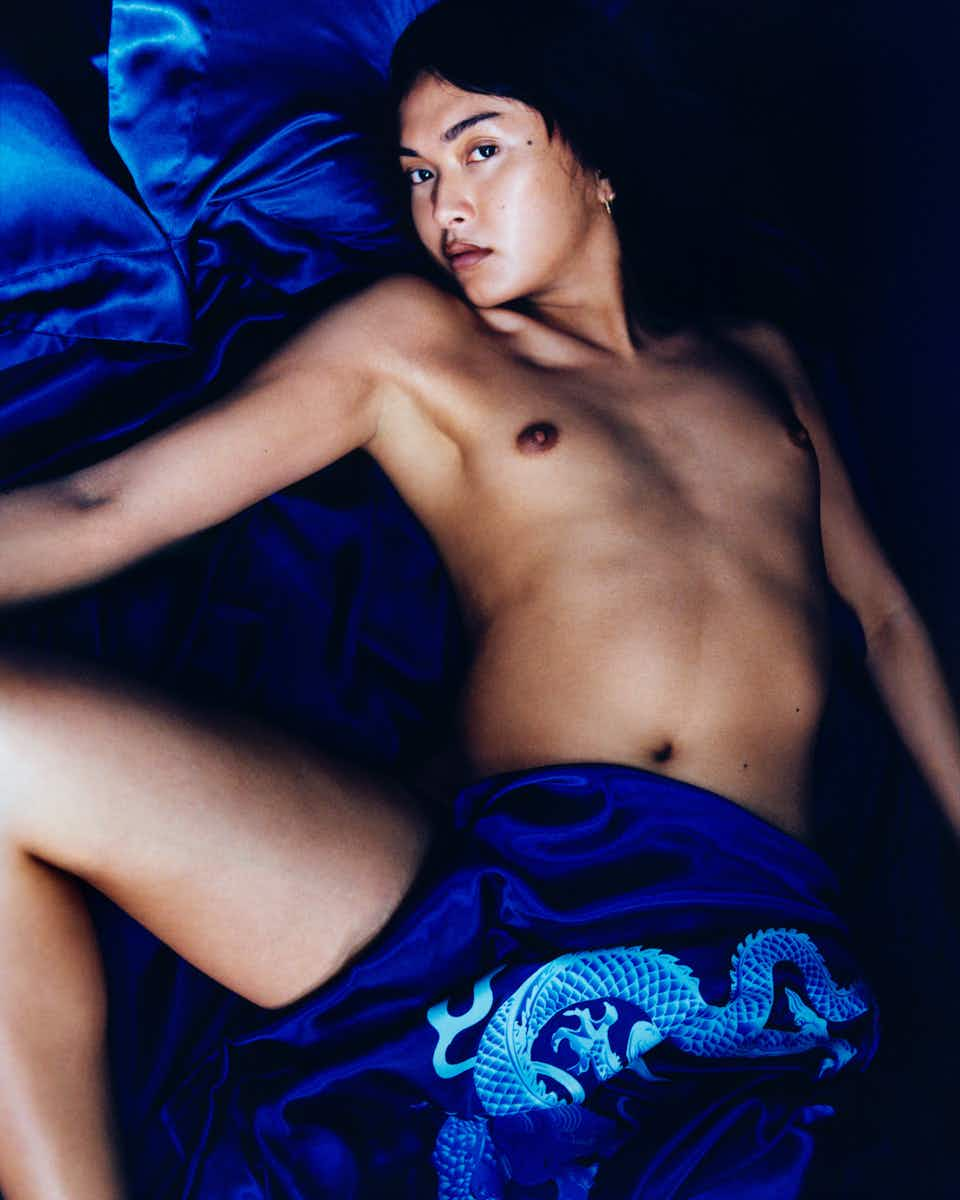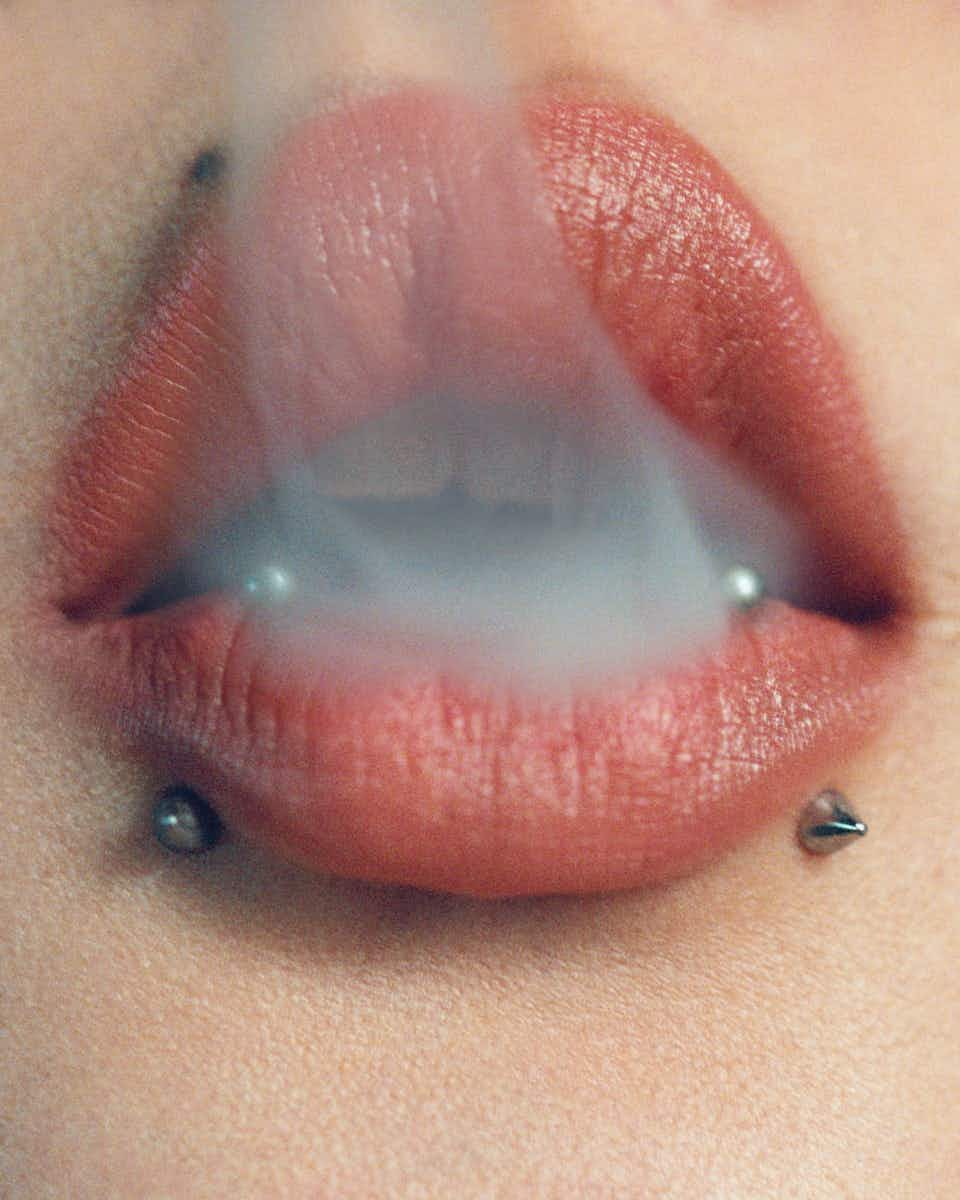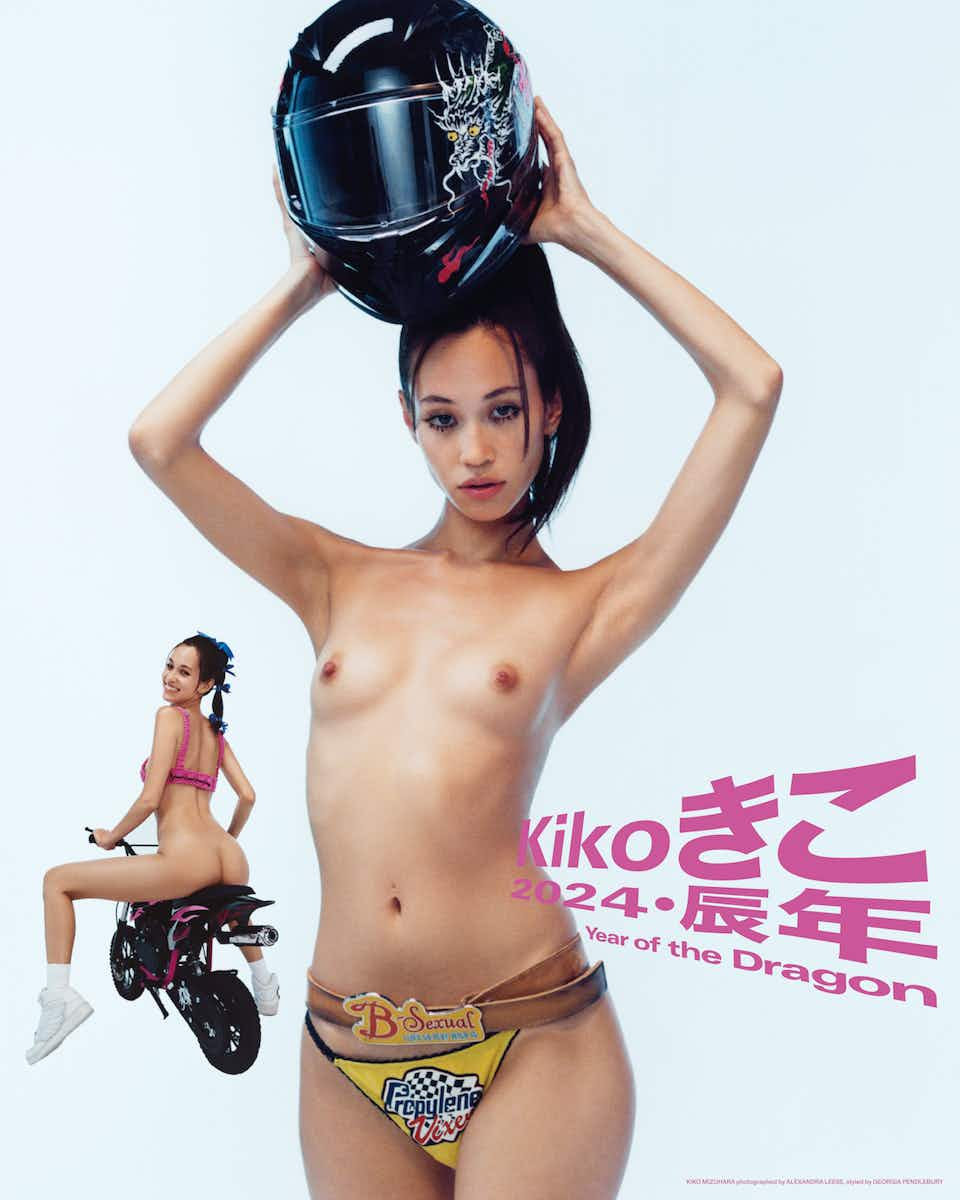 More like this