My Media Diet: Serena Shahidi, TikTok's aspirational thinker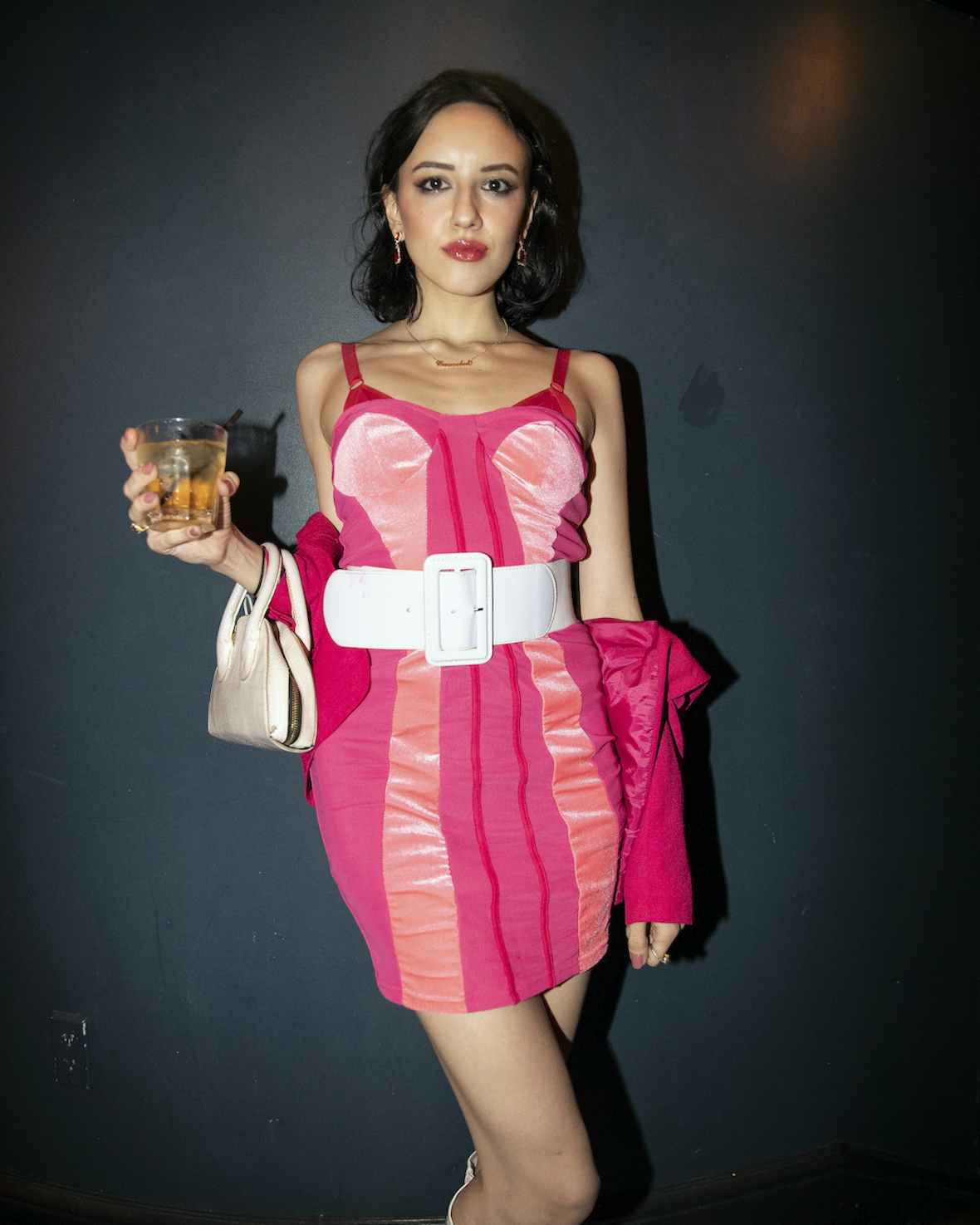 The influencer and podcaster has made a name for herself by mercilessly taking the piss out of girlboss culture. Here's what she gets up to within the confines of her screen.

Serena Shahidi, AKA glamdemon2004, is Twitter-Tok's favourite hot girl provocateur and comedienne. Over the course of the pandemic – and since dropping out of New York City's Fashion Institute of Technology – the 21-year-old has perfected the art of delivering intelligent, scathing punchlines in Gossip Girl-worthy, dulcet tones to over 412,000 followers on Gen‑Z's go-to app.
Whether she's chronicling her favourite pop culture moments (see: ​"Halsey is very sorry for accidentally calling for another 9/​11" and Robert Pattinson's infamous Reddit AMA) or fake-fangirling over Theranos founder Elizabeth Holmes, Shahidi is queen of the witty one-liner. ​"Whenever I'm feeling ungrateful, I sit back and think, I am living the life that 15-year-old Lana Del Rey fans fantasise about," she proclaims in one video, staring down the barrel of her front camera.

But don't be fooled. Underneath all the glamour, hilarity and chaos, Shahidi's MO is simple: to deconstruct social media's approach to the male gaze by debunking ​"liberal, lip gloss, girls support girls" type feminism – and she isn't afraid of getting dragged while doing so. In fact, there's no stopping her upwards trajectory. Last August, Shahidi launched the Let Me Ruin Your Life podcast, which she uses as a platform to advise loyal listeners on how to get life just right.
The self-professed ​"fabulous celebutante" once challenged her followers to ​"name a single hobby of yours outside media consumption." Well, we asked her to do the opposite. Below, find out what Shahidi gets up to in her downtime.

The last article I found myself thinking about was…
The fabulously written David Dobrik Was the King of YouTube. Then He Went Too Far [by EJ Dickson], about the downfall of David Dobrik. I never thought I would care about him, but I'm fascinated by internet cancellations, especially when they involve someone who remained fairly uncontroversial for a long time. Dobrik is such an interesting case, because it's so difficult to tell the extent to which his nice guy persona is true to life. The article does a great job of portraying the absurdity of his antics and internet fame saga. Now I want to study him like a lab rat.

The last new artist I discovered on Spotify was…
To be totally honest, I'm quite uncultured when it comes to music – I stick to a few artists and don't tend to give new music a chance unless I'm out partying. Bo Burnham's Inside album just came out after his Netflix special, so I've been listening to those songs on repeat, especially All Eyes On Me and That Funny Feeling.
The last picture I liked on Instagram was…

This Reductress post poking fun at internet simps. I'm not the biggest Instagram user – I generally think of it as a platform for insecure millennials and people in MLMs – but I do use it on occasion to see things that make me laugh or keep up with what my friends are working on.

The last TikTok I sent to a friend was…

This video. To be totally honest, I can't even remember what was said in it. I only sent it to my friend because it reminded me of a guy I used to date.
The last series I binged (or watched a lot of) was…
I told everyone I would never watch it (in fact, here's proof of my aversion from 2.5 years ago) but I finally started watching Bojack Horseman and I can't deny its appeal. For the record, I'm still opposed to adults watching cartoons, but I'll keep watching until there's a live-action remake starring a depressed Mister Ed.
The last book I stayed awake reading was…
I recently read The Glass Hotel by Emily St. John Mandel because Anthony Jeselnik recommended it on his podcast, and he's the only man I trust. It's a novel that follows the collapse of a massive Ponzi scheme à la Madoff and its effect on those involved, particularly the central operator's trophy wife. I'm oddly obsessed with Ponzi schemes, so I probably would have stayed awake reading it regardless of quality, but it is phenomenally narrated.
The last new word I learned was…
Sybaritic. It refers to being self-indulgent and fond of sensual pleasures. It's similar to hedonistic, but different because it sounds sexier and less Epicurean. I love words like that because I can use them when people ask what I do for a living. Who, me? Why, I'm just a sybarite!
The last meme that made me laugh aloud was…

I laughed out loud at this meme I saw on Twitter. To be fair, I laugh at most memes that are in this Facebook custom background format. Also, suicide jokes are my favourite. Can I say that? It's true. Please don't 51/​50 me.

More like this