Nanny: a chilling tale of displacement, love and West African folklore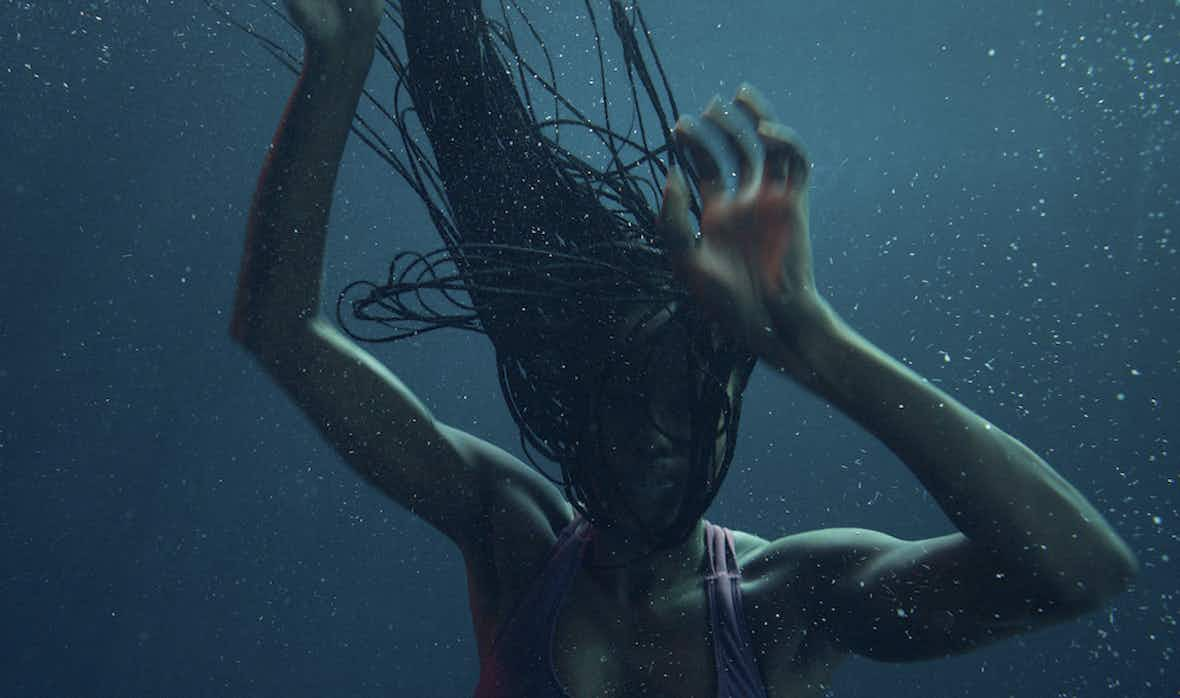 London Film Festival: director Nikyatu Jusu on her Sundance-winning horror and the secret to making a proper scary film.

It took director Nikyatu Jusu eight years, give or take, to get her breakout feature film, super-sharp supernatural thriller Nanny, off the ground. ​"It felt like an eternity," she says, Zooming in from her home in Baltimore, where she's surrounded by a bunch of healthy looking houseplants.
"It wasn't something I was working on consistently, though," Jusu adds. ​"I was young and exploring other ideas, like short-form [movies] and vampires."
Born in Atlanta, Georgia, she had every intention of becoming a biomedical engineer, before a chance stroll into a screenwriting class sent Jusu tumbling down a rabbit hole of new possibilities.
"I felt like it was a really poetic way to tell a story," she says. ​"And when I realised I could also direct, make imagery move on the screen, that it didn't have to die on the page, I fell in love. I felt like God, which is sacrosanct to say, but there's a lot of power in storytelling through motion picture."
Eventually, Jusu hung up her white coat and made the jump to NYU's Tisch School of the Arts to study film, before embarking on a journey made up of various shorts: 2010's Say Grace Before Drowning, 2015's Flowers and Black vampire tale Suicide by Sunlight in 2017. They all served as stepping stones for Jusu to sharpen her pen, while delving ever deeper into horror as her go-to genre.
"I have an affinity for thrillers, mysteries, suspense, horror," she explains. ​"I fell in love with filmmakers like Andrea Arnold and Ousmane Sembène, realising that you could navigate those genres without things having to be about relentless trauma. You can juxtapose the light with the dark, have a cross-grenre piece within one film. I lean into that – the shadow side of humanity is more compelling to me than the masks we wear everyday. I'm intrigued by what's underneath."
And so along came Nanny, a sprawling amalgamation of everything Jusu just mentioned. It follows Aisha (Anna Diop), an immigrant Senegalese nanny in Manhattan, who makes ends meet by looking after the child of a wealthy white woman (Amy, played by Michelle Monaghan). For Aisha, this gig is about more than just surviving in the city, though. She has a son, Lamine, back home, who she's desperate to fly over so he can live with her for good.
What ensues is a deftly layered exploration of motherhood, heartbreak, longing and exploitation, as a dark force starts to overtake Aisha's life – and, seemingly, also threatens her sanity.
Jusu weaves elements of West African folklore into Nanny, too, like the water spirit Mami Wata and trickster Anansi, to cast a critical eye on the broken systems Aisha is forced to operate within, while tenderly documenting her displacement and perseverance in the face of them.
The film's ​"brutal" 28-day New York City shoot at the peak of the pandemic paid off. Nanny won this year's Sundance Grand Jury Prize – the first horror to do so – making Jusu the second Black woman to scoop the honour, after Chinonye Chukwu triumphed with Clemency in 2019.
We caught up with the award-winning director about the power of water, resistance in the Black diaspora and how displacement can manifest in myriad, often universal ways.

Hi Nikyatu! What was Nanny inspired by?
Growing up, my mum did a lot of domestic work. Especially in her older years, she cared for women on the brink of life, often among wealthy families. She was a caregiver between jobs, and I was always curious about the households she was entering – I'm very protective of my mother. This created a domino effect of thinking about what leads a woman who comes to America, or who's born and bred in America, to have to do domestic work. What's her story? We all have one.
Hanging out near Tisch, in that Broadway area – London and New York are similar in the sense that things are on the surface – there are a lot of pedestrians, and you can see classism and racism very clearly. There were a lot of Black and brown nannies pushing white children around the university.
That became a visual catalyst for me to start writing this script about a nanny from West Africa. I didn't know where she was from yet, I just knew the region. She's educated and she's trying to bring her child home, which is a common story for immigrant families in America. Sending money home, trying to bring people from home to America.
Did you have a clear vision of where you wanted to take Nanny from the outset, or did the script change and morph as you started pulling the film together?
It changed. Nanny started off as a psychosexual drama – I love psychosexual thrillers, Basic Instinct, that whole era. But then it started to evolve and lean more into folklore. I started watching culturally specific horror, like Guatemalan filmmaker Jayro Bustamante's La Llorona. I also looked at Indonesian horror and the way they're able to encompass specific stories and mythology that stems from their culture.
The African community in the West is massive. I'm first-gen American, but I'm just as much African as I am American. I think that folklore is so prevalent among different Black cultures. But all indigenous cultures have their trickster figure, their seductive figure – every culture has these nuances. So it evolved in that sense.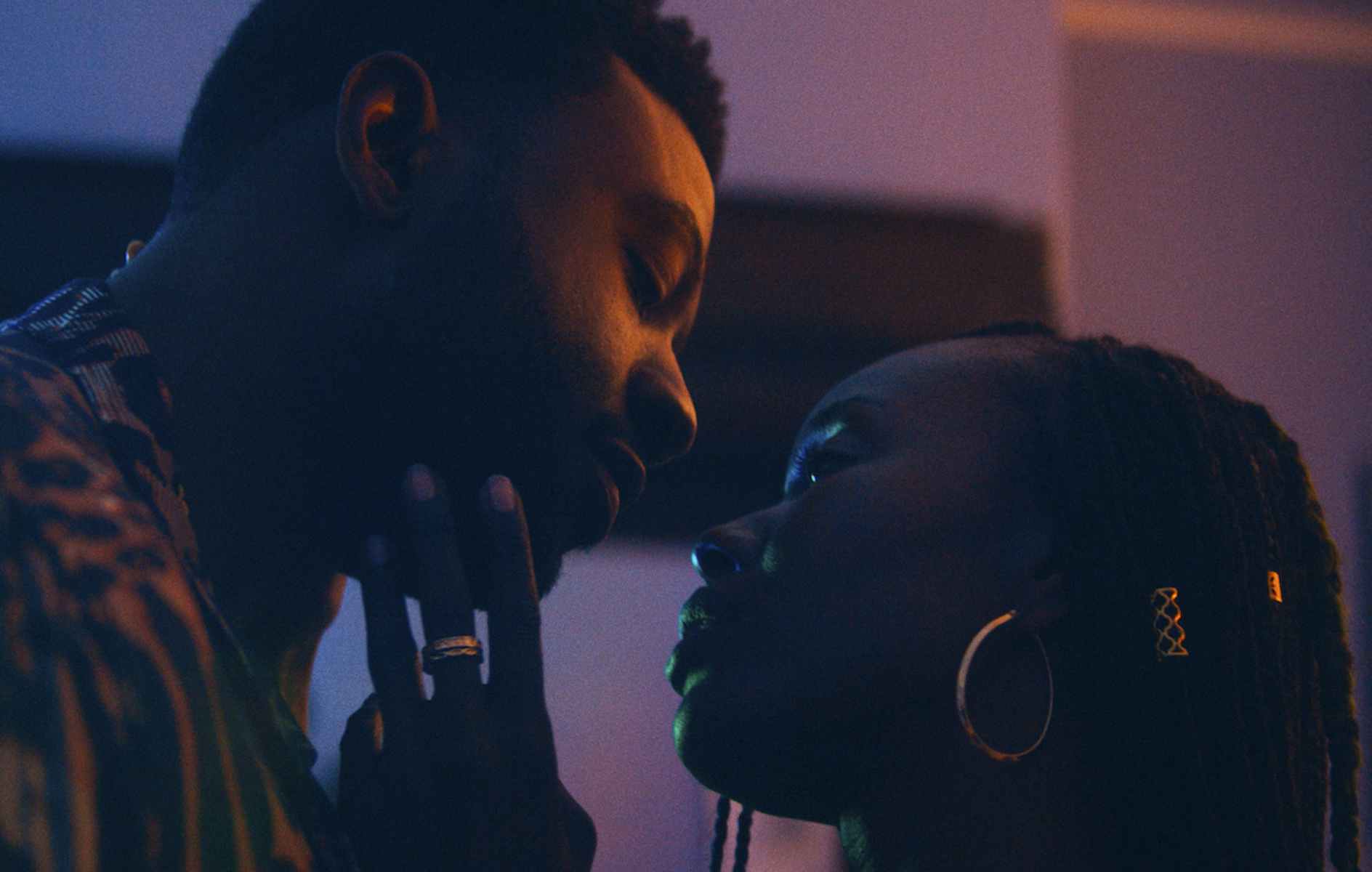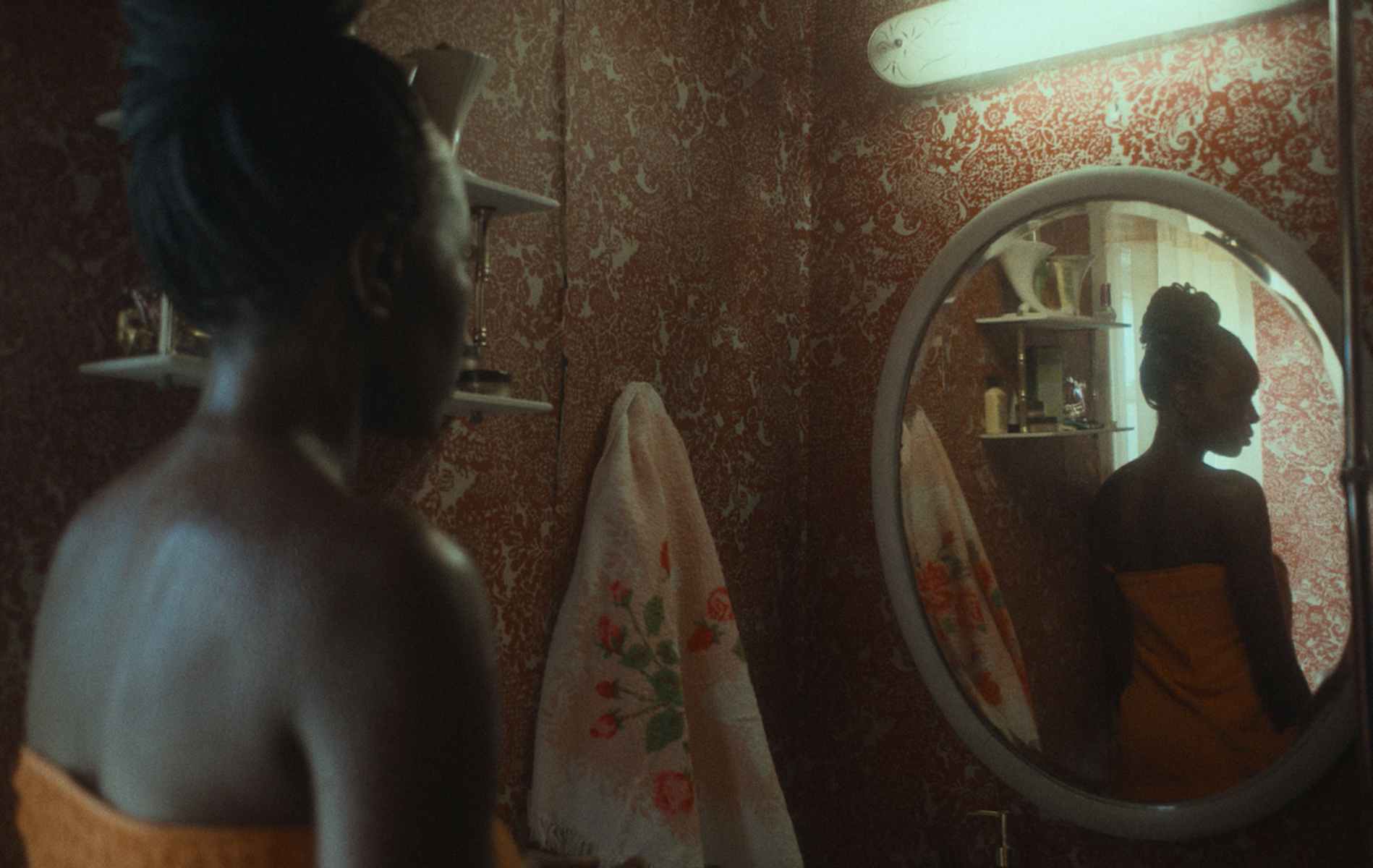 Folklore makes for a rich tapestry of inspiration to draw from. Would it be fair to say that displacement and longing are key themes within your work?
Yes, it would. Mental illness runs in my family, whether it's schizophrenia or clinical depression. Even if you can't identify with the immigrant story or you can't identify with being a Black woman in this world, you can identify with a sense of isolation and alienation in a society that doesn't work to treat mental illness.
We're not navigating that – and when I say we, I mean all of us – as citizens of this world. We're not navigating a system that prioritises our mental wellness. A lot could be solved by treating people's mental health.
That longing and displacement is a universal feeling that a lot of people are navigating quietly in different ways. To me, it's so poignant because we're supposed to have community, to look out for each other. Those are markers of a functional, healthy society.
But we live in a society that promotes individualism. And a lot of people are lonely – you can be at a party and feel very alone, and have this longing that's unsatiated.
Was it intentional for you to muddy the waters in Nanny, to represent the origins of the dark force and claustrophobia that follow Aisha?
The one thing I knew I wanted to make clear was that it's not necessarily something that has followed her. It's something that is manifesting as a result of the systems she's navigating, the grief, and these internalised emotions that are becoming externalised.
Mami Wata and Anansi represent figures of resistance in the Black diaspora, for people who have either willingly moved from land to land, or as refugees, or enslaved people. These figures have have helped us to survive in different ways, whether that's through cunning, violence, manipulation, sexuality and sensuality. These are figures that help us to figure out how to manipulate a system that is very manipulative towards us.
Those were the things I was thinking about.
One of the film's highlights are its rich underwater scenes. Can you tell me more about those?
Water is a big deal to me. Even here in Baltimore, there's a body of water that's close to my house – who knows how clean it is, it's probably disgusting! But at least it's water, a very powerful element in general. It creates so much chaos, and it's a reflection of the way we've treated the earth for a long time.
There's a quote from Toni Morrison, one of my favourite writers: ​"Water has perfect memory." And another quote, too: ​"You never turn your back on a body of water."
There's a lot of history there, particularly for Black diasporic people who travelled overseas and chose to jump into the water instead of being enslaved. It's both destructive and renewing. It's chaos and birth. It's a source of life that constantly seduces me in my work.
And superficially, I just love the way it looks on the screen. Going with a character from above the surface to below is a luxury.
Did you learn anything about yourself in the process of writing and shooting Nanny?
I've learned that I want to have as much creative control as I can, with collaborators who get it. The people I worked with on Nanny, I want to work with forever. I've learned that I'm building a tribe.
It's a luxury to have a set where you've chosen your department heads. You have people who want to be there and who aren't threatened by a different kind of director being at the helm.
When I say that, I mean that this is a white male-dominated industry. Some people have a hard time when they realise the director is a woman of colour, a Black woman, a woman. I want a set that's healthy from the bottom up and the top down.
What's the secret to making a horror movie, well, scary?
Having anxiety! I've sat in the most benign situations, looked around, and it's a horror film in my mind. Somebody's leg is thumping the floor, over here somebody's picking skin off their thumb. It's a gift and a curse, but I see so many details. Sometimes it makes me really uncomfortable, but it means I'm able to hone in on the small moments of tension that build into the larger ones.
The key is to practice being a citizen of the world and taking a good look at what's around you. It's easier in cities like New York that are dense, where you can constantly observe humanity.
A certain level of self-awareness is important, too – how you inhibit a space, how other people inhabit it with you. Emotional IQ is important for creating tension.
And soundscape! I'm obsessed with Lynne Ramsay because she makes that into its own character. It's not just the score, but the sound design. How are you taking us in and out of perspective? What do we hear and when? That can never be underutilised, especially in darker genres.
Nanny screens on Friday 7th and Saturday 8th at London Film Festival. Ticket info


More like this