Polartics: fast-tracking the futures of young Black artists
The British-Nigerian platform on a mission to give emerging artists a place to exhibit – and to sell.
It's late 2020 and marginalised groups are still fighting to claim their space in the art world. While some long-standing art institutions have recognised the urgent need for a shake up to address lack of representation, we're a long way off creating a balanced equilibrium.
Step forward Polartics, a gallery and safe space for young artists of colour to exhibit, thrive and actually make a living.
It's the brainchild of 24-year-old Oyinkansola Dada. Labelling itself a semi-digital gallery, Polartics (a fusion of ​"politics" and ​"art") represents emerging Black artists and sells their works and prints. Visitors can visit the website for a virtually real exhibition tour and manoeuvre their way through the eclectic selection of paintings and photography. And, to make sure there are purchase options whatever your means, prices for the original art start from £150.

"I want to give a voice to young people," says Dada. ​"With visuals arts, they don't get recognition [so] our mission statement is to platform artists who deserve to be heard – and to get good value for what they're creating."
For Polartics' Lagos-born, London-based founder, art never felt like a feasible option. Moving from Nigeria seven years ago, she was pushed by her family to study politics and law and attended Kings College London. It wasn't until graduating in 2017 that she was able to move into the creative scene. And, after a brief stint working behind-the-scenes at the Art X art fair in Lagos, she spotted a gap in the market.
"Being close to African artists and photographers developed my interest," she explains. ​"I knew that they needed someone who could organise things for them or curate an exhibition, connect them to buyers and help with sales."
In three years she has gone from being an arts-loving law graduate to representing rising talent from around the globe. Tapping into the digisphere and travelling back and forth between Nigeria and the UK, she's gathered a roster of Black creators whose work sidesteps the traditional and tackles divisive themes of immigration, sexuality, girlhood and more.
It is, she believes, all about finding a natural connection, one in which the art bridges any physical divide. ​"A lot of them I haven't even met, it's all been on Instagram or through FaceTime," she admits. And even when she does meet artists in the flesh, that ​"happens naturally or through word of mouth – I never go out looking."
Dada currently looks after six fine artists, and most recently collaborated with auto-portrait painter Ekene Emeka-Maduka for her first physical UK exhibition at the 1 – 54 Contemporary African Art Fair in London.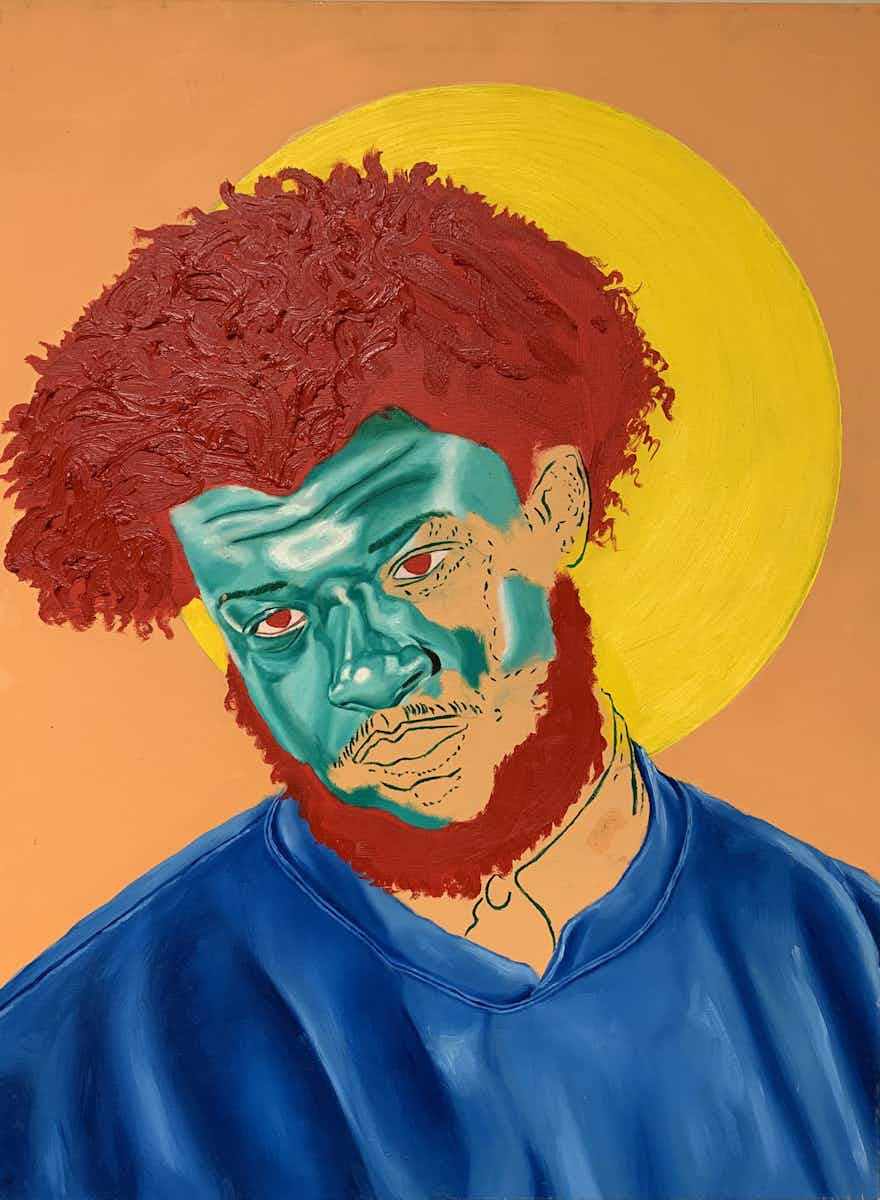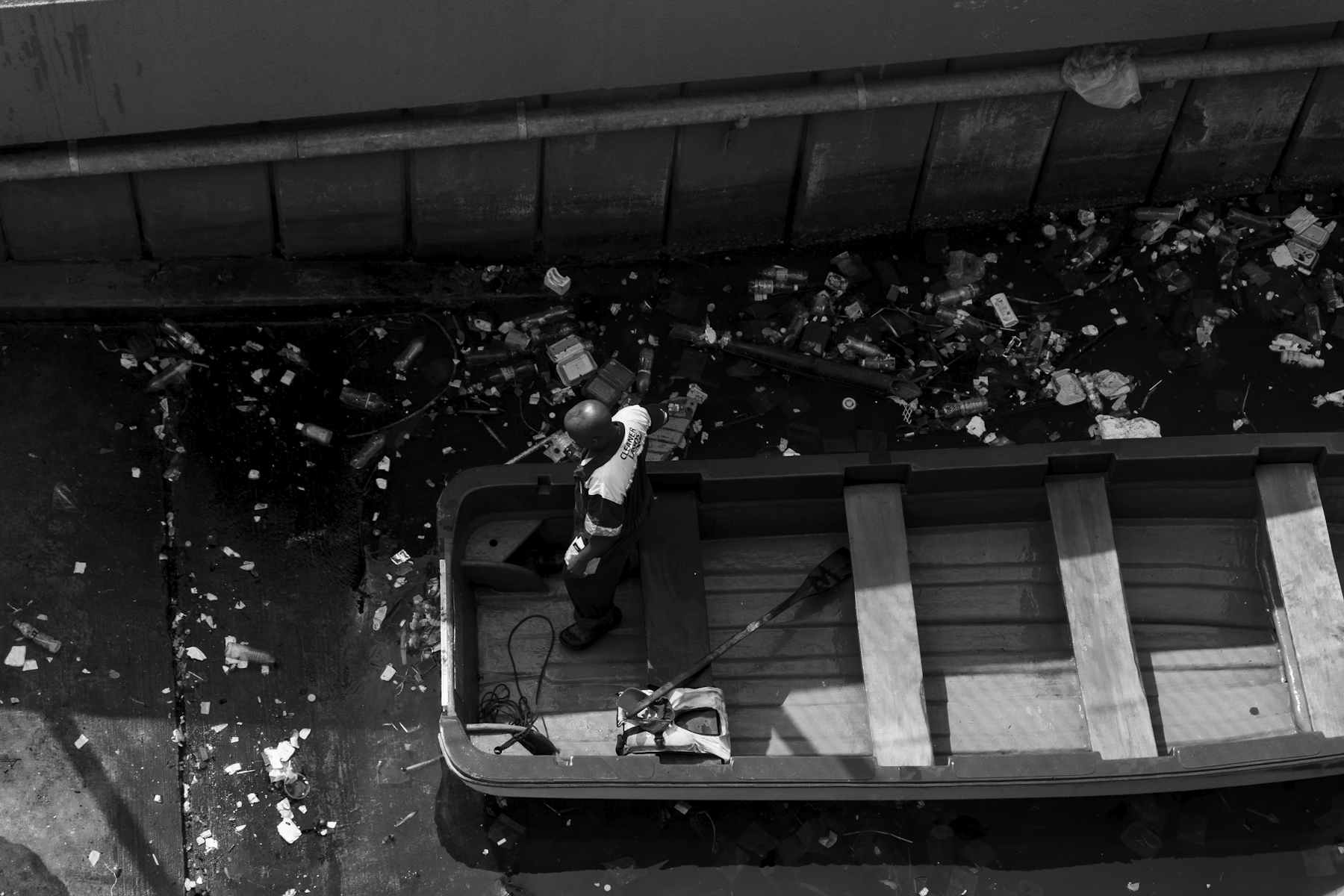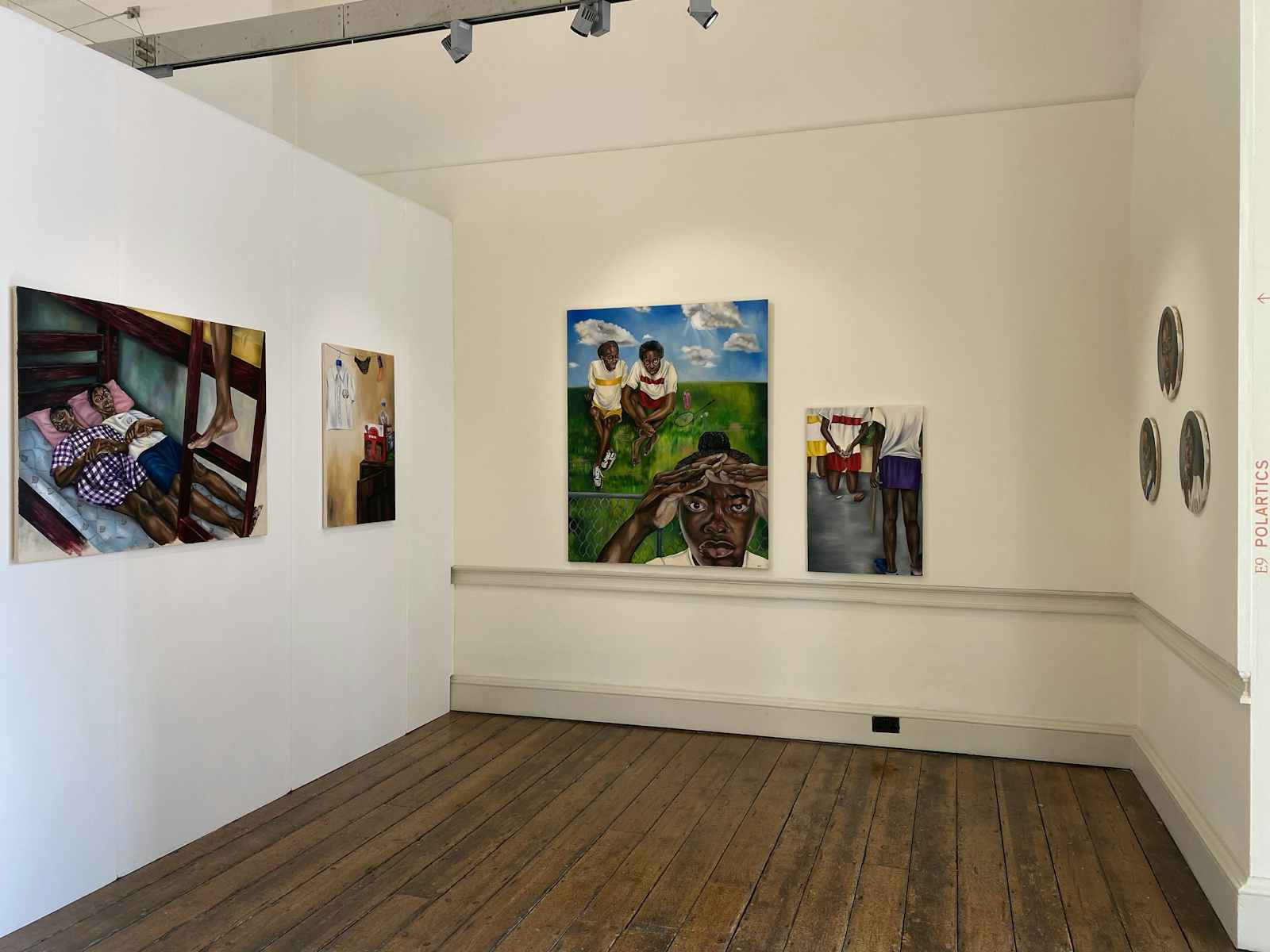 But it's her close-knit Lagos arts community that she thanks for her growing confidence.
"It's very collaborative and very small, so everyone knows each other and is willing to support. Sometimes I feel pressure because of my age, but navigating the art world in Lagos has given me thick skin."
As Polartics continues to grow Dada has big plans to continue straddling the digital and physical art world.
"I want to make sure that the exhibitions we are doing resonate with people, and that the relationships I have with artists propels them in their career," she concludes. ​"We need a multiplicity of stories. There isn't just one idea of what a Black artist is."

More like this