PRIDE and Roger Gastman took us back to the old school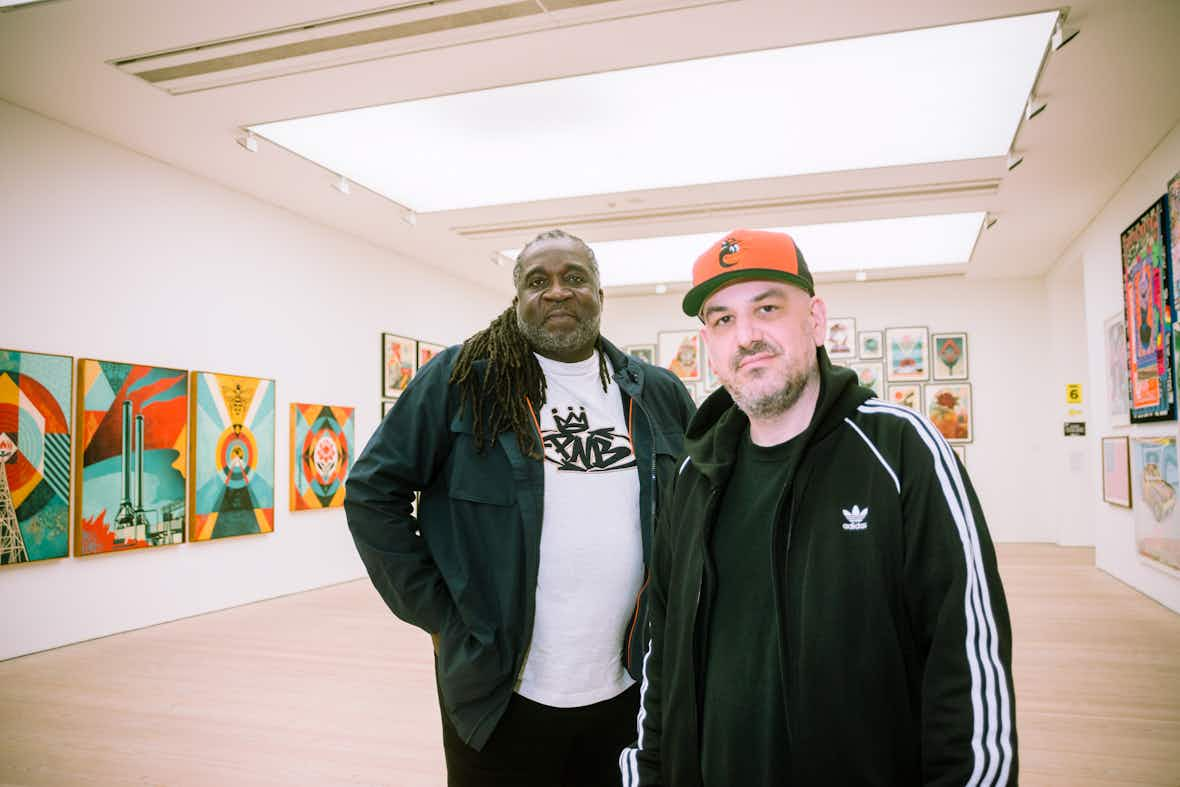 For THE FACE's final event with adidas celebrating BEYOND THE STREETS LONDON, we brought two originals – PRIDE and Roger Gastman – to Saatchi Gallery for a trip down graffiti's memory lane.

Graffiti artist PRIDE is telling his origin story. ​"I was probably about three or four and desperately wanted to draw on something. I created what I thought was a beautiful picture," he reminisces. Unfortunately, for his parents, it wasn't so stunning; it was a make-up pencil sketch on a one-of-a-kind wedding photograph. His dad, though, came home the next day with some more suitable supplies, and told him to keep going.

We heard this tale, and many more ace yarns, at THE FACE's final event with adidas at Saatchi Gallery, celebrating major street art and graffiti exhibition BEYOND THE STREETS LONDON. Fittingly, we invited two Originals, the first being PRIDE – formally known as Errol Donald – a legend of the graffiti scene. One of the founders of pioneering graffiti crew The Chrome Angelz, Donald gave the NYC aesthetic a fresh new look and contributed to the first ever UK exhibitions decades ago, now featuring in BEYOND THE STREETS LONDON as an undisputed icon.

He was joined by Roger Gastman, a world-renowned curator, cultural historian and founder of BEYOND THE STREETS. Over the last few months, THE FACE and adidas have been celebrating its London edition with a series of multi-layered workshops and discussions, taking place in its many exhibit rooms at Saatchi Gallery. Prior to last night, we'd already hosted longtime adidas collaborator Lawrence Watson, customised adidas Originals pieces with Alfie Kungu and spun records with Eliza Rose, inviting THE FACE readers to join us.
This time round, our panellists painted a picture of the US and UK scenes, sharing their thoughts on street art, hip-hop and subculture. Both spoke of starting out by pinching paint from hardware stores (or, as Donald prefers, ​"appropriating") to create their first designs. Gastman's approach? Fill a trolley with as many cans as you can and wheel it straight out. ​"I don't think that would have translated in Central London," Donald quipped.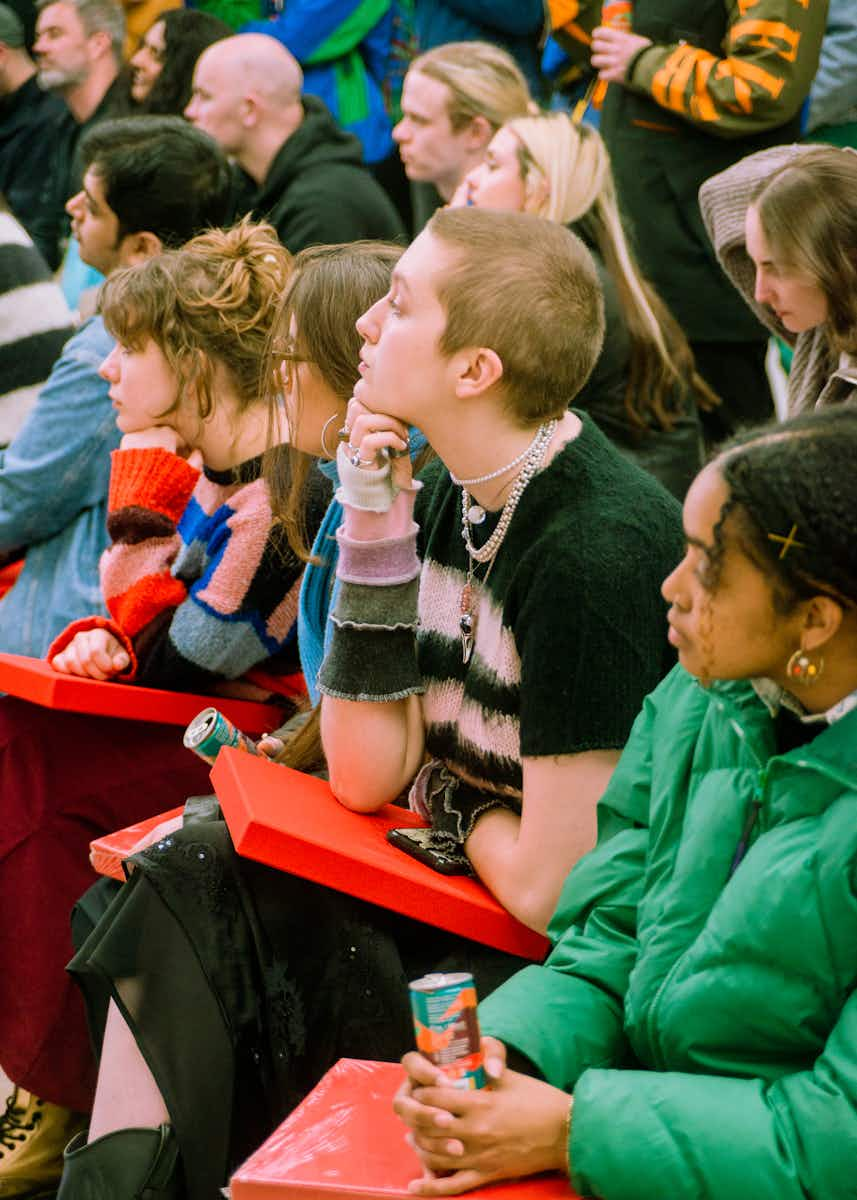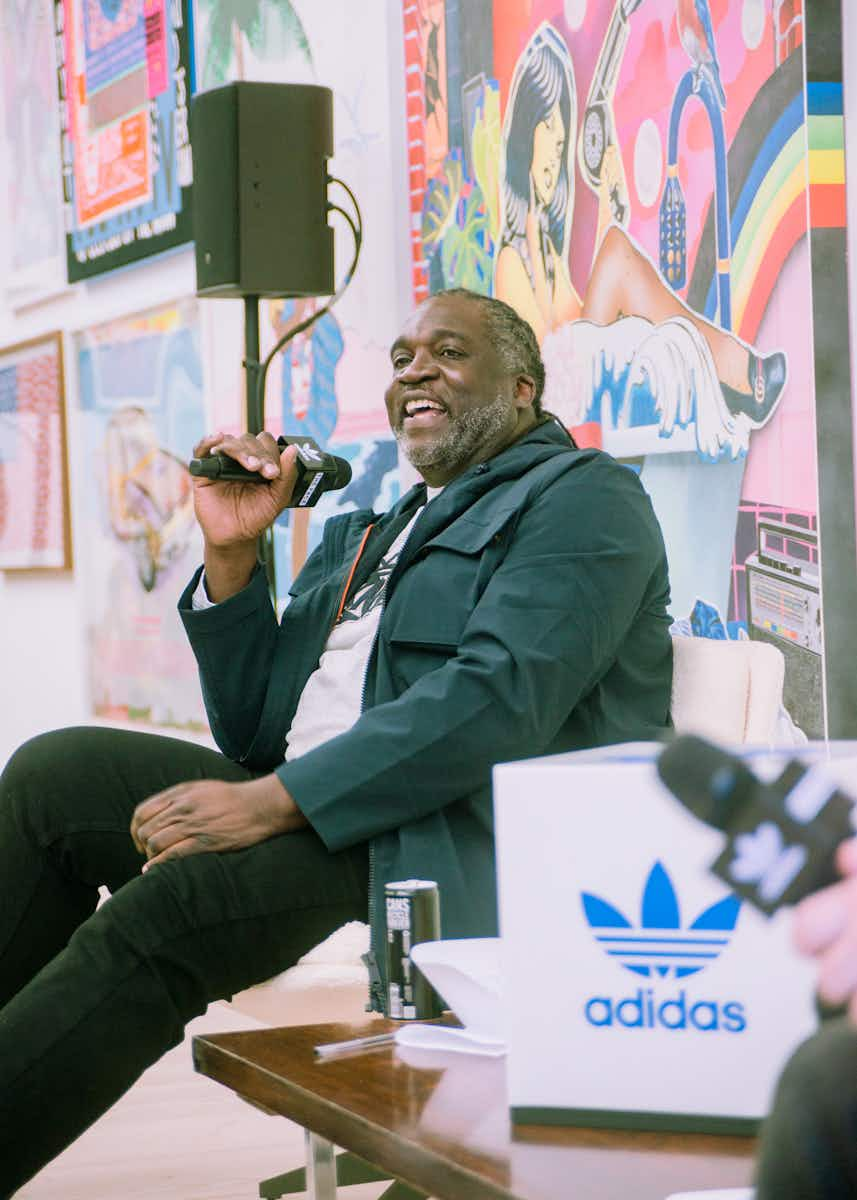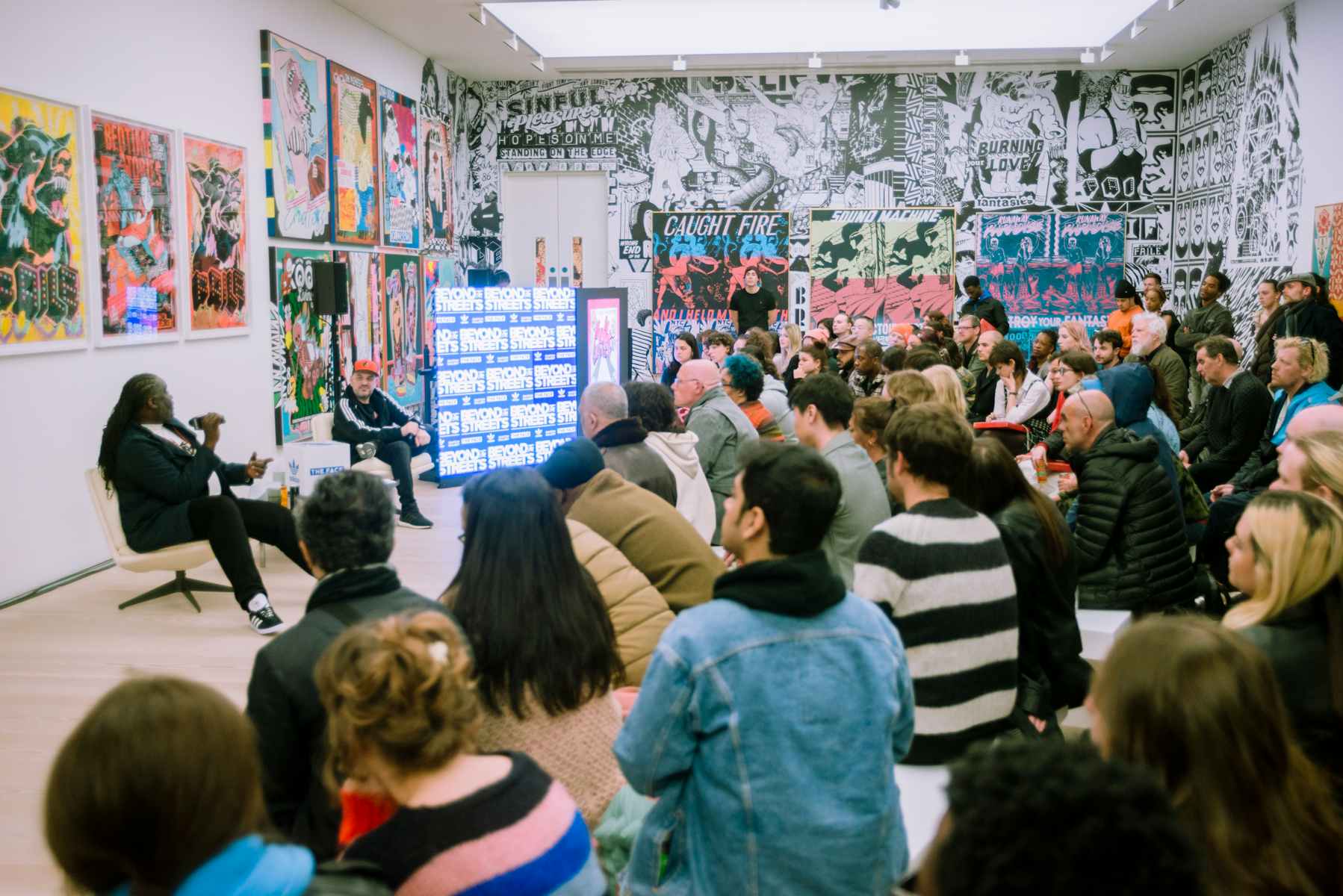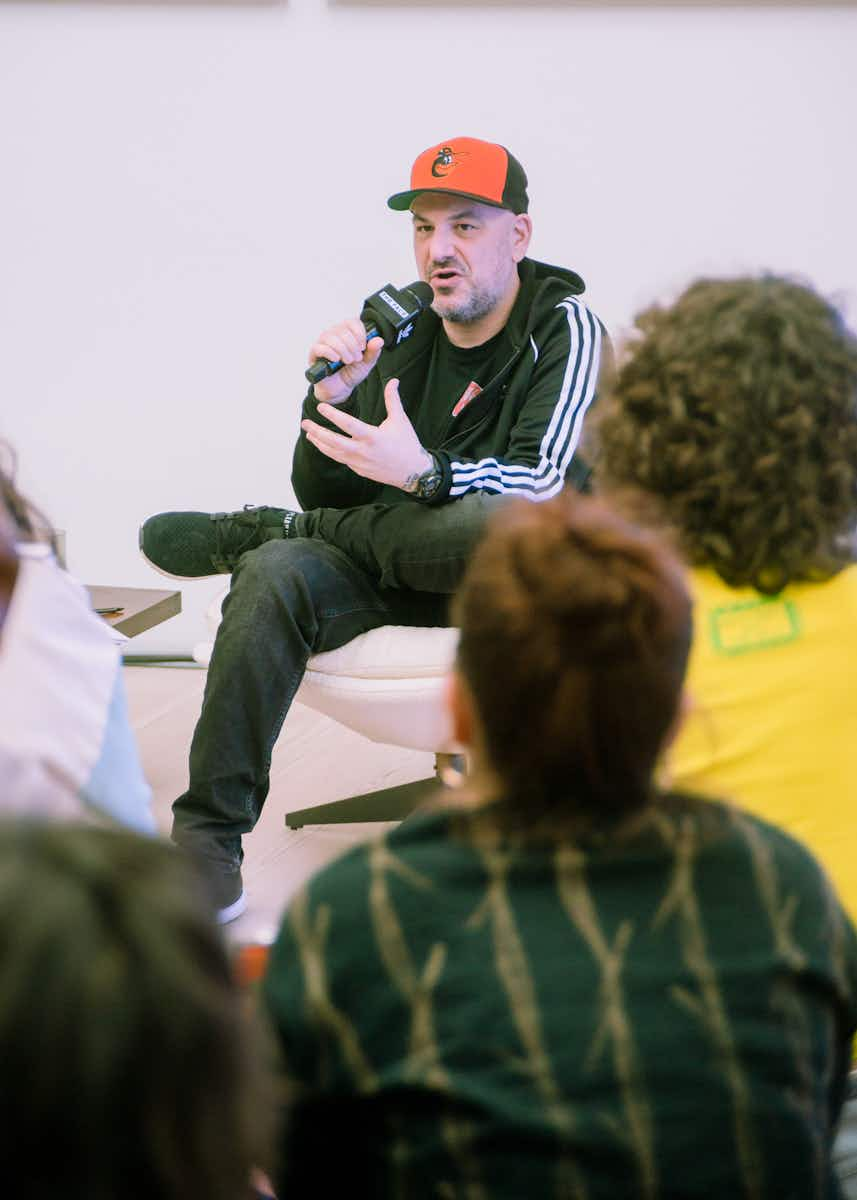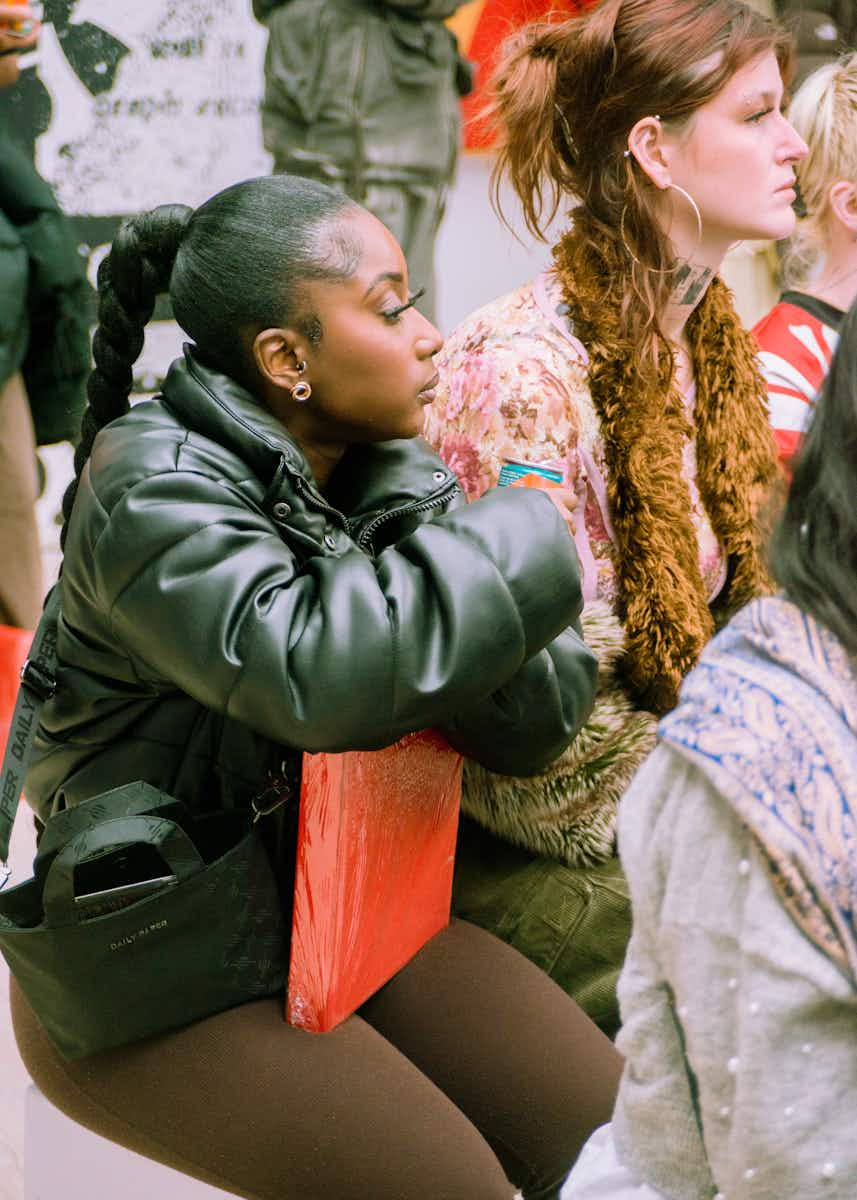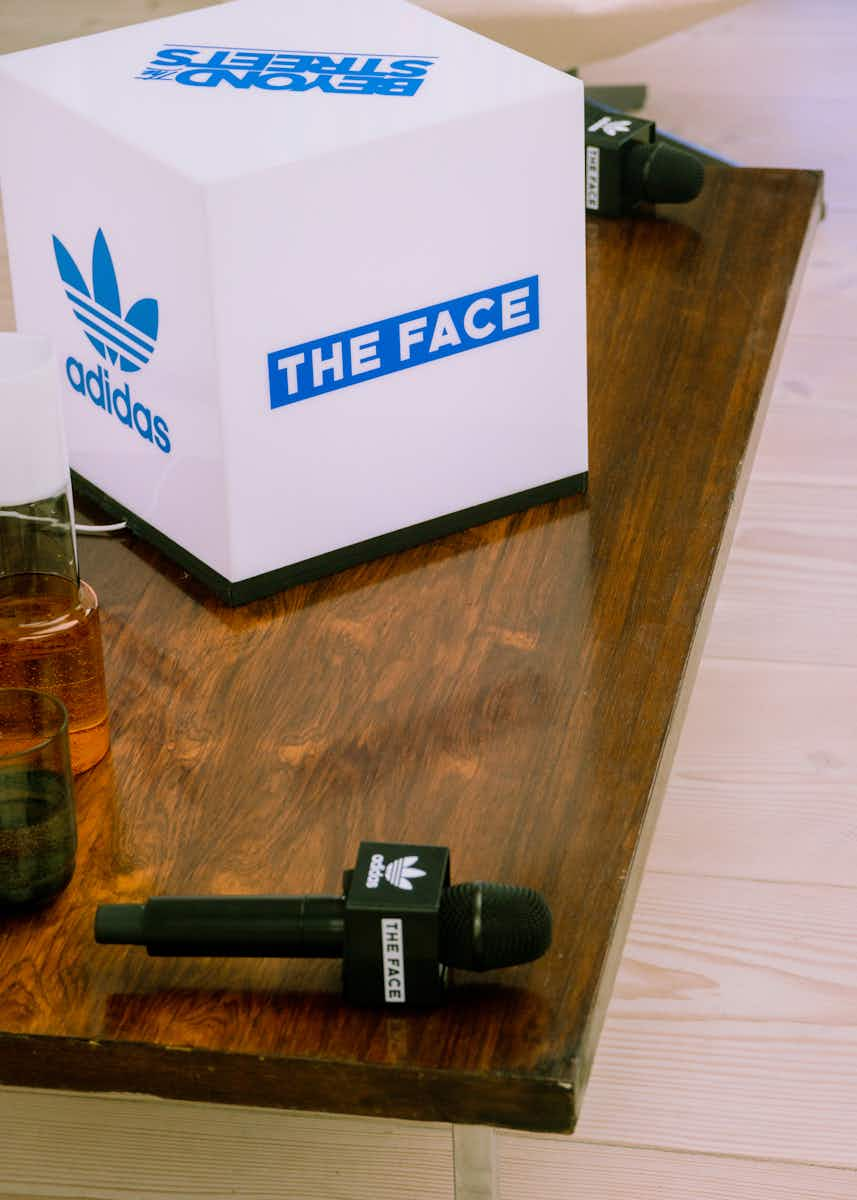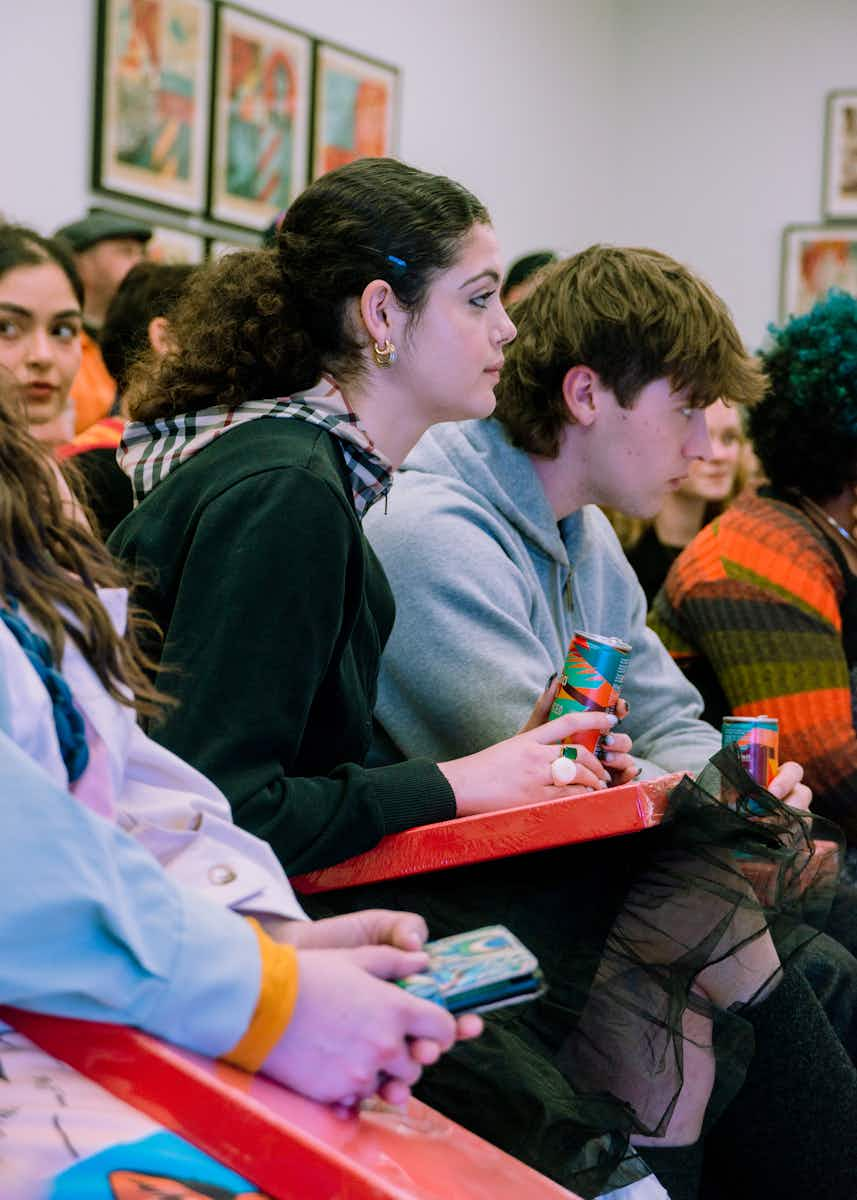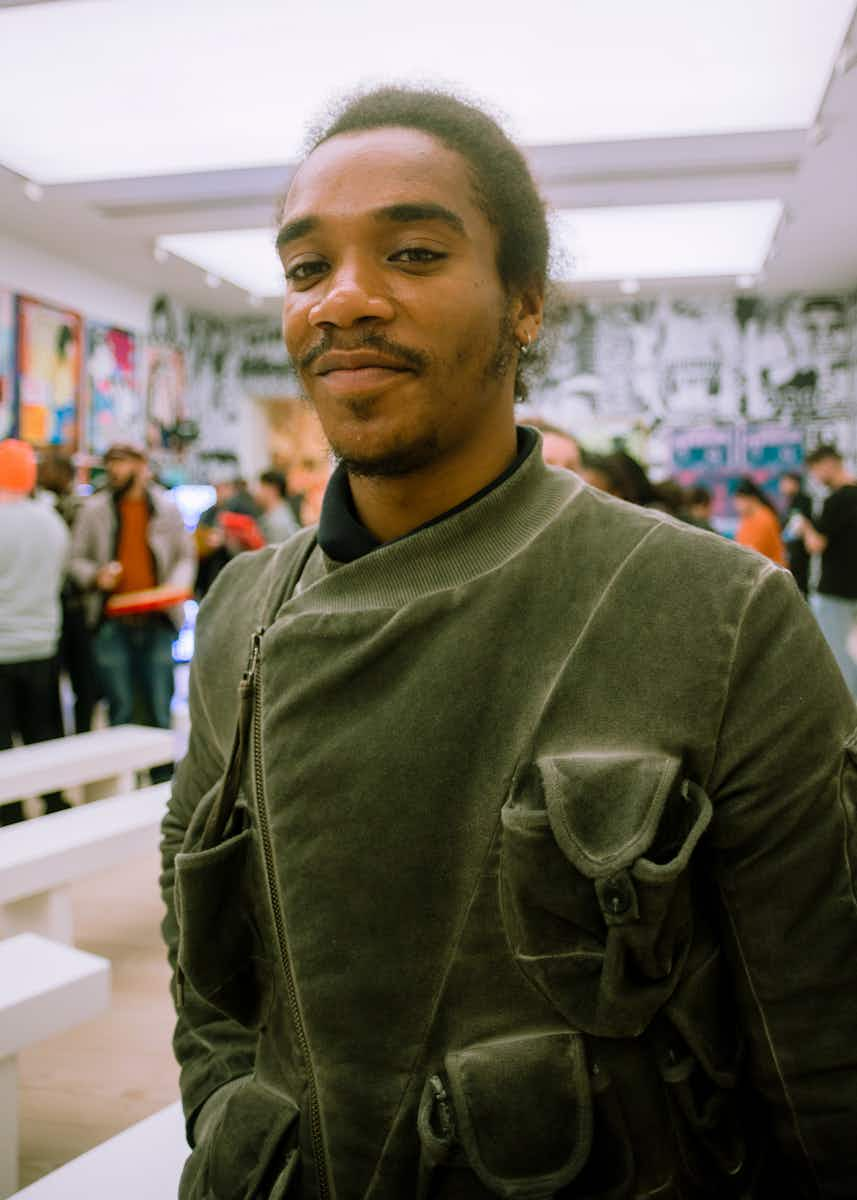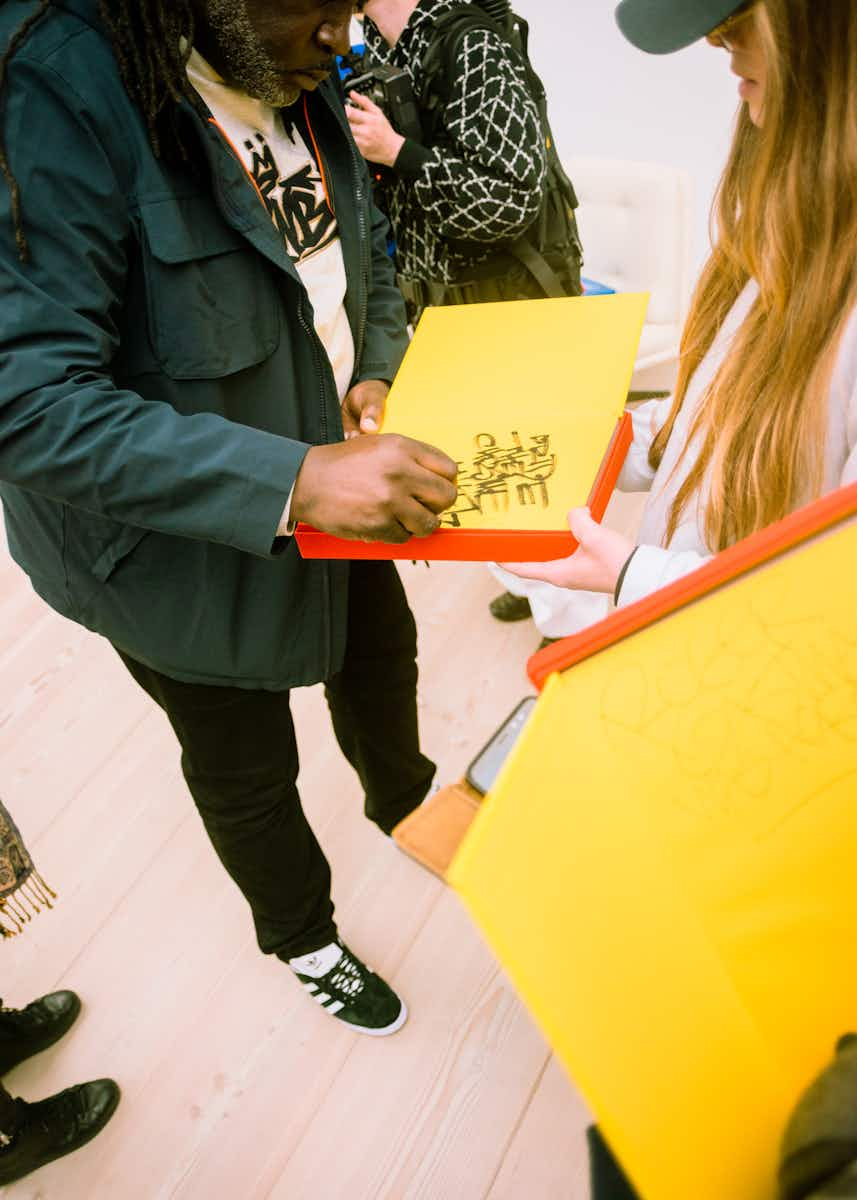 The catalyst for him was seeing 1983 hip-hop flick Wildstyle in Charing Cross, vibing off the film's Jamaican references and heading to Covent Garden immediately after the film ended to hang out with the local crews. Getting into the hip-hop scene, forming The Chrome Angelz and honing his art at Camberwell College, Donald remembers the impact that the crew made and his desire to learn more. ​"The community was just voracious, we really wanted to find out more about what was happening," he said.

As a young Black creative in the eighties, Donald felt that graffiti gave him a platform to express himself, something which he still sees in the young creatives he mentors as part of his creative strategy work. ​"It's that feeling that you've got something really important to say," he said. ​"Graffiti art gave me support, partnership, collaboration, love, free expression, risk and danger…it was certainly the most honest creative thing I've ever encountered," he continued.
Gastman was an equally keen teen, doing ​"bad kid shit" as a punk before coming across the THC Crew in Chicago while visiting his aunt. Returning home to DC at a time when little ink had been spilled on graffiti in mags, he kept tabs on what was going on through mailing photos with friends, many of whom are now featured in BEYOND THE STREETS LONDON. Starting to do branded work – including original pieces for adidas – Gastman moved towards curating exhibitions, with Art in the Streets in LA later shapeshifting into BEYOND THE STREETS.

Both quick-witted, dry-humoured and armed with a cartful of stories, it took graffiti back to the old school. Talk of the future, social media and the rise of AI was kept to a minimum; instead, it was about championing the originals who paved the way for graffiti's greats and the power of a large-scale exhibition like this.

​"Celebrate what's here," Gastman concluded. ​"As much as we all have our phones and computers and everything else, support the history while here and support the artists that are in front of you working." Well said.
Not visited BEYOND THE STREETS LONDON yet? Make sure to get down to Saatchi Gallery before 9th May for more street art, graffiti and memorabilia than you can shake a spray can at, including rare archive adidas pieces.