Puppet is the psychedelic psychodrama you won't forget

Uncut Gems breakout star Julia Fox, Richie Shazam and Puppets and Puppets designer Carly Mark star in a part-autobiographical, part-fictional film about depression and anxiety directed by the Levett brothers.

Puppet pushes the envelope on tradition. Written and directed by Canadian brothers Chris and Adam Levett, the part-autobiographical, part-fictional psychodrama is packed with a cast cherry-picked from New York's creative scene and features a distorted voiceover and a jarring score. It's deliberately grating – a brutally honest look at the anxiety's that plague society today.
The film follows the narrative of a NYC fashion designer ​"grappling with the nature of reality and existence" after a fateful car accident. Faced with the reality of her own death, protagonist Carly (incidentally played by visual artist and designer of NY-based fashion label Puppets and Puppets, Carly Mark) goes on a journey to visit the people she loves. The meta film touches on the realities of depression, the ugly side to notoriety and grim encounters with aggressive men, via a heavily improvised script that riffs on real life situations and conversations.
Puppet is not an easy watch. But it's not meant to be.
Alongside Mark – who acted as the magnet that brought everyone together – the cool-kid cast includes multidisciplinary artist and muse Richie Shazam (who often stars in, and shoots, campaigns for New York's rising fashion brands) and a cameo from actress Julia Fox, the breakout star of the Safdie brothers' new flick Uncut Gems.
Through Puppet the Levett brothers are challenging the way in which we view modern cinema and they've got the credentials to back it up, having co-created and launched Feelings Film Festival with Chloe Wise in 2016 – in place to ​"give video art the big screen treatment". The festival showcased the work of both up-and-coming and established video artists. In their respective careers, both brothers have directed commercials and fronted solo shorts and music videos, blending elements of classic cinema with modern era internet aesthetics. Puppet was created from the ground up with the intention of going viral online, say the Levetts.
The film is released on streaming service Pirate Bay this week to coincide with New York Fashion week – an event many of the cast play a part in – and will soon launch on YouTube.
We caught up with the Levett brothers to talk about consumption, internet culture and the importance of documenting mental health.

How did you both kickstart your career in film?
Our mom started showing us movies like Blue Velvet, 2001 and Badlands when we were really young. That planted the seed for us. We had camcorders and were always making short videos. Eventually we went to film school together. We've made everything from shorts, music videos, TV pilots and video art but all we've ever wanted to do was to make feature films.

Puppet is your first full-length feature. How did you come together with Carly Mark to formulate the idea?
We wrote the original treatment for Puppet with another person in mind. When it didn't work out, we lost our crew and had to push back filming a few months. Carly's been a friend for years and has appeared in previous shorts we'd made … we always knew we wanted to do something more substantial with her. Carly's so busy with her own art practice we didn't initially ask her but after a few conversations we all knew it was the right fit. [From there] we tailored the project to be more about her life and take place in her world.
So, how did you go about casting?
Carly was instrumental in bringing together the cast. Most of the key players are [her] close friends. Some people we cast through Craiglist too and others through our producer Robbie who has ties to the improv scene in New York.
For those who are yet to watch, how would you describe Puppet?
A psychedelic, sci-fi, comedy about depression and anxiety that mixes conventional movie making with an internet aesthetic.
What spurred you to focus on the subject of anxiety and depression?
These were topics that both of us and Carly have experience with. In creating the film we wanted to represent how we were feeling and make it as realistic as our experiences are day to day. We hadn't really seen that before … In many ways it was self therapy to face a lot of these issues ourselves and be honest about how we felt about them. It seems like there is much more awareness recently about mental health, anxiety and treatment in our part of the world but it's not represented in films in a realistic way.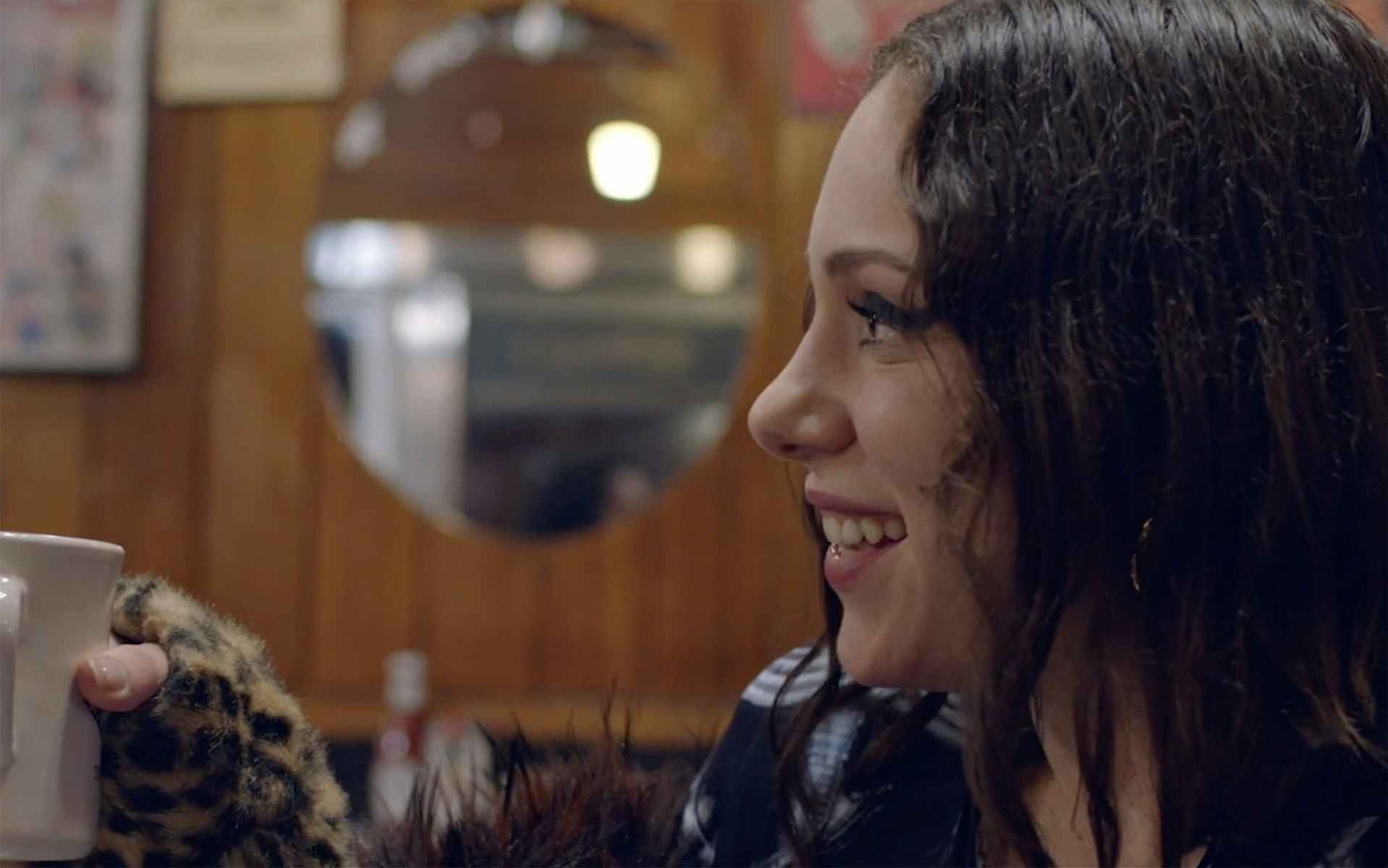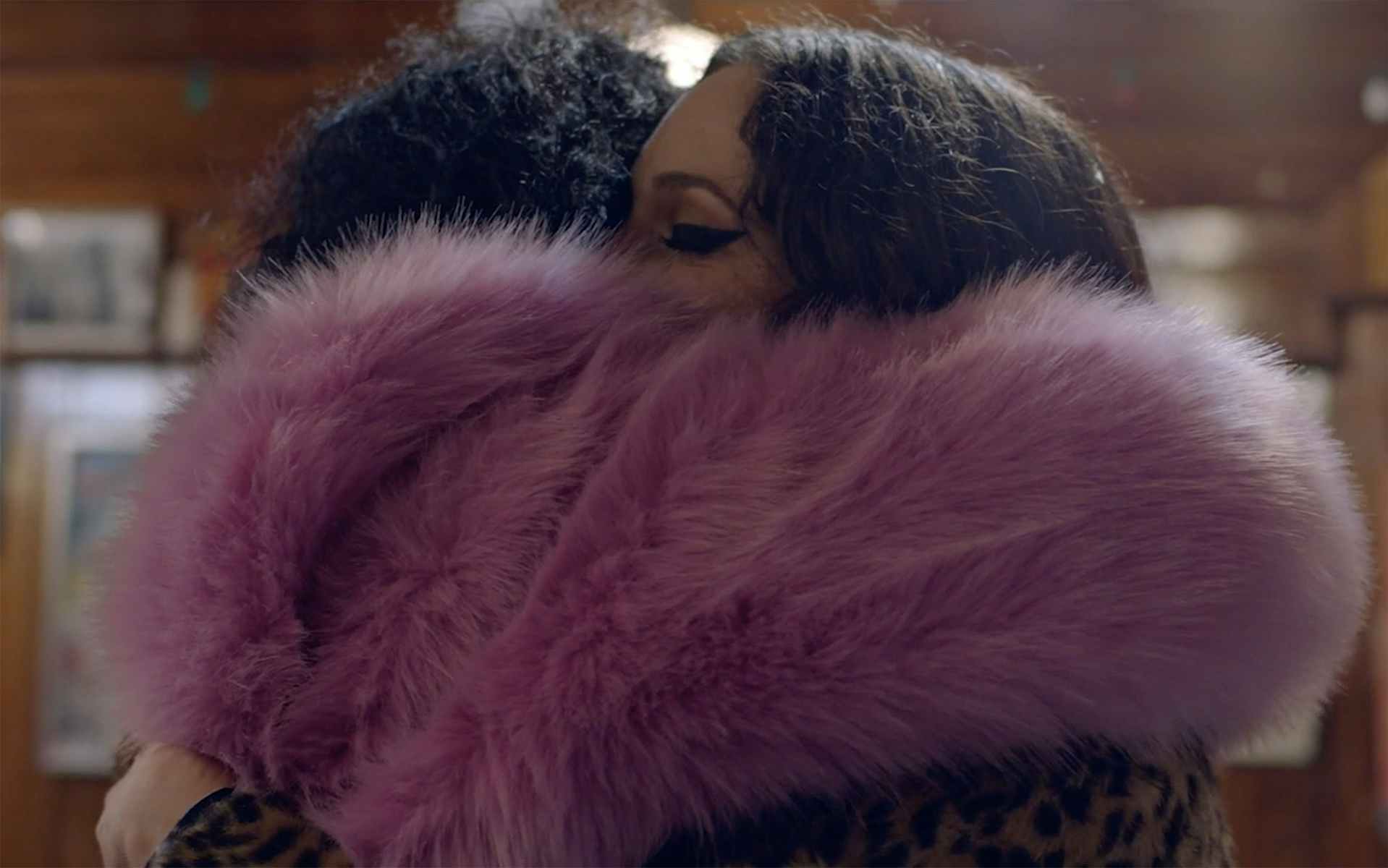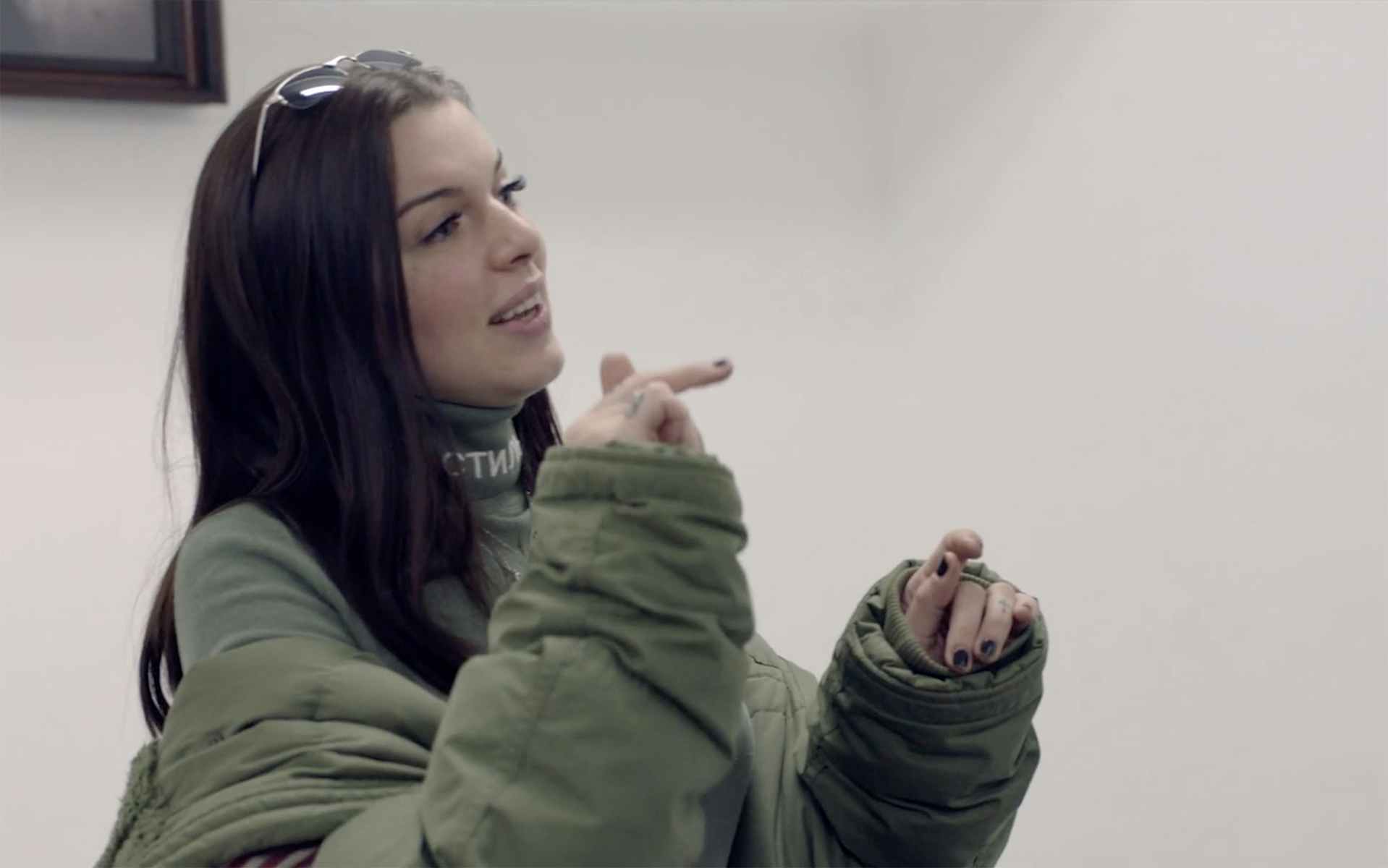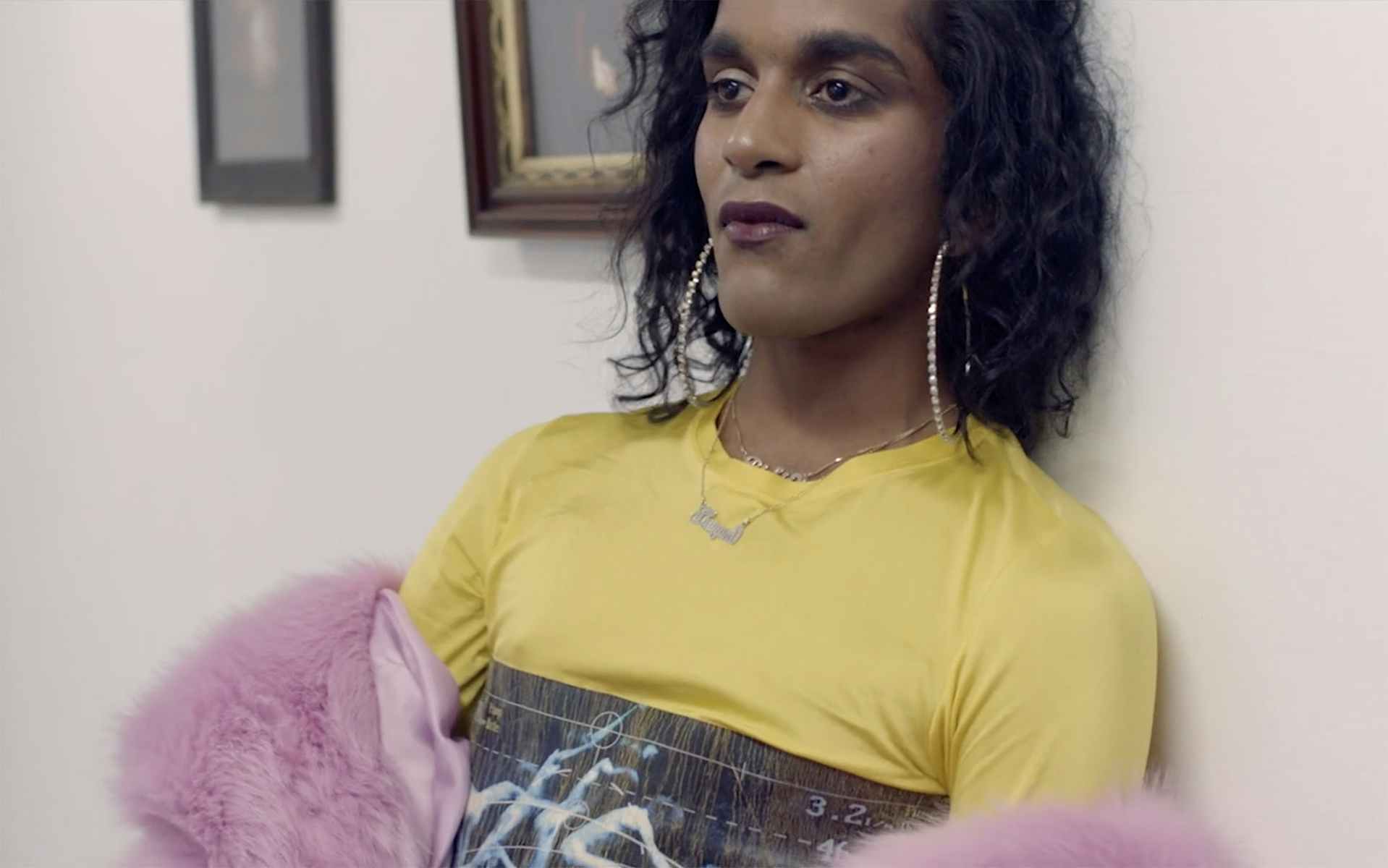 A lot of the dialogue scenes felt very organic. Were a lot of those moments authentic or scripted?
We like to joke that Puppet is a documentary. The dialogue scenes mostly are improved. We had a 30 page outline when we were shooting and Carly knew how to steer the conversations to certain story points. A lot of things that come up are real or versions of reality.

Puppet highlights internet culture via adverts for antidepressants and social media cutaways that pop up throughout the film. What emotions are you hoping to provoke in your audience?
The decision to include adverts and social media was about a desire to have the viewer engage with the film as if they were watching it online. When watching YouTube, Vimeo, web browsing or while on social media platforms, you are constantly being inundated with ads. We like the idea of incorporating that into a more conventional film structure and helping tell the story. It was born out of a desire to give the audience the anxious experience of being in the mindset and hearing the internal monologue of most people today.

Why have you chosen to release on Pirate Bay, an alternative streaming service?
We really want to establish a new way of distributing feature films. We're so lucky there are loads of platforms to put stuff out these days. We find the theatrical experience so crucial having done screenings in both New York and Toronto but the reality is most audiences don't consume content like that.

Why was it important for you to release Puppet during New York Fashion Week?
A large part of the cast and crew all still work in the fashion industry in NYC. From us to our producers Sarah and Robbie, to Carly, Richie, Julia and Miles. It's a really amazing time in the city; especially these days with so many incredible young designers. Particularly what Carly and Ayla [Argentina] are making with Puppets and Puppets. It feels like the beginning of a new wave of American designers.
Watch the full length film below.

More like this