Sadie Sink is set for the scream queen crown

The Stranger Things star comes into her own as Ziggy Berman in Netflix's ambitious new horror trilogy, Fear Street, based on R.L. Stine's teen novels of the same name.

These days, Sadie Sink barely has time to pause for breath. The young actress has been flitting between Atlanta for work, her home in New York and her parents' place in New Jersey. ​"I'm flying out again tonight because I'm shooting tomorrow," the 19-year old says, smiling from ear to ear. ​"It's a short trip, but I'm glad I got to make it – I'm really excited. They're just really fun movies."
Today, though, she's Zooming in from Los Angeles, where the first installment of Fear Street, Netflix's pioneering new R‑rated horror trilogy, will premiere.
And make no mistake: this is a horror project of epic proportions. Set in 1994, 1978 and 1666 respectively, each film is being released week-by-week in a bid to accommodate viewers' insatiable appetite for pandemic-induced binge-watching. Based on R.L. Stine's chilling teen-horror novels of the same name, Part 1 of the on-screen trilogy was released last week to critical acclaim. Today, Sink's star-making turn in Fear Street Part 2: 1978 as the enigmatic, fiery Ziggy Berman finally hits laptop screens across the world.
In Part 1, we were transported back to 1994, into the throes of a bitter feud between two neighbouring towns, Shadyside and Sunnyvale. While Shadyside dwellers seem doomed to a life of perpetual failure – and often death – Sunnyvalers get to enjoy the spoils of the American Dream in a suburban utopia decked out with white picket fences and conspicuous McMansions.
Eventually, a group of Shadyside teenagers discover that their town has been cursed by Sarah Fier, a witch whose wrath has led to unexplained killings across generations. Soon, they could be next. As protagonist Deena (Kiera Madeira) tries to save her girlfriend Sam (Olivia Scott Welch) and brother Josh (Benjamin Flores Jr.) from certain death, she traces the curse back to 1978.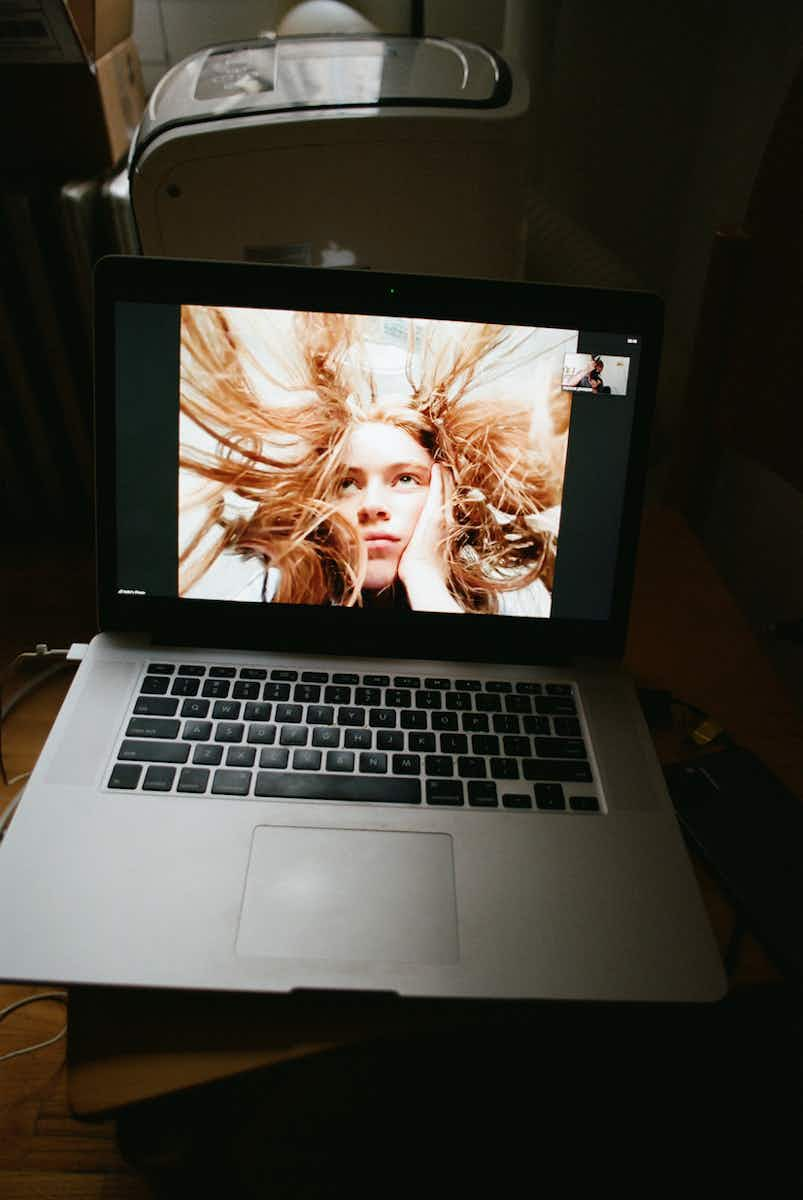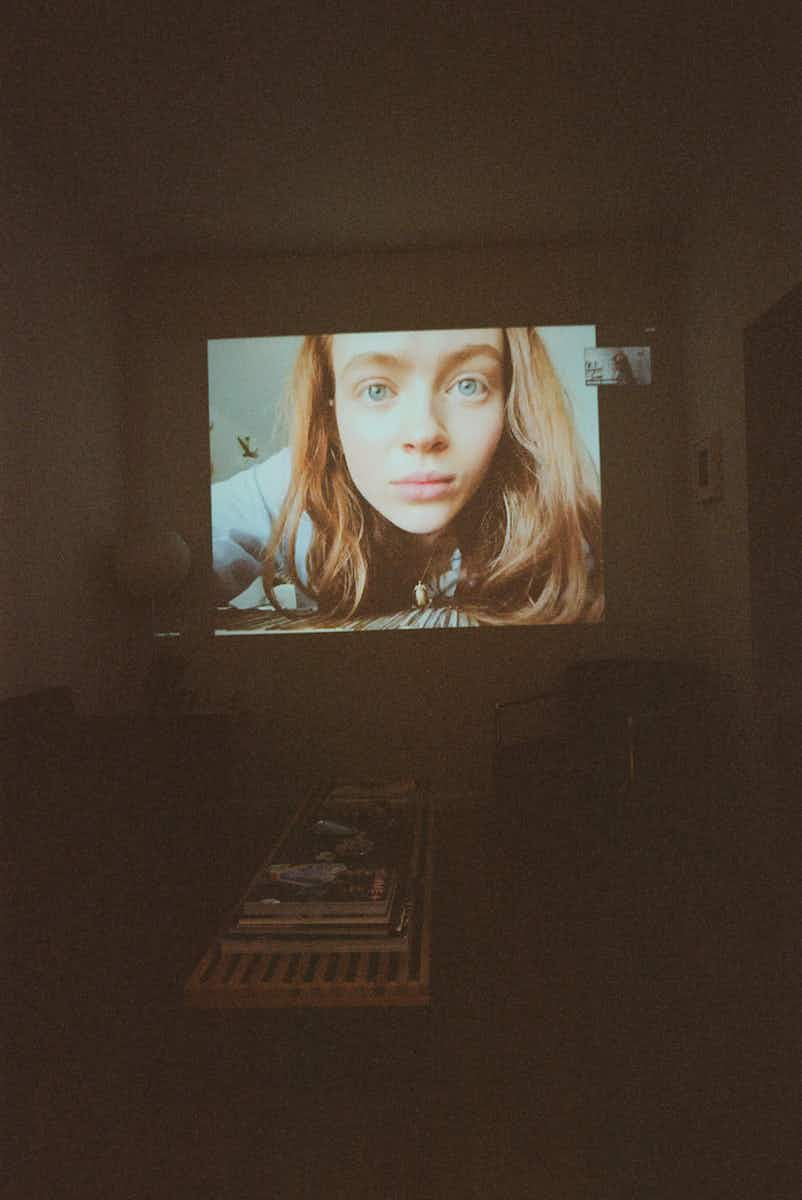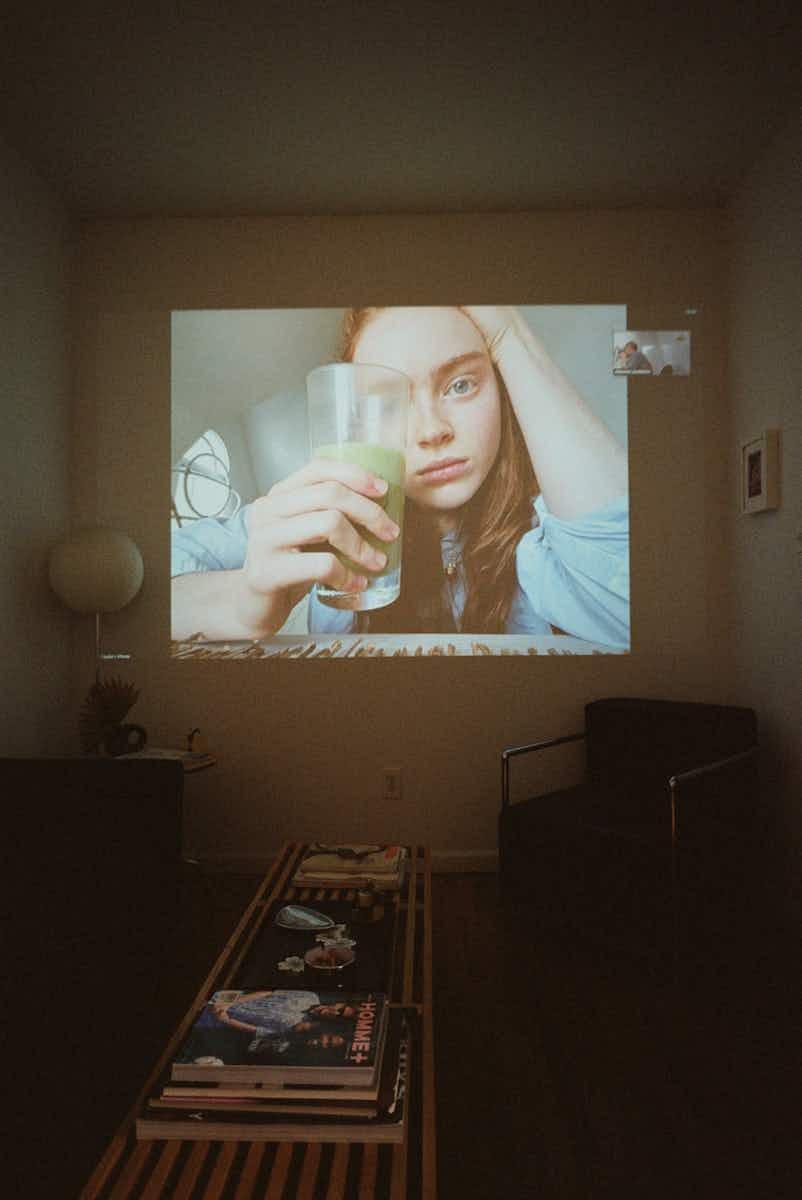 That year, Sink's Ziggy Berman was the only one to survive it, as Part 2 takes us back in time to understand just how that happened. She's a Shadyside outcast, navigating a strained relationship with her cookie-cutter sister Cindy (Emily Rudd) in the aftermath of their father's departure.
"Ziggy puts on this tough, aggressive front, but I think at the core she's just young and insecure, and ultimately wants to feel understood," Sink says thoughtfully. ​"You get to see more of these true colours as the movie unfolds […] the root of all that anger and intensity. She's used the whole Shadysider curse as a way to explain how certain things in her life have turned out."

Though the Fear Street trilogy is peppered with classic teen movie tropes (the stoner, the jock, the nerd), director Leigh Janiak makes them feel real. By carrying them over into the horror genre, she created three-dimensional characters that provide all the good stuff these films tend to miss: intrigue, romance, genuine thrill and, most importantly, gore – lots of it.
Sink's own background couldn't be further removed from the jump-scares and high drama of Fear Street. Originally from Brenham, Texas, she actually got her start in musical theatre. ​"I always describe it as the town from the TV show Friday Night Lights," Sink says with a laugh. ​"Very football-focused, not much theatre or anything going on, except for one community theatre that me and my brother started doing shows at when we were around seven and eight. That was my first taste of acting."
Before she knew it, Sink was performing on Broadway, in shows like Annie and The Audience alongside Helen Mirren. Her whole family then moved to New York, in order to facilitate her and her brother's acting careers. Then in 2017, Stranger Things came along, the Duffer brothers' blockbuster sci-fi series where Sink plays tomboy Max. This role was a crucial stepping stone in terms of her portrayal of Ziggy – after all, Fear Street director Leigh Janiak is married to Ryan Duffer, and the visual parallels between the new trilogy and Stranger Things are undeniable. So how did Sink go about levelling up into a more intense, mature role?

"Max and Ziggy are both strong, independent and slightly aggressive female characters," Sink explains, ​"but the main difference is that Ziggy wants to be treated like a grown-up, whereas Max has more innocence. Ziggy feels misunderstood and like no one takes her seriously, which causes her to lash out. It was fun to play a role like that for the first time."
The best part of filming Fear Street, though, were the stunts – most of which Sink carried out herself. ​"I loved throwing myself into that, getting all scraped up and bruised," she says, reliving the excitement of the experience. ​"It'd be late and we'd be doing so much stunt work, and I'd go into my trailer at the end of the day with a huge smile on my face because I was just so happy to be there. I had a blast."
There's no denying that Sink has a knack for horror, but in spite of the amount of work she's done within that genre, she's not a big slasher-watcher, opting instead for psychological numbers like Get Out and Midsommar. ​"They stick with you for weeks," Sink says. ​"I'm really drawn to those types of films. They do such a great job of developing characters and making them feel true, rather than someone just getting stabbed or screaming all the time. That's what was important when I was playing Ziggy – finding those moments to make her feel human."
At just 19, Sink's acting versatility feels boundless. And after such a productive stint in horror, she hints at a desire to get back to her musical theatre roots one day, maybe alongside the likes of Damien Chazelle, who masterminded La La Land and Whiplash.

Fear Street: The Musical, anyone?
Fear Street Part 2: 1978 is out on Netflix today.


More like this