How Thailand mastered supernatural horror films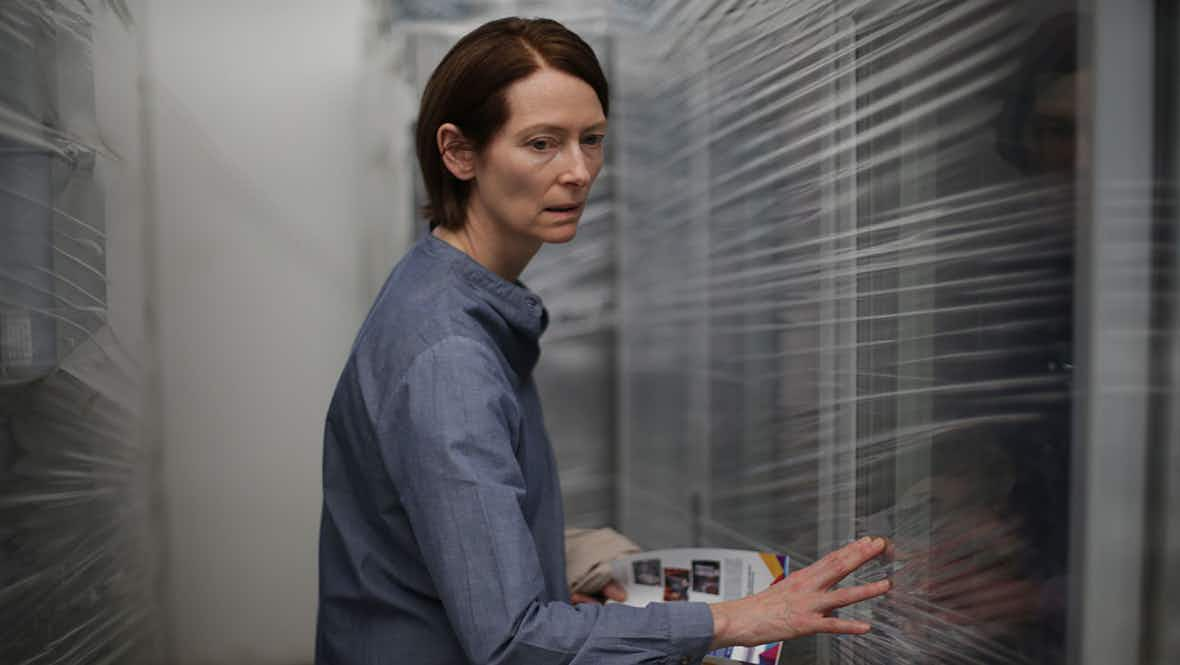 Supernatural cinema has become a spellbinding export for Thailand over the years. Starring Tilda Swinton, Apichatpong Weerasethakul's Memoria is the latest eerie tale to land on our screens, continuing a cinematic tradition that goes back decades.
This year has taken off on spellbinding form with the UK release of Memoria, the much-hyped slow cinema feature by Thai director Apichatpong Weerasethakul. An eerie, beguiling, transcendental art film out this week, it tells the story of a woman (Tilda Swinton) plagued by the sound of a horrific thud who is led to the Amazon rainforest in search of its source – encountering reincarnated spirits and even a UFO along the way. It's already won the Jury Prize at Cannes and placed at number four in the annual Sight and Sound end-of-year critics' poll last month. The buzz only intensified after it was submitted for Academy Awards consideration by the country of its production, Colombia.

Weerasethakul's idiosyncratic, arthouse filmmaking style belies any categorisation of the film in traditional genre terms (leave your Tango Ice Blast at the door – this is not a summer blockbuster). But its lush cinematography and spiritualising themes do point to a specific flavour of filmmaking that has, for decades, helped to raise the profile of the Thai film industry overseas. As a country steeped in mythology and densely forested with untamed jungle, where more than 95 per cent of the population practises Buddhism, it should be no surprise that Thailand actually pairs quite nicely with a rather uncanny brand of commercial cinema.

"Contemporary Thai horror film has long been Thailand's calling card on international film markets," argued Katarzyna Ancuta in a 2011 research article. It assessed, in part, how nung phii (ghost films) had remained faithful to an established formula, while also adapting their portrayals of ghostly subjects as the Thai film industry became more globalised. A decade later, with Thai horror films increasingly visible at international film festivals, on streaming platforms and even being submitted for Oscars consideration, this argument has only become more valid.

Like many other East and Southeast Asian territories also enjoying international acclaim at present (see South Korean productions Squid Game and Parasite, and, most recently, Golden Globe-winning Japanese film Drive My Car), Thailand previously experienced a swell in film-related interest around the turn of the century, in what is often referred to as the ​"Asia Extreme" boom. As a wave of violent horrors and thrillers from Japan and South Korea – including Ring, Audition, Battle Royale and Oldboy – arrived on UK shores via cult distribution label Tartan Video, similar-minded works from Thailand were also imported overseas, finding favour with audiences who were growing bored of Final Destination sequels and Scream knock-offs.

Alongside horror films like Bangkok Haunted, The Victim and The Wheel (part of multinational anthology film Three), highlights included the Hong Kong-born, Thailand-based Pang Brothers' film Bangkok Dangerous (1999), a Wong Kar-wai-inspired crime feature, and Banjong Pisanthanakun and Parkpoom Wongpoom's Shutter (2004), about a young couple who notice mysterious shadows in their photographs following a traffic accident. Both received crap US remakes in 2008 owing to their unique premises and cult popularity, with the former notably casting Nicolas Cage as its lead (and retaining the Pang Brothers as directors).

One of the more distinctive Thai horror films of the era, though, was Nonzee Nimibutr's 1999 folk-horror Nang Nak. The most profitable Thai film ever at the time of its release, and the first to earn 100 million baht (£2.2 million) at the local box office, this atmospheric, jungle-set period piece adapts one of Thailand's most famous folk tales, the enduringly spooky legend of Mae Nak Phra Khanong.

The story concerns a doting wife who dies in childbirth while her husband is away fighting a war. She returns as a ghost to bring ill fortune to nearby villagers who attempt to ward the returning soldier away. The tale has been a staple of Thai cinema for generations, with live-action films, animations and pornographic works dating back as far as 1959. (The 2005 version Ghost of Mae Nak was another to reach UK shores via Tartan Video).

While the ​"Asia Extreme" horror boom subsided in the mid-2000s, independent filmmaker Weerasethakul (Memoria) made his major international breakthrough in 2010 with Uncle Boonmee Who Can Recall His Past Lives, a meditative and wilderness-rich art film concerning reincarnated spirits and demon-eyed sasquatches. It would be the first Thai film to win the Palme d'Or at Cannes (the prize was awarded by a jury headed by Tim Burton), and raised the nation's international filmmaking reputation considerably while perpetuating a Western perception of Thailand as a land of myth and mystery.

Three years later, director Pisanthanakun (Shutter) released supernatural horror-comedy Pee Mak, a zany take on the aforementioned legend of Mae Nak Phra Khanong, full of pop culture references and subversive twists. It grossed more than a billion baht (£22 million) in revenue worldwide and became the highest-grossing Thai film of all time. Its success, described as ​"unrepeatable" by The Bangkok Post in 2019, led The Guardian to suggest that ​"Thailand could make horror-comedy – compared to the more baleful Japanese spookers, or the bloodier Korean variants – its speciality."

This prediction hasn't necessarily proven correct. The fortunes of commercial Thai filmmaking would decline in the years thereafter as the market share of local productions dropped to just 18 per cent, the lowest rate in two decades, by the end of 2015. Even in 2020, with the pandemic delaying imports of Hollywood blockbusters, Thai domestic cinema's market share only recovered to around 25 per cent.

Nevertheless, in the past three years, two out of three of Thailand's official Academy Awards submissions for the category of Best International Feature Film (each country can submit only one film a year for consideration) have been supernatural horror films. The Thai film industry, it seems, remains faithful to the idea that there is potential for international revival through scary stories that draw from the country's deep-seated folklore and traditional culture.


More like this