Vivian Oparah: film, TV (and music's) next big multi-hyphenate thing
This year, the irresistible North Londoner is set to act in Sky drama Then You Run and Disney+ rom com Rye Lane, all while moonlighting as a DJ and musician. Is there anything she can't do?

Taken from the new print issue of THE FACE. Get your copy here.

For Vivian Oparah, performance is all about tapping into an inner space that defies formula. The actress, now in her mid-twenties, is fresh off a plane from Berlin where she's just wrapped filming for the upcoming Sky drama Then You Run. Before that, she acted alongside David Jonsson in Raine Allen Miller's directorial debut, Rye Lane – a Disney+ rom com about two young adults whose tumultuous paths cross over a heady 24 hours in Peckham, South London (set for release later this year).
"Peckham is its own universe," Oparah says excitedly. ​"It's so full of character that the director captured so well, and I've never worked on a job with so many like-minded people. It felt super collaborative and we put so much heart into it – it felt like a pivotal moment in a lot of people's careers. I loved it so much."
Before any of this, though, the north Londoner's own acting career got off to a pretty dizzying start. With no formal training bar a summer course at the National Youth Theatre, at 19, she landed the role of Tanya Adeola in the Dr. Who spin-off Class. At the time, she was working at Carphone Warehouse after deferring entry to UCL to take a bit of a breather. Not so bad for a first-time gig, eh?

"I think self-expression is really important," she says, of her natural affinity for performance. ​"I always try to reflect that in the way I dress, my hair, the way I carry myself… People are the most interesting stories. The ways in which they express their internal landscape – that's so interesting to me, and it's what drives me."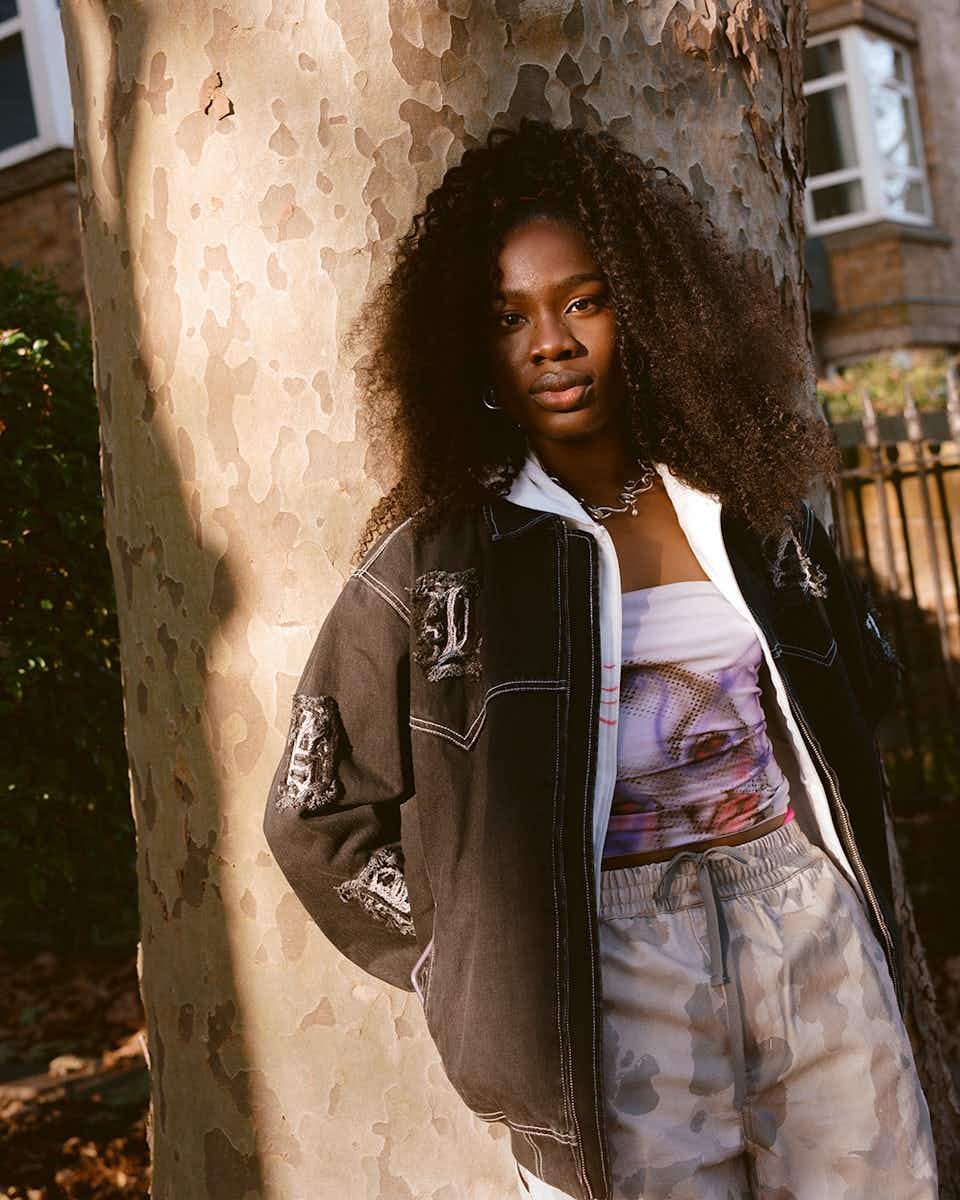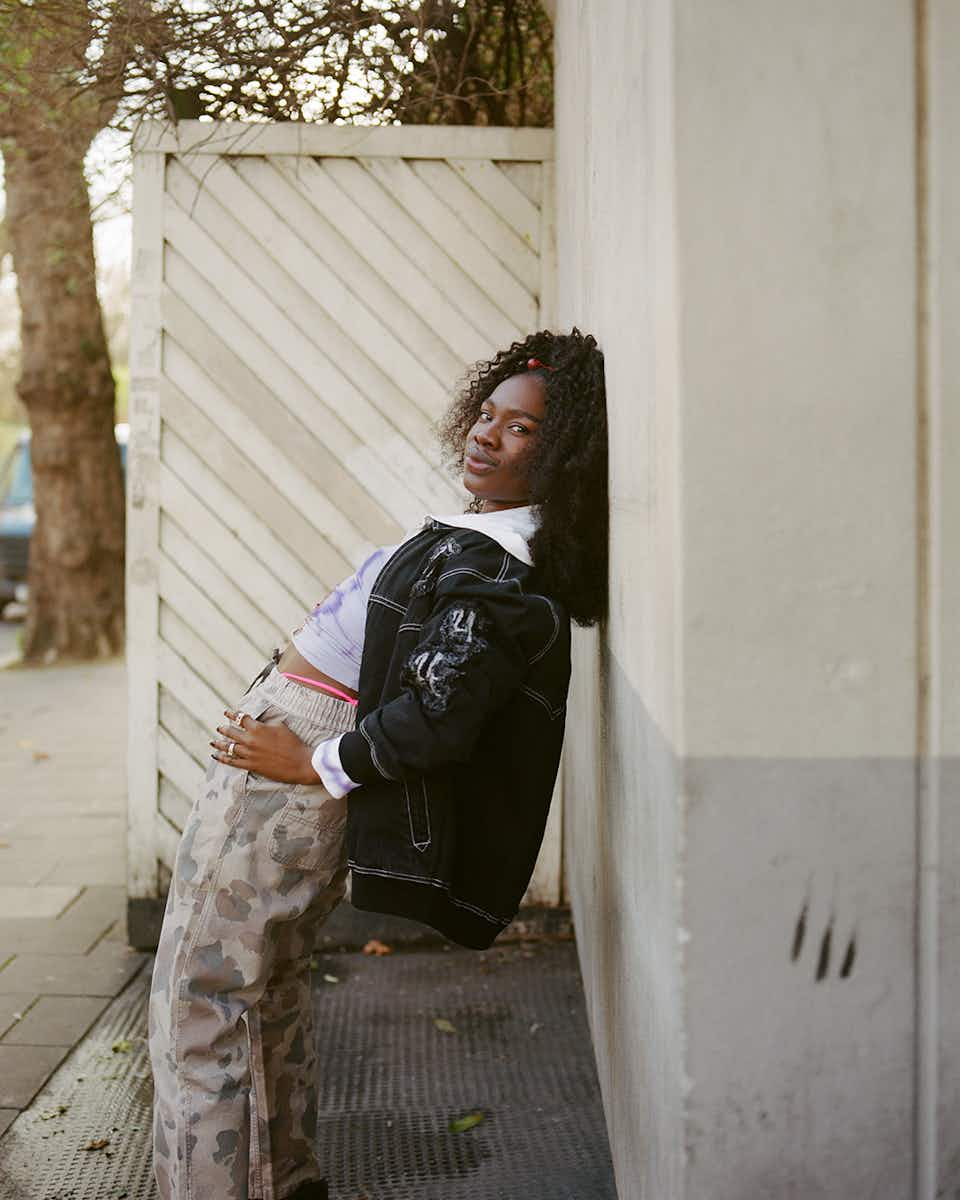 These days, bringing characters to life is second nature for Oparah, who also moonlights as a DJ and musician. Her older brother, who produces some of Headie One's songs and worked on Central Cee and PinkPantheress' viral banger Obsessed With You, inspired her to try it out herself.

​"He's super behind the scenes, but I loved how I saw music open him up," she says. ​"I'm really interested in sound and how it moves people. My goal, one day, is to be in films and also write scores for them."
Last month, Oparah played some of her own music to crowds for the first time alongside Klein and underground duo Space Afrika. While she promises there'll be plenty more where that came from, for now, Oparah is focused on accessing something deeper.
"I believe that we carry the energy of our family and all the people that have come before us," she says. ​"That's a really hard thing to verbalise. When I get into a creative zone, it all pours out of me. I feel really in touch with that through making music and art or creating alongside my friends. It makes me feel rooted."
No matter how you slice it, storytelling is Oparah's purpose, and this is only the multi-hyphenate be-gin-ning.
"I'm so lucky to be able to do this, to play and do what I love," she says. ​"I feel like I've unlocked a cheat code in a video game! It's such a blessing."

More like this