Five films and TV shows to keep us going to the end of November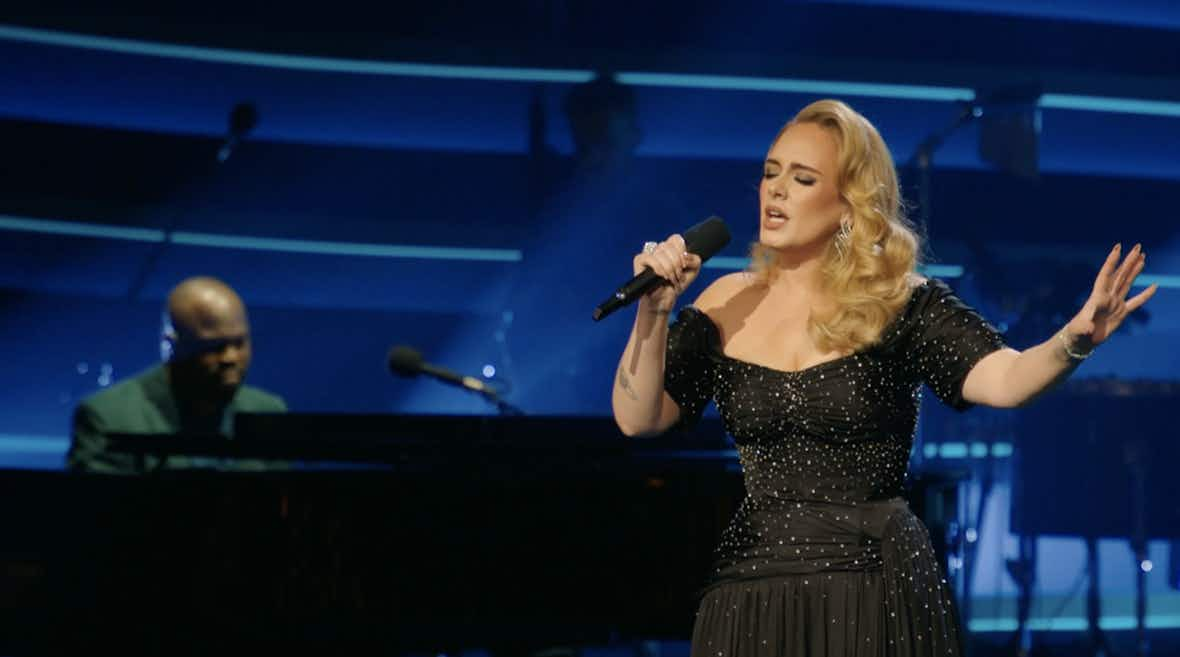 Screen Time: from a Seoul gone to hell to a Montana ranch ruled by fear, via bent coppers aplenty in Edinburgh, there's a world of entertainment to thrill this week.
Happy pre-Thanksgiving! As we're still British (most of us), we can't legitimately celebrate the holiday next week. And as we're not old farts, we can't mention again the arrival on Disney+ next weekend of Peter Jackson's blockbuster, three-part Beatles rockumentary series Get Back, can we?
So, with Christmas still over a month away – but that's only 36 more sleeps, kids! – distract yourself from the festive countdown with these five must-watch screen adventures. You'll laugh, you'll cry, you'll scream, you'll laugh some more. And that's just our new cover star Adele​'s special. Lord knows what ​"the new Game of Thrones" will do to you…
Got time? Watch it all in one go
Hellbound
Already rewatched Squid Game? Not quite got your tentacles fully into Dr Brain? Can't wait for the Scream reboot to hit cinemas (14th January) but are slightly fearful that it won't be as frightening as before? Well, fret ye not: Hellbound is here to provide all your South Korean TV and horror needs. The trailer for this six-part series from Train to Busan director Yeon Sang-ho is terrifying enough, with its visions of infernal demons telling humanity it's Armageddon Time by dragging punters into the fiery abyss. Gang violence, leisurewear-sporting cultists, masked mob justice, ​"supernatural angels" who look like Swamp Thing with a hangover, an iCal update telling you when and how you're going to die – Hellbound is of all these and more. ​"Welcome to a world of hell", they say. Pass the cushion, we say.
On Netflix now

For singing, laughing and possibly crying...
The star spills the beans (and possibly the wine)
An Audience with Adele
This all-singing, no-dancing, loadsa-joking spectacular was filmed at the London Palladium on 6th November. The Queen of Hearts was on a high after completing her FACE cover story – OK, and after completing her magisterial new album, 30 – as she performed in front of an audience of the great and the good (and in front of FACE Editor Matthew Whitehouse) (sorry, boss) . In between spectacular renditions of songs from across her four-album career, Adele traded bantz with celebrity guests such as Samuel L. Jackson, best pal Stormzy and, regrettably, Alan Carr.
On ITV and ITV Hub on 21st November
For keeping you guessing…
A police procedural from the pen of Irvine Welsh
Crime
Yes, it's another detectives-hunt-missing-schoolgirl drama. Yes, it features Dougray Scott, a Scottish actor often as wooden as a whisky barrel. And yes, it's on BritBox (ask your dad). But Crime is adapted by Irvine Welsh (and Dean Cavanagh) from the author's 2008 novel, which was the sequel to his 1998 novel, Filth. The equally coruscating 2013 film of the latter starred James McAvoy in a career-best performance as corrupt Edinburgh copper Bruce Robertson, and wee Jamie Bell as his coke addict sidekick Ray Lennox. Well, Lennox rides again in this new six-part adaptation of Crime, albeit now played by Scott. Added Trainspotting-esque characterisation comes courtesy of Guilt​'s Jamie Sives as a noxious plod we might nickname DI Begbie. If you like a bit of tartan noir – with added swearing – tune in.
On BritBox now

The film worth leaving home to see
The Power of the Dog
Benedict Cumberbatch, how do we love thee? Let us count the ways. New Year's Day sees him in cinemas in the title role of The Electrical Life of Louis Wain, a brilliant period drama-with-a-twist about the Victorian illustrator (you'll totally recognise his cats). Next month, his Dr Strange pops up in Spider-Man: No Way Home as the bumptious and perfectly goatee'd wizard who causes problems for Peter Parker. But right now, Cumbo is in 1925 Montana, playing ​"brutally beguiling" rancher Phil Burbank. In Jane Campion's magisterial western, the actor raises all kinds of hell for his mild-mannered brother (Jesse Plemons), bro's gentle new wife (Kirsten Dunst) and her super-sensitive son (Kodi Smit-McPhee). Also starring another tremendous score ­– after his work on Spencer – by Radiohead's Jonny Greenwood. An unmissable, big screen-worthy treat.
In cinemas from today, on Netflix from 1st December
For watercooler arguments…
A new fantasy spectacular (it says here)
The Wheel of Time
Not gonna lie: early reviews of Amazon Prime's multi-million dollar moonshot for their own Game of Thrones have been rather, shall we say, wanting. Rosamund Pike, Sophie Okonedo and a cast of unknowns have spent the last two years on Eastern European film sets weaving together a fantasy epic based on the beloved 14-volume book series by American author Robert Jordan. Here be dragons (probably) and witches and deep magic and Chosen Ones and brutish adversaries called trollocs and an epic quest for… something. According to advance reports, though, none of this approaches Thrones-level drama for non-sword ​'n' sorcery neeks. But – and, like the trollocs, it's a big, hairy butt – we're gonna watch anyway. We need something fantasy-shaped to tide us over until 2nd September 2022, when Amazon drops its billion-dollar Lord of the Rings. Now, they better not fuck that one up.
On Amazon Prime from 19th November

More like this