Five films and TV shows to see you through Halloween weekend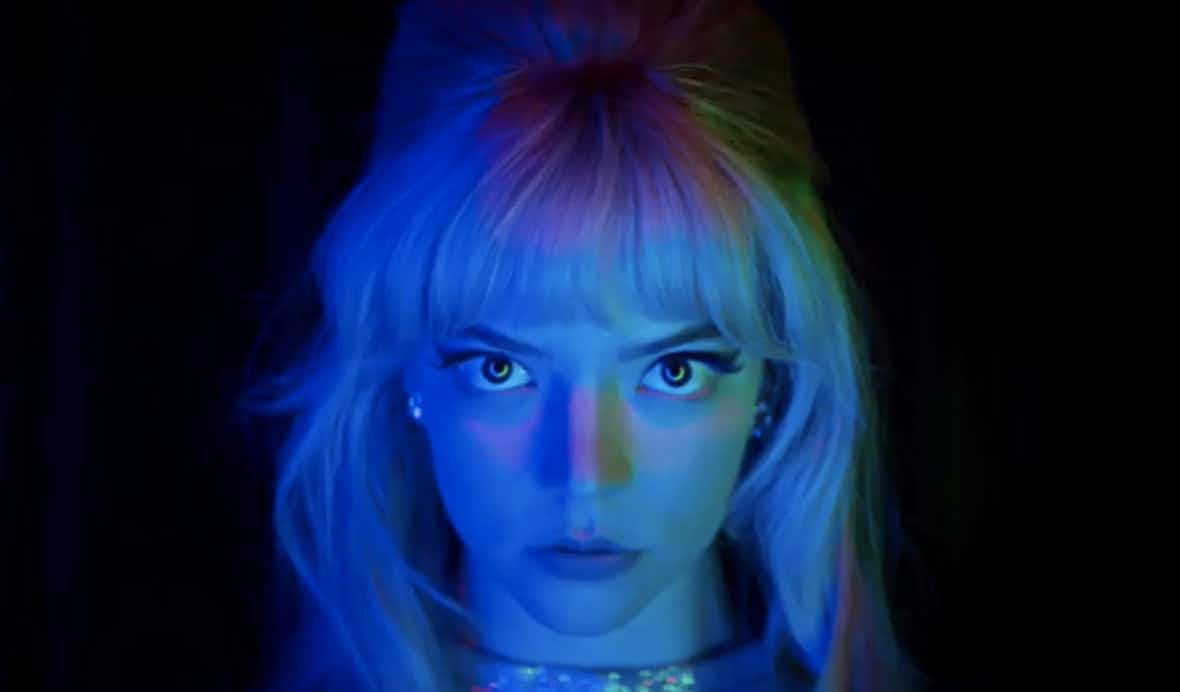 Screen Time: From Ava DuVernay and Colin Kaepernick's new series to Last Night In Soho, there are plenty of treats (and occasional tricks) on offer.
Boo! Did we scare you? Or are you more freaked out by the fact that October is already coming to a close? Blink and it'll be Christmas. Now that is frightening.

But first, Halloween. If you can't be bothered to sort out a costume, then the best way to see out the month is in front of the TV waiting for trick or treaters. And for those who aren't fans of spooky season, you are in luck. There's some frightfully good comedy on the agenda this week in the world of TV, as well as Ava DuVernay's new series about Colin Kaepernick, made in collaboration with the man himself. Still hungry for horror? A trip to the cinema to see Anya Taylor-Joy's new flick should do the trick.

Got time? Watch it all in one go
Fairfax
Supreme drops and clout culture are in the firing line in Amazon Prime's new animated series Fairfax. From the minds behind BoJack Horseman, Rick & Morty and Big Mouth, the series follows a group of teenagers on Los Angeles' Fairfax Avenue, as they hunt for fame and limited-edition box tees. Dale is the accidentally normcore newbie, Benny is the hypebeast with a wardrobe of rare trainers, Derica is the Instactivist and Truman is the artsy wannabe snapper. Any similarity to actual persons is purely coincidental.
Available on Amazon Prime now
The film worth leaving home to see
Last Night In Soho
The swinging Sixties, but make it spooky: that's the motto in Last Night In Soho, from director Edgar Wright and starring Anya Taylor-Joy (The Queen's Gambit) and Thomasin McKenzie (Leave No Trace). The latter plays Eloise, a new-to-London fashion student in the present day, while Taylor-Joy is Sandy, an aspiring singer in the ​'60s, whose world Eloise is inexplicably invited into through dreams. It's all fun and games and beehives, until Eloise realises that Sandy's world has a dark side and things get a little (that's right) tricky… See, this is why you should never romanticise the past.

Out in UK cinemas now

A documentary to feed the brain
This Changes Everything
As COP26 begins this weekend, there's no better time to revisit the documentary inspired by Naomi Klein's definitive climate change book of the same name. Shot over four years in nine countries across the world, the film introduces us to people in five continents whose lives are already being impacted by the brute force of capitalism and the climate emergency. It's compelling and urgent, while remaining inspiring and hopeful that society can reach a solution. If you watch one climate change documentary during COP26, make it this one.
Available to rent on Amazon Prime for £1.49
Comedy or reality TV to crack a smile
Sort Of
Another comedy about a millennial whose life is crashing down around them lands on screens this week. This time, the avo toast lover in question is Sabi Mehboob, a non-binary person who is a nanny to the hipster middle class by day, a bartender at an LGBTQ+ bookshop-meets-bar by night and the child of Pakistani immigrant parents, well, all the time. Their best mate has a different plan, though: move to Berlin to find ​"totally queer, everlasting freedom". Sounds like a solid idea.

On Sky Comedy weekly from 1st November at 9pm

Talking points for when your next wave of social fatigue hits
Colin in Black and White

Ava DuVernay and Colin Kaepernick have joined forces for this autobiographical Netflix series, which hones in on the NFL player's teenage years. Jaden Michael (The Get Down, Vampires Vs. The Bronx) plays his mini me, while Kaepernick is an onscreen narrator, detailing his experience of being adopted by white parents and other events that led to him becoming an activist, and also drawing parallels to significant moments in African-American history. Spread out over six episodes, this is considerably more than your average biopic.

More like this