Why doesn't Hollywood care about diversity anymore?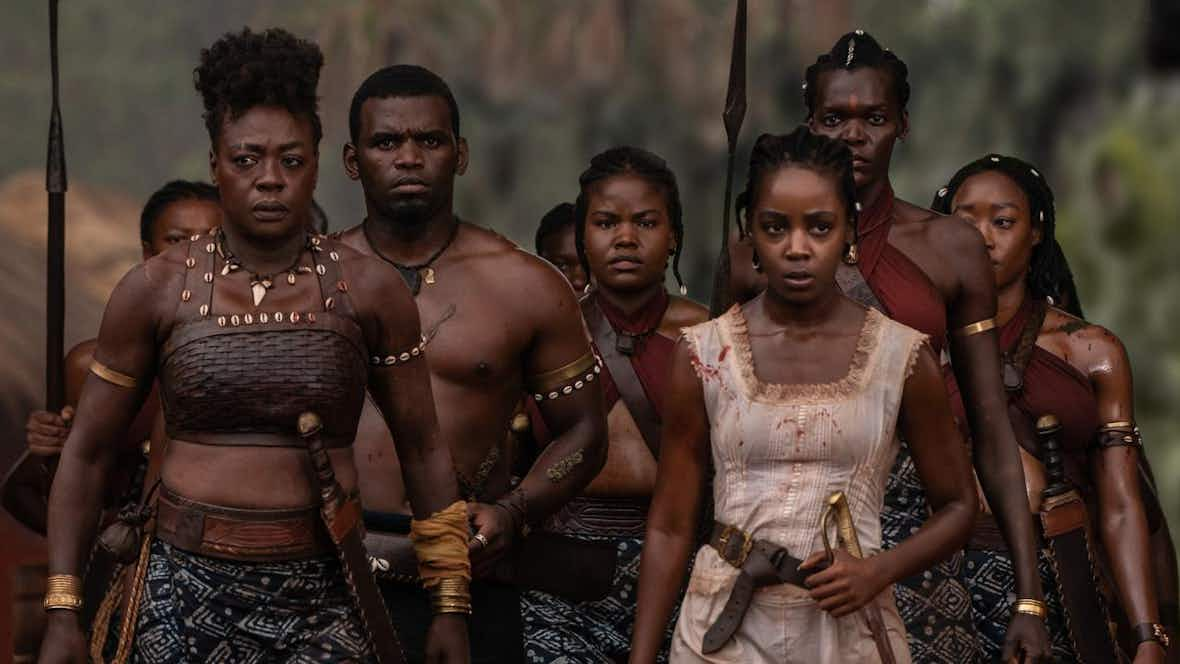 It may seem that the industry has changed for the better, but fewer minorities and women directed movies in 2022. Coupled with this year's disappointing snub of Black women at the Oscars, it's pretty obvious that Hollywood still has a long way to go.
It is often said that the line of progress is never straight. And nowhere is that more true than when it comes to diversity and inclusion in Hollywood. In 1996, Black luminaries Denzel Washington, Angela Bassett, Laurence Fishburne and Whitney Houston were featured on a People magazine cover that was captioned ​"Hollywood Blackout: The film industry says all the right things, but its continued exclusion of African-Americans is a national disgrace." In 2023, those same conversations persist.

With landmark blockbusters like The Woman King and the Black Panther franchise, some may have thought that things were on the up and up. But facts and figures from a recent USC Annenberg report say otherwise. The study found that fewer minorities and women directed movies in 2022, a decline that's come despite calls for more opportunities. It isn't surprising.

"Just because Black Panther made a couple billion dollars, it doesn't mean that the entire landscape has changed," says Robert Daniels, a film critic for the Los Angeles Times and more. ​"If we train our eyes to the entire landscape, we can still see the inequities. And we can see where the gaps are missing. While it's gotten better, in some respects, for people of colour and women it hasn't."
Only a few years ago, the landscape looked more hopeful. Movies like Ava DuVernay's Selma and Barry Jenkins' Moonlight were making waves, Black Lives Matter protests were sparking much-needed conversations and the murder of George Floyd prompted many in Hollywood to offer platitudes. They have since been revealed to be meaningless.
"I guess the question is: was it a real sea change?" asks Mia Farrell, an independent film publicist and the Director of the Hanson Film TV Institute. ​"Like any number of things in culture, things have a moment, and people are active in supporting it, but then something else comes up and they move on. The sad thing was to see how performative it was for people that you knew were actually also perpetrating some bias behaviour in the workplace."

Film and TV critic Rebecca Theodore-Vachon recalls a conversation she had with Lucifer actor D.B. Woodside on her podcast The Spectrum Lounge in August 2020, in which he noted how he witnessed this behaviour from white executives first-hand. ​"He was like, ​'a lot of these same casting directors and producers that are now acting like they're very much like pro-Black or whatever are the same people who would tell me that I'm not fit for the role I auditioned for, and that it would not be realistic for me as a Black man to be in these roles.'"

And this superficial response to calls for diversity has, in some cases, impacted the quality of opportunities available for people of colour. ​"In the wake of George Floyd's murder, white Hollywood has been really focused on these race films to prove that they are behind the Black agenda," says Candice Frederick, a Senior Culture Reporter at The Huffington Post. ​"And so when you [as a Black person in the industry] are not particularly interested in a race film, you either make a half assed effort and just do whatever they ask of you, or you just don't work at all. I just feel like there's less or not less. We're still struggling with the diversity of narrative."

It's not just diversity of narrative that's an issue, but diversity of character. With the discourse around inclusivity being more heightened than ever, another consideration is that Hollywood may be overcorrecting in their scramble to get it right. In a recent interview with Esquire, Eternals star Kumail Nanjiani expressed his envy of fellow Marvel hero Sebastian Stan, who has recently broken bad in movies like Fresh and Sharper. ​"He does these big Marvel movies, and then he'll play a psychopath," he said. ​"I was told that's going to be hard because people don't want to cast non-white people as bad guys."

If people of colour do end up being cast in a villainous role, they risk running into a whole other problem. ​"There is an overcorrection in casting people of colour in roles because people feel like they have to cast a person of colour in a role, but they don't really think about why," says Daniels. ​"Now that we've cast this person of colour in this role, doesn't this role change somewhat? Aren't we putting in an extra variable into an environment that we didn't account for when we wrote the script? It feels a little bit checkboxy."

One box that recently went unchecked was a nomination for a Black woman in the Best Actress category for this year's Oscars. Despite being heavily favoured to be nominees, neither Till​'s Danielle Deadwyler nor The Woman King​'s Viola Davis received a nod. Meanwhile, Andrea Riseborough scored a surprise nom for her performance in To Leslie, after an unorthodox grassroots campaign that saw Oscar winners and celebrities such as Jane Fonda, Kate Winslet, Edward Norton and more take to social media to express their support.

It's an outcome that has had everyone in the industry talking. ​"It reveals the lack of support for Black actresses," says Theodore-Vachon. ​"What if the same white Academy members rallied around Viola Davis or Lashana Lynch? I don't see that."

In response, Robert Daniels penned a piece titled ​"It's not just the Oscars that fail Black women. It's the entire awards ecosystem", spotlighting Hollywood's systemic inequalities. It got a big reaction. ​"I had a lot of Black women directors who DMed me and were like, ​'we're glad someone said it,'" he says. ​"Everyone knew it. Everyone could see it. But not enough people had said anything about it."

One filmmaker who didn't stay silent was The Woman King​'s director Gina Prince-Bythewood, who highlighted the ​"consistent chasm between Black excellence and recognition" in a piece for The Hollywood Reporter. It rings true for several reasons, not least because The Woman King is typically the exact type of film that the Oscars have honoured in the past, with big battle scenes reminiscent of previous Best Picture winners Braveheart and Gladiator. ​"When Hollywood wants to recognise films that have a type of theme – protests, or civil rights, or Black rights, etc – they're more welcoming to movies in which the white characters are not the antagonists," says Frederick. ​"If whiteness is decentered, then they seem to be very uncomfortable with that. The Woman King is a movie that if you substitute the Blackness for the whiteness, it would immediately get 10 nominations.
In the wake of the latest slate of Oscar nominations, can hashtivism like #OscarsSoWhite still move the needle in the right direction? ​"I think that there is a little bit more of an insulation against it," says Daniels. ​"I think a few years ago, it could really dominate the news cycle. It could really spotlight something. I don't know if it necessarily has that same effect."

So how does the industry change for good so that we can all move on from repeats of these exhausting conversations? Inviting more women and people of colour to be voters in the Academy would be a start. But clearly, Hollywood also needs to take more chances on women and minority filmmakers. As is often the case, the amount of money a project makes is a prime motivator for decision-makers in the industry. But when it comes to a film made by a woman or non-white creatives, anything other than big results could spell doom for those who follow.

The already flawed system wasn't helped by a global pandemic that rocked the industry. ​"The pandemic meant that less films were in production in general, and of course, studios have got ​'limited funds,'" says Daniels. ​"When they start thinking about who they're going to allocate these funds to, it's usually not Black people. It's usually not women."

More freedom for people of colour to craft narratives that don't focus on their race or gender would work wonders too. ​"When you think about the white counterparts, they can do cross genre, they can do message, no message, they can do good films, bad films," says Frederick. ​"There's just not that same allegiance given to non-white creators. It just doesn't happen."

But perhaps the biggest change that needs to happen is to have more women and people of colour in the rooms where the green lights are given. Though representation on screen has seen some incremental improvement, the same does not hold true for those working behind the scenes.

"Tyler Perry is really the only Black filmmaker that owns his own studio," notes Theodore-Vachon. ​"The problem is that as long as we don't have that power, as long as we're not being able to greenlight these projects, we're still going to be subjected to what these white people think our value is, or what our art is. And as long as that's happening, I don't really see that much change."


More like this