Unrealistic beauty standards: does my cock look big in this?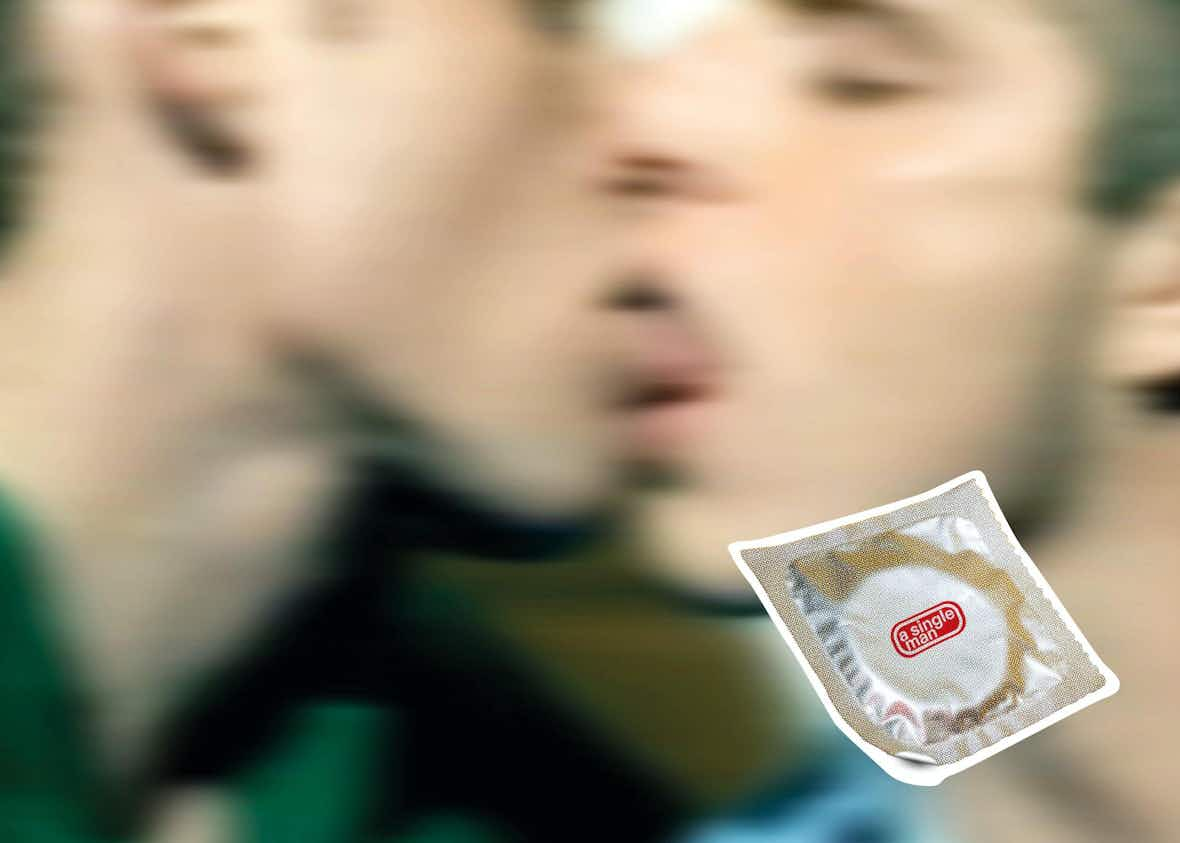 A Single Man: Channel 4's clothes-free body-positivity show, Naked Education, has our columnist questioning self-image in the gay community.

Mentally, this week has been a mess. And who or what's to blame? The last bank holiday. Alright, alright, it's me. I'm tired, grouchy and, as my boss put it this morning, have had ​"a face like a smacked arse". Can't argue that one, to be fair.
In a normal week, I'm out after work most, if not all, nights. What else are single people in London supposed to do? At the pub, at the party, going out for dinner, spunking all my imaginary money. But this week's comedown has left me wanting to go from desk to sofa come 6pm – which has opened up a whole new world of after-work possibilities, besides getting shitfaced.
I've had time to change my sheets, have a bitch down the phone and watch pre-10pm telly. In all honesty, I'm not really that clued-up on TV. Proof? I make up the approximately three per cent (or thereabouts) of the sad Brits who still watch EastEnders.

Wednesday night, I'm lying on the sofa and land on a show, Sort Your Life Out, presented by Stacey Solomon on BBC One (if I trust anyone with the impossible, I reckon it'd be her). She was decluttering a house full of crap for a family, giving them tips on tidying and upcycling. Hmm. Given the title, I thought she'd be staring directly into the camera waving a finger, barking militant orders at viewers telling them how to Sort Their Lives Out, like a tyrannical therapist.
After flicking on to a programme about factories, then one on gardens, I land on a massive cock. I sit up and check the time: it's 8.32pm.
Turns out it's a new Channel 4 show, Naked Education. It's a spin-off of its slutty dating-show cousin Naked Attraction. The aim? To celebrate different bodies, normalise the naked form and for people to share stories with one another in the altogether: how they hate their ​"mum-tums", how they feel self-conscious about their weight, how they won't have sex because of their small cock (which isn't that small).

There's been a lot of talk recently about ​"body positivity" – in mags, the news, newspapers, all sorts – but this show is taking us up close and personal. And national. A woman shares her lifetime of disordered eating. A trio of women discuss the menopause. But as the ​"change" isn't something that is going to hit me, I start thinking about gay men and our relationships with our bodies.
Are we ever actually happy?
Sure, there are times when I feel sexy, as an average-sized guy. But I'd rather be a bulging Muscle Mary. Then again, perhaps I wouldn't – a black Helmut Lang shirt from 1995 wouldn't look as good around a giant Hemsworth bicep, would it? But what if I were a twink, all slight with a 28-inch model waist? Or, I could cancel the gym membership, eat what I want and be a bear. But I don't (OK, can't) grow chest hair and I'm not too keen on leather harnesses, either.
Christ, I sound mad, over-revving on the couch about what body type I'd rather be. But, for as long as I can remember, that's how my brain's worked. I've never really been happy with how I look – there's a pressure with us gays to look a certain way. Most of what we do, and what we like, emphasises the body: dancing in clubs, going to nude beaches, wearing tight tops, taking it up the arse. Our options seem to be: wear the right clothes, fit into a category, be as smouldering as Tom Ford with a Tom of Finland cock. Or a successful, sexually-assured Grade A Gay like Stuart in Queer as Folk. Or to not give a shit about all that crap and own it – like Alan Carr or Graham Norton appear to.
I'm not really sure where I am at the moment. Or if I'll ever be fully happy with how I look. Maybe that's the whole point: to keep us aspiring. Maybe, though, like the Channel 4 show, which has had more than 1,000 Ofcom complaints about its pre-watershed nudity by a load of pearl-clutchers, we could start chatting a bit more, telling our mates how we feel about stuff down the pub. That could be good, no?
Saying that, it would be nice to be a Grade A Gay… Ah, those intrusive thoughts. That's enough for one week. Time to go out after work, I reckon.


More like this