Reshaping the body with photographer Mika Kailes

The body has no fixed form. So says London-based fashion photographer Mika Kailes, who merges futuristic structures and anatomical silhouettes. Here he weighs in on collaboration, community and creativity.
THE FACE has teamed up with vape brand Vuse for Making Your Mark, a series exploring and celebrating the work of talented creatives who make their own rules. Celebrating diversity and creativity, we're speaking to artists from across the globe to find out all about their process, inspiration, and what they get up to in their downtime. Vuse is championing emerging talent, supporting artists and encouraging them to push the boundaries within the creative community.
The creative process in 2022 is all about finding balance.
It's not about burying your head in a book for weeks on end until the answer comes, whilst denying opportunities for collaboration. No, creativity these days is about pulling inspiration from everywhere you can, even if it's not time spent with a pen in your hand or a camera at the ready.
Finnish-born, London-based fashion photographer Mika Kailes, knows all about building synergy between working and living. As he says, ​"time not creating can be as valuable as time creating." Wise words.

When the 28-year-old graduated from Central Saint Martins in 2021, with a degree in Fashion Communication and Promotion, lockdown waves were crashing around him. Yet despite the economic outlook Kailes thrived, throwing himself into a subject that truly excited him. Prior to CSM, he had dropped out in his second year of studying Russian Language and Culture at the University of Glasgow, but going with his gut is what set him on a new path.
"Trust your intuition," he says. ​"How I start my work, even in the beginning of the process, I don't even necessarily know exactly what I'm aiming for. Sometimes I work backwards in that way."
That same approach – viewing everything laterally and attacking the areas that form in your mind more clearly than others – is what helped construct Kailes' 2021 graduate show, Visceral Bodies.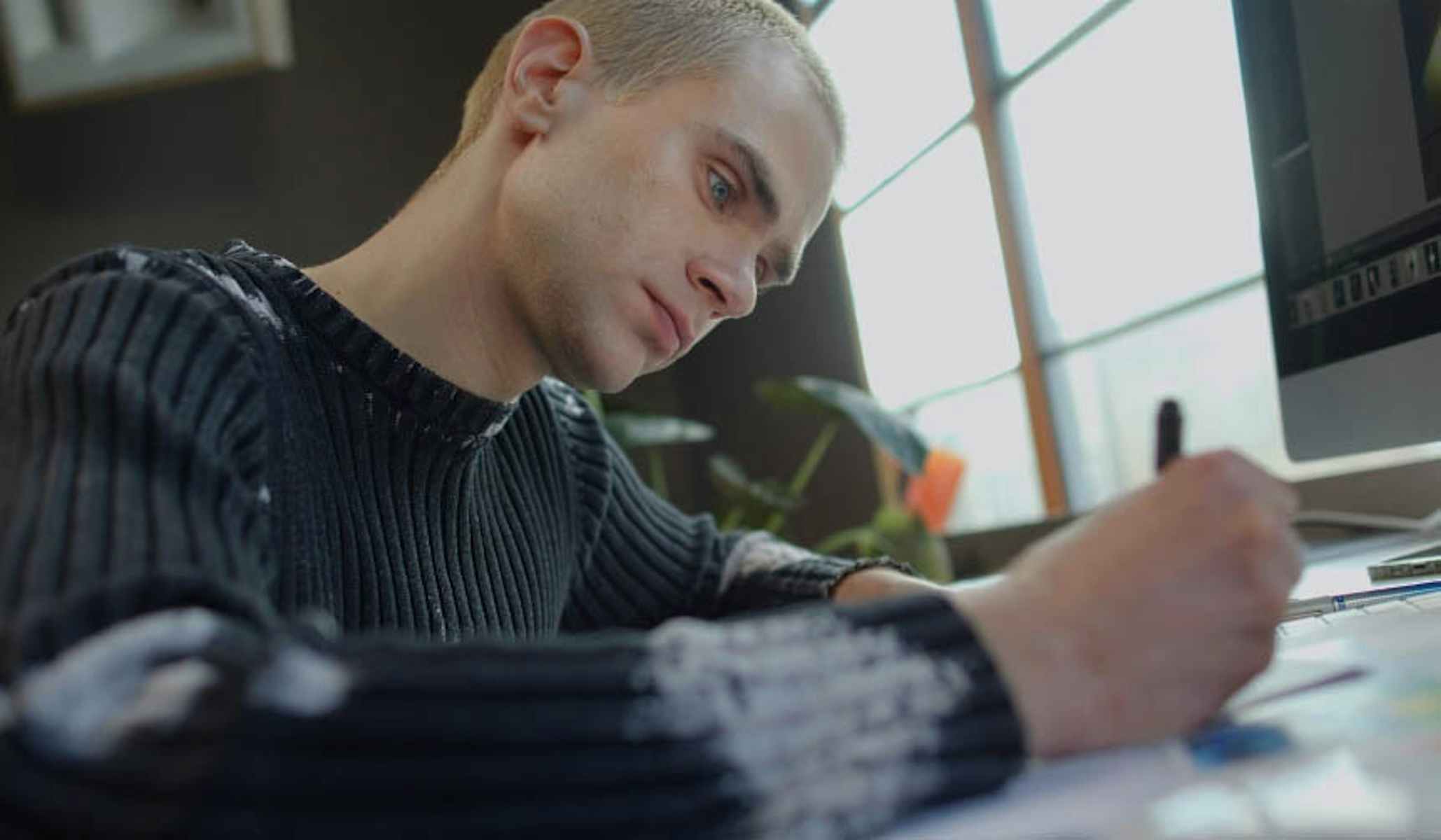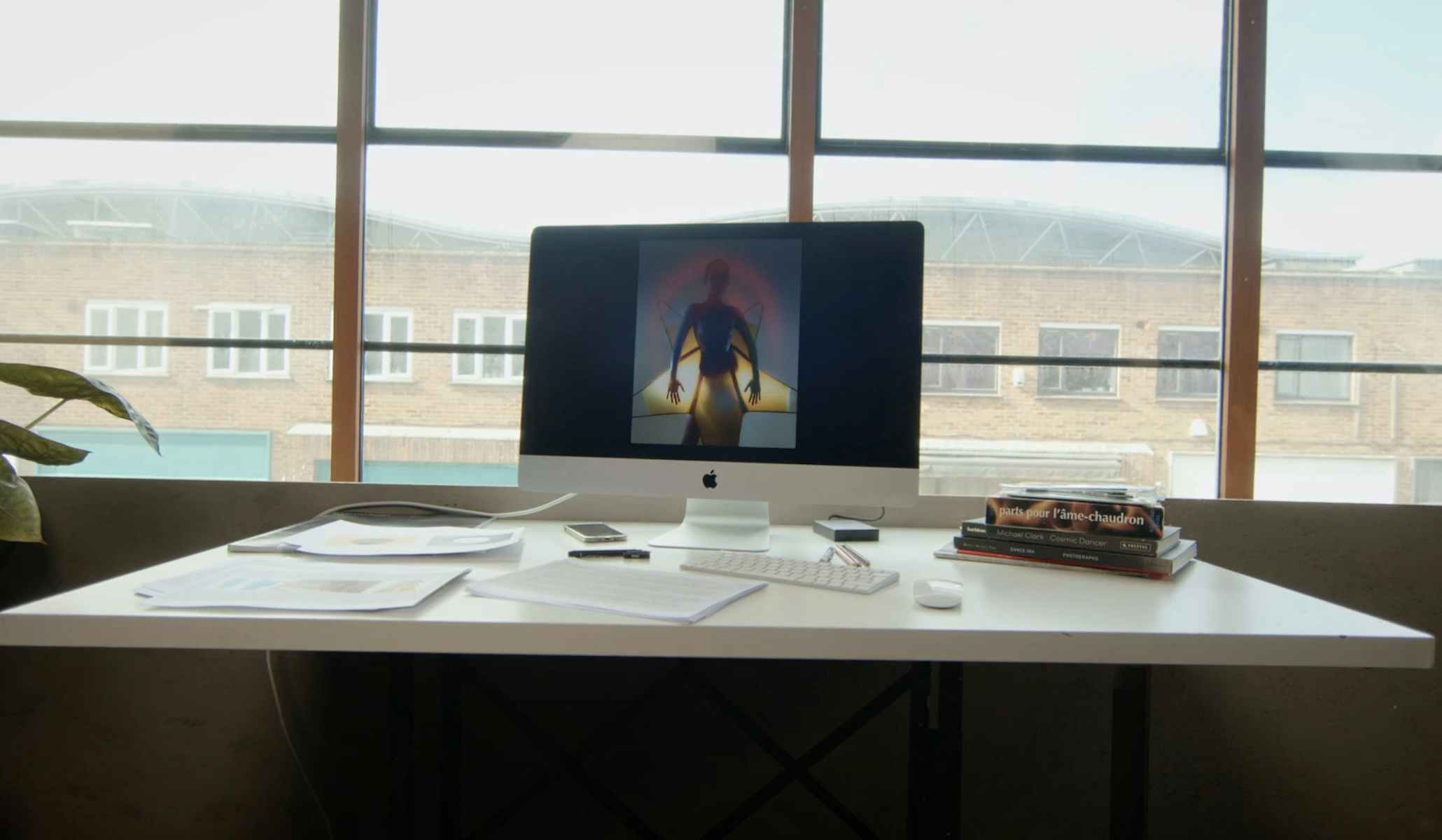 Interested in​"challenging the idea of what fashion can be, and how fashion can be seen beyond clothes," the visual artist's first exhibition was a microscopic inspection into the human form through a lens of biology and trans and posthumanism. Collaborating with designer and uni pal Fredrik Tjaerandsen, who is known for creating inflatable, abstract fashion, the pair created a display of embryonic fashion and distorted body shapes, shot on a futuristic backdrop and free of limitations or temporal restrictions.
The studio and working nine-to-five play a big part in his creative process, that's a given. But so do sweaty club floors at 3am, because it's in those spaces – queer events and communities – that Kailes sees as a hotbed for collaboration. And as someone who isn't tempted by the fusty traditional practices of working totally by yourself, Kailes finds inspiration in the places far removed from ​"work". He's not scared to move outside of the norm and do whatever he wants to do, his drop-out year is a testament to that.
"I think it's easy sometimes to forget who you are," Kailes explains. ​"The nature of the art world and fashion world, you can be surrounded by the next thing and what's cool and what's not. But I think in the end, you have to really stay true to who you are and listen to yourself and what's actually important to you."

Watch Making Your Mark with Mika Kailes, and check out Vuse on Instagram.

Vuse contains nicotine and is addictive. 18+ only
Talent: Mika Kailes
Dancer: Malthus
Director: Millie Gray
Creative Director: Clara Goodger
Branded Content Editor: India van Spall
Producer: Rose Darkins
Creative: Cassandra Joseph
DOP: Jake Erland
AC: Klimas Jurevicius
Gaffer: Yan Murawki
Spark: Justice Akushie
Sound: Dorian Tran
Stylist: Hollie Williamson
Groomer: Maya Man
Grade: John Lowe
Mix: Dorian Tran
Music: Ollie Pearson
GFX: Georgia-Mae Skelding