Where have all the pre-teens gone?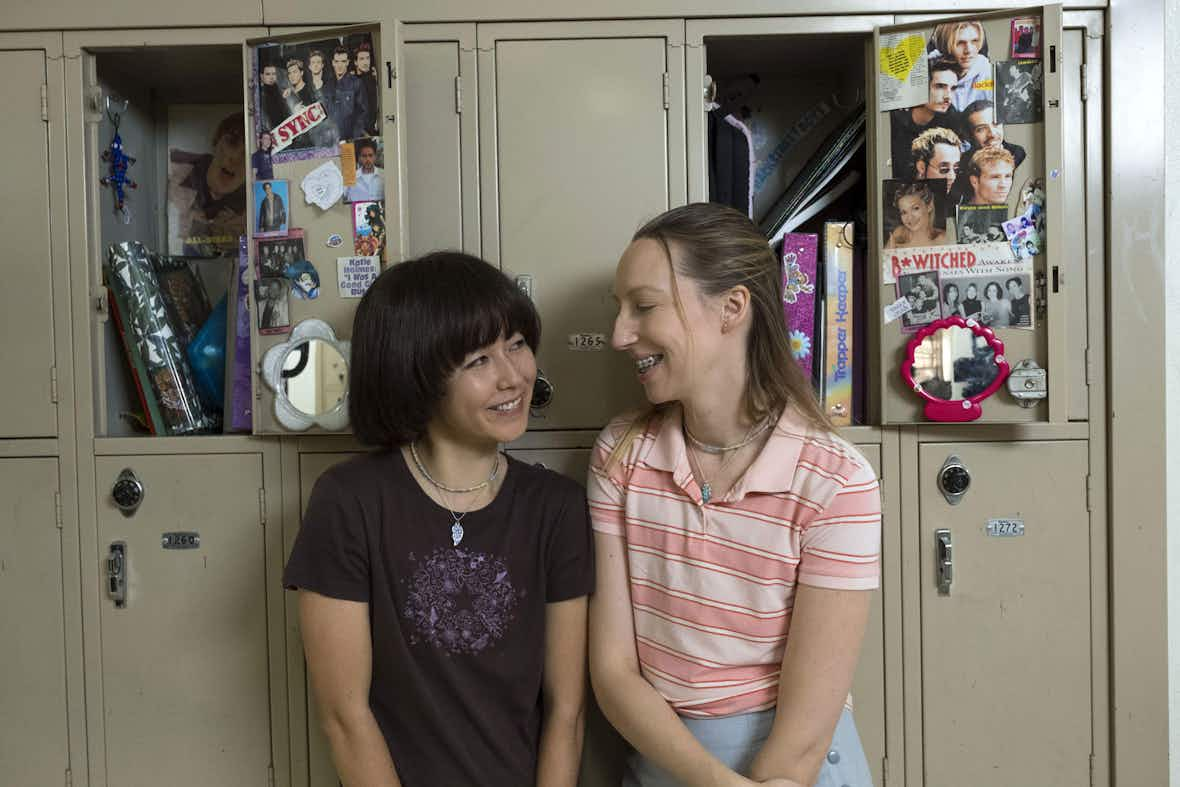 Remember when kids on the brink of teenagehood actually looked like, you know, children? Those days are gone. In 2021, pre-teens seem just as mature as actual teens. Ah, they grow up so fast...
I remember feeling grown-up when I stopped asking my mum to help me apply glitter hair gel to slick up my ponytail every morning before Year 6. Not because I stopped using it, but because I could do it myself.
My birthday that year was at Build-a-Bear, where my handful of guests each got to design their own toy. This was in Los Angeles in 2001, where I (somehow) was considered ​"cool" at school. Nowadays, attendees at 11th birthday parties actually look chic and feel grown-up, with outfits reminiscent of those seen at high school graduation parties, if not ones I might wear to a rooftop bar.

The pre-teen (sometimes called the cheekier ​"tween") adolescent phase starts at age nine and goes until 12. This small sliver of time between childhood and teenage life, typically when puberty starts, warrants its own demographic. These young people have historically had specific wants, needs and behaviours – whether it's looking forward to getting their first phone or still enjoying playing outside – making them easily identifiable and a lucrative consumer demographic for brands. But now, pre-teens look to have disappeared. Kids seem to transition from children to teenagers the second they turn 10.

You might wonder what your life would have been like if you had access to a Kylie Lip Kit and endless hours of makeup tutorials in your pre-teen years. There's plenty of ​"12-year-olds now vs. Me when I was 12" memes to make millennials reminisce on their awkward rites of passage. But it's not your fault if you looked more like a character in Hulu's Pen15 than a glamour model at that age. You and your tadpole brows were simply a product of your time.
Trends change. Internet access and smartphone accessibility are now abundant, giving children unprecedented access to tutorials that will take them from 12 to 21 in 10 minutes. Instead of tearing out pages from magazines like Mizz and YM for age-appropriate fashion inspo, they log into Instagram and save their favourite looks from influencers, models and pop stars. But is that solely to blame for this quickened transition? It's a classic chicken-or-egg debate. Did pre-teens organically start ageing themselves up, or did we make them?
Cristy Mereles, a licensed clinical social worker working as a therapist in San Diego, California argues part chicken, part egg. ​"Cis-gender girls are getting their periods earlier, which is catapulting their body into a place where they physically look older earlier," she says. ​"In turn, they're being interacted with by adults and their peers as though they are older."
But on the other hand, she blames social media and the new level of access to older content that has been established over the last decade. Now, most of her clients get their first phones when they're 7 – 9 years old. In what she calls the ​"all you can eat media" habit of most pre-teens, kids have access to more online examples of teenager behaviour they can emulate. Marketers know this and have had to adapt their strategies to make sure they effectively approach pre-teens.

When Alyssa Bonanno, co-founder of the creative agency Better Half, worked with Netflix to craft the social media campaign for the 2020 series Julie and the Phantoms, the team was expected to ​"nail the 9 – 13-year-old demo". This put everyone involved in a dilemma. TikTok and Instagram require that all users be 13 or older; their target audience wasn't supposed to be on the platforms the campaign would live on. But with no formal age verification process, users digitally consent and within seconds can create a public profile, resulting in plenty of people under 13 on social media, like it or not.

First, Bonnano and her team created digital art and graphics in the same style that the Netflix team had used for their line of Julie and the Phantoms notebooks and merchandise slated to debut at stores like Target. But the merchandise didn't sell and the online content didn't perform well either. Better Half immediately went back to the drawing board, re-thinking how to capture a 2020 pre-teen audience. ​"A lot of work and effort was put into capturing a very young audience. We had to throw away nearly the entire strategy and rulebook," she said.

It was out with the girly lettering, hand-drawn illustrations, pinks and purples, and in with ​"unpolished" looking content, featuring self-taped material from the stars of the show. First, millennials looking for nostalgia headed to the Instagram page. Soon after, the pre-teen audience followed. According to Bonnano, the page is now the tenth most followed of all Netflix series. ​"Any content pushed out to this demo has to have a level of aspiration to it or people don't engage with it," said Bonnano.

Merles has seen a focus on aspiration in her pre-teen patients as well, manifesting in ​"a desire to create, be seen and admired." In the not-so-distant past, her patients dreaded attending therapy in the summertime because it meant less time playing with friends outdoors. ​"Now, the only exception I see is that some of the kids will turn the activities they are good at outside into videos for social media," she said.

Even OG mall-mainstay Claire's has adapted their strategy to reach the elusive pre-teen consumer. The technicolour accessories store filed for bankruptcy in 2018, only to restructure and exit Chapter 11 a few months later. The chain closed over 100 stores and shifted focus to store-within-a-store and concession stand concepts in big-box retailers and grocers across the U.S. and Europe.

This is how once aspirational, beloved pre-teen brands like Claire's (and Justice FKA Limited Too) ended up being sold at stores like Walmart. While trends change, these brands haven't been replaced by their 2021 pre-teen counterparts. Rather, brands designed and marketed for teenagers and young adults are including pre-teens in their marketing strategies. Think Brandy Melville, Dolls Kill, Fashion Nova, Shein and Amazon – even if those stores sell the same nostalgic accessories once covering the walls at Claire's.

"We had less of a product revolution and more of a marketing revolution," said Karen Booker, Senior Vice President of Global Buying and International Franchise, who has worked at Claire's for over seventeen years.

Claire's has moved away from marketing based on age and is now focusing on an ​"ageless, yet youthful" approach. This autumn, the chain plans to shoot new in-store and digital marketing imagery that features different age consumers in the same shot. Their pre-teen customers can choose styles for themselves, without considering the brand as too young for them. ​"The idea of ageing things up so that the consumer feels comfortable no matter their age, that's the way things are evolving," said Booker.

Their new strategy fits with Better Half's approach when marketing TV and film to pre-teens. ​"When you're trying to target pre-teens, you don't have a specific strategy for pre-teens, then teens and then young 20-somethings. Age 10 – 24 is treated as nearly one group," said Bonnano. ​"Pre-teens' interests and behaviours on social [media] are virtually indiscernible from their teen counterparts."

Claire's just wants to make their stressed-out customers happy. In 2021, that means accessories to destress like popper and fidget toys, both trending with pre-teens at Claire's. ​"This consumer is pretty stressed. They're constantly on social media and don't remember life before smartphones. They're also very realistic. They know that things aren't always unicorns and rainbows," said Booker. But walk into any Claire's and you'll see plenty of both. Hopefully, with new age-agnostic marketing, they'll sell.

Everything at Claire's is what Booker calls ​"mum-approved," so the mixing of unicorn phone cases with mature, neutral scarves is not how 11-year-olds end up looking like Addison Rae. Julie and the Phantoms is created by Kenny Ortega – the mind behind Disney's High School Musical – Bonnano's team shifting the colour palette of Instagram stories didn't encourage pre-teens to perfect a Hadid-contour. But the marketing strategy both brands opted for might be responsible for the attitude of ageing up in pre-teens.

Without unique buying behaviour or product preferences, what is the incentive to cater to the 9 – 12 consumer? If we treat them the same as an older audience, how do we expect them to act their age, whatever that looks like in 2021?

"Instagram was not created for a younger audience, but they're on there and every brand has to respond to it," said Bonanno. ​"If none of these brands can turn a profit for this audience, they're going to continue to not make content for them, and it's just going to get worse and worse."

Like I said, chicken-or-egg.


More like this