A trip to the STI clinic proves rather fruitful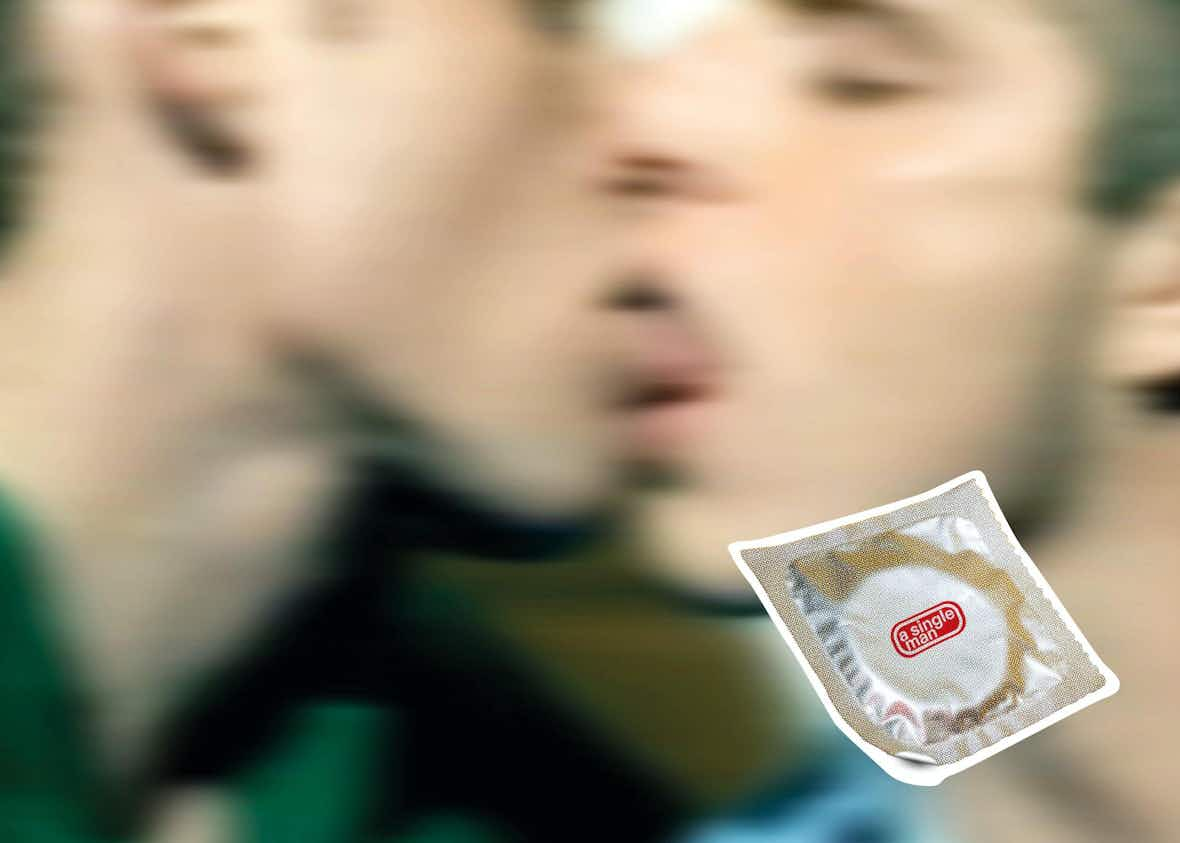 A Single Man: this week, a new prescription and a needle in the arm gives our gay sex columnist a spring in his step.
A few weeks ago, I was chatting with Another Gay Mate at a party. I'd recently shagged someone and, a few days later, started feeling a slight itch on my bellend.
We started talking about PrEP and I nodded along while he told me he needs to get a new prescription. At some point, I let slip that I was yet to make use of the breakthrough drug that has saved hundreds of thousands of gay men from catching HIV. Hundreds. Of. Thousands.
"But… why?" asked Another Gay Mate, raising an eyebrow.
"Er, I'm actually… I'm not so sure," I said. ​"But I only ever have sex using a condom." Pathetic.
When I got home later that night, I couldn't stop thinking about the awkward exchange. How Another Gay Mate looked so surprised; how I had no proper explanation, stuttering out that condom excuse. PrEP has been available in the UK since 2017, it's free and easily accessible, and for crying out loud, it prevents you from getting HIV, which has disproportionately affected my community for decades.
I felt like I'd arrived late to a party, just after all the guests had cut the cake. I imagined myself standing there, wanting to join in the celebrations, before one Grade A Gay points to the door and says, ​"You're not welcome in here, darling".

Before passing out in bed, I made a mental note to book an appointment the next morning. For once, I was going to do the right thing. Two days later, while watching The Apprentice, I booked myself in for an STI check and PrEP appointment online.
I walked down to an LGBTQ+ clinic in Soho a week later during my lunch break. With a red neon sign and exterior walls painted matte black, it looked more like a dingy nightclub than somewhere I was about to stick a swab up my arse.
I walked over to a twinky receptionist quickly tapping away at a keyboard, who shot me a furtive glance before asking for my name and the time of my appointment. As Elton John's I'm Still Standing played through the speakers, I took a second to look around. The stark white walls were decorated with a swirly print vaguely resembling DNA, a bright orange ceiling lit up the room, gay men of all ages, sizes and ethnicities had their hands in their pockets, tapping their foot to Elton, likely already on PrEP.

I was guided to the next counter, where I was handed a plastic cylinder containing two test tubes and swabs for the STI test. A Helpful Gay man in his 50s whizzed through the instructions of what to do once I was alone in the loo, pausing every so often to say, ​"Sorry, am I going too fast?" I'd had many STI checks in the past, but it was reassuring to hear him going through it. He seemed like he was actually enjoying it, so I properly paid attention.

Then, he held out the test tubes, labelled one and two. ​"We had a man come in last week who thought the ​'two' meant ​'shit'. Please don't do that," he said.
I was shown downstairs, where I'd be prescribed PrEP. The doctor asked some questions, to which I mostly answered ​"no". Then, he offered me a Hepatitis B jab. Another box ticked off my sexual health to-do list.
"Do you ever share needles or engage in sexual activity where blood could be transmitted, such as fisting?" he asked. I rolled up my sleeve and felt the needle slide in.
With two boxes of PrEP in my bag, I headed back upstairs to piss in the tube and swab my bum. The music had shifted to Jamelia by the time I gave the plastic cylinder back to Helpful Gay. I thanked him, and was on my way.
Two days later, I got the all clear via text message and the itch on my bellend was no more. Maybe it was just a sign from above to get myself to the clinic. Either way, with my new prescription, I felt like I was finally sitting around that table with a big slice of cake, about to tell another gay that he's not welcome – ​'til he takes a trip to the clinic.


More like this