What can you learn from a first date?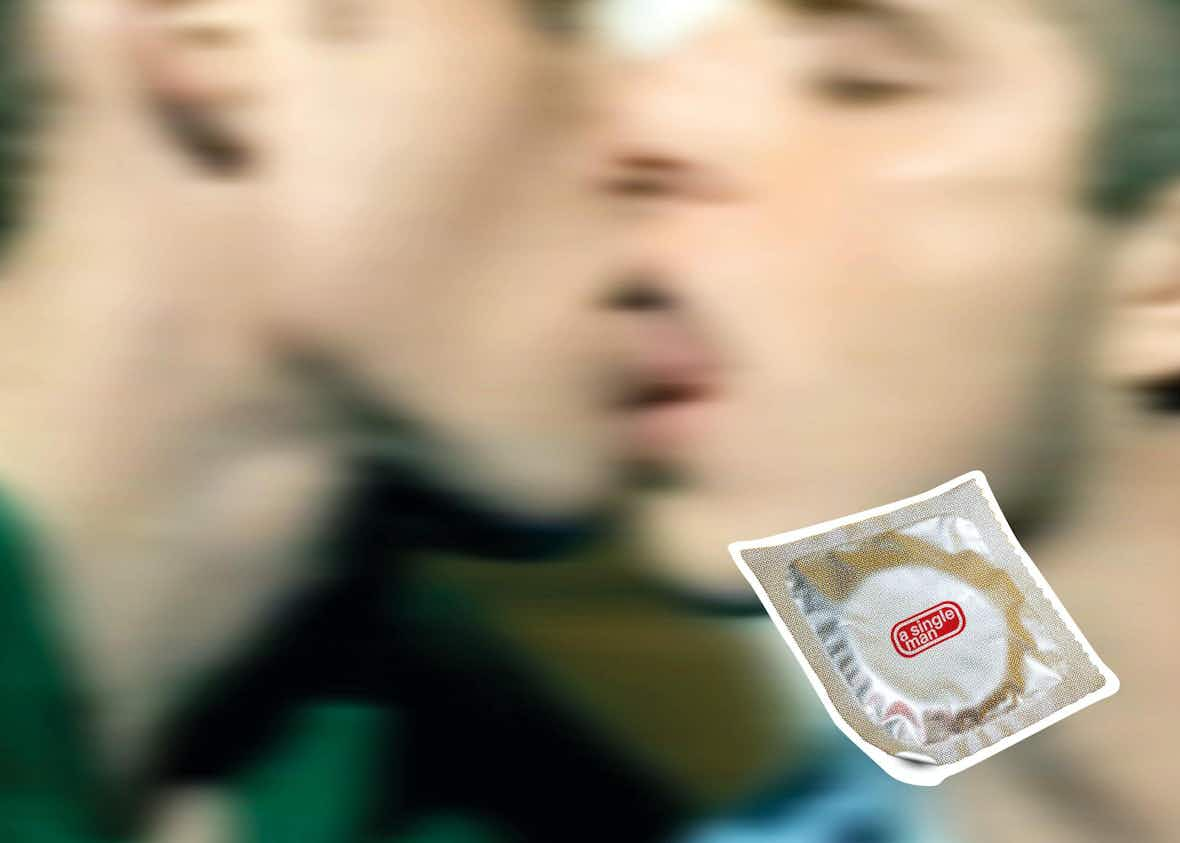 A Single Man: Intimate – and painful – details are revealed during two first dates in this week's gay sex column.

I've been on some terrible dates in the past. But after a while, you start to enjoy the bad ones as much as the good. You can learn a lot about people: sometimes more than you expected.
"K" was an interesting character: mid-40s, worked as a producer at the BBC. He went to boarding school, but said he loathed the upper-classes and staunchly supported Labour. After a brief back and forth on Hinge, we met up at a pub in Dalston. It was early on a Sunday evening, not the sexiest day or time for a first date. Not as naughty as a Thursday night (prime first date day), or as keen as a Friday or Saturday. But it felt a little more romantic, what with all the couples out and about.

Everything happened pretty fast. We were chatting over a pint, making dirty eye contact, when he started touching my inner thigh from under the table. Within 10 minutes, he was biting my neck on the leather sofa, while punters ate their Sunday roasts around us. Ten minutes after that, we were already heading back to his.
K's place was plush, with a glass mezzanine that overlooked a sizeable island kitchen. He led me to a living room dotted with mid-century furniture. In the corner stood a baby grand piano. ​"Can you play?" I asked.

Without a word, K began to strip, kicking off his adidas Gazelles, shaking his jeans out from underneath his ankles, and peeling off his boxers to reveal the longest foreskin I'd ever seen. He walked over to the piano, lifted the lid, and placed his fingers on the keys.
"It's been seven hours and fifteen days," he sang, while all I could think about was the lid snapping shut on the length of skin hanging from his cock. After we sniffed some poppers and had sex on the sofa, I went home and never heard from him again.

You can never be sure what to expect from a first date. And like one-night stands, no two first dates are ever the same. Though, as I was to find out a few days later, they can present some eerie, unexpected similarities. Sort of.
"L" was an art student from Manchester, four years younger than me, who'd been living in London for three years. We'd had some light back and forth on Grindr, and agreed to meet at my local pub in Camberwell. Romance via Grindr can be a little precarious, unsure whether it's just a hook-up, as the app intended, or a proper date, minus the fucking.
I arrived 10 minutes late, which he was quick to pick up on, and from there he became more and more sarky, taking the piss out of everything I said. Bloody youth.
He was pretty fit, though. And very my type: floppy hair, clean fingernails, nice trousers. But after two pints, I was ready to call it a night, not intending to go home with him. A goodbye kiss would be nice, though. I leaned in and he pulled back – fast.
"Is everything alright?" I said.
"Sorry," he replied, clearly pained by something. ​"I've recently been circumcised – my foreskin was too tight."
"Oh, right," I said.
"I can't risk getting a hard-on because of the stitches."
"Oh, right," I replied.
We walked down the road together, and I told him I had to pop into Morrisons to grab some bits. He followed, until we parted ways at the meat aisle. Maybe he was a vegetarian – we never got to that part.
I recently saw L walking by himself in Camberwell, and shot him a wave. He waved back and smiled. I wondered whether his knob had healed yet.
First dates can be a bit like foreskins, really. Once you peel it back, you're left exposed, feeling sensitive and, if all goes well, satisfied. Or, like L's, they can be cut off abruptly. Painful in the moment. But often for the best.


More like this