10 years of Cocktail d'Amore
The monthly party which began as a nomadic gathering of like-minded hedonists in illegal warehouses has grown to include a music label, a permanent home at the canal-side club Griessmuehle and, now, a book.
The experience of going to Cocktail d'Amore is like nothing so much as stepping into a real life Wonderland. Much like Alice, your tumble down the K‑hole becomes curiouser and curiouser; you imbibe questionable substances, engage with an enormous cast of colourful characters, run wild through a scenery that is as ravishing as it is potentially dangerous, and surrender to the notion that logic and common sense have been exchanged for utter topsy-turvydom.
Above all, you are empowered by the sense that this space allows for a level of uninhibited experimentation and expression on a scale that you legitimately could never have imagined – this author can personally attest to taking part in an impromptu performance art showcase, a clothing swap fashion show on the dance floor, and a day-long love affair culminating in ecstasy-addled rimjobs in a labyrinth made of broken fencing. Truly, this party has the range.
Berlin events come and go, but, incredibly, Cocktail has now been around for over ten years. Founded by DJ and producer duo Discodromo in 2009, the monthly party which began as a nomadic gathering of like-minded hedonists in illegal warehouses has grown to include its own music label, a permanent home at the canal-side club Griessmuehle, and a justified reputation as a bona fide international institution.
To celebrate this landmark anniversary, Discodromo have created a photo book detailing the lush and sordid days and nights (and following days and nights) along with an accompanying three-vinyl compilation of artists from their label.
In addition to featuring a selection of exclusive images not seen in the book, The Face caught up with Discodromo to discuss what a wild ride it's been.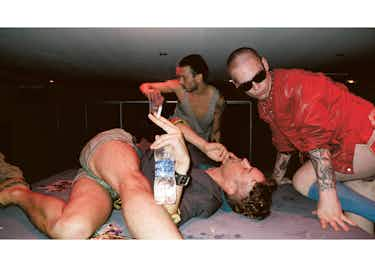 Take us back to the very beginning of Cocktail d'Amore – how did it all start? What was your intention in launching this party? What inspired the name?
After many regular visits, we moved to Berlin in 2008 and started going out quite a lot. At the time minimal house was huge in the city (and not only there for sure) and pretty soon we got a bit bored and decided that we wanted to party with the music that we loved. That was italo, house [and] disco at that time and since there were no other parties already in place playing those genres, we created our own – for us and for our close friends who felt the need for it. The name came from the song that was the end title track used in this late ​'70s Italian TV show about disco music, the first of its genre.
Aside from the enormous increase in attendance and recognition, what have been some of the major changes in how the party has evolved over the past ten years?
The main change is the shift from its first years populated mostly by gay men, to attracting an inclusive crowd of heterosexuals of both genders, plus queers, non-binary, trans people and the rest of the ever changing spectrum of gender identity and sexual orientations. It totally changed the spirit of the party itself helping creating a very exciting and inspiring atmosphere.
The parties were itinerant for the first five years and have been located at Griessmuehle for the last five.
The first half took place in about 15 locations which were shut down ​'cause of different reasons. Gentrification played a big role in many of the changes we were forced to make. So it became pretty normal to halt the party for several months at a time when we weren't totally satisfied with the option that we could find as replacement. It was a no-brainer to not settle for less than perfect, as we always found one in the end after searching hard around the city.
The first party at Griessmuehle took place after a six or eight month break. It was the five year anniversary and for the occasion we invited Joe Claussel from NY to play. We realised that that club had the potential to be the perfect playground for Cocktail. Adding the fact that the hunting for DIY places was getting more and more impossible due to the changes that the city was undergoing, we decided to call Griessmuehle home.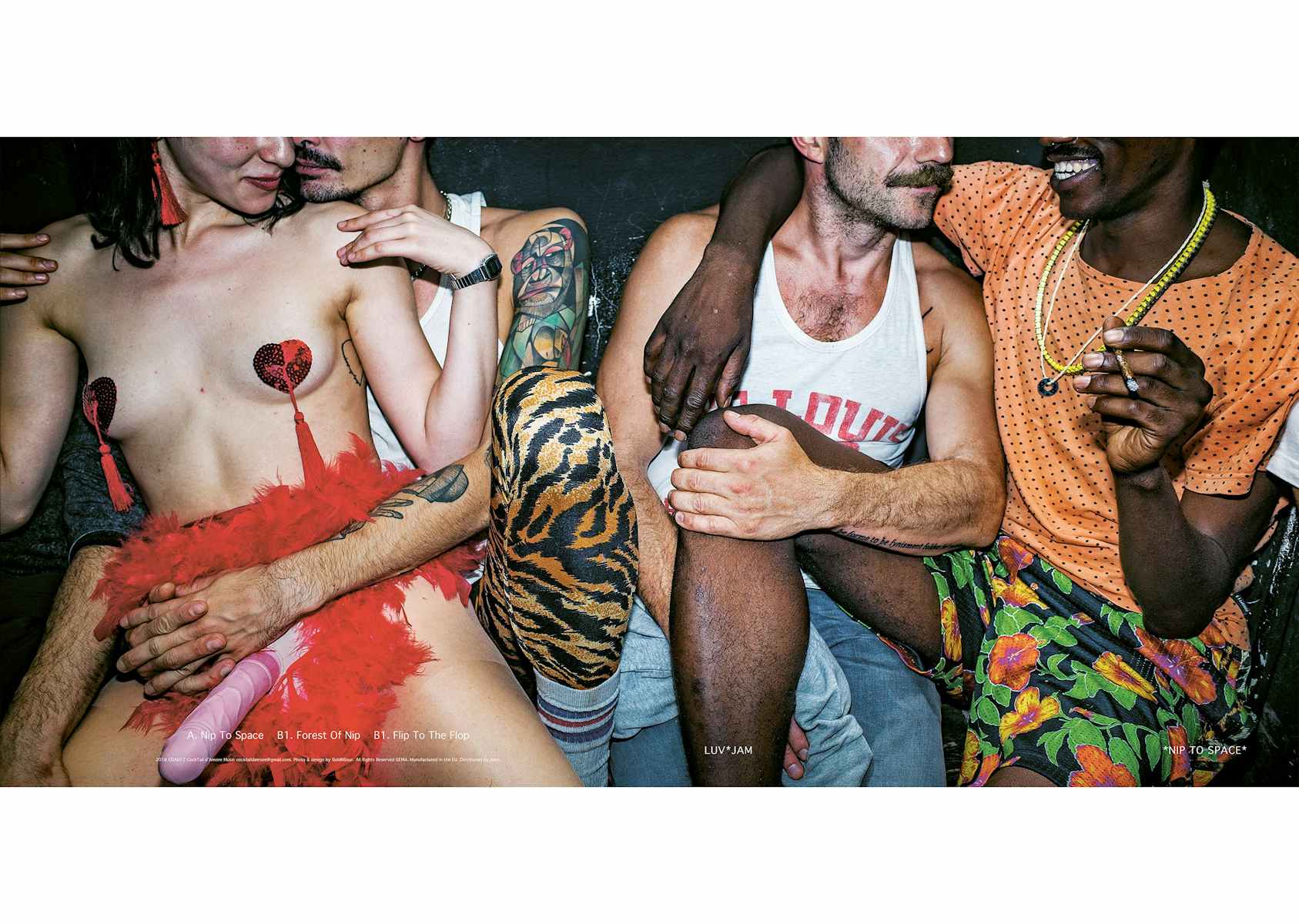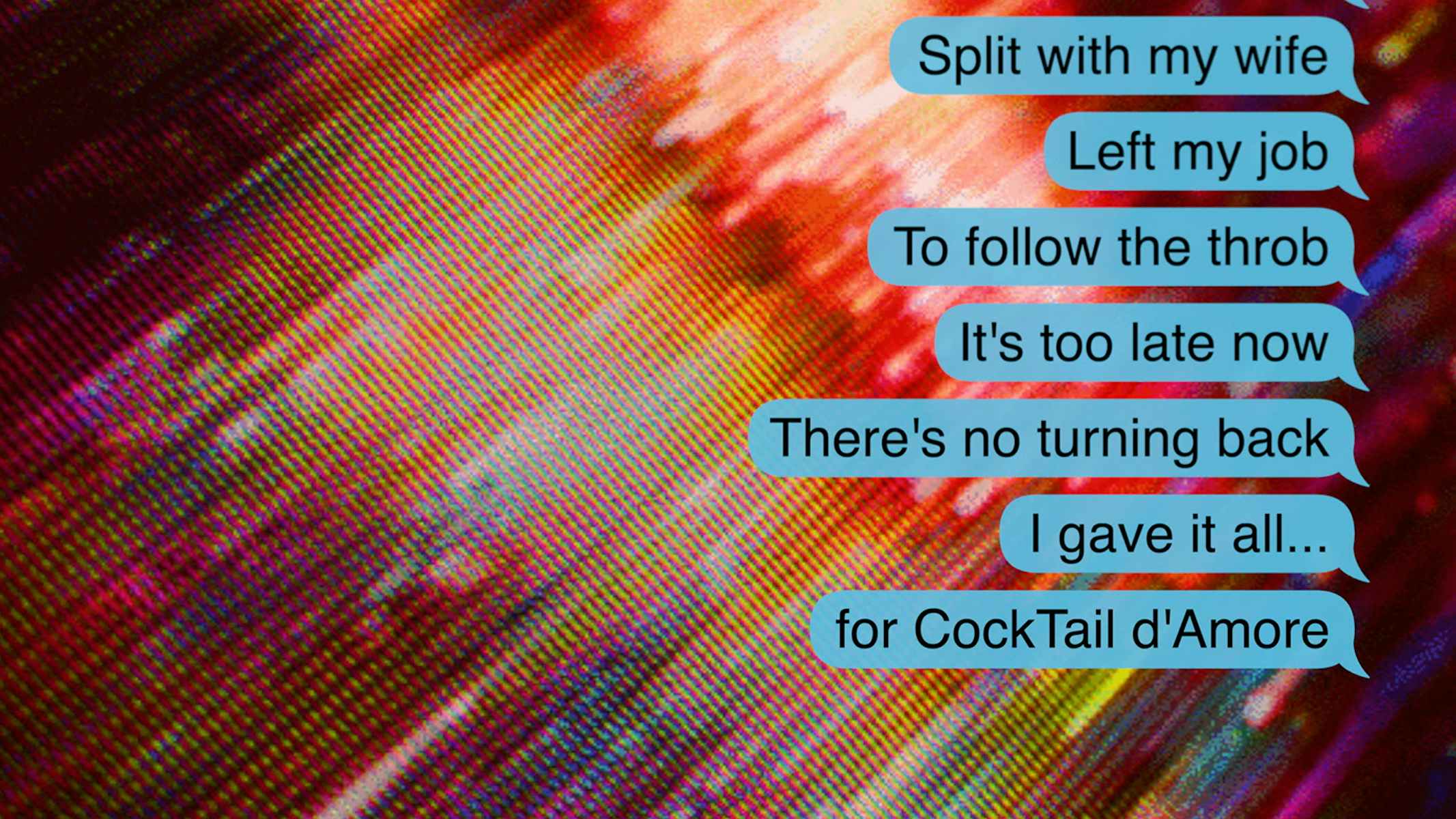 Is there anything you're particularly nostalgic about from your early days?
Probably nothing in particular. Cocktail has always been an ever evolving entity and if we look back at each stage there are things that we are nostalgic for and some that we don't miss much.
What's something you are most proud of accomplishing?
There are a few nice things that come to mind. Firstly, the lovely community that [has] developed around the party, the direct or indirect help that Cocktail (being one of the first of its kind) had on the proliferation of queer parties around town, [and] partygoers that sometimes tell us or write about the importance and impact that the party had on their lives. The latter really strikes us on a personal level every time we get to know about people's new experiences.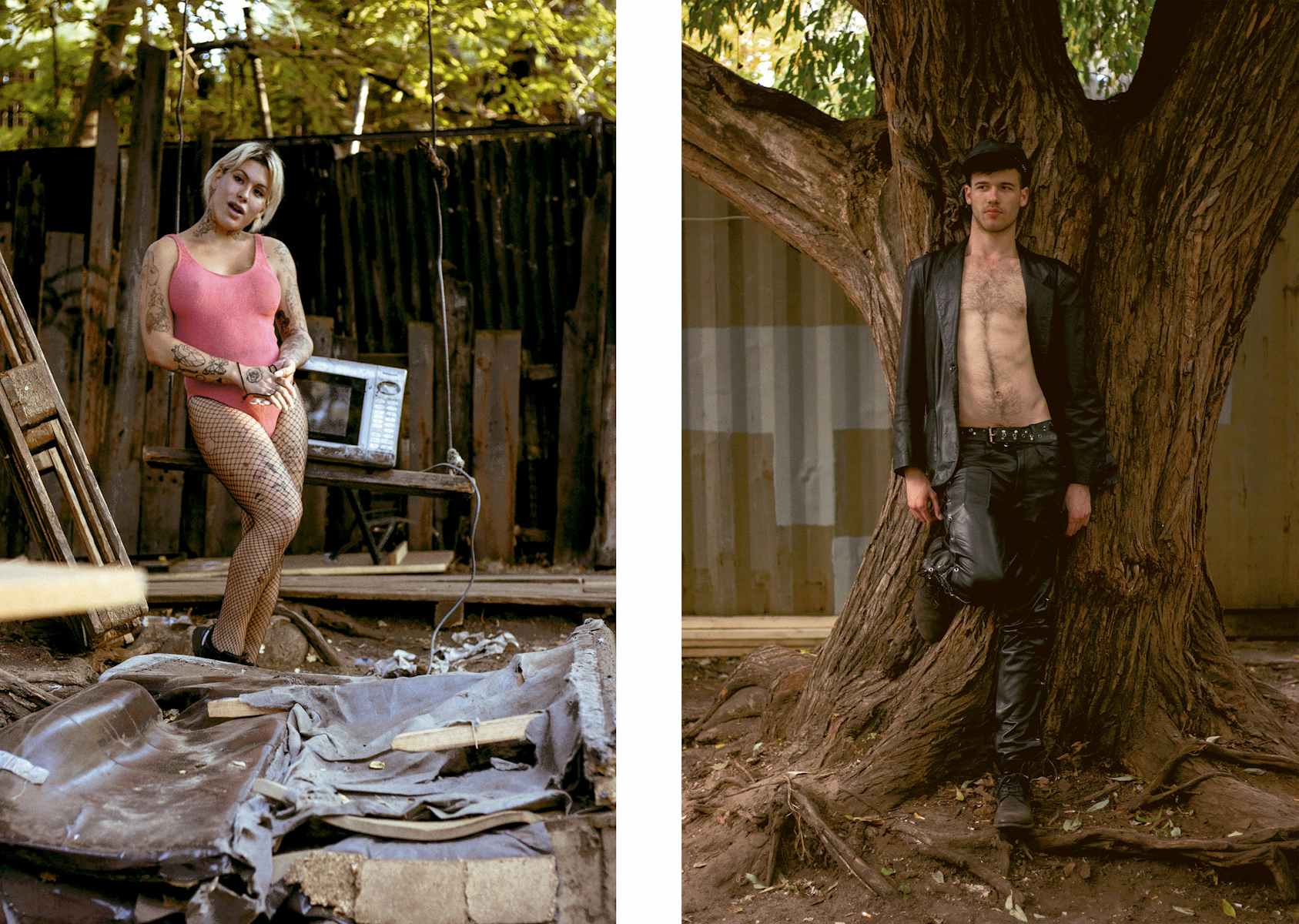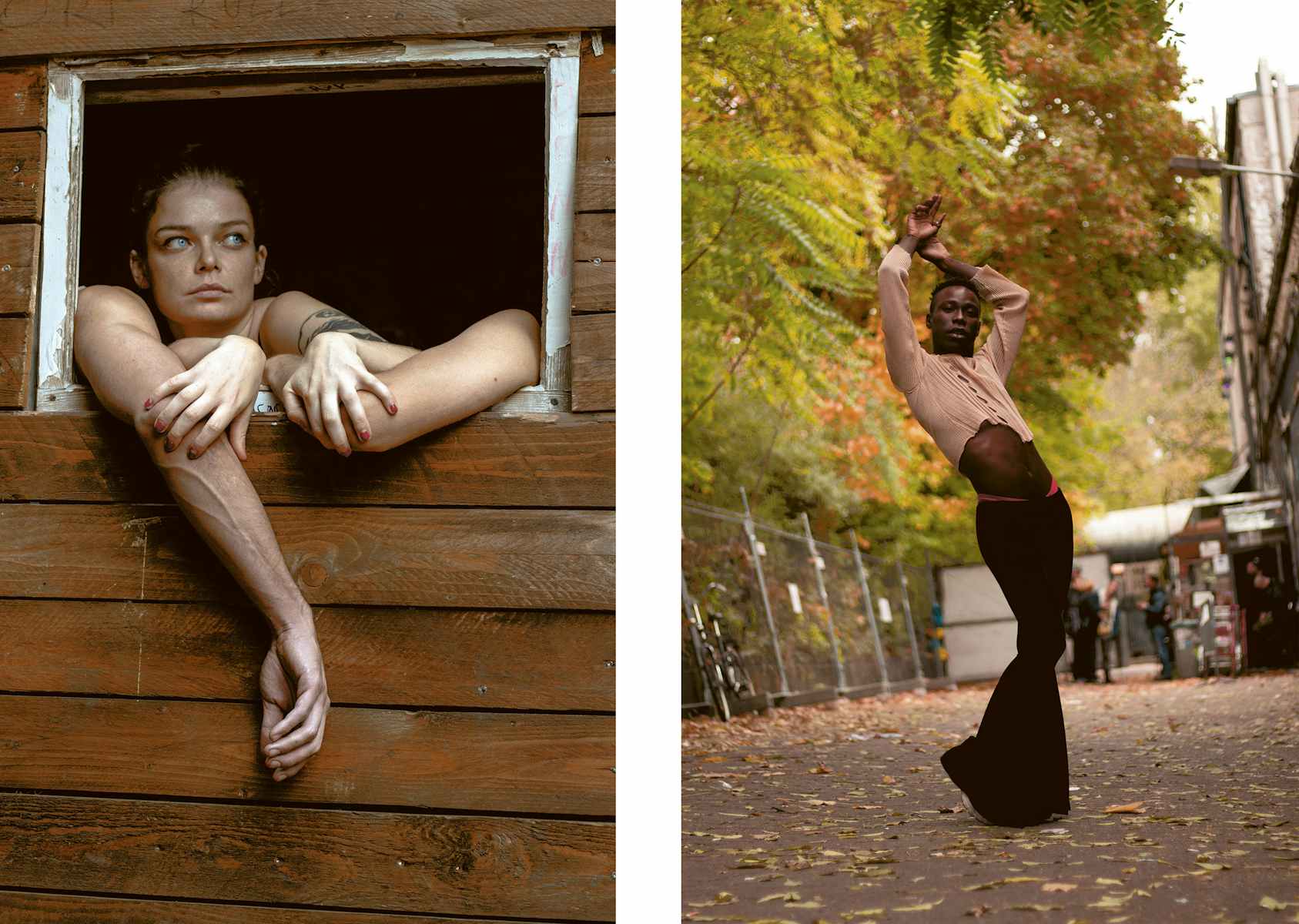 How would you describe the sensation of seeing your event grow to an internationally renowned institution?
It fuels the passion to keep doing the best we can every time because it seems to mean something quite special for so many! Even though, most of the time you don't think about it or you don't even fully realise its real impact. Sure you see people having fun and being the closest thing to an unfiltered version of themselves and you remember that our effort and responsibility is mostly to provide a space that brings people together in an honest and genuine way, allowing new friendships or sentimental relationships to be born.
It's also a place to experience the rare feelings that are only brought out in people by good music and tribalistic dancing – a space with rules that we, as partygoers, have decided to re-think [and] reject the oppressing ones already dictating everything else in our lives when we go back to the outer ​"real" society.
This kind of clubbing in Berlin can create an alternate reality, driven by positivity and [it's a] blessing to be able to still be the weirdest dreamer in a world that is fair and beautiful and who would accept the freaks we are. Actually the freakier the better here!

More like this