Exclusive: Mercury Prize winner Arlo Parks' tour diary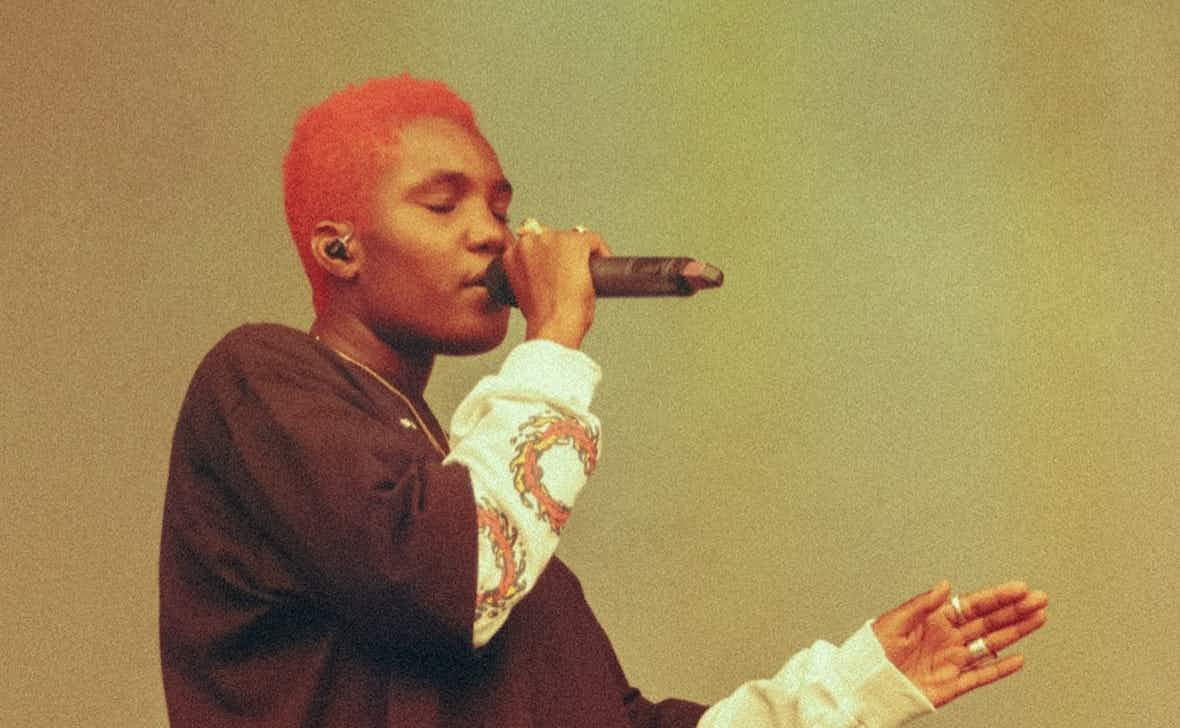 Congratulations, Arlo! The West Londoner writes about the road to the Mercurys and what it's like to leave her bedroom and be back playing live… finally.

Boardmasters, Newquay, Cornwall, 15th August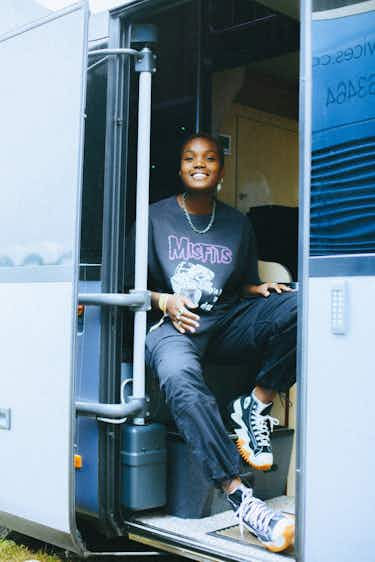 Boardmasters was our first festival back and our first time in a tour bus. Everyone had to get used to sleeping in dark, claustrophobic bunks and the permanent, low rumble of the road. My best friend Clea was with me, it was wild to wake up to the sea and the white cliffs having gone to sleep in Greenwich.
We ate copious amounts of mac and cheese and hung out with Beabadoobee, the Bedroom crew and Easy Life – it was lovely to catch up with friends after 18 months of feeling far away from each other.
I'll never forget how loudly the crowd sang Caroline, it literally blew me away. I was holding back tears the whole time – it made me really see the growth that often felt so intangible over lockdown.
Afterwards I ended up bopping around awkwardly on stage with Slowthai and catching a bit of Jamie XX's wonderful set. A festival to remember.

Lost Village, Norton Disney, Lincolnshire, 27th August
The traffic was ridiculous on the way to Lost Village, I ended up listening to the John Glacier record on repeat and chatting to Adam my tour manager about starting a podcast (we chat a lot). When we did finally arrive we discovered a world that felt quite magical. There was a real sense of everyone just being content to be all together experiencing music.
Under the pulsing red and purple lights I just felt really glad to be doing what I do.

All Points East, Victoria Park, London, 28th and 30th August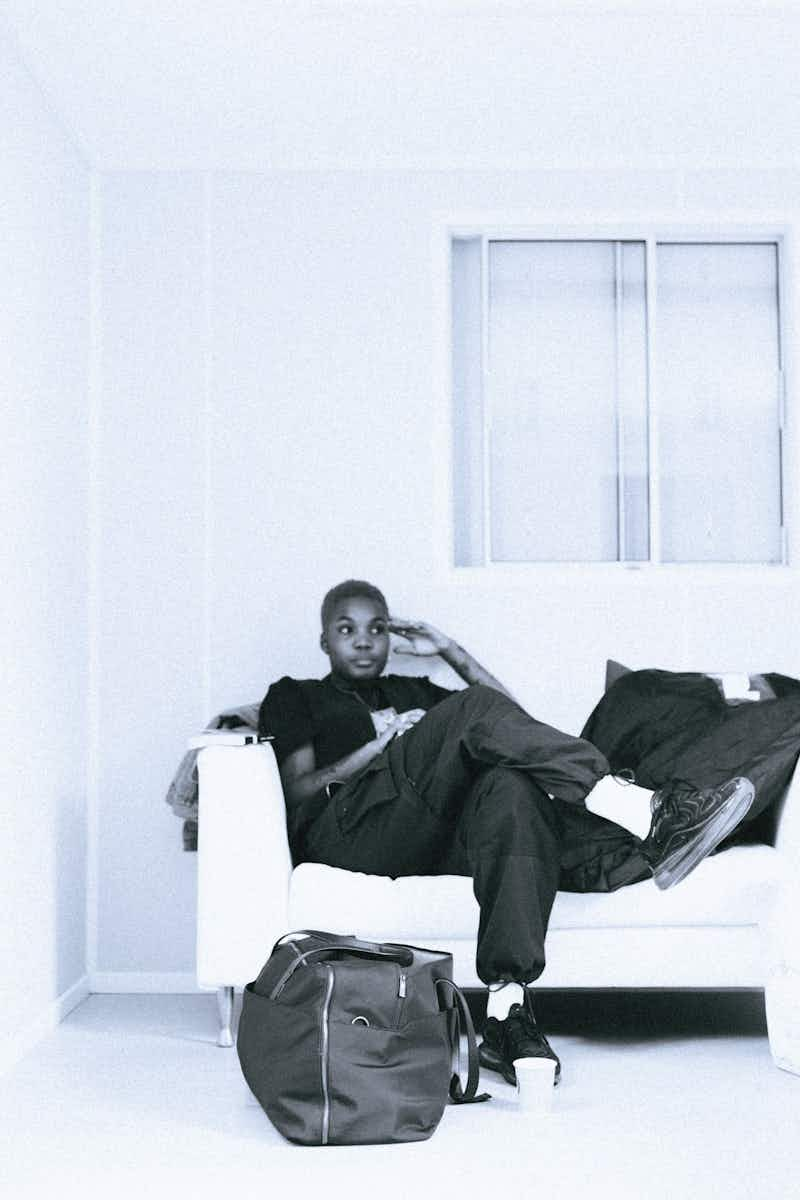 The two All Points East shows were by a million miles the biggest shows I'd ever played. I was a little nervous so I watched Chef's Table by myself in my trailer, spritzed some lavender around and chugged honey lemon water. It was slightly overcast, everyone was worried it would rain, but as soon as I got up there in my red power cardigan with my hair dyed red hot Cheeto, I felt more powerful than ever.
There were so many people, I couldn't see the end of the crowd. Then I jumped off stage and rushed to see the TRANSCENDENT Little Simz.

Rescue Rooms, Nottingham, 5th September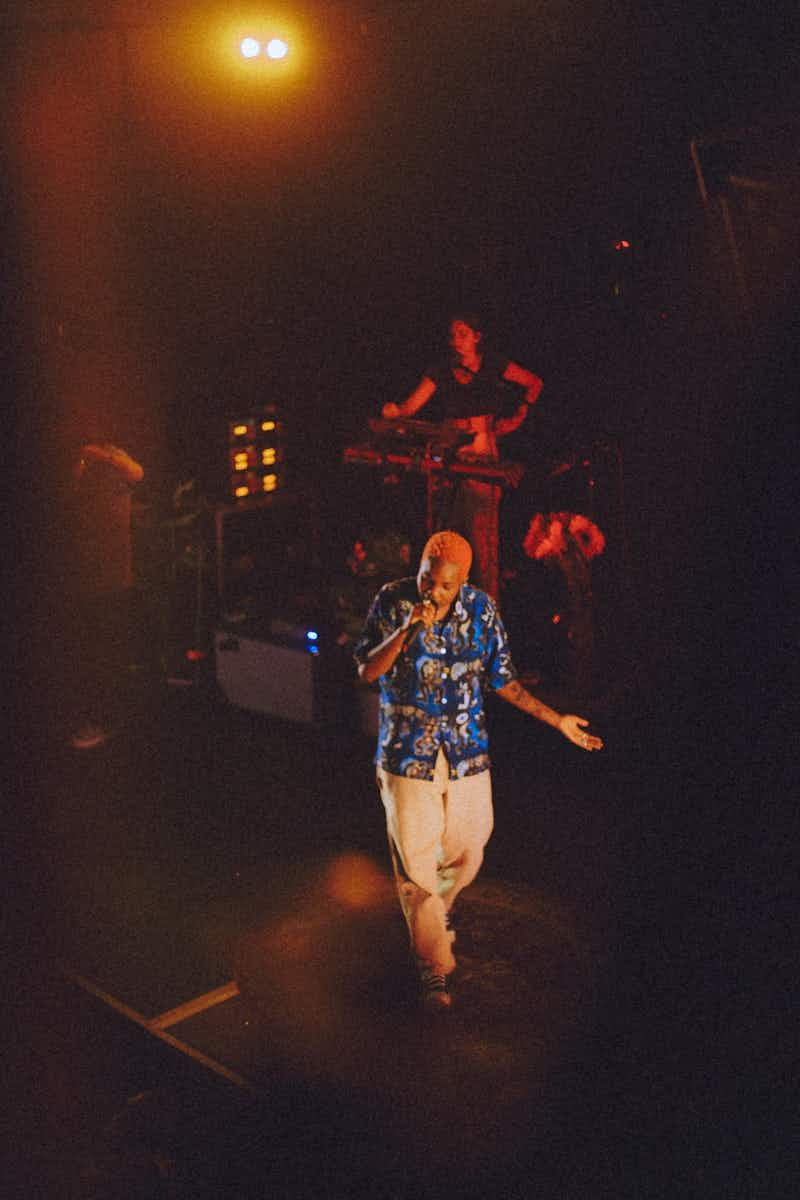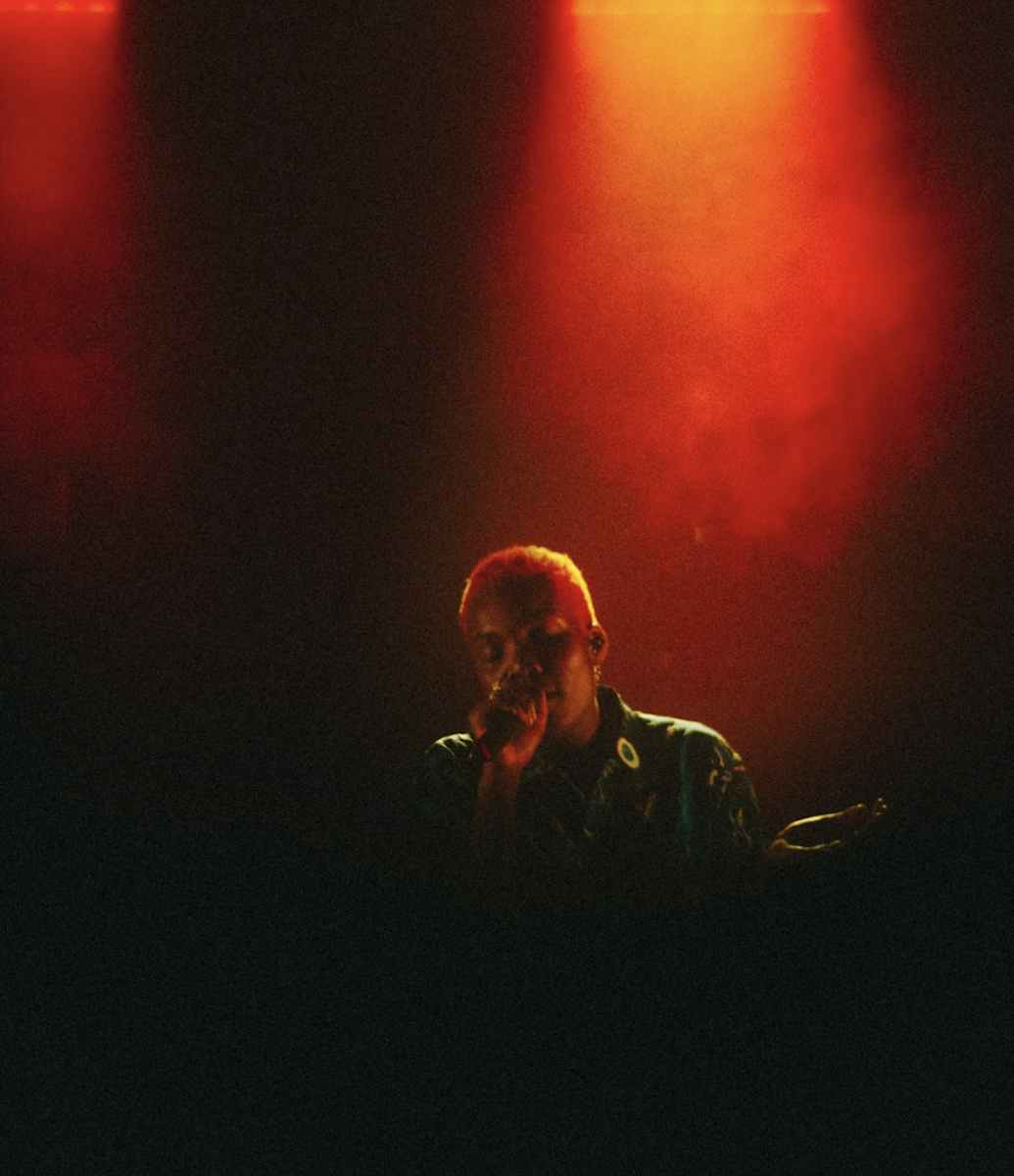 The first date of the UK tour. We popped into the Rough Trade, took pictures in the photobooth and bought a fair few records. I bought I Can Hear The Heart Beating As One by Yo La Tengo and Love What Survives by Mount Kimbie.
I was feeling the pre-show jitters. I think it's a combination of getting used to being perceived in such intimate spaces and wanting the people there to feel included and uplifted. I went for a run and meditated to try and re-centre myself – as soon as the drums kicked in I felt electrified and everything slotted right back into place.
I danced like a dad tipsy off the all-inclusive bar and slept like a baby.

Thekla, Bristol, 6th September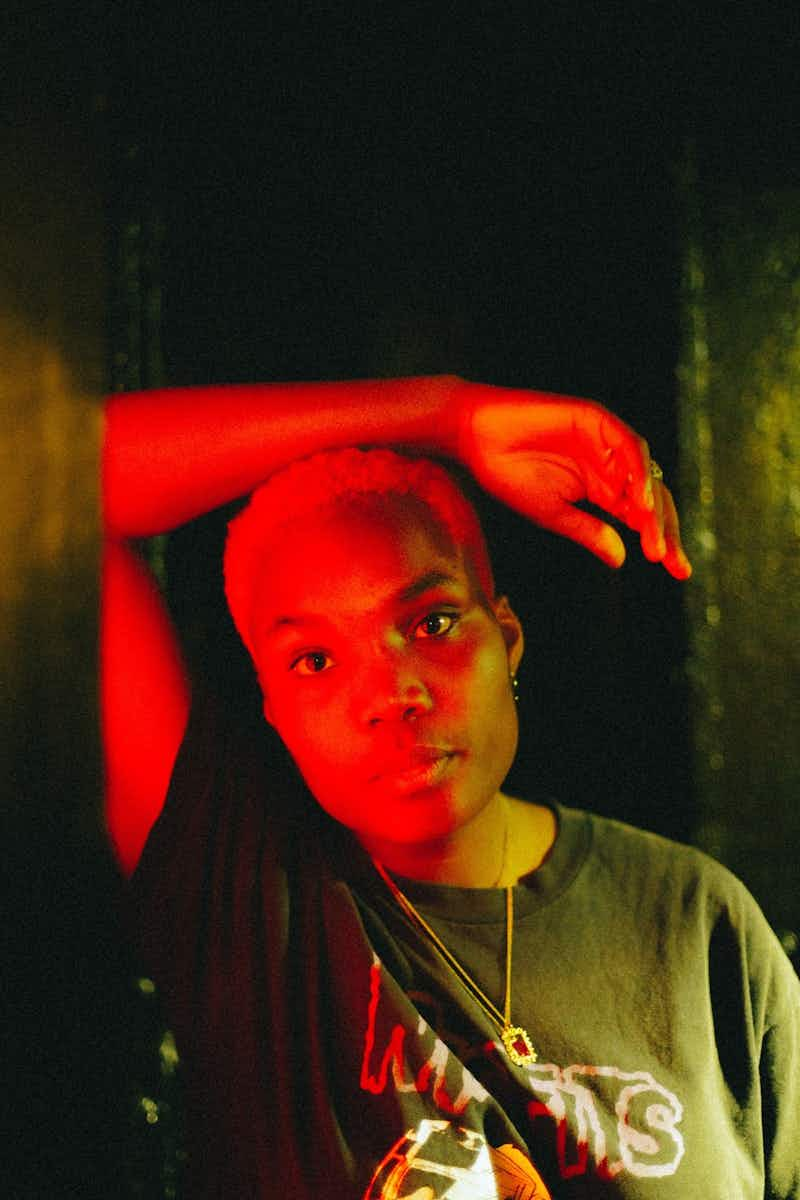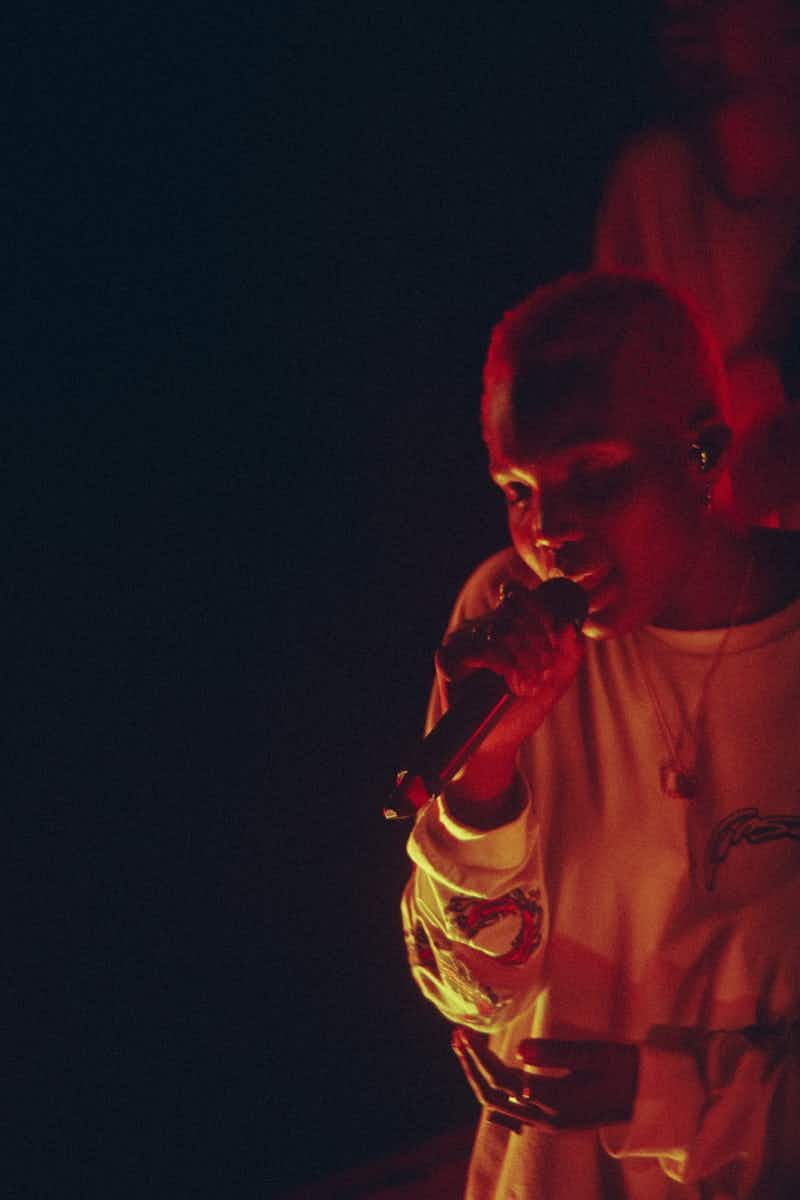 So no one told me that Thekla was actually on a boat. I had the best coffee of my life in Bristol and spent the morning working on poetry and finishing Close to the Knives by David Wojnarowicz in a nice corner filled with succulents.
My dad told me that he'd actually seen shows at Thekla in the ​'80s. The show had a really sweaty, divey atmosphere – no barrier, physical or emotional, between the crowd and I.
Badsounds, who produced Bluish, and Molly, who was in the music video for Hope, were all there. I felt completely at home.


More like this