10 acts you should try and see at Glastonbury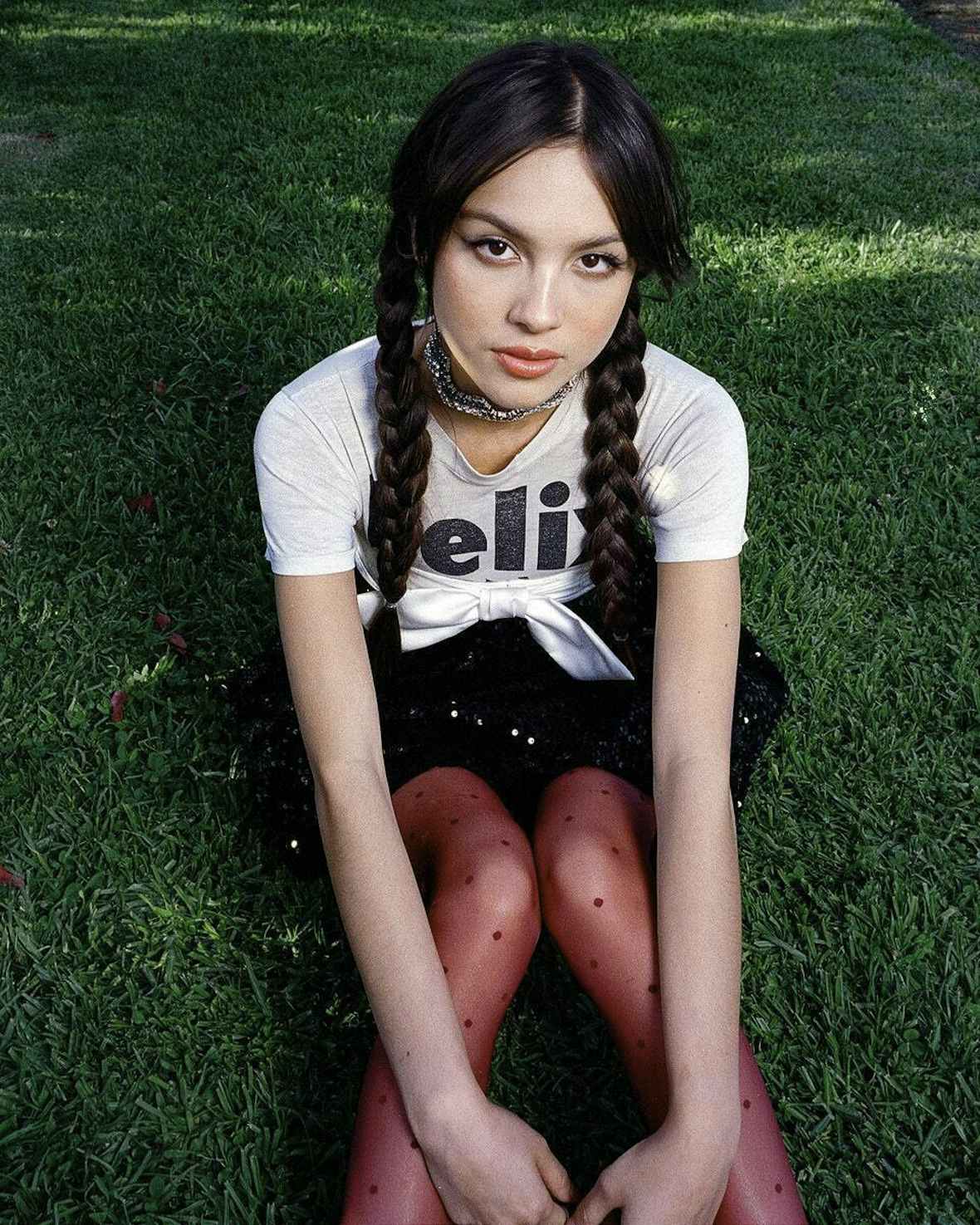 We promise this lot are worth leaving your tent for.

You know how it goes at festivals. You can debate the quality of the lineup for months beforehand, study the clashfinder and mark out all the must-sees for your itinerary. But when it comes to the moment your favourite artist is about to play, for some reason it often feels more appealing to just sit next to a pizza van and get pissed with your mates.
But if you're lucky enough to have bagged a ticket to Glastonbury, you're going to the best festival in the world. And so, the lineup is ridiculous. There are going to be more than 3000 performances across over 85 stages, so here's THE FACE's guide to the ones you should make a B‑line for. You should go and see a bit of Macca too, because he is literally Paul McCartney from The Beatles. And if you miss him, your dad will never forgive you.

Jungle anthems for the new generation
When/​where?
Thursday, 20:00 – 21:00 (b2b with Izco) /​Lonely Hearts Club Stage
Saturday, 21.30 – 22.00 /​Arcadia
Sunday, 00.10 – 01.30 /​Glade
Nia Archives has declared this the ​"summer of jungle", and the 22-year-old singer/​producer/​DJ seems qualified to make such a claim. She's got a bunch of bangers which mix soundsystem-ready jungle with melodic neo-soul. Legends like DJ Flight and Goldie have heartily consigned her and she's using her platform to make sure young ravers respect and recognise jungle's Black origins. It's going to be a massive weekend for Nia with three sets – one of which is at Arcadia, which is that big fiery robot spider thing.
When/​where? Saturday, 13.00 – 13.45 /​Other Stage

As Future pointed out, Tems's voice immediately connects with your soul. THE FACE's cover star is easily one of the best new artists around at the moment. Your whole crew will enjoy this.

Fuzzy anthems from THE FACE cover star

When/​where? Saturday, 16.30 – 17.30 /​John Peel
Look at that, another one of our cover stars on the bill. Over the last few years, Bea's evolved from a TikTok-boosted bedroom act to one of the best indie rock songwriters in the UK. Alongside sugary grunge anthems like Care and She Plays Bass, she'll probably play a couple of tunes from her next album Beatopia (it's really good).
When/​where? Saturday, 17.30 – 18.10 /​Lonely Hearts Club
Potter Payper made a name for himself on the UK rap scene during the early 2010s. But, partly due to a prison sentence, he didn't play at a festival until last year's Wireless, where he performed as if there was nowhere else on the planet he'd rather be than on that stage. He's relentlessly energetic and never fails to knock out memorable punchlines, so it's no surprise that his last two full lengths – his 2020 comeback mixtape Training Day 3 and 2021's Thanks for Waiting – both reached the top 10 of the UK Albums Chart.

Uncompromising genius for the Sunday headline slot

When/​Where? Sunday, 21.45 – 23.15 /​Pyramid Stage
Kendrick has plenty of classics in his catalogue which go off at festivals – Swimming Pools (Drank), DNA, m.A.A.d. city etc – but it'll be interesting to see how the massive crowd reacts if the set is mostly made up of tracks from Mr. Morale & The Big Steppers, which features some of his most intense and experimental songs. Portishead's Beth Gibbons is just down the road in Bristol and a rare appearance is exactly the kind of thing which would excite a Glastonbury audience, but with its uncomfortable subject matter, their collab Mother I Sober is hardly a traditional crowd-pleaser
When/​where? Sunday, 18.30 – 19.30 /​John Peel
This Baltimore band formed back in 2010, but they're now having a moment in the sun thanks to the sheer excellence of their 2021 album Glow On and all the rowdy gigs that have followed. They've got massive tunes and the kind of accolades that have helped them crossover from traditional hardcore circles to a trendy millennial audience (Dev Hynes collaborations, a high score from Pitchfork – that sort of thing). Glastonbury's not known for gnarly moshpits, but a tenner says it goes off when Turnstile play Blackout.

When/​where? Saturday, 16.15 – 17.00 /​West Holts
Speaking of big riffs, Yves Tumor seems to have pretty much completed their evolution from underground electronic experimentalist to a hip-thrusting rock icon. Expect epic solos from Tumor's Spinal Tap-esque guitarist Chris Greatti, who may or may not join his other collaborator Yungblud onstage later in the evening.

Angsty hits from the High School Musical alumni

When/​where? Saturday, 18.45 – 19.45 /​Other Stage
Sour was clearly one of the best albums of 2021. Although Olivia Rodrigo is astronomically huge in terms of streaming, she blew up in the lockdown era, and so she's been touring relatively ​"small" venues to earn her stripes as a live performer. She should be well primed for her Other Stage slot, though, where her early evening slot is wedged between persevering indie band Glass Animals and Burna Boy.

Glasto's youngest solo headliner

When/​where? Friday, 22.15 – 23.45 /​Pyramid Stage
Billie Eilish played a Sunday evening slot on the Other Stage back in 2019. It was just a couple of months after she released her first album When We Fall Asleep, Where Do We Go?, but she already seemed ready for a bigger stage. No doubt she'll smash this headline slot then.

Fun club music from the UK underground

When/​where? Sunday, 21:00 – 22:30 /​Wow
In certain corners of dance music, this anonymous duo are considered one of the best new things going. Their sound is sort of halfway between the leftfield techno you'd associate with Hessle Audio and the intensely sweet thrills of hyperpop. If you need to convince anyone who's not heard of them to watch their set, you could always just describe them as Overmono for the heads.


More like this