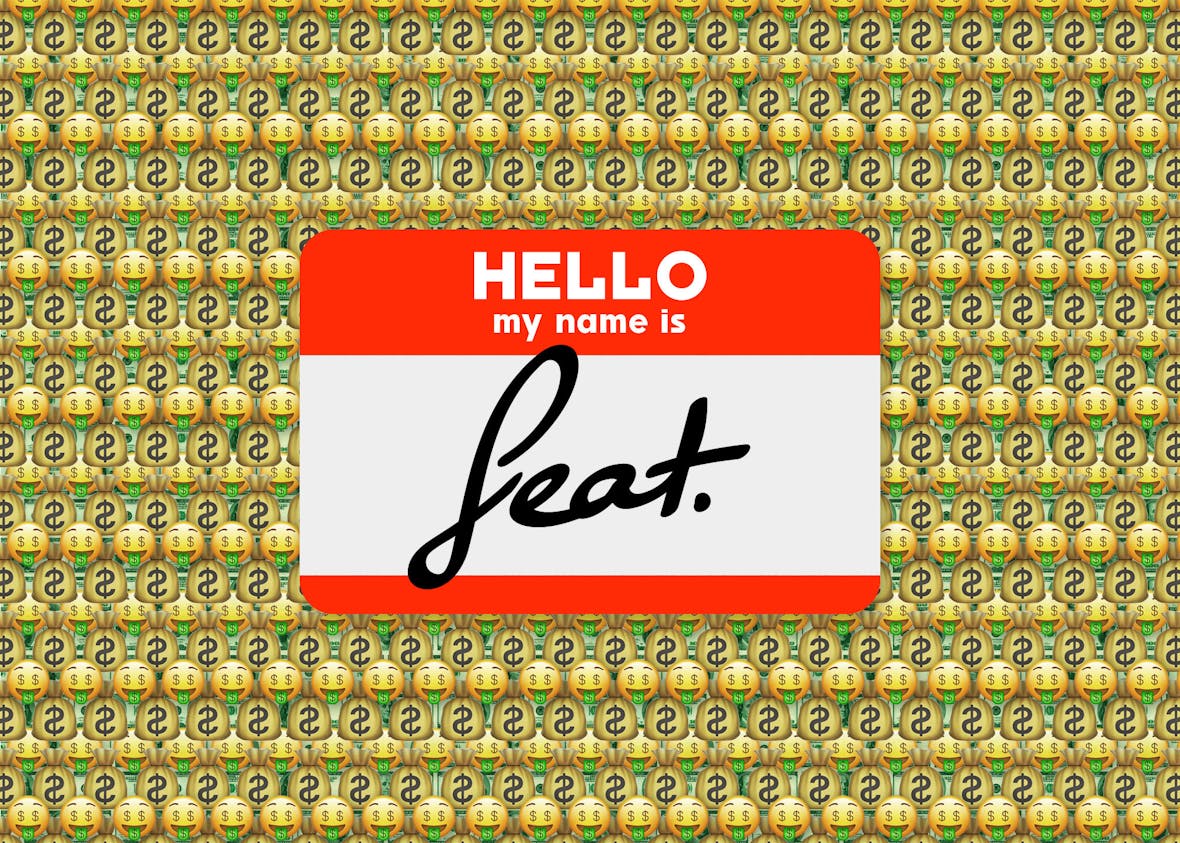 The econ­o­my of guest rap features
In the world of hip-hop, like most indus­tries, it's all about who you know. But with rap music, how­ev­er, you need more than social media posts to show off your alliances and cosigns. Rather, it's prov­ing that kin­ship on wax. From Bus­ta Rhymes prov­ing his row­dy star appeal on Sce­nario by a Tribe Called Quest back in ​'92, to Nic­ki Minaj launch­ing her career after body­ing the male rap heavy­weights on Kanye West's Mon­ster, to Drake boost­ing Travis Scott's Sicko Mode into one of last year's biggest anthems, the sto­ry of hip-hop is paved with show-steal­ing guest vers­es, and every rap­per dreams of deliv­er­ing one.
We felt the mag­ni­tude of a strate­gi­cal­ly suc­cess­ful fea­ture recent­ly when Nic­ki Minaj jumped on Megan Thee Stallion's sin­gle Hot Girl Sum­mer with Ty Dol­la $ign. For years, Nic­ki has come under scruti­ny for her lack of col­lab­o­ra­tions or even cosigns of new­er female rap acts. Show­ing up on Megan's song was mon­u­men­tal; Thee Stal­lion has been pegged as the new hip-hop ​"it" girl with good rea­son, and now Nic­ki – arguably the reign­ing Queen of Rap for a decade – was nod­ding in agree­ment. Cosigns of ris­ing tal­ent from megas­tars run deeply. When Jay-Z hopped on J. Cole's Mr. Nice Watch back in 2011, the world rejoiced as the Roc Nation fresh­man got his cov­et­ed verse from the enterprise's own­er, and it set the tone for what would fol­low for Cole.
When it comes to a guest fea­ture, there's much more to it than hol­ing up in the stu­dio and cut­ting vers­es togeth­er or even mail­ing one part in to com­bine with anoth­er. And although some of the great­est guest fea­tures are the result of cre­ative kin­ship and spon­tane­ity in the stu­dio, there's usu­al­ly an infra­struc­ture in place, rid­dled with label pol­i­tics and bot­tom lines that can often deter­mine the suc­cess­ful fate of that fea­ture. Hell, it can be the bar­ri­er to the fea­ture even hap­pen­ing in the first place.
The game of guest fea­tures is a com­pli­cat­ed one, so let's dive in.

THE ANATO­MY OF A FEATURE
From an indus­try per­spec­tive, rap­pers can be seen as play­ers who are at var­i­ous lev­els in their careers. With each lev­el, the stakes change. Essen­tial­ly, the first step is get­ting all par­ties to agree to work togeth­er. Often, it's mere­ly a pool of artists cut­ting tracks with their peers.
Take the Sound­cloud rap phe­nom­e­non, where artists who all came up in the Sound­cloud world will fre­quent­ly col­lab­o­rate with one anoth­er. Here, it's a mat­ter of friends help­ing out friends, often for lit­tle to no mon­ey at all. The goal is recog­ni­tion and cama­raderie, so real­ly it's just a par­ty on record. This can be said for most new­er hip-hop artists who work with oth­er artists of their cal­i­bre, where the prod­uct will more than like­ly appear on a mix­tape with­out label inter­ven­tion (if the artist/​artists are signed).
But when an artist's fame grows, things change. Big­ger names require a dif­fer­ent pro­to­col for the song to happen.
Chanel McFadzean is the Pub­lic Rela­tions and Brand Strate­gist at the Legion Group. Her clients range from rap vet­er­an Jim Jones to New York's pre­mier hip-hop radio sta­tion, Hot 97. She cites an exam­ple of a sim­ple ​"artist to artist" sce­nario that hap­pened ear­li­er this year, as Jim Jones had a Rick Ross fea­ture on his sev­enth stu­dio album El Capo on the track State Of The Union. Here, it came down to Jones con­tact­ing Ross directly.
"Every artist's camp is dif­fer­ent," McFadzean says. ​"Some­times if there is a new­er artist that your artist wants to col­lab­o­rate with, I would then reach out direct­ly to that person's pub­li­cist and fig­ure out who han­dles what. They might only work with one pro­duc­er, so it might be that producer's job to coor­di­nate those fea­tures or it might be man­age­ment only."
When artists are signed, the out­come changes as well. ​"It might be a label deci­sion," McFadzean explains. ​"Some­times… the hard­est times are when it is a col­lab­o­ra­tive effort, because every­one wants to get a piece of the pie, mean­ing this is a paid part­ner­ship and not for a ran­dom mix­tape some­one wants for just a quick col­lab." Mul­ti­ple labels can cause a lot of red tape, par­tic­u­lar­ly if one label is on board to have their artist on the track yet the oth­er isn't. Or, if there is a high­er pro­file inde­pen­dent artist who wants to work with a new­er signed act, but the label may be on the fence as to how the col­lab­o­ra­tion will affect their new artist's brand.


While this might sound cold­ly strate­gic, the trans­ac­tion isn't always finan­cial. ​"A lot of times [the artists] won't even pay each oth­er," says Enter­tain­ment Attor­ney and Music Law Pro­fes­sor Cas­san­dra Span­gler. ​"Equal lev­el artists will do what they call a ​'swap' so that means Lil Wayne does a fea­ture for Drake and then Drake agrees that at some point in the future he'll do a fea­ture on Lil Wayne's album. It's in the paper­work. Usu­al­ly, they'll get some of the pub­lish­ing, but no fee and no royalties."
Speak­ing of com­pen­sa­tion, how much do fea­tures actu­al­ly cost? Both Span­gler and McFadzean echo that the low­er end for new­er artists hov­er between the $3,000 to $5,000 range, though that grows with an artist's celebri­ty sta­tus, going as high as $25,000 or even high­er. On the afore­men­tioned Mon­ster, Nic­ki made a slick com­ment that she charged ​"50k for a verse, no album out," which has appar­ent­ly esca­lat­ed since then, accord­ing to her claim that she ​"just got 250 thou­sand dol­lars for a verse" in 2014. DaBa­by, who's enjoyed a sud­den rise to fame in 2019, has said that he charges $25K for a verse. The num­bers are growing.
DAVID VS. GOLIATH
"The way peo­ple per­ceive you is based on who you're stand­ing next to," says author and music indus­try vet­er­an Paul Can­tor. ​"An artist can use guest vers­es to build their pro­file, so if you're on a song with some­body who is deemed cul­tur­al­ly impor­tant, you can get peo­ple to pay atten­tion to you." He ref­er­ences Nas's break­out verse on Main Source's 1991 track Live At The Bar­beque as an exam­ple of what hap­pens when a new­bie is in the right place at the right time. Nas blew away the vet­er­an com­pe­ti­tion as mere­ly a teenag­er, with his verse being the gate­way drug to what would become his glow up intro­duc­tion to hip-hop with his game-chang­ing debut Ill­mat­ic in 1994.
It sounds sim­ple enough, but there are risks when a new­er artist is foot­ing the bill. Social media accounts are rarely man­aged by the big names them­selves, so that mon­ey could be sent out into the world and land­ing any­where but in the appro­pri­ate person's pockets.

"Artists some­times don't realise the impor­tance of hav­ing a con­tract in check when it comes to fea­tures," Span­gler explains. ​"Nor­mal­ly it's usu­al­ly an unknown artist who is pay­ing a well-known artist for a fea­ture. With social media, there are a lot of peo­ple who reach out to artists direct­ly for a fea­ture and you have to get approval from an artist, but sep­a­rate­ly you have to get approval from the label." A sim­ple agree­ment with those stip­u­la­tions can eas­i­ly pre­vent a dis­as­ter. ​"What you want is a con­tract that says [the big­ger artist] is agree­ing to do this fea­ture but [the new­er artist] must get approval from the label and it's up to them to do it." Big­ger artists will glad­ly pock­et the cash, unbe­knownst to them that they can't hop on the track with­out their label's OK. ​"They can get them­selves in bad sit­u­a­tions where some­one pays for a fea­ture and the label may say no," Span­gler con­tin­ues, ​"but they already took the mon­ey and then it cre­ates this whole mess."

An inci­dent hap­pened ear­li­er in the year, where rap­per Yo Got­ti was paid $20,000 to appear on a track with ris­ing artist Young Fletch­er, yet the song nev­er mate­ri­alised. Instead, Got­ti dropped a song strik­ing­ly sim­i­lar, attempt­ed to bypass man­age­ment and sign Fletch­er to a record­ing con­tract for $150,000. The result was a North Car­oli­na court rul­ing in Young Fletcher's favour for puni­tive dam­ages totalling $6.6 mil­lion. That's a rare instance since new­er artists don't always wind up the vic­tor, evi­denced by cas­es where an artist emp­ties their pock­ets and the track goes nowhere.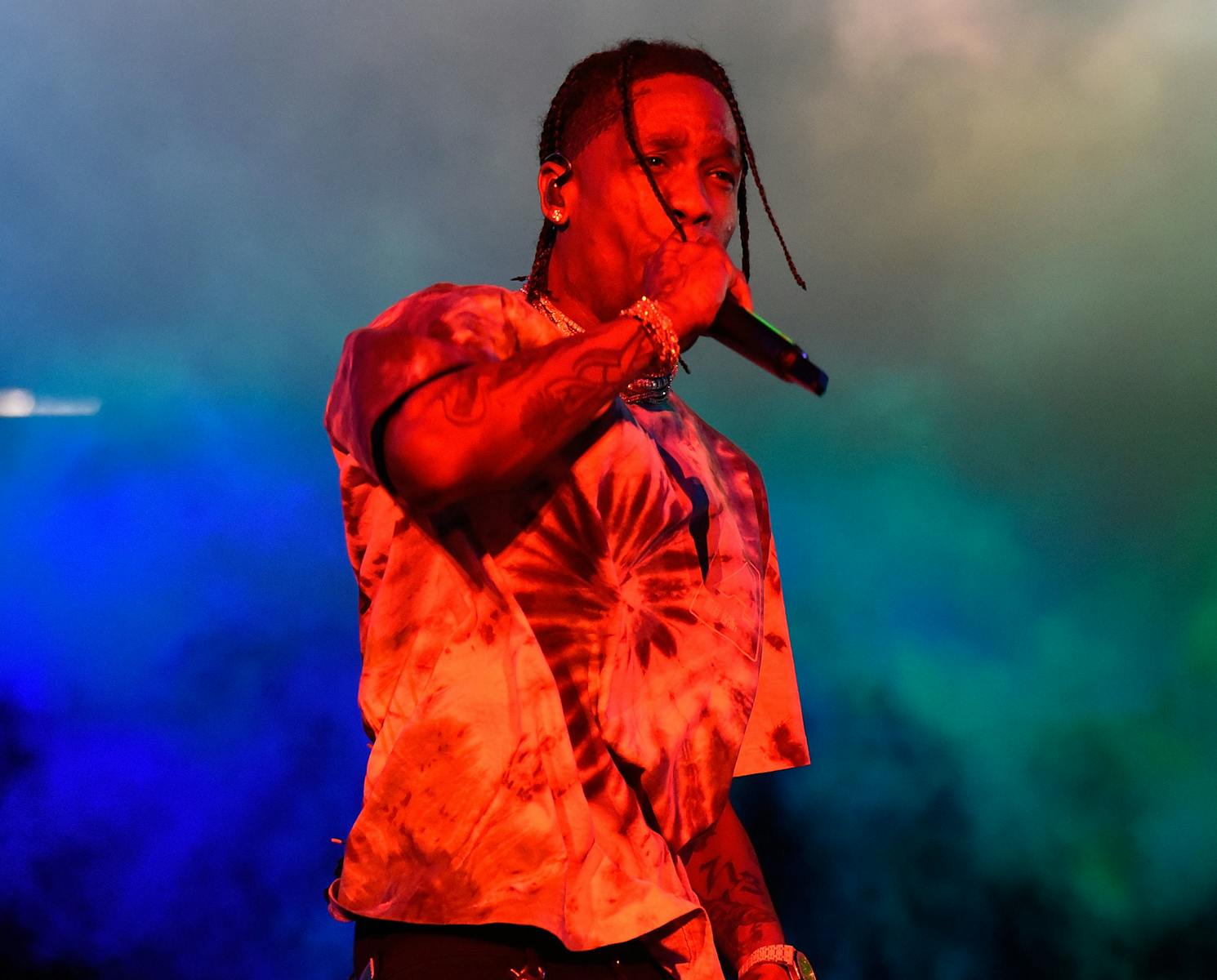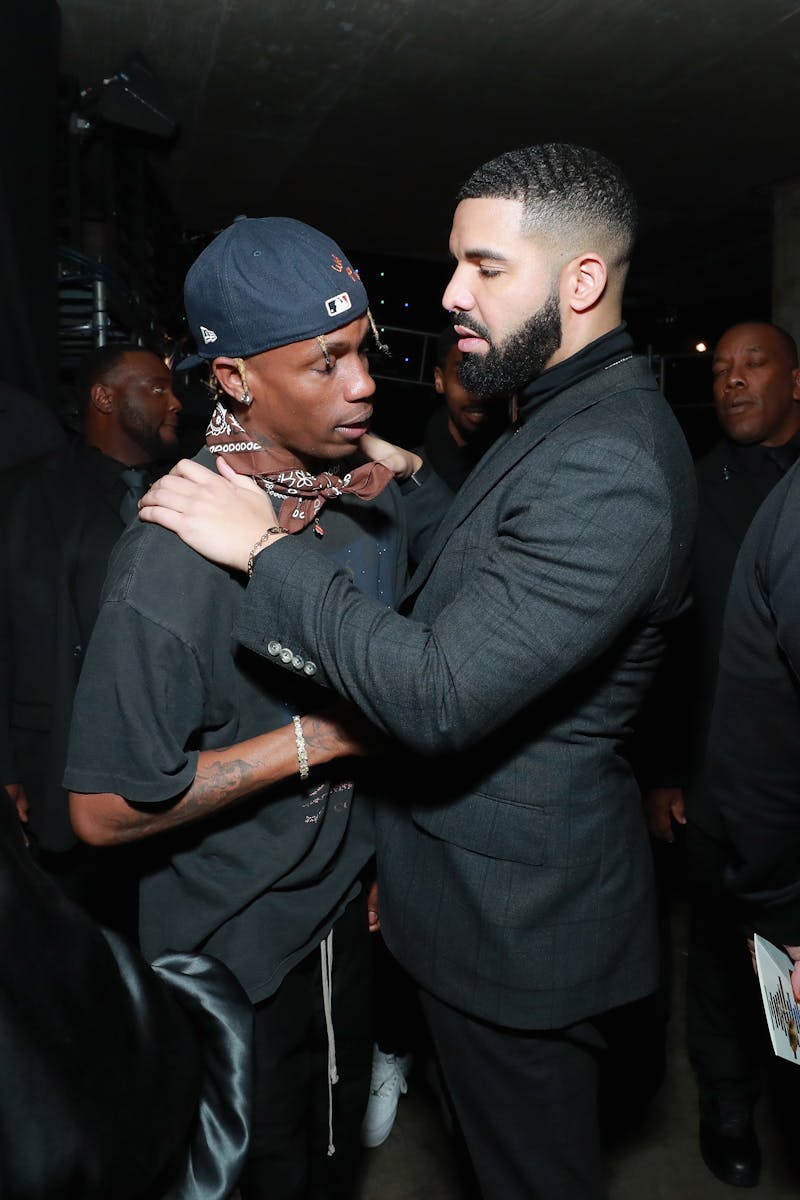 "A lot of times peo­ple will spend the mon­ey on buy­ing the fea­ture, but then have no mon­ey left to mar­ket the record," says Mike Trampe, Mar­ket­ing and Social Media Direc­tor for Beat­Stars. ​"They think the fea­ture is going to do the mar­ket­ing for them, and that's a big mis­take." How much is a new artist even will­ing to fork over for a life-chang­ing fea­ture? ​"I have heard cas­es where very famous artists will take a bag of $150k in cash," Can­tor adds. ​"They'll show up to a loca­tion with a green screen, do the verse, and shoot a video." Again, it's up to the new­er artist to mar­ket it. Fur­ther, the ques­tion of cred­it comes into play, as high­er-pro­file artists may have spe­cif­ic rules regard­ing how their names are list­ed on the track's credits.
"It'll typ­i­cal­ly say in the agree­ment that the cred­its will fea­ture the artist's name," says Span­gler. ​"That's some­thing that also gets tricky because they'll argue some­times about whose name to list first in the instance of mul­ti­ple features."
Streams can also be affect­ed. ​"It depends on how you report the track to Spo­ti­fy as far as whether it's going to show up on the fea­tured artist's page." Elim­i­nat­ing that can reduce the track's vis­i­bil­i­ty which, again, falls on the new­er artist's shoul­ders to mar­ket the track. We saw this very ear­ly on in 1999, where a then-unknown Eve had a verse on The Roots' break­out hit You Got Me, yet only Erykah Badu was list­ed as a guest fea­ture for her hook. Travis Scott wasn't list­ed as a guest on Rihanna's Anti song Woo, yet his voice is present through­out the track. It's now not uncom­mon for major artists to not list the guest rap­pers on the album track­list­ing for stream­ing plat­forms (see Travis Scott's Astroworld, or Chance The Rapper's The Big Day – which ini­tial­ly didn't cred­it guest rap­pers on the track­list­ing, but has been amend­ed so that it now does). The big­ger the artist, the less of a need they have to men­tion a new­er artist as a fea­ture, though in reverse it means everything.

THE RISK AND THE REWARD
It isn't always a tale of some young buck ped­dling their tracks in earnest and spend­ing heavy coins to col­lab­o­rate with the artist of their dreams. Some­times the big­ger artist is div­ing into the unknown. ​"The flip side is that you do so many vers­es that a verse from you is no longer spe­cial," Can­tor express­es. But mon­ey talks.
"The poten­tial to make mon­ey is the deci­sion you have to make as an artist," McFadzean says. ​"There's a fine line to dilut­ing your brand, though." A series of ques­tions must be asked by the par­ty approached for a fea­ture. ​"Does it fit the brand or is mon­ey talk­ing?" McFadzean con­tin­ues. ​"Maybe they're offer­ing a ridicu­lous amount of mon­ey, like, ​'Okay let's give them some­thing so every­body can eat.' These are real­is­tic con­ver­sa­tions that you have to decide on." McFadzean adds that a lega­cy artist can eas­i­ly make close­ly $50,000 a month in fea­tures alone, though over­ex­po­sure will dim the excite­ment for an artist's audience.
In the con­tem­po­rary music indus­try, con­tent is king, so a song's mileage is often deter­mined by how much buzz you can gen­er­ate from it. ​"Con­tent is more impor­tant than the fea­ture now," Trampe argues. ​"What are you going to do after you land that feature?"

Are we real­ly led to believe that Megan Thee Stal­lion and Nic­ki Minaj just spon­ta­neous­ly appeared togeth­er on Insta­gram Live and it led to Hot Girl Sum­mer? Or was it a ploy to pre-pro­mote the track, which would lat­er lead to fur­ther con­tent, as Nic­ki ded­i­cat­ed time on Queen Radio to dis­cuss the track, the haters and the hype sur­round­ing it? Either way, it's con­tent, and it's need­ed to keep the momen­tum going after the track has been record­ed and released. ​"It's all about drag­ging out that con­tent as long as pos­si­ble," echoes McFadzean, men­tion­ing how press teams will work to keep the news cycle focused on that one song.
There's some­thing fan­tas­ti­cal about col­lab­o­ra­tions and what they mean to the fab­ric of hip-hop. We turn to the glo­ry days of hear­ing Jay-Z and the Noto­ri­ous B.I.G. trade bars on Brooklyn's Finest, all nine mem­bers of the Wu-Tang Clan crammed in RZA's stu­dio, or Lil' Kim dom­i­nat­ing her verse on Mobb Deep's Qui­et Storm (Remix). It's more fun to think about the mag­ic of the music and the cre­ative chem­istry, rather than the checks and bal­ances that might have been in place to make it hap­pen. In the spir­it of lov­ing music, let's keep it that way.
---