Jamaica's legendary Reggae Sumfest is a festival of unity

Despite conflict within the Jamaican music scene around the direction of dancehall, the Caribbean's biggest festival proves that the values of the culture remain strong.
The sun rose at least an hour and a half ago, but looking out at the crowd gathered in Montego Bay, Jamaica for the final night of Reggae Sumfest, you'd think the party was only just getting started. Some of the audience has been here for almost 12 hours, having turned up for the night's first act with camping chairs to help them make it through to right now: Sunday, 8am.

Not a single person in the crowd is sitting down, though. It's the moment people have been waiting for all weekend, a riotous, jubilant tribute to the legendary Jamaican producer Dave Kelly. Some of the island's biggest names are here to honour him: Beenie Man, Wayne Wonder, Mr. Easy (not to be confused with Ghanaian afrobeats artist Mr Eazi), Bounty Killer, Spragga Benz, Cham, Frisco Kid. As they bound across the stage, passing the mic between them and storming through dancehall riddims, the crowd goes wild. There's jumping, screaming, Jamaican flag waving and a lot of vuvuzelas. Typically a reclusive figure, Kelly watches by the side of the stage. ​"This brother, this man has touched a lot of souls musically," yells Bounty Killer. ​"And he has touched all of our careers physically and musically."

Since it first launched in 1993, Sumfest has become one of the biggest music festivals in the Caribbean. Ask locals about it and they'll grin with pride. ​"Sumfest is the essence of Jamaica," says Michael, 23, who's attending the festival for the second time. ​"This is our culture – the music, the partying. Everyone shows up to have a good time."
Part of the festival's magic lies in the fact that the lineup celebrates the traditions of Jamaican music, while championing the new wave of dancehall and reggae. The main festival is split into two days – dancehall night on the Friday, reggae on the Saturday – and industry vets sit next to younger stars on the billing. On reggae night, for instance, lover's rock legend Beres Hammond woos the crowd, just before Jamaica's new gen reggae star Koffee takes to the stage; on dancehall night, the young Kanye and Megan Thee Stallion collaborator Shenseea whips everyone into a frenzy, getting everyone appropriately hyped for Spice to land on stage in a space suit (we're not kidding) moments later.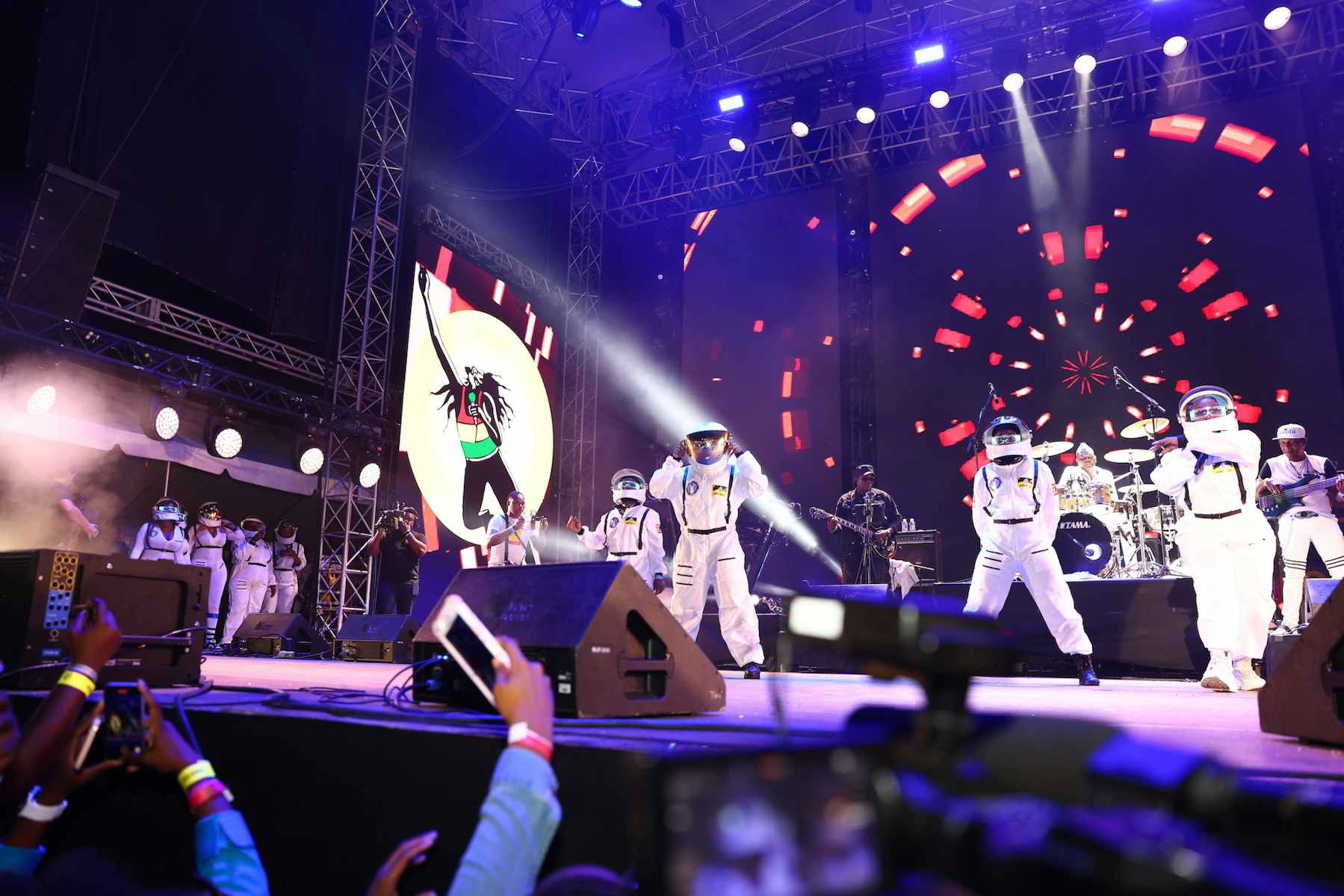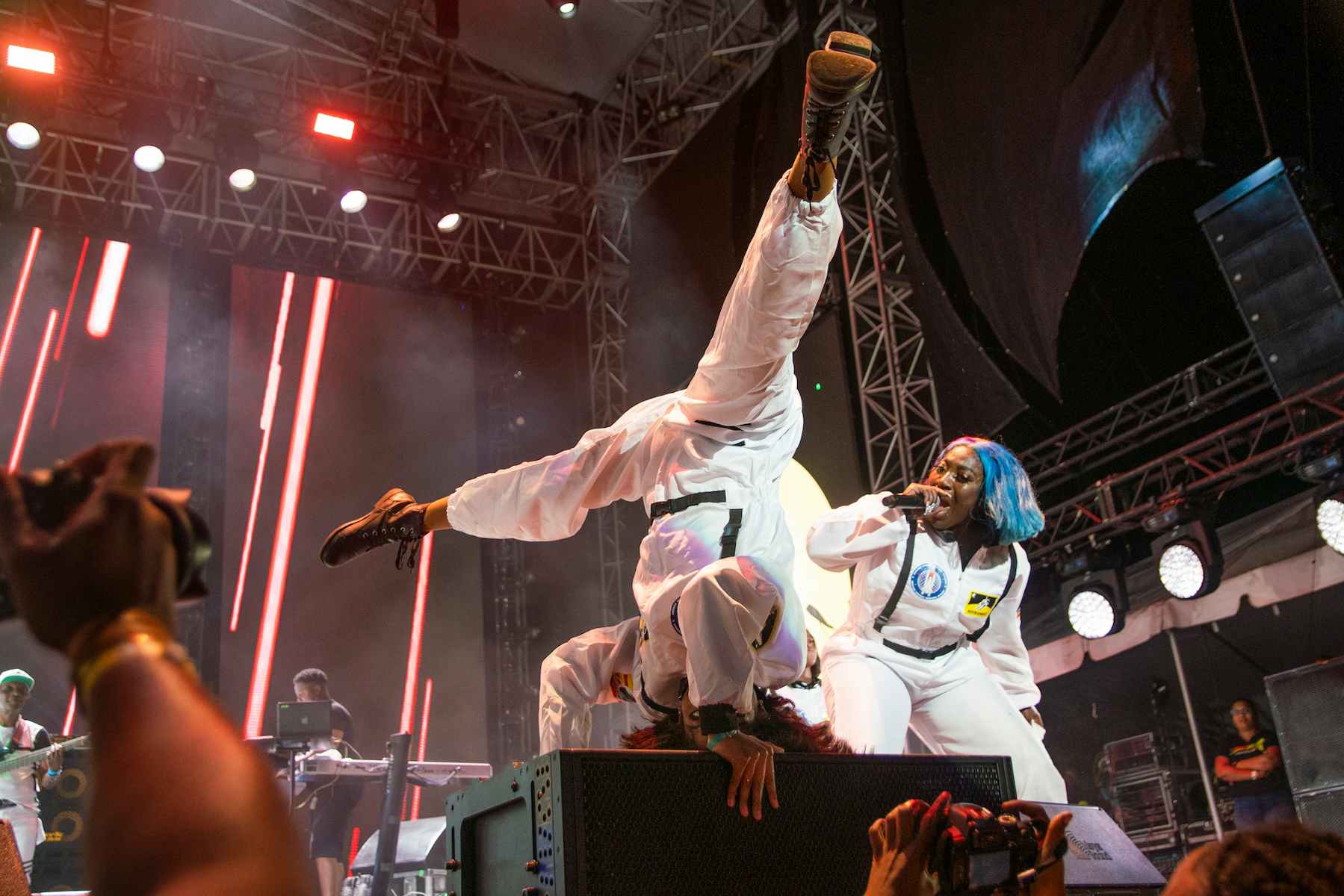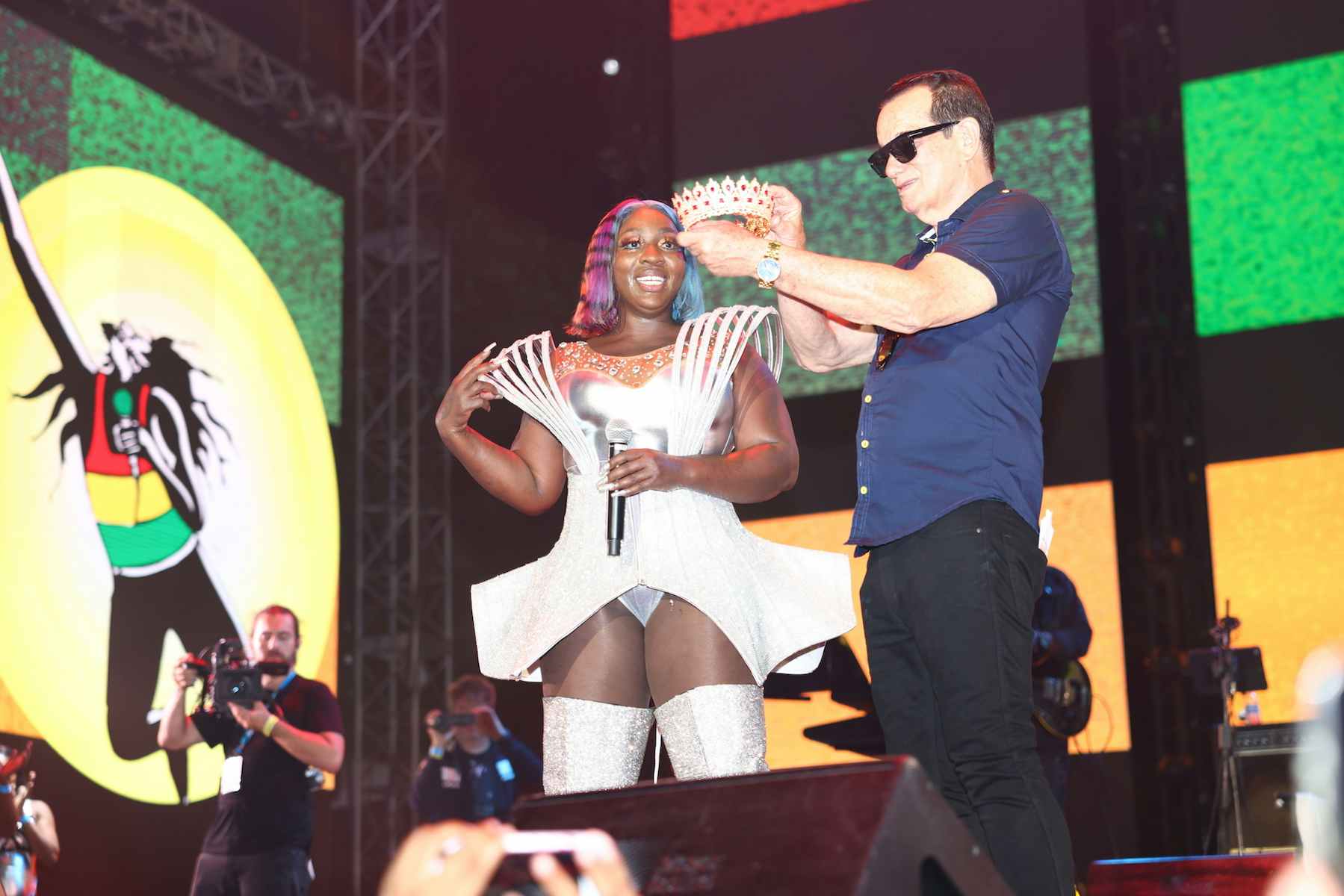 Having been in the game since 2000, Spice was officially crowned the Queen of Dancehall during her set, in acknowledgement of her decades-long contribution to the genre. ​"To be able to go on this journey for so long, to make it [to] where you've made it… Good luck to everybody else," said Josef Bogdanovich, CEO of the company that owns Sumfest, DownSound, after he placed the crown on top of her tiger-striped hair.

The crowning wasn't the only standout moment in Spice's set. During a freestyle, she directly addressed recent comments about the direction of contemporary dancehall made by Jamaica's Prime Minister, Andrew Holness. ​"There are many people who feel that the message has been diluted, diverted, and that though there is still talent, the talent may not be directed towards the social good," Holmes said in June, in particular taking issue with the violent and sexual content of Skillibeng​'s hit Whap Whap and Brysco's Code. Spice's response? Focusing on fixing the problems of normal Jamaicans instead of artists' lyrics, basically. ​"Mi waan yuh fi ensure seh police stop harass the poor," she rapped.

Yet some festivalgoers seemed to sympathise with the Prime Minister's views. ​"These young artists, I'm not so sure about the direction they're taking the culture in," says 34-year-old Gabrielle, who has been to Sumfest ​"too many times to count". She didn't turn up for Saturday's dancehall night, at which raunchier and more controversial acts like Spice and Skeng performed, for instance. She's here to see reggae's greats close the festival – Hammond, Christopher Martin and, of course, the Dave Kelly tribute. ​"Let's just say that these new artists are…" There's a long pause as Gabrille looks over at a friend and laughs, before settling on a suitably evasive word. ​"Fresh."

It's not hard to understand why some Jamaicans might be put off by lyrics such as Skillibeng's ​"Chop dem up and put dem in a garbage bag". Back in the ​'60s, reggae flourished alongside a growing Rastafari movement and, as such, the religion's values – peace, love, oneness – became synonymous with the music. As Bob Marley's 1965 classic One Love spread the message worldwide, that ethos became a fundamental part of Jamaica's cultural identity. ​"Our music has literally inspired revolutions in Zimbabwe and South Africa and transformed the lives of millions worldwide through the teachings of Rastafari embedded within the music," wrote Kabaka Pyramid for Jamaica Observer last year. ​"Social justice, ganja advocacy, unity and one love are some of the themes that are a part of the identity of Jamaica from the international point of view."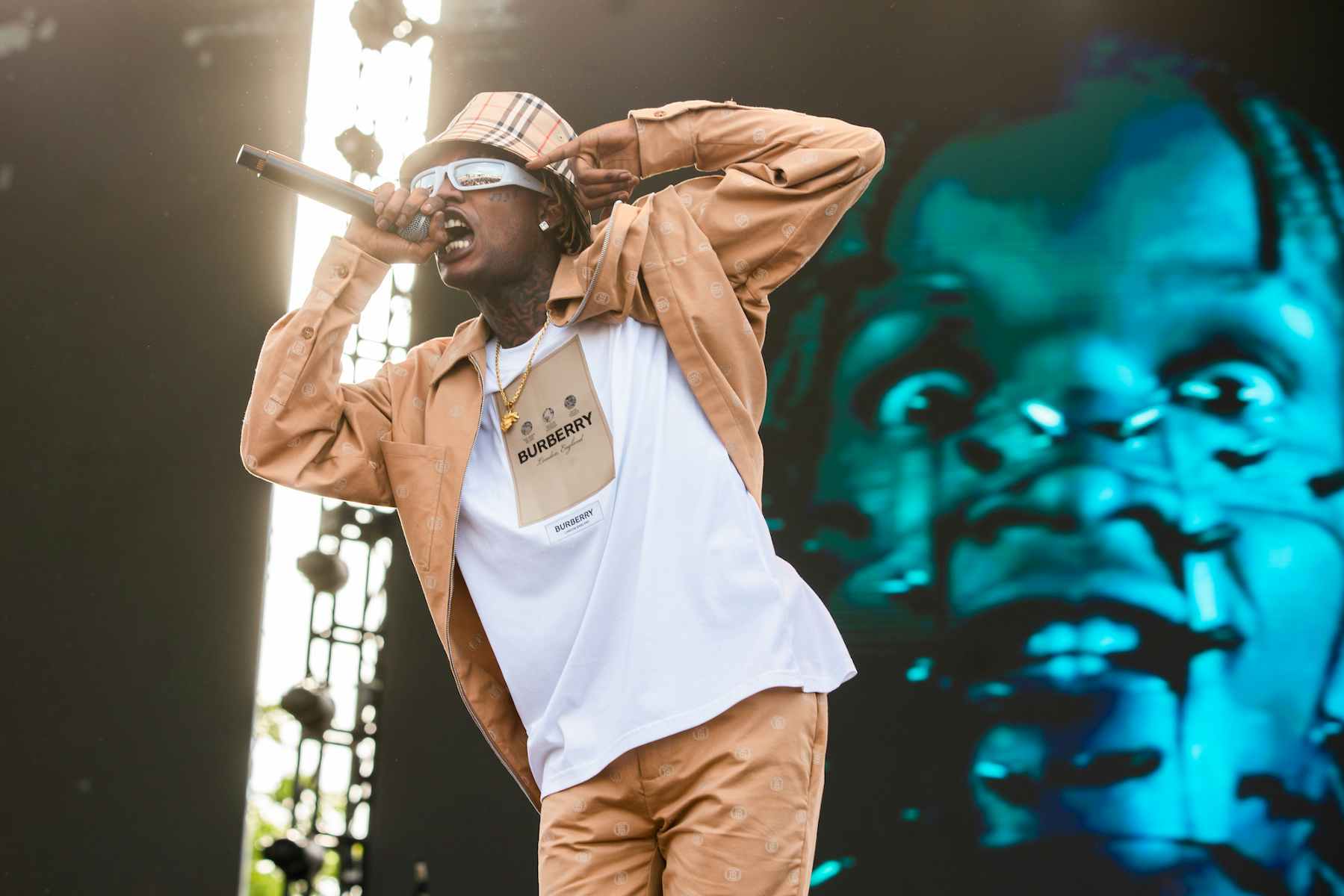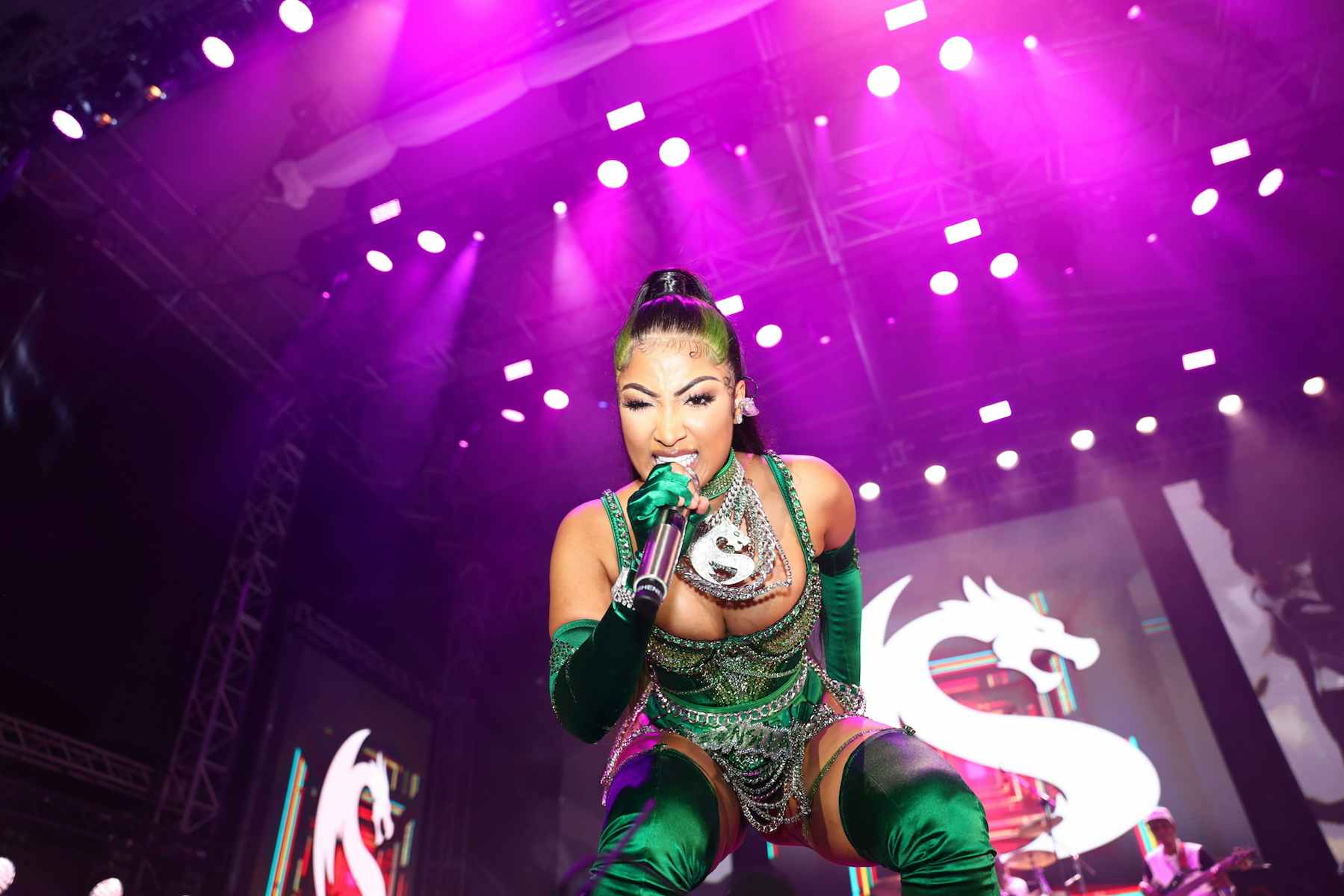 But now, the work of younger Jamaican artists is increasingly influenced by genres like afrobeats, drill, rap and pop, and the themes of the music are changing. Sometimes, this means lyrics are less ​"Don't worry about a thing", more ​"Every guns up, every killa mask up", as per Skeng's Gvnman Shift, painting a much grittier picture of urban life than the revolution and liberation-focused roots reggae. As with drill in the UK and US, criticism of these changes inevitably leads to a knotty conversation around censorship. In 2020, roots reggae artist Alpha Rowen even released a whole album that called for ​"action from the leaders" to put manners back into dancehall – aptly titled Dancehall Manners Book.
This mentality is evident before anyone even takes to Sumfest's main stage. At the Sumfest Global Sound Clash pre-party on Thursday evening, where sound systems from all over the world spun their best dubplates to compete for $250,000, competitors were ordered to comply with a strict ban against profanity at the behest of the event's sponsors, eventually resulting in the disqualification of some acts. Even the clash's reigning champion and favourite to win, Germany's Warrior Sound, was booted out after the second round. But the one-man sound system's opening dubplate of The Tokens' In the Jungle the Mighty Jungle, flipped to replace ​"uyimbube" with ​"a bumbaclaart", had already instantly won the crowd over. After a loud protest, he was eventually put back into the competition.

This wasn't the first time censorship has caused an upset at Sumfest. Back in 2019, police pulled the plug on the festival's opening night, due to the profanity in dancehall artist Jahvillani's set. But for every person who opposes this new era of Jamaican music, there are young fans who embrace it wholeheartedly. ​"You have to let artists find their own thing," says Kacey, 25. ​"Some might feel that some of the lyrics are depraved, but artists should be allowed to express themselves."

And for those who aren't so keen on the industry's new wave, there are still plenty of artists who, as Gabrille puts it, ​"can continue the spirit of Jamaican music and culture." She cites Koffee and Chronixx ("obviously") as those best placed to carry reggae's legacy forward. Makes sense, since Koffee herself has previously talked about how, growing up, she didn't find mainstream dancehall and pop ​"soul feeding". True to form, her set at Sumfest was an uplifting boost of roots-reggae-meets-afrobeats serotonin, as eager fans, both young and old, sang along to every word.

At the end of the day, whether you want to shake your arse with Spice or get spiritual with roots reggae, that's what Sumfest is all about. Dancehall artists might butt heads with the government, but in the crowd, the atmosphere speaks for itself. Children dance until the early hours of the morning, teenagers and young adults whine until the sun comes up, and the older crowd goes just as hard. Despite naysayers' concerns about profanity and vulgar lyrics, the spirit of reggae lives on in the community. Peace, love, oneness and a proper good knees up.

More like this