100% Lolo Zouaï: the moody pop poster girl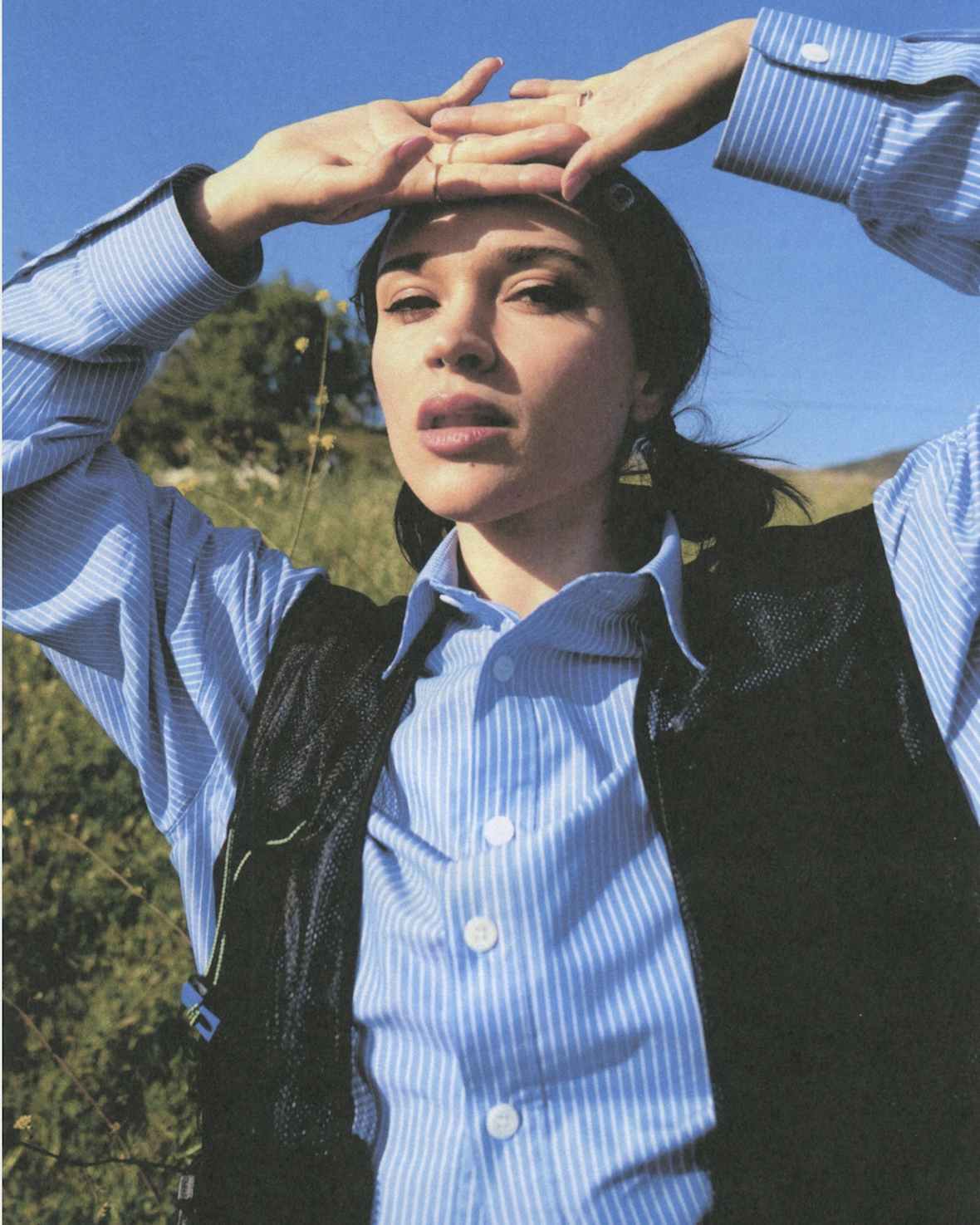 The San Francisco-raised, NYC-based musician was supposed to be filling the opening slot on Dua Lipa's Future Nostalgia tour this weekend. She's just dropped a woozy new track It's My Fault instead.
The name might be new to you, but Algerian-French singer-songwriter Lolo Zouaï (pronounced zoo-eye) has been putting in the groundwork for years.
Back in 2017 she bagged herself a credit on H.E.R's Grammy Award-winning self-titled LP (see: Still Down) and at the start of 2019 she collaborated with Blood Orange on Jade, the incandescent duet on her two-track Ocean Beach EP.
Three months later, 25-year-old Zouaï (birth name: Laureen Rebeha Zouaï) released her debut album full of pop hooks, emotionally-charged bilingual lyrics and slow-twitching, moody production. The title is telling: High Highs to Low Lows is a lesson in honest, authentic storytelling while exploring the anxieties of her youth.
In the year following her breakout release, Zouaï has racked up a list of accolades worth shouting about. She's written a track titled Chain for HBO's controversial teen junkie drama Euphoria (see: Maddie and Nate's sex scene in Episode 6), bagged herself a spot opening for The Face Issue 001 cover star Dua Lipa​'s now-postponed Future Nostalgia tour and has even become the face of cult American denim outfitter, Tommy Hilfiger.
The Future Nostalgia tour might be on hold, but Zouaï is still delivering the goods from her self-isolation spot in Los Angeles where she's been experimenting with her own production. Today sees the release of her banging new track It's My Fault – a woozy earworm in keeping with her signature blend of R&B‑adjacent, electronic-tinged, pared-back pop. Check it out below before scrolling for your 100% fill.
10%: Where were you born, where were you raised and where are you based?
I was born in Paris. I moved to San Francisco when I was three months old, so I was raised there. Now I live in Brooklyn, New York.
20%: At what point did you realise you'd be able to do what you love for a living?
When I put out my first song and I started getting millions of streams on it. Because it was independent I looked in my music account and it had more than $5,000 from the song. I was like, ​"Oh, this works."
30%: What piece of advice has changed your life?
I don't remember who told it to me or if I just came up with it, but [it was]: ​"you don't have to wait for somebody to help you get somewhere." Sometimes you just have to get there yourself and people will start coming to you.
40%: What kind of emotions and experiences influence your work?
Sadness, definitely. A little bit of frustration. Feeling melancholy or lonely, sometimes depression. Sex.
50%: What can you tell us about your next project?
For the next song I'm putting out, I worked with different producers than I normally do. I've also been producing a lot of my own music because I'm at home and have been using my computer a lot more.
It's very intimate, vulnerable and slightly dark.
60%: Break down your typical day at work…
When I'm not quarantined I wake up at 9am and get some coffee and some food at the deli in New York. I take the subway to the studio in the Lower East Side and then I work with my producer Stelios – we work from 11am-7pm. We make sure to go on a lot of walks throughout the day just to get the creativity going.
70%: What can artists do to help save the world?
Right now entertainment is super important for keeping everyone feeling a little bit better during this stressful time. So I think if they keep being artists and putting out music that will bring a little bit of happiness to everybody's lives.
80%: Love, like, hate?
I hate that feeling the moment when you come out the shower wet and you don't have a towel. I love seaweed snacks. I like playing scrabble.
90%: What's your biggest pet peeve?
I don't like [it] when I can hear people drinking water. There's a certain way when people drink out of bottles where it bubbles. That gets to me.
100%: What's the last non-essential item you bought?
I just bought a tripod because I've been shooting a lot of music videos in different creative ways.

More like this