Octo Octa: Powerful bodies, beautiful people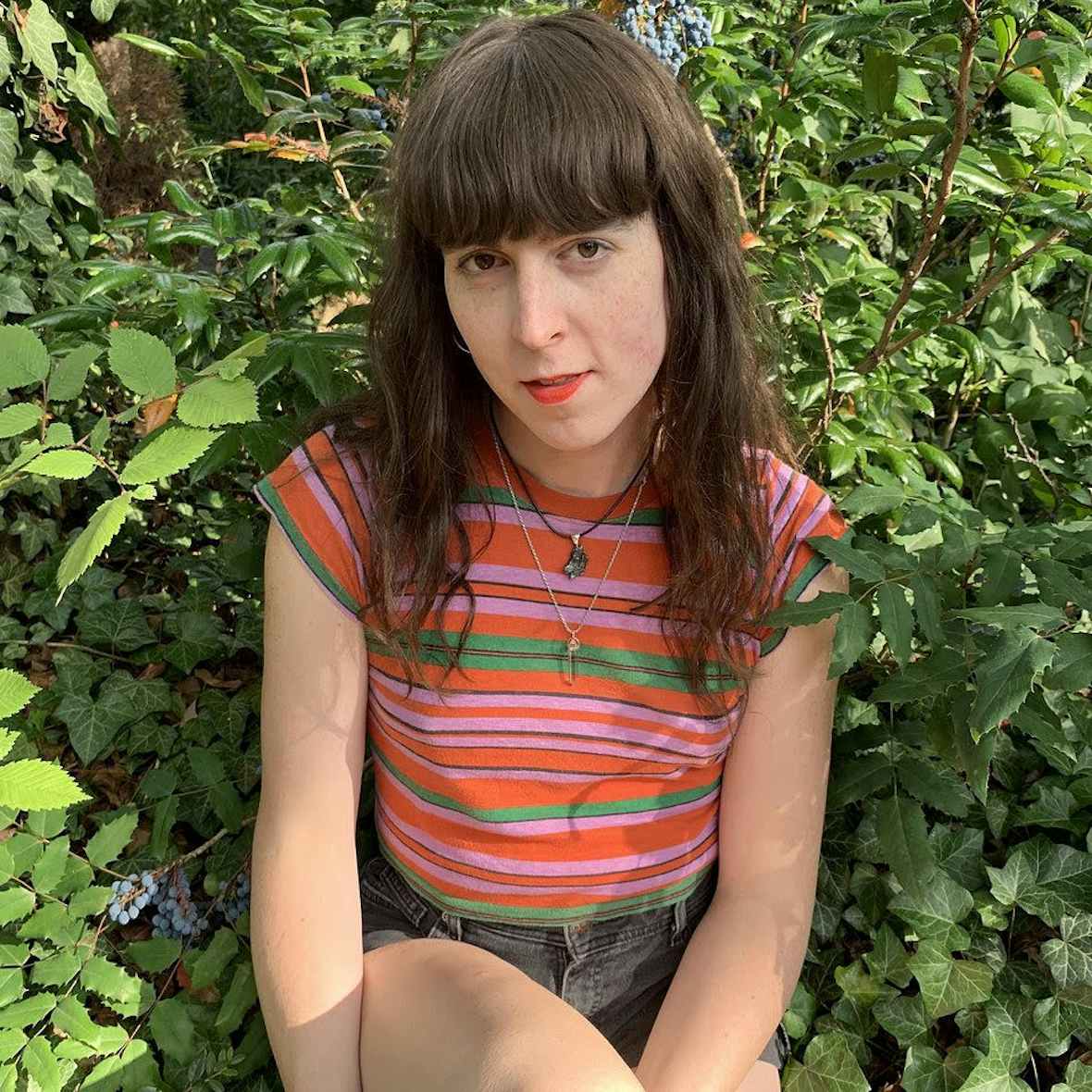 The DJ and producer has become a trusted source for dancefloor euphoria. Her next album Resonant Body is her most joyful chapter of her journey so far.
From the moment Octo Octa places a vinyl on a slipmat, she's moving, dancing from record box to mixer to decks while pumping out slamming, feel-good club music. An Octo Octa set is an opportunity to create sweat-drenched ecstasy shared by both DJ and dancefloor, and her productions capture this feeling.
From the messages of love, togetherness and survival that charge her sets, to her signature deep and dreamy productions, electronic music has long been a language for Octo Octa, aka Maya Bouldry-Morrison. Her discography invites you into intimate chapters of her biography; Between Two Selves, her 2013 debut album for the leftfield dance label 100% Silk, explored the tension caused by displaced identity. And Where Are We Going?, released four years later on San Fran queer collective Honey Soundsystem's imprint, sees her processing life post-transition, working through the gulf this question posed.
While she's been making music for the better part of two decades, Where Are We Going? was arguably her breakthrough – a coming together of Maya's maturity as a producer and an accomplished gelling of her sound. She's been on an upward trajectory ever since. When we speak on the phone, her Mixmag cover is still plastered across newsstands across the UK, and she's decompressing from her biggest DJ set to date: a mainstage performance at Dekmantel with her partner and fellow DJ/​producer Eris Drew.
It comes midway through a year of near-constant touring across the US, all around Europe, and to even further-flung places than her New Hampshire home. ​"It's all happening… all the time… constantly," she says with an audible, if a tad exhausted, grin.

For now, and only briefly, Maya is back at home in her East Coast cabin where she lives with Eris and her highschool sweetheart Brooke, about an hour away from the town in which she grew up. It's a welcome change from the city sprawl of her previous home in Brooklyn, she says, painting a quaint and quiet picture that leads down a gravel path, to the house, and out to the river snaking through trees in her backyard. Suddenly, this calm is punctuated – as much of our conversation is – by infectious, soul-warming laughter: ​"oh gosh, Eris is playing records downstairs and it's totally distracting! She's practising scratching right now."
Music is a big part of life in the cabin. Up in the loft is Maya's timber-clad studio (one of two in the house) where all her hardware and record collection sits in front of a backdrop of the woodlands stretching beyond. An open space with plenty of natural reverb, when she's producing or mixing the sounds carry and fill every room. ​"It feels super powerful," Maya says. ​"A lot of ritual stuff I would do here would be playing with highly resonant filters because you can feel and hear the vibration throughout the entire house." It was also here, in the loft, where she made Resonant Body – her third studio album, due September, on hers and Eris' new label, T4T LUV NRG.
The result of an intensively creative three-week break in December 2018 that followed a busy yet ​"really positive year", this eight-track LP is a stunning, striking body of work rooted in her mental and physical landscapes, the energy of the studio and her New Hampshire home. It is the first album to incorporate many of her synths and drum machines – the"cool pieces of cheap gear, because I like cheap gear," like her Korg Volca Keys and DW-8000, which she picked up in a local pawn shop for about 300 dollars and is now her cat's favourite sleeping spot. And on the album cover, a tender painting by her partner Brooke, she is sat on a rock protruding out of a river on a nearby trail – naked, back turned, soaking in the serenity of her surroundings.
The spirit of that forest radiates most vividly in the birdsong, howls and low-end, aqueous tones that glide through the penultimate track, My Body Is Powerful. The track title is the LP's guiding principle and a message that literally inked into her skin ("it was my mantra, specifically for moving through airports and dealing with people constantly grilling me"). If Resonant Body is an expression of Maya's inner-self, then it is her most embodied – and crucially, most joyful – to date
"It was nice to have a happier statement with things, for an album in particular," she reflects. ​"Between Two Selves is a coded message about my transness and trying to come out. Then Where Are We Going? was like, ​'I'm out and I'm dealing with the world and here's what's happening.'" On the latter, even the more uptempo moments are undercut with pangs of unease; the Where Are We Going track No More Pain (Promises To A Younger Self), for example, is at once ecstatic and gut-wrenching, and the rapturous, candied loops in Fleeting Moments Of Freedom (Wooo) are, well, fleeting, spun back in trepidation again and again and again.
Much of her latest work, by contrast, is built for letting go of the dancefloor. ​"My mantra used to be ​'no bangers, only tears'," she chuckles. ​"But this is a little more club-focused because I've just been out playing so much – and been happy. So I'm like yeah, club bangers, here we go!"
Resonant Body is a testament to the ​"healing power" of music. This has a more physical manifestation; half the profits made from the record will be donated to the Silvia Rivera Law Project, a New York-based organisation that provides legal aid and resources to ​"guarantee that all people are free to self-determine their gender identity and expression," and who, for Maya, were ​"deeply helpful at a time when I needed it."
But also, coded into every malleable, chopped-up vocal sample used is a message for the listener to receive and process in their own way. Can You See Me? – her latest single – soft, hypnotic synths carry one of the album's most profound statements: ​"I know exactly how you feel." An ambiguous and malleable hook, for Maya it is a message on transness, her extending out her arm in understanding and solidarity. While the undercurrent of anxiety and tension that swelled through her previous work has subsided, Resonant Body is still an album centred on the power of music to heal – especially in the face of adversity.
"We talk about being able to see each other in a society that doesn't want to [see us]," Maya explains. ​"We were listening to the test pressings the other day and my partner, Brooke, was crying. It's that point – I know exactly how you feel, the world at large doesn't necessarily understand it."
Resonant Body is released 6 September via T4T LUV NRG.

More like this