How Odd Future's Tum­blr tore up the rules of music marketing
Whether it was their lo-fi musi­cal­i­ty, reck­less humour, or their DIY aes­thet­ic – for which demon­ic cats and Earl Sweatshirt's indif­fer­ent glare were logos for t-shirts – in their ear­ly days Odd Future Wolf Gang Kill Them All were proud­ly out-of-sync with the rest of hip-hop cul­ture. When the LA col­lec­tive real­ly start­ed to make waves in 2010, the tepid rap that ruled the air­waves had a heav­i­ly pol­ished feel (B.o.B's The Adven­tures of Bob­by Ray and Eminem's Recov­ery were two of the year's high­est sell­ing records). Dis­cov­er­ing Odd Future, who made being a weirdo cool and weren't afraid to piss off rap's elder states­men (or, lat­er on, Bruno Mars) was exhil­a­rat­ing. They were like the droogs from A Clock­work Orange if they could spit bars. To ado­les­cents across the world, it was like stum­bling upon the coolest cult on earth.
Cen­tral to their ascent was the group's pop­u­lar Tum­blr page, some­thing that rev­o­lu­tionised how rap­pers approached self-pro­mo­tion. From Decem­ber 2009 onwards (when Tyler, the Cre­ator uploaded his debut mix­tape Bas­tard), Odd Future post­ed dozens of mix­tapes, includ­ing debuts from now major acts like Frank Ocean and Earl Sweat­shirt along­side projects from The Jet Age Free, Mike G and Mel­lowhype onto Tum­blr for free, quick­ly build­ing a glob­al fan­base with­out label-backed album release strate­gies or hip-hop mix­tape sites like Dat­piff. The page became a can­vas for the group to exper­i­ment with their strik­ing aes­thet­ic, shar­ing goofy videos of them mak­ing fun of rap clich­es, skate­board­ing, mosh­ing, falling asleep, and react­ing to fan-made art and music videos. The group soon learnt how to mon­e­tise their brand, sign­ing a dis­tri­b­u­tion deal with Sony, launch­ing pop­u­lar cloth­ing labels as well as the com­e­dy sketch show Loi­ter Squad.
But in the ear­ly stages, Odd Future post­ed stuff straight away, seem­ing­ly unchecked by indus­try pro­fes­sion­als. They were ama­teurs with big ideas, shap­ing their own mythol­o­gy in real time, essen­tial­ly run­ning an Insta­gram account many years before the app, which launched in late 2010, prop­er­ly gained trac­tion. Over the course of the decade, it's become essen­tial for musi­cians to keep their fans engaged by con­stant­ly post­ing casu­al videos on Snapchat and Insta­gram sto­ries. By reg­u­lar­ly post­ing lo-fi footage, art­works and pho­tos to their Tum­blr, Odd Future were tak­ing you behind the scenes before such plat­forms existed.


"It was excit­ing. From the very begin­ning it felt dis­rup­tive," says Jacob Moore, the founder of Pigeons and Planes, an inde­pen­dent rap blog that cham­pi­oned Odd Future at a time where oth­er pop­u­lar blogs, like 2DOPEBOYZ and Nah Right, famous­ly refused to post Tyler's music. A reminder that the group's brash­ness could enthral and alien­ate in equal measure.
Accord­ing to Moore, the genius of Odd Future's Tum­blr page was how it made you feel like one of the fam­i­ly. You had a front row seat and got to watch as the group slept on each other's floors, dealt with dodgy pro­mot­ers, and humbly ate French fries togeth­er at a din­er. This meant that by the time they did their first TV per­for­mance, or when Tyler won a VMA and Frank won a Gram­my, the day one Tum­blr fol­low­ers felt like they had gone on the same jour­ney, and each had a per­son­al stake in this success.
"With oth­er rap­pers, you were just being fed pro­mo or wait­ing on media to pack­age it up and add con­text. But with Odd Future, a lot of the time there was no con­text," Moore explains. ​"If you didn't spend time going through every­thing and fol­low­ing along, you felt like you were miss­ing out on some­thing. It encour­aged the fans to pay atten­tion and to form this com­mu­ni­ty of like-mind­ed kids. Today, that's the norm."
Moore claims the page direct­ly inspired mod­ern pop acts like Bil­lie Eil­ish, the teenage star who has called Tyler a major influ­ence, the hyper­ac­tive group Brock­hamp­ton (who were picked up by OF's man­agers Chris­t­ian and Kel­ly Clan­cy) and the love­able troll Lil Nas X. ​"I think their relent­less rejec­tion of stereo­types set the stage for a more open-mind­ed audi­ence and for those artists who are com­fort­able not fit­ting in. Odd Future changed the rules on how you approached build­ing an audi­ence and a brand and doing business."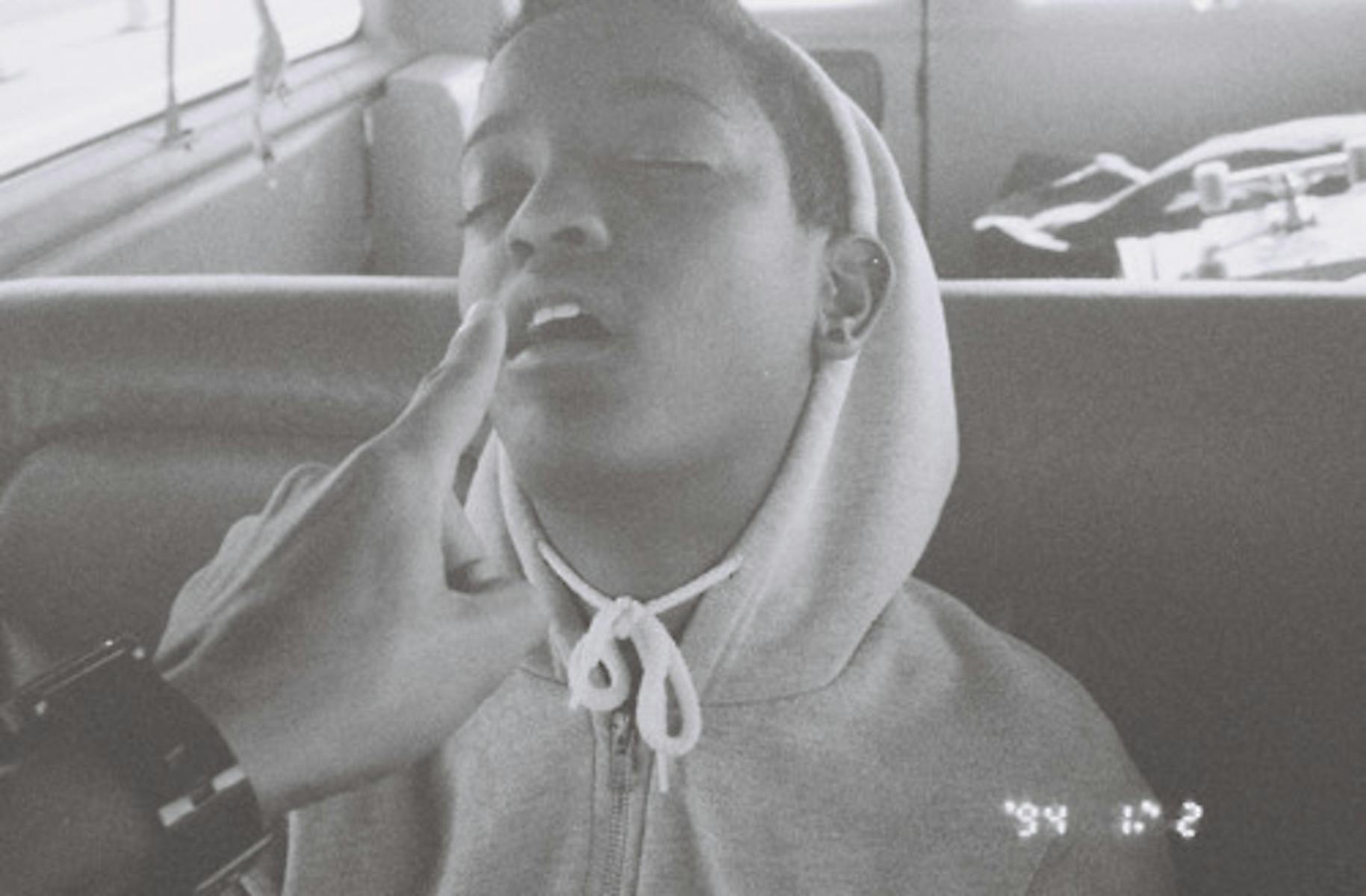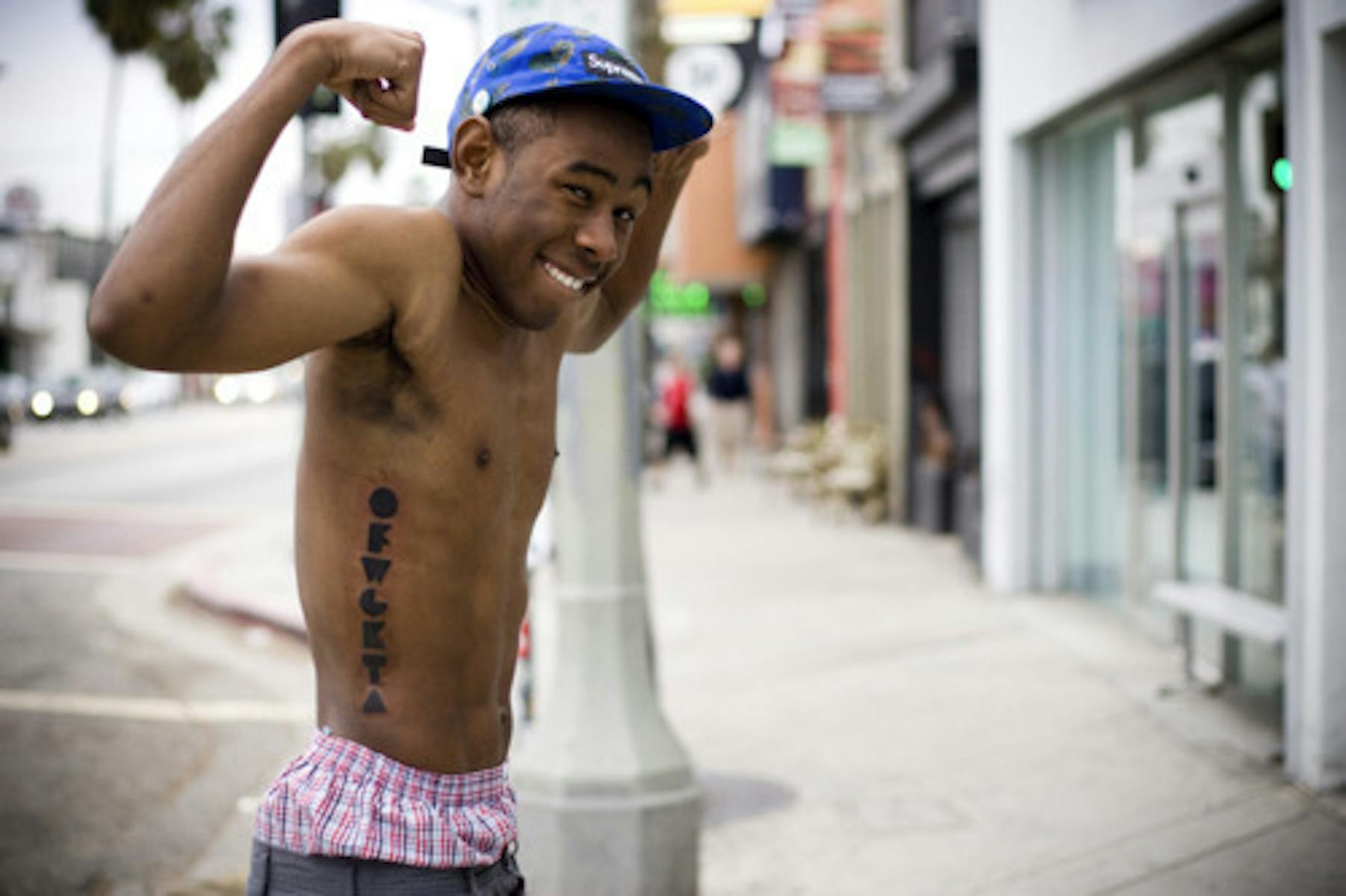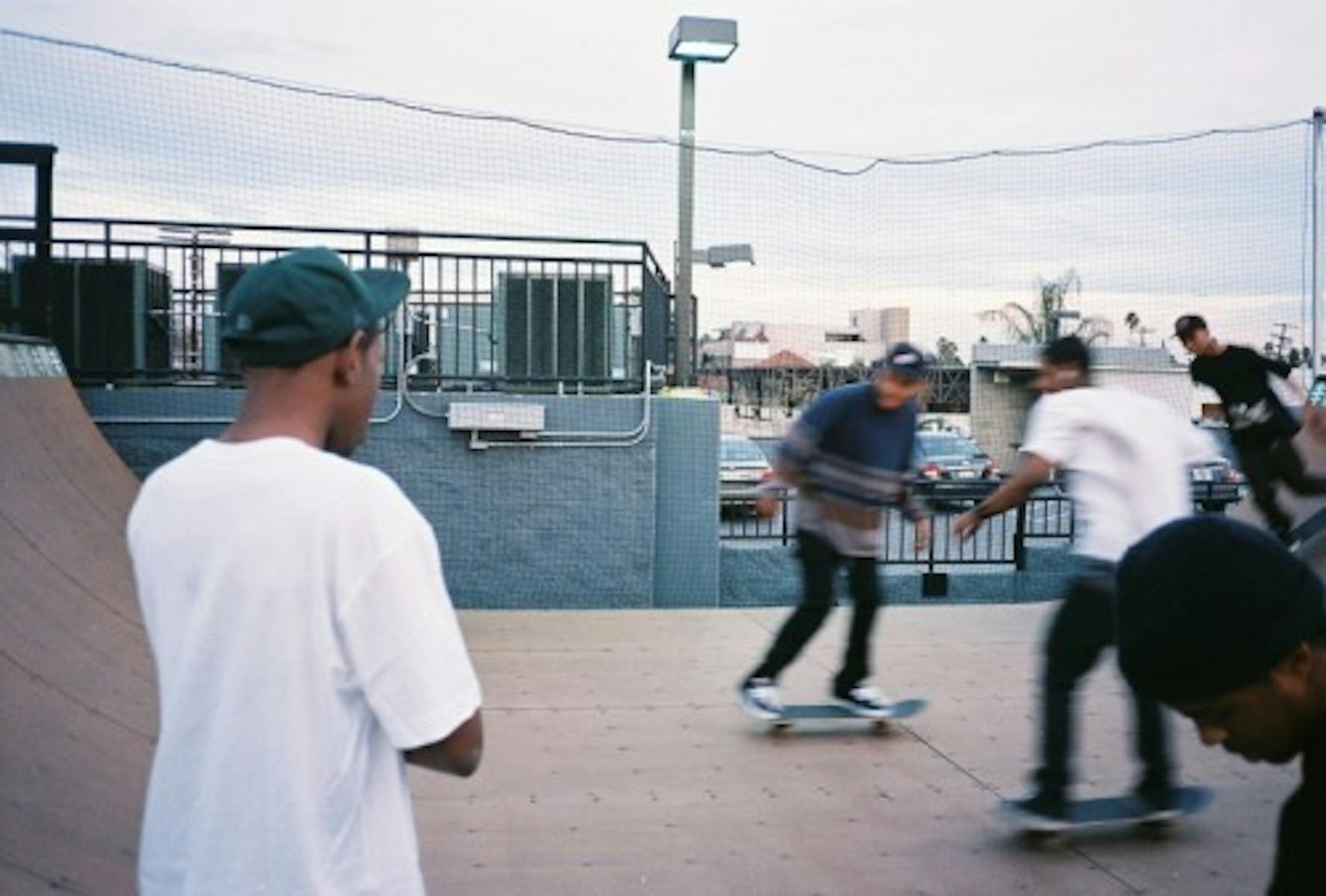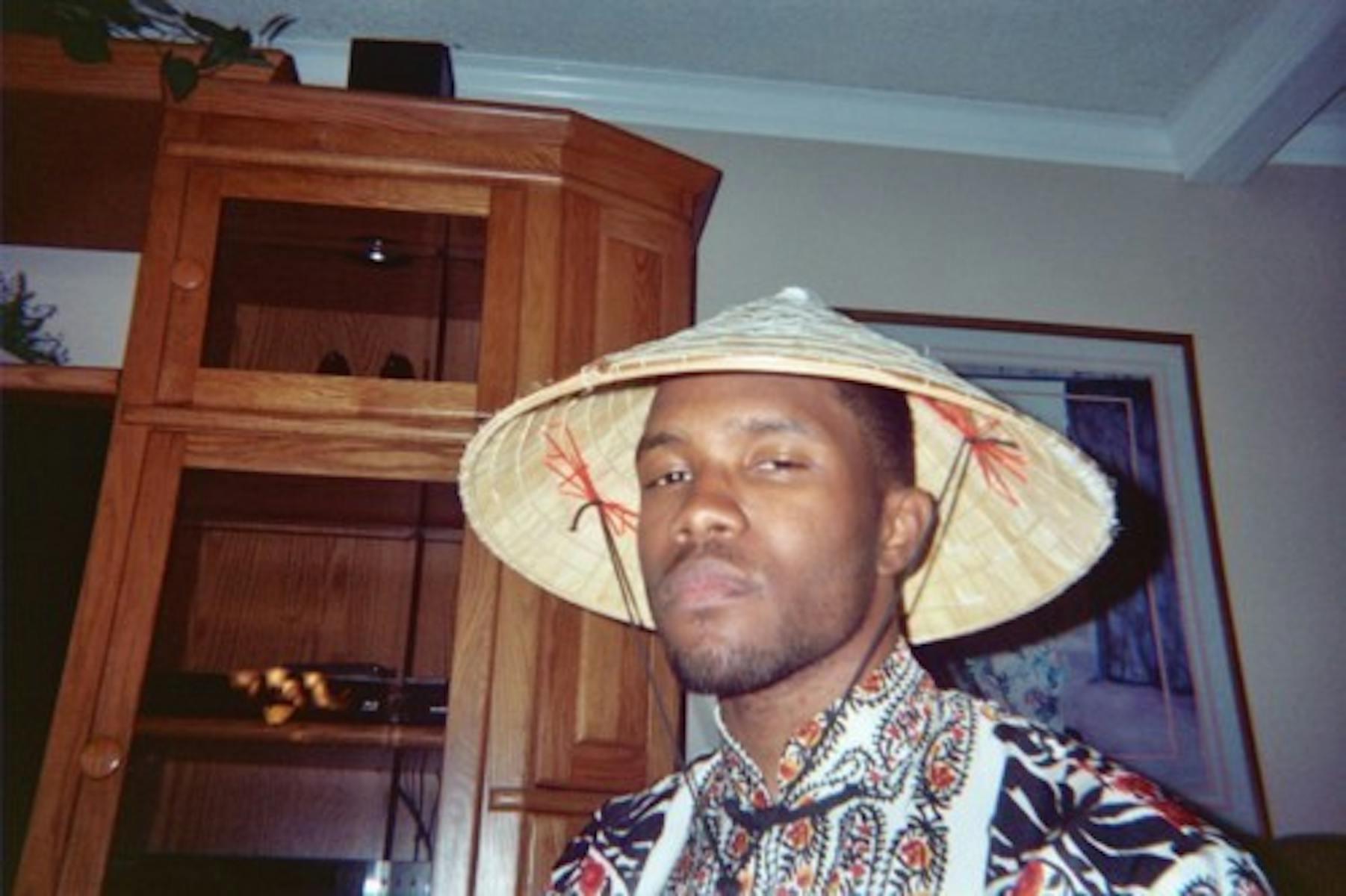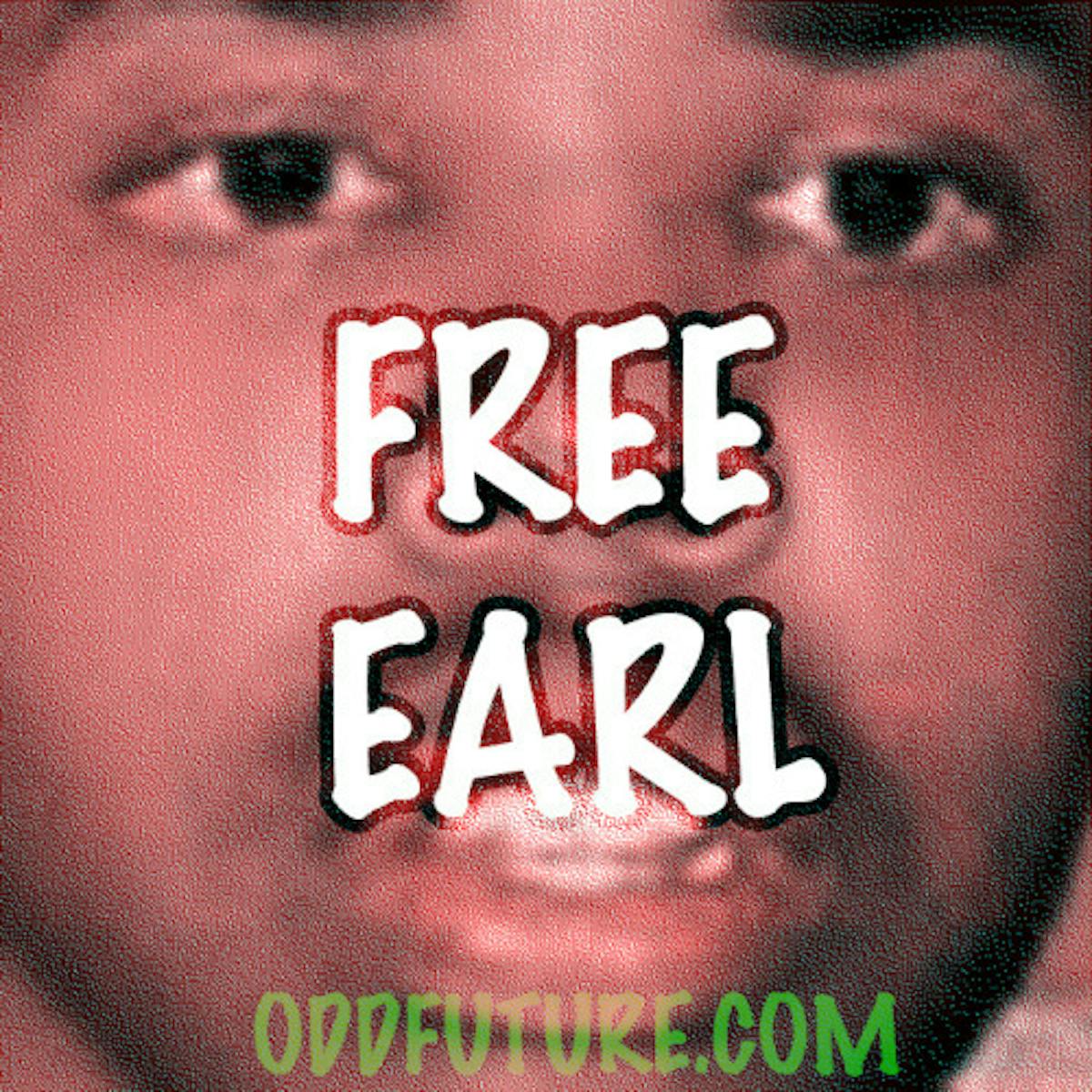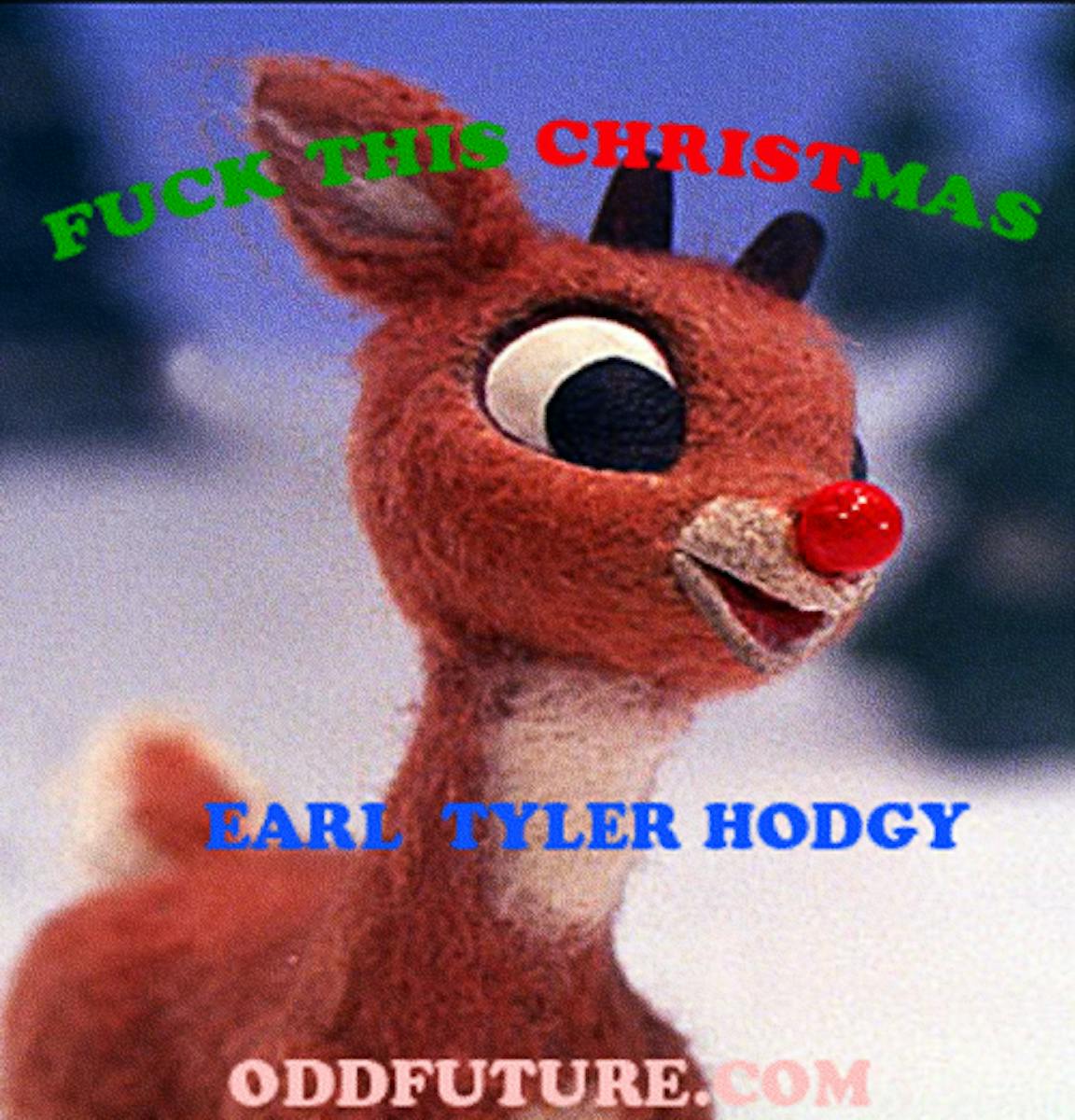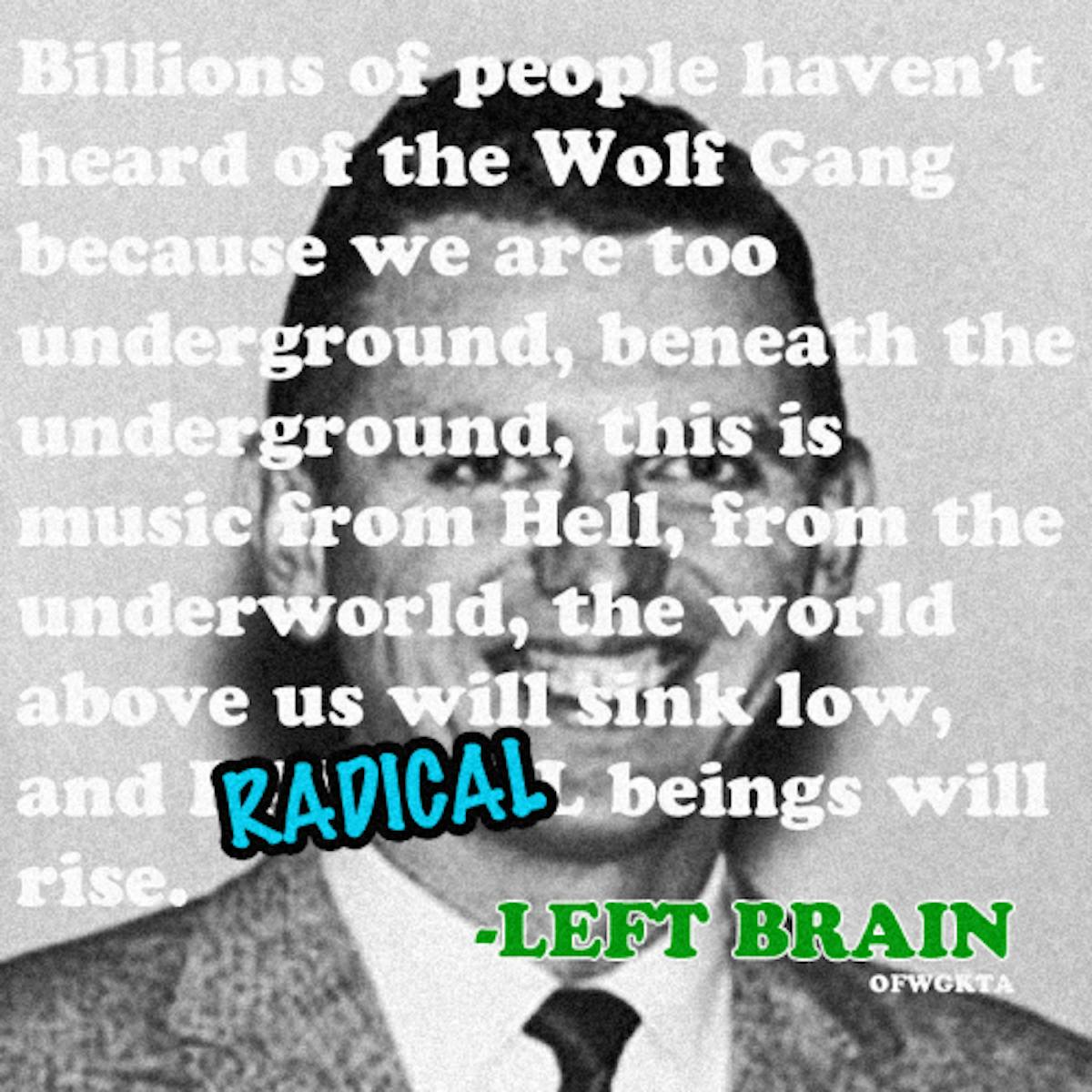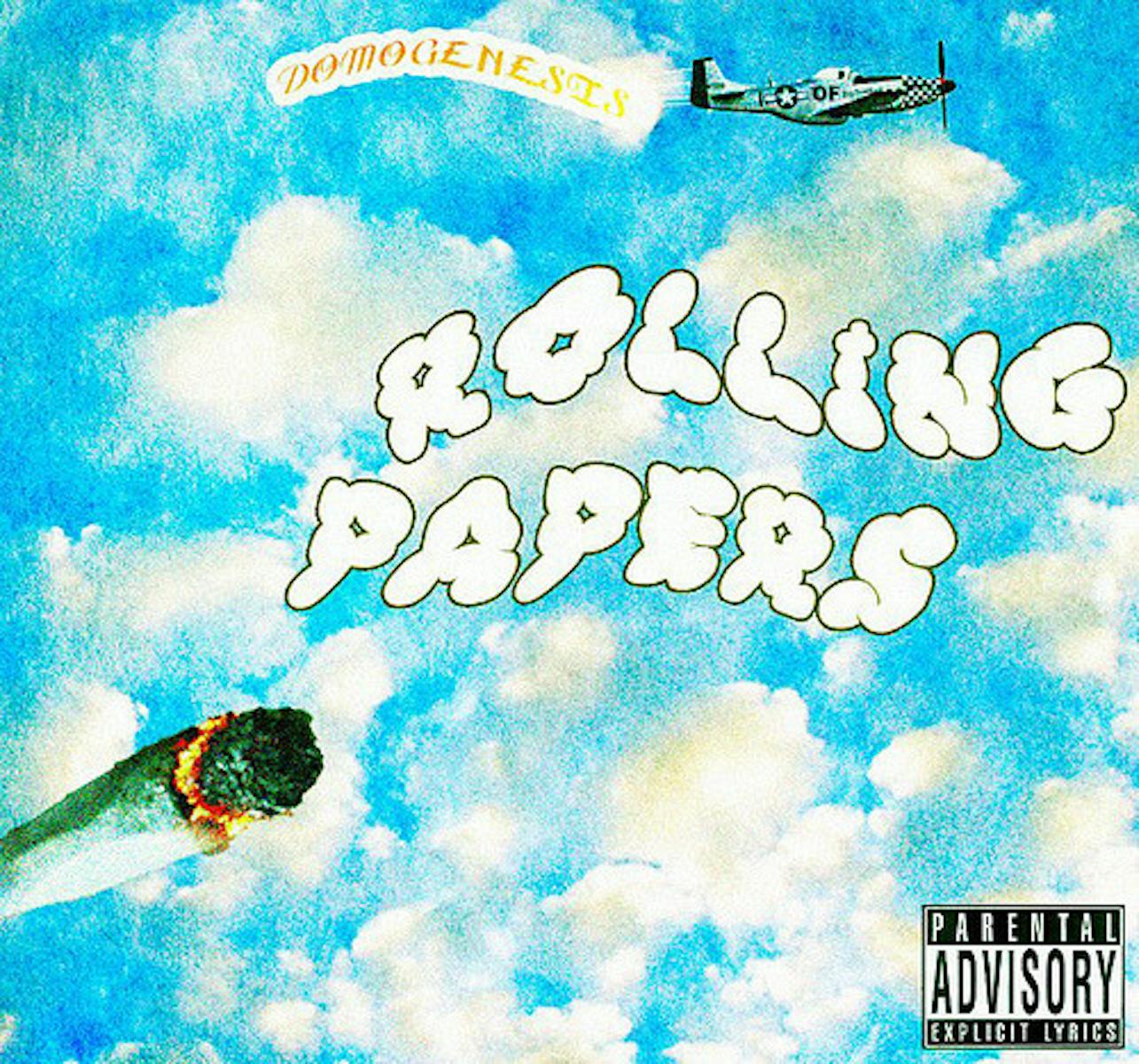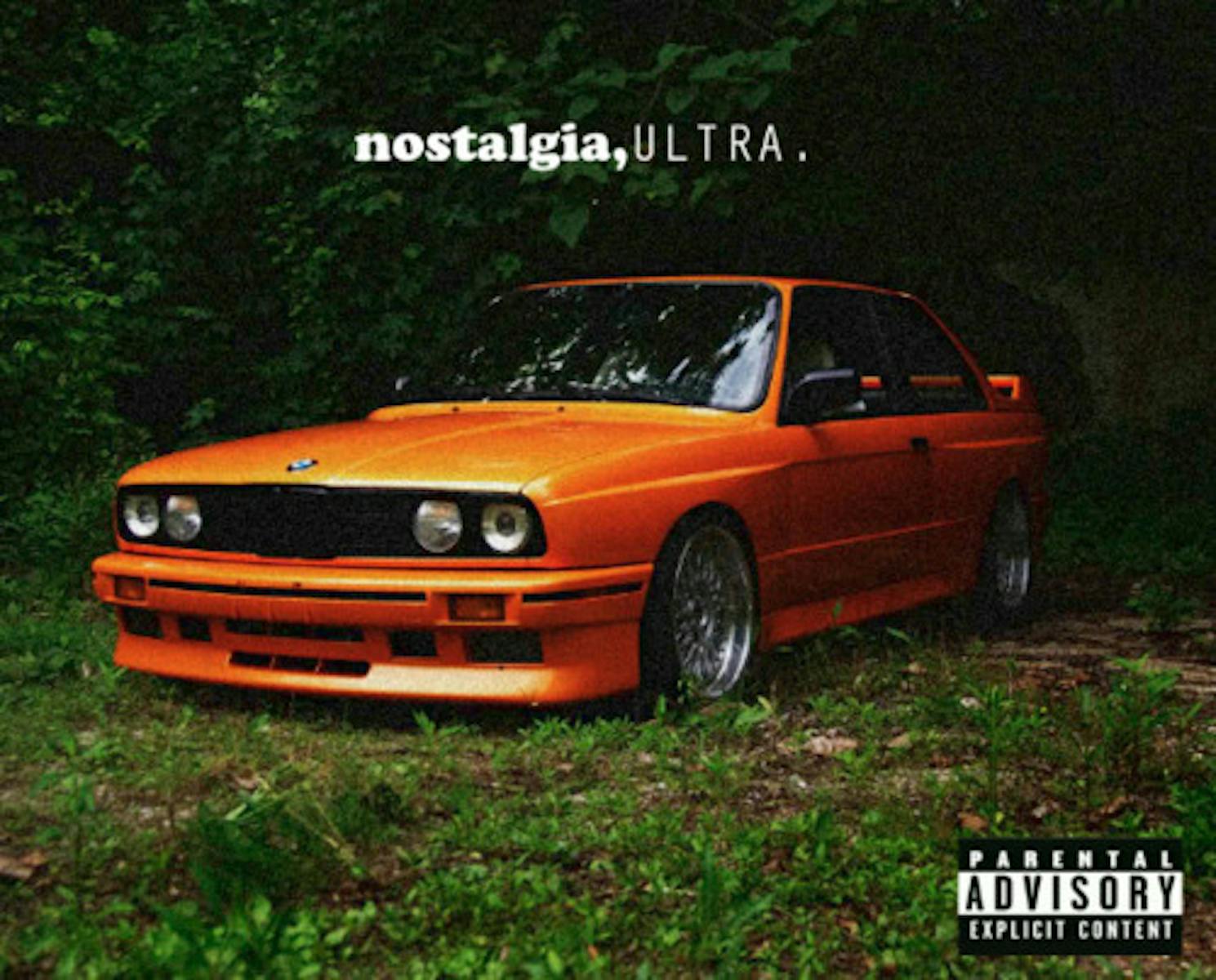 For Chica­go rap­per Chris Crack, who has a taste for sur­re­al visu­als and off-the-wall humour, and who recent­ly won a co-sign from Earl on Twit­ter, Odd Future's Tum­blr opened up the door for him and count­less oth­ers to approach social media in a fresh way. ​"The rea­son it worked so well is because it was the road less trav­elled and they utilised the fuck out of that," he says. ​"Look at Megan thee Stal­lion, we know about her cause she was doing freestyles on Tum­blr about ani­me and being a bad bitch [and that's down to Odd Future].
"Tum­blr is a total­ly dif­fer­ent uni­verse," he adds. ​"But Odd Future showed if you can cap­ture your essence as an artist on there then you've auto­mat­i­cal­ly won. I think they were way ahead of their time. They used Tum­blr like Twit­ter or Insta­gram TV way back in 2010, and that's crazy!"
Most impres­sive, accord­ing to Ben Har­ris, the founder of Run Music, a UK-based inde­pen­dent music PR firm that looks after artists such as Dan­ny Brown, Run The Jew­els and Fred­die Gibbs, was how in their ear­ly days Odd Future craft­ed their own aes­thet­ic with­out a team of pub­li­cists around them. He says they also opened the door for the more fer­vent social media fan­doms we see today.
"Giv­ing away down­loads of music felt like a fair­ly rad­i­cal thing to do; this was before Fools Gold and Dan­ny Brown offered XXX as a free down­load," Har­ris says. ​"They forged their own iden­ti­ty and aes­thet­ic. It meant they arrived ful­ly-formed and could quick­ly devel­op a loy­al following."
How­ev­er, Har­ris also thinks it's impor­tant that we look at Odd Future as kids of their era. ​"Their focus on Tum­blr was just a nat­ur­al exten­sion of the lives teenagers were start­ing to have around that time," he says. ​"Remem­ber that they would have been among the first wave of teenagers to grow up with the inter­net and spend­ing a large chunk of time online, expe­ri­enc­ing the world in that way."


Some of the posts have dis­ap­peared, but look­ing back at Odd Future's Tum­blr in 2019, when Tyler the Cre­ator, Frank Ocean, Earl Sweat­shirt and The Inter­net are each major names, is a strange­ly inti­mate expe­ri­ence. We've since entered an era of ​"wok­e­ness", in which self-reflec­tion is encour­aged and poten­tial­ly prob­lem­at­ic com­ments tend to be avoid­ed. In this con­text, the unfil­tered stream of slurs and polit­i­cal­ly-incor­rect jokes spew­ing from Odd Future dur­ing their teenage years seems strik­ing­ly raw.
In Feb­ru­ary 2011, those con­stant­ly check­ing the page were treat­ed to new music. It was Nos­tal­gia Ultra, the debut project from Frank Ocean, who'd appeared on some of the pre­vi­ous OF mix­tapes but hadn't ful­ly stepped into the spot­light. The cap­tion, pre­sum­ably writ­ten by Tyler, encour­aged the fans to give it a shot: ​"Smooth Ass Music About Bitch­es, Rela­tion­ships And Being A Rich Young Nigga…But In A Swagged Out Way. Click Pho­to To Down­load. Wolves Know How To Sing Too." Today, many look at the likes of Tyler and Frank as unreach­able genius­es, but they were once just a bunch of kids try­ing to make their way in the world. Through Odd Future's refresh­ing­ly down-to-earth Tum­blr page, we're remind­ed that every­one has to start somewhere.


---