100% Stalk Ashley: the sultry Jamaican songbird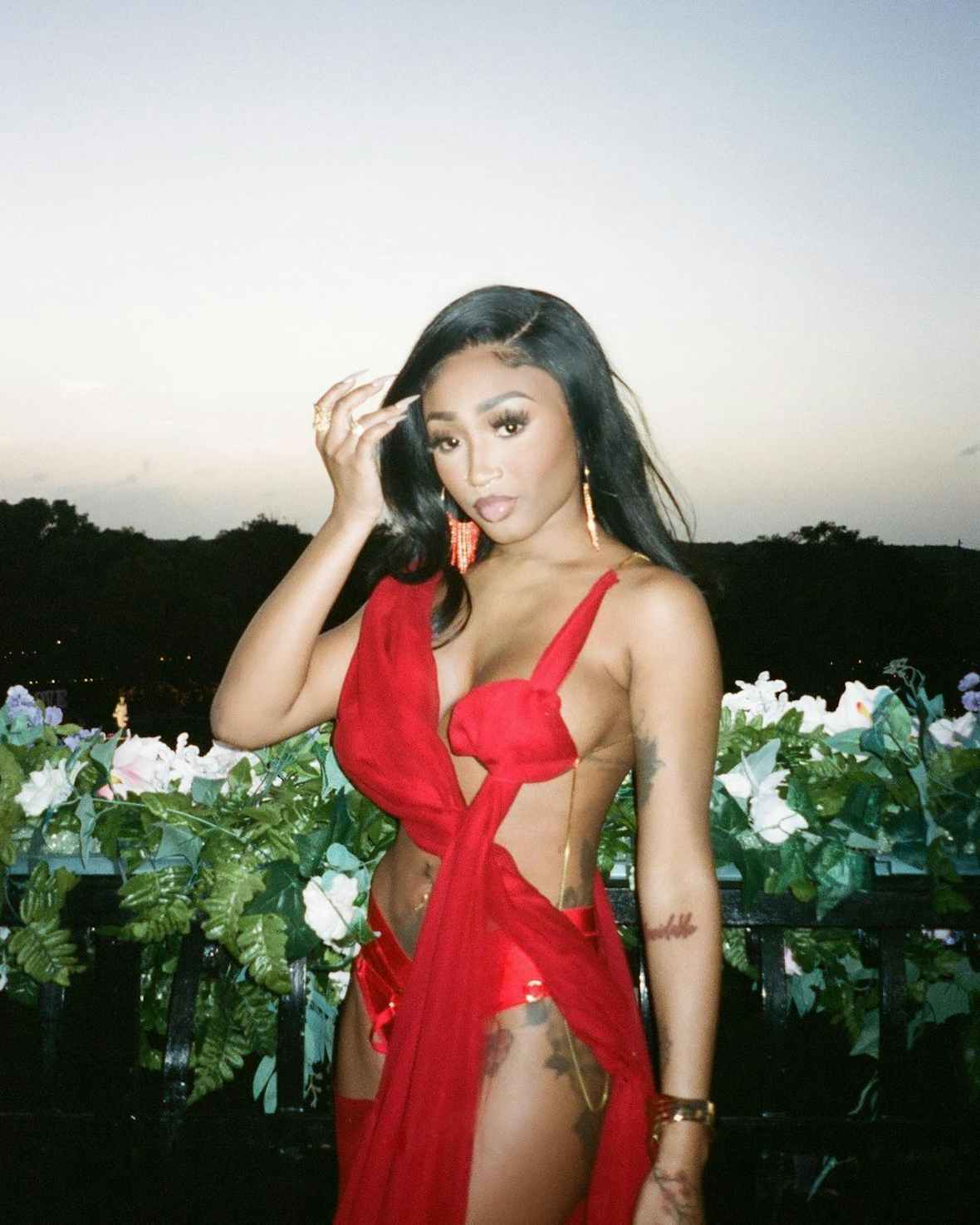 The 22-year-old is turning heads with her sexually-charged R&B tunes. Listen to her latest horny track, Incognito, here.
Although Stalk Ashley is pretty fresh on the scene, she's already been co-signed by the likes of Jorja Smith and Stormzy. In fact, Big Mike was so enamoured with Ashley's strain of dancehall-inflected R&B that he invited her to cover Beyoncé's Brown Skin Girl alongside him at BBC Radio's live lounge last September.
Stalk Ashley grew up in a strict Christian household, where her only exposure to music was via the church choir. Her musical coming-of-age occurred when she moved to Kingston at the age of 19, freeing her to ​"get into the things I wanted to get into." Thanks to the discographies of soul legends like Anita Baker and deeps dives into dancehall's raunchiest cuts, Stalk Ashley began blueprinting her sexually empowering, slow-grind sound that is now turning so many heads.
Take her breakthrough hit Young, for example, on which she sings ​"Squeeze mi neck, squeeze mi breast, you do it best", or the slick, club-ready track Sin Sex, where she teases: ​"See I'm flexible me can do many things, devil tings/​Put you Pon another level things".
Get a fresh taste of Stalk Ashley in her latest track Incognito, a frustrated ode to secret late-night romps, before getting your 100% fill below.
10%: Where were you born, where were you raised and where are you now based?
I was born in Mandeville, Manchester in Jamaica. I was raised in North West Manchester and I am currently based in Kingston, Jamaica.

20%: What's a piece of advice that changed your life?
A piece of advice, from me to me, that changed my perspective was that people are going to talk about you no matter what you do. There's no way to escape criticism, fuck opinions and live your life the way you see it fit.
30%: You rule the world for a day. What went down?
Equality, period. Racism and poverty ended and people were allowed to kiss whoever they wanted to. The world was free of crime, violence and hatred.
40%: How did you celebrate your last birthday?
Quarantined at a lovely beachfront villa. A discreet location, surrounded by people that I love the most. It was everything I want and needed.

50%: What's a bad habit you wish you could kick?
I've been told my nonchalance is unmatched and it often comes off as me being rude, or simply apathetic. Maybe I would like to change that in the future.

60%: When did you find your confidence as an artist?
I found my confidence when I found my voice and learnt its capabilities. I'm most confident about what I'm able to create with whatever resources I have, like making magic every time with just a basic set up in my room. My confidence continuously grows when I see the way people react to my music, and when fans religiously listen to my songs and feen for more.
70%: Love, like, hate?
I love transparency, I like to observe, to understand and to be understood as I avidly seek knowledge. I hate drama and problematic people or situations.

80%: No.1 holiday destination?
Phuket. It looks absolutely breathtaking in the photos I've seen, I also just really like the word Phuket.

90%: What was the last film that inspired you?
The Theory of Everything. My takeaway is that life can come at you fast no matter your age or stature. What then should we do when life presents adversity? Withdraw? Crumble under pressure? Or defy the odds and excel. The choice is yours.
100%: What kind of emotions and experiences influence your work?
Every single thing that happens in my life influences my work and work rate somehow, this is why I am very mindful of what I indulge in and is the very reason why I protect my energy the way I do. Everything translates into the music. This year has been an emotional rollercoaster for me, I've experienced everything from pain and sadness to disappointment with sprinkles of happiness in the midst of it. It's influenced every song, every beat, every lyric that I have composed.


More like this