Steve Lacy's Bad Habit was the TikTok smash that almost backfired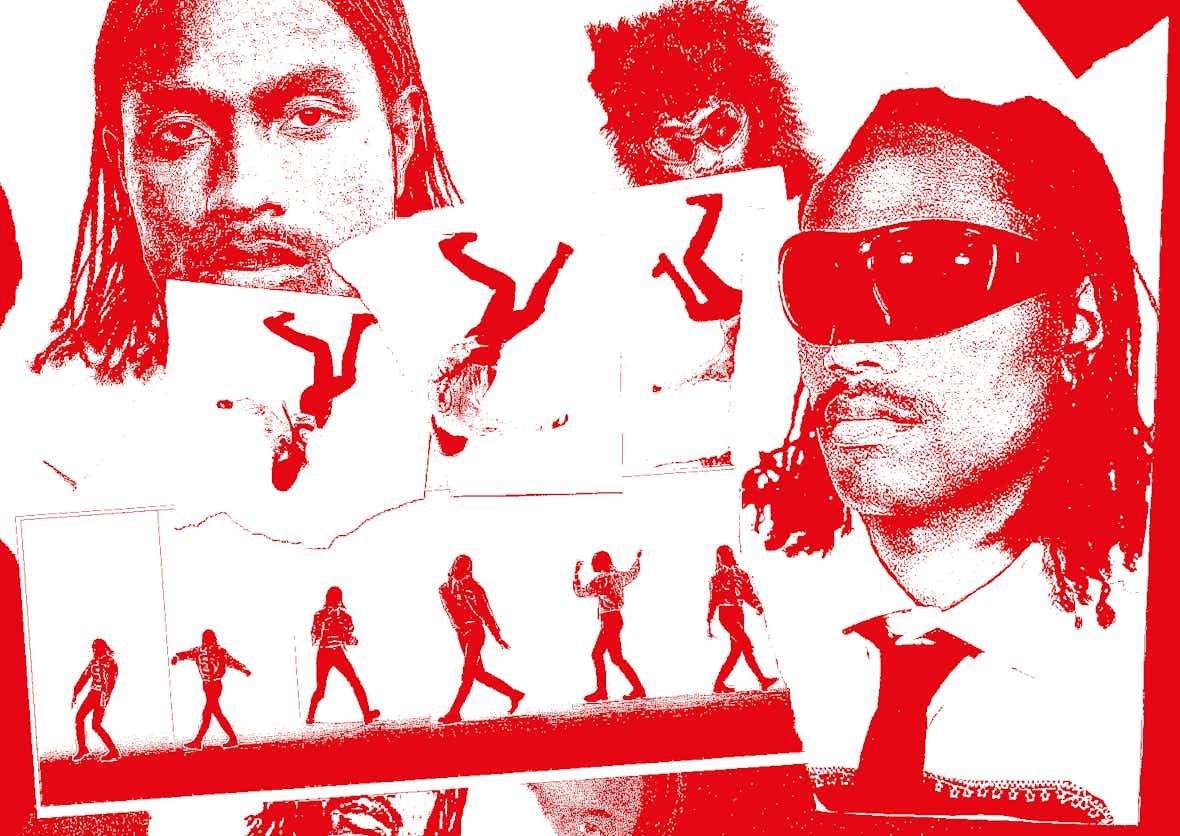 10 songs that defined 2022: The viral success of Bad Habit led to chart-topping victory – but caused apparent frustration for Lacy on tour.

Steve Lacy is now a chart-topping superstar. Most of us didn't see this coming. The way he presented his first solo record – 2017's modestly titled Steve Lacy's Demo, which was just 13 minutes long and largely recorded on an iPhone – didn't exactly scream commercial ambition from the then-18 year old. The EP was essentially a side project to a side project: Lacy was a member of The Internet, a neosoul outfit formed by Syd and Matt Martians, two of Odd Future's more peripheral members.
But The Internet exceeded expectations, and so did Steve Lacy.
After the 2015 release of The Internet's Grammy-nominated album Ego Death, on which Lacy played bass and guitar and co-produced six of the songs, the Compton musician scored production credits with the likes of Kendrick Lamar, Mac Miller and Solange. With looks so good they landed Lacy on the cover of glossy magazines, the studio whizz slipped into the frontman role with ease.
Lacy had his first taste of TikTok virality in August 2021, when the catchy Steve Lacy's Demo track Dark Red spread like wildfire on the app four years after its release (today, it also has over 680 million Spotify streams). So when Bad Habit, the second single from his second album Gemini Rights, started to gain traction on TikTok in July this year, this time Lacy's team were ready for the storm: they swiftly dropped an official sped-up version to be one step ahead of the TikTokers, whose accelerated remixes often go more viral than the original songs (a phenomenon Lacy has seemingly taken the piss out of).
It's easy to understand why Bad Habit is so universally appealing. The lyrics tell a cautionary tale about not shooting your shot: ​"Thought you were too good for me, my dear," Lacy laments. It also just grabs you within seconds. The riff is repetitive and the drum beat is simple, plodding along at a pace that even your dad can dance to.

Lacy, who's influenced by the warmth of Erykah Badu and the greasy guitar licks of Mac DeMarco in equal measure, has nailed a cross-pollination of neosoul, R&B and indie rock that's helped his music travel far and wide: Bad Habit topped five Billboard genre charts at the same time (Hot R&B/Hip‑Hop Songs, Hot R&B Songs, Hot Rock & Alternative Songs, Hot Rock Songs and Hot Alternative Songs).
There was a whiff of backlash about the TikTok-fuelled success of Bad Habit – which peaked at No.1 on the US Billboard Hot 100 in October, dethroning Harry Styles after his 14-week run with As It Was. Viral footage from one of Lacy's live shows suggested the crowd couldn't sing along to Bad Habit beyond the chorus, as if TikTok virality had made him famous not even for one song, but for a snippet. This, paired with clips of Lacy smashing a fan's camera onstage, led people to assume that Lacy was frustrated with his newly expanded audience.
But a quick search on TikTok proves that Lacy' got plenty of fans who've recited his lyrics, so he's not got too much to worry about there.
There's a rich history of artists hating their big hit. Kings of Leon thought Sex on Fire was a piece of shit, Kurt was irked about Smells Like Teen Spirit and Tyler gets grouchy about Yonkers. But Steve Lacy doesn't seem sick of Bad Habit just yet.
On 17th October – the same day the clip went viral of no one singing the verse to Bad Habit – Steve Lacy shared an Insta post to celebrate the song's third week at the top of the Billboard Hot 100 Chart and, perhaps, to shush the haters. "#imstillnumber1," he wrote, straining his million dollar grin in the pic. ​"my heart goes out to y'all who can't do this. SMILE."


More like this