The Dare on hype, hysteria and his raunchy electroclash revival

THE FACE meets New York's most divisive musician.
On a cold Tuesday night in November, the eccentric crowd inside London's Corsica Studios is partying like it's 2007.
The word ​"SEX" has been etched into a piece of sequined fabric in the venue's hallway, where a group in their late teens are taking flash selfies with an old digital camera. Everyone in the crowd is aged 19 or 36, with seemingly no in-between, and the more seasoned among them are ordering vodka Red Bulls as if they've not got work tomorrow. There's a musty aroma that's reminiscent of student indie club nights. On my way back from the toilet, I slip backwards in a puddle on the stairs, narrowly avoiding a head injury. The headline would have at least been good meme fodder: ​"Man, 26, dies at The Dare's first London show."

Right now, The Dare – real name Harrison Patrick Smith – is the talk of the town. Tonight is the first of his two live shows in London, both of which quickly sold out. And last Saturday night, Smith packed out the sticky-floored Dalston Den club with his Freakquencies party, which is a fixture of New York's buzzy, much-debated Downtown scene.
But he seems unphased by the hype. ​"Everybody kind of gets drunk the same, and yells about the same stuff, and gossips about the same stuff," the 27-year-old shrugs, discussing the difference, or lack thereof, between NYC and London crowds. ​"It's basically the same – people are jumping around, going crazy, standing on tables."

Upstairs in the green room, Smith is slipping out of a small beige bomber jacket and into the slim black Gucci suit that's become his trademark. While dripping with sweat during his raucous performance, he'll peel off the blazer and unbutton his shirt. Later, the precious blazer goes missing and a search party ensues, prompting Smith to call for help from his fans on Instagram the next day. Turns out it somehow got wedged above the massive wall of Marshall amplifiers that he brings to every show.

Since the release of his brash, raunchy debut single Girls last August, Smith has become New York's most divisive musician. Depending on who you ask, Girls – which pays homage to the wild, coke-dusted era of 2000s electroclash – is either brilliant, offensive or stupid. (Sample lyric: ​"I like the girls who like to lie that they came/​Girls who fuck on the train/​Girls who got so much hair on their ass, it clogs the drain.") Little over a year into his career, Smith's music is already generating the kind of exhausting online discourse that's usually reserved for artists like Taylor Swift and Drake – who are, incidentally, his labelmates on Republic Records.
His admirers are as influential as his detractors. Charli XCX is a fan, as is Chelsea Manning, who DJd at the London Freakquencies party. Pitchfork, on the other hand, was scathing of The Dare's four song debut, The Sex, which dropped in May. ​"Smith is not quite the provocateur that the hype would lead you to believe … [This] is not a particularly erotic collection of songs, nor is it very cool."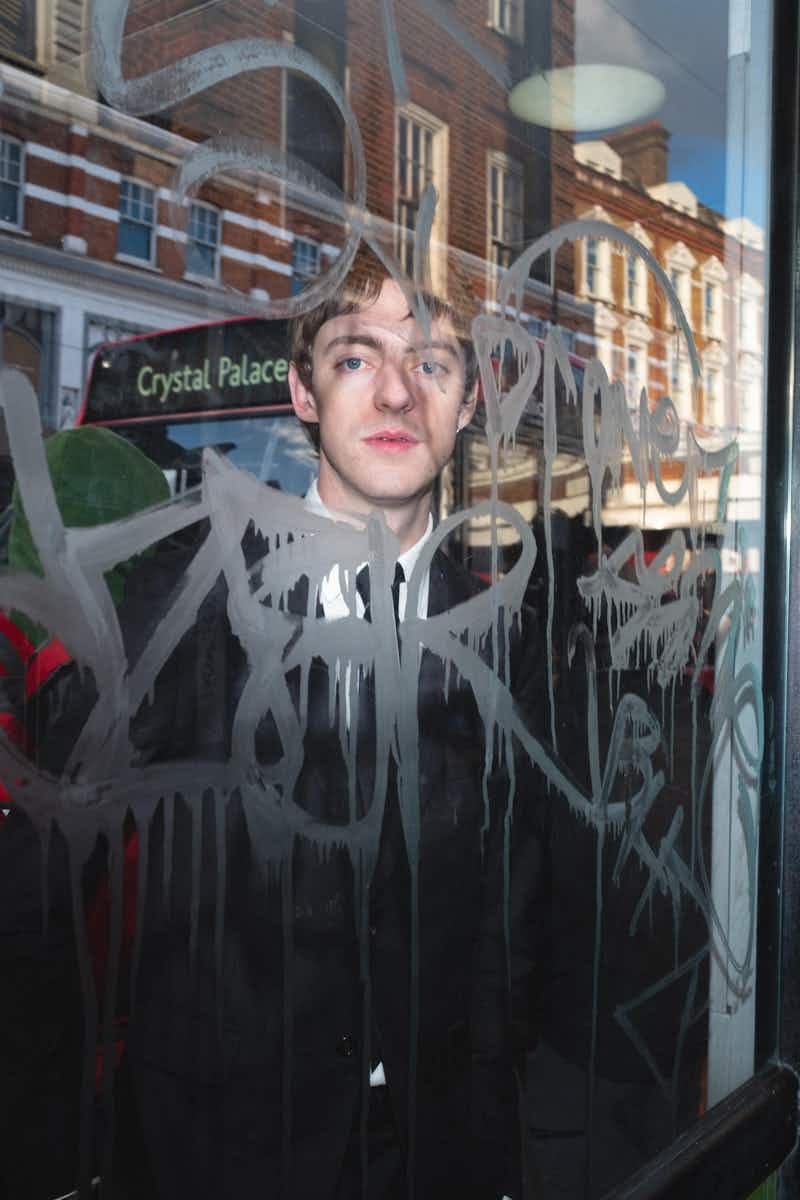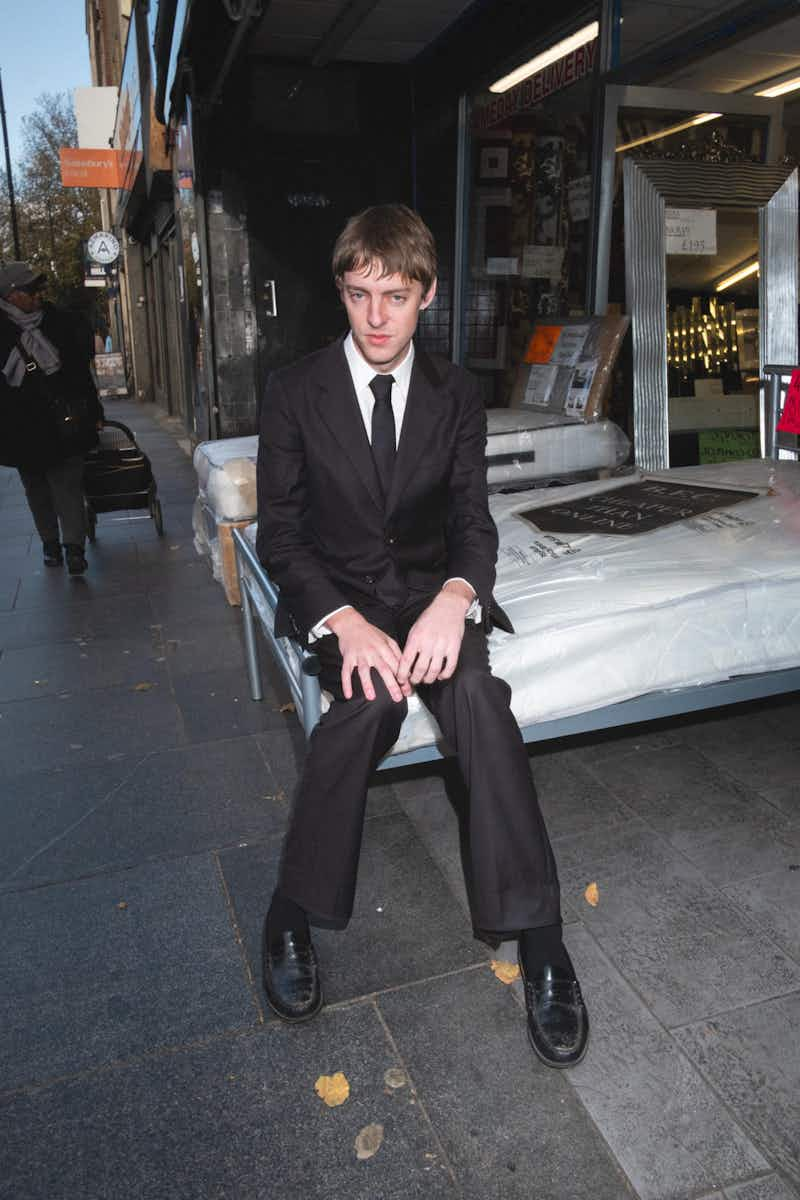 When I speak to him over video call a few weeks before his London shows, Smith argues that the question of whether or not he's being sincere kind of misses the point.
"There's an amazing interview with Casey Spooner from Fischerspooner from the early 2000s and he's like, just because I'm making something that is plastic and superficial, that doesn't mean I don't care about it," he says. To Smith, a lot of the most insincere music being made right now is ​"singing about your feelings" acoustic guitar music. ​"Every day I hear something where I'm like, you're just trying to write a shitty Phoebe Bridgers song to cash in on some sort of indie-folk trend. Presentation of music has nothing to do with the authenticity of it for me."

Born in 1996, Smith's path into music fandom is pretty typical for an American kid who grew up in the 2000s and 2010s. It started with Green Day and My Chem CDs from the local Target when he was young, followed by MP3s, bundled with Spin magazine, by artists like Smith Westerns and Jessica Lea Mayfield. His mum didn't work, and his dad, who died seven years ago, was ​"sort of a failed actor" who marketed X‑ray machines. Raised ​"deep in the forest" outside Seattle, Washington, Smith spent most of his childhood in a place where, as he puts it, there was basically ​"no culture happening."
He didn't find his state's cultural legacy particularly inspiring, either. Smith says he was ​"allergic" to famed Washington bands such as Modest Mouse and Nirvana as a teen. Instead, he found himself ​"becoming a bit of a snob — I was into like, Death Grips." But he still played in a ​"shitty scene band", mainly to hang out with other musicians in Seattle, even if they didn't necessarily share his taste. These days, he has little affinity for his hometown. ​"It's lonely, it's isolated, it's cold, it's grey and, on top of that, it's also overrun by tech companies and tech people," he says. ​"The small scene that I knew of in Seattle, I watched get obliterated pretty quickly by Amazon and Microsoft. It still clings to its roots of being like, ​'a rock and roll city', but I don't really feel that there anymore."
After high school, Smith moved to Portland for college, studying English Literature at the liberal arts university Lewis & Clark. It was there that he started an effusive post-punk project called Turtlenecked, releasing three albums between 2018 and 2021. For the first time, he felt that his music was gaining some momentum, finally immersed in a scene that truly aligned with his own tastes. He remembers being in awe of the fact that one of his friends' bands, Strange Ranger, had been reviewed by Pitchfork.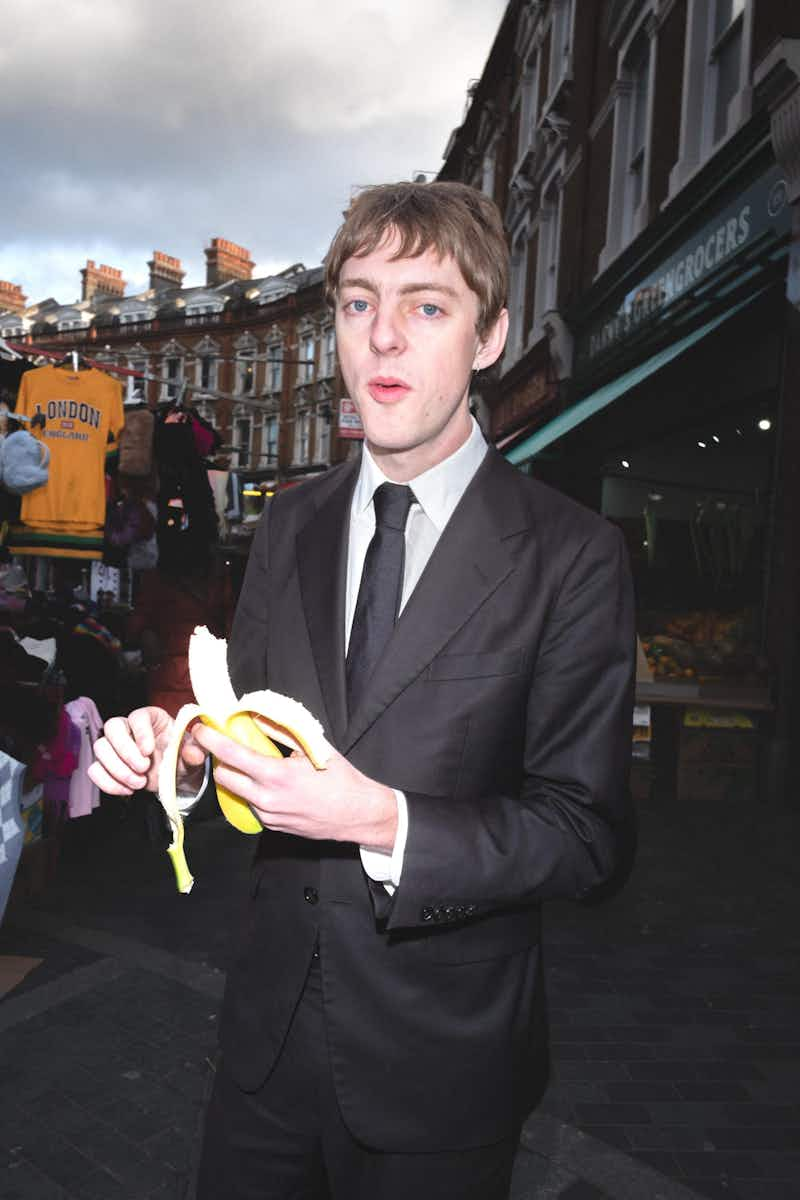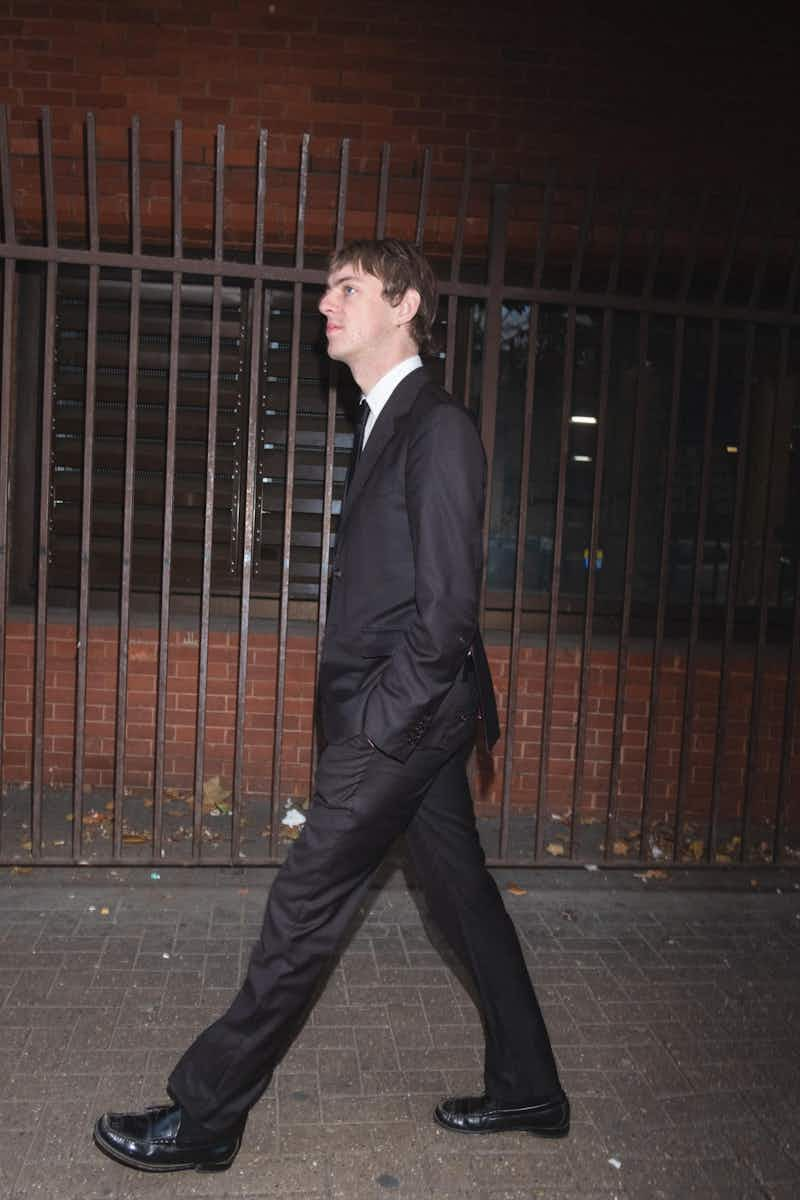 Compared to the in-your-face simplicity of The Dare, Turtlenecked was a wordier and more musically complex project, which he chalks up to inexperience. ​"I definitely felt like I needed to make [my music] impressive and complicated, and show off how smart or skillful I [thought I] was," he says. Some Turtlenecked songs were sweetly romantic internet-era crush songs, while others were big-swinging state-of-the-world tracks on which Smith wrote about misogyny and sexism. On Meeting You in the Hospital, he wrote about not wanting his relationships to be ​"some patriarchal white male bullshit". On the song Boys Club, he sings ironically that ​"This pale indie bro trash pile/​I will be the king of it."

"When I got reviewed for [Boys Club] I got hammered for trying to virtue signal or something. I was kind of like, fuck this, I'm just not going to do that ever again. I don't need for people to think that I'm a good guy, and I don't need to convince people that I am in my music. It's not important to me, because it's not real – it's a song."
One of Smith's key goals with The Dare was ​"to revive electroclash," and part of that, he says, is about bringing a sense of artifice back to indie music. ​"When I came up in the Portland scene, it was this indie rock scene where everybody's like, ​'First off, we're going to tell the truth, we're not going to make any shit up, we're not going to wear anything we wouldn't wear on the street,'" he says. ​"I was like, this is not fun. I want to go to a show and see somebody get naked and beat up their accordion player. I was like, ​'why don't I do it myself?'"


Smith genuinely doesn't seem to give a shit about whether or not The Dare offends anyone, which seems to be part of what most annoys his detractors. He brings up his throbbing electro-house track Sex as an example, on which he delivers lines so deadpan that are halfway between drunk and demure: ​"It doesn't hurt to try/​Sometimes the hurting's why/​You might even cry just a little bit".
"I think when a lot of people talk about sex in music, it'll be couched in a political context to make it more palatable," he says. ​"The song is about sex, but it's from this particular perspective that is empowering. My music doesn't really have the intention of making you feel better about something."
After college, Smith moved to New York with a now-ex-girlfriend who was ​"dead set" on relocating. He'd always dreamed of moving to a big city, but for a while life in New York ​"sucked and was super depressing and lonely". He started frequenting The Glove, a venue in Bushwick, where he slowly started meeting fellow skewiff-pop freaks such as Water From Your Eyes and Coco & Clair Clair.
Smith's identity as The Dare properly coalesced when, post-pandemic, he began DJing at Home Sweet Home, a dive bar on the Lower East Side where one of his friends from Portland worked. He didn't really know how to DJ, but ended up with a weekly residency, playing four or five hour sets. ​"I would be on Instagram being like, ​'You motherfuckers, come on out, we're gonna have the best night ever,'" he says. One day, he decided to play wearing a blazer he had got from Beacon's Closet, the consignment store where he worked in, because he'd ​"always liked dressing up." The Dare now had a signature look.

Girls is a classic party track, the kind of song you can't help but scream along to if it gets played when you're a few drinks deep. Its bold, blocky sound triggers the same physiological response in me that I get when listening to ​'00s Ed Banger songs or CSS. It is a far cry from the tasteful, chin-stroking, Resident-Advisor‑approved dance music that's dominated ​"cool" clubs the past few years, a result of Smith and his friends' (artists like Frost Children and Blaketheman1000) efforts to capture ​"a spirit of being zany and performative" that he felt had been missing in New York. ​"We would just kind of have our own little insular thing where nobody was being judged for having bad taste or listening to goofy pop songs."
After self-releasing Girls, his music career snowballed. ​"When people started calling me The Dare and not Harrison, [that] was the moment I realised the persona was a real thing in peoples' minds. They didn't even know who I was, they just knew about it as a phenomenon," he says. His friend Olivia, who runs the @indiesleaze Instagram account, posted about his music, and suddenly, Smith was the poster child for the so-called ​"indie sleaze revival", a fairly nebulous trend that, depending on who you ask, either references the aesthetics of electroclash and DFA-style dance-punk, or the rock revolution started by The Strokes. Smith, for his part, says he doesn't think the revival is ​"real at all."
When Smith released Girls, he was working as a primary school teacher and DJing every Thursday at Freakquencies, as well as at friends' parties and fashion shows for brands like Celine and Gucci. Labels quickly took notice, and he was faced with the uncanny experience of being a Hyped Artist.
"The premise that people believed in me or that I was gonna make money or be a big thing was really bizarre," he says. Wading into the industry, he was shocked by the way that many labels seemed to view developing artists as purely disposable. ​"That was the first time I ever heard somebody talk about a band like, ​'They're cool, but they're not really gonna go.' I was like, what the fuck are you talking about? How can you talk about a band like this?'" It was ultimately David Walter, an A&R at Republic, who finally earned his trust, thanks to his history of signing acts Smith respects such as Gorillaz and Sky Ferreira. Smith warmly describes Walter as ​"the shit".
Shortly after The Sex EP was released, the artwork, which features some of Smith's friends, all adults, wanly simulating sex while fully clothed, led to him being accused of ​"glamourising pedophilia" by a fringe QAnon subsect. The Daily Mail also ran a story quoting outraged social media posts about the artwork.
"The reviews came in, and I was like, well, that's depressing. But then I started getting hundreds of death threats a day," Smith says. ​"It was definitely frightening. There's always going to be haters and people on Twitter, but when you get a sector of the population involved that's threatening violence on you every day, it definitely feels bad." Smith didn't expect any backlash about the cover going into the EP launch. ​"Probably 30 to 50 people saw [the artwork] or approved it before it was released. Everyone was like, ​'Looks cool, very safe for work.'"
Bu it appears as though he's put any bad vibes behind him. When Smith takes to the stage at Corsica Studios, there's nothing but euphoria. Starting his set around 10.15pm, he exudes confidence, gleefully inciting moshpits and manically thrashing on a cymbal.
To date, only four of The Dare's songs have been released. And so much to the delight of the fans here, he previews a bunch of new songs, which dip into shimmering French touch and overblown big room EDM, and are just as ridiculous as anything on The Sex EP. ​"I wanna turn your face into a trampoline", he howls on one track, while another invokes the timeless Funkadelic axiom ​"Free your mind and your ass will follow".
No one at Corsica deems themselves too cool to dance. The show's support, Babymorocco, is losing his shit while wearing old school Kanye-style shutter shades. ​"Anyone got a light?" Smith asks the crowd, affecting an arch British accent, sparking up a cigarette onstage and defying the smoking ban that was put in place 15 years ago. For a moment, 2007 is back.


More like this