Listen to Justin Cudmore's potent house cocktail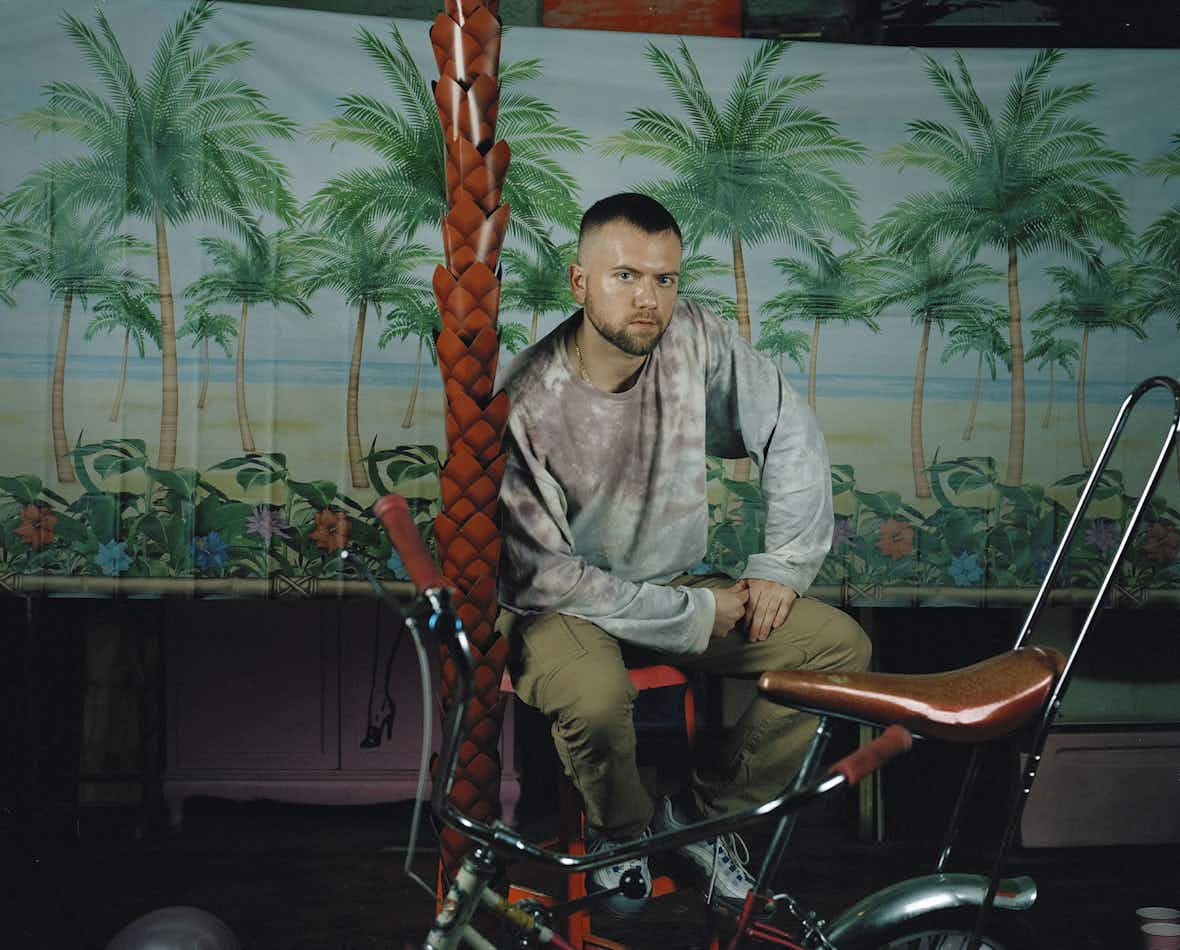 Proper club bangers from the Brooklyn-based DJ/producer.
Justin Cudmore spins irresistible house, techno and acid which inspires a lot of movement and a little perspiration on the dancefloor. And in recent years, he's become a staple of New York's club scene.
Born and raised in Springfield, Cudmore later studied at the nearby University of Illinois. Him and his mates would drive to Chicago (about a three hour drive), where Cudmore had formative raving experiences at SmartBar's queer night Dollar Disco, which was later renamed as Queen!. Cudmore made the move to New York in 2013 somewhat reluctantly, but he learnt to love the city when he was taken under the wing of Mike Servito and Gunner Haslam, two respected figures on the local scene. As a producer and DJ, Cudmore's career has since gone from strength-to-strength, with releases on The Bunker NY and Honey Soundsystem and International Transmissions and gigs at festivals and sought-after queer parties across the globe.
Cudmore battled a bad cold and pulled a very late night to deliver this excellent mix for The Face. We're grateful! Listen and check out a Q&A below.
What's the vibe of your Face mix?
I recently did a reorganisation of my apartment and with that a record reorg. While organising things, I rediscovered this Black Traxx record from Chicago's Night Club Records, which set off the spark for me on this mix. It's the first track on the mix. House music will always be the root of my groove, so I wanted to present something that showed where I'm at with New York and Chicago sounds with of course some new flavours that I've been loving.
What makes you feel good when you're DJing in the club?
Reaction. Energy. Connection. Most times I'm only feeling good if the crowd is feeling good. Being behind the booth can sometimes be a mind game. The best nights happen when the crowd locks in and follows you from track to track until the lights come up.
Any survival tips for super late gigs /​intense tour schedules?
Stay hydrated and pack (many) extra snacks. I'm always hungry so I usually have some kind of snack in my DJ bag: a banana, an apple, a protein bar, Haribo.
Who would you most like to see on the cov­er of The Face?
Tracklist
Blaxx Traxx – The Party

The Oliverwho Factory – Together (Altered States Mix)

Pleasure Posse – What Your Love Can Do

Mark Archer, Masc, Shadow Child – WKP

Gordo – Tribal Rave (The Message)

Human Resource – Dominator (Frank De Wulf Mix)

Marcin Czubala – Oh Shit, I Do Need A Gig

Prins Thomas – Bringing Mum To Panorama Bar (Diskomiks)

Tres Manos – First Thing In The Morning

Frank De Wulf – Electrain

Kirk the Flirt & Peter Pleasure – Temple Grandin


More like this