Listen to Sybil's lightning-in-a-bottle mix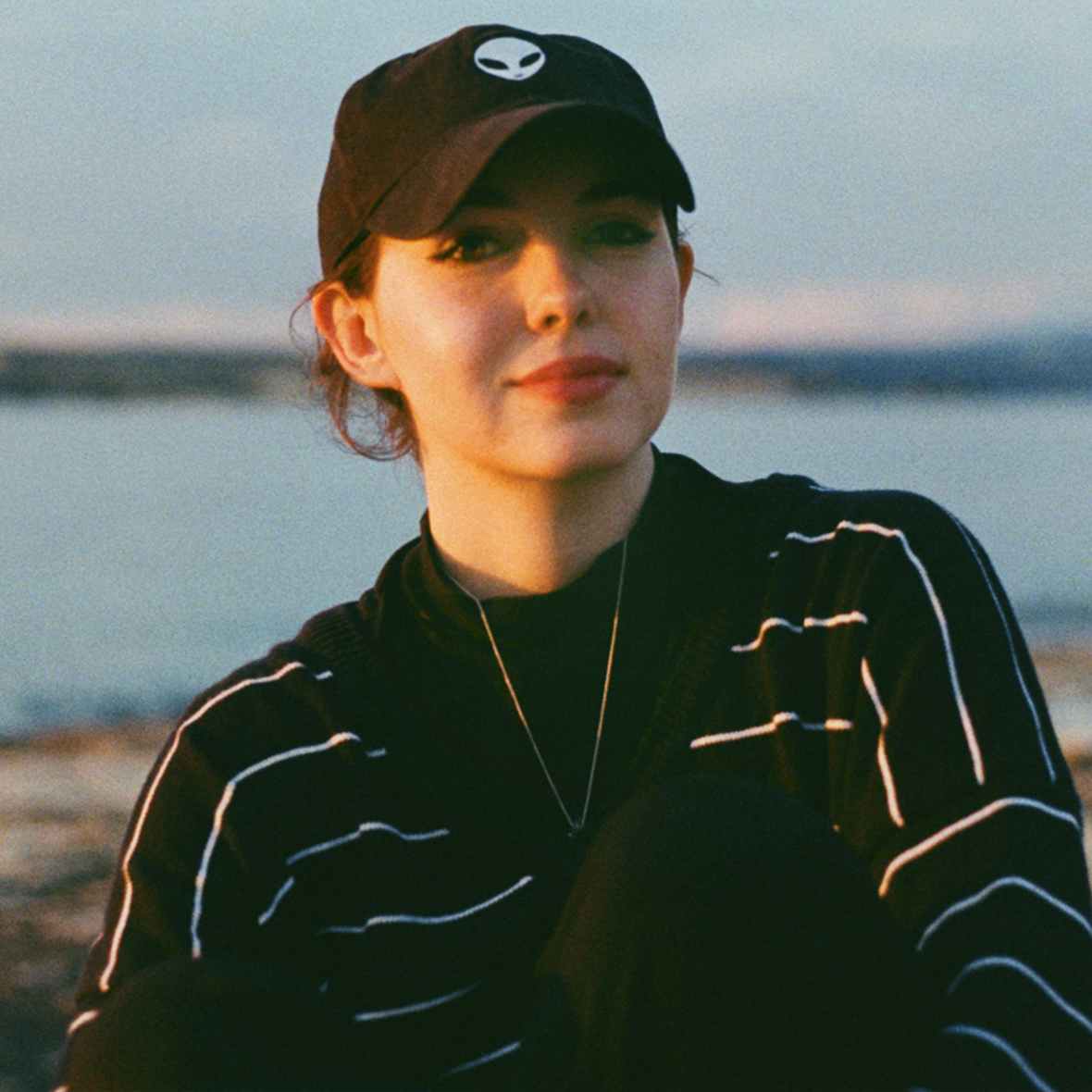 The London DJ captures the energy of rave's recent past.
Sybil started DJing towards the end of 2015, and as a founding member of the SIREN collective, in recent years she's been a dedicated member of London's underground clubbing community. Her sets swiftly fluctuate between hard-as-nails techno and spiritually uplifting drum ​'n' bass, and her name's been on The Face's wishlist for a mix since we launched this series.
Looking at Sybil's international tour dates over the last year or so, it seemed as if her profile was rising. But, like every other DJ in the world, her 2020 plans crumbled when the realisation sank in that a room full of sweaty bodies won't be safe for the foreseeable future. Recorded off the back of some of her favourite gigs, Sybil's Face Mix captures the physical intensity of the club, while the dark soundscapes are appropriately foreboding. Listen and check out a Q&A below.
What's the vibe and direction of your Face Mix?
It's a whizz through some of my favourite rave bangers, a spiralling melting pot of techno, trance, breaks, psy, drum ​'n' bass, electro, hardtek etc that I was playing out in February. I recorded this right after I got back from amazing gigs playing at De School's Het Weekend, Nowadays in New York and Razzmatazz in Barcelona. Weirdly, this mix is now a memory of a pocket of time and way of life closed forever, as we wait to see where the world lands post-corona. If you are looking for a soundtrack to dance around to in your living room and reimagine being in the rave, maybe you'll like this.
What have been some of your proudest moments as a DJ so far?
The most magical moments as a dancer or a DJ are when you totally dissolve into the music, and it flows through you and you feel it on this deep cosmic level. When I'm DJing I do my best to visualise and create those moments through sound. At its best, I don't believe you as a DJ are creating anything, you are letting the universe speak through sound, providing a voice to the beyond. So that is the place I hope to get to, to let the music flow through me and create those magical moments which go beyond our known reality.
Who are some DJs we should keep an eye out for?
So many. A big shout out to my very talented best friend and DJing partner in crime, JAY, she has a deep relationship with music and I think she is a quiet visionary, look out for some of her amazing productions to be released this year. Many more of my favs: mad miran, Angel D'Lite, Taylor Bratches, OK Williams, GiGi FM, Proteus, Katrina, DJ isolator, Mark, Vox supreme, Kia, Carl H, adab, Mx Silkman, CCL, Kiernan Laveaux, Father Of Two, Nadia Khan, Deep Creep, Akua, DJ Voices, Aeriform, and loads more I can't remember right now (sorry if I missed anyone).

How can The Face readers support the dance music community right now?
Well this is a very pertinent question in the face of the coronavirus crisis and associated quarantines. The dance music community needs our support in this difficult time, as many artists, promoters and venues face potentially months of lost income and lost opportunities with event cancellations. I fear that it will be the smallest and most underground artists and venues who are hit hardest by this, as they don't have a financial cushion to fall back on. Therefore, if you're someone who still has a job right now, and you want to support electronic music, support artists you love by buying their music on Bandcamp, if you have a local club which has organised a fundraiser, chip in if you possibly can.
Share people's music and art, help amplify their voices. It's hard to say how long this will go on for, and it's pretty worrying to imagine what state the scene might emerge at the other end of it. I've also been trying to offer support to those hit hardest by this virus outside of dance music, donating to local foodbanks, homelessness organisations etc. I've seen a bunch of fundraising compilations and projects in electronic music raising money for these organisations pop up too, which is a nice crossover way to support those most in need right now. Stay home, stay safe, and we can get through this.
Tracklist
U2 – Last Night On Earth (First Night in Hell Mix)
Byetone – Plastic Star (Dr Walker Rmx)
Zooboreal – Prologue of Dust
Abstract Man – Swarm
DUST – Breeding Pit
UVB 76 – UWE
Diagenetic Origin – Third Dimension
main(void) – Stoicism Gamma
Bas Mooy – Warsaw (Walker FSG Remix)
Surgeon – Bad Hands (Monolake Remix)
The Delta – Harvester
X‑Dream – Superintelligence (Clever Mix)
Thugwidow – Hard Rave Aesthetic
Bluematter – Bunker
Fiesta Soundsystem – Hypersition
Alva Noto – Uni Blue (JASSS Remix)
Markant – Rebus

More like this